Step inside the oldest operating trading post on the Navajo Nation at the Hubbell Trading Post National Historic Site.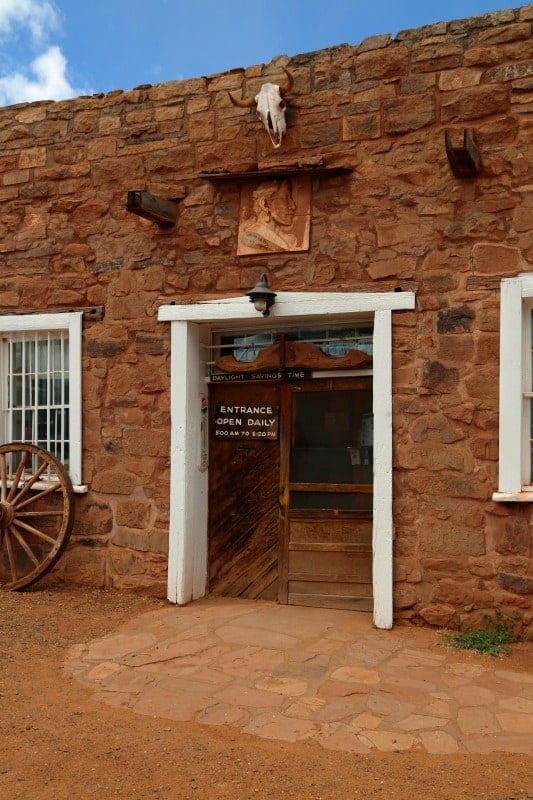 Hubbell Trading Post National Historic Site
This trading post has been serving Ganado selling groceries, grain, hardware, horse tack, coffee, and Native American Art since 1878. When your eyes adjust to the dark lighting you will be amazing at the number of goods available within the Hubbell Trading Post.
Hubbell Trading Post became a National Historic Site in 1965 with the understanding that it would remain in business as a working trading post.
The trading post was started in the 1870s and continue to operate today. The National Park Service manages the park within the Navajo Nation.
Make sure and give yourself enough time to explore the visitor center, trading post, and surrounding grounds.
The grounds include the blacksmith shop, chicken coop, bunkhouse, corrals, kitchen garden, and more.
Explore the oldest continuously operating trading post in the American Southwest.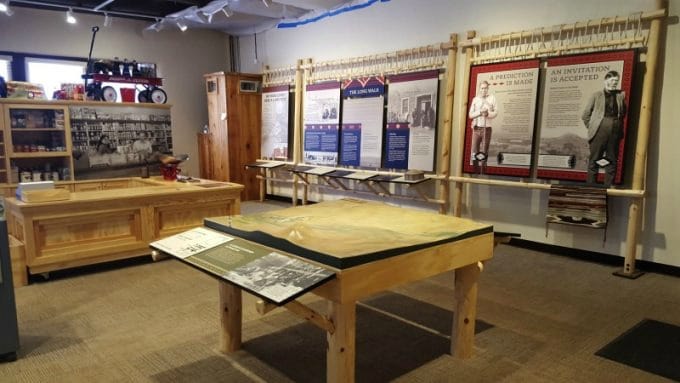 Visit the Visitor Center
The visitor center is the perfect place to start your visit to Hubbell Trading Post NHS. The visitor center includes interpretive panels, trading post exhibits, a bookstore, and Navajo rug weaving demonstrations.
Hubbell Trading Post Junior Ranger
The Junior Ranger Program is a great way for kids and adults to learn more about the National Parks you are visiting. We try to complete the Junior Ranger program at every park that we visit.
The Junior Ranger program for Hubbell Trading Post takes you around the grounds and gives you the chance to learn about life at the trading post.
Tour the Hubbell Family Home (fees apply)
Tour the Hubbell family home to see their amazing collection of Southwestern Art and Native American Arts and Crafts. The house is furnished as it would have been by the Hubbell Family.
Hubbell Home Tours: $5.00 per person, a user fee. Visitors 15 years old and younger are free. Tours are limited in size and meet at the visitor center.
Check out the Native American Auction in May and October.
We visited during the Native American Auction and it was an amazing surprise. We had no idea it was happening the weekend we planned to visit the park.
If you plan on attending the auction come early to get a parking spot and be prepared to be awed by the amazing art and products being auctioned off.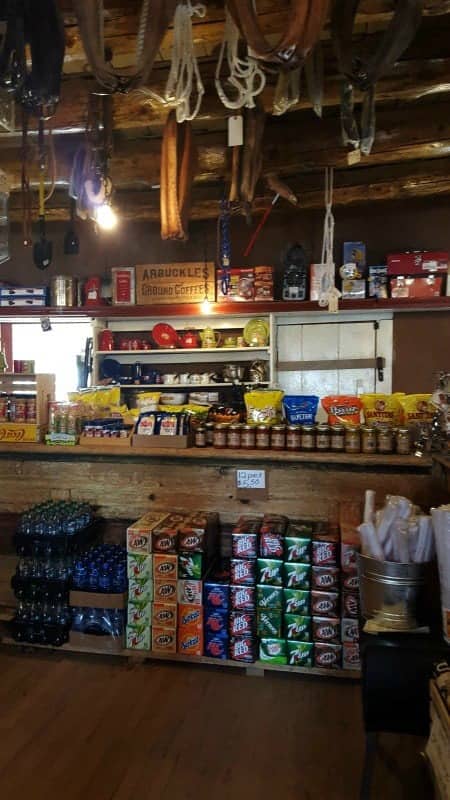 Hubbell Trading Post National Historic Site Things to Know/ Details
Park Address - 1/2 mile west of Hwy 191/264, Ganado, AZ 86505-0150
Hubbell Trading Post National Historic Site is located at milepost 446.3 on AZ state route 264. Visitors traveling on I-40 can take U.S. Highway 191 North to Ganado and drive west on Hwy. 264.
From Gallup, New Mexico, you may take U.S. Highway 491 North to U.S. Highway 264 west toward Ganado, through Window Rock, Arizona. When you are driving south from Chinle, Arizona on Hwy. 191 you will drive east when you reach Hwy. 264.
Park Hours -
Winter hours are 8:00 A.M. to 5:00 P.M (Winter hours October to the end in May)
Summer hours are 8:00 A.M. to 6:00 P.M. (Summer hours May and end in October of each year)
Hubbell Trading Post National Historic Site observes Mountain Daylight Savings Time from March to November.
The park is closed on Thanksgiving, Christmas Day, and New Years Day
Nearest Camping - campgrounds can be found in Chinle, AZ; Window Rock, AZ; Holbrook, AZ, or Gallup, NM.
National Parks near Hubbell Trading Post National Historic Site
Canyon De Chelly National Monument
Navajo National Monument
Chaco Culture National Historical Park
Sunset Crater National Monument
Other Parks
Monument Valley Navajo Tribal Park
Check out all of the Arizona National Parks and New Mexico National Parks along with neighboring California National Parks, Nevada National Parks, Utah National Parks, and Colorado National Parks.