Canyon de Chelly National Monument is located in North East Arizona approximately 100 miles from four corners (where Arizona, New Mexico, Colorado and Utah Meet). This area is rich in cultural history and jaw-dropping scenery! It is easy to see why visitors keep coming back to this incredible area year after year. Canyon de Chelly is unique as they still have people living within the park and not like many of the ruins that most visitors come to see. There are ruins here but today people still live here as they have for approximately 5000 years. Navajo people call this area their home and continue to live in and on top of the canyon by raising livestock and farming.  This means that much of the park is privately owned and the park co-managed between the National Park Service and the Navajo Parks and Recreation Department. I have a great appreciation for the Navajo People for allowing visitors like me to come to their home and see its natural and cultural beauty. Here is my list of things to do and travel tips to plan your unforgettable trip to Canyon de Chelly National Monument.
Things To Do: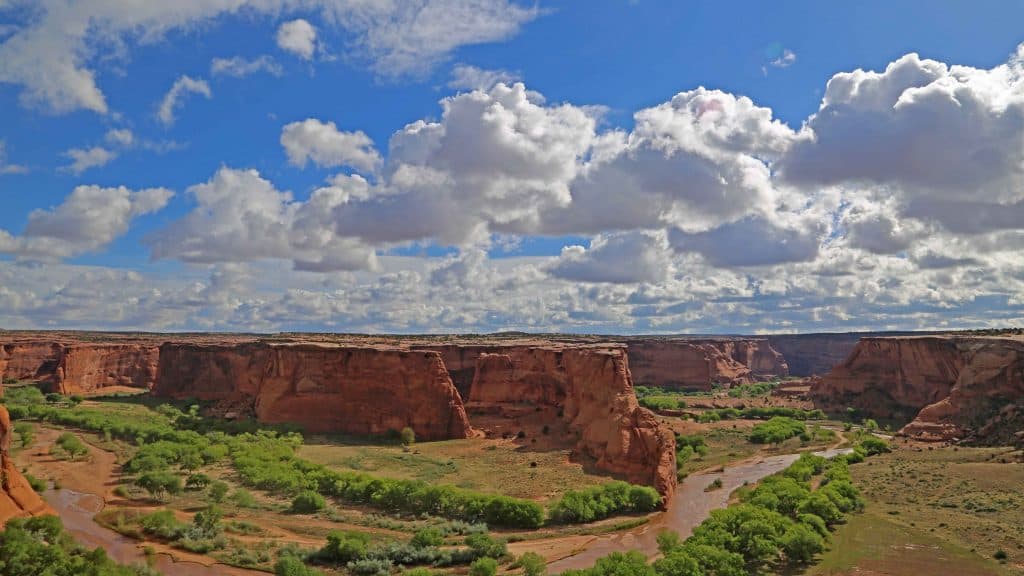 Drive the South Rim Drive/scenic overlooks
I have to say that this is a must do in Canyon de Chelly National Monument! It is easily accessible for most people with only short walks to breathtaking viewpoints. Make sure to allow yourself at least 2-3 hours to see the South Rim Drives seven overlooks over 37 miles Roundtrip. Keep a lookout for the fixed telescopes at the overlooks as they give you a great view of the ruins below. Each viewpoint also offers something different from farms inside the canyon, sweeping views to ruins!
Drive the North Rim Drive/Scenic Overlooks
The North Rim Drive also takes 2-3 hours and is 34 miles roundtrip. There are an additional three overlooks with beautiful cliff dwellings. The highlight for me was Antelope House Ruin, named for the illustrations of antelope by the Navajo Artist Dibe Yazhi who lived here in the 1800's.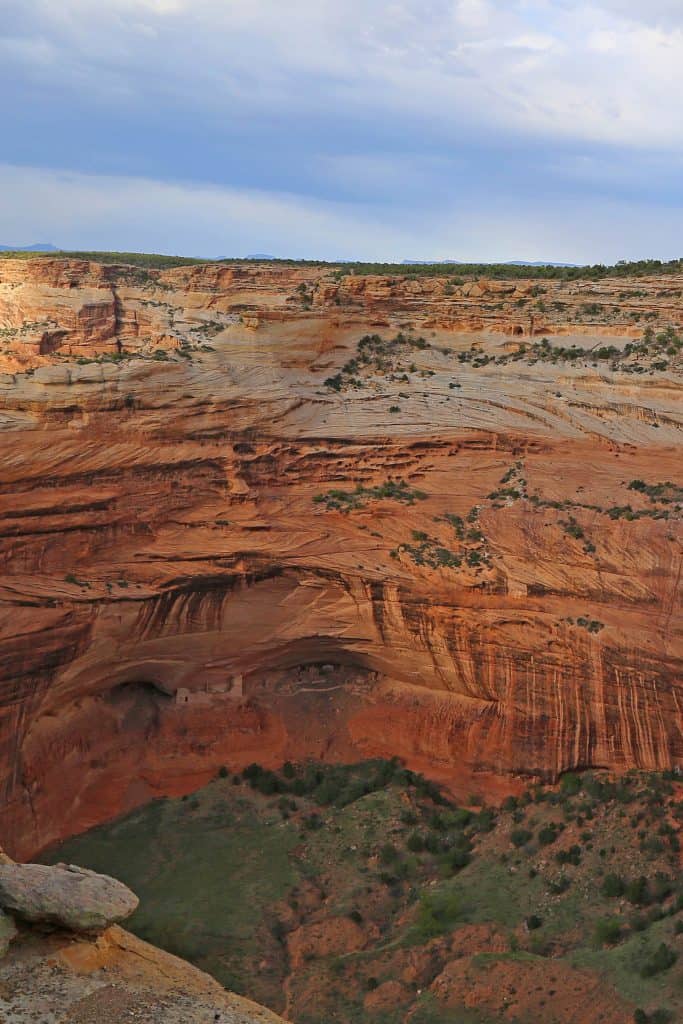 Hike the White House Trail
The White House Trail is the only trail within the monument that you can hike into the canyon without a backcountry permit or have a designated guide. It's a 2.5-mile roundtrip loop with 600 feet of elevation gain/loss. You will get to cross the Chinle Wash and get an up-close view of the ruins. Remember that these areas are protected so don't enter or disturb these as they are protected by Federal and Tribal Laws. Plan 2-3 hours for your hike and carry plenty of water and sun protection.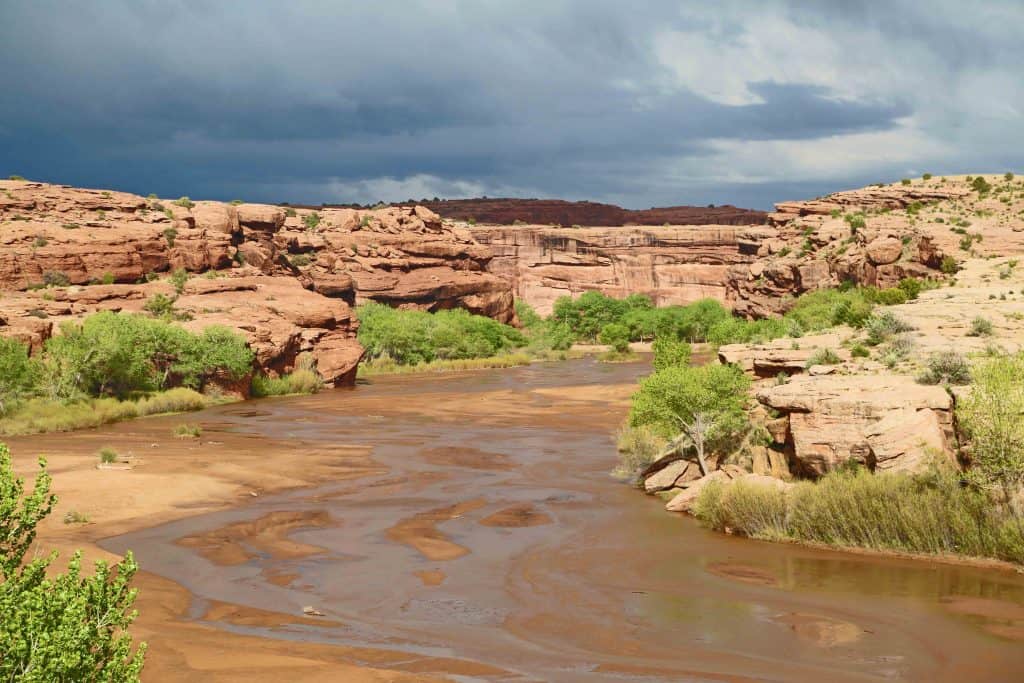 Hire a Guided Tour and explore the Canyon
I have always heard that the best way to see Canyon de Chelly is from inside the canyon. We planned on doing this but was greeted by lots of rain on our trip! It finally cleared on our last day so we visited all of the overlooks and still had a great time! It did, however, leave us wanting to come back. To go inside the canyon you have a backcountry permit that can be obtained at the Navajo Parks and Recreation Department Office by the campground and to hire a licensed guide. there are several types of tours within the canyon including horseback & Jeep Tours. Make sure to choose an authorized Tour guide along with your backcountry permit.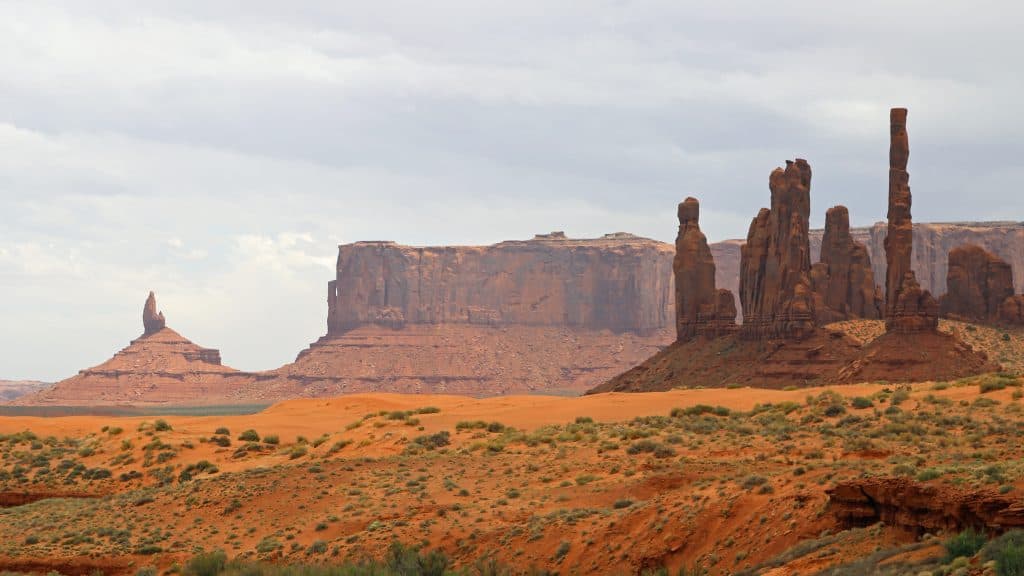 Explore Area Parks:
Hubbell Trading Post National Historic Site
Petrified Forest National Park
Monument Valley Navajo Tribal Park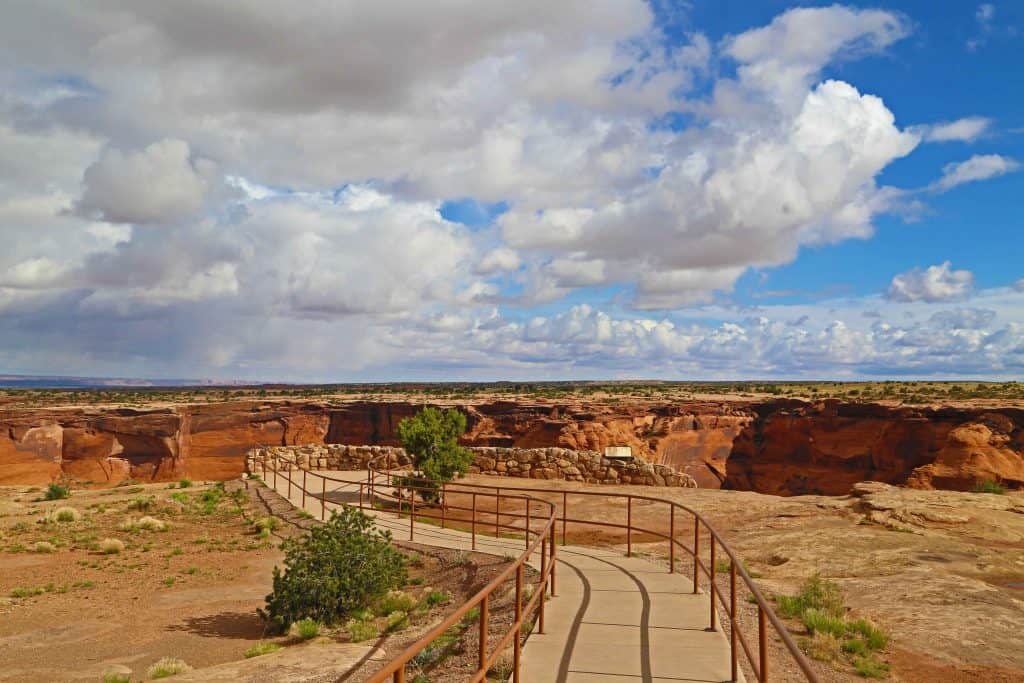 Travel Tips: 
Canyon de Chelly National Monument is co-managed with the Navajo Parks and Recreation Department. There is no fee to visit Canyon de Chelly but there are fees for backcountry permits, camping, special use permits and Canyon Tours.
The Navajo Parks and Recreation Departments office is just outside the Cottonwood Campground and issues the Backcountry permits and manages the campground.
The visitor center is open year round between 8am-5pm and closed Thanksgiving, Christmas and New Years Day. The Visitor Center may also be closed due to severe weather.
The park is open year round and is easily accessible by car.
Park Ranger John Pro Tip: Time change can be a pain, especially when traveling between parks. The Arizona Area is no different! As most people already know, Arizona does not participate in daylight savings time and remains on Mountain Time year Round. The Navajo Nation is the only place in Arizona that does change time and will have the same time as Colorado, Utah and New Mexico.
The town of Chinle is two miles from the park entrance and has most amenities you may want/need like fuel, hotels, restaurants, laundromat, hardware store etc.
Pets must be on a leash at all times and are not allowed on the White House Trail
Do not disturb any of the ruins, dwellings, or the many natural and cultural features, they are protected by law and strictly enforced.
Most of the park's roads are in an open range area. This means that there can be livestock on the public roadways. I saw several horses on/next to the road during my visit and you are responsible for all damages to livestock and your vehicle when the area is posted as an open range area.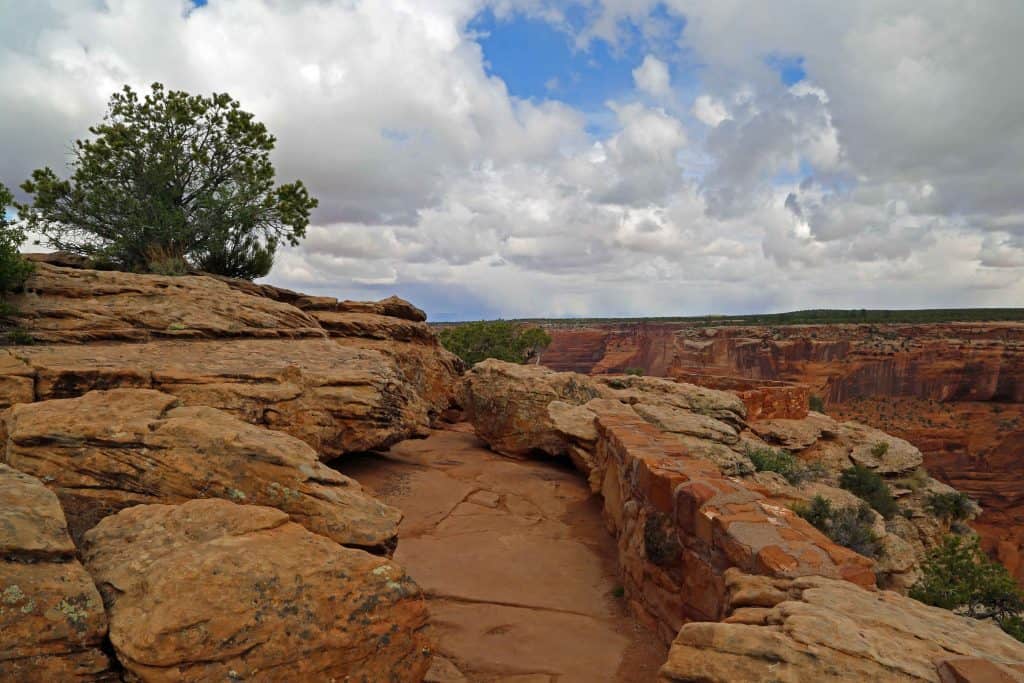 The park also has several events throughout the year. Below is a tentative schedule:
MARCH: Archaeology Month; Hikes and Program Schedule
APRIL 1: Park's Birthday; Refreshments served to celebrate establishment of park
April 21-29: National Park Week; Clean up of trails, campground, and community
MEMORIAL DAY TO LABOR DAY: Ranger-led talks and hikes; Summer Schedule
JUNE 1: Treaty Day; Special program about the Navajo Long Walk
AUGUST 25: Founder's Day! Celebrate the creation of the National Park Service
SEPTEMBER 29: National Public Lands Day; Clean up shoreline at Tsaile and Wheatfields Lake
OCTOBER 31: Halloween Costume Contest: 1st to 4th Place winners receive gift certificates
NOVEMBER: Native American Heritage Month; Special Programs and Hikes