Complete Guide to Canyon de Chelly National Monument in Arizona, including things to do, history, nearby lodging and camping, directions, and so much more.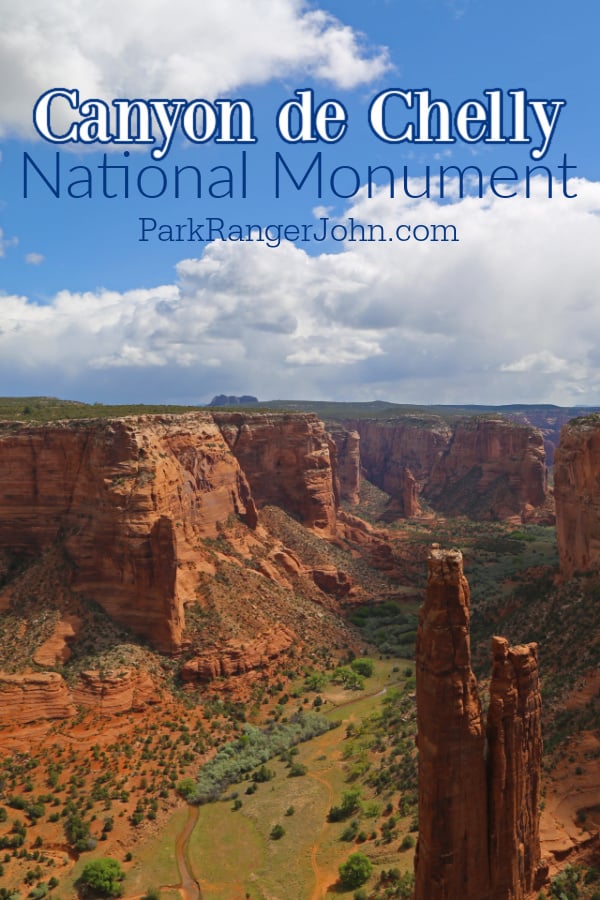 Canyon de Chelly National Monument
Canyon de Chelly National Monument is located in North East Arizona, approximately 100 miles from four corners (where Arizona, New Mexico, Colorado, and Utah meet).
This area is rich in cultural history and jaw-dropping scenery! It is easy to see why visitors keep coming back to this incredible area year after year.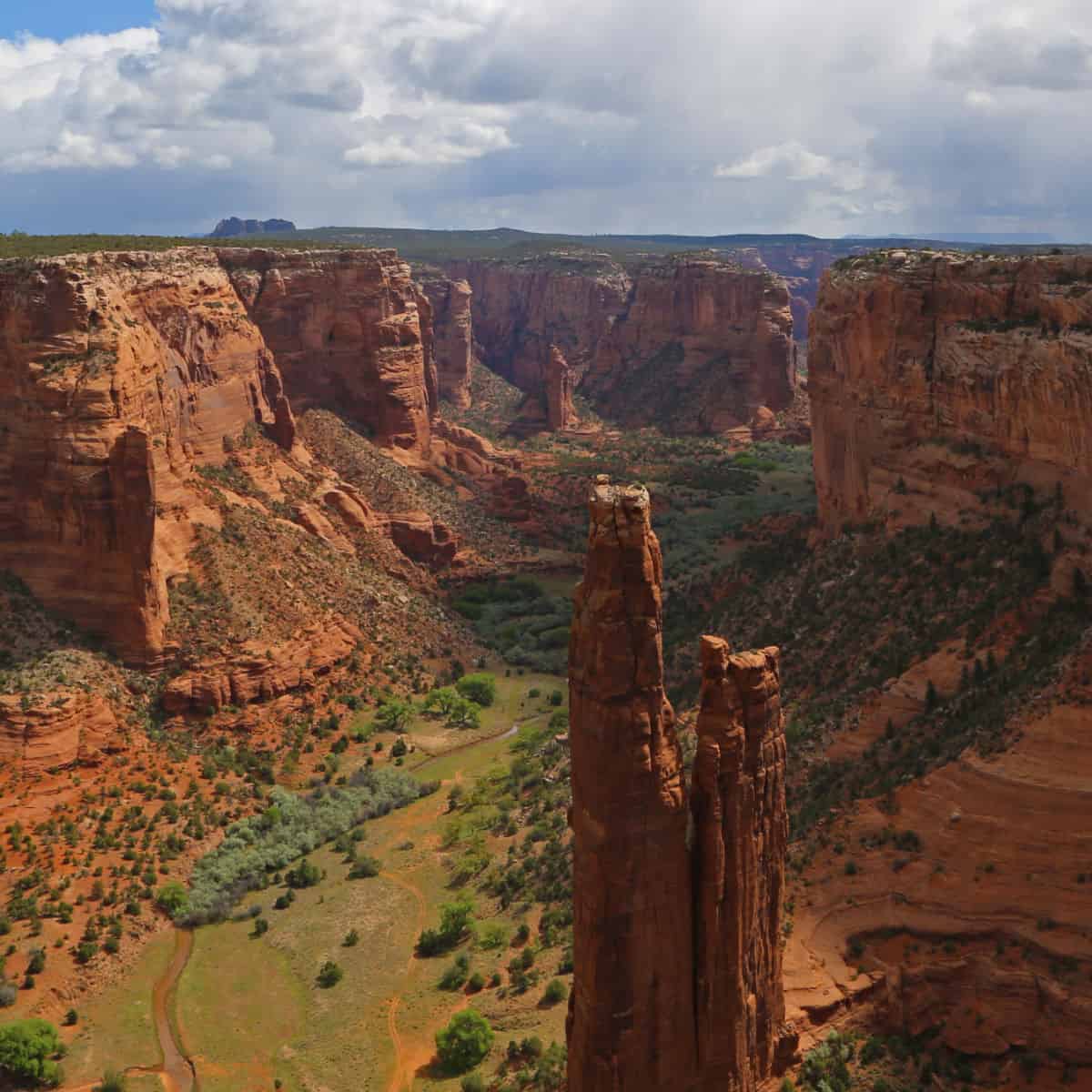 About Canyon de Chelly National Monument
Canyon de Chelly is unique as they still have people living within the park and not like many of the ruins that most visitors come to see. There are ruins here but today people still live here as they have for approximately 5000 years.
Navajo people call this area their home and continue to live in and on top of the canyon by raising livestock and farming.
This means that much of the park is privately owned and the park co-managed between the National Park Service and the Navajo Parks and Recreation Department. I have a great appreciation for the Navajo People for allowing visitors like me to come to their home and see its natural and cultural beauty.
From the scenic viewpoints, you can gaze down at the canyon floor lined with cottonwood trees. You can see where for thousands of years of Native American families have lived and farmed.
Is Canyon de Chelly National Monument worth visiting?
Yes, Canyon de Chelly National Monument is definitely worth visiting! It offers breathtaking views of the canyon walls, ancient ruins, and historic sites that showcase the rich cultural history of the Navajo people.
The park offers hiking trails, scenic drives, and guided tours that allow visitors to immerse themselves in the natural beauty and cultural significance of the area.
With its unique combination of stunning landscapes and fascinating history, Canyon de Chelly National Monument is a must-see destination for anyone visiting the American Southwest.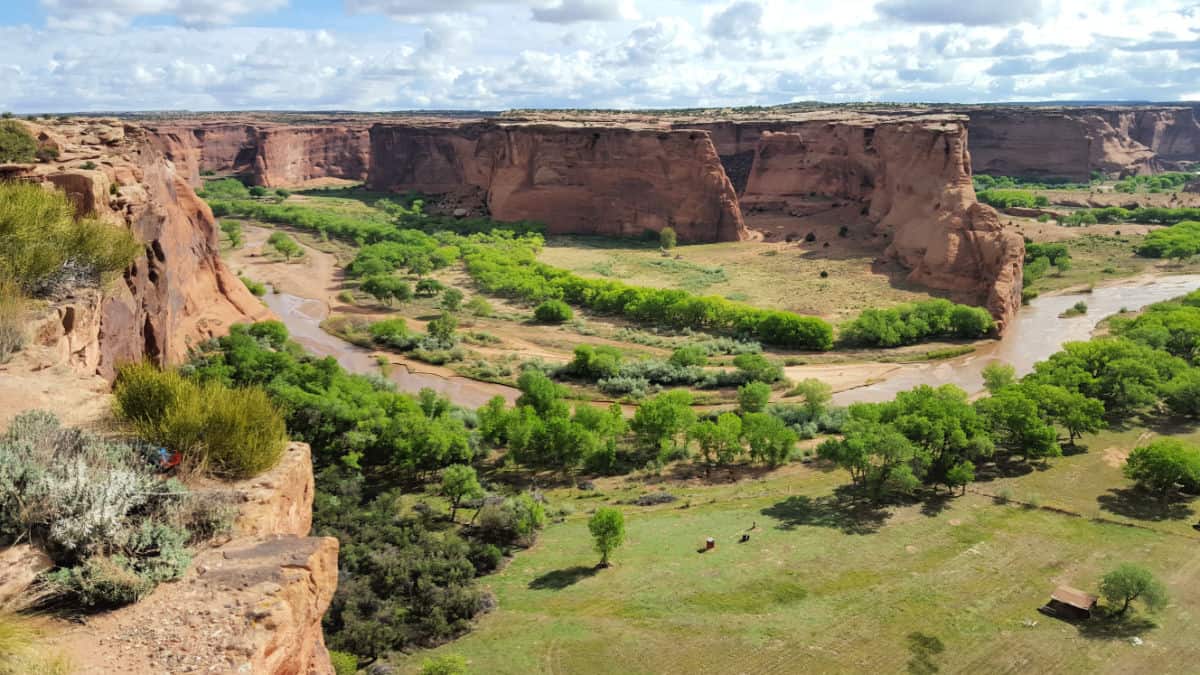 History of Canyon de Chelly National Monument
Located in northeastern Arizona, Canyon de Chelly National Monument is home to successive waves of Native American settlements and contains several geologic wonders. Ruins from Ancestral Puebloans, Hopi, and Navajo are spread across the park's 130 square miles. The monument is run and controlled by the Navajo Nation and is one of the most visited monuments in the United States.
Formation of Canyon de Chelly
Canyon de Chelly National Monument is home to three separate canyons, each of which was formed by rivers flowing from the Chuska Mountains. These mountains lie on the southern end of the Colorado Plateau. The Colorado Plateau is an expansive geologic area that aligns with the Four Corners region which includes portions of southwest Colorado, northwest New Mexico, northeast Arizona, and southeast Utah.
Canyon de Chelly shares features common to the Colorado Plateau. Colorful, layered sandstone was formed millions of years in the past through deposits and pressure from the Western Interior Seaway.
As the shorelines of this sandy and shallow sea covered and compressed sand, striated layers visible in Canyon de Chelly's wall were created. The slightly varying mineral compositions of the layers accounts for the gradation in coloring.
Softer rock was eroded over millions of years, as waters from the Chuska mountains cut into the sandstone laid down by a now-extinct sea. The most cherished natural feature within the park is Spider Rock. This massive tower rises well over 700 feet from the monument's floor.
Ancestral Puebloans entered the canyons as early as 500 CE and used this sandstone created by the Western Interior Seaway to create structures located within the monument, the most famous being the White House Ruin.
Native Americans in Canyon de Chelly
Evidence of Native American habitation in and around the canyon has dated back as far as 3,000 BCE. Canyon de Chelly is thought to be one of oldest continuously occupied within the modern United States. Within the park there are many Ancestral Puebloan and Hopi ruins, while the Navajo or Diné continue to occupy the canyons to the present day.
Ancestral Puebloans in Canyon de Chelly
Ancestral Puebloan culture blossomed for nearly a millennia across the Colorado Plateau. Ancestral Puebloans are best known for their impressive pueblos that are tucked into mountain alcoves and still stand guard at canyon heads.
Sandstone, bountiful across the plateau, was cut and broken to form these enormous structures, many which were capable of temporarily housing thousands. Within Canyon de Chelly, the White House Ruin was a massive architectural undertaking.
Today the White House Ruin has two different structures. One sits on the canyon floor with another being built upon a ledge dozens of feet high. Archaeologists have argued that almost 1,000 years ago these structures were connected. Four stories high and nearly one hundred rooms, White House Ruins continue to display the architectural prowess of the Ancestral Puebloans.
Towards the end of the 14th century, many Ancestral Puebloans migrated out of the Colorado Plateau including Canyon de Chelly. This mass departure, whether due to climate change, overfarming, or increased competition from newly arriving groups, left impressive dwellings vacant.
New groups moved into canyons, including the Hopi and Navajo or Diné.
Navajo in Canyon de Chelley
Likely migrating in a centuries long process out of southern Canada, the Navajo people eventually controlled much of the old stomping grounds of the Ancestral Puebloans. A powerful, shepherding group, the Navajo attached their stories to their new homeland.
Within Canyon de Chelly, Spider Rock is the main attraction. While many visitors know it as a famous backdrop from westerns or TV commercials, the Navajo have attributed sacred meaning to the structure.
The Navajo and many tribes of the American Southwest tell oral traditions of a Spider Grandmother. For several tribes, this Spider Grandmother is mysterious and benevolent, often appearing at times of great need to offer wisdom.
Within the Navajo tradition, the Spider Grandmother fulfills the protector role as well as several others. Living atop Spider Rock in Canyon de Chelly, the Spider Grandmother gobbles up poorly behaved children. She teaches the Navajo people to weave yarn made from sheep's wool. Some stories claim the Spider Grandmother gave humanity its soul.
Canyon de Chelly exists entirely within the Navajo Nation. Remember that the ruins and formations of the monument are sacred spaces to the Navajo people.
Arrival of the Spanish to Canyon de Chelly
After the fall of the Aztecs and the establishment of New Spain, conquistadors quickly began expanding their kingdom. Conquistadors reached the Colorado Plateau during the late 1500s. As New Spain attempted to control their northern frontier, dozens of Catholic missions sprouted.
As hubs of governance, conversion, and forced labor, these were also sites of conflict between Natives groups and Spanish colonists. Conflicts in what is today New Mexico, drove many Native American westward into the canyons that make up Canyon de Chelly.
Conflict between the Spanish and Navajo at Canyon de Chelly peaked in 1805 when a Spanish lieutenant reportedly killed 115 Navajo while taking dozens captive.
When Mexico achieved its independence, it continued attempts for many years to wrest control of the canyons from the Navajo without success. However, Mexico lost its perceived sovereignty over the canyons in the 1840s.
The United States and Early Control of Canyon de Chelly
Following the Mexican-American War (1846-1848), the United States purchased nearly the entirety of the modern US Southwest for $15 million dollars. Millions of acres of land needed to be explored by the US. The maze of canyons carved from ancient seabeds enticed adventurers, miners, and power-seekers.
The strong presence of the United States upset the balance of power between southwestern tribes. There was an uptick of raids between the Navajo and neighboring tribes. During the Civil War, the famous Kit Carson invaded the canyons with U.S. forces. The canyons were forcibly depopulated as the Navajos were marched out of the canyons and imprisoned at Bosque Redondo
With the canyons emptied, forays by Americans into the canyons led to archaeological surveys and the establishment of a dry goods store. As the process of understanding the long history of the canyons began, the United States recognized its immense cultural and geological heritage.
In 1931, its historical and social treasures were brought under the protection of the United States when Canyon de Chelly was declared a national monument.
Canyon de Chelly tells the geological story of the southwest through its unique features including Spider Rock. The story of Native Americans in the canyons begins thousands of years ago and is still being written in present. Visit Canyon de Chelly National Monument to marvel at its formations, architecture, tragedy, and triumph.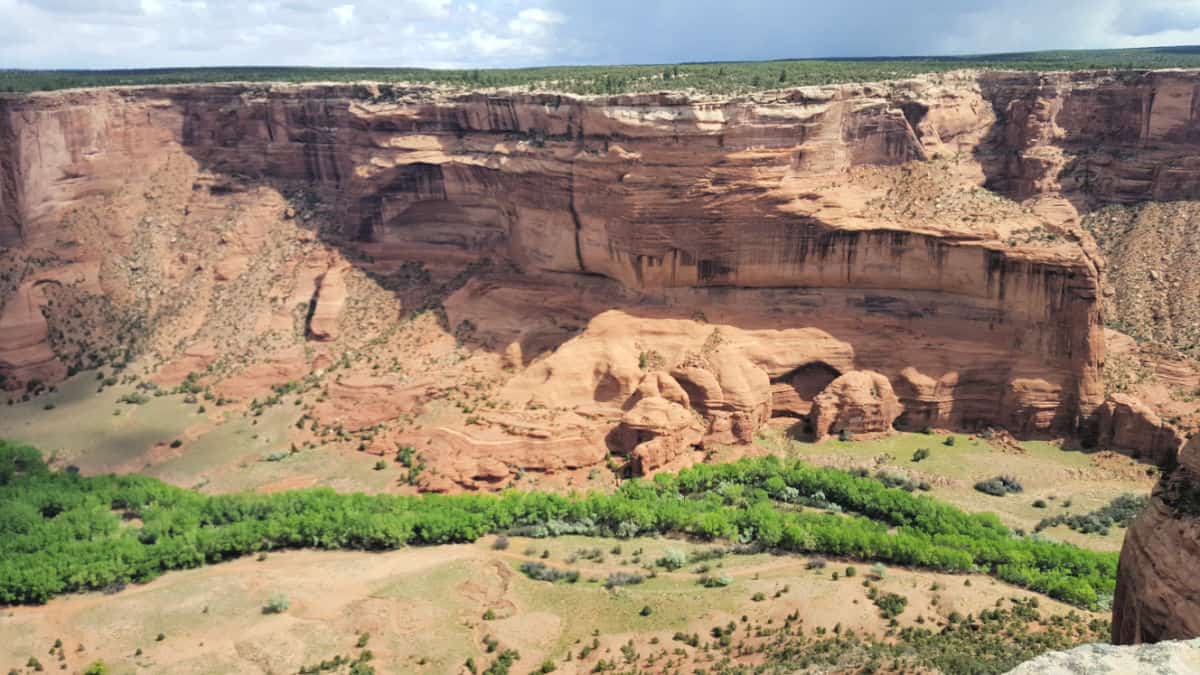 Things to know before your visit to Canyon de Chelly National Monument
Canyon de Chelly National Monument is co-managed with the Navajo Parks and Recreation Department.
Entrance fee
$0.00 - There is no entrance fee to visit the park.
Learn more about National Park Passes for parks that have an entrance fee.
Free Entrance Days -Mark your calendars with the five free entrance days the National Park Service offers annually.
Time Zone
Time change can be a pain, especially when traveling between parks. The Arizona Area is no different!
As most people already know, Arizona does not participate in daylight savings time and remains on Mountain Time year Round.
The Navajo Nation is the only place in Arizona that does change time and will have the same time as Colorado, Utah and New Mexico.
Pets
Pets must be on a leash at all times and are not allowed on the White House Trail
Cell Service
Cellular services are unpredictable and may be unavailable throughout the Navajo Nation.
Park Hours
The park is open daily from 8 AM to 5 PM, but closed during Thanksgiving, Christmas, and New Year's Day.
Wi-Fi
There is public WiFi available at the park.
Insect Repellent
Insect repellent is always a great idea when outdoors, especially if you are around any body of water.
We use Permethrin Spray on our clothes before our park trips.
Water Bottle
Make sure to bring your own water bottle and plenty of water with you. Plastic water bottles are not sold in the park.
Parking
There are several parking areas throughout Canyon de Chelly National Monument, depending on where you want to visit within the park.
It's important to note that parking can be limited in some areas, especially during peak season. It's always a good idea to arrive early or visit during off-peak hours to ensure that you can find a parking spot.
Food/Restaurants
There are no restaurants available at the park.
Gas
There are no gas stations within the park.
Drones
Drones are not permitted within National Park Sites.
National Park Passport Stamps
National Park Passport stamps can be found in the visitor center.
We use the Explorer Edition Passport Book that can be expanded and updated. This is a great way to track all of the parks you have visited over time.
Make sure to bring your National Park Passport Book with you or we like to pack these circle stickers so we don't have to bring our entire book with us.
Electric Vehicle Charging
There are no electric vehicle charging stations in the park.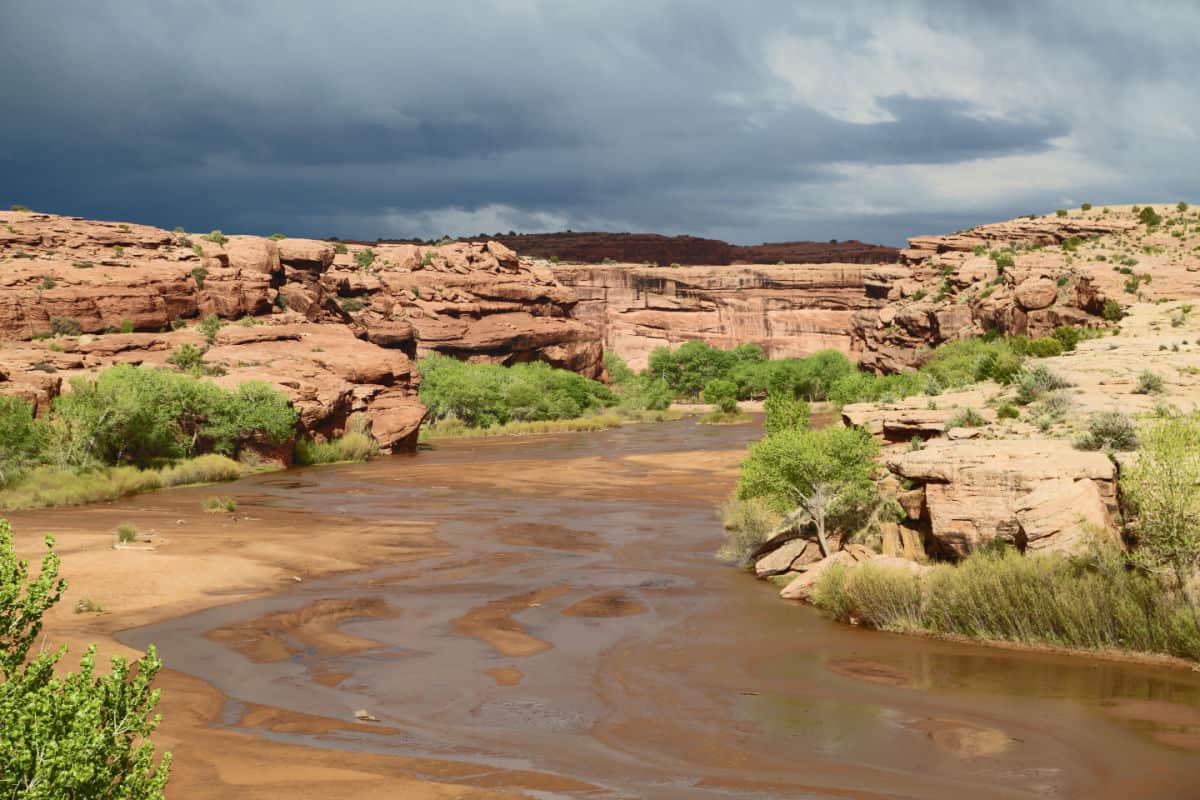 Details about Canyon de Chelly National Monument
Size - 83,837 acres
Check out how the park compares to other National Parks by Size.
Date Established
April 1, 1931
Visitation
In 2022, Canyon de Chelly NM had 354,972 park visitors.
In 2021, Canyon de Chelly NM had 184,191 park visitors.
In 2020, Canyon de Chelly NM had 76,752 park visitors.
In 2019, Canyon de Chelly NM had 460,757 park visitors.
Learn more about the most visited and least visited National Parks in the US
National Park Address
Highway 191, Chinle, AZ 86503
United States
National Park Map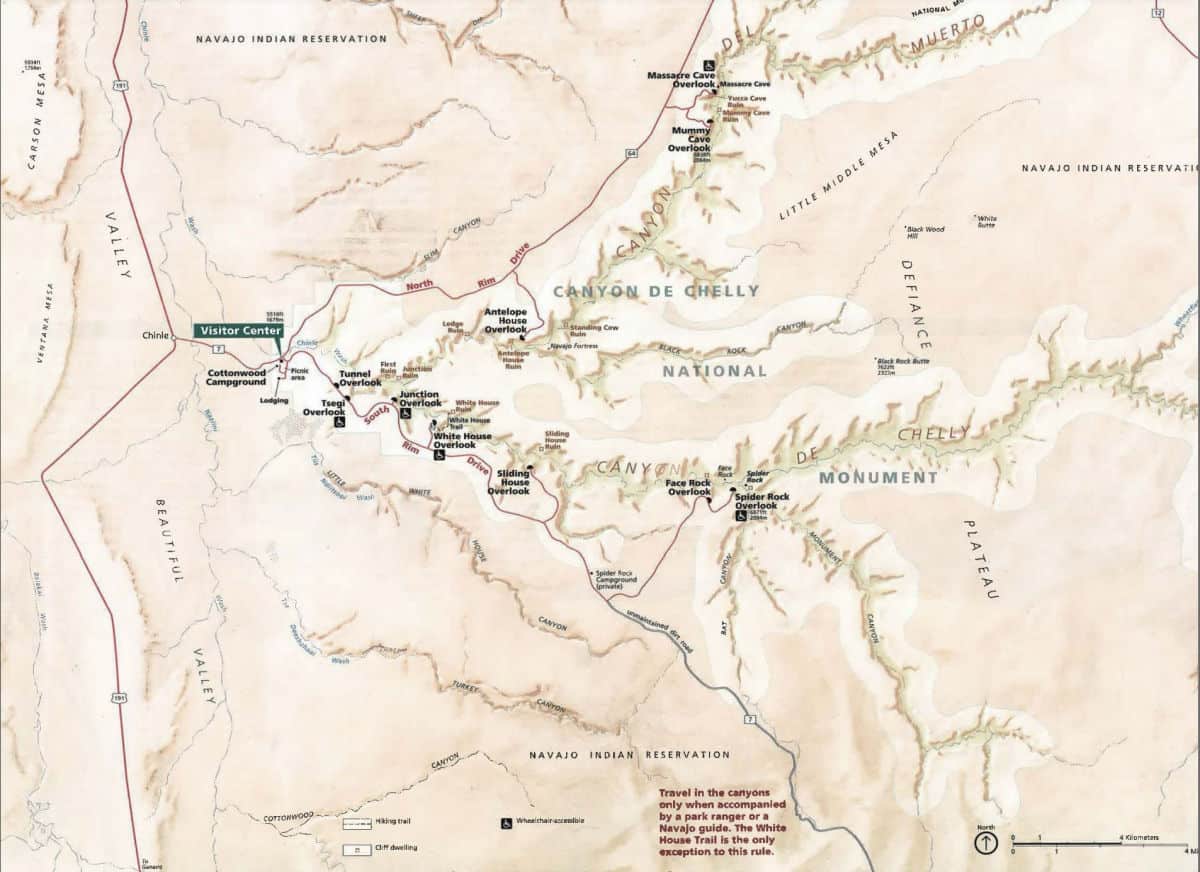 Where is Canyon de Chelly National Monument?
Canyon de Chelly National Monument is located in northeastern Arizona, USA, within the boundaries of the Navajo Nation.
Estimated distance from major cities nearby
Albuquerque, NM - 178 miles
Scottsdale, AZ - 226 miles
Mesa, AZ - 228 miles
Glendale, AZ - 233 miles
Phoenix, AZ- 234 miles
Chandler, AZ- 235 miles
Tucson, AZ - 283 miles
Colorado Springs, CO - 322 miles
El Paso, TX - 349 miles
Ciudad Juarez, Mexico - 350 miles
Estimated Distance from nearby National Park
Petrified Forest National Park - 112 miles
Mesa Verde National Park - 136 miles
Grand Canyon National Park - 145 miles
Black Canyon of the Gunnison National Park - 272 miles
Great Sand Dunes National Park - 316 miles
Canyonlands National Park - 231 miles
Bryce Canyon National Park - 318 miles
Zion National Park - 283 miles
Capitol Reef National Park - 279 miles
Where is the National Park Visitor Center?
The Navajo Parks and Recreation Departments' office is just outside the Cottonwood Campground and issues the Backcountry permits and manages the campground.
The Visitor Center may also be closed due to severe weather.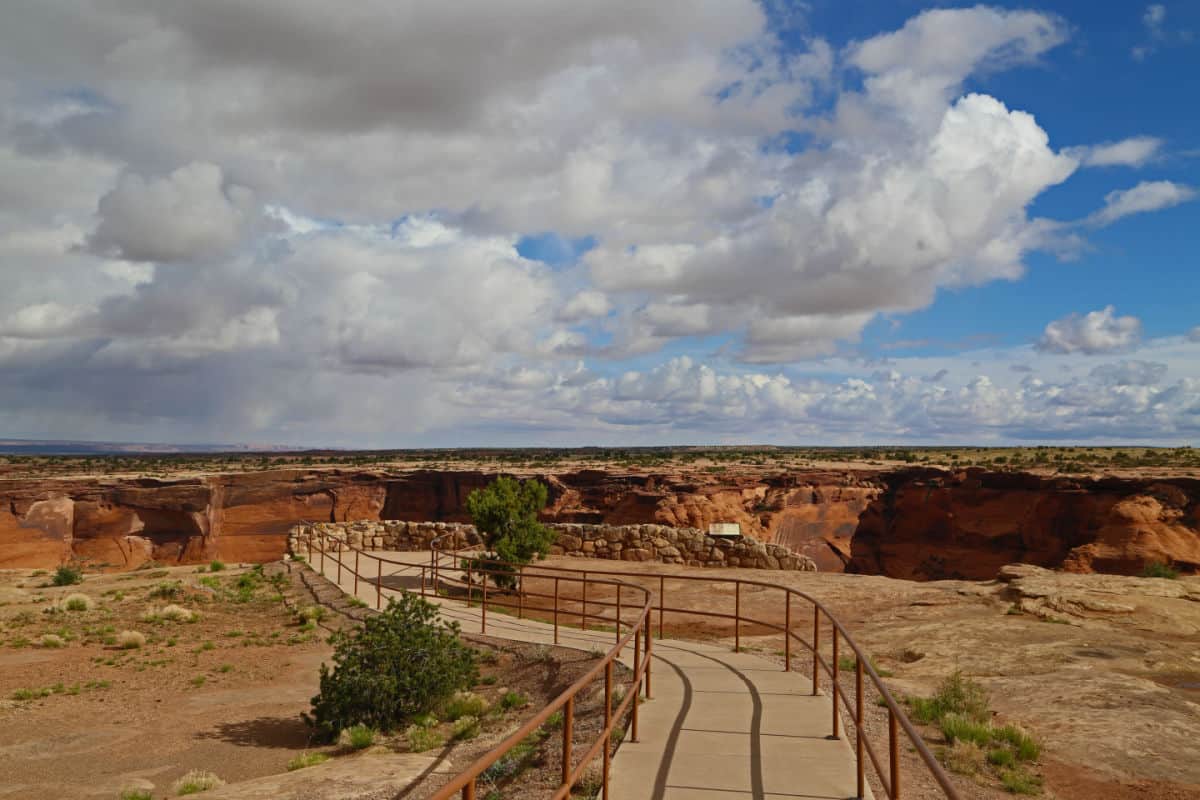 Getting to Canyon de Chelly National Monument
Closest Airports
Four Corners Regional Airport (FMN / KFMN)
Cortez Municipal Airport (CEZ / KCEZ)
International Airports
Albuquerque International Sunport (ABQ / KABQ)
Phoenix Sky Harbor International Airport (PHX / KPHX)
Regional Airports
Show Low Regional Airport (SOW / KSOW)
Driving Directions
The Welcome Center is about 3 miles (4.8 km) from Highway 191 in Chinle, AZ.
From Flagstaff, AZ, take I-40 EAST then Highway 191 NORTH.
From Gallup, NM, take Highway 264 WEST then Highway 191 NORTH.
From Kayenta, AZ, take Route 59 SOUTHEAST then Highway 191 SOUTH.
Other Transportation
Amtrak train stations and Greyhound bus stations located in Gallup, NM or Flagstaff, AZ.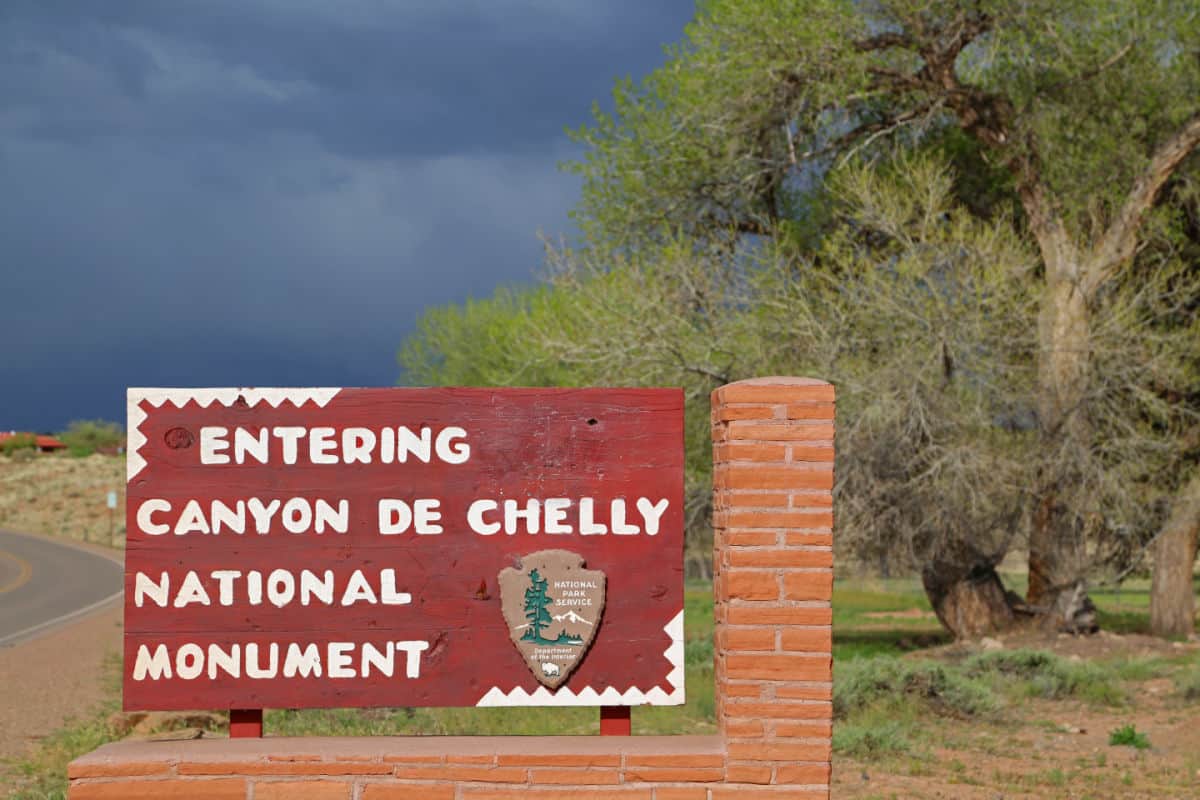 Best time to visit Canyon de Chelly National Monument
Spring and fall are the best times to visit Canyon de Chelly National Monument because the weather during these seasons is mild and pleasant, which makes exploring the canyon more comfortable and is perfect for hiking and sightseeing.
Additionally, the foliage in the canyon is at its most vibrant during these seasons. In the spring, the canyon floor is dotted with colorful wildflowers, while in the fall, the trees take on a stunning array of gold, orange, and red hues. This adds an extra layer of beauty to the already spectacular scenery, making it an even more unforgettable experience.
Weather and Seasons
The hottest weather is from May 29th to September 14th, with an average daily high temperature above 81 degrees.
The coldest weather is from November 22th to February 24th, with an average daily high temperature below 52 degrees.
The coldest month is January, with an average low of 22 degrees and a high of 44 degrees.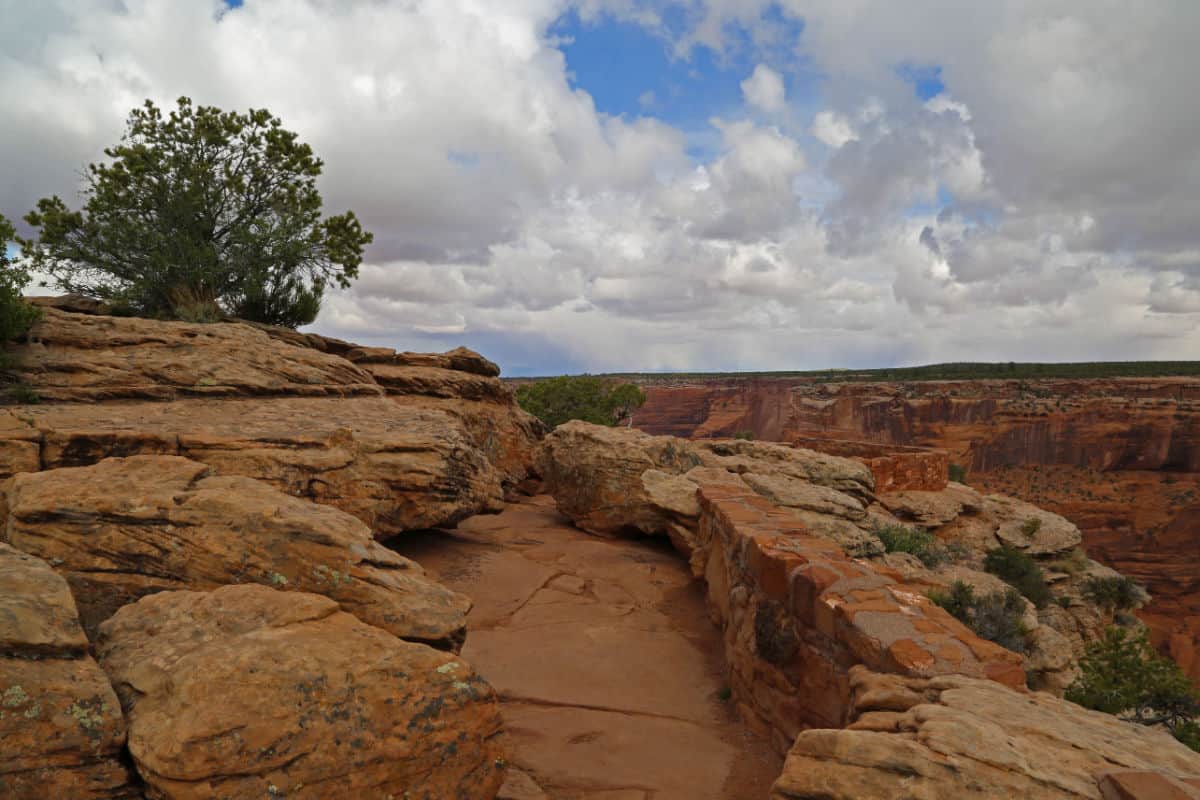 Best Things to do in Canyon de Chelly National Monument
Do not disturb any of the ruins, dwellings, or the many natural and cultural features, they are protected by law and strictly enforced.
Most of the park's roads are in an open range area. This means that there can be livestock on the public roadways. I saw several horses on/next to the road during my visit and you are responsible for all damages to livestock and your vehicle when the area is posted as an open range area.
Here is my list of things to do and travel tips to plan your unforgettable trip to Canyon de Chelly National Monument.
Welcome Visitor Center
The Welcome Center is a great place to stop for a park map and to check out the park store.
The Canyon de Chelly NM Junior Ranger program can be picked up at the welcome center.
South Rim Drive/Scenic Overlooks
I have to say that this is a must do in Canyon de Chelly National Monument! It is easily accessible for most people with only short walks to breathtaking viewpoints. Make sure to allow yourself at least 2-3 hours to see the South Rim Drives seven overlooks over 37 miles roundtrip.
Keep a lookout for the fixed telescopes at the overlooks as they give you a great view of the ruins below. Each viewpoint also offers something different from farms inside the canyon, sweeping views to ruins!
Along the South Rim Drive, you will pass some of the most famous views within the park. Junction Overlook offers a view of the confluence of Canyon De Chelly and Canyon Del Muerto.
The South Rim Drive ends at the famous and amazing Spider Rock! This rock is an 800-foot eroded pinnacle rising from the canyon floor.
The overlooks are open year round.
North Rim Drive/Scenic Overlooks
The North Rim Scenic Drive also takes 2-3 hours and is 34 miles roundtrip. There are an additional three scenic overlooks with beautiful cliff dwellings.
The highlight for me was Antelope House Ruin, named for the illustrations of antelope by the Navajo Artist Dibe Yazhi who lived here in the 1800s.
You can take side roads to many amazing ruins including Mummy Cave Ruin, which is one of the parks largest structures that includes dwellings and ceremonial buildings flanking a central tower.
Massacre Cave where in 1805 Spanish Soldiers killed 115 Navajo Indians who were trapped on the ledge of the canyon wall.
Along the North Rim Drive you can see the farms and traditional hogan homes of modern Navajo including pastures and fields.
Canyon De Chelly Tours
I have always heard that the best way to see Canyon de Chelly is from inside the canyon. We planned on doing this but were greeted by lots of rain on our trip!
It finally cleared on our last day so we visited all of the overlooks and still had a great time! It did, however, leave us wanting to come back.
To go inside the canyon you have a backcountry permit that can be obtained at the Navajo Parks and Recreation Department Office by the campground and to hire a licensed Navajo Indian guide.
There are several types of canyon tours within the canyon including horseback & Jeep Tours.
Make sure to choose an authorized Tour guide along with your backcountry permit. A guided Tour with an authorized Navajo Guide is needed to visit tribal lands.
A List of Tour Companies is available at the NPRD office at the entrance of the Cottonwood Campground. Call 928-674-2106 for more information.
Please contact the companies directly for prices, reservations and availability. Reservations are recommended from March to October. Use of private vehicles, ATV's, UTV's or motorbikes for tours are not permitted.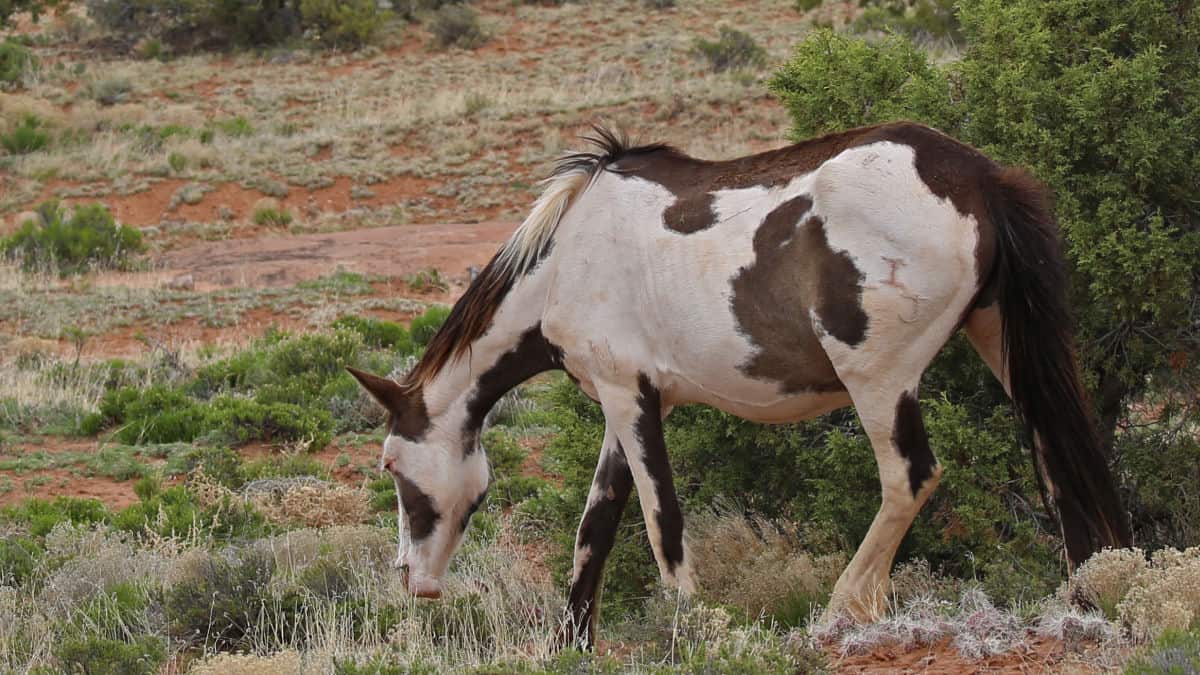 Hiking in Canyon de Chelly National Monument
Always carry the 10 essentials for outdoor survival when exploring.
White House Trail
The White House Ruins Trail is the only trail within the monument that you can hike into the canyon without a backcountry permit or have a designated guide.
It's a 2.5-mile roundtrip loop with 600 feet of elevation gain/loss. You will get to cross the Chinle Wash and get an up-close view of the ruins.
Remember that these areas are protected so don't enter or disturb these as they are protected by Federal and Tribal Laws.
Plan 2-3 hours for your hike and carry plenty of water and sun protection.
How to beat the crowds in Canyon de Chelly National Monument?
We did not experience any crowds during our visit to Canyon de Chelly. That being said we always suggest visiting during the week and skipping busy weekends.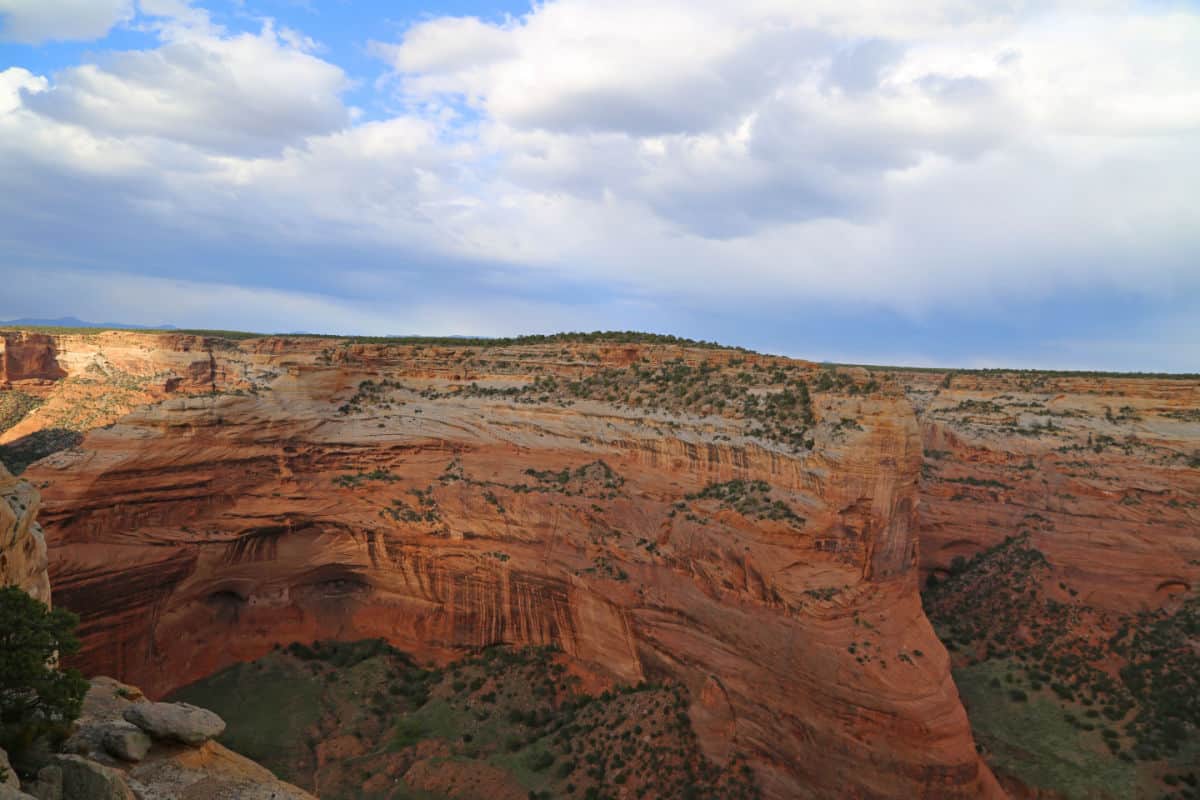 Where to stay when visiting Canyon de Chelly National Monument
You can stay at the only hotel within Canyon De Chelly at the Thunderbird Lodge. They offer a variety of rooms including pet-friendly rooms. Thunderbird Lodge provides amenities like a business center and a restaurant. Guests can connect to free in-room Wi-Fi.
Nearby lodging includes:
Holiday Inn Canyon De Chelly - You can look forward to shopping on site, a garden, and dry cleaning/laundry services at Holiday Inn Canyon De Chelly, an IHG Hotel. The onsite restaurant, Garcias Restaurant, features regional cuisine. Stay connected with free in-room Wi-Fi, and guests can find other amenities such as a gym and a 24-hour business center.
Best Western Canyon De Chelly Inn - take advantage of a gym, a business center, and a restaurant. Stay connected with free in-room Wi-Fi.
Click on the map below for additional vacation rentals and hotels near Canyon de Chelly NM.


Camping in Canyon de Chelly NM
Cottonwood Campground
The Cottonwood Campground is a first come first serve campground with no showers or hookups. Call Navajo Parks and Recreation Department at 928-674-2106 for more information.
Parks Near Canyon de Chelly National Monument
Hubbell Trading Post National Historic Site
Monument Valley Navajo Tribal Park
Navajo National Monument
Chaco Culture National Historical Park
Check out all of the National Parks in Arizona along with neighboring National Parks in California, National Parks in Colorado, National Parks in Nevada, New Mexico National Parks, and Utah National Parks