Fort Matanzas National Monument is located 14 miles south of St. Augustine, Florida. St Augustine is also home to another famous fort and National Park site, Castillo De San Marcos National Monument. Castillo De San Marcos was constructed in 1695 and was Spain's military outpost. The Matanzas inlet was the only weakness to Castillo De San Marcos and St. Augustine so Fort Matanzas was constructed in 1740-1742.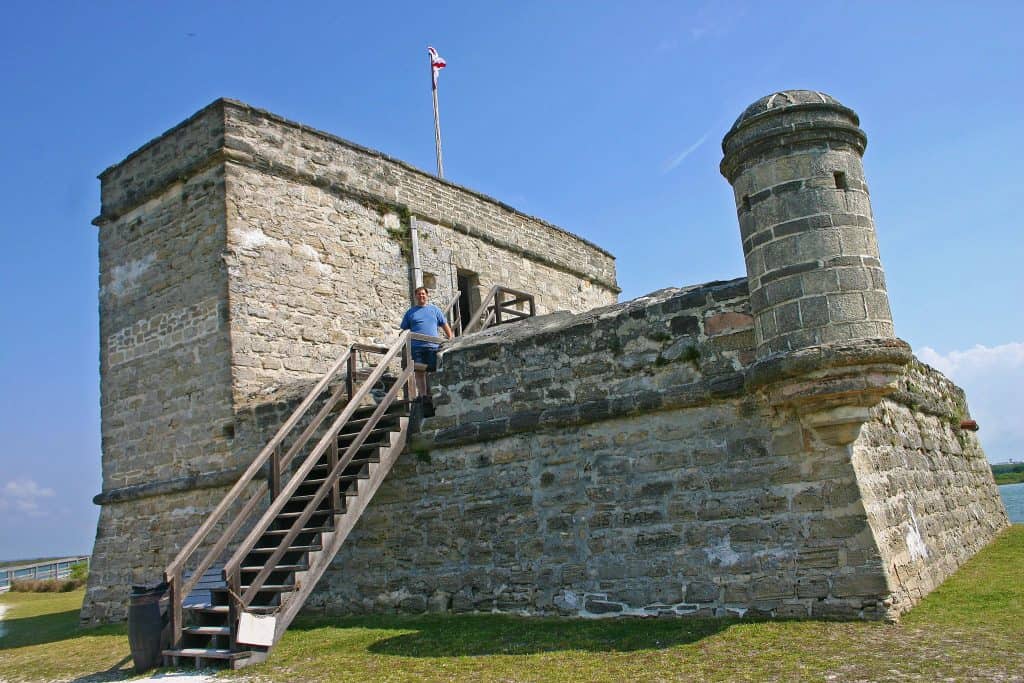 Things To Do: 
Stop by the park Visitor Center
Stop by the parks visitor center and watch the 8-minute video about the park's history. This will definitely lead to a much better understanding of the area and the importance of these forts. This is also the place to get your boarding pass to catch the park's ferry across the river to Fort Matanzas. The boarding passes are free but you must have a boarding pass to ride the ferry. Don't forget to ask the ranger or park volunteer in the visitor center about birdwatching opportunities in the area. I was given all kinds of great information and ended up seeing lots of birds!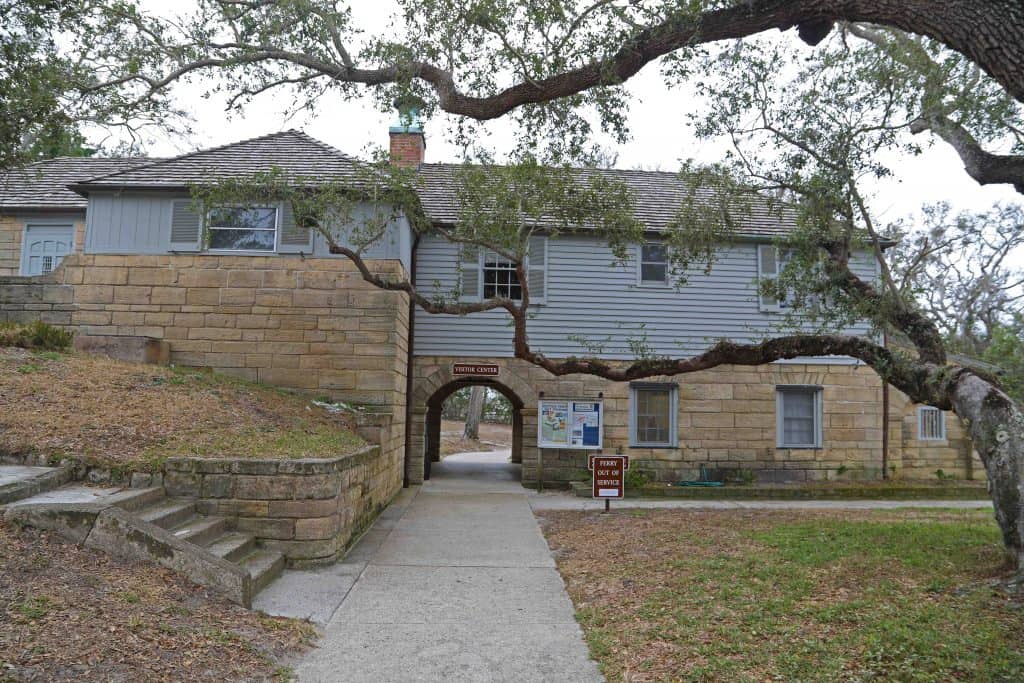 Take the Ferry to the Fort
Currently, the ferry service has been suspended until further notice due to damage from hurricane Irma. I talked with park staff and found out they are hoping to restart the ferry service in March 2018 but there is no definitive date as of now. Make sure to check the NPS website for current alerts before you arrive.
The ferry is operated on a first come-first served basis and can hold 35 passengers per trip. The only place to get your boarding pass is the park's visitor center and there are 8 daily departures depending on the weather. Departure times are: 9:30am,10:30am, 11:30am, 12:30pm, 1:30pm, 2:30pm, 3:30pm and 4:30pm.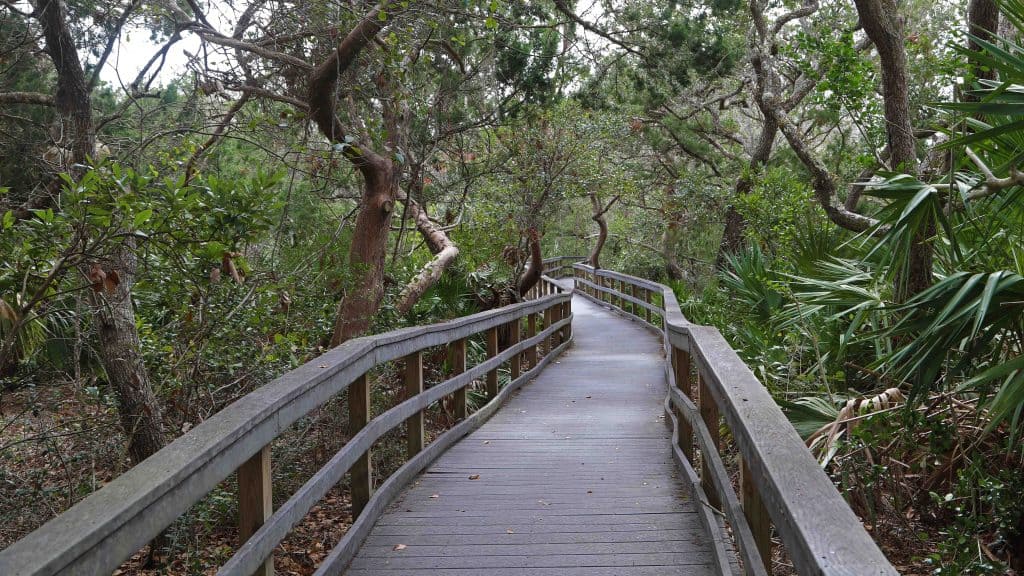 Hike the 1/2 mile nature trail
This is a very relaxing 1/2 mile boardwalk nature trail! You get to enjoy a leisurely stroll through the maritime forest while listening to the birds and enjoy the shade from the Florida sun.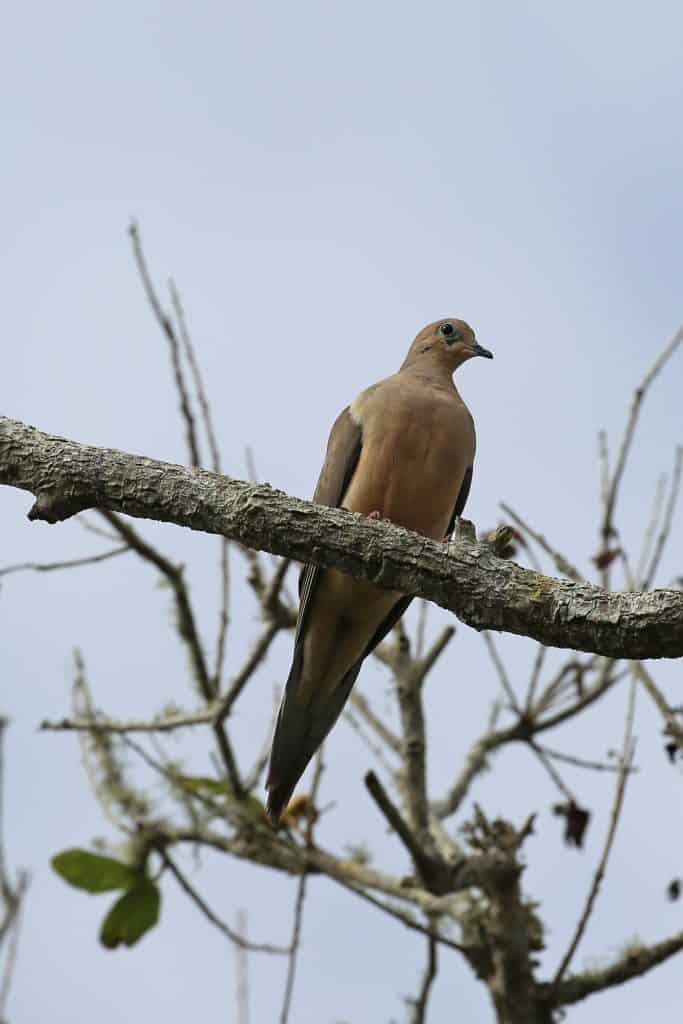 Go Birdwatching
Fort Matanzas is a great place to go birdwatching! You have the Atlantic nearby, the Matanzas River and the Maritime forest to attract all sorts of birds from Herons, Egrets and many other shorebirds to owls, doves,Tanigers and buntings! There is much more than this so make sure to get their bird list and see how many you can find.
Explore Area Parks: 
Castillo De San Marcos National Historic Site
Fort Caroline National Memorial
Timucuan Ecological and Historic Preserve
Fort Matanzas Travel Tips: 
Fort Matanzas hours are 9 am through 5:30 pm daily.
Fort Matanzas is closed on Thanksgiving Day and Christmas Day.
Fort Matanzas Visitor Center is open from 9 am through 4:30 pm daily
Fort Matanzas contact information:
(904)471-0116
Fort Matanzas National Monument
8635 A1A South
St. Augustine, Fl. 32080
GPS Coordinates for Fort Matanzas National Monument is 29.7152° N, 81.2392° W
There are no fees to enter the park or to take the ferry to the fort.
Alcohol and Metal Detecting is prohibited.
Do not climb or sit on fort walls.
Pets must be on a leash at all times.