Timucuan Ecological and Historic Preserve are managed by the National Park Service located in northeast Florida just outside Jacksonville. The preserve includes 71 square miles of salt marshes, coastal dunes, and hardwood hammocks and is part of the last unspoiled coastal wetlands on the Atlantic coast.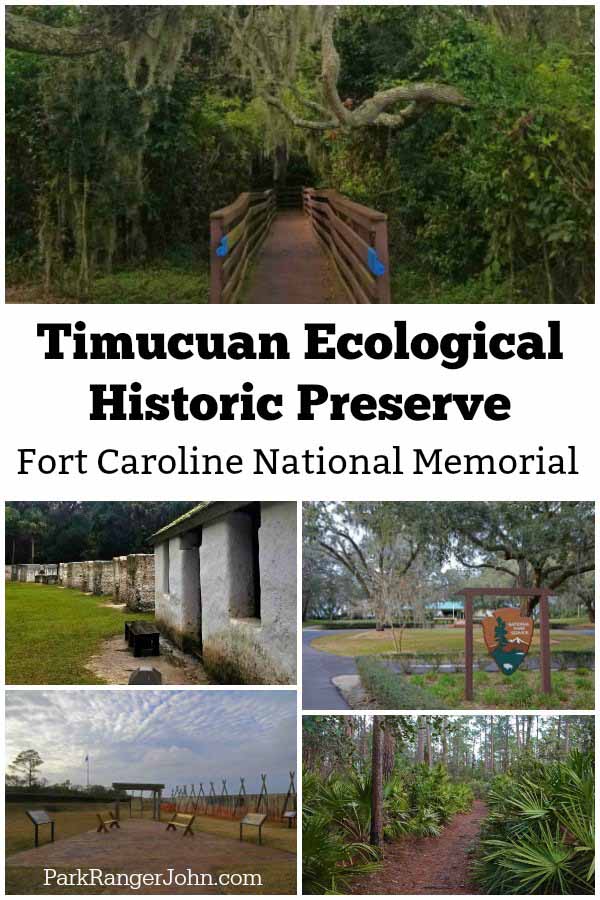 Timucuan Ecological and Historic Preserve
Part of what makes the Timucuan Ecological and Historic Preserve special is that it is operated under a partnership agreement by the Florida State Park System, the City of Jacksonville, the U.S. National Park Service, and over 300 private and corporate landowners.
I was surprised by what all there is to do at Timucuan Ecological Preserve! There is lots of history in this area as well as outdoor activities like hiking, kayaking, and spending time at the beach.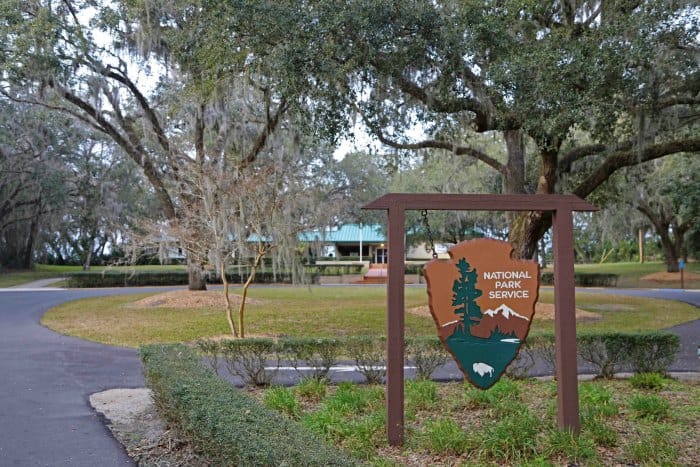 Fort Caroline National Memorial Visitor Center
The visitor center makes for a great first stop to explore both Fort Caroline and the Timucuan Ecological Preserve.
Here you can stare at all the Spanish moss hanging from the trees, get your booklet to become a Junior Ranger for Fort Caroline, learn about the park through its informative displays, and then head out on the park's nature trails to Fort Caroline.
Once you have visited Fort Caroline, you can head across the street for a beautiful hike in the Theodore Roosevelt Area.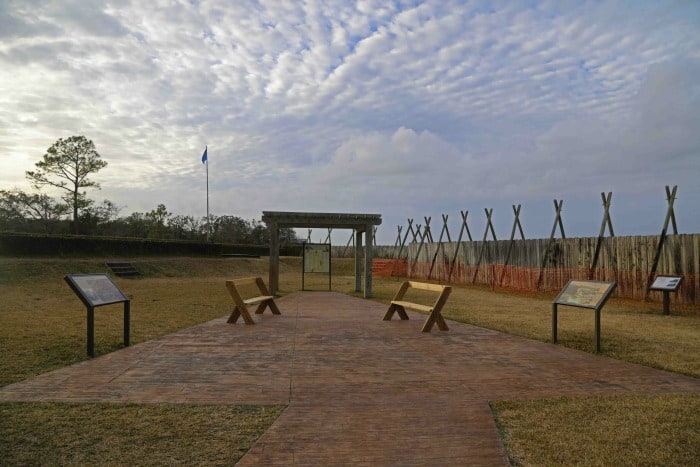 Fort Caroline National Memorial
My first trip to this park was a bit of a surprise for me. I was expecting two separate parks close to each other. I expected this because they are both listed separately on the National Parks Website and both parks count as separate parks towards the 419.
I did not realize that you simply went to the Timucuan Ecological Preserve visitor center. Fort Caroline National Memorial is just a short walk from the visitor's center. You can walk down the nature trail that memorializes the short-lived presence of the French in sixteenth-century Florida.
Theodore Roosevelt Area
The Theodore Roosevelt Area has just over three miles of trails that traverse through several habitat types found here in Timucuan Ecological Preserve.
Spanish Pond is a one-mile in and out trail that leads from the parking lot right across the street from the park's visitor center.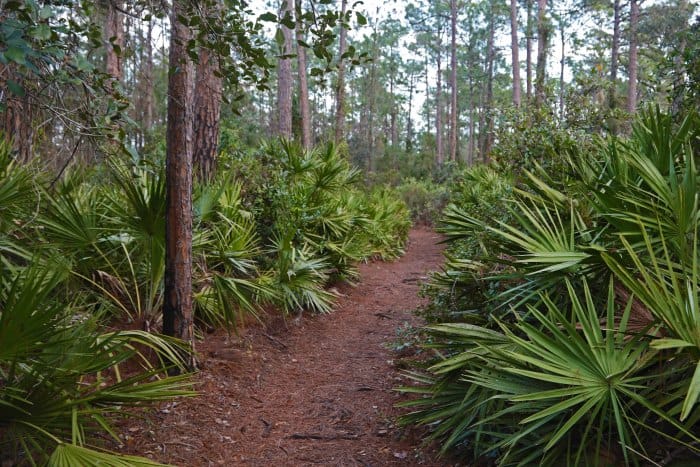 Timucuan Trail is an in and out trail that begins at the Theodore Roosevelt Parking Area next to the park's headquarters.
Willie Browne Trail is 1.5 miles long and takes off from the Spanish Pond trail out to the Round Marsh Wildlife observation Tower.
Other Trail connects the Willie Brown Trail to the Round Marsh Wildlife Observation Tower.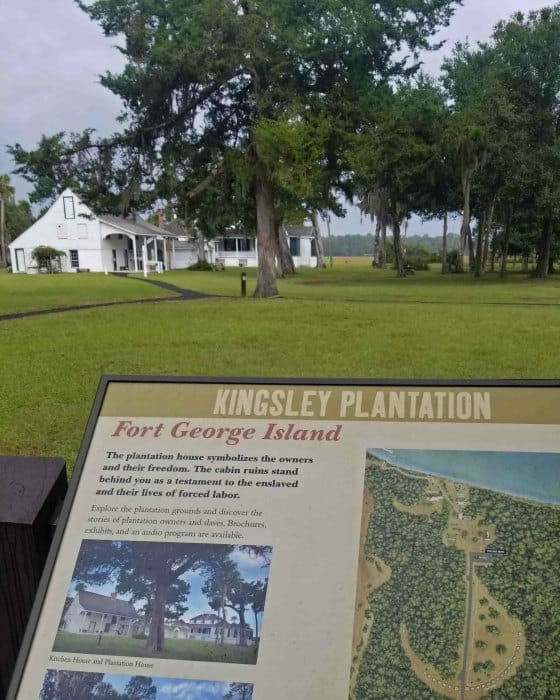 Kingsley Plantation
The Kingsley Plantation was named after one of the early owners, Zephaniah Kingsley. The plantation was originally 1,000 acres. Today most of this land has been returned to the forest but the Parks still maintain approximately 60 acres and several buildings.
What really struck me here was the reality of slavery. You can see the owners beautiful house near the water on Fort George Island then turn around and compare it to one of the 25 remaining slave cabins. There were signs along the way that listed the required daily chores from the slaves. It would not be uncommon to have to work 16 hours to get their chores completed.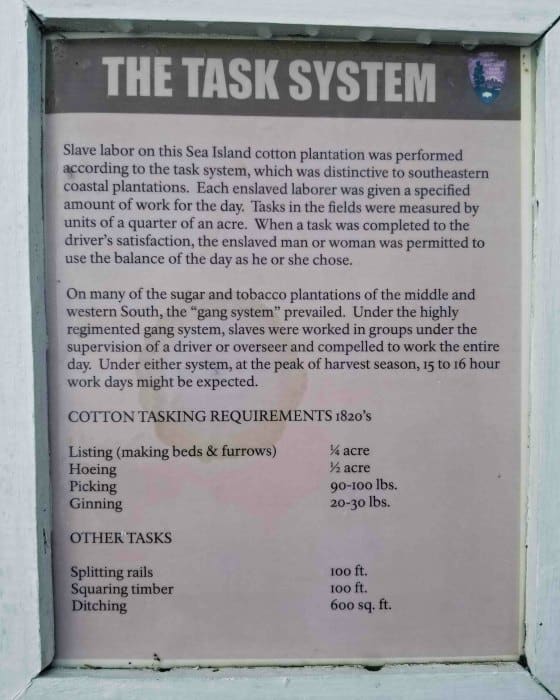 You can't forget the conditions of working outdoors in North Florida during the summer wet season that oftentimes included working in high humidity and one hundred plus degree days with lots of mosquitoes.
The Kingsley Plantation is part of the Gullah/Geechee Cultural Heritage Corridor. The Gullah/Geechee Heritage Corridor was established in 2006 to recognize the unique culture of the Gullah Geechee people who have traditionally resided in the coastal areas and the sea islands of North Carolina, South Carolina, Georgia, and Florida.
I left here with a heavy heart knowing that so many people suffered here. It is these moments that each and every one of us has a choice to either do something about it or not. I decided to write an article on Black History Month on my site. I only hope to be an advocate for change and to prevent these actions from happening again.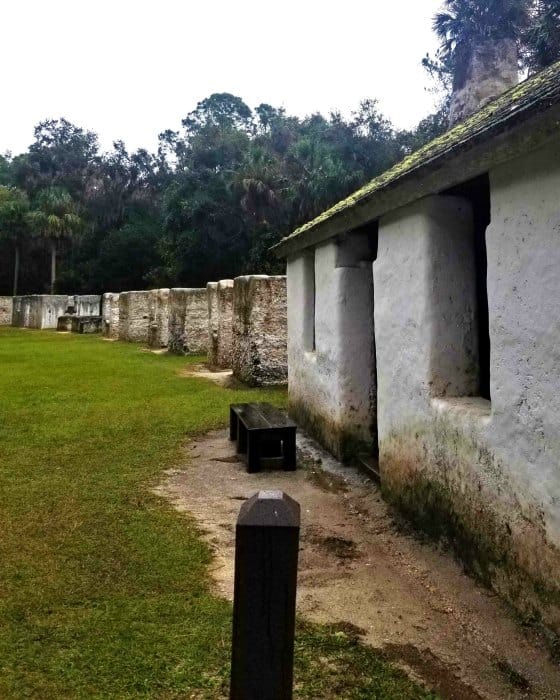 Go Kayaking
Kayaking is one of the best ways to explore this amazing park! Over three-quarters of this 46,000-acre park is a salt marsh estuary teeming with wildlife.
The best part is that there are over 10 public access boat launches to drop a kayak in the water including Cedar Point, Little Talbot State Park, and Big Talbot State Park.
Go to the Beach
This is a great park to hit the beach! Now I mean this in an untraditional way as Big Talbot Island State Park is best known for Boneyard Beach.
This beach is famous for the salt-washed skeletons of live oak and cedar trees that once grew near the shore. It's also a great place for wildlife viewing and photography.
Park Ranger John Pro Tip:
Continue north past Amelia Island State Park to American Beach to enjoy both some sand and history. American Beach is popular with African American visitors.
This is because this area was founded in 1935 and was Florida's first African American Beach. It is one of nine sites along the African American Heritage Trail.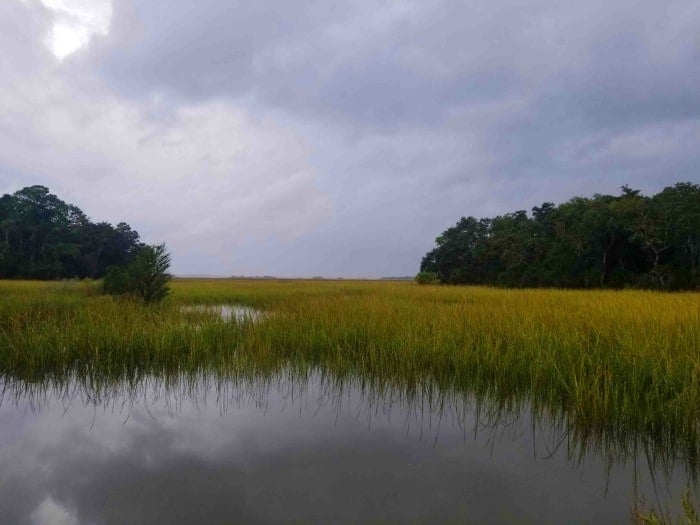 Camping options for Timucuan Ecological and Historic Preserve
There are two campgrounds within the boundaries of Timucuan Ecological Preserve. Both campgrounds are operated by either state or local agencies.
Little Talbot Island State Park
(904) 251-2320
32 Campsites: 20 RV or Tent Sites and 12 Tent only sites.
Little Talbot Island State Park Camping Reservations
Mailing Address:
Little Talbot Island State Park
12157 HECKSCHER DRIVE
JACKSONVILLE FL 32226
GPS Info. (Latitude, Longitude):
30.46, -81.41583
30°27'36"N, 81°24'57"W
From I-95 take State Road 105 (Heckscher Drive exit #358A) east for 17 miles.
Huguenot Memorial Park
(904) 251-3335
Hugenot Campground includes cabins, primitive camping, tent camping and RV Camping.
Mailing Address:
10980 Heckscher Drive
Jacksonville, Fl. 32226
GPS Info.
30.4110° N, 81.4205° W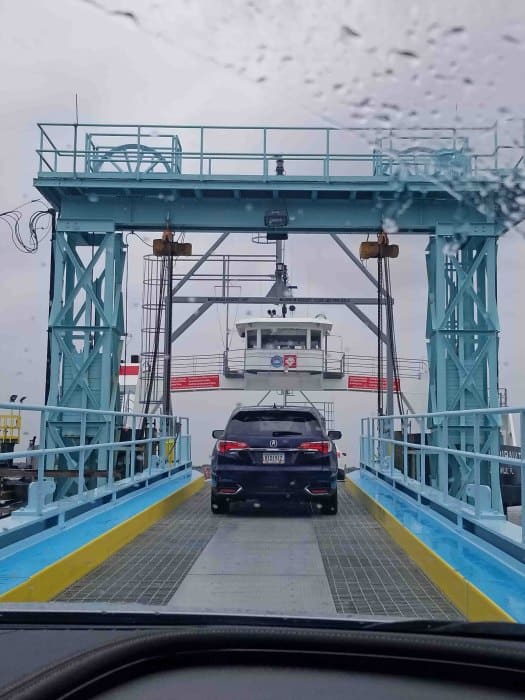 Things to know when planning a trip to Timucuan Ecological and Historic Preserve
Timucuan Ecological and Historic Preserve is located just Northeast of Jacksonville Florida.
The park is on Eastern Daylight Time (E.D.T.)
Fort Caroline National Memorial Visitor Center Hours are: 9:00 am-5:00 pm daily.
Kingsley Plantation is open 9:00 am-5:00 pm daily.
Theodore Roosevelt Area is open from Sunrise to Sunset Daily, restrooms are only open between 9:00 am-4:30 pm daily.
The facilities and grounds for Fort Caroline National Memorial and Timucuan Visitor Center is 9:00 am-5:00 pm.
You may wish to use the St. John's River Ferry during your trip to Timucuan Ecological and Historic Preserve. Makes sure to check the link provided for the most up to date information on tickets, pricing, hours of operation, etc,
Ribault Monument open 9:00 am-4:45 pm
The Ribault Club, an interagency visitor center is open Wednesday-Sunday 9:00 am- 5:00 pm.
All National Park Areas of the Timucuan Preserve are closed on Thanksgiving, Christmas Day and New Year's Day.
Check out the best kayaking in Florida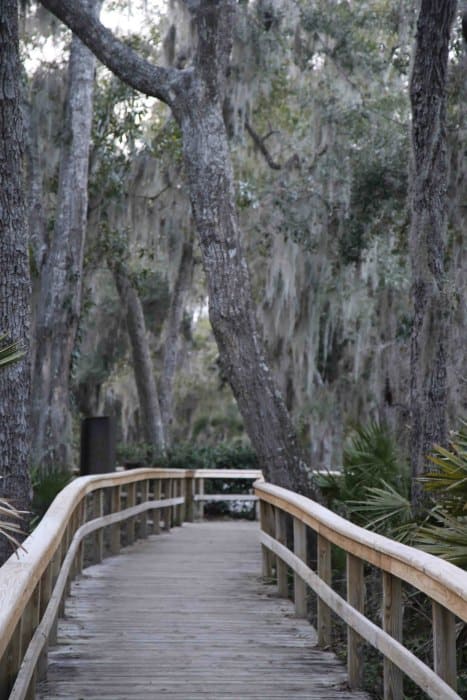 What to Bring on your trip to Timucuan Ecological and Historic Preserve
Whatever you do, don't forget the mosquito repellent. If you plan on spending some time outdoors hiking it could be a good idea to use permethrin for your clothing too.
Wear Sunscreen. The sun is very intense here and not kind to those ill-prepared.
If you plan on taking photos, I would suggest a good polarizing filter. This will help with the intense sunlight.
Carry plenty of drinking water.
National Park Sites near Timunuan Ecological and Historic Preserve
Castillo De San Marcos National Monument
Fort Matanzas National Monument
Cumberland Island National Seashore
Fort Frederica National Monument
Fort Pulaski National Monument
Check out all the amazing National Parks in Florida and National Parks in Georgia.