Canaveral National Seashore and Merritt Island National Wildlife Refuge is located approximately one hour East of Orlando Florida and is on the Atlantic Coast. Merritt Island begins with the development of the John F. Kenedy Space Center as NASA acquired 140,000 acres of land in 1962 and only needed a small portion of this land.
The National Wildlife Refuge signed an agreement the next year establishing the refuge. It was not until January 3, 1975, when Canaveral National Seashore was established. Today this area is home to over 1500 species of plants and animals, 15 of which are protected. Now it time to Explore Canaveral National Seashore and Merritt Island National Wildlife Refuge!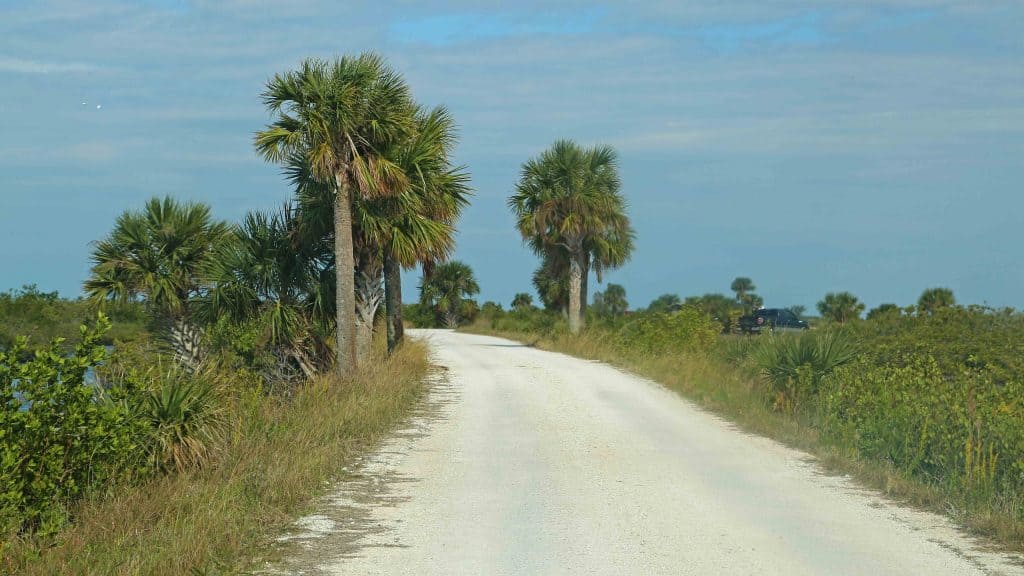 Canaveral National Seashore
Things To Do
Take the Black Point Wildlife Drive
The seven miles one way Black Point Wildlife Drive is a must for anyone visiting this area! There are so many opportunities to see wildlife including countless bird species, alligators, snakes, bobcats and river otters to name a few. Make sure to take the time and walk the Cruickshank trail and goto the observation tower. This will provide sweeping views of the incredible habitat that draws so many plant and animal species.
Bird watchers will fall in love here! Merritt Island is one of America's best birding destinations and has an amazing 357 species recorded here. The winter oftentimes brings on over 100,000 waterfowl and has numerous year-round resident species.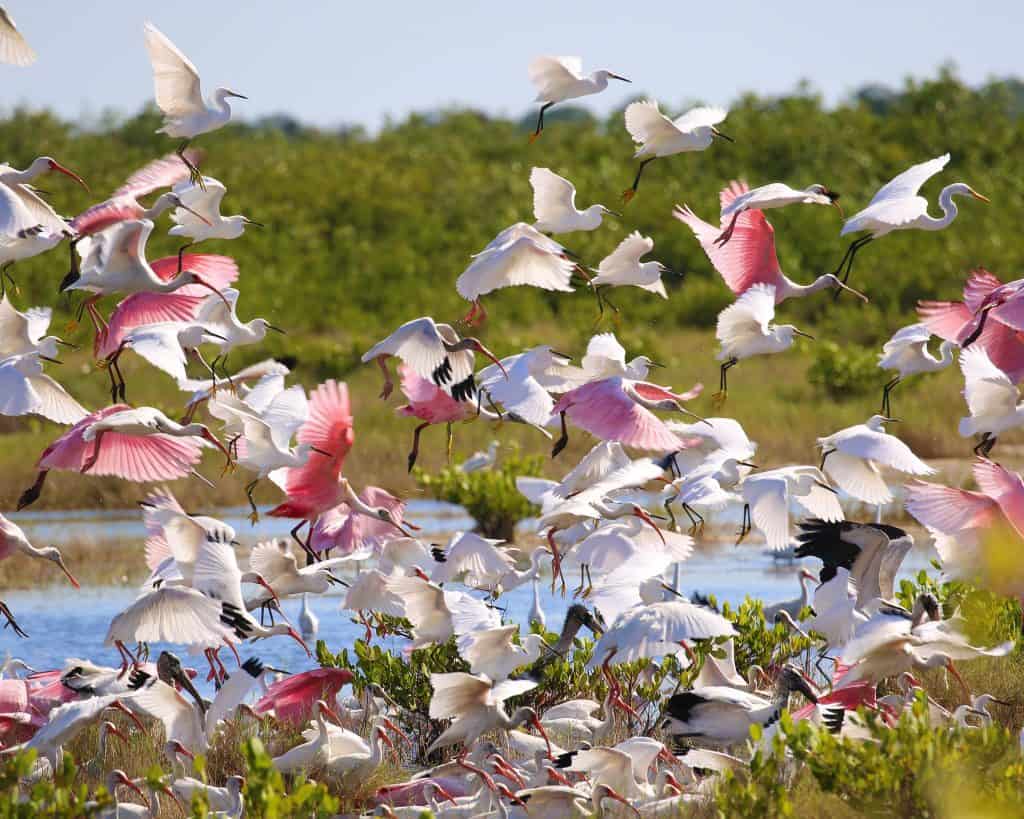 Park Ranger John Pro Tip: Wildlife Viewing can be lots of fun. Here are a few of my tips to provide the best opportunities for viewing wildlife.
Drive slow and be quiet as possible when on auto tours
Wildlife is generally most active in early morning or late afternoon
Know the peak season for viewing wildlife (For Canaveral National Seashore and Merritt Island NWR the best time of year to see wildlife is October-March)
Use cover as other animals/birds may think you are a predator
Do not approach wildlife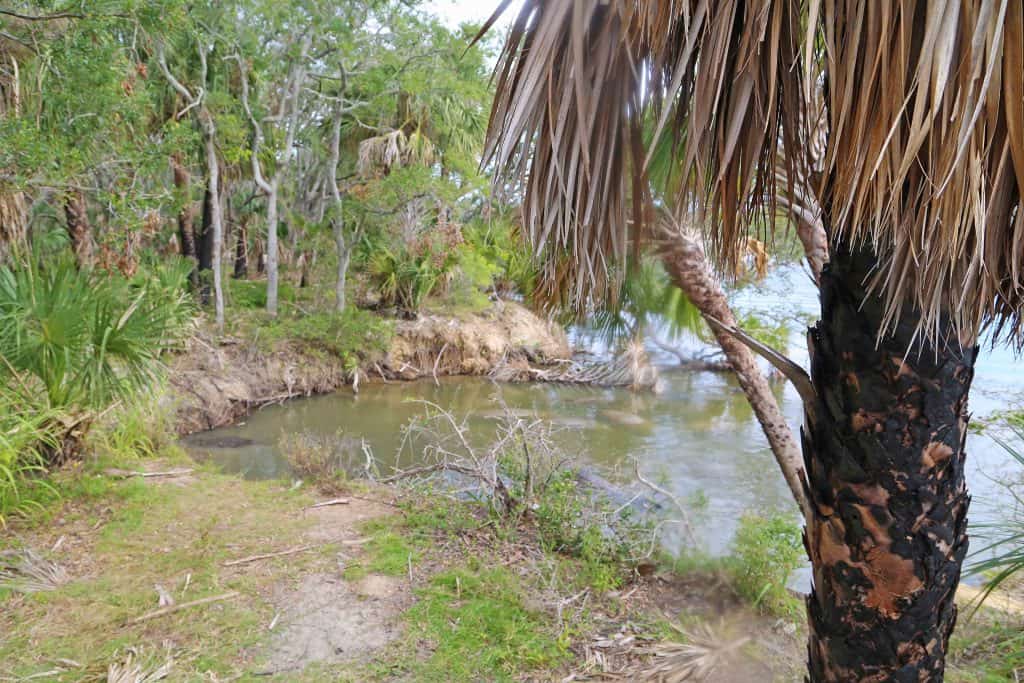 Stop at the Manatee Viewing Area
The Manatee observation deck is right next to the parking lot and is handicap accessible. The viewing area gives everyone an opportunity to see manatees, also known as sea cows, up close! These mammals are graceful swimmers despite their size so keep looking for them. We also saw several dolphins at the manatee viewing area making for a great visit!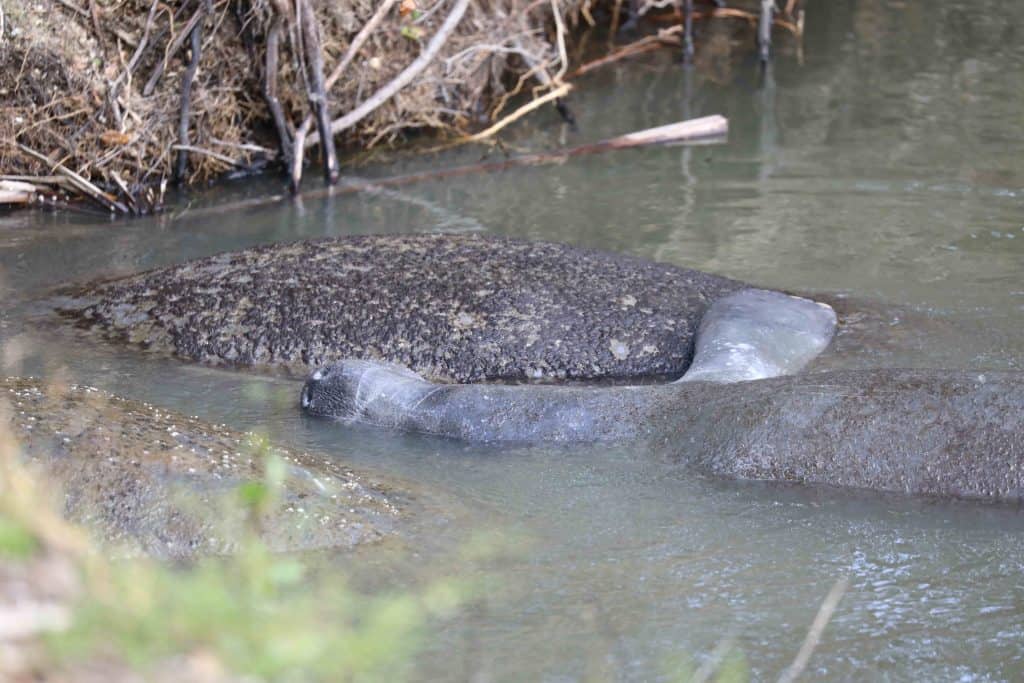 Take in an Interpretative Program
The Canaveral National Seashore has several interpretative programs. You can sign up for a Canoe Mosquito Lagoon Tour, attend a clamming 101 or take a class on estuaries, bugs, and plants. Canoes can also be rented from the Apollo Beach Visitor Center between 9a-12p. All canoes have to be dropped off by 2 pm. Click Here for a list of upcoming interpretative programs available at the park.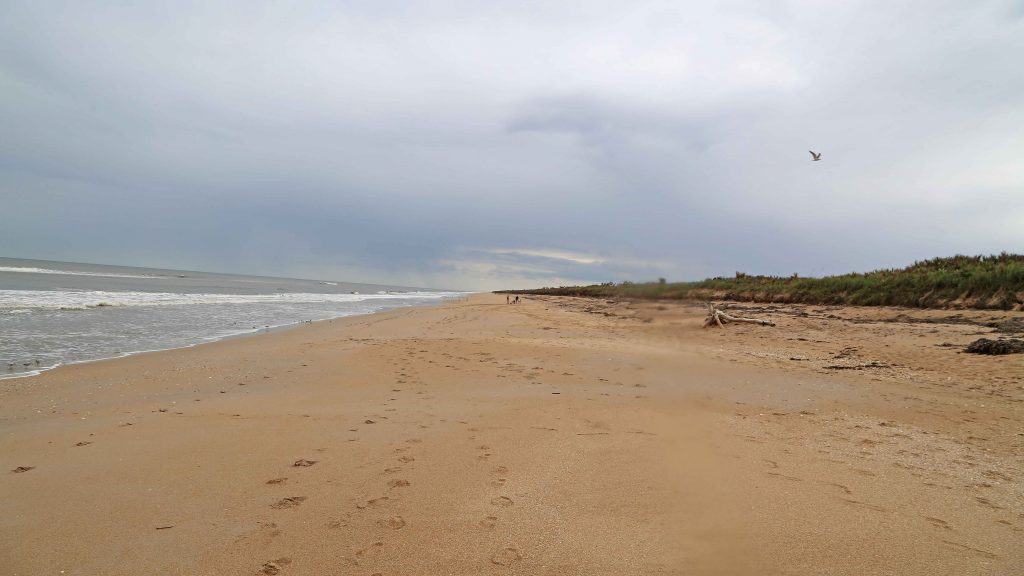 Spend the day at the beach
Canaveral National Seashore has three beaches (Apollo, Klondike, and Playalinda) stretching approximately 25 miles! This provides plenty of opportunities to spend the day at the beach and pretty much everyone likes spending time at the beach.
There is so much to do or perhaps lay around and do nothing at all. I enjoy looking for seashells and swimming and saw several people just walking the beach, snorkeling, and fishing. I was a little surprised when I went to check-in on social media and saw there was a nude beach.
I asked the person at the visitor center at Apollo Beach and was advised to avoid the area around parking lot #5 and I would be fine. I later noticed there is one on Playalinda Beach at parking lot #13. You have now been advised to either keep you and the kids away or come prepared to get rid of those tan lines, the decision is all yours.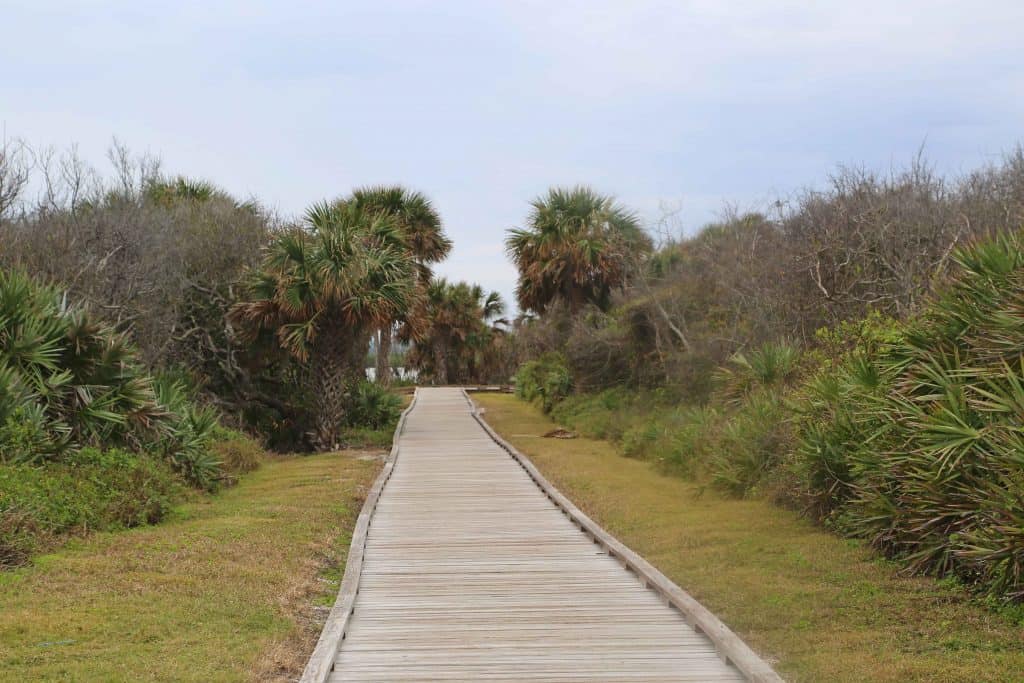 Take a hike
There are several small interpretative hikes between Canaveral and Merritt Island. These trails are Turtle Mound (pictured above), Castle Windy, Eldora Hammock at the Apollo Beach area and an interpretative trail around the Merritt Island Visitor Center. The Merritt Island area also has Oak and Palm Hammock Trails, Scrub Trail, and the Cruickshank Trail.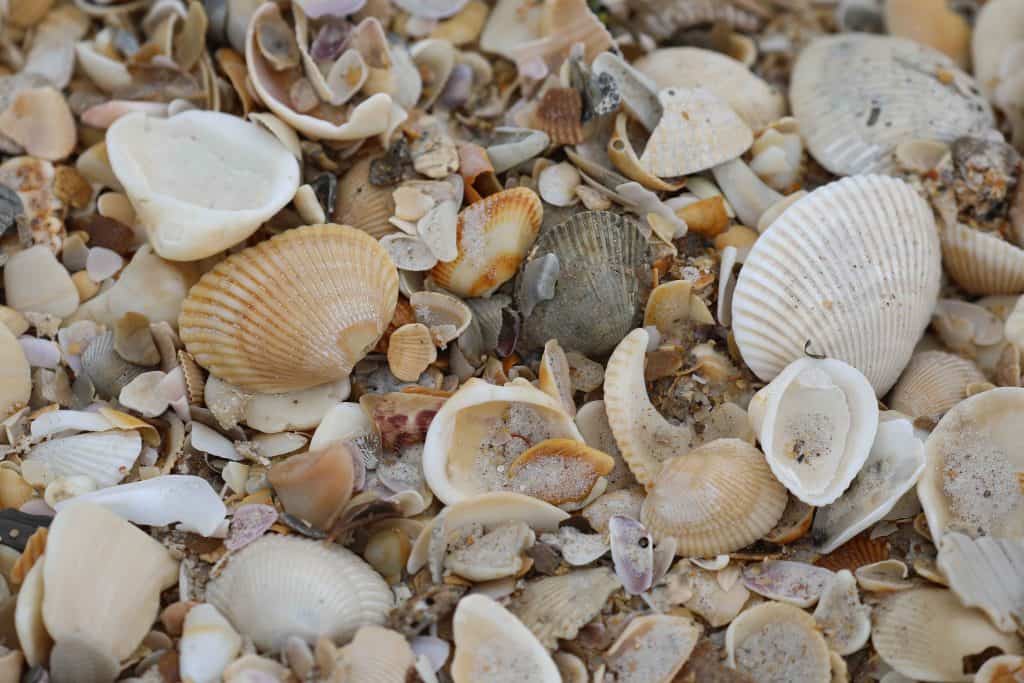 Go experience the turtle watch
Every June & July park visitors are able to sign up to take a guided tour to see a sea turtle lay their eggs. This is an incredible opportunity to see these magnificent creatures lay their eggs in their natural environment!
Programs are available 3-4 nights a week and the cost is $14 per person as of 2017. Advance reservations for June generally start in mid-May and July reservations in mid-June. All reservations are made through the Apollo Visitor Center at (386)428-3384.
Things to know when planning a visit
How much does it cost to enter Canaveral National Seashore?
Day Pass – $10.00
Check out the other National Park passes that are available
How much does it cost to enter Merritt Island National Wildlife Refuge?
There is a $10.00 daily fee per vehicle for entry into Black Point Wildlife Drive and the boat ramps.
$25 Federal Duck Stamp (valid at all National Wildlife Refuges)
$40 Canaveral National Seashore Annual Pass (Valid only at Canaveral NS and Merritt Island NWR)
The National Parks Interagency Passes are also valid in the National Wildlife Refuge.
What is the physical address for Canaveral National Seashore?
Physical Address
7611 S Atlantic Ave.
New Smyrna Beach, Fl. 32169
What is the Address for the Merritt Island National Wildlife Refuge?
Merritt Island NWR
PO Box 2683
Titusville FL 32781
Phone: 321-861-5601
Email: MerrittIsland@fws.gov
When is the Apollo Beach Visitor Center for Canaveral National Seashore open?
The visitor center is open daily 9am-5pm
When is the Merritt Island Visitor Center open?
The Visitor Information Center is open 8 am to 4 pm daily November 1 through March 31. April 1 through October 31 the Visitor Center is open Monday through Saturday, 9 am to 4 pm. It is closed most federal holidays.
Always bring sunscreen and mosquito spray.
Mosquitoes and flies are much more prevalent during the spring/summer months
Stay on designated trails as there are many unpleasant things that could hide in overgrowths like snakes, alligators, and poison ivy to name a few
Operation of Drones are not allowed in the National Seashore or the wildlife refuge
For more information, check out the book Merritt Island National Wildlife Refuge: A self-guided pictorial sightseeing tour Kindle Edition
Park Sites Near Canaveral National Seashore
Fort Matanzas National Monument
Castillo De San Marcos National Monument
Timucuan Ecological and Historic Preserve
Fort Caroline National Monument
Check out all of the great Florida National Parks and neighboring Georgia National Parks and Alabama National Parks.
Check out all of the US National Seashores that can be visited.
Check out the fun things to do in Palm Beach.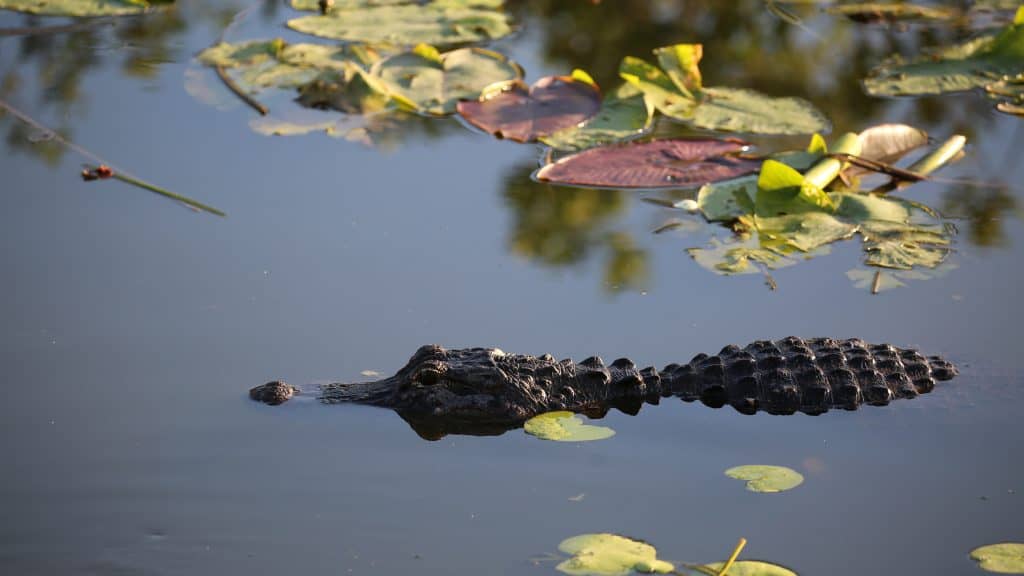 Miami area National Park Sites
You now know what to do, have a few tips and even know surrounding parks. It's time to start planning your trip to Florida so that you can explore Canaveral National Seashore and Merritt Island National Wildlife Refuge.