Biscayne National Park is composed of 95% water, leaving only 5% landmass, which mostly consists of barrier reefs. Needless to say, the best way to explore this gem is by boat and water activities! Here is my list of the top things to do at Biscayne National Park.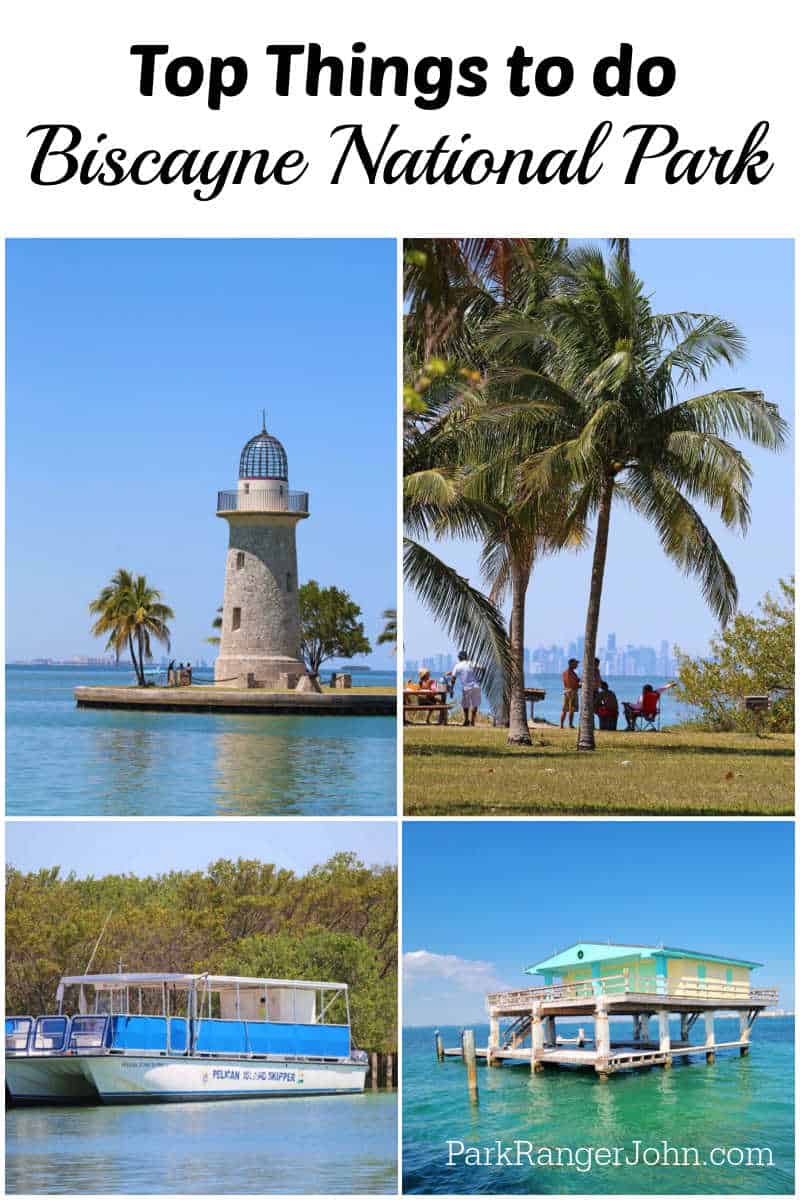 About Biscayne National Park
To best understand Biscayne National Park is to understand why it is a National Park in the first place. Southern Florida was becoming an extremely popular area for both people moving to the area and people seeking vacations in the Florida sun.
In 1950, Miami had 249,276 residents. Today, the Miami metro population 2022 reached 6,215,000!
Several people moved to the area with big dreams that didn't include the preservation of the area and its environment. One of these ideas included a major industrial seaport which would have called for the dredging of a 40-foot deep channel through Biscayne Bay's clear, shallow waters.
This created a massive movement from long-time local residents like Juanita Greene and her inspiring newspaper stories in the Miami Herald and Herbert Hoover Jr. (Hoover Vacuums) who brought legislators down from Washington for dramatic blimp rides over the proposed park for support for its protection.
Longtime Florida Representative Dante Fascell fought for the creation of the Biscayne National Monument. The fight was to help protect terrestrial, marine, and amphibious life in an area of great natural beauty.
This fight proved successful when President Lyndon B. Johnson signed the bill on October 18, 1968.
The park was expanded in 1974 and was designated as a National Park in 1980. Today the park boundaries stretch as far south as Key Largo, extending all the way up the coast just south of Miami, Florida.
Today, NPS Park Rangers and the National Park Service at Biscayne National Park help protect this northern portion of a 150-mile-long chain of coral reefs that extend all the way south through the southern tip of Florida, including the Florida Keys, and into the Caribbean. This coral reef of the Florida Keys is North America's only living coral barrier reef and the third longest coral barrier reef in the world.
Because of these efforts, the American public has one of their most treasured National Parks just an hour's drive south of downtown Miami. The best part is that once you are here, you feel miles away from civilization until you get on the water and can see the impressive Miami skyline in the distance.
There are some truly amazing Miami National Parks to visit.
Things to know before your visit
Entrance fee
$0.00 -There is no entrance fee for Biscayne National Park.
Planning a National Park vacation? America the Beautiful/National Park Pass covers entrance fees for an entire year to all US National Park Sites and over 2,000 Federal Recreation Fee Sites.
The park pass covers everyone in the car for per-vehicle sites and for up to 4 adults for per-person sites.
Buy on REI.com and REI will donate 10% of pass proceeds to the National Forest Foundation, National Park Foundation, and the U.S. Endowment for Forestry & Communities.
Learn more about National Park Passes for parks that have an entrance fee.
Time Zone
EST - Eastern Standard Time
Pets
Pets are allowed within Biscayne NP. Pets must be on a leash no longer than 6 feet long.
On Elliott Key pets on a leash are permitted within developed areas only. Pets may not be left unattended. Pets are not allowed in buildings.
Pets, with the exception of service animals, are not allowed on Boca Chita Key including vessels docked at Boca Chita Key.
Park Hours
Park waters are open 24 hours a day, all year.
Best time to visit Biscayne
The best time to visit Biscayne National Park is in the winter months from November to May. This is commonly known as the dry season with much more favorable weather conditions.
The opposite is the summer months commonly referred to as the wet season. During this time you will find higher temperatures and humidity, storms are much more frequent, and also when biting insects become much more unbearable.
This is also the time you have to consider Hurricane Season which typically runs from June 1 through November 30.
Best Things to do in Biscayne National Park
I have had park visitors tell me that they don't think there s really anything to do during a visit to Biscayne NP! They would go so far as to say it was not worthy to be a National Park. This is where I shake my head in disappointment! I personally LOVE Biscayne and think it's one of my favorites!
The problem is that some people have come to expect that all they have to do is just show up and expect to be entertained.
This is true for some of the most visited parks as there are many programs available to help manage the large crowds but this is impossible at Biscayne because of the fact that it is a water-based park.
If you fail to show up without your own boat or have not done any research and made plans for a boat trip, you may just simply go visit the visitor center and hike the .8-mile Convoy Point Jetty Walk and drive to the Everglades.
What makes me happy is that you are here reading this article and will show up prepared and able to make the most out of your trip to this amazing park!
There is actually quite a lot to do in Biscayne, you just have to give yourself time to do it. The Biscayne National Park's visitor center is a great starting point but getting out on the water and seeing more of the park is truly amazing.
Dante Fascell Visitor Center
The Dante Fascell Visitors Center is located 9 miles East of Homestead Florida on Convoy Point.
The visitor center is very well set up with lots of great information on the park's four ecosystems through interpretative displays and several videos in the auditorium.
I personally enjoyed all the touch displays where people can actually touch things like bones, feathers, sponges, and corals from the area.
There is also a Dante Fascell Visitor Center Gallery, a place contemporary artists have been inspired by the beauty of Biscayne National Park and South Florida show off their work.
The Biscayne National Park Institute is also located in the visitor center and provides several unique experiences for park visitors as they provide several different tours including boat rides to Boca Chita Island, Adams Key, and Elliott Key. They also offer stand-up paddleboarding, snorkeling tours, and even tours for scuba divers. Tickets can be purchased here but I highly recommend going to their website before arriving at the park as the tours often sell out in the busy season.
They also offer several types of tours and some tours are on certain days while other tours may run daily, weekly, or monthly. There are also three different ports in three different locations to take boat tours including the park's visitor center in Homestead, Deering Estate, and Coconut Grove dinner key marina.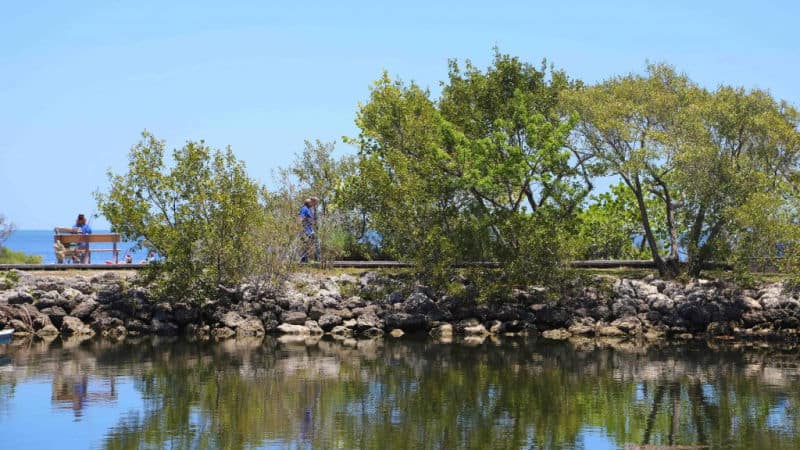 Hike the Convoy Point Jetty Walk
After checking out the Dante Fascell Visitor Center, Make sure to walk the Convoy Point hiking trail. Simply step outside to the compass rose mosaic on the pavement on the first floor of the visitor center. This is the beginning of the Trail. This is a short trail and is only .8 miles out and back trail or .6 miles if you walk straight over to stop 4 by the flagpole.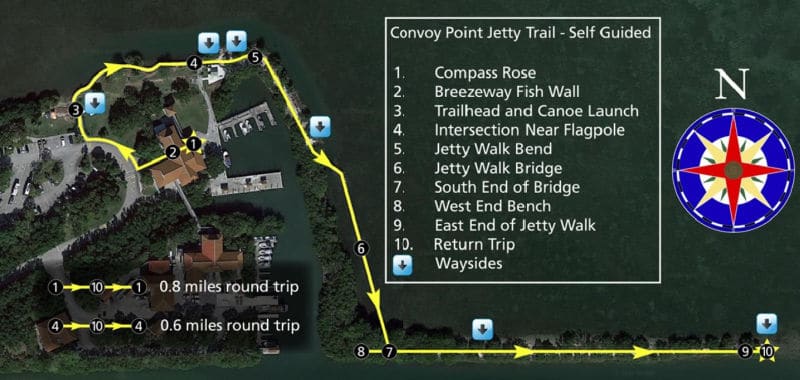 Most visitors can easily enjoy this trail as there are several park benches with fantastic views of the Atlantic Ocean along the way with a gravel and boardwalk surface. This is one of the few activities you can do without getting on the water to really appreciate this park.

Boat Tour to Boca Chita Key
A visit to Biscayne National Park would not be complete without taking a boat tour to Boca Chita Key. Here you will find a beautiful day-use picnic area with sweeping views of Biscayne Bay.
You can also see the historic and iconic lighthouse, take a half-mile hiking trail and even go camping. We even enjoyed watching manatees in the bay!
Click Here for more information on boat tours.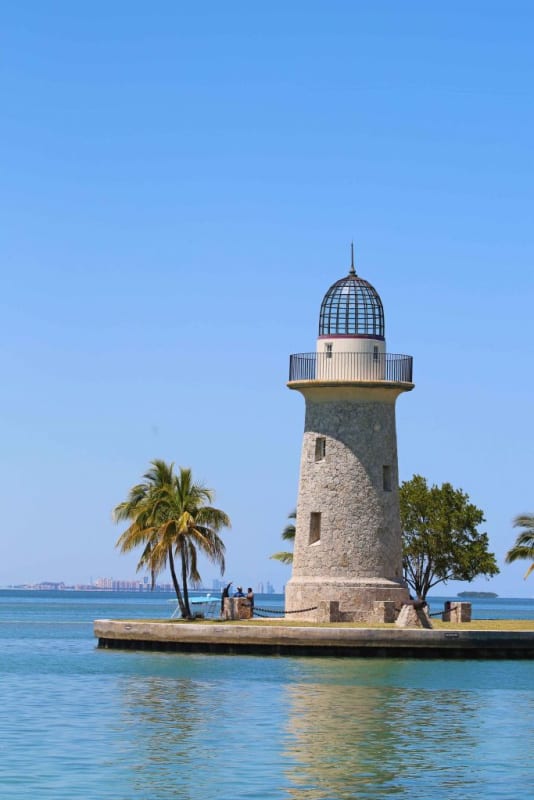 Boca Chita Lighthouse
The very photogenic Boca Chita Lighthouse is definitely the highlight of this island! Make sure to take advantage and go to the top of this 65-foot lighthouse and its observation deck when the lighthouse is open as you will be rewarded with sweeping views of the bay, ocean, and Miami skyline.
The Boca Chita Key Lighthouse was built by Mark Honeywell in the 1930s and was placed on the National Register of Historic Places on August 1, 1997.

Go Fishing
Fishing is a very popular activity at Biscayne National Park. Just remember that a Florida Saltwater Fishing License is required. Please check the fishing rules and regulations for up-to-date information and how to obtain a fishing license.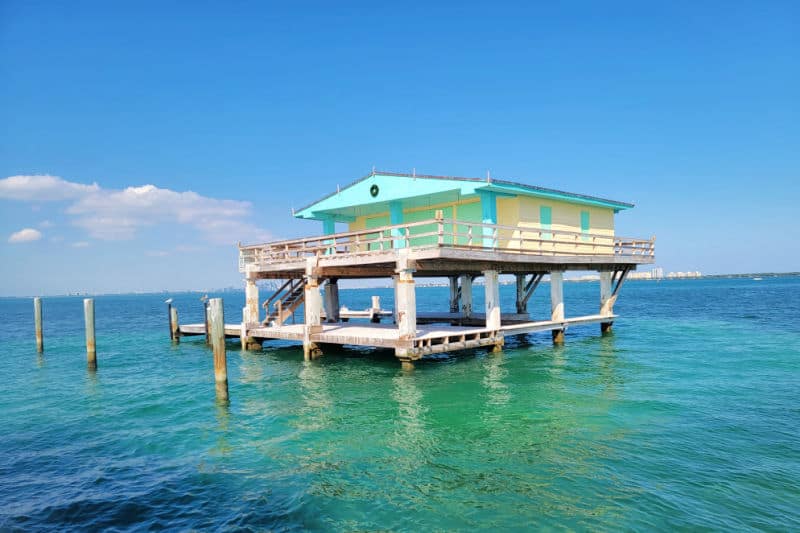 Stiltsville Boat Tour
Most of the Stiltsville Bout Tours leave from Coconut Grove, a place where sailing clubs and marinas dot the waterfront. This upscale Miami neighborhood also known colloquially as The Grove is the oldest continuously inhabited neighborhood of Miami in Miami-Dade County, Florida.
Here you will find a fantastic mixture of shops, boutiques, and several outdoor cafes. This makes for a great day combined with taking a couple of hours to tour Stiltsville by boat. The tour also goes past Bill Baggs Cape Florida State Park and the iconic Cape Florida lighthouse then you focus on the remaining houses in Stiltsville. The boat guides provide lots of fascinating information about the area and everyone had a fantastic time as we even saw tropical fish and dolphins! Did I mention the breathtaking city line from the water? I would take this tour again!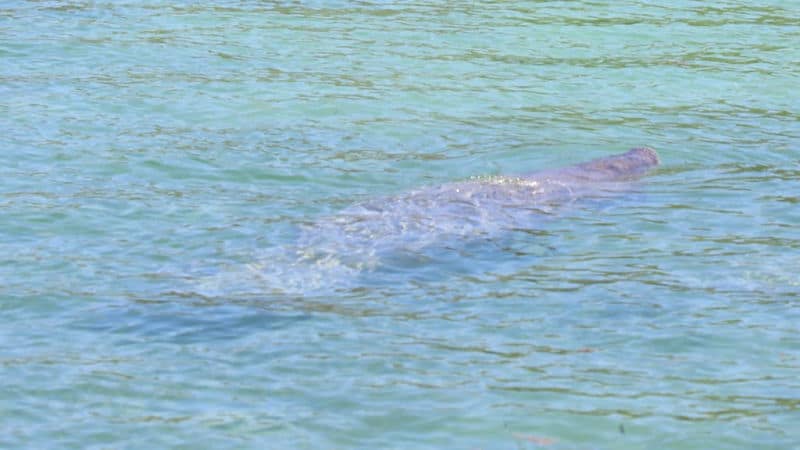 Snorkeling in Biscayne
Biscayne National Park is teeming with marine life! There are nearly 600 species of fish that call Biscayne home along with over 200 species of birds, manatees, sea turtles, dolphins and threatened and endangered species. Whether you like to go diving or snorkeling, this makes Biscayne a special place to see underwater.
Snorkeling from shore
You can snorkel from the shoreline but be prepared for the extremely shallow waters of Biscayne Bay. Then you will have to contend with seagrass and mud bottom making visibility poor.
The good news is that this area is teeming with sea life however it is small and takes patience to enjoy.
You can borrow a dive flag from the park visitor center if you choose to snorkel from shore.
Snorkeling Boat Trips
The Biscayne National Park Institute has half-day and full-day trips on powerboats that go to the reef that is approximately ten miles offshore, wrecks, or Biscayne Bay, based on the weather.
Full-day sailboat trips stay in the bay and can snorkel in the fringes of the mangroves oftentimes seeing dolphins, rays, sea turtles, and tropical fish.
Click here for boat tours that provide snorkeling opportunities.
Canoeing and Kayaking
You can easily put your kayak in the water when you arrive at the Dante Fascell Visitor Center, otherwise, you can meet with the park's concession who will be happy to rent you a Kayak. The Canoe/Kayak launch is right next to the parking lot when you park at the visitor center.
There is no charge to launch a canoe/kayak but make sure to check in with the visitor center and obtain a free permit for your vehicle if you plan on kayaking out and staying overnight at one of the park's campgrounds.
For me personally, Canoeing/ kayaking makes the ideal way to explore the mangrove forests and mangrove-fringed shorelines, and shallow bay waters of the park.
Click Here to see the park's paddling trail guides including Jones Lagoon and Hurricane Creek.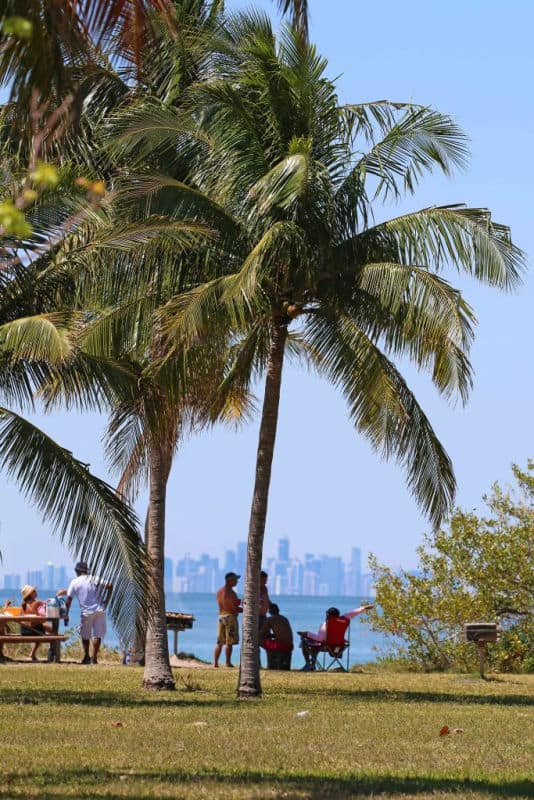 Biscayne National Park Camping
There are two campgrounds in Biscayne National Park; Boca Chita Key and Elliott Key.
Both campgrounds as remote camping as there are no services available once you are there.
Both campgrounds require a boat to get there and all sites have picnic tables, grills, and restrooms.
Camping is on a first-come, first-served basis. The campsite is $25 a night or $35/Night for docking and camping.
Click Here to book transportation to Elliott Key.
Boca Chita Key Campground is on the park's most popular island. The campground provides breathtaking waterfront views, a nice grass lawn in the camping area, picnic tables, and grills. Toilets are available, but there are no showers, sinks, or drinking water.
Elliott Key Campground is on the park's largest island. The campground has restrooms, sinks, cold water showers, picnic tables, and grills. Drinking water is available on Elliott Key but it is highly recommended to bring your own water as the system does go down on occasion.
Biscayne National Park Lodging
There are no National Park Lodges in Biscayne National Park.
TownePlace Suites by Marriott Miami Homestead - A free breakfast buffet, dry cleaning/laundry services, and a gym are just a few of the amenities provided at TownePlace Suites by Marriott Miami Homestead. Free in-room Wi-Fi and a business center are available to all guests.
Ritz-Carlton Key Biscayne - Take advantage of a terrace, shopping on-site, and a garden at The Ritz-Carlton Key Biscayne, Miami. With a beachfront location, beach cabanas, and sun loungers, this resort is the perfect place to soak up some sun. Free Wi-Fi in public areas is available to all guests, along with dry cleaning/laundry services and a bar.
Courtyard by Marriott Miami Homestead - At Courtyard by Marriott Miami Homestead, you can look forward to a grocery/convenience store, a coffee shop/café, and a library. The onsite restaurant, The Bistro, features light fare. In addition to dry cleaning/laundry services and a bar, guests can connect to free in-room Wi-Fi.
Quality Inn Miami South - free to-go breakfast, a rooftop terrace, and a coffee shop/café. Be sure to enjoy a meal at Dapple Bar and Kitchen, the onsite restaurant. In addition to a garden and dry cleaning/laundry services, guests can connect to free in-room Wi-Fi.
La Quinta Inn & Suites by Wyndham Miami Cutler Bay - free continental breakfast and laundry facilities. Guests can connect to free in-room Wi-Fi.
There are several hotels available in the town of Homestead, Florida just 10 miles away. Click on the map below to see additional lodging and vacation rental options.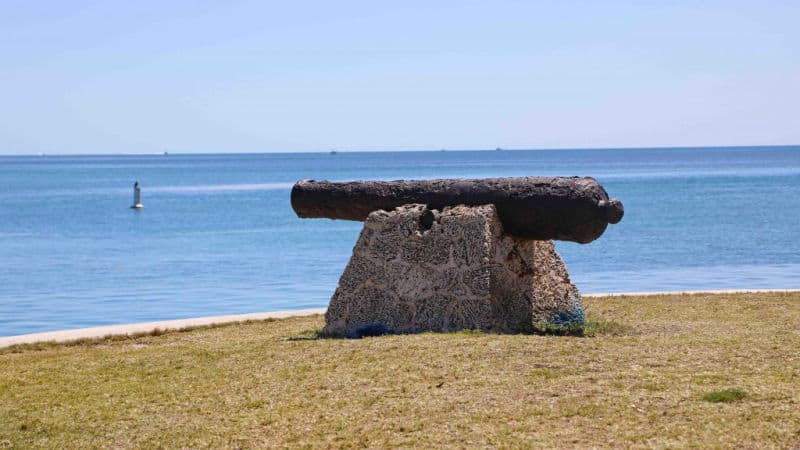 More information about Biscayne National Park
I hope this gets you excited about visiting Biscayne National Park. This is one of our favorite free things to do in Miami!
Biscayne National Park - Our epic guide includes everything you need to know to visit the best places in the park.
Stiltsville Boat Tour - This guided tour is a great way to experience the historic Stiltsville Houses and enjoy a unique experience in Biscayne NP.
Nearby Florida State Parks
Bahia Honda State Park - This Florida State Park offers glass-bottom boat tours which is a great way to see tropical fish without snorkeling.
John Pennekamp Coral Reef State Park
Long Key State Park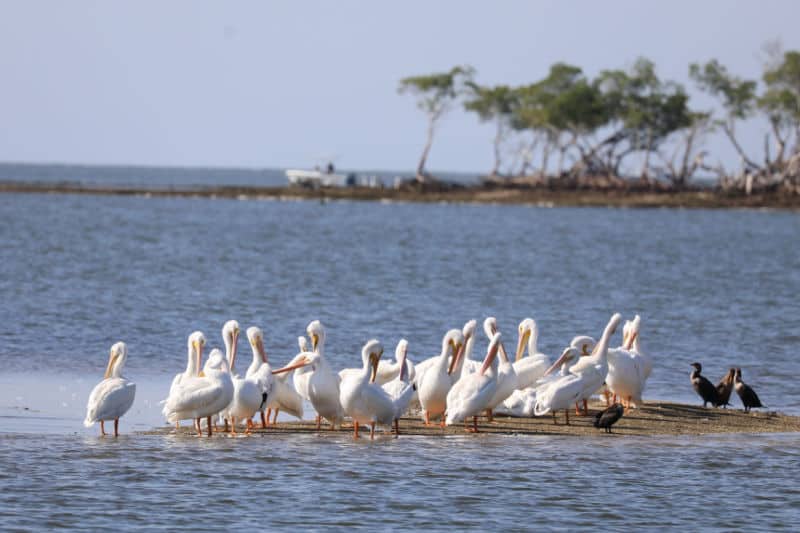 Additional Florida National Parks Articles
Things to do in Everglades National Park
Everglades National Park Wildlife - Learn more about the great wildlife you can see in the park.
Everglades Boat Tours are available in both Flamingo and the Gulf Coast Visitor Center.
Anhinga Trail- Everglades National Park
The Everglades is one of the Most Visited National Parks in the United States.
Things to do in Dry Tortugas National Park.
Timucuan Ecological and Historical Preserve
Castillo De San Marcos National Monument
Fort Matanzas National Monument
Check out all of the National Parks in Florida along with neighboring National Parks in Alabama and Georgia National Parks