DeSoto National Memorial is located in Bradenton Florida, just south of Tampa. This park tells the story of Conquistador Hernando de Soto and his quest for gold and riches.

Desoto National Memorial
The park is the location where Desoto made landfall with his army of soldiers & mercenaries in May of 1539 and was met with resistance by the native people.
DeSoto's quest for fame and fortune eventually cost him everything including his life four years into the voyage. Let's explore things to do at DeSoto National Memorial.
Annual DeSoto Landing at DeSoto National Memorial
April 14, 2018, marks the 79th annual DeSoto Landing Event at DeSoto National Memorial.
This event recreates the landing of Hernando De Soto at this location in May of 1539 claiming La Florida for the Crown of Spain.
Staff from neighboring parks come to help with this once a year event providing a magical experience for all park visitors getting to experience this recreation.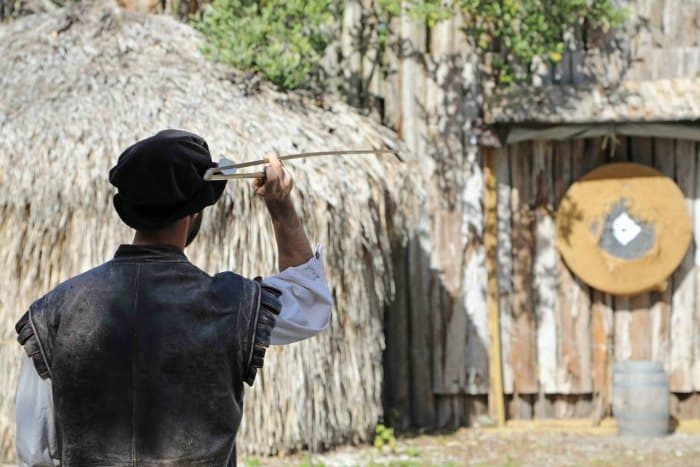 Living History at Camp Uzita
It is here that National Park Interpretative Rangers provide several programs including the extremely popular Historic Weapons Demonstrations.
Here you will get the chance to see weapons used during the time when DeSoto and his army landed in 1539.
Interpretative Rangers describe how they were used and even demonstrate a few of them including black powder rifles and the Atlatl, an extremely powerful tool used by Native Americans to hunt.
The summer brings much more humid temperatures and the interpretative programs turn to the water with Ranger Led Kayak tours.
Reservations start April 1 for the Kayak Tours that are scheduled at 9:30 am on Fridays-Sundays in May through October (Check with the park for exact dates). The kayak tours and all equipment rentals are free. RSVP is mandatory for space is limited please call 941-792-0458.
Park Ranger John Pro Tip: Did you know that Desoto National Memorial has a Junior Ranger Summer Camp? How awesome is that!
Registration is free and is a great opportunity for kids to get to experience our National Parks!
Make sure to check in with the DeSoto National Parks website for more information and registration details.

Visit the park's visitor center
The National Park Service always impresses me with the quality information that is provided at the visitor center!
Make sure to stop in and watch the short film that preserves the controversial story about the 1539 Hernando De Soto landing just South of the Tampa Bay area.
It was the beginning of a four-year thousand-mile odyssey with DeSoto and his Army in search of gold and riches. After watching the video make sure to get your U.S. National Park Passport Book stamped.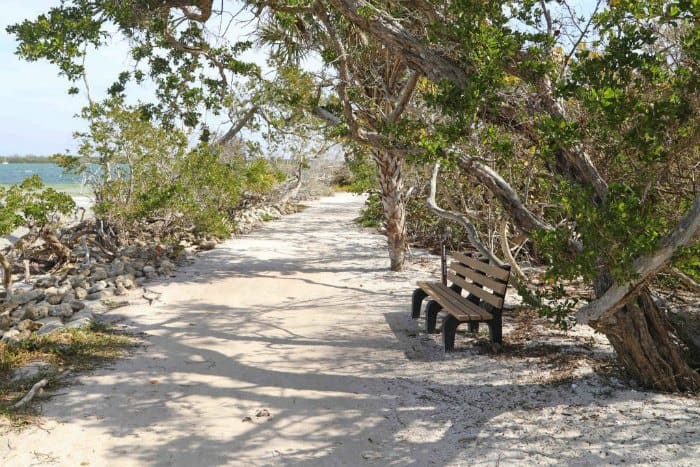 Hike the Memorial Trail
Make sure to plan enough time to take a leisurely stroll along the 1 mile Memorial Trail.
You get outstanding views of the water, walk along the beach, see the Tabby House Ruin, Holy Eucharist Monument, and Memorial Cross.
I ran into several locals and definitely got the feeling this was a park that the locals love and take ownership in.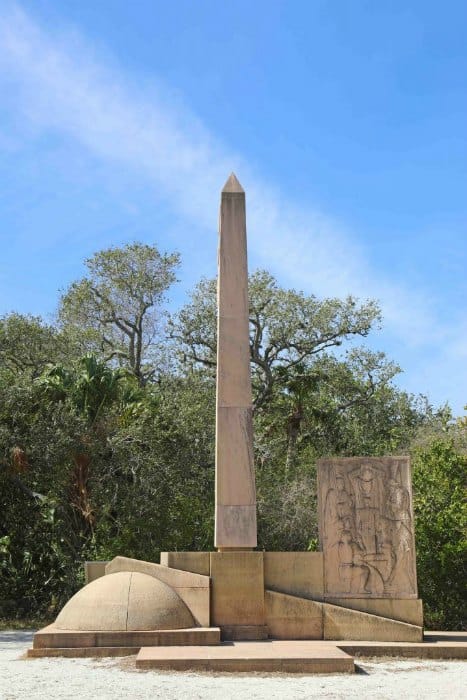 DeSoto National Memorial Travel Tips
How much does it cost to enter DeSoto National Memorial?
DeSoto National Memorial does not have an entrance fee and is free to visit
Make sure to check out my article on Types of US National Parks Pass if you want more information on park fees.
What is the physical address for DeSoto National Memorial?
8300 De Soto Memorial Hwy
Bradenton, FL 34209
(941) 792-0458
When is the Visitor Center for DeSoto National Memorial open?
The visitor center is open daily 9 am-5 pm
Park grounds are open dawn to dusk, but the parking lot gates close at 5:00 p.m.
Vehicles left in the parking lot after 5:00 p.m. will remain there overnight and may be ticketed
There is no overnight camping in the park
De Soto National Memorial is closed on New Years Day, Thanksgiving, and Christmas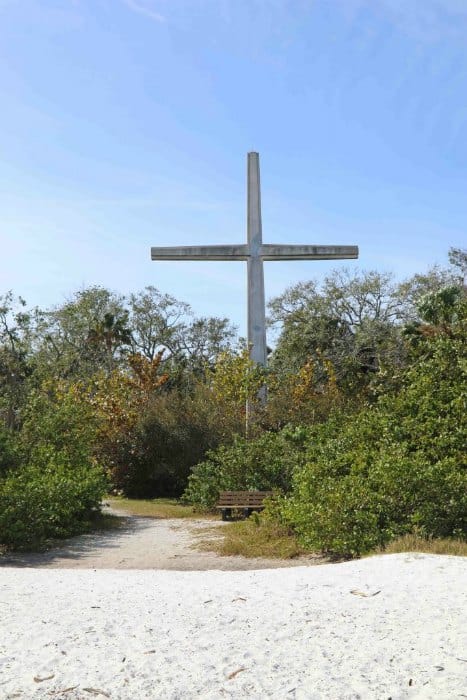 Tips and rules for visiting DeSoto National Memorial
Always bring sunscreen and mosquito spray.
Mosquitoes and flies are much more prevalent during the spring/summer months
Stay on designated trails as there are many unpleasant things that could hide in overgrowths like snakes, alligators, and poison ivy to name a few
Operation of Drones are not allowed
Pets are welcome at DeSoto National Memorial but must be maintained on a six-foot fixed leash.
Make sure to download the Junior Ranger Booklet so you can complete the activities and become a Junior Ranger!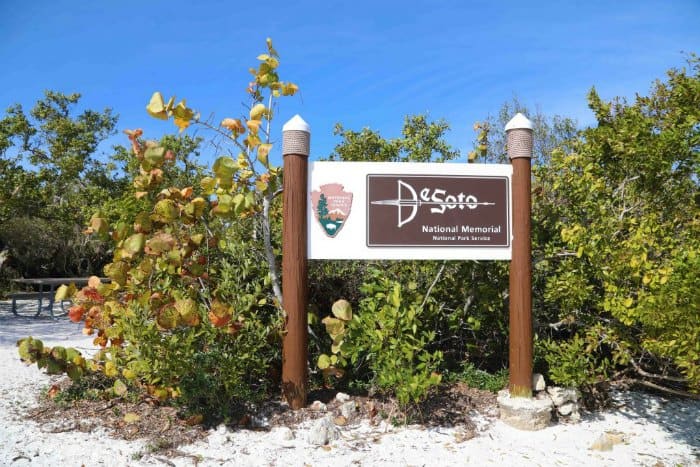 National Park Sites Near DeSoto National Memorial
Check out all of the National Parks in Florida along with neighboring Georgia National Parks and Alabama National Parks.
Additional fun areas to check out:
J.N. Ding Darling National Wildlife Refuge (Sanibel Island)
Fun family things to do in Clearwater Florida
Check out all 30 US National Memorials overseen by the National Park Service.
Check out these great Florida Road Trip ideas!