Complete Guide to De Soto National Memorial in Florida, including history, things to do, hours, directions, lodging, and so much more.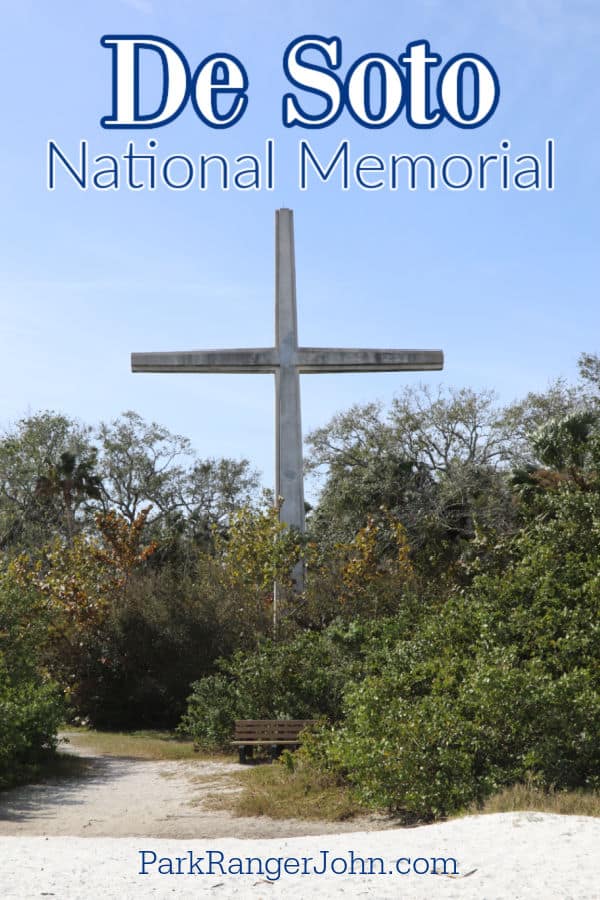 De Soto National Memorial
De Soto National Memorial is located in Bradenton, Florida, just south of Tampa. This park tells the story of Conquistador Hernando de Soto and his quest for gold and riches.
About De Soto National Memorial
The park is the location where De Soto made landfall with his army of soldiers & mercenaries in May of 1539 and was met with resistance by the native people.
De Soto's quest for fame and fortune eventually cost him everything, including his life, four years into the voyage. Let's explore things to do at De Soto National Memorial.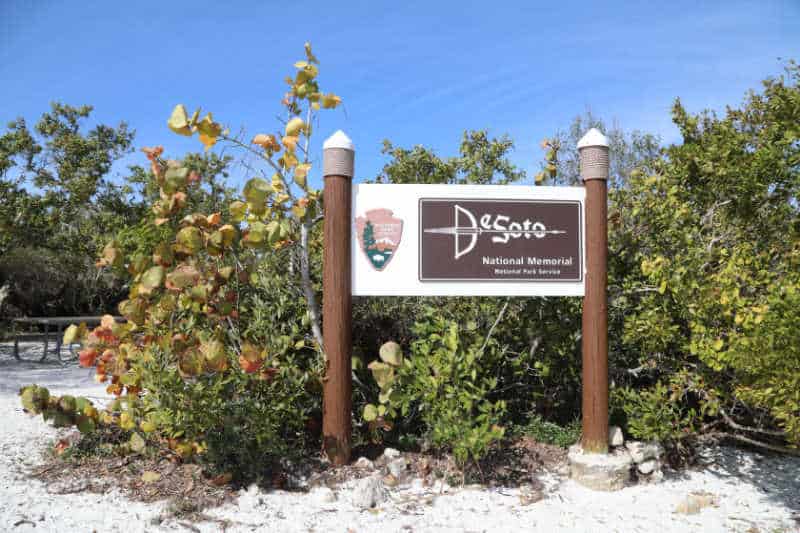 Is De Soto National Memorial worth visiting?
It is definitely worth visiting De Soto National Memorial. For one thing, it's a great way to learn about the early European exploration of the North American continent.
Visiting De Soto National Memorial gives visitors an opportunity to gain a better understanding of the rich cultural and historical significance of the area.
History of De Soto National Memorial
The De Soto National Memorial commemorates one of the first explorations by Europeans of the Southern United States in 1539. The exploration of the New World was a Spanish expedition led by Hernando de Soto, the National Memorials' namesake.
In May 1539, Hernando de Soto and 600 soldiers across nine ships landed on the shores of Tampa Bay, Florida. The landing of the Spaniards marked the first organized expedition to the New World for Europeans.
Previously, there had been two Spanish expeditions of the New World that landed in Florida. One in 1513 and another in 1527. Neither expedition was successful. The exploration headed by Hernando de Soto lasted for four years and did not yield the riches the Spanish king had hoped.
Who was Hernando de Soto?
Hernando de Soto was the second-born son of a wealthy Spanish family. Because De Soto was the second son, he would not inert his father's wealth. At 14 years old, De Soto journeyed to Central America to seek his fortune. De Soto served the first governor of Panama, Pedrarias Davila.
Working for the governor as a soldier, De Soto became a keen explorer and conqueror. De Soto explored Honduras and Costa Rica. In 1524 he conquered Nicaragua. De Soto became mayor of Leon. After his success in Nicaragua, De Soto joined a conquistador called Francisco Pizarro, intending to conquer the Inca nation in Peru.
Despite playing a pivotal role in the conquest of the Inca and being the first European to enter the Incan city of Cuzco, De Soto did not receive the governorship of the Incan city. His conquest of Peru had made him an extraordinarily wealthy man. He took his wealth and returned to Spain in 1536.
While in Spain, De Soto gained the favor of the Spanish king, Charles V. Despite living a life of luxury in Spain, De Soto still wanted to be a governor like his mentor. King Charles V permitted De Soto to conquer the New World, starting with La Florida.
Hernando de Soto's Expedition to the New World
De Soto was sent by King Charles V to conquer, plunder and populate the southern region of the New World. De Soto and 600 men set sail from Cuba in May 1536. De Soto had nine ships in his expedition party, 200 horses, a herd of pigs, and many more supplies.
De Soto and his men landed in the Tampa Bay area. For the first few months of the expedition, De Soto explored the area around Tampa Bay. The Spaniards expanded their exploration of the region and journeyed into other chiefdoms. De Soto and his men traveled into the center of the Apalachee Chiefdom in modern-day Tallahassee.
The Spaniards roamed the area, traveling from village to village. The soldiers would camp outside of the villages, where they would demand food from the local people. Food was not all the Europeans demanded. They demanded gold and slaves. De Soto took local men, women, and children captive. These captives traveled with the soldiers, chained and collard.
De Soto and his men quickly earned a reputation among the Native tribes of the region as brutal conquerors. De Soto, along with an estimated 100 captives traveled from the Tampa Bay area north to Georgia.
The Spanish moved into Georgia and then through South Carolina, North Carolina, Tennessee, and Alabama. The army encountered resistance from a chief named Tuskaloosa. Tuskaloosa's warriors fought the Spanish soldiers in a fierce battle. His warriors killed over 200 Spaniards but lost between 2,000 and 3,000 men themselves.
The expedition continued and spent the winter of 1540 to 1541 in the territory of Chickasaw. The Chickasaw did not welcome the arrival of the European soldiers and engaged them in guerrilla warfare throughout the winter.
The End of the Expedition
After leaving the lands of the Chickasaw, De Soto and his soldiers crossed the Mississippi River and made their way into Arkansas. When the Europeans entered the Great Plains they were greeted by the Casqui. The Casqui welcomed De Soto, and the Europeans even helped the Casqui in a battle against a rival tribe for the promise of gold.
The Europeans reached the confluence of the Mississippi and Arkansas Rivers in 1543. The territory was known as the chiefdom of Anilco. Frustrated by the lack of gold and the terrible conditions his army had suffered, De Soto ordered the slaughter of a local village.
Before the attack, De Soto fell ill and died a few days later. He was given a water burial in the Mississippi River. By the time De Soto died, the Europeans had traveled over 4,000 miles across the southern United States. After the death of De Soto, the expedition ended.
Much of what we know about the Native population of the southern United States in the 1500s is thanks to De Sotos' expedition. The De Soto National Memorial interprets the history of the conquistador's travel through the region.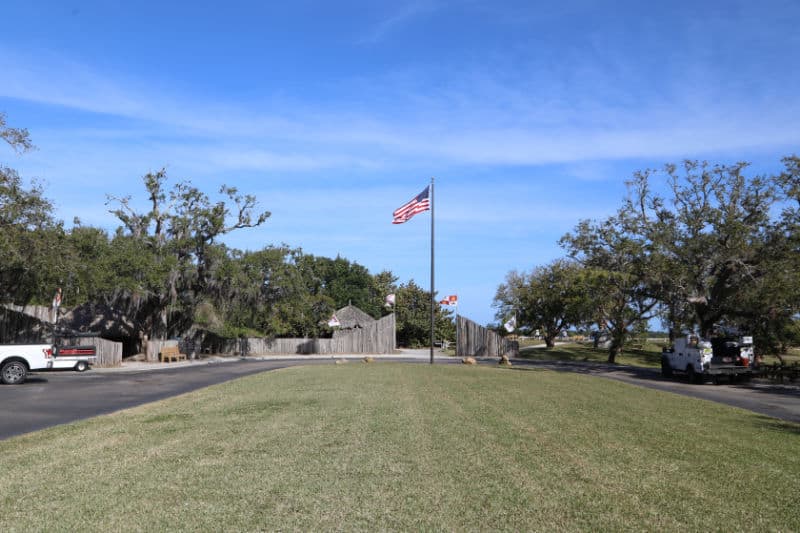 Things to know before your visit to De Soto National Memorial
Entrance fee
$0.00 - The Park and all areas, programs, and events are free of charge.
Planning a National Park vacation? America the Beautiful/National Park Pass covers entrance fees for an entire year to all US National Park Sites and over 2,000 Federal Recreation Fee Sites.
The park pass covers everyone in the car for per vehicle sites and for up to 4 adults for per-person sites.
Buy on REI.com and REI will donate 10% of pass proceeds to the National Forest Foundation, National Park Foundation and the U.S. Endowment for Forestry & Communities.
Learn more about National Park Passes for parks that have an entrance fee.
National Park Free Entrance Days -Mark your calendars with the five free entrance days the National Park Service offers annually.
Time Zone
Eastern Time Zone
Pets
De Soto National Memorial is pet friendly. However, all pets must be maintained on a leash at all times and remember to dispose pet waste properly.
Cell Service
You may experience patchy cellular reception depending on your service provider.
Park Hours
The park is open from 9 AM to 5 PM.
Park grounds are closed from sunset to sunrise.
Wi-Fi
There is no public Wi-Fi available.
Insect Repellent
Insect repellent is always a great idea when outdoors, especially if you are around any body of water.
We use Permethrin Spray on our clothes before our park trips.
Water Bottle
Make sure to bring your own water bottle and plenty of water with you. Plastic water bottles are not sold in the park.
Parking
The parking lot is open daily from 8:30 a.m. to 5:00 p.m.
Food/Restaurants
There are no restaurants within the park.
Gas
There are no gas stations within the park.
Drones
Drones are not permitted within National Park Sites.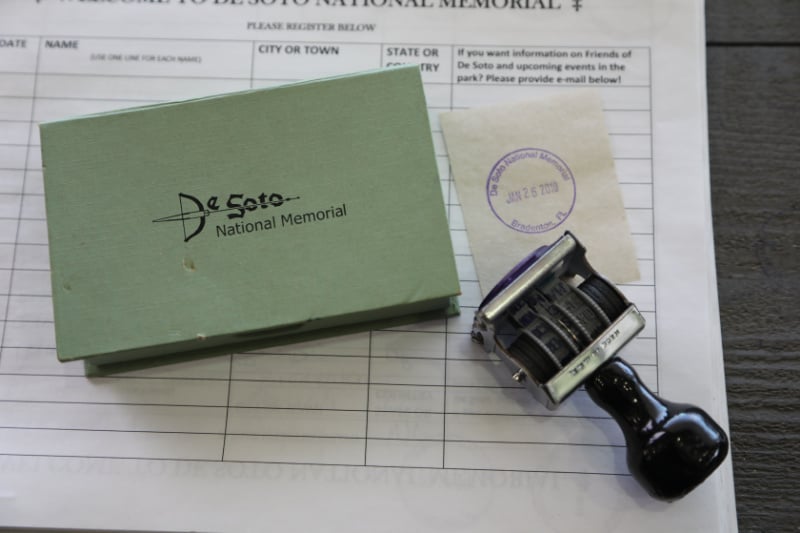 National Park Passport Stamps
National Park Passport stamps can be found in the visitor center.
Make sure to bring your National Park Passport Book with you or we like to pack these circle stickers so we don't have to bring our entire book with us.
De Soto National Memorial is part of the 2013 Passport Stamp Set
Electric Vehicle Charging
There is no electric vehicle charging stations at De Soto National Memorial, but there are some in West Bradenton, Florida.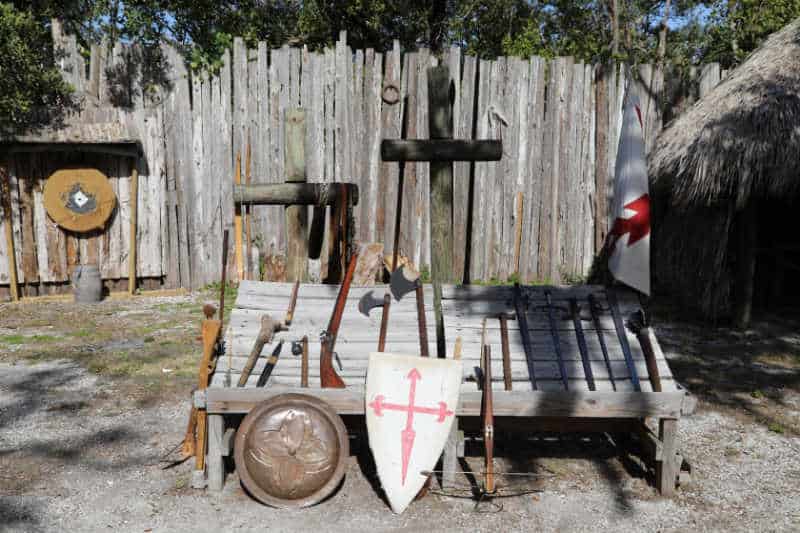 Details about De Soto National Memorial
Size - 26.84 acres
Check out how the park compares to other National Parks by Size.
Date Established
Established on March 11, 1948
Visitation
In 2021, De Soto NM had 222,390 park visitors.
In 2020, De Soto NM had 196,114 park visitors.
In 2019, De Soto NM had 187,880 park visitors.
Learn more about the most visited and least visited National Parks in the US
National Park Address
8300 De Soto Memorial Hwy
Bradenton, FL 34209
(941) 792-0458
De Soto National Park Map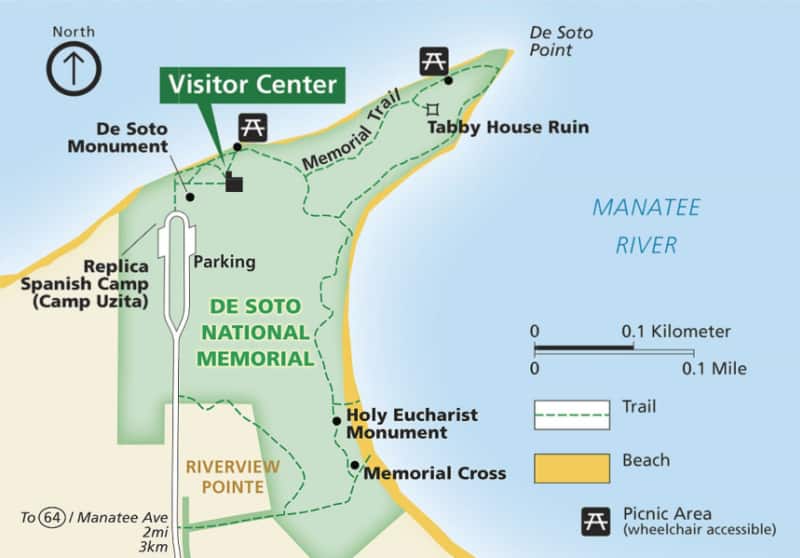 Where is Desoto National Memorial ?
De Soto National Memorial can be found in Manatee County, 5 miles west of Bradenton.
If you are driving across Florida don't miss these epic things to do in Central Florida along the way.
Estimated distance from major cities nearby
Tampa, FL - 51 miles
Fort Myers, FL - 94 miles
Mount Dora, FL - 140 miles
Miami, FL - 248 miles
Orlando, FL - 122 miles
Jacksonville, FL - 242 miles
Montgomery, AL - 526 miles
Atlanta, GA - 550 miles
Estimated Distance from nearby National Park
Biscayne National Park - 269 miles
Everglades National Park - 175 miles
Dry Tortugas National Park - 394 miles
Where is the National Park Visitor Center?
The National Park Visitor Center is located at 75th St NW, Bradenton, FL 34209, United States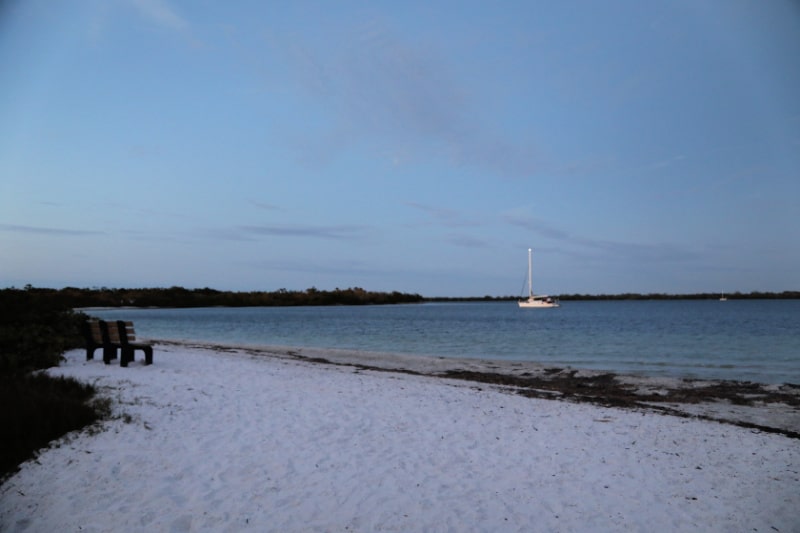 Getting to Desoto National Memorial
Closest Airports
Sarasota-Bradenton Airport (20 miles)
Tampa International Airport (50 miles)
International Airports
St. Pete–Clearwater International Airport (41.5 miles)
Leesburg International Airport (130 miles)
Ocala International Airport (141 miles)
Regional Airports
Brooksville-Tampa Bay Regional Airport (90 miles)
Winter Haven Regional Airport & FBO (90 miles)
Immokalee Regional Airport (130 miles)
Gainesville Regional Airport (180 miles)
Directions
If traveling by car:
From I-75 Take exit 220 SR 64/Manatee Ave, Gulf Beaches exit. Travel west on SR 64 for approximately 12 miles to 75th St. W. Turn right onto 75th St. W. travel north approximately 2 miles to the northern terminus 75th St. W. turns into De Soto Memorial Hwy and dead ends into the park.
From I-275 exit 5, follow US-19 into Bradenton. Turn west onto State Road 64, and proceed approximately five miles to 75th Street West. Turn right (north) onto 75th Street West, and proceed two and one half mile to the park entrance and the terminus of 75th Street/ De Soto Memorial Highway.
From Cortez Ave travel west to 75th St. W. turn right. Travel north on 75th St. W. approximately 4 miles to northern terminus. 75th St. W. turns into De Soto Memorial Hwy and will dead end into the park entrance.
If traveling by public transportation:
Manatee County Area Transit (MCAT) serves the area, however, no bus routes currently stop at the Memorial.
If traveling by boat:
Boaters may access the park via the Manatee River. A small cove east (up river) of De Soto Point offers a temporary anchorage sheltered from south winds.
Small craft may be beached at the cove, but boaters may not tie to protected vegetation including mangroves nor to park equipment including signs and benches.
De Soto National Memorial does not have a boat ramp.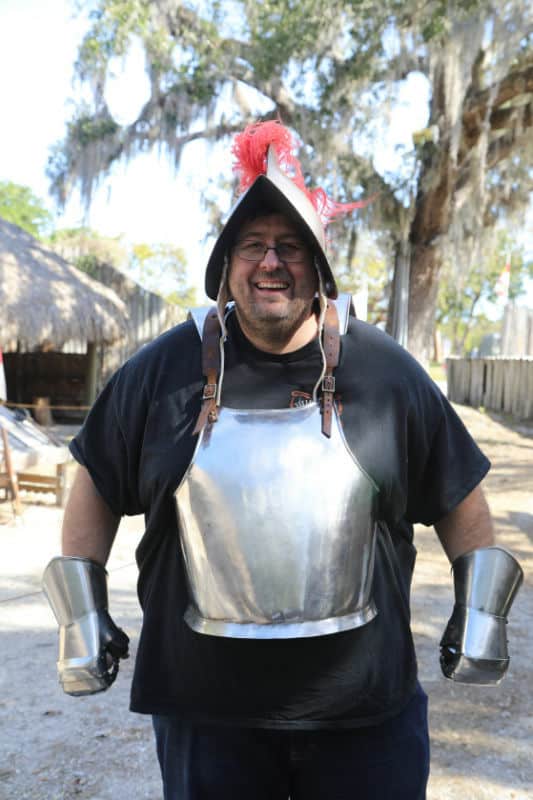 Best time to visit De Soto National Memorial
The best time to visit De Soto National Memorial is from February to early May and from late October to early December.
During these period, the weather is warm and mild, making it an ideal season for outdoor activities like hiking, fishing, canoeing, and bird watching.
Weather and Seasons
The hot season is from May 17 to October 7, with an average daily high temperature above 86 degrees.
The cool season is from December 9 to March 1, with an average daily high temperature below 74 degrees.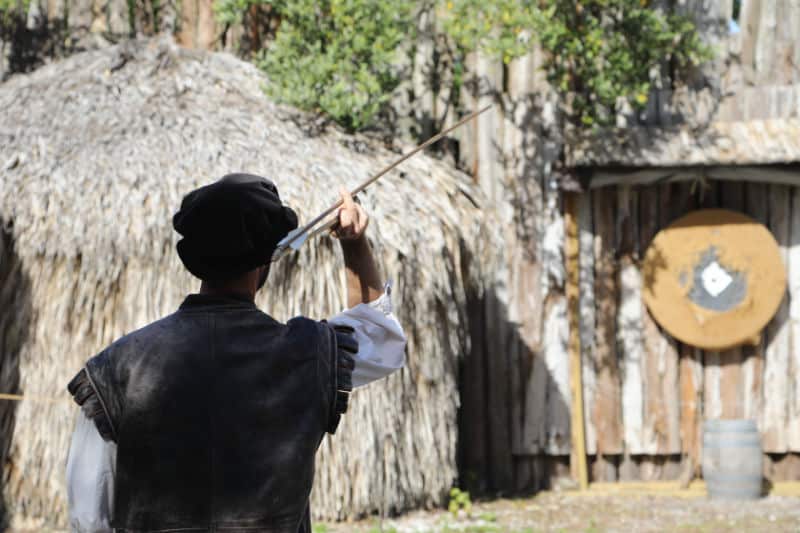 Best Things to do in De
Soto

National Memorial
Visit the park's visitor center
The National Park Service always impresses me with the quality information that is provided at the visitor center!
Make sure to stop in and watch the short film that preserves the controversial story about the 1539 Hernando De Soto landing just South of the Tampa Bay area.
It was the beginning of a four-year thousand-mile odyssey with DeSoto and his Army in search of gold and riches. After watching the video make sure to get your U.S. National Park Passport Book stamped.
Annual De Soto Landing at De Soto National Memorial
April 14, 2018, marks the 79th annual De Soto Landing Event at De Soto National Memorial.
This event recreates the landing of Hernando De Soto at this location in May of 1539 claiming La Florida for the Crown of Spain.
Staff from neighboring parks come to help with this once a year event providing a magical experience for all park visitors getting to experience this recreation.
The Junior Ranger program can be picked up at the visitor center. This is a great way for visitors of all ages to learn more about the park.
Park Ranger John Pro Tip: Did you know that De Soto National Memorial has a Junior Ranger Summer Camp? How awesome is that!
Registration is free and is a great opportunity for kids to get to experience our National Parks!
Make sure to check in with the De Soto National Parks website for more information and registration details.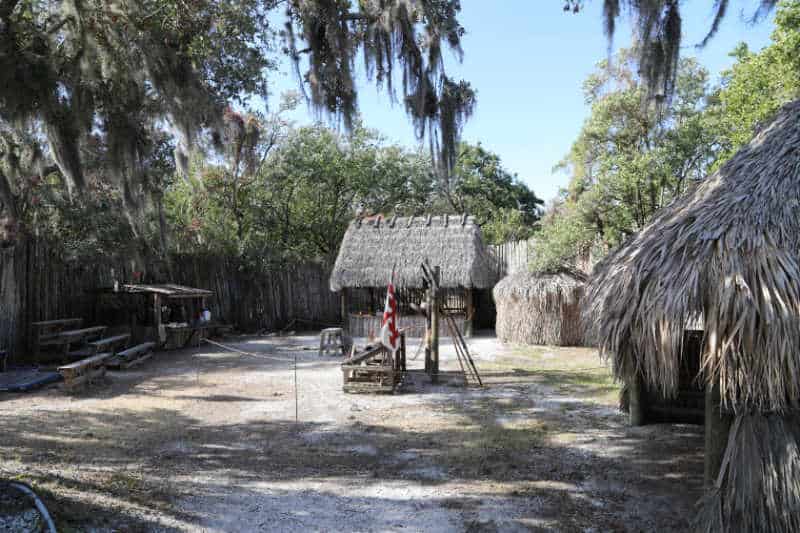 Living History at Camp Uzita
It is here that National Park Interpretative Rangers provide several programs including the extremely popular Historic Weapons Demonstrations.
Here you will get the chance to see weapons used during the time when De Soto and his army landed in 1539.
Interpretative Rangers describe how they were used and even demonstrate a few of them including black powder rifles and the Atlatl, an extremely powerful tool used by Native Americans to hunt.
Some signs show the camp named Camp Ucita other documents say Camp Uzita.
The Living History Camp is open January through April.
Ranger Led Kayak Tours
The summer brings much more humid temperatures and the interpretative programs turn to the water with Ranger Led Kayak tours.
Tours operate during the summer from June to October. All equipment including Tandem (2 person) Kayaks, Paddles, Personal Floatation Devices (PFD vests) are provided by the park for participant use.
Tours last on average 90 minutes.
Kayak tours are offered for groups up to 10 people. Tour check-in is between 9:00-9:15am at the Visitor Center.
Children must weigh at least 50lbs and be at least 7 years old. Children under 15 years of age must be accompanied by an adult. Maximum weight load for the tandem kayak is 420 lbs.
Reservations are on a first-come basis and are booked through Recreation.Gov.
Bird Watching
The park is a great place to enjoy epic bird watching. The spring and fall migrations bring new and rare birds to the park.
The visitor center can let you know which rare and new birds have been seen recently.
Fishing
Fishing with a rod and reel is allowed in the park but you have to have a valid Florida driver license and valid Florida Fishing License.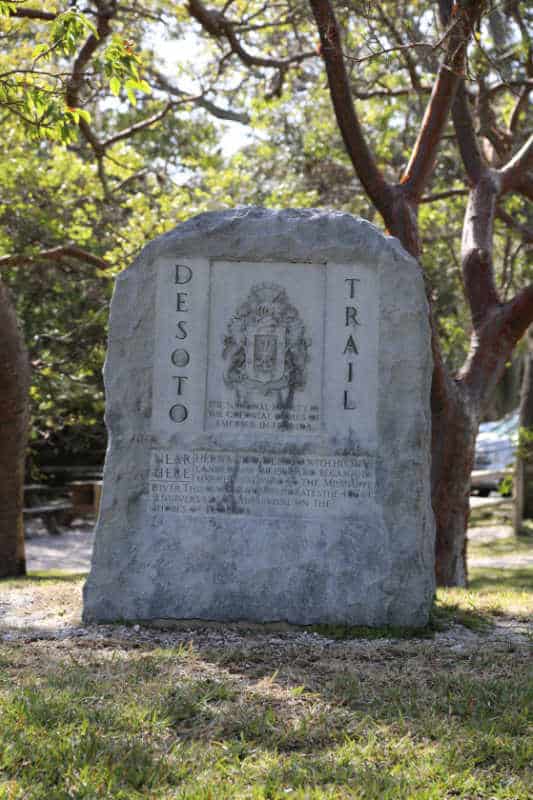 Hiking in De Soto National Memorial
Always carry the 10 essentials for outdoor survival when exploring.
Stay on designated trails as there are many unpleasant things that could hide in overgrowths like snakes, alligators, and poison ivy to name a few.
Memorial Trail/Nature Trail
Make sure to plan enough time to take a leisurely stroll along the 1 mile Memorial Trail.
You get outstanding views of the water, walk along the beach, see the Tabby House Ruin, Holy Eucharist Monument, and Memorial Cross.
I ran into several locals and definitely got the feeling this was a park that the locals love and take ownership in.
The park offers 45 minute guided Ranger walks depending on the weather and staffing. Check with the visitor center for times.
How to beat the crowds in Desoto National Memorial ?
We did not experience any big crowds while visiting the park. There may be large crowds for special events.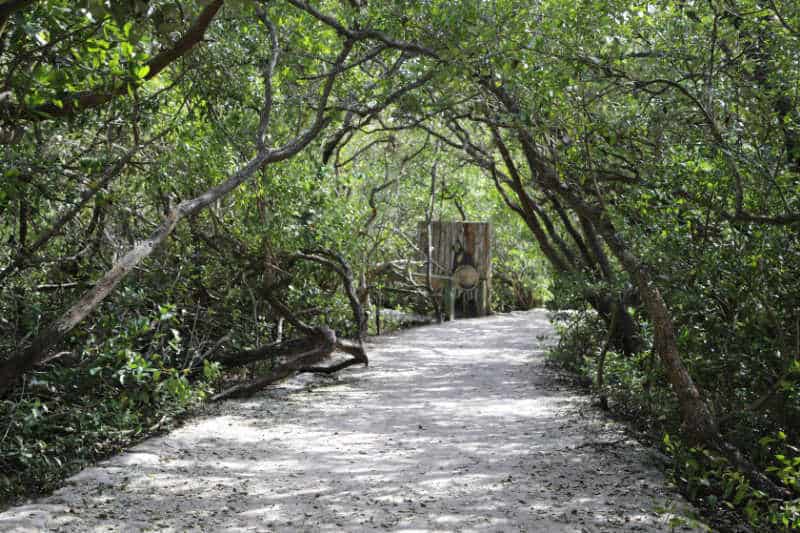 Where to stay when visiting Desoto National Memorial
There are no National Park Lodges within the park.
Nearby lodging includes:
Waterline Marina Resort & Beach Club - 3.5-star hotel near Holmes Beach. You can look forward to a marina, a terrace, and a firepit at Waterline Marina Resort & Beach Club, Autograph Collection. The onsite restaurant, The Chateau Anna Maria, features American cuisine. Enjoy the 24-hour gym, as well as activities like kayaking. In addition to dry cleaning/laundry services and a bar, guests can connect to free in-room Wi-Fi.
TownePlace Suites - Near IMG Academy. Consider a stay at TownePlace Suites by Marriott Sarasota Bradenton West and take advantage of free full breakfast, a terrace, and dry cleaning/laundry services. Free Wi-Fi in public areas is available to all guests, along with a 24-hour gym and a 24-hour business center.
SpringHill Suites - 3-star hotel close to The Bishop Museum of Science and Nature. You can look forward to free breakfast, a terrace, and dry cleaning/laundry services at SpringHill Suites by Marriott Bradenton Downtown/Riverfront. Be sure to enjoy a meal at Oak & Stone, the onsite restaurant. In addition to a bar and a gym, guests can connect to free in-room Wi-Fi.
Hampton Inn & Suites - Hotel in the city center. At Hampton Inn & Suites Bradenton Downtown Historic District, you can look forward to free continental breakfast, a terrace, and dry cleaning/laundry services. Free in-room Wi-Fi is available to all guests, along with a gym and a business center.
Compass Hotel - 4-star hotel close to Anna Maria Sound. Take advantage of a free breakfast buffet, dry cleaning/laundry services, and 2 bars at Compass Hotel by Margaritaville. Be sure to enjoy a meal at Compass Bar & Chill, the onsite restaurant. Stay connected with free in-room Wi-Fi, and guests can find other amenities such as a 24-hour gym and a 24-hour business center.
Click on the map below to see additional lodging options near the park.


Camping
There are no National Park Campgrounds at the park.
For a fun adventure check out Escape Campervans. These campervans have built in beds, kitchen area with refrigerators, and more. You can have them fully set up with kitchen supplies, bedding, and other fun extras. They are painted with epic designs you can't miss!
Escape Campervans has offices in Vancouver, Seattle, Portland, San Francisco, Las Vegas, Los Angeles, Phoenix, Salt Lake City, Denver, Chicago, New York, and Orlando.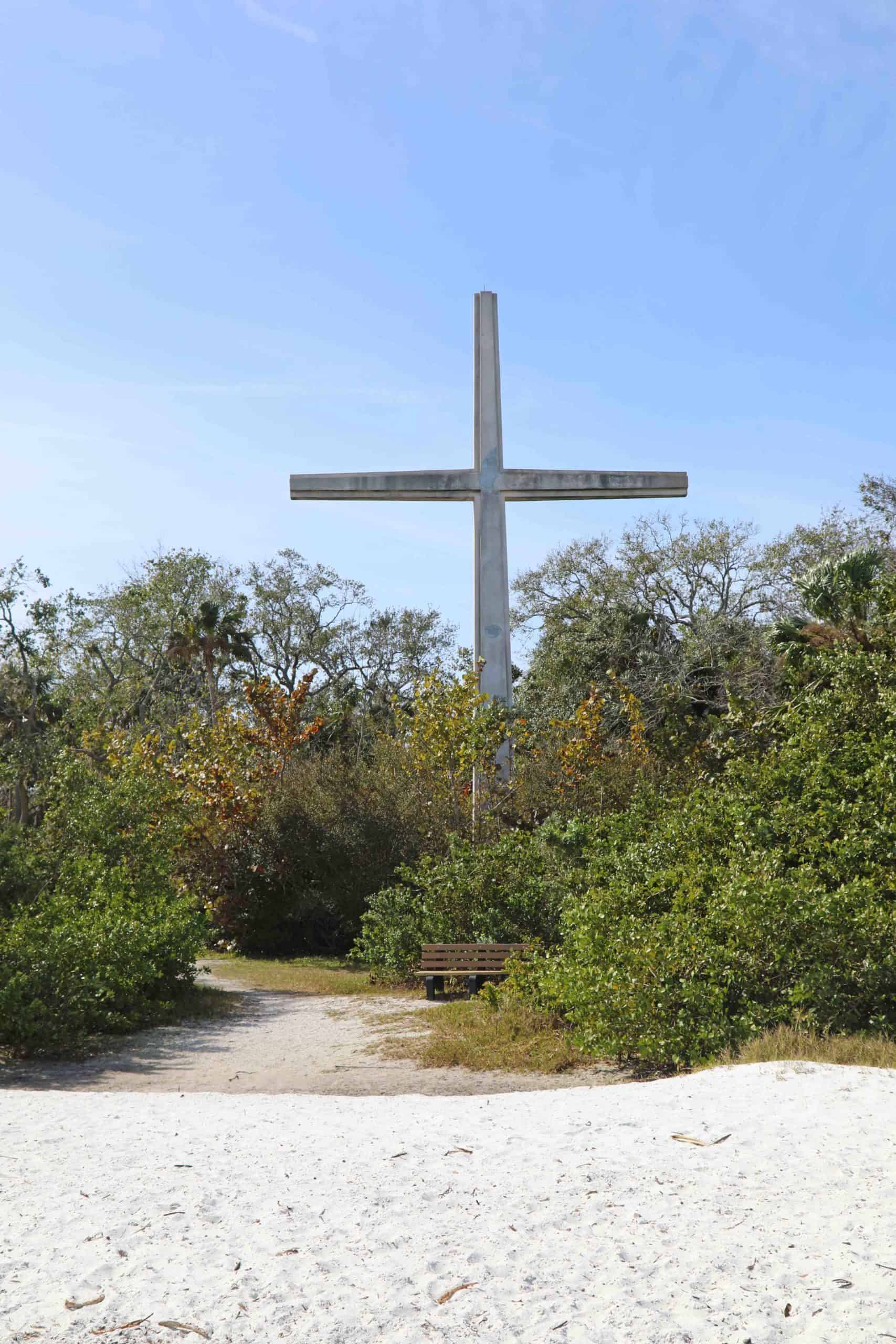 Hernando De Soto facts for kids
Hernando de Soto full name was Jerez de los Caballeros
Hernando de Soto was a Spanish soldier and explorer.
Hernando de Soto was born in Spain in about 1496.
He spotted Mississippi River on May 8, 1541, for the first time. They were the first Europeans to see it.
De Soto died of disease on May 21, 1542, in what is now Louisiana.
Hernando de Soto was also named into the Explorer Hall of Fame in Genoa, Italy.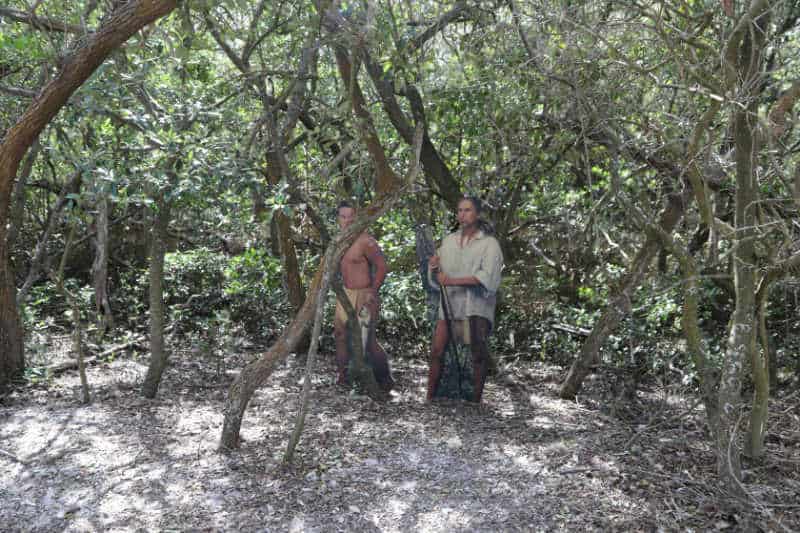 Other parks named for De Soto
DeSoto State Park, Alabama
De Soto National Forest, in Mississippi
DeSoto Site Historic State Park, Florida
Fort De Soto Park in Pinellas County, Florida
Parks Near De Soto National Memorial
Additional fun areas to check out:
J.N. Ding Darling National Wildlife Refuge (Sanibel Island)
Fun family things to do in Clearwater Florida
Check out all 30 US National Memorials overseen by the National Park Service.
Check out these great Florida Road Trip ideas!
Don't miss all of the amazing things to do in Sarasota!
Check out all of the National Parks in Florida along with neighboring National Parks in Alabama and Georgia National Parks
Nearby Florida State Parks include Myakka River State Park