We highly suggest a visit to the Rosie the Riveter WWII Home Front National Historical Park near San Francisco. 
Our visit wasn't planned and ended up being a highlight of our trip. We were driving down the freeway and saw the signs saying the park was on the next exit. We quickly pulled off and headed out to find the park. We were not sure what we would find but we were so glad we stopped.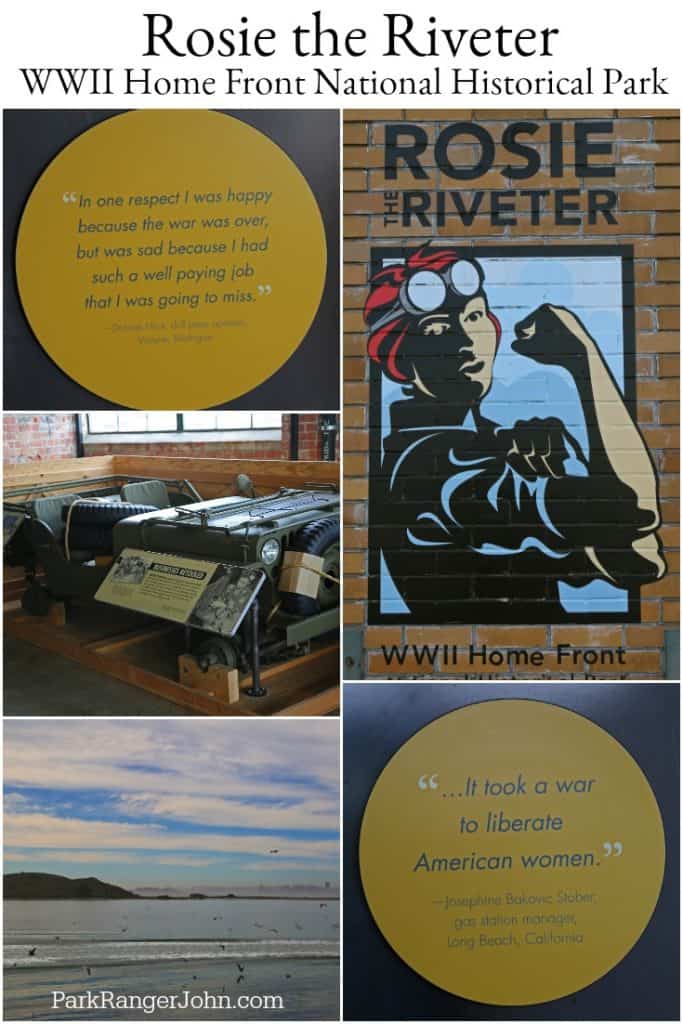 The Rosie the Riveter National Historic Park has some of the best interpretive displays we have seen in any National Park. The educational center is set up so it is great for all ages. You can see what it is like to use a riveter machine, watch some quick movies and read up on the history of Rosie the Riveter.
Going into the park we honestly didn't know much about Rosie the Riveter. By the time we left, I had so much respect for the women who truly changed the face of America and our workforce.
The impact of these woman continues on to this day. They really broke down barriers and notions of what women were capable of.
This is the perfect park to take your daughters too and explain how history changed not that long ago for all of us.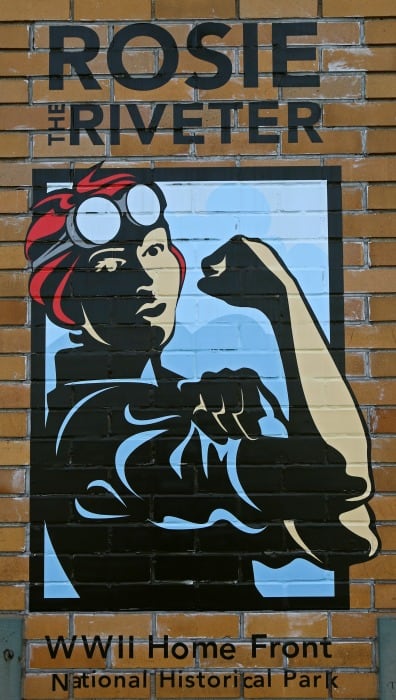 Top things to do at Rosie the Riveter/WWII Home Front NHP!
Visit the Visitor Center
The visitor center is the heart of the park and truly one of our favorite visitor centers we have visited. You can feel what it is like to use a riveting gun and it is something you won't forget soon.
Become a Junior Ranger
Pick up a Junior Ranger program at the visitor center and earn your junior ranger badge!  The park offers a great Junior Ranger program that is designed for visitors five years and older.  You can find out more information about the Junior Ranger program from the main desk.
Rosie Fridays
On most Fridays, you can visit with real Home Front workers from WWII. For schedule, please call the Visitor Education Center at 510-232-5050.
Betty Reid Soskin's programs
Betty Reid is a National Park Icon! She is 93 and still working as an interpretive ranger! You can visit the park and hear her speak about her experience as a young African American woman during WWII! These programs fill up quickly so you will want to call (510) 232-5050 ext 0, to reserve a seat as soon as you know the dates you will be in the park.
Visit the SS Red Oak Victory Ship
The SS Red Oak Victory is open Tuesday-Thursday-Saturday-Sunday, 10 a.m. - 4 p.m. Admission fees listed here, below. A Passport Stamp station is on the Ship. (The ship has a steep gangplank, and is not fully accessible). Ship's phone: (510-237-2933)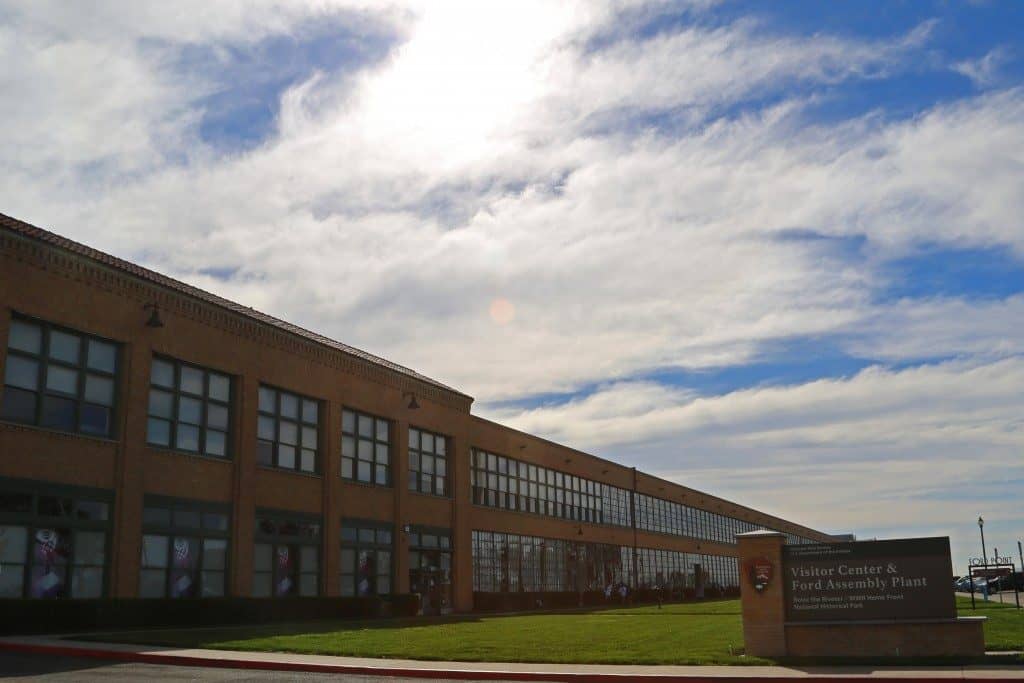 The park also offers great Ranger programs including a Richmond bus tour, movies that highlight life during World War 2, and so much more.
There is also a few films shown at the visitor center that give you the opportunity to learn more about not only Rosie the Riveter but what life was like during World War 2.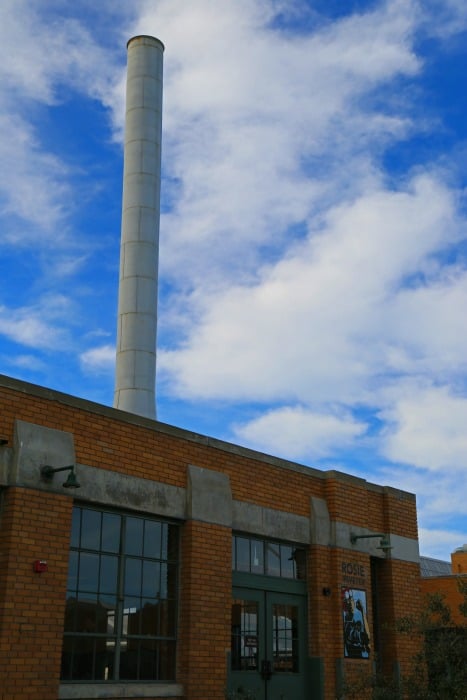 Rosie the Riveter/WWII Home Front National Historical Park was dedicated on October 24, 2000.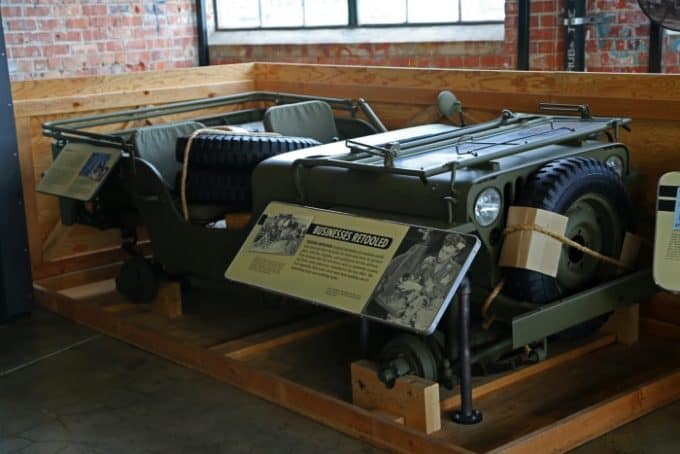 Things to know when planning a visit to Rosie the Riveter WWII Home Front NHP!
Address 
Rosie the Riveter WWII Home Front National Historical Park
1414 Harbour Way South, Suite 3000, Richmond, Ca.
Park hours
The Visitor Center is open from 10:00 am to 5:00 pm, seven days per week, excluding being closed on Thanksgiving Day, Christmas Day, and New Year's Day.
Park Entrance Fees
There is no fee to visit the Rosie the Riveter National Historic Park. Since the park does not collect visitor fees they do not sell annual passes or park passes on site.
You can find out more about the park by visiting the National Park Website.
National Parks near Rosie the Riveter World War 2 Home Front NHP
San Francisco Maritime National Historical Park
Golden Gate National Recreation Area
Muir Woods National Monument
Eugene O'Neill National Historic Site
Point Reyes National Seashore
Check out all of the National Parks near San Francisco   or all of the National Parks in California (Hint there are a ton)