San Francisco Maritime National Historical Park is located in the Fisherman Wharf neighborhood of San Francisco.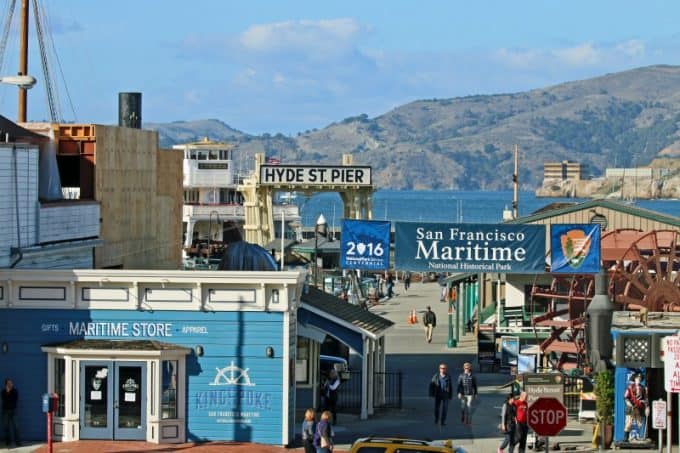 San Francisco Maritime National Historical Park
The park is easily accessible and a great area to spend a few hours exploring. Be prepared for the weather because in San Francisco you don't know what is going to happen during the day.
When my wife visited the park for the first time it was raining so badly she had to buy an umbrella at a gift shop so she could keep exploring. When I visited the park it was a gorgeous sunny afternoon perfect for exploring the park.
Visit the Visitor Center
The visitor center is located in a 1908 historic brick cannery warehouse. You can explore "The Waterfront" exhibit and take an interactive walkthrough of six historical waterfront neighborhoods.
Plus grab your park stamp, Junior Ranger program, and find out about ranger programs.
The visitor center is located at 499 Jefferson Street at the corner of Hyde Street and is open seven days a week from 9:30 am to 5:00 pm.
Visit the historic boat collection
The historic boat collection is an amazing way to see how boats have changed and stayed the same over history. The park collection includes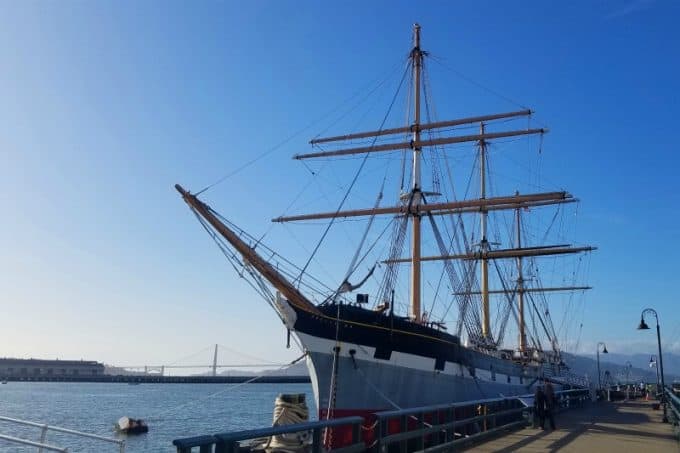 1886 square-rigger Balclutha
You can walk up the 1886 Balcutha gangway and step back into the 1800s. See what it was like for sailors who spent months at a time on the ship transporting California wheat to Europe.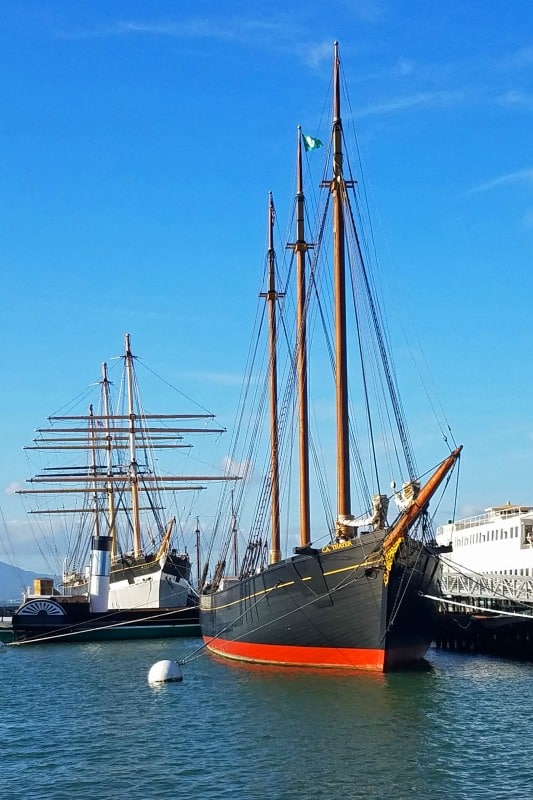 1895 schooner C. A. Thayer
Imagine the C.A. Thayer piled high with Douglas Fir trees that were transported from Puget Sound to California for building materials in the early 1900s.
1890 steam ferryboat Eureka
The 1890 ferryboat Eureka was originally built to move trains across San Francisco Bay. Make sure and check out the inside of this ship. You may be surprised to find classic cars and trucks inside.
1891 scow schooner Alma
Alma is the last San Francisco Bay scow schooner still afloat! The flat-bottomed scows carried cargo including hay, grain, and fertilizer between farm communities and San Francisco.
You can even go sailing on the Alma during the summer!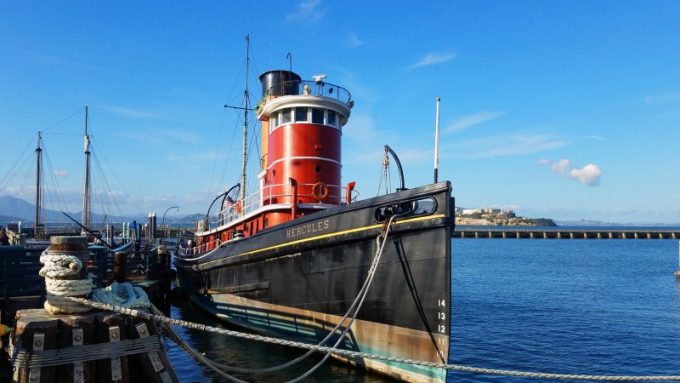 1907 steam tug Hercules
This steam tug pulled big ships out to sea along with dragging huge rafts of logs. It was also used to tow huge lock structures for the Panama Canal.
1914 paddlewheel tug Eppleton Hall
Can you believe this little tugboat crossed the Atlantic from England under its own power in 1969.
1890 (circa) San Francisco Bay Ark
Visit the Maritime Museum
The Maritime Museum is located in the Aquatic Park Bathhouse building. The museum has changing exhibits that explore West Coast maritime history.
The bathhouse was built in 1939 by the City of San Francisco and WPA - Works Progress Administration. Make sure and check out the lobby murals.
Visit the Aquatic Park Historic District
Visit one of San Francisco's few urban beaches and watch the trolly cars turn around. You can also stroll along the waterfront and the Municipal Pier.
If you feel like going in the water be very careful of seals. There have been a few people bit along the shoreline by seals.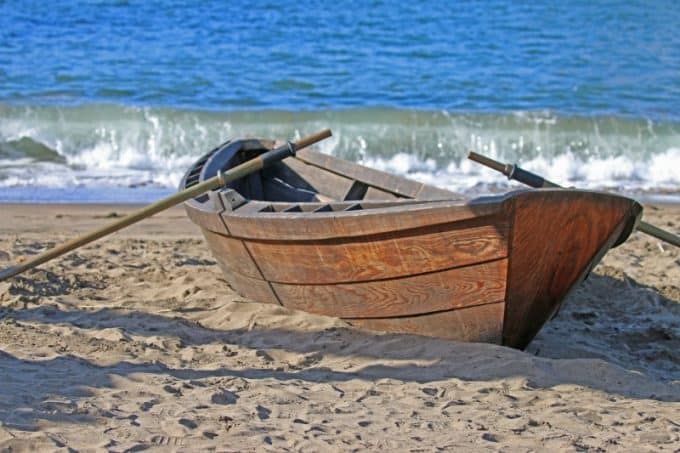 Visit the Small Boat Shop on Hyde Street Pier
During your visit take time to talk with the boat builders at the small boat shop.
It is so cool hearing what they are working on and how they learned the craft of boat building.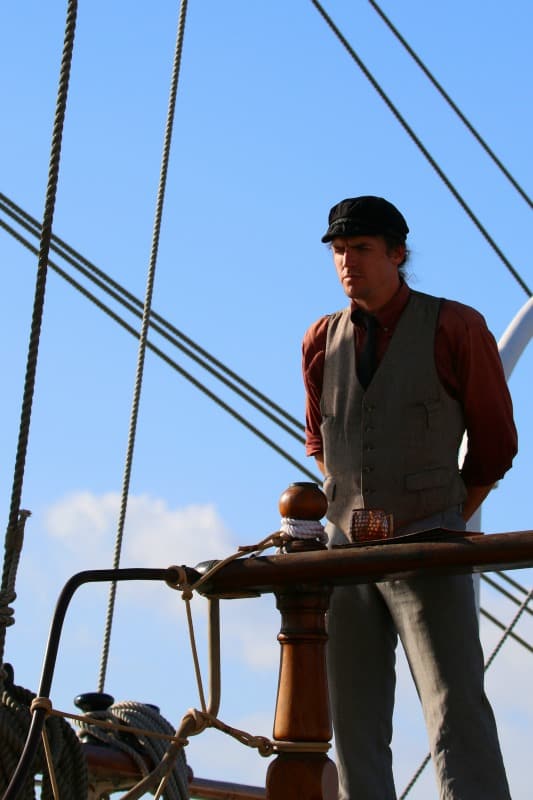 Join Rangers for an afternoon sailing adventure on San Francisco Bay
Imagine sailing from Hyde St. Pier on an 1891 National Historic Landmark scow schooner the Alma. You will set sail with Park Rangers and learn about San Francisco and West Coast maritime history.
There is only room for 37 passengers on each sailing so make sure and get a reservation once you know when you will be in the city!
The Alma Vessel is wheelchair accessible with assistance. There are no bathroom facilities onboard the ship so be prepared!
Reservations and Tickets: Available on Recreation.gov. Limited spaces may be available at the Hyde Street Pier ticket booth on sailing days, 9:30 am-Noon
Ticket prices
Adults - $40
Seniors 62+ $30
Youth 6-15 $20
Kids under 6 $0
Arrive by 12:00 PM to pick-up tickets.
Program Dates for 2018:
June 9, 16, 22
July 6, 7, 20 ,21, 27, 28
August 3, 10, 11, 24, 31
September 1, 7, 8, 15, 21, 22, 28, 29
October 5, 6, 7, 20, 27
November 3, 10, 17.
Maritime Cell Phone Tour
The Maritime Voices cell phone audio tour is located along Hyde Street Pier. There are eight stops along the pier.
At each stop, you can listen to a variety of two to three-minute programs narrated by park rangers.
Dial 415-294-6754 and enter the tour number and then #
Forepier
#1 - Orientation: A Portal into Maritime History
#2 - History Afloat
#3 - Houseboating: The Lewis Ark
Aquatic Park
#4 - Swimmers in the Bay
#5 - Art & Architecture Aquatic Park: Form/Function
#6 - Creation of a National Park
#7 - Global Climate Change in the National Parks
#8 - Park Overview: From Sail to Steam - Bridging Oceans and Cultures
Eureka
#9 - The Only Way Across the Bay
#10 - The Passenger Experience: Culture of Its Own
#11 - Steam Juggernaut
Thayer
#12 - A Story of Survival
#13 - Born Again: Restoration of the C.A.Thayer
#14 - Good Wood: Preserving Ships and Forests
#15 - Sail, Steam, and Self Reliance
Eppleton Hall
#16 - Survival of an Underdog
#17 - On the Inside
Balclutha
#18 - A Memorial to the Grand Age of Sail
#19 - Danger and Adventure on the High Seas
#20 - Charting a Musical Course Through Maritime History
#21 - Families At Sea
#22 - A World of Interconnection
Hercules
#23 - The Last of Her Kind
#24 - The Good and the Bad: Life Aboard Hercules
#25 - Power and Danger
Alma and Small Craft
#26 - A Local Lifeline
#27 - More Alive than Ever!
#28 - Significance of Small Craft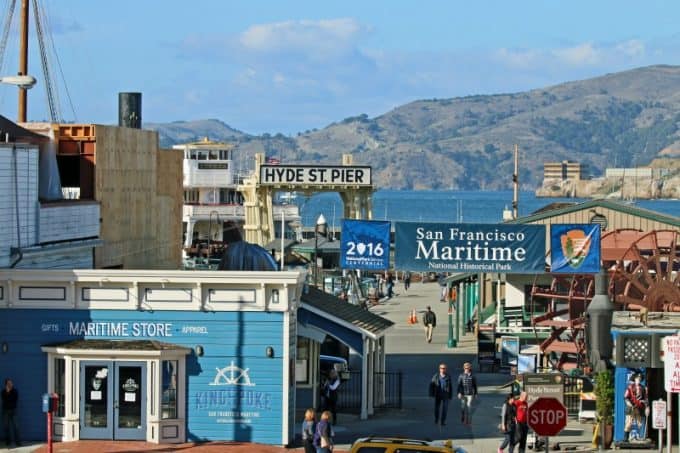 Things to know when planning a visit to San Francisco Maritime NHP
Park address - 2905 Hyde Street, San Francisco, CA 94109
Park phone number for information - 415-447-5000.
Hyde Street Pier - The pier is open seven days a week from 9:30 am to 5 pm. However, a ticket to board the historic ships is not sold after 4:30 pm. The pier is closed on Thanksgiving, Christmas, and New Year's Days.
The Maritime Museum is located in the Aquatic Park Bathhouse Building. Open seven days a week. Closed on Thanksgiving, Christmas, and New Year's Days. Standard hours are 10 am to 4 pm daily.
The pier and maritime museum are best reached via public transportation or uber. There is very little to no parking near the park.
Entrance Fee to Board the Historic Vessels - $10.00 Per person fee to board the historic ships at Hyde Street Pier. Good for seven days. Children 15 and younger are free.
Visit the Hyde Street Pier ticket booth to purchase a ticket to explore the historic vessels. Cash and credit/debit cards with a Visa/Mastercard logo are accepted. Credit/Debit cards preferred for payment.
Annual San Francisco Maritime Park Pass - $40.00, Good for one year. Only valid for San Francisco Maritime National Historical Park. The pass holder may enter with three additional adults and any number of children 15 years old and younger.
You can also use your National Parks Pass to enter the park.
Free Entrance Days in 2019
The National Park Service offers the following Entrance Fee Free Days this year:
January 21: Birthday of Martin Luther King, Jr.
April 20: First day of National Park Week
August 25: National Park Service Birthday
September 28: National Public Lands Day
November 11: Veterans Day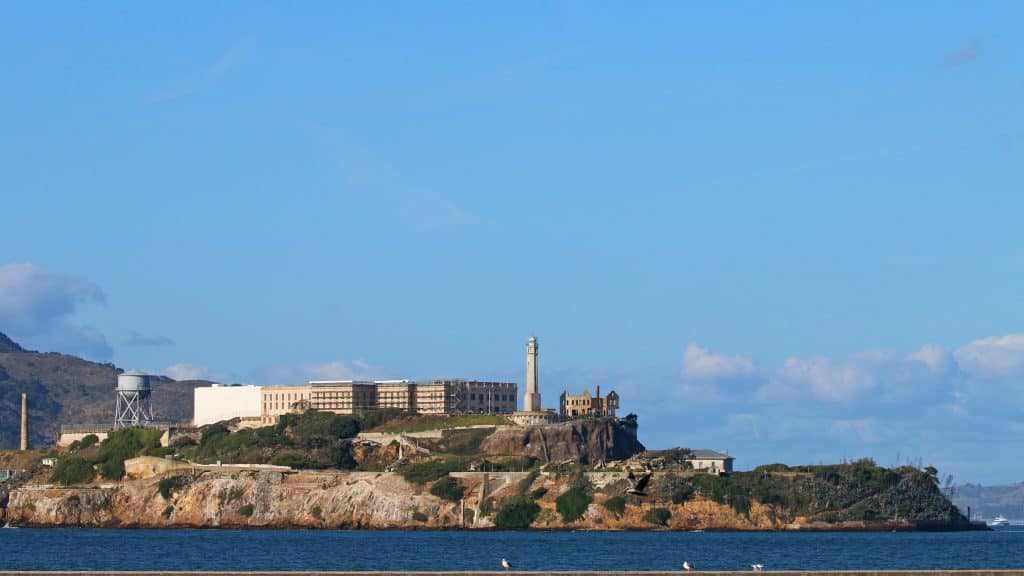 National Parks near San Francisco Maritime National Historical Park
Golden Gate National Recreation Area
Rosie the Riveter National Historic Park
John Muir National Historic Site
See all of the National Parks near San Francisco and the California National Parks and neighboring National Parks in Oregon, Nevada National Parks, and Arizona National Parks.
Check out all of the amazing fun things to do at Fisherman's Wharf in San Francisco after you explore the park!
Check out all of the fun things to do in San Francisco with Kids!