The Ultimate U.S. National Park Bucket List is for all those out there who love our U.S. National Parks! We all know who you are, the ones who spend their paychecks on the latest gear for the outdoors, have a checklist trying to visit all 62 U.S. National Parks, perhaps visit all 423 National Park sites?
You may even have the National Parks Passport book with stamps from their travels and even a few souvenir t-shirts, water bottles and car bumper stickers. The National Parks provide countless opportunities to explore nature and see some of America's treasures. Here is a list I have come up with naming 101 epic National Park things that you must see & do! How many have you done on this list?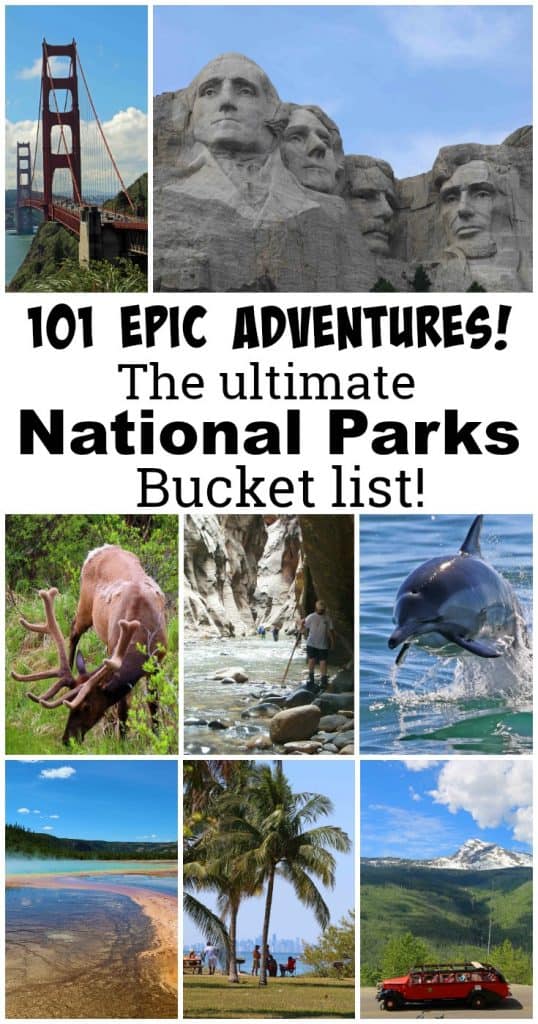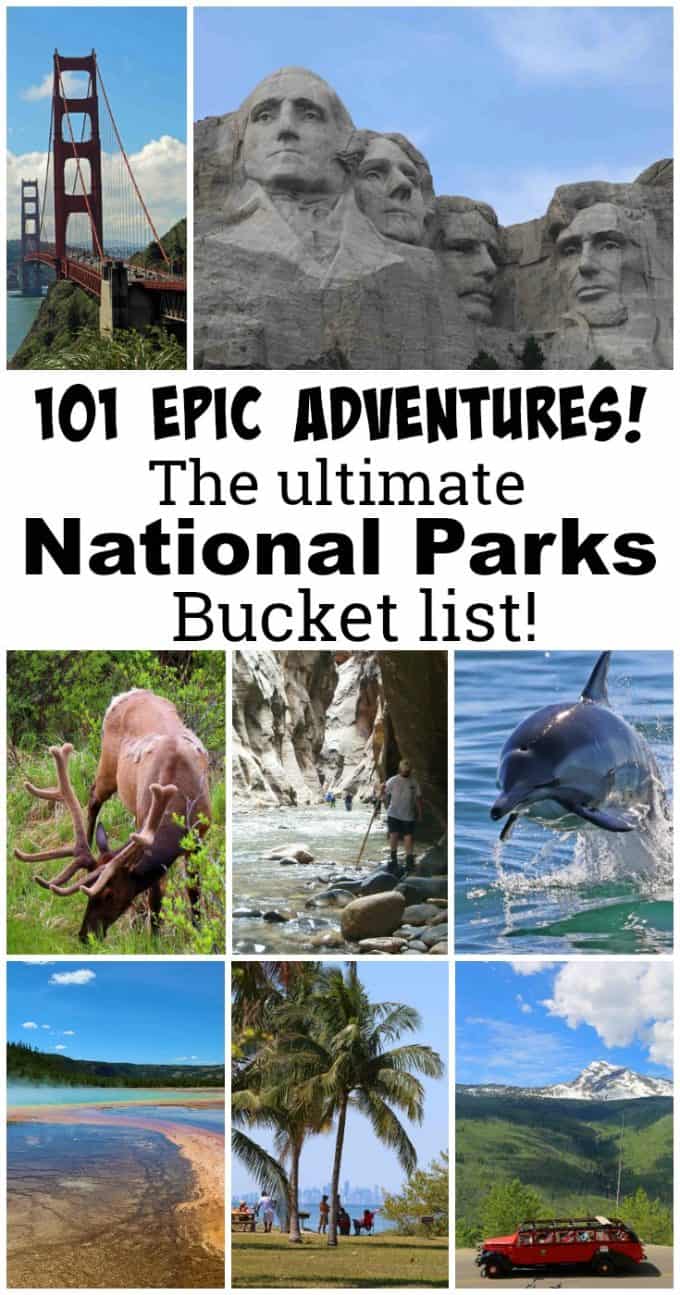 101 U.S. National Park Bucket List; Must see & things to do
There is so much to see and do in our National Parks! A list of 101 things to do is just the beginning of the adventures that you can have. Perhaps you have your own list of adventures.
So the big question is how many have you completed on this list? Which do you still want to accomplish? Whatever they may be, make sure to get out there and enjoy your National Parks!