Paramount Ranch is part of the Santa Monica National Recreation Area near Los Angeles, California. Paramount Ranch gives you the opportunity to step into your favorite tv shows and movies.
UPDATE - On November 9, 2018 a large portion of the Paramount Ranch burned in the Woolsey Fire. It looks like all of the western town was lost minus the church that was across from it. We will keep this post updated as we hear more about what happened with the fires.
The ranch was leased by Paramount Pictures in 1923. The ranch has been used for film and tv productions since then and continues to be used for many productions.
A visit to Paramount Ranch gives you the chance to step back in time in a Western town, hike the surrounding hills, picnic on the lawn and so much more. We had a great time walking around the ranch taking pictures. This would be a great place for family photos or a picnic date.
Keep an eye out for two native oak species the Coast Live Oak and Valley Oak that are present on the ranch. The Valley Oak is a rare treat that may be threatened due to climate change.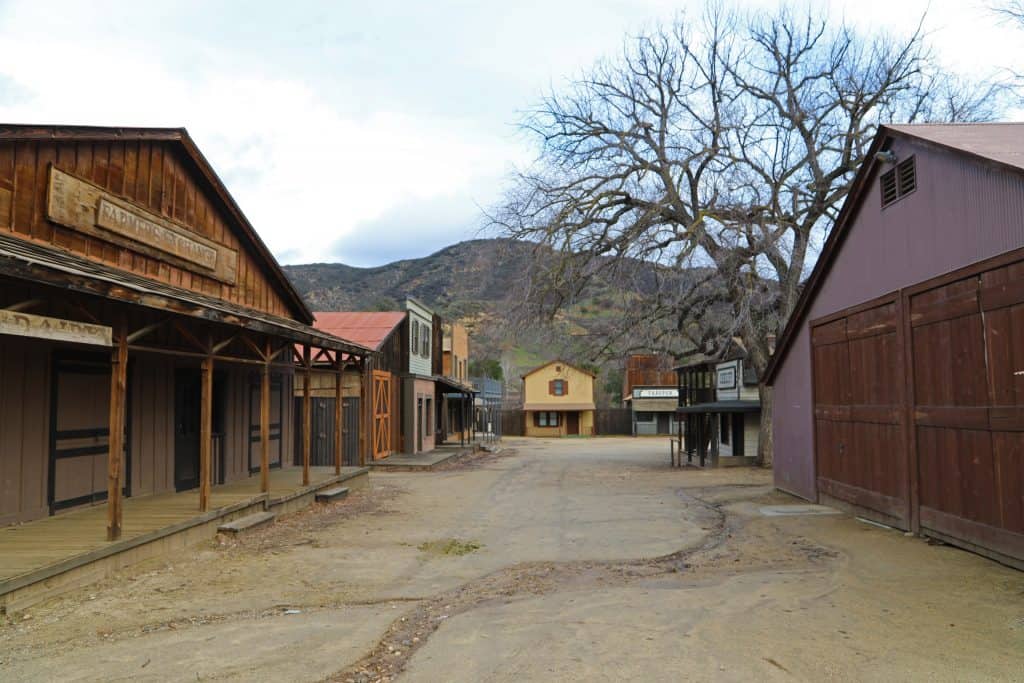 Visit the National Park Website on Paramount Ranch to print trail maps, a complete list of TV shows and movies that have been filmed at Paramount Ranch.
Some of the movies that have been filmed at Paramount Ranch recently include
Blast from the Past 1999
Flintstone's Viva Rock Vegas - Univ. 1999
Van Helsing (Universal) 2003
The Long Ride Home 2003
Missing Brendan 2003
The Lake House - Warner Bros. 2006
Norbit - Dreamworks 2006
Crazy 2008
Big Money Rustlas 2010
Doc Holiday's Revenge 2014
American Sniper - Warner Bros. 2014
Bone Tomahawk 2015
Traded 2016
A few of the TV shows that have been filmed at the ranch include:
Adam Ruins Everything
Westworld (HBO)
Castle
The O.C.
Weeds
CSI, Las Vegas
The Bachelor
The Bachelorette
The X Files
Diagnosis Murder
Sabrina, the Teenaged Witch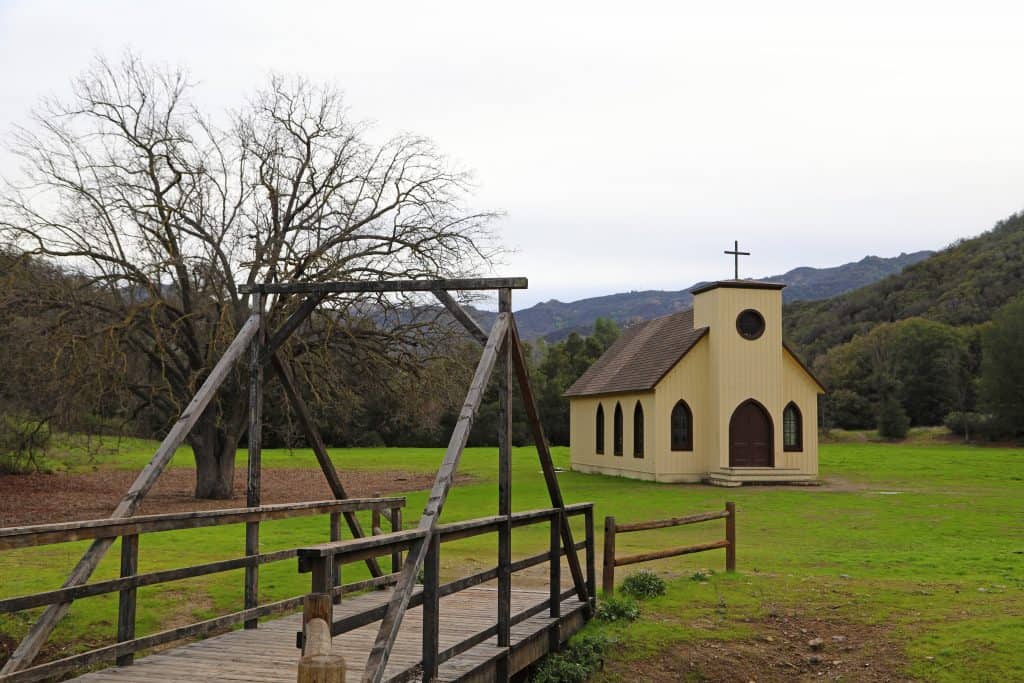 Hiking Trails to check out
Medea Creek Trail to Western Town - .5 miles
Coyote Canyon Trail to Hacienda Trail Loop - 1 mile
The Hacienda Trail - .25 miles
Bwana Trail - .75 miles
The Backdrop Trail - .75 miles
Valley Oak Savannah Loop - 2.0 miles
Most of these trails are pretty easy with some elevation gains.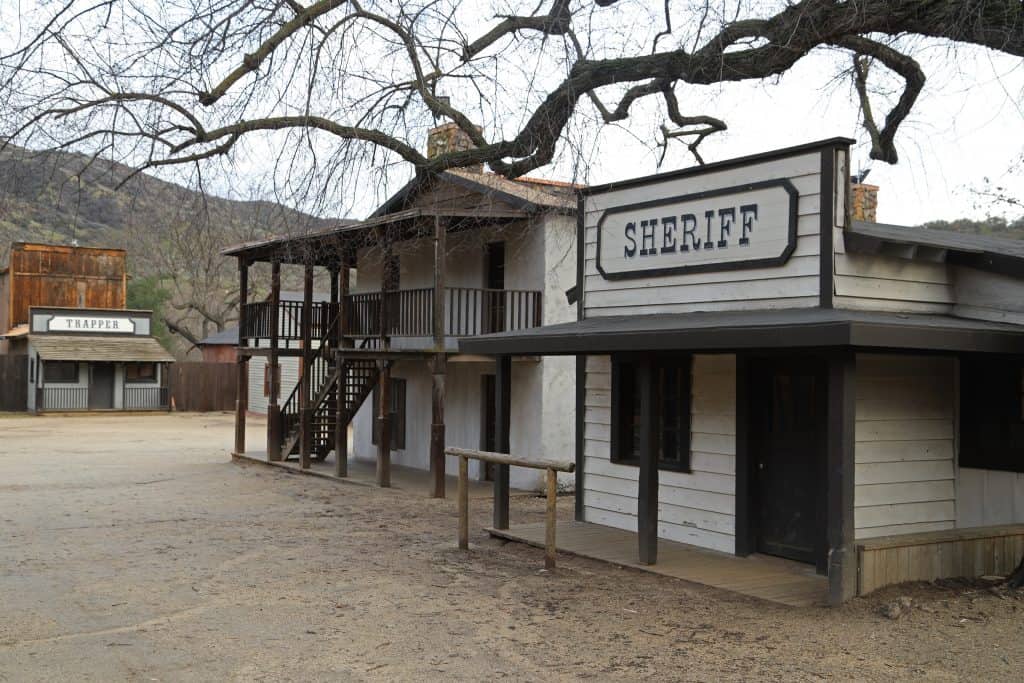 Travel Tips
There are restrooms available near the parking area
The parking lot and trails are dirt so be prepared with shoes you don't mind getting dusty or muddy depending on weather
There is a small picnic shelter near the Western Town with picnic benches for lunch or a break.
Paramount Ranch address - 2903 Cornell Road, Agoura Hills, CA, 91301
Directions to Paramount Ranch - Take Ventura Freeway (U.S. 101) to Kanan Road exit. South on Kanan 0.5 mile. Left on Cornell Way and veer to the right. South 2.5 miles, entrance is on right side of the road.
Visit our post on Santa Monica National Recreation Area Travel Tips for more information on what to see and do in this amazing park!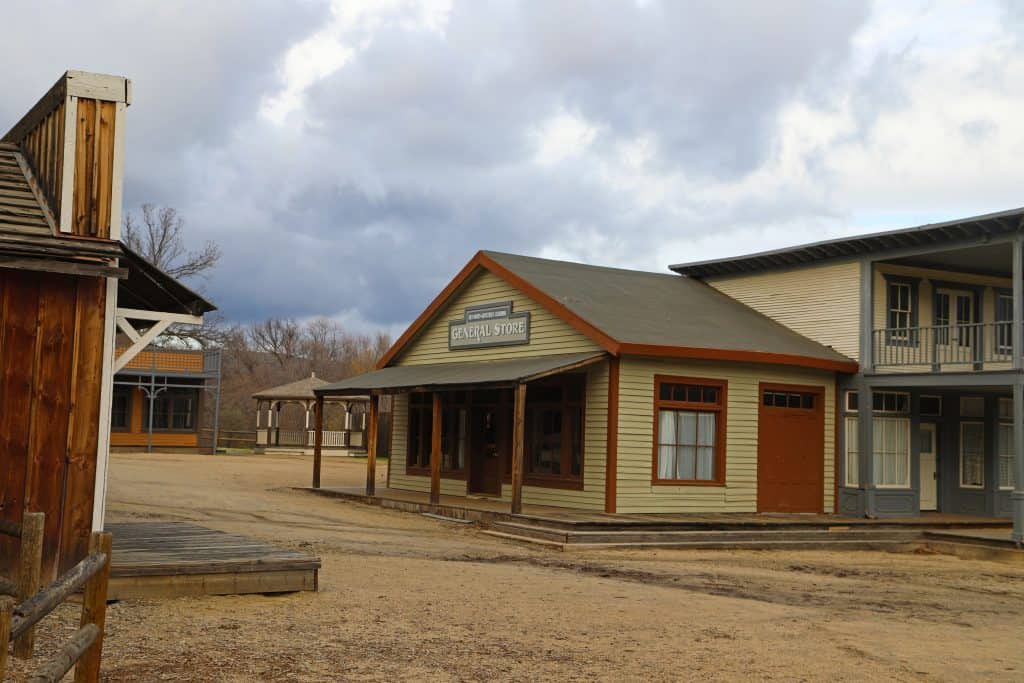 NATIONAL PARK SITES NEAR SANTA MONICA NRA
Channel Islands National Park – 40 miles (to the visitor center)
Joshua Tree National Park – 168 miles
Mojave National Preserve – 206 miles
Cabrillo National Monument – 164 miles
Death Valley National Park – 219 miles
Check out all of the California National Parks and neighboring Arizona National Parks