We are so excited to share with you our Pinnacles National Park Camping Guide including photos of the Pinnacles Campground!
This is the perfect campground for bird watchers, rock climbers, RV enthusiasts, or really anyone who wants to get out in nature and relax.

Pinnacles National Park Camping - Pinnacles Campground
The Pinnacles Campground is located near the main visitor center and offers amazing access to the east side of the park.
PLUS!!! There is a swimming pool! You definitely don't see swimming pools in many National Park campgrounds.
The campground offers tent and group camping, along with RV sites.
Pinnacles Campground is surrounded by oak trees, rock formations, and high peaks. This is an epic spot to look for California Condor and other local birds.
Rock climbing, talus cave exploration, trekking into balconies cave are super close to the campground.
Pinnacles Recreation Company is the authorized concessioner providing campground and retail services within Pinnacles National Park.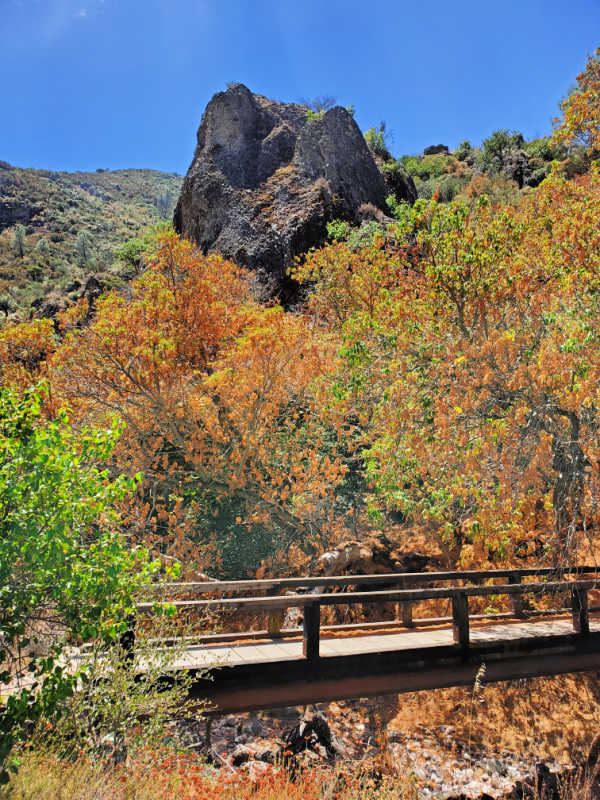 About Pinnacles National Park
Located between Los Angeles and San Francisco, Pinnacles National Park is a geological wonder comprised of massive monoliths, cliffs, rock spires and, boulder-covered caves.
The rock formations are actually part of the remains of an ancient volcano, the rest of which was moved about 195 miles to the southeast by the San Andreas Fault.
Within the monument are picnic grounds, talus caves, numerous hiking trails and, for those lucky enough, sights of the endangered California condor.
While the environment high above is dry and hot, the cooler canyon floor is home to over 100 species of wildflowers, streams teeming with life, and ancient oak trees.
The park protects a mountainous area located east of the Salinas Valley in Central California, about 5 miles from Soledad, California and about 87 miles southeast of the town of San José.
The name of the park refers to the eroded mountains, remnants of the western portion of an extinct volcano that moved about 215 miles from its original position on the San Andreas fault rooted in a sector of the Pacific coastal chain in California.
The Pinnacles National Monument was created in 1908 by President Theodore Roosevelt. The Pinnacles National Park was created from the grounds of the Pinnacles National Monument through legislation passed by Congress in 2012, this law being promulgated by President Barack Obama in January 2013.
The national park is divided into sectors an east and west one, by rock formations, both being interconnected by pedestrian paths.
The east portion has shade and water, while the west is characterized by its high rock walls. The rock formations are high and attract numerous climbers.
The park has several caves that serve as a home for more than thirteen species of bats. Because of the intense summer heat, visitors prefer to visit Pinnacles during spring or autumn.
Numerous Cooper's hawks dwell in the park, and California condors have been released within it, that had been bred in captivity. Pinnacles is a nesting area and one of the few release sites in the United States for the endangered California condor.
These massive birds can weigh about 20 pounds and have wingspans of nine feet. The sight of a California condor soaring above the multicolored cliffs and peaks is enough to make even the hardest trail worth it.
Head to the high peaks for the best chance to spot one. Besides the condors, Pinnacles is home to a large population of prairie falcons, Golden Eagles, and American Kestrels.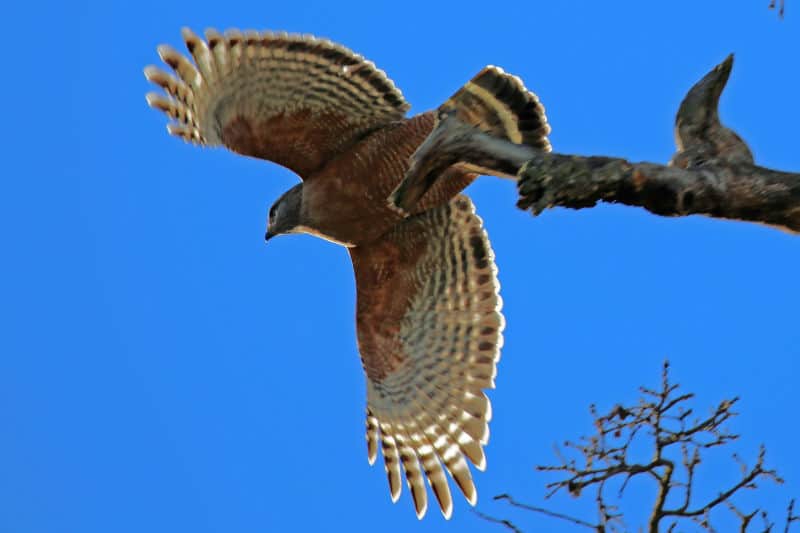 Details about Pinnacles Campground
Season: Open year-round
Campground Store & Office Hours: 9:30 a.m.-5 p.m., seven days per week.
Number of Sites: 134 campsites
Location in the park: Campground is located on the east side of Pinnacles National Park off Hwy 25.
Campsite Cost:
RV with Electrical hookups: $36 (RV sites have 60A, 30A (240v) and 7.5A (110v) outlets.)
Standard Tent Nonelectric: $30 (A site specifically designed for tents. The site can accommodate up to 6 people and two vehicles.)
Group Standard Nonelectric: 1–10 people: $65, 11-20 people: $110
The Annual Pass is only good for entrance fees into the Pinnacles National Park, not for camping.
America the Beautiful Interagency Annual Pass does not provide discounts on camping.
Interagency Access or Senior Pass for a camping fee discount are required to present the pass and one form of identification to confirm the discount upon arrival.
Planning a National Park vacation? America the Beautiful/National Park Pass covers entrance fees for an entire year to all US National Park Sites and over 2,000 Federal Recreation Fee Sites.
The park pass covers everyone in the car for per vehicle sites and for up to 4 adults for per-person sites.
Buy on REI.com and REI will donate 10% of pass proceeds to the National Forest Foundation, National Park Foundation and the U.S. Endowment for Forestry & Communities.
Reservations: Individual tent and RV sites can be booked up to 6 months in advance.
Group Sites can be booked up to 12 months in advance.
Group sites: Yes, see below for more info
There are group sites that fit a maximum of 10 people and other sites for up to 20 people.
Latitude/Longitude:
Latitude:
36.4663889
36° 27' 59.0000" N
Longitude:
-121.1761111
121° 10' 34.0000" W
Elevation: 1,819 feet
Accessible Sites: We did not see any sites designated as ADA accessible. There are sites near the bathroom that are on rock/gravel.
Pets Allowed: Pets are only permitted in campsites, parking lots, paved roads, and picnic areas but not on any hiking trails.
Don't miss our Pinnacles National Park travel guide!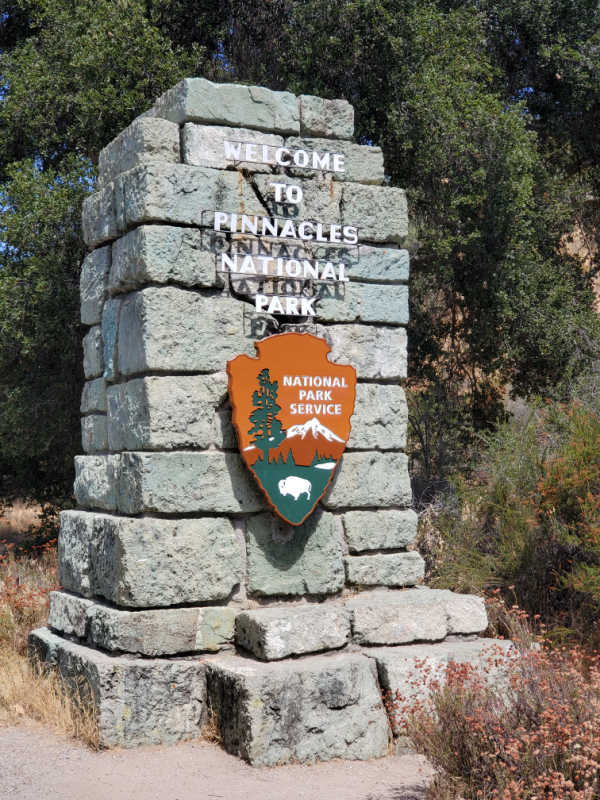 Campground Reservations
Are campground Reservations Available? Yes
Phone Number? (877) 444-6777
Online? www.recreation.gov
How Far Ahead can you make a reservation?
Individual tent and RV sites can be booked up to 6 months in advance.
Group Sites can be booked up to 12 months in advance
First Come, First Served? Walk-up reservations may also be made at the campground on the day of your arrival subject to availability.
Any site that is not reserved in the recreation.gov system is also available for walk-ups on the same day.
On Friday and Saturdays, these sites are gone very quickly.
Campground Amenities
Flush Toilets: Yes
Showers: Showers are available for $0.50 for 3 minutes.
Is wifi available? Yes
Is cellular Phone Service Available? Yes, We had T-Mobile service in the sites near the visitor center. We did lose service in the farther campsites.
Is camp host available on site? Yes
Is firewood available for purchase? Yes, firewood is available at the camp store.
Amenities at each campsite:
Firepit in the site? Yes
Picnic Table in the site? Yes
Bear Box in site/area? yes in the tent sites
Potable Water? Yes
For a fun adventure check out Escape Campervans. These campervans have built in beds, kitchen area with refrigerators, and more. You can have them fully set up with kitchen supplies, bedding, and other fun extras. They are painted with epic designs you can't miss!
Escape Campverans has offices in Vancouver, Seattle, Portland, San Francisco, Las Vegas, Los Angeles, Phoenix, Salt Lake City, Denver, Chicago, New York, and Orlando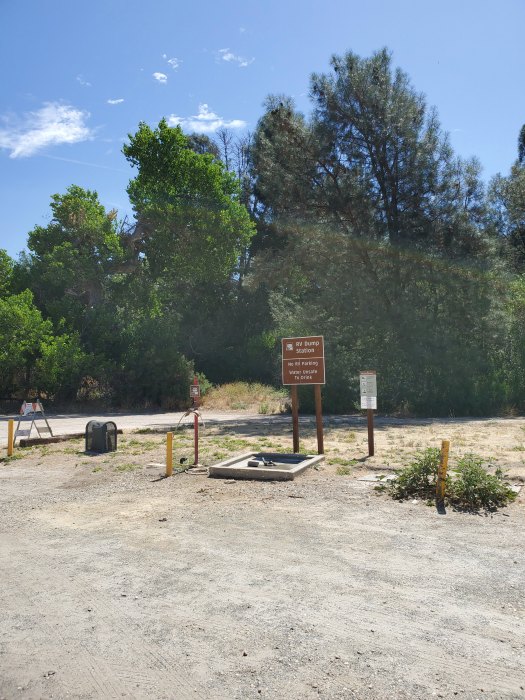 RV Camping at Pinnacles Campground
RV Length: We did not see any designated length information
Dump Station: Yes, near the visitor center
Generators: Use of generators is prohibited at all times.
Hookups: RV sites have hookups at 120 volts with 30-amp service; Bring appropriate adapters if needed
No RV's allowed in the group sites.
Group Camping Sites
Up to 20 people per site with multiple adjacent sites available.
Sites have bear boxes, picnic tables, and fire rings
See photos below of group camping sites.
Pinnacles Campground Tent Cabins
There are new Tent Cabins available in the Pinnacles Campground.
Some of the tent cabins have electricity while others do not. There is a small price difference between the two types of cabins.
Rates - $109 to $119 a night
Tent Cabins feature:
Electricity Hookup - specific tent cabins
Electricity
Fire Extinguisher
Smoke Alarm
Wireless Internet
Picnic Tables
Pets Allowed
Lights
Heater
Broom & Dust Pan
Bed(s) with mattress
CABINS DO NOT INCLUDE BEDDING. YOU MUST BRING YOUR OWN BEDDING.
All Cabins contain: Queen Bed (1), Twin Beds (2), Vinyl Covered Mattresses, Light, Adirondack Chairs (2), Bench (1), Picnic Table (1), Fire Ring (1), Fire Extinguisher, Smoke/CO2 Alarm and Broom.
Electric Cabins also have a fan, space heater and two electrical outlets.
Each cabin is designed to sleep 4 people (one queen and two twins).
Each cabin has 3 windows, curtains and a lockable storm door.
Bathrooms and showers are approximately 550 feet from the electric tent cabins.
Check in time - 3 pm
Check out time - 11 am
Lodging Options near Pinnacles NP
Lodging options near Pinnacles NP include:
San Benito RV & Camping Resort - Along with an outdoor pool, this cabin has a restaurant and laundry facilities. Free Wi-Fi in public areas and free self parking are also provided. Other amenities include an arcade/game room, a library, and a convenience store. All 50 cabins provide conveniences like kitchens and coffee makers, plus Wi-Fi and TVs with satellite channels.
Quality Inn Near Fort Hunter Liggett - free breakfast buffet and more. Guests can connect to free in-room Wi-Fi.
Motel 6 King City - look forward to a terrace, laundry facilities, and a snack bar/deli. Stay connected with free in-room Wi-Fi.
Ridgemark Golf Club & Resort - look forward to 18 holes of golf, a garden, and a bar at Ridgemark Golf Club & Resort. Get out on the links at this resort and enjoy amenities such as a driving range. The onsite restaurant, Public House Restaurant, features American cuisine. Stay connected with free in-room Wi-Fi.
If you are looking for a mix of camping and lodging/vacation rentals you can click on the map below and see current rates for options near the park.


How to get to Pinnacles Campground
Pinnacles Campground is located just past the Pinnacles Visitor Center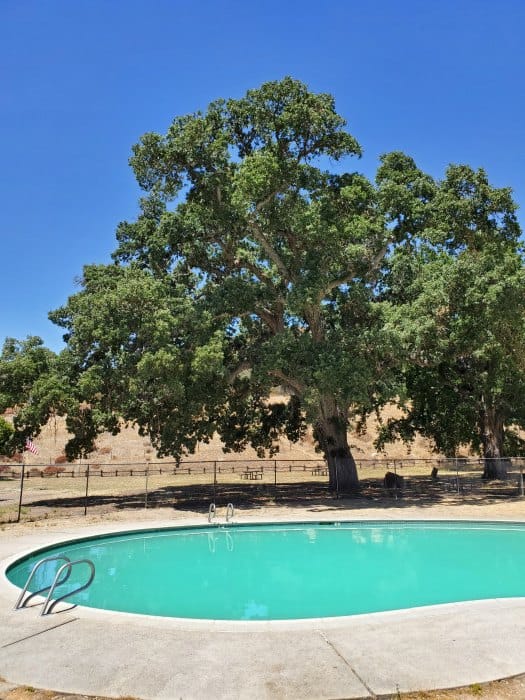 Important Dates for Pinnacles Campground
Swimming pool open from April 1 through Sept. 30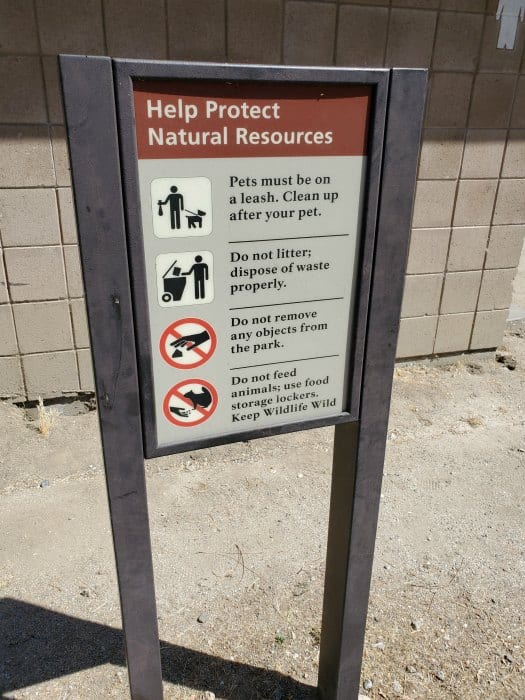 Campground Regulations
The maximum number of people in a campsite: Maximum occupancy for a tent/RV site is limited to six people
The number of cars per campsite: Three tents with two vehicles or one vehicle and one trailer or motor home.
Extra cars can park in the day-use lot.
Check-in Time: 1 pm
Checkout time: 11 am
Quiet Hours: Quiet hours are from 10 pm to 6 am
Maximum Stay: 7-day maximum stay limit.
Pets: Pets are only permitted in campsites, parking lots, paved roads, and picnic areas but not on any hiking trails.
Pinnacles Campground Map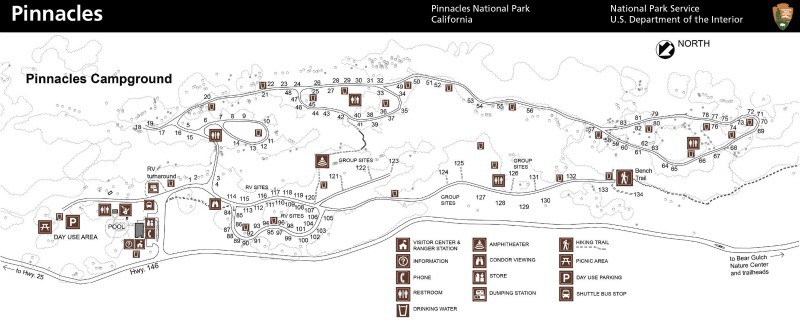 Photos of Pinnacles Campground
We hope these site photos help you plan a great Pinnacles National Park Camping Trip!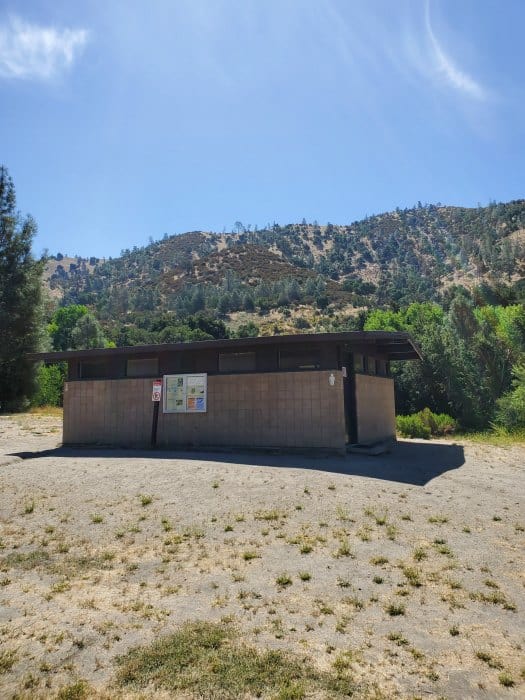 Don't miss our Pinnacles National Park travel guide!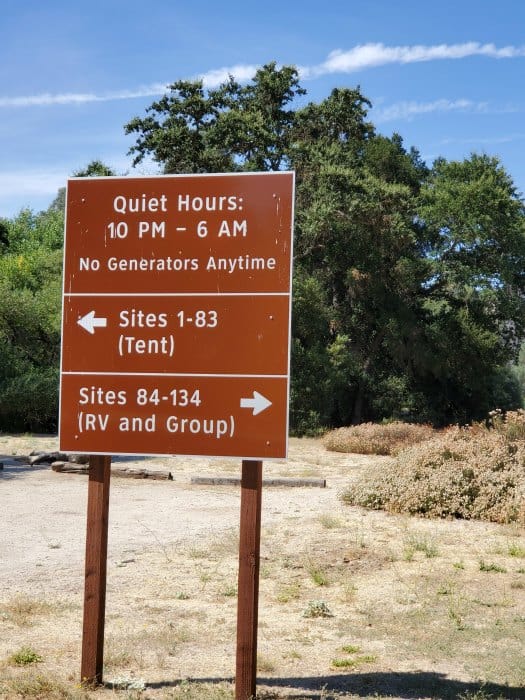 Make sure and pack fun camping games for the entire family! This is a great way to relax in your campsite.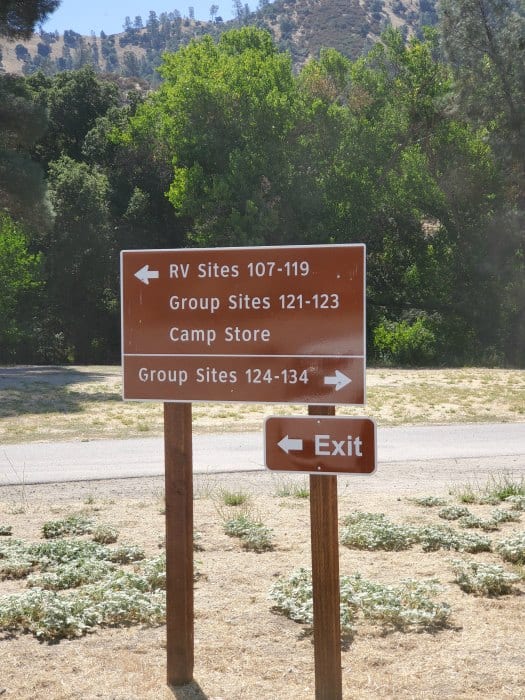 National Park Sites near Pinnacles
Don't miss our Pinnacles National Park travel guide!
Cesar Chavez National Memorial
Eugene O'Neill National Historic Site
Rosie the Riveter National Historical Park
Check out all of the California National Parks and neighboring Arizona National Parks and Nevada National Parks