Camping Games are great fun for the whole family! Whether you are planning an outdoor church or youth group event or one of your summer camping trips with your kids, teens, heck even the adults will love these camping games. The best part is that they are lightweight, take up little space and are easy to pack.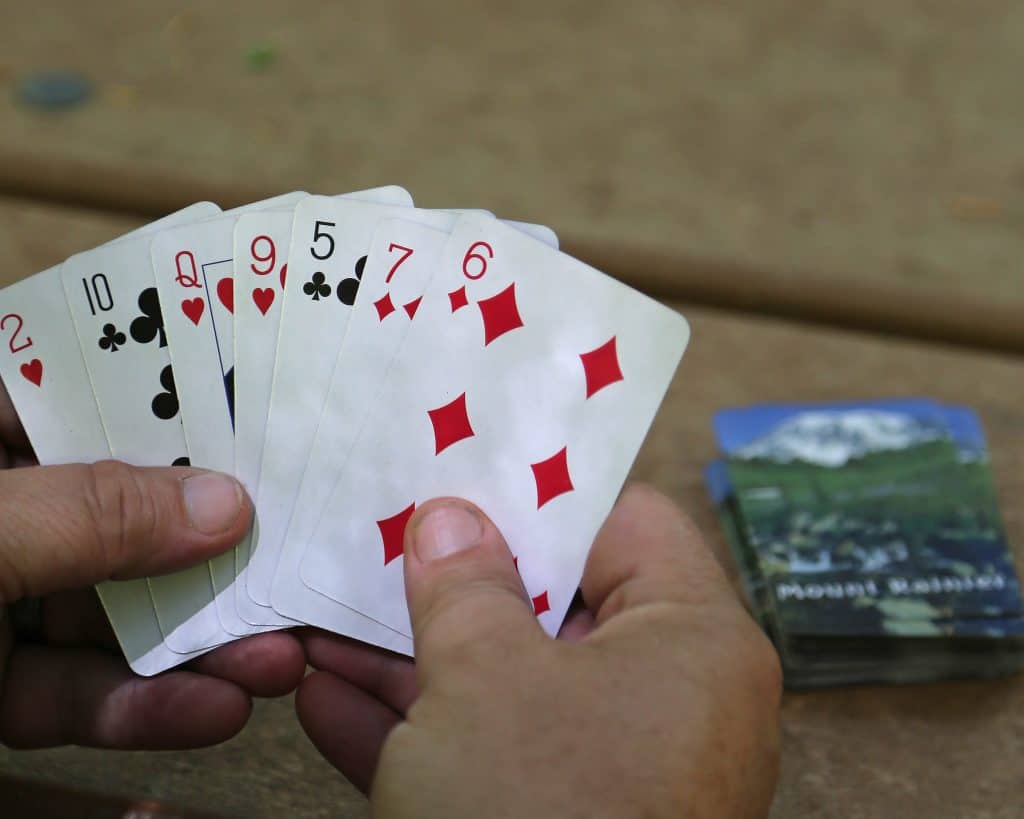 Camping Games
I want to pass on the list of top camping games I have seen in my career as a Park Ranger. I am also placing the ones that are safe for everyone (anyone else remember playing lawn darts with the metal tips growing up?)
This page contains affiliate links. If you were to make a purchase through one, I would receive a small commission. Thanks for your support of Park Ranger John
Horseshoes I have seen horseshoe pits at several private and state campgrounds. Many of these will have the horseshoes available for rent at the park store so you won't even have to bring anything with you! They are easy to play and a game that everyone seems to enjoy!
Ladder Toss I really like this game for several reasons. Ladder Toss can be set up anywhere without disturbing the ground and trees,  it is easy to setup and is fun to play!
Deck of Cards You can play many different games with a deck of cards including Poker, Rummy, Hearts, Solitaire, and Blackjack. You can also play kids games like Go Fish and Old Maid, the opportunities are limitless with a deck of cards!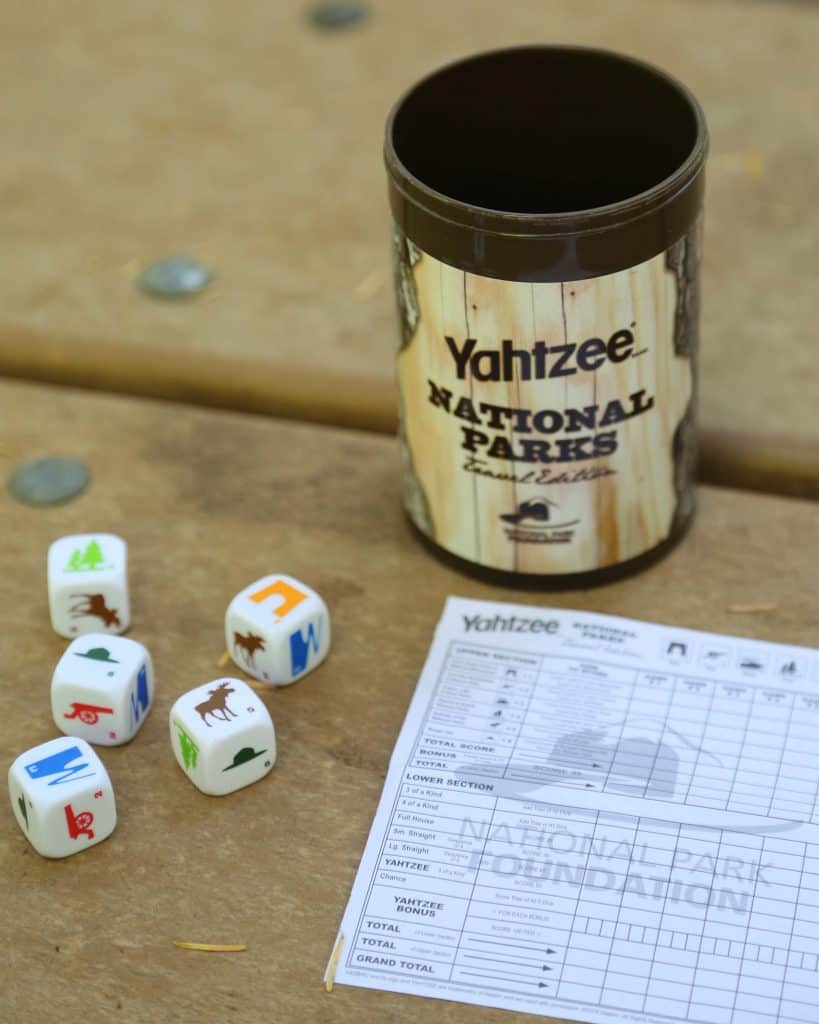 Yahtzee National Parks Edition is a family classic and can easily be played on any picnic table in the park or wherever you go. Now you can help The National Park Foundation because when you purchase this version, the National Parks Foundation uses a portion of the purchase price to support the restoration and preservation of America's most treasured resources.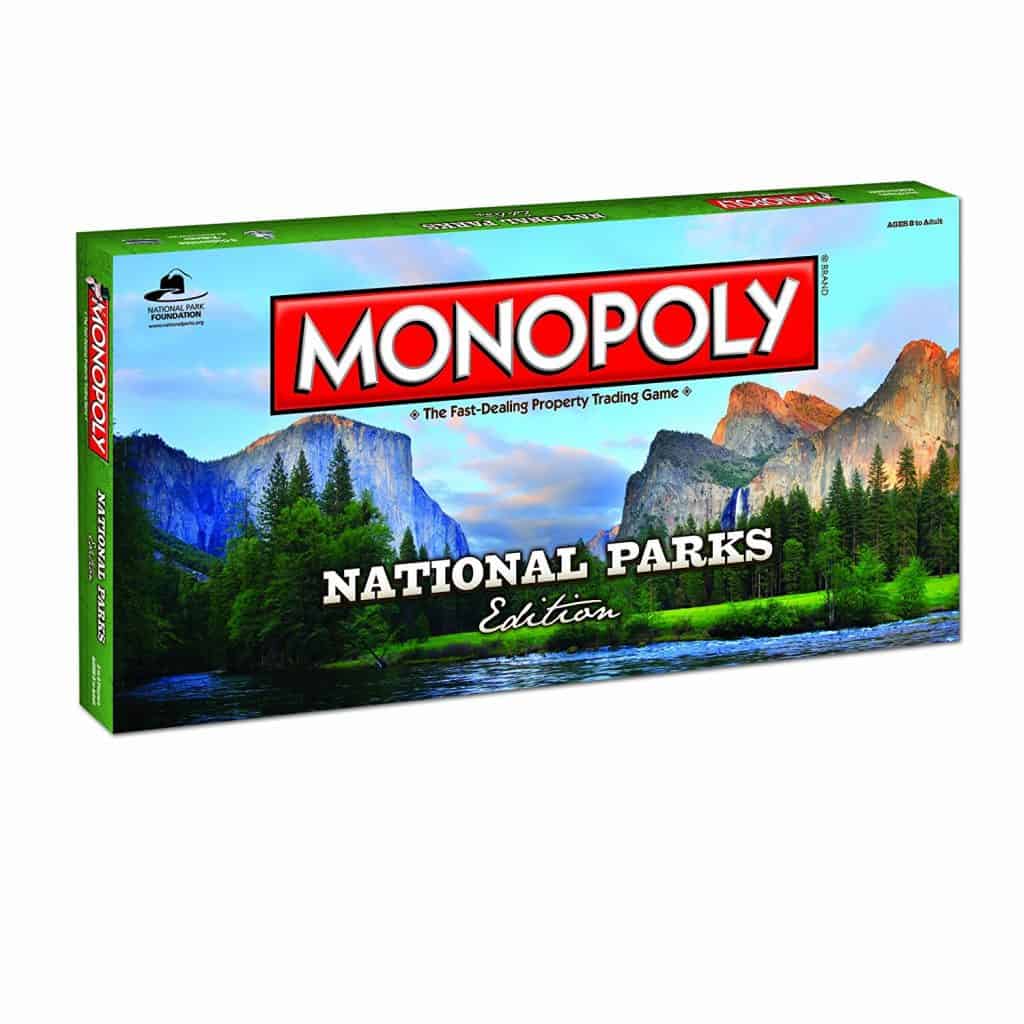 Monopoly America's National Parks Edition Monopoly is a great family game. Forget being the Iron, Thimble or a shoe and give me a canoe, fishing reel or mountain bike!
Cornhole provides hours of fun for everyone! This tailgating classic has found its way into the parks. I have seen everything from youth groups have cornhole tournaments and handing out awards to families just having fun.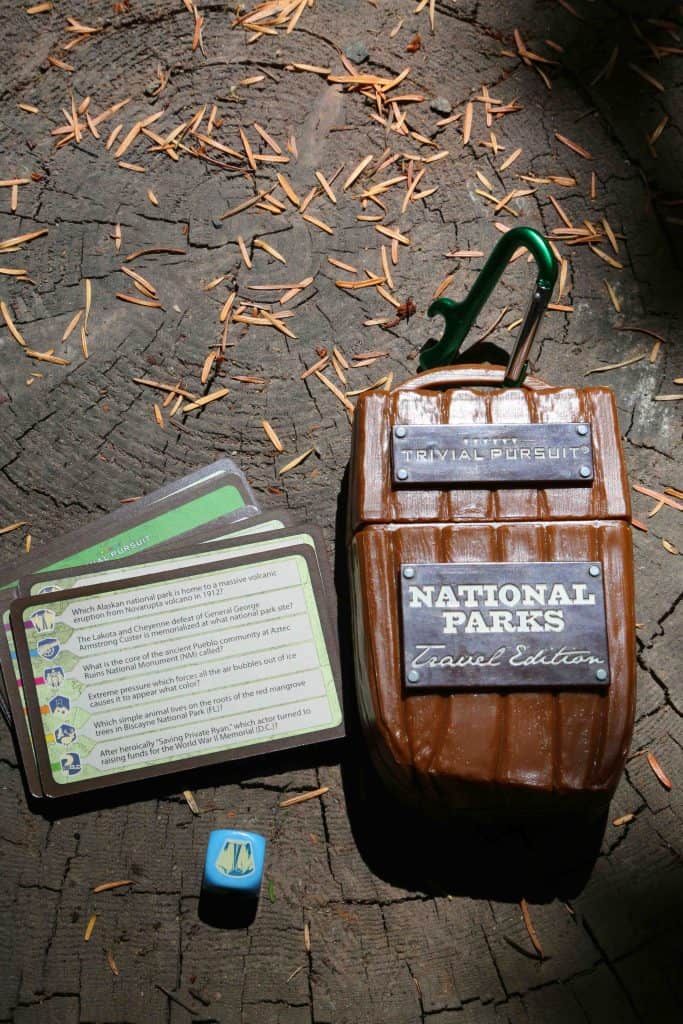 Trivial Pursuit Trivial Pursuit National Parks is a must for the National Parks buff in your life! The entire game is based on your knowledge of the National Parks. The best part is that if you don't know the answer then you learned something new about the parks.
Camping Games for Kids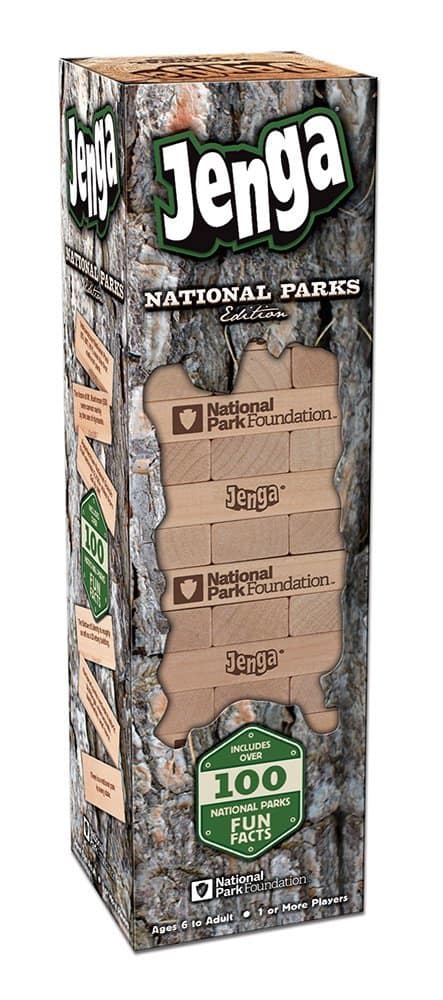 Other great games to check out!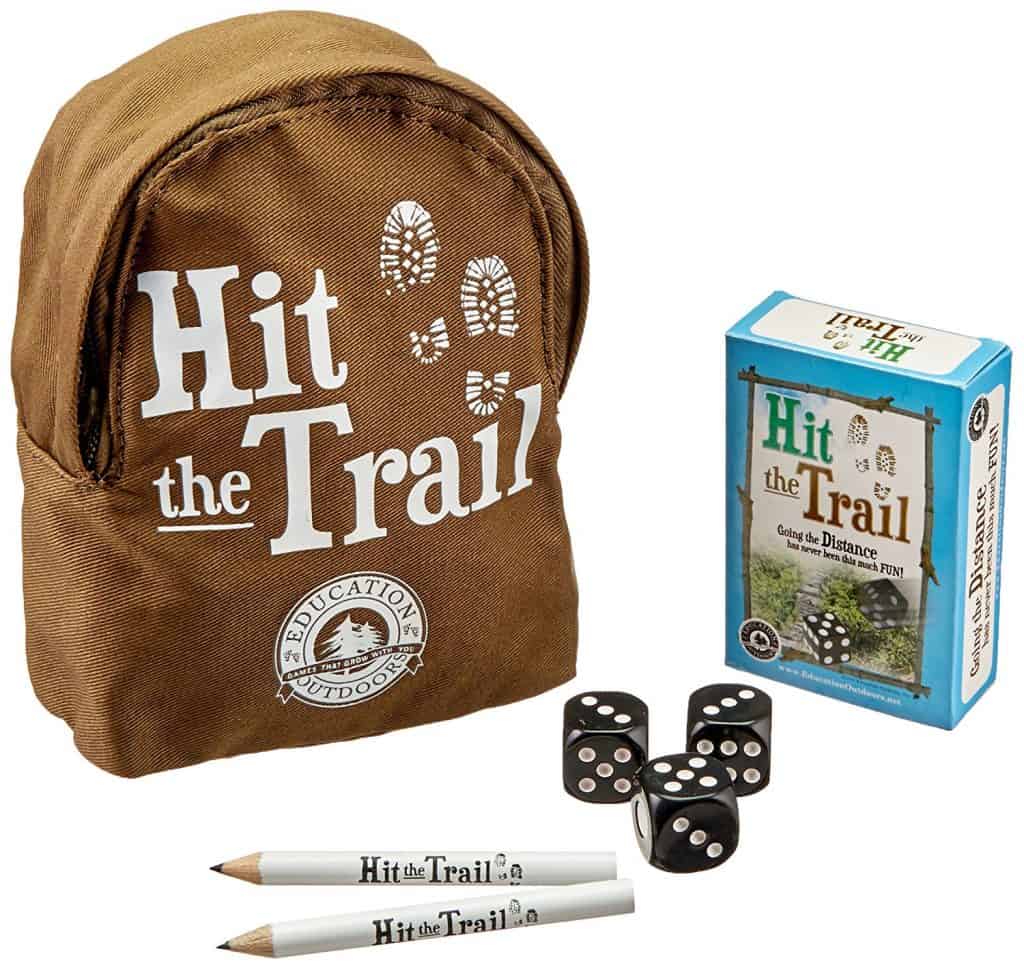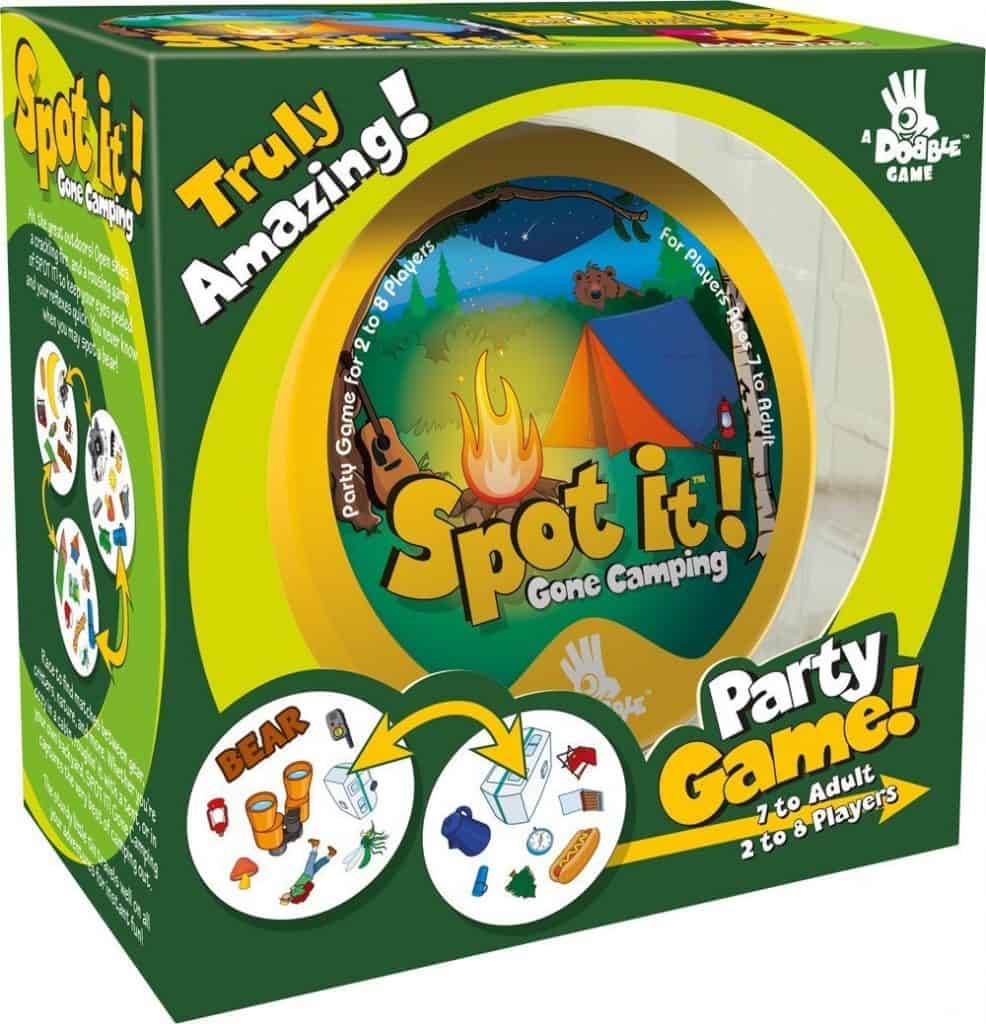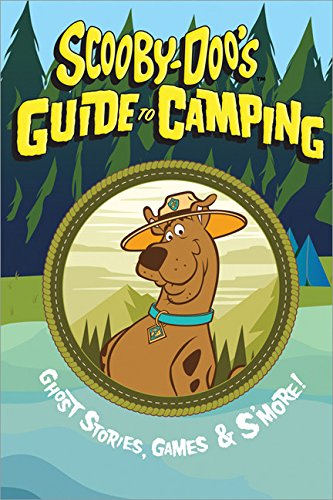 Mad Libs are great for the car and also the campground. All you need is the booklet and a pencil and you are ready for play. This is a great quick camping game to keep the kids entertained while you unpack the car.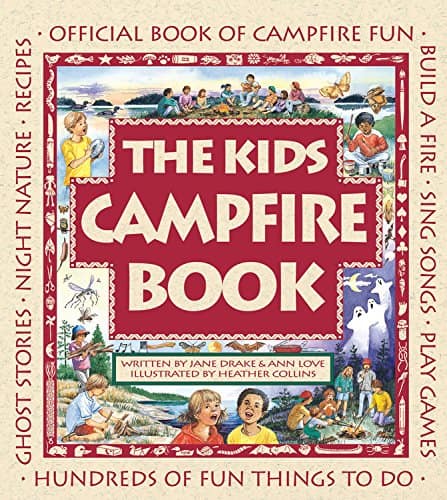 This book is filled with great camping games for kids, ghost stories, how to build a fire and songs to sing around the campfire!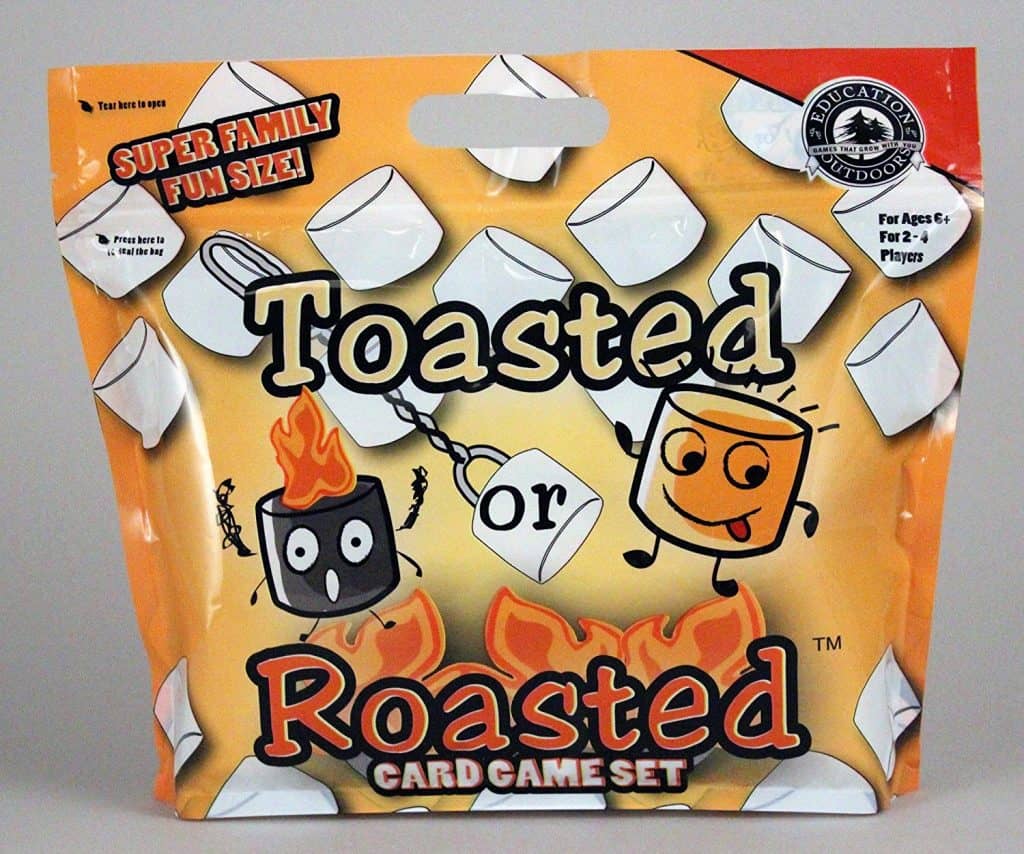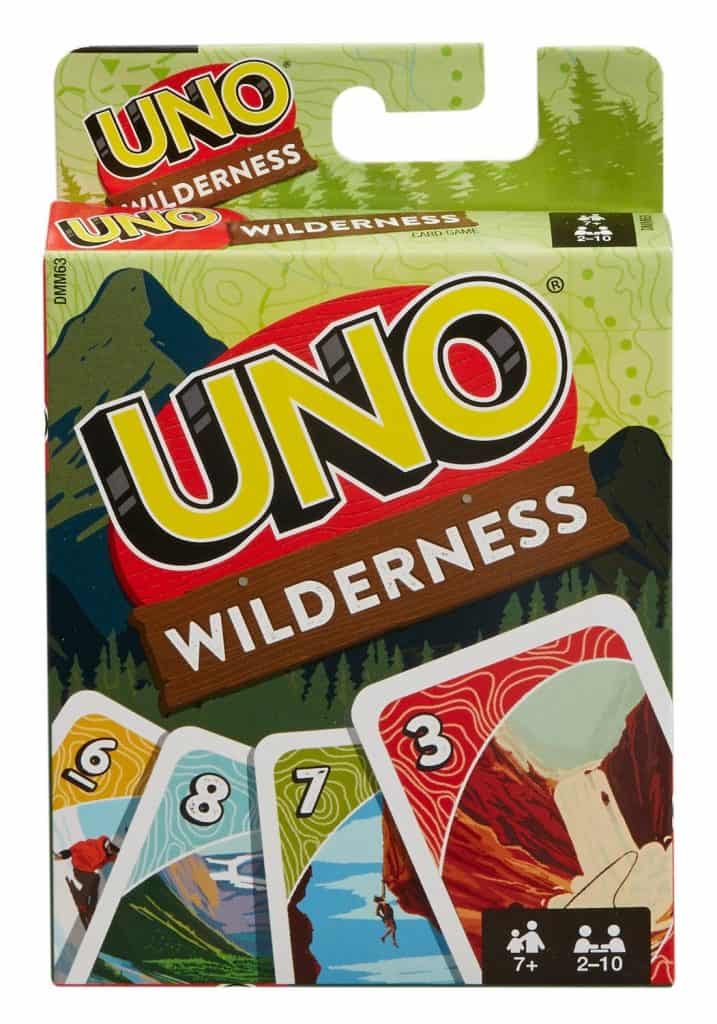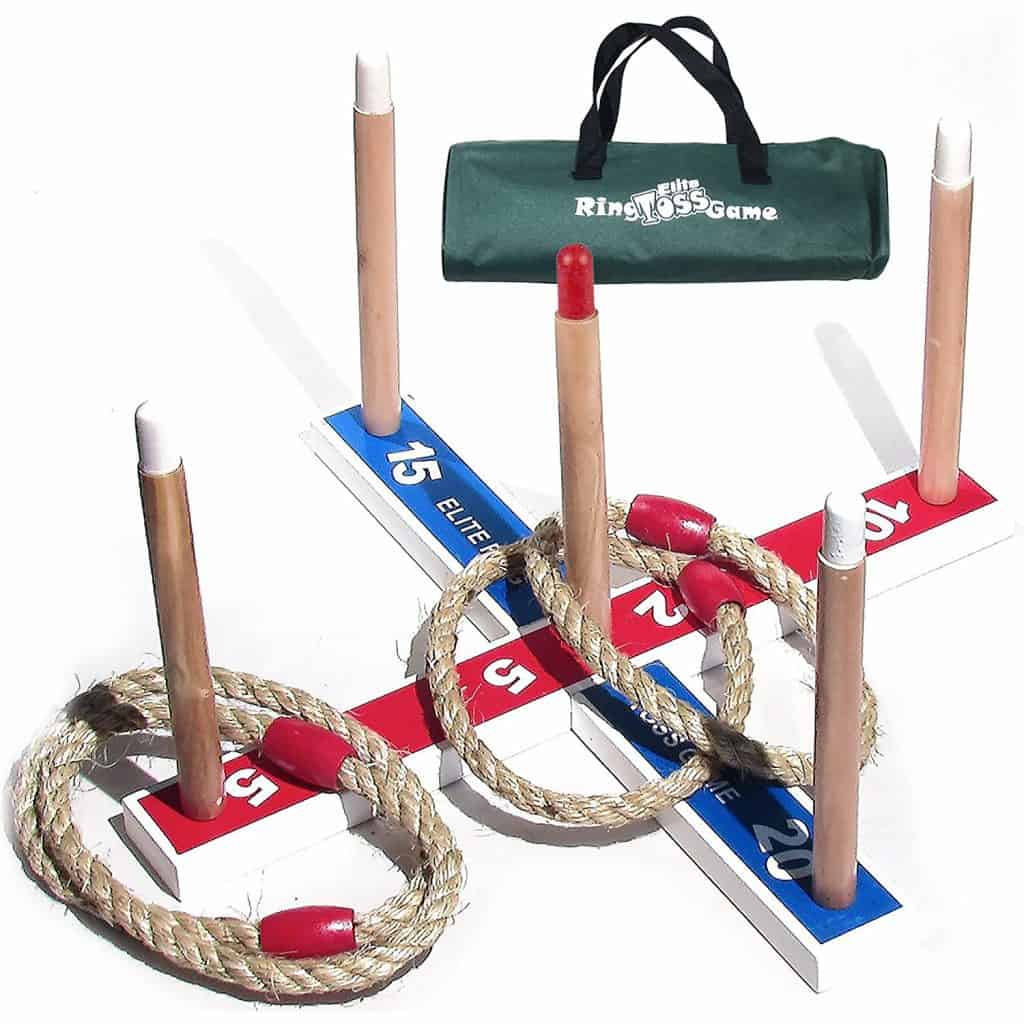 What do I like most about this list? They make perfect birthday and Christmas gifts for the people in your life that love the outdoors! Still, want other gift ideas for the parks lover? Check out my store as I have placed many of my favorite things I have found in my travels through the parks! Happy camping!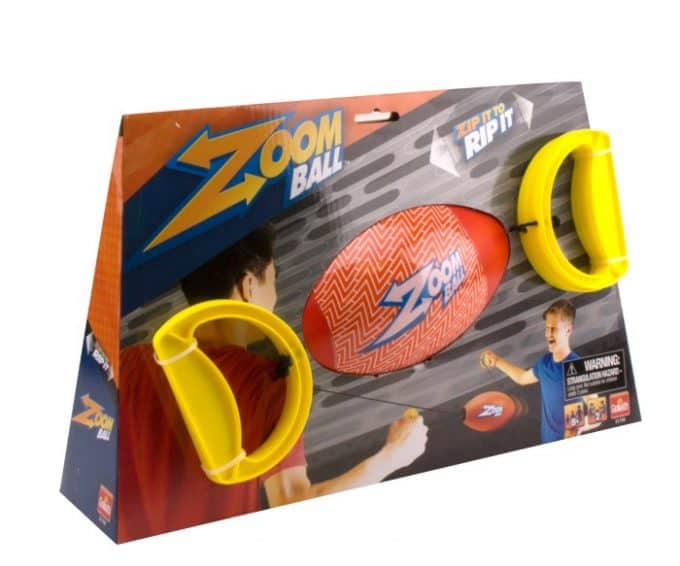 Zip it to rip it! Players pull the handles to send the ball hurtling toward the other player!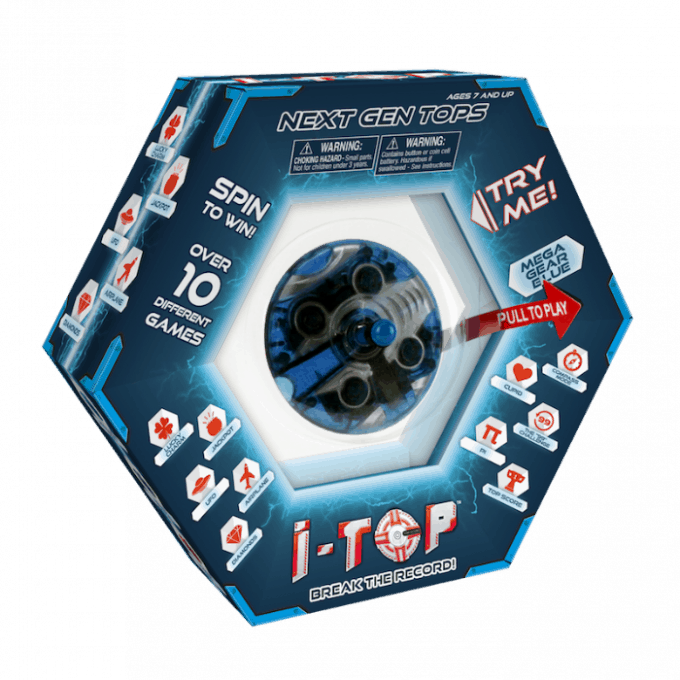 Cool, high-tech plastic top has LEDs that count the spins!  Unlock hidden features including special animations. Spin your way to the top score by competing in multiple challenges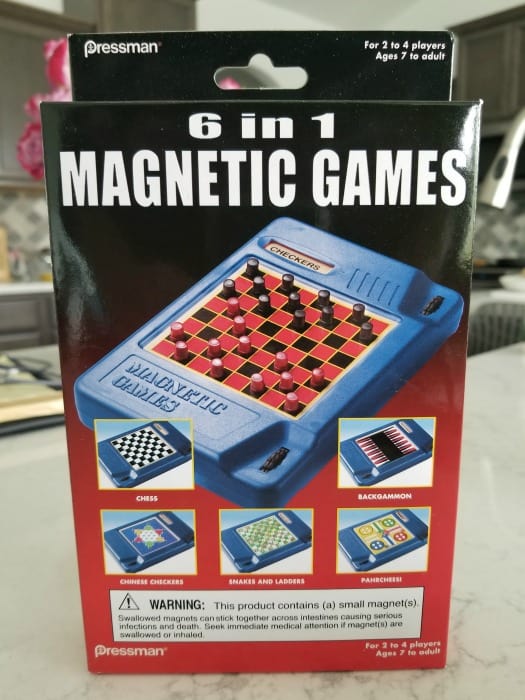 Checkers, Chess, Backgammon, Parcheesi, Chinese Checkers, Snakes and Ladders all together in one game package! Great for travel

Check out these great National Park Camping adventures!
Hot Springs National Park Camping
As a bonus here are my Park Ranger Camping Tips!