The Gulpha Gorge Campground is the only campground located in Hot Springs National Park. Hot Springs National Park Camping is a fantastic way to get out and enjoy the natural beauty in this park.
Especially as most park visitors focus on the bathhouse row area and miss out on the natural beauty this park has to offer. I have found that the more time you spend here, the more you enjoy Hot Springs National Park!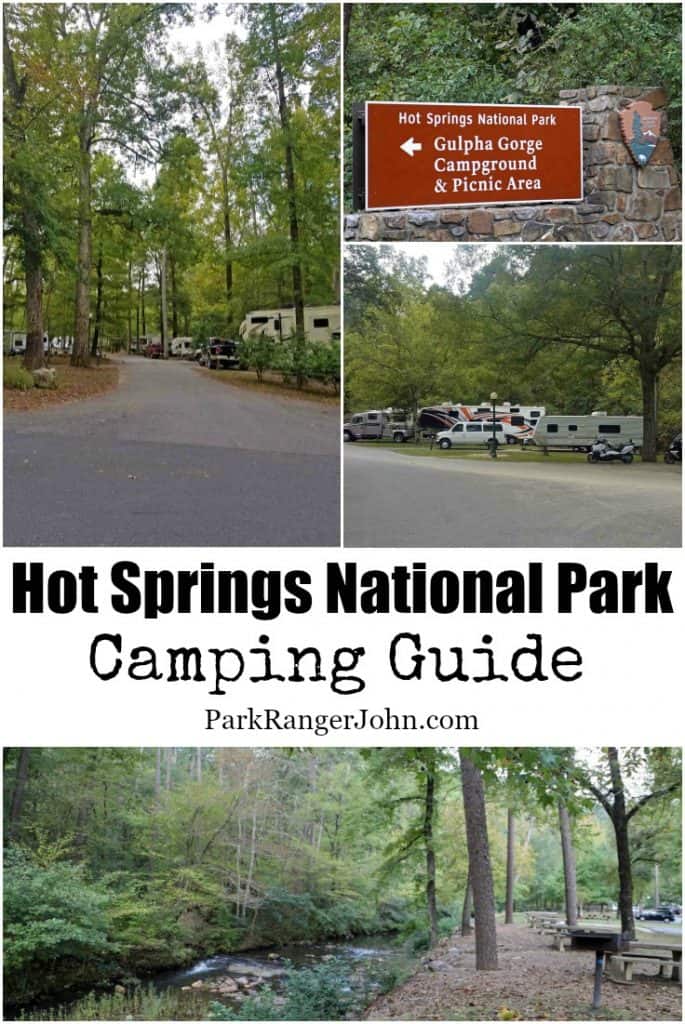 Hot Spring National Park Camping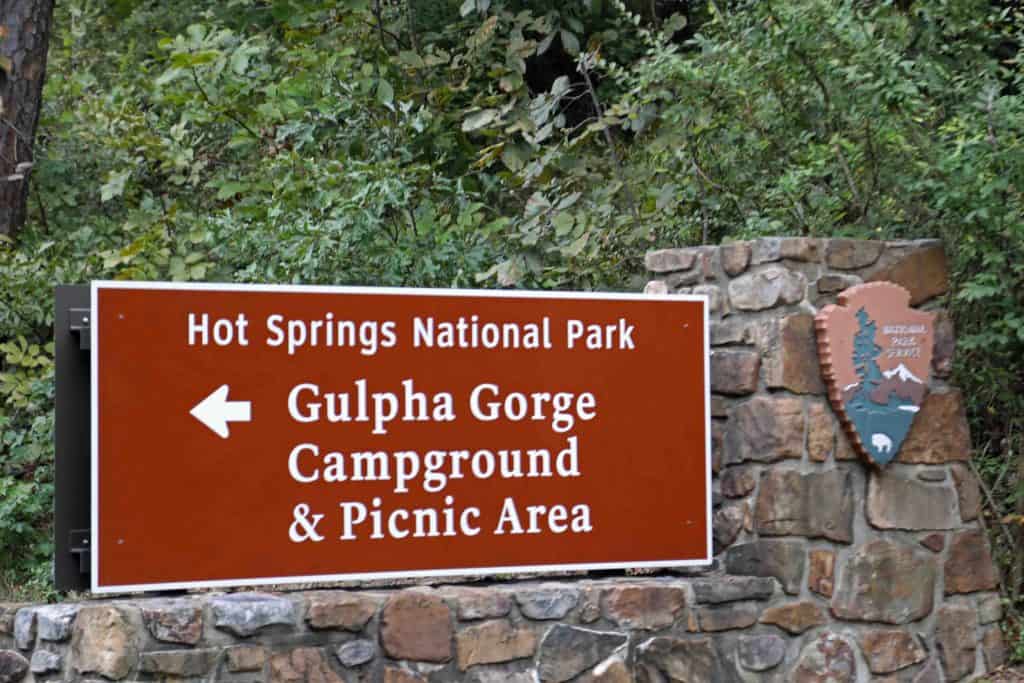 Gulpha Gorge Campground
The Gulpha Gorge Campground at Hot Springs National Park has a beautiful setting in what seems like miles away from the bathhouse row and the bustle of the city of Hot Springs.
Here you will find more traditional park activities like a park amphitheater with ranger programs, hiking trails, and wading in the Gulpha Creek.
The campground is set up for RV's as each site has a paved parking area and full hookups with both 30 & 50 amp service. You can still have a tent but you will be placing it on the paved parking area as tents are not allowed on the grass.
This means you will definitely need some sort of pad to sleep on. I would consider sites 20-44 to be the premium sites as they are located along the Gulpha Creek while sites 1-16 are located next to Highway 7S. During the day this is a very well-traveled road and people could find this very distracting.
Here is more valuable information for planning your perfect trip camping at Hot Springs National Park:
Campground fee - $30 per night
$15 per night if you have a Senior or Access Pass
Stay Limits - 14 Day Maximum Limit
Amenities - All sites have full hookups: 30 and 50 amp electric, water, and sewer connections.
Each campsite has a picnic table, pedestal grill, and water nearby.
Reservations - Campsites are first-come, first-serve. There are no reservations for any of the campsites
Showers - There are no showers in the Gulpha Gorge Campground.
There are flush toilets and electricity in the bathrooms. The bathrooms are located close to the campsites.
Quiet hours are 10 pm - 6 am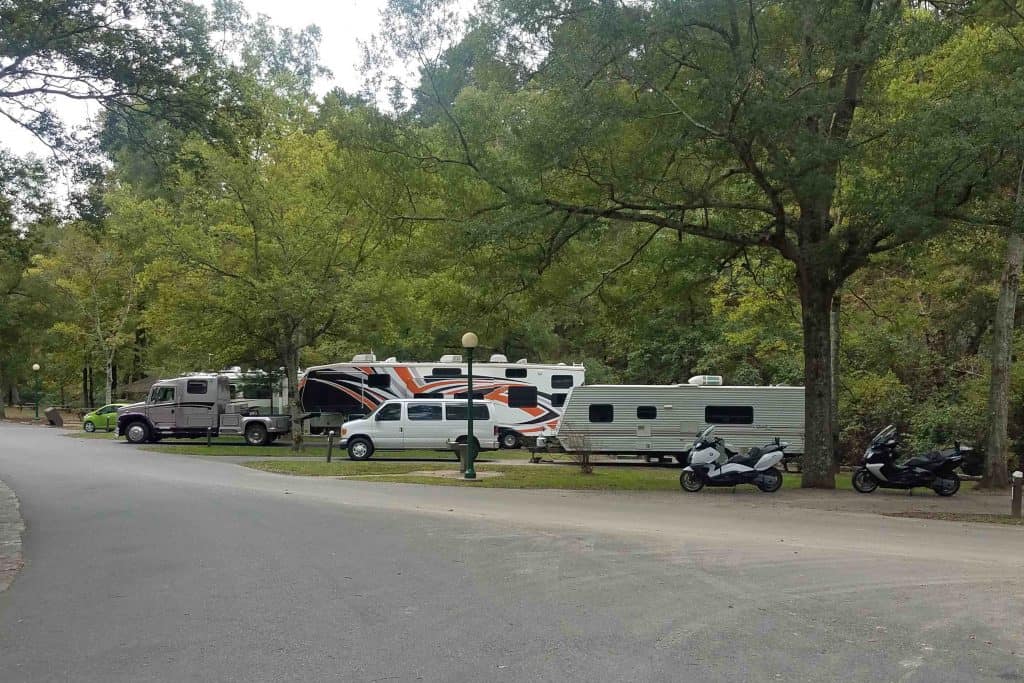 Most people can expect to have cellular phone service in the campground
The campground road is paved
All sites are back-in
GPS Coordinates are 34.5235 93.0364
Campground Elevation: 535 feet
Most Campsites have trees and shade
Campsites vary between 30'-60' in length
There is a camp host on-site
Checkout time is 12 PM
Pets - Pets are allowed if on a leash and under control at all times.
There are no Fire Rings in campsites but there is a nice big group fire ring with benches available for use with a permit.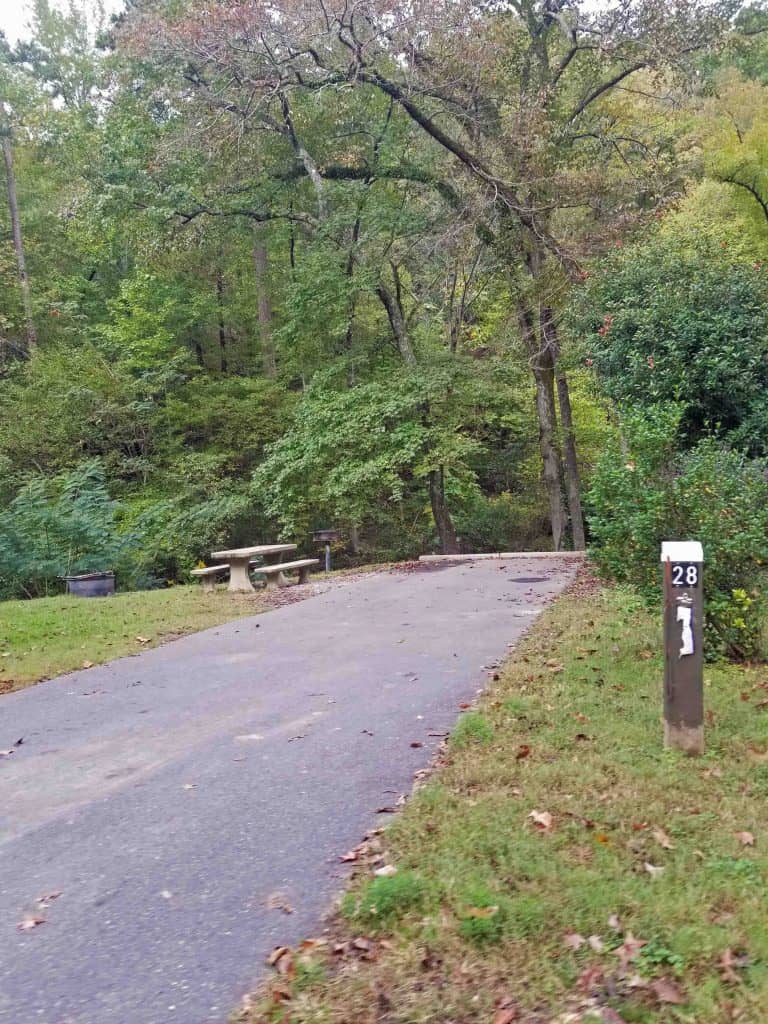 Hot Springs National Park Address:
Hot Springs National Park
101 Reserve Street
Hot Springs, Ar. 71901
Hot Springs National Park Phone Number:
(501) 620-6715
Gulpha Gorge Campground Address:
Gulpha Gorge Campground
305 Gorge Road
Hot Springs AR 71901
Gulpha Gorge Campground is located off US Hwy 70B on the east side of Hot Springs.
Hot Springs Arkansas Cabins
Hot Springs National Park does not have any cabins for rent, however, you can visit Arkansas State Parks for your Hot Springs Cabin Rentals.
You can rent one of 20 cabins or a yurt at Lake Catherine State Park which is only located 20 Minutes away from Hot Springs National Park. check out their website for more information and to make reservations.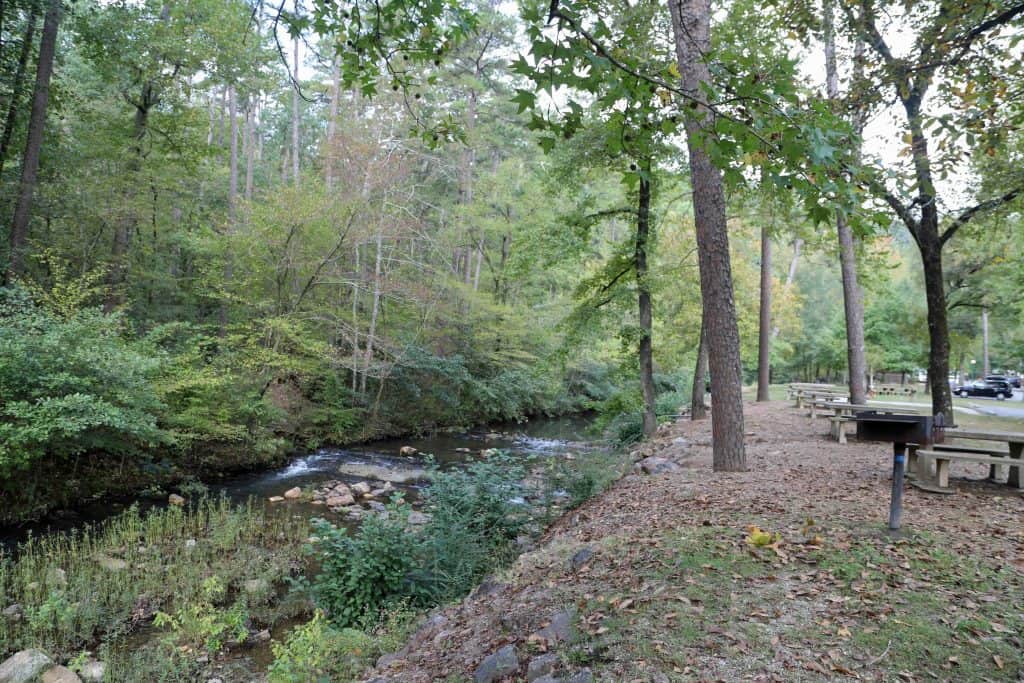 Additional Resources
Hot Springs Hiking - Check out the amazing hiking opportunities in Hot Springs NP.
Hot Springs National Park travel guide - All the info you need to plan an epic trip.
Things to do in Hot Springs NP - All the things you don't want to miss in the park.
Superior Bathhouse Brewery - learn more about the only brewery in a national park.
Hot Springs Mountain Tower - Find out how to see the best views of Hot Springs.
Now you have the information you need to go camping at Hot Springs National Park. Make sure to also check out my other articles on Hot Springs National Park like Travel Tips, Things to do, and hiking so you can start planning your dream vacation.
Check out all of the Arkansas National Parks and neighboring National Parks in Texas, Missouri National Parks, Louisiana National Parks, Oklahoma National Parks, Tennessee National Parks, and National Parks in Mississippi