Buffalo National River is located in north-central Arkansas. This park protects 135 miles of the Buffalo River.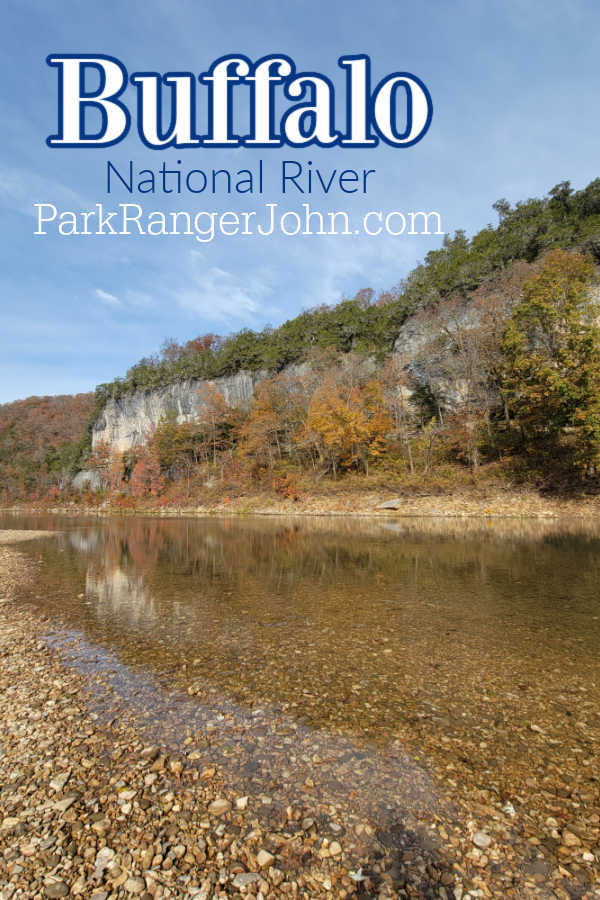 Buffalo National River
The Buffalo River flows east for a few miles as a small street in the Boston Mountains before turning into one of the wildest rivers in the United States.
The river is celebrated for canoeing but is also great for float trips. There are multiple river access points that provide swimming, fishing, and wilderness area access.
Limestone bluffs rise more than 400 feet straight from the river. Wildlife including black bears, elk, white-tailed deer, mink, bobcats, and beavers live in the Buffalo River valley.
The park is broken into three regions. When planning your visit make sure you look at a map and how far away things are from each other. We planned to hop to a few different places and then realized they were a 90 minute drive from each other.
Tyler Bend Visitor Center
Tyler Bend Visitor Center is located about 2 ½ miles off of Highway 65 between St. Joe and Marshall, Arkansas.
The Tyler Bend Visitor Center has clean restrooms, a great park movie, a ranger desk, and a small interpretive area describing wildlife found on the river.
A visitor contact station is located at Buffalo Point, 17 miles south of Yellville, AR, on Highway 14/268.
There is also a seasonal visitor contact station located at Steel Creek Campground, about 2 miles east of Ponca on Highway 74.

Junior Ranger Program
Visit the Tyler Bend Visitor Center, Buffalo Point Ranger Station, or Steel Creek Ranger Station to pick up your free junior ranger handbook!
This is one of the coolest junior ranger programs we have done. It is so well done.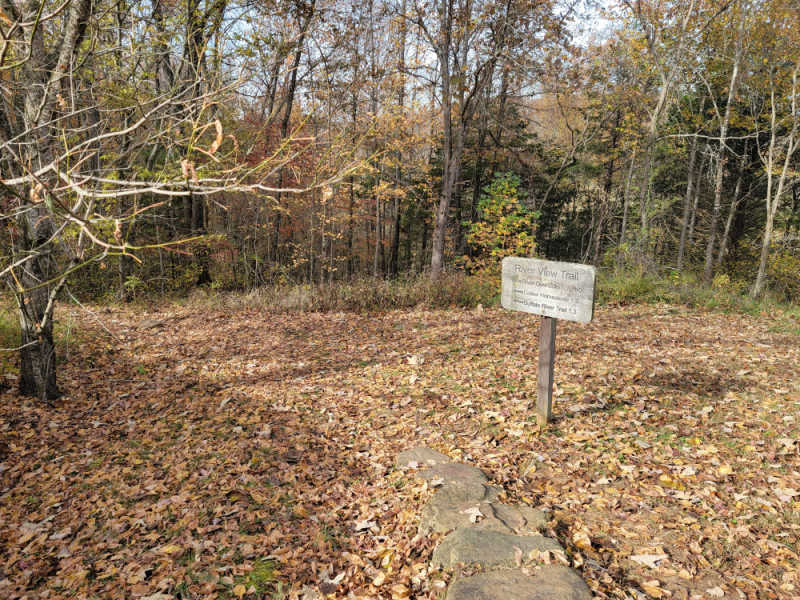 Hiking
There are more than 100 miles of hiking trails within the park. These trails range from short day hikes to strenuous hikes.
The park visitor centers have trail guides broken into the different districts of the park.
Make sure to carry the ten essentials with you. Make sure you know if it is hunting season before heading out into the park! If it is hunting season you will want to wear hunter orange for your protection.
Hiking trails are marked with white markers while horse/hiking trails are marked with yellow markers. Hikers may travel on horse/hiking trails but horses are not allowed on hiking trails.
Horses are only allowed on trails in the Lower Wilderness Area.
Pets are allowed on designated trails. Make sure to check before heading out on the trail.
International Dark Sky Park
In 2019 the park gained status as an International Dark Sky Park (IDSP) by the International Dark-Sky Association (IDA).
Buffalo National River is the first park in Arkansas to achieve this status!
The park is changing out lights and has enacted a light curfew for the Tyler Bend Pavilion.
Tyler Bend Pavilion Light Curfew:
April - September: Lights turn off at 9:00 pm
October: Lights turn off at 8:00 pm
November - March: Lights turn off at 7:00 pm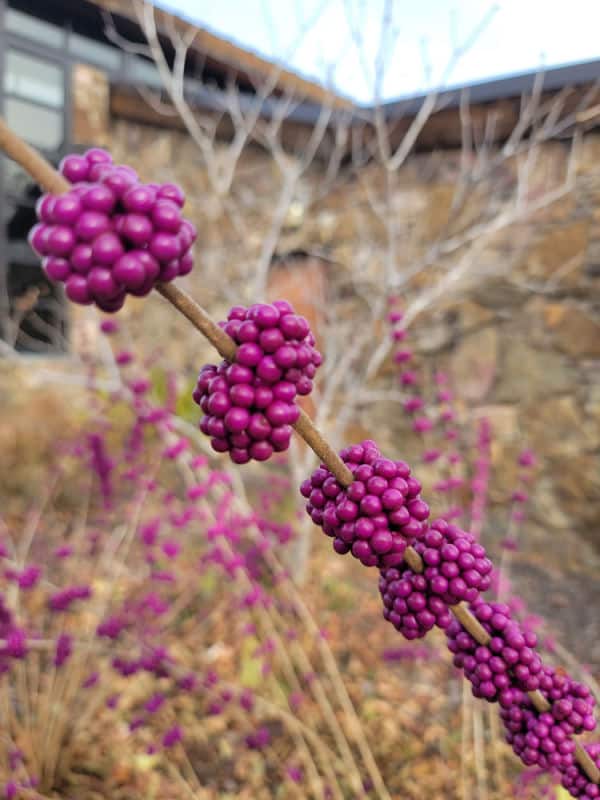 Buffalo Point Rustic Cabins
These rustic cabins are located in the Lower District (South Maumee to Buffalo City) and managed by Buffalo Point Concession.
There are civilian conservation corps constructed rustic cabins from 1939 and a four-unit lodge also constructed by the CCC.
Modern duplex cabins are also available for rent.
Rustic Cabins open from March 1st to November 22nd
Modern Cabins and the Lodge are available year-round.
For more information and reservations, contact Buffalo Point Concession, 2261 Hwy. 268 E, Yellville, AR, 72687, or call (870) 449-6206. www.buffalopoint.net
Camping
There are multiple campgrounds throughout the park ranging from primitive to full hook-up RV sites.
Descriptions of the park's campgrounds are available on this chart of all campgrounds, amenities, and fees can be found on the Fees & Passes page.
There are no fees or permits required for backcountry camping.
Check out our post on Tyler Bend Campground.

National Park Passport Stamps
There is a passport stamp station at Tyler Bend Visitor Center. We found the following stamps during our visit:
Buffalo National River, First National River
NPS Centennial
Passport 25th Anniversary
Buffalo NR Passport Stamp Sticker is part of the 2002 Passport Stamp Set.
We use the Explorer Edition Passport Book that can be expanded and updated. This is a great way to track all of the parks you have visited over time.
We like to use these circle stickers for park stamps so we don't have to bring our passport book with us on every trip.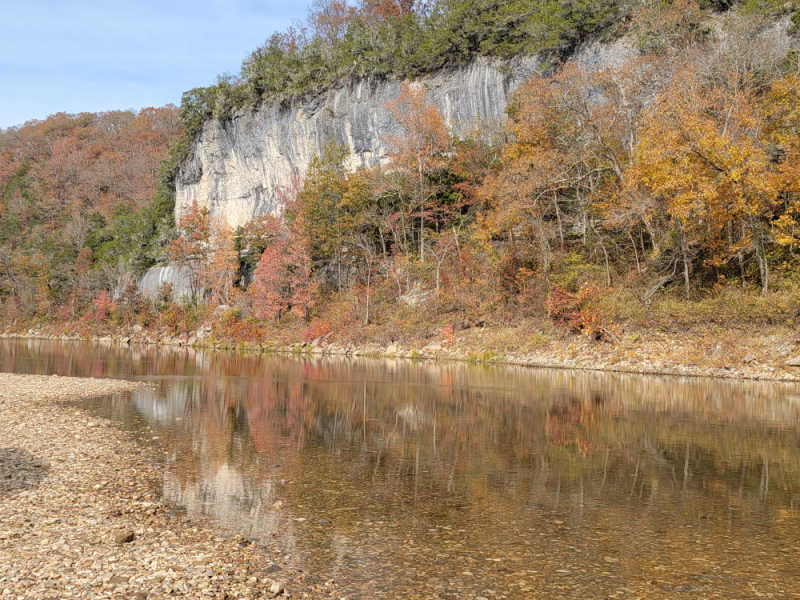 Things to know when planning a visit to Buffalo National River
Address - Tyler Bend Visitor Center - 170 Ranger Road, St. Joe, AR 72675
Park Hours - The park is open 24 hours.
Entrance Fee - $0.00, There is no fee to visit this park.
Cell Service - Cellular access is very limited park-wide.
Pets - All park trails are closed to pets with the exception of the Tyler Bend Campground trails (Spring Hollow, Buck Ridge, and Rock Wall in the Middle District), and all three Buffalo Point Campground trails (Forest Trail, Overlook Trail, and Campground Trail in the Lower District).
Pets are allowed in all campgrounds, on the river, and on the gravel bars, but must be under physical control at all times.
National Park Service Website - https://www.nps.gov/buff

National Park Sites near Buffalo National River
Pea Ridge National Military Park
Fort Smith National Historic Site
Wilson Creek National Battlefield
Ozark National Scenic River
Arkansas Post National Memorial
Check out all of the Arkansas National Parks and neighboring National Parks in Texas, Missouri National Parks, Louisiana National Parks, Oklahoma National Parks, Tennessee National Parks, and National Parks in Mississippi