Wilson's Creek National Battlefield in Southwestern Missouri preserves and interprets the site of an early Civil War Battle.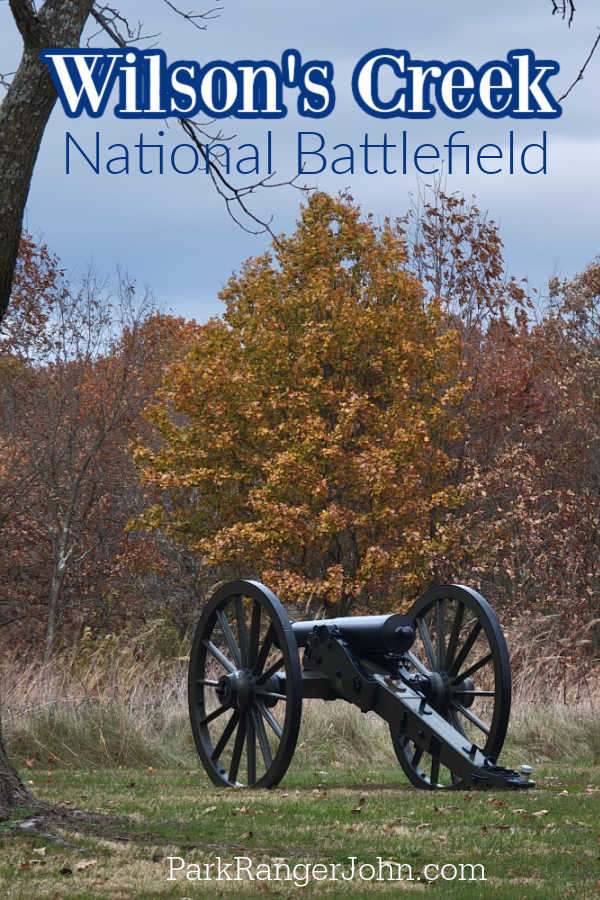 Wilson's Creek National Battlefield
Wilson's Creek was the first major battle of the Civil War fought west of the Mississippi River. The state of Missouri was great importance strategically to both sides during the Civil War.
Missouri had more skirmishes and battles than any other state other than Virginia and Tennessee. On August 10, 1861 the first major battle fought west of the Mississippi River happened at Wilson's Creek.
Brigadier General Nathaniel Lyon was killed in the battle becoming the first Union general to die in battle.
The battle of Wilson Creek ended in a Confederate victory. The Southern army was unable to pursue the retreating Union forces. This win allowed the Confederacy to take control of Southwestern Missouri for a bit.
The National Battlefield features a visitor center, battle site, driving tour, and walking trails.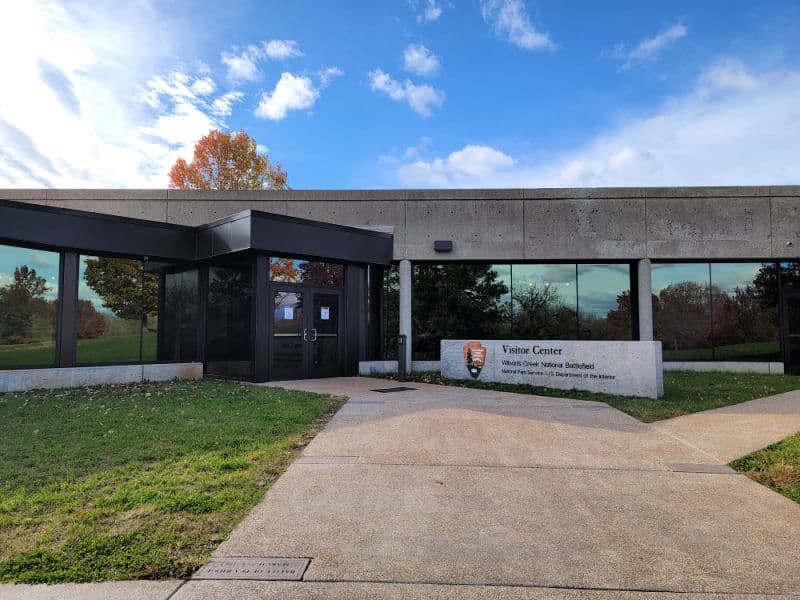 Visitor Center
You will need to stop into the visitor center and show your National Park Pass or pay the entrance fee to get a token for the auto loop.
While in the visitor center make sure to check out the park video. It really shows what happened during the Battle at Wilson's Creek.
We highly suggest watching the video before heading out on the auto tour so you know why each spot is included.
The visitor center also has a large display of guns, swords, and other weaponry. There are interpretive panels discussing the Civil War.
Junior Ranger
The Junior Ranger program can be filled out while in the visitor center. There are a couple of pages from the auto loop but you can turn it in before completing the auto loop if you are low on time.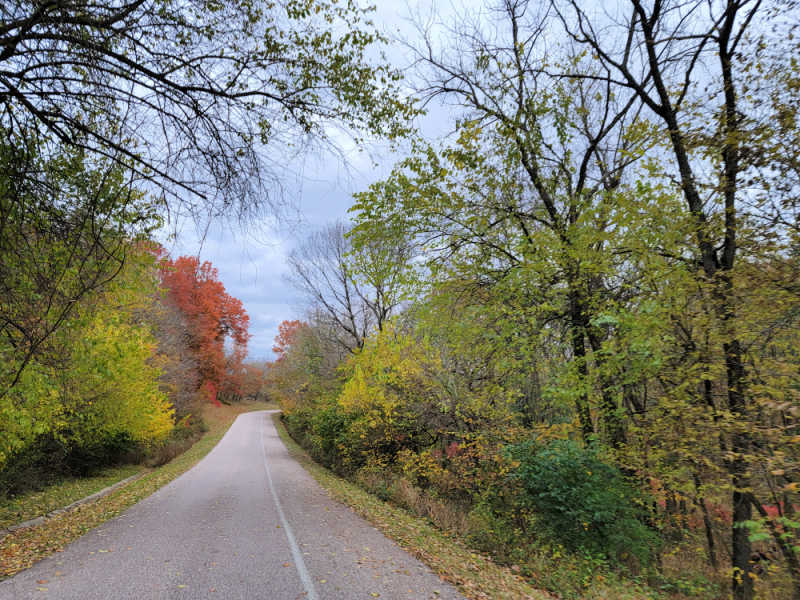 Self-Guided Auto tour
There is a 4.9-mile driving tour with stops at important battle locations. There are eight interpretive stops at significant points on the tour road including Bloody Hill.
Each of the stops is clearly labeled and has interpretive panels discussing what happened in that location.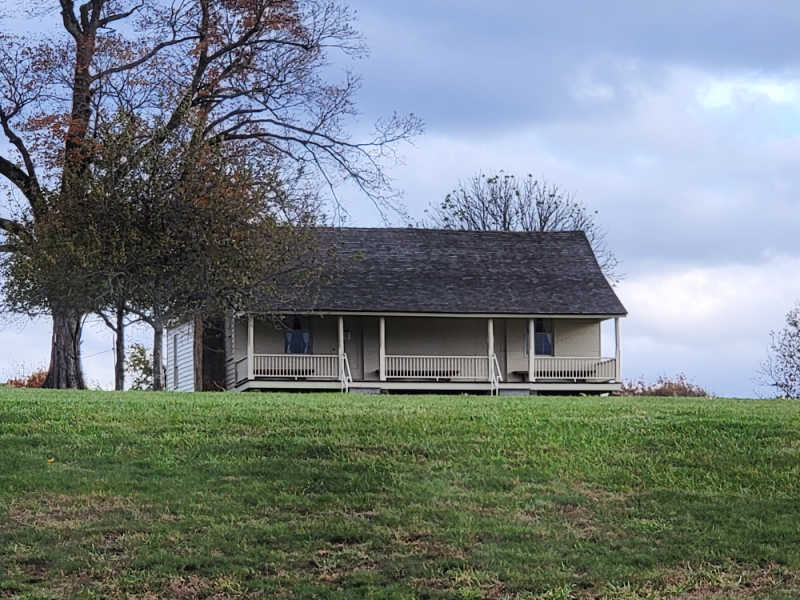 The Ray House
The Ray House is open daily (subject to staff and volunteer availability) between Memorial Day and Labor Day.

Hiking Trails
There are five short walking trails within the park along with a trail system for longer hikes and horseback riding.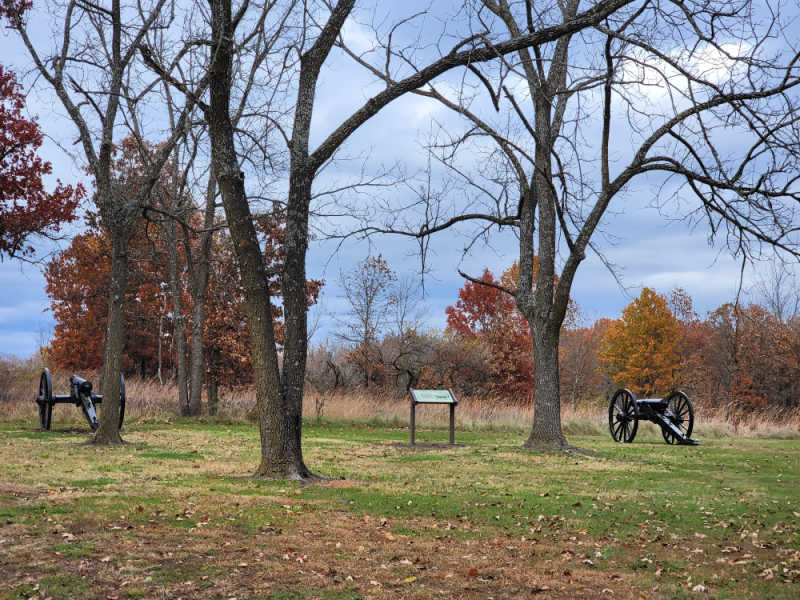 Civil War Research Library
The John K. and Ruth Hulston Civil War Research Library at Wilson's Creek National Battlefield is open 9:00 am to 12:00 pm and 1:00 pm to 4:00 pm Tuesday-Saturday, closed Sunday and Monday.
The research library includes around 15,000 cataloged books and other items.

Living History Programs
Living History programs depicting Civil War soldier life, musket and artillery firing demonstrations, Civil War medicine, and other related topics are presented from Memorial Day to Labor Day on selected weekends (subject to staff and volunteer availability).
National Park Passport Stamps
The National Park Passport Stamps are located at the front of the bookstore.
We use the Explorer Edition Passport Book that can be expanded and updated. This is a great way to track all of the parks you have visited over time.
We like to use these circle stickers for park stamps so we don't have to bring our passport book with us on every trip.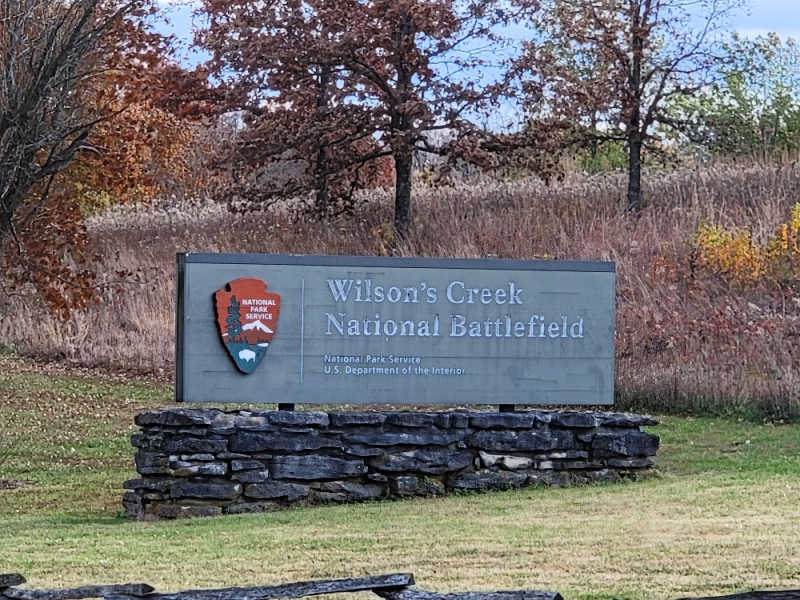 Things to know when planning a visit
Park Address:
6424 W. Farm Road 182
Republic, MO 65738
Park Hours:
Tour road, battlefield, and trails are open during posted hours (changes by season).
Tour Road opens at 7:00 am for walkers and bicycles only.
Vehicle entrance begins at 8:00 am which requires a gate token issued inside the visitor center.
The visitor center and museum hours are 8:00 am to 5:00 pm daily, seven days a week.
The Library hours are 9:00 am to 12:00 pm and 1:00 pm to 4:00 pm Tuesday-Saturday, closed Sunday and Monday.
Entrance Fee:
Individual Fee - $10
Vehicle Fee - $20
Motorcycle Fee - $15
Camping: There is no camping available within the park
Lodging: There is no lodging available within the park
National Park Service Website: https://www.nps.gov/wicr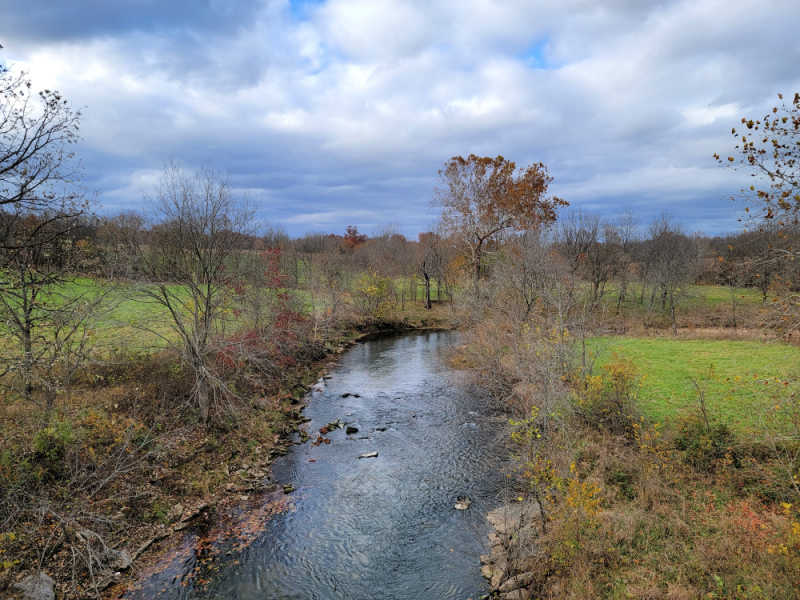 National Park Sites near Wilson's Battlefield
Arkansas Post National Monument (Gillett, Arkansas)
Fort Smith National Historic Site (Fort Smith, Arkansas)
Pea Ridge National Military Park (Pea Ridge, Arkansas)
Fort Scott National Historic Site (Fort Scott, Kansas)
George Washington Carver National Monument (Diamond, Missouri)
Gateway Arch National Park (St. Louis, Missouri)
Ulysses S. Grant National Historic Site (St Louis, Missouri)
Harry S. Truman National Historic Site (Independence, Missouri)
Check out all of the National Parks in Missouri and neighboring National Parks in Arkansas, National Parks in Oklahoma, National Parks in Kansas, National Parks in Nebraska, National Parks in Iowa, National Park in Illinois, and National Park in Tennessee