Before Ulysses S. Grant was president of the United States and general who was victorious in the Civil War he attempted to be a farmer. The Ulysses S. Grant National Historic Site preserves and shares "White Haven" the home where Ulysses S. Grant lived with his wife Julia Dent.
Prior to them living in the home it was Julia's family home and farm. Julia grew up at White Haven as the 5th of 7 children and the first girl. She grew up fishing, riding horses and playing in the woods.
She met Ulysses S. Grant through her brother Fred Dent who were roommates at West Point. Fred brought Ulysses home with him where he met and fell for Julia.
They courted at the farm with horse rides, walking the property, and trying to dodge siblings so they could spend time alone.
They were married for thirty-seven years. They had four children together Frederick, Ulysses Jr. (called Buck), Ellen (called Nellie or Missy), and Jesse.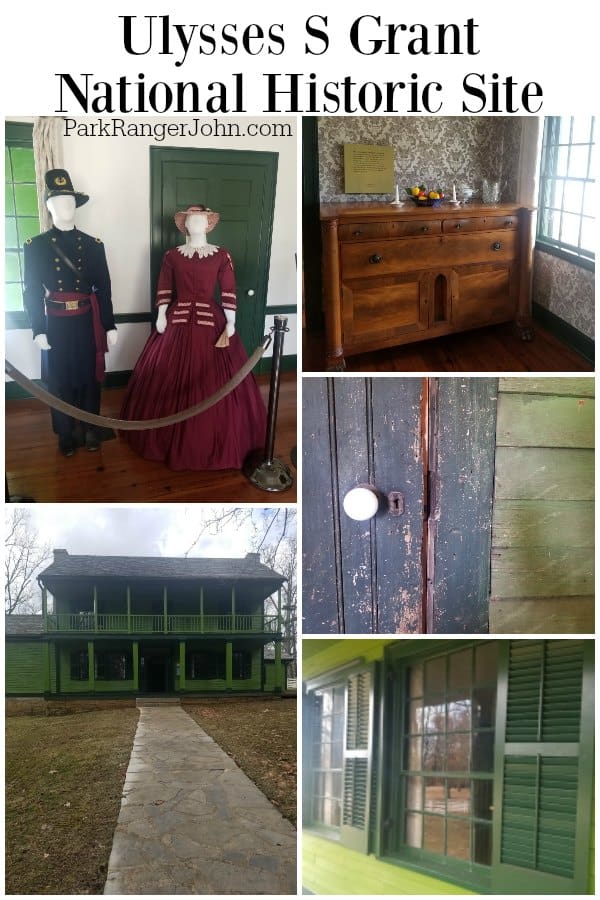 Ulysses S Grant National Historic Site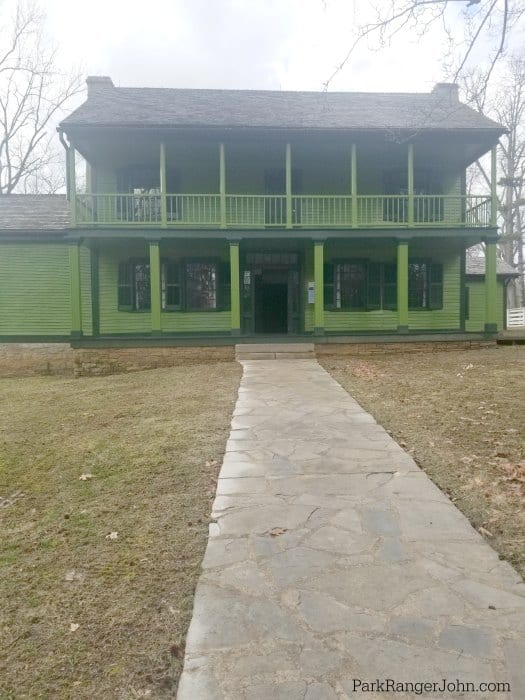 Things to do at Ulysses S Grant NHS
Watch the 22-minute introductory film "Ulysses S. Grant: A Legacy of Freedom"
The park film does an amazing job of explaining the life of Ulysses S. Grant.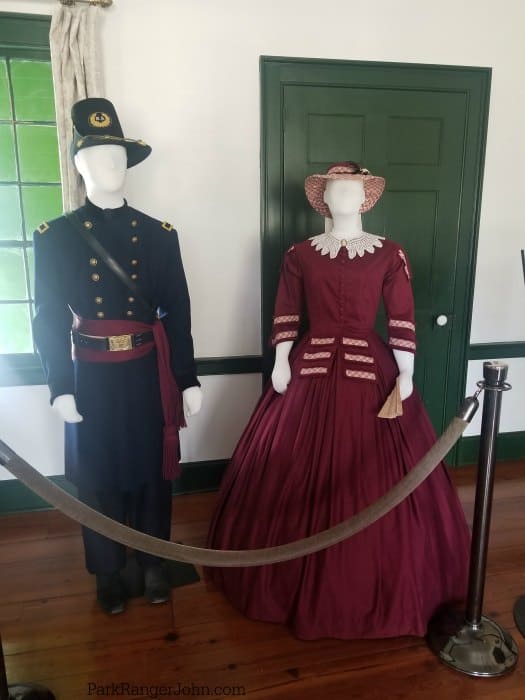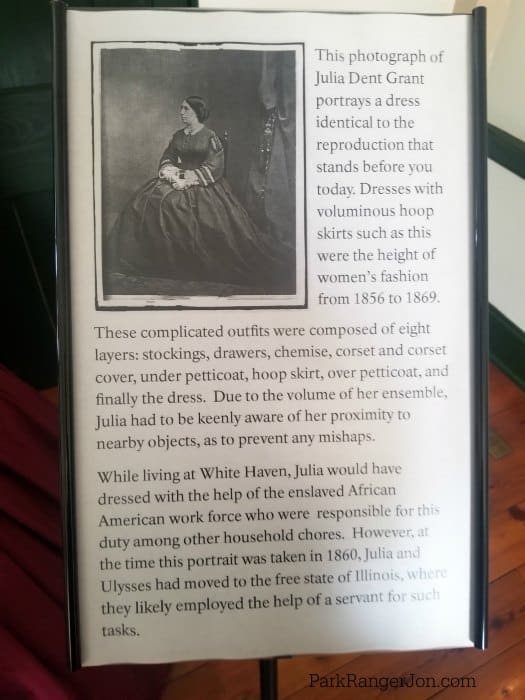 Take a ranger-led tour of President Grant's historic home "White Haven"
Free interpretive visits to the Main House are usually offered every 30 or 60 minutes beginning at 9:30 a.m. Typically the last house visit of the day begins at 4:00 p.m
This is a great way to learn more about White Haven. The ranger guides you to the house and tells you about the history.
You can wander around some of the rooms and also see in the winter kitchen below the house.
Visit the museum located in the 1872 horse stable
The museum is filled with amazing information on Grant's life.
Be a junior ranger
The Junior Ranger program can be picked up at the front desk of the visitor center. It can be filled out while touring the visitor center and the house.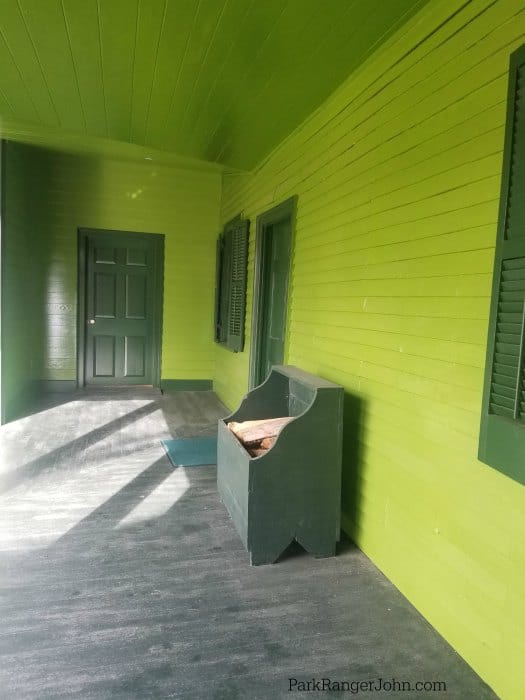 Things to know when planning a trip to Ulysses S Grant National Historic Site
The park is located in St. Louis, Missouri in a suburb of the city. There is a large parking lot making it easily accessible to access the park.
It is across the street from the Busch Family Estate.
Park Address
7400 Grant Road
St. Louis, MO 63123
Park Hours
Daily from 9 am to 5 pm
The park is closed on Thanksgiving, Christmas Day, and New Year's Day.
Park entrance fee - $0.00, there is no fee to visit this park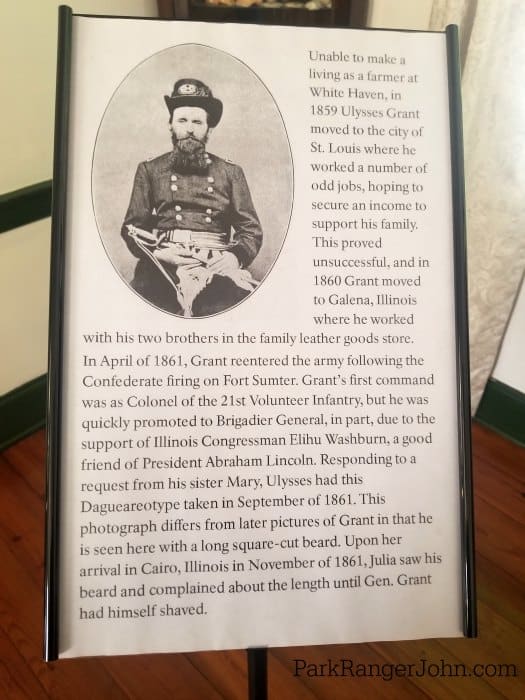 National Parks near Ulysses S Grant National Historic Site
Lincoln Home National Historic Site
George Rogers Clark National Historical Park
Lincoln Boyhood National Memorial
Fort Donelson National Battlefield
Harry S Truman National Historic Site
Check out all of the National Parks in Missouri and neighboring Illinois National Parks and Kansas National Parks.
Visiting the park is one of our favorite things to do in St. Louis! There are so many great attractions and parks to visit in this area.