Lincoln Boyhood National Memorial is located in Southern Indiana. This memorial encompasses the land where President Lincoln lived the early years of his life. President Lincoln was the 16th president of the United States.
The Lincoln Family moved to this farm after Abraham Lincoln's father lost two parcels of land in Kentucky due to title disputes. In 1816, the Lincoln family moved to southern Indiana where Thomas Lincoln could buy government land. Thomas Lincoln also wanted to be in an area that opposed slavery.
On this land, Abraham Lincoln would grow into manhood and really shape his values. In 1830 the Lincoln family moved to Illinois. By this time Abraham Lincoln's mom Nancy had passed away and Thomas had remarried.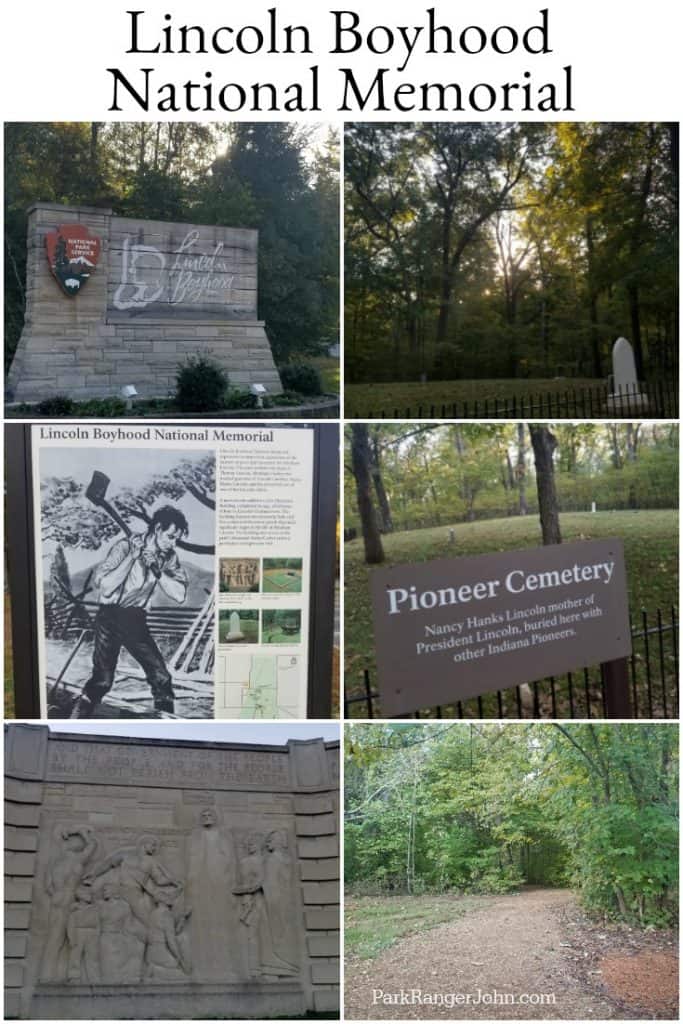 Lincoln Boyhood National Memorial
The Lincoln Boyhood NM Visitor Center includes exhibits detailing Abraham Lincoln's boyhood and family life, a park film, and large sculpture panels which are carved from Indiana Limestone. These panels illustrate events in President Lincoln's life.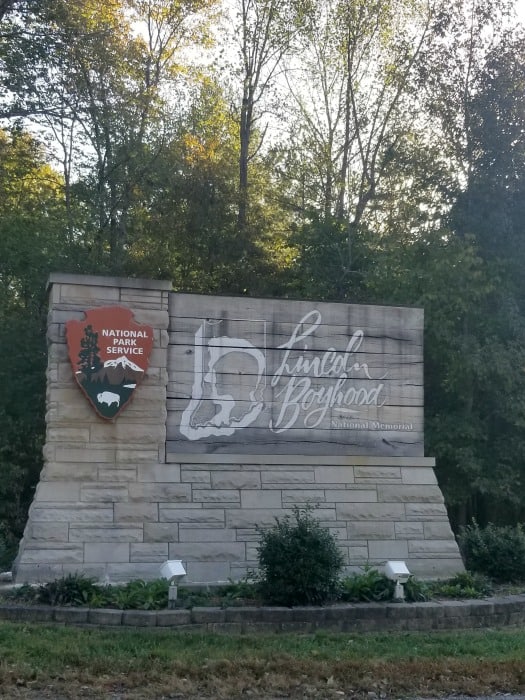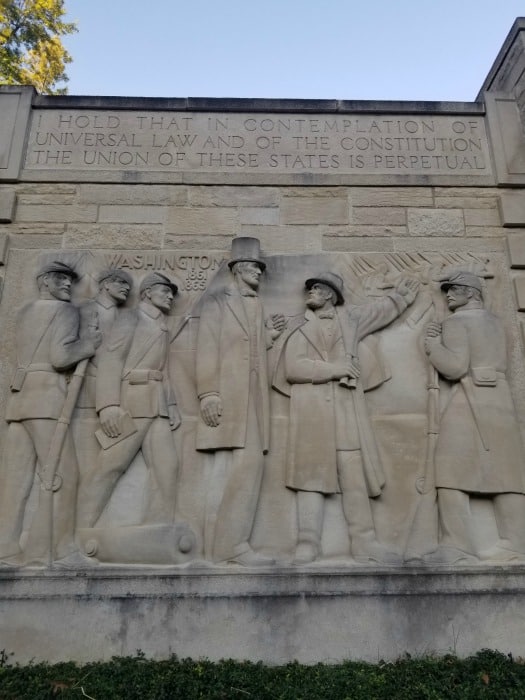 Visit the memorial visitor center
The visitor center is a great place to start your visit to this park. You can pick up a junior ranger program, park pamphlets, watch the 15 minute park film and ask any questions you may have about President Lincoln.
Make sure and check out the limestone sculpture panels depicting President Lincoln's life.
Watch the park film - Forging Greatness: Lincoln in Indiana
The park film Forging Greatness: Lincoln in Indiana is 15 minutes long. The park orientation film is shown every half hour from 8 a.m. to 1/2 hour before closing.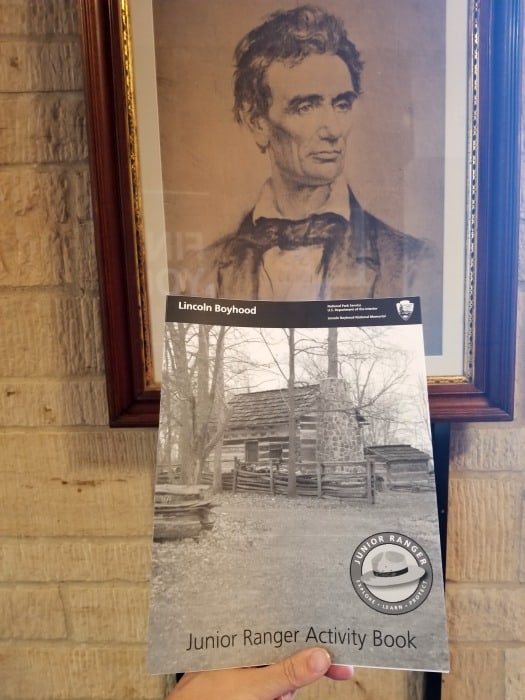 Become a Junior Ranger
The program consists of viewing the 15 minute park orientation film, visiting the grave site of Nancy Hanks Lincoln, the Cabin Site Memorial and the Living Historical Farm.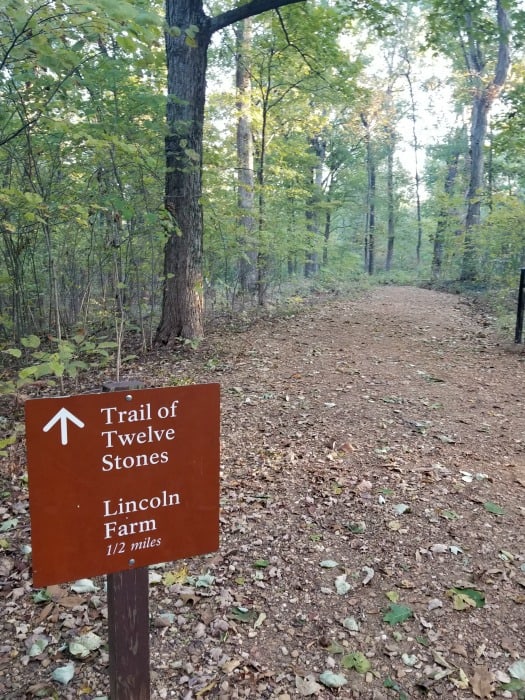 Walk in Lincoln's Footsteps
There are two miles of trails within the park. You can walk in Lincoln's footsteps and explore where Lincoln grew up.
The Lincoln Boyhood Trail connects the Pioneer Cemetery to the Living Historical Farm. The Boyhood Nature Trail loops about one mile through the woods north of the Living Historical Farm.
The Trail of Twelve Stones begins at the Living Historical Farm and ends near the pioneer cemetery.
The Allee is a landscaped, tree-lined walkway that leads to the Nancy Hanks Lincoln gravesite was designed by the noted landscape architect, Frederick Law Olmstead, Jr., and was completed in 1930.
Lincoln Boyhood Nature Trail loops an area known as the "North 40". The land was a part of the original Thomas Lincoln farm but is heavily wooded today.
You can also ride your bike on park trails.
Visit the living historical farm
The buildings are open from mid-April through September and give you the chance to learn more about a working pioneer homestead. You can enjoy a log cabin, outbuildings, split rail fences, animals, gardens and crop fields.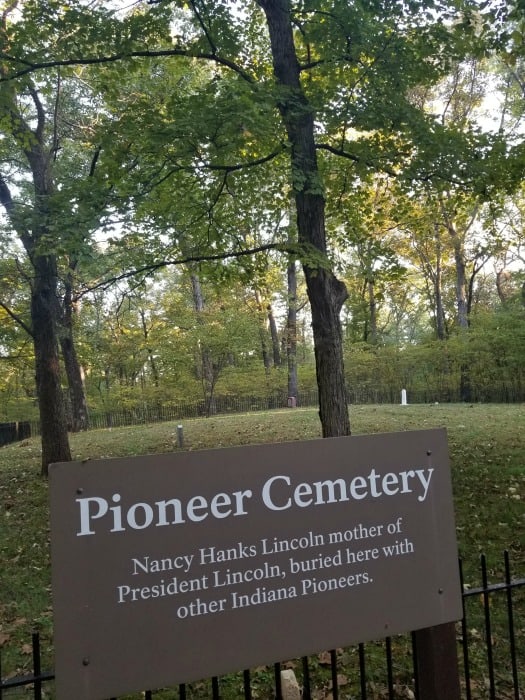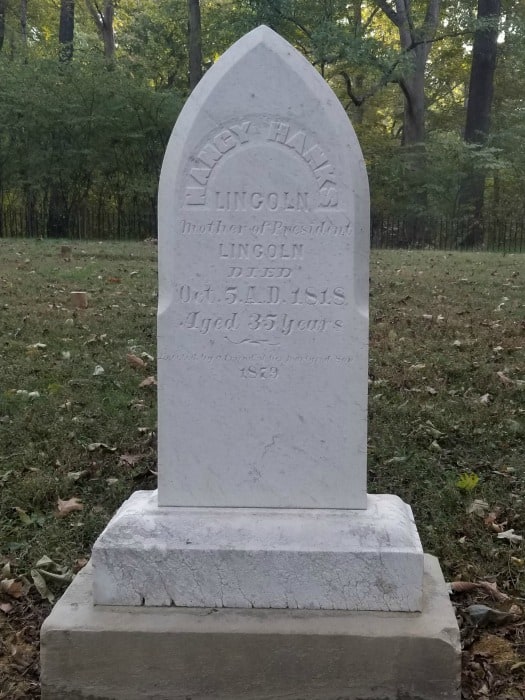 Visit Nancy Hanks Lincoln Grave site
The existing headstone, erected in 1879, marks the burial spot of Abraham Lincoln's mother, who died of milk sickness in 1818.
Visit the Cabin Site Memorial
This is the site that was believed to be where the third Lincoln cabin was located and marked in 1917. In 1936, the State of Indiana excavated the site and found the remains of sill logs and a stone hearth.

What you need to know to plan a visit to Lincoln Boyhood NM
Park address
3027 East South Street
PO Box 1816
Lincoln City, IN 47552
Park Hours
April 1 to September 30th - 8 am to 5 pm
October 1 to March 30 - 8 am to 4 pm
Closed on Thanksgiving, Christmas and New Years Day
Park Fees - There is no entrance fee to visit this park
Pets - Pets are allowed at Lincoln Boyhood NM. Pets must be on leashes at all times. You can bring your pet on the trails but they are not allowed in the buildings unless it is a service animal.
The park was authorized Feb. 19, 1962.
Acreage—199.65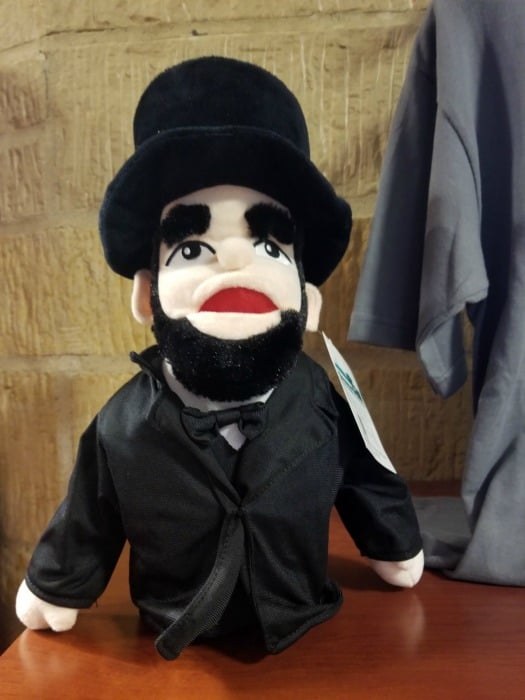 National Parks near Lincoln Boyhood National Memorial
George Rogers Clark National Historical Park - 76 miles
Mammoth Cave National Park - 112 miles
Abraham Lincoln Birthplace National Historical Park - 132 miles
William Howard Taft National Historic Site - 180 miles
Gateway Arch National Park - 194 miles
Check out all of the National Parks in Indiana and neighboring National Parks in Ohio
Check out all 30 US National Memorials overseen by the National Park Service.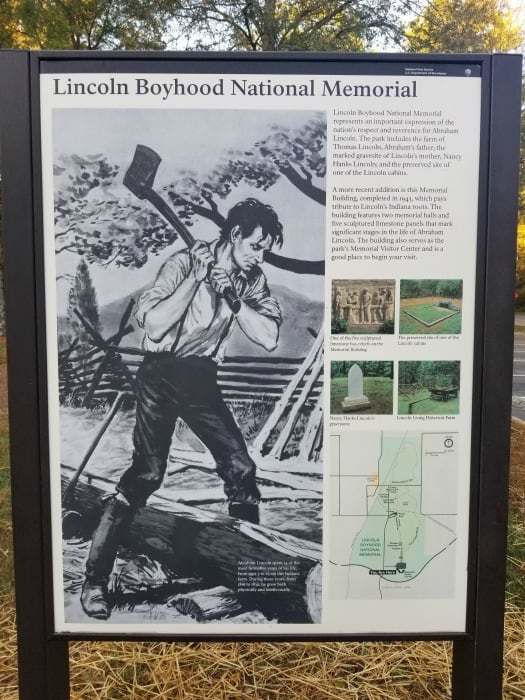 National Parks dedicated to Abraham Lincoln
Ford's Theatre National Historic Site, Washington, DC
Lincoln Park, Capitol Hill Parks, National Capital Parks-East, Washington, DC
Abraham Lincoln Birthplace National Historic Site, KY
Lincoln Home National Historic Site, IL
Mount Rushmore National Memorial, SD