You may be a bit surprised at how many things to do Hot Springs National Park there are. Going into our visit to Hot Springs NP in Arkansas we really were not sure what to expect. Would there be a lot to do? Would we enjoy the park? We had so many questions and honestly were not sure that we would come out of our visit truly enjoying the park.
Thankfully we had a great time at Hot Springs NP and found so many fun things to do during a visit. While this park is totally different than what we have all come to expect from National Parks it is still amazing.
Many people have told us that they were not excited to plan a trip to Hot Springs National Park. That they couldn't figure out why it was worth visiting other than to get a parks passport stamps. I get that this park is different from other parks but that is what makes it so special and unique.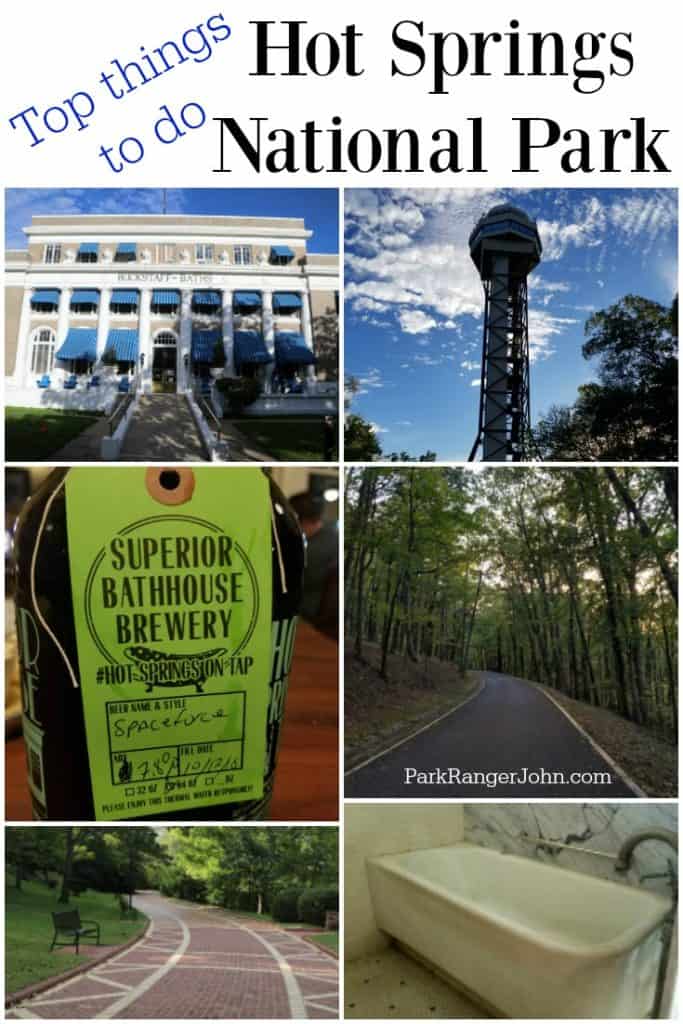 Things to do in Hot Springs National Park
Visit the Fordyce Bathhouse Visitor Center
The Fordyce Bathhouse Visitor Center is a MUST VISIT! You can take a self-guided tour of the bathhouse or take a ranger-led tour to learn more. Make sure and watch the park movie to learn more about the history of Hot Springs NP. The movie does a fantastic job of explaining why Hot Springs NP is so important and why it was protected.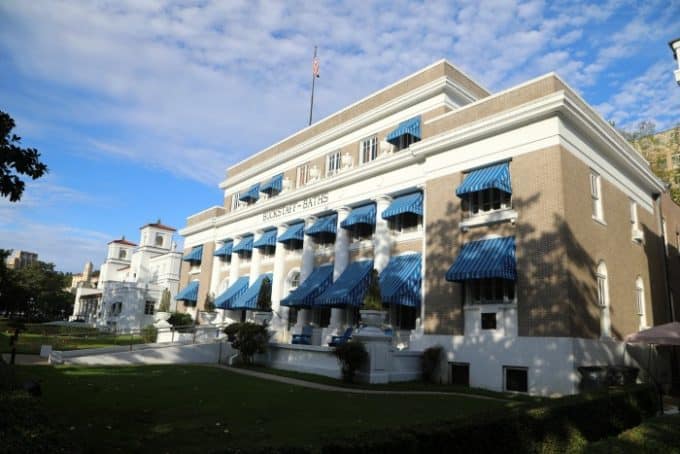 Wander along Bathhouse Row
Bathhouse Row is the showpiece of the park. You can see the unique architecture and feel like you are stepping back in time to when bathing and healing was a luxurious event. Each bathhouse has a unique look and history.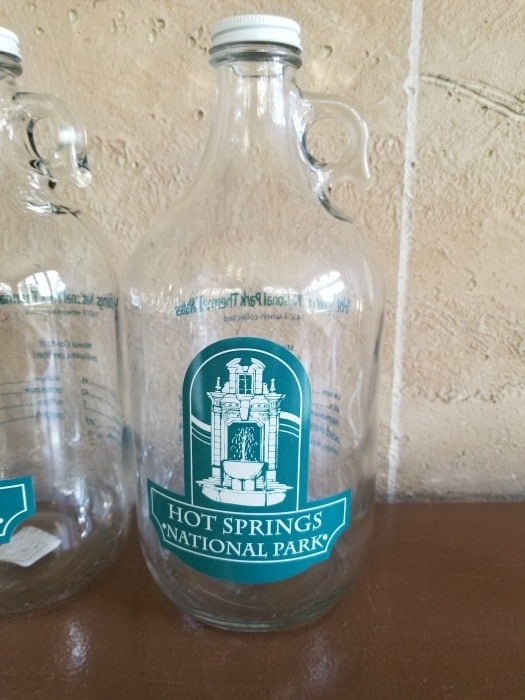 Drink the water
Hot Springs National Park was created to protect the unique geothermal features of the area...the water! There are two cold water springs available to the public within the park. The water is treated before being piped to the fountains. You can bring jugs, bottles or really any receptacle you can carry to the fountain and fill it with mineral water.
We saw a lot of people bringing gigantic water bottles and jugs to be filled. Don't miss out on the opportunity to enjoy this fresh water!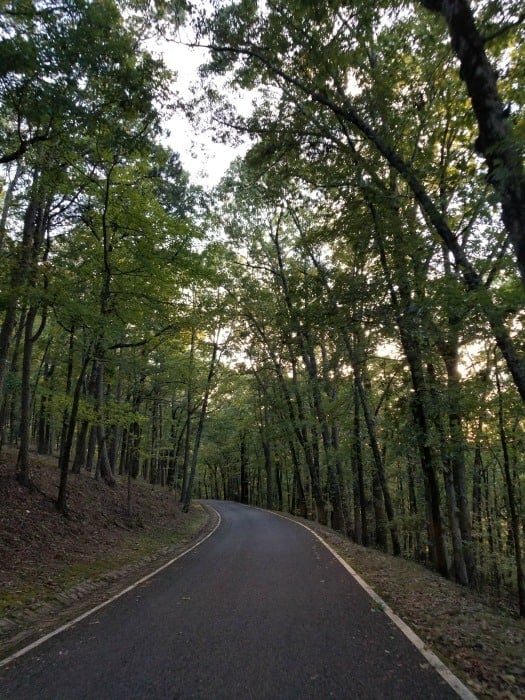 Explore the Scenic Drive
The Hot Springs Scenic Drive is a short drive that takes you into the woods and gives you the chance to enjoy amazing views over Hot Springs. The scenic drive starts near Bathhouse Row and guides you on a one way loop up the mountain. You can park and enjoy one of the many hiking trails that intersect with the scenic drive.
There is a picnic area, overlooks and places to relax with a gorgeous view along the drive.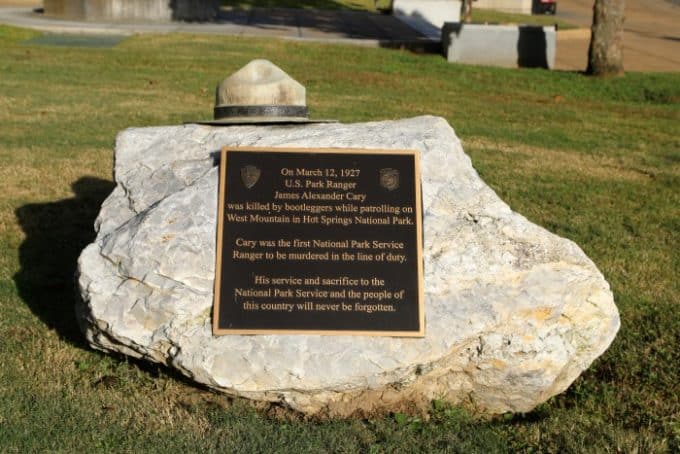 Pay respects at the memorial for the 1st Park Ranger killed in the line of duty
Take a moment to pay respects to Ranger Cary who unfortunately lost his life to bootleggers while on duty as a Park Ranger. The memorial is near the Hot Springs NP Sign.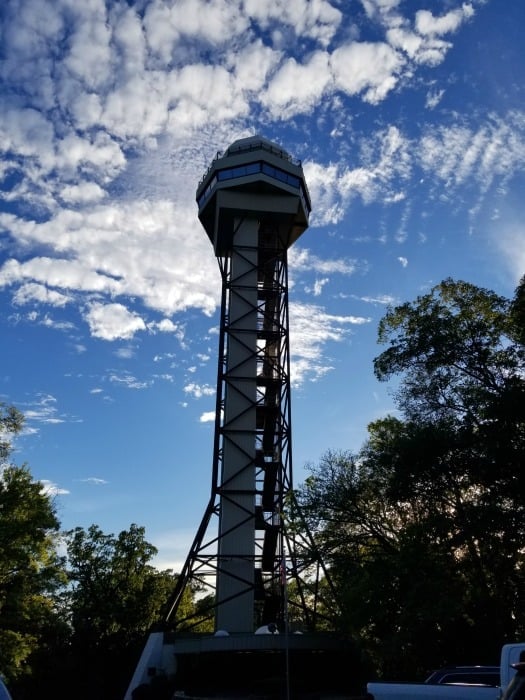 Hot Springs Mountain Tower
The Hot Springs Mountain Tower was one of our favorite things we did during our visit to Hot Springs NP. It truly gives you a new perspective of the park and the natural lands that surround Hot Springs.
Check out our full post on the Hot Springs Mountain Tower to see all of our photos!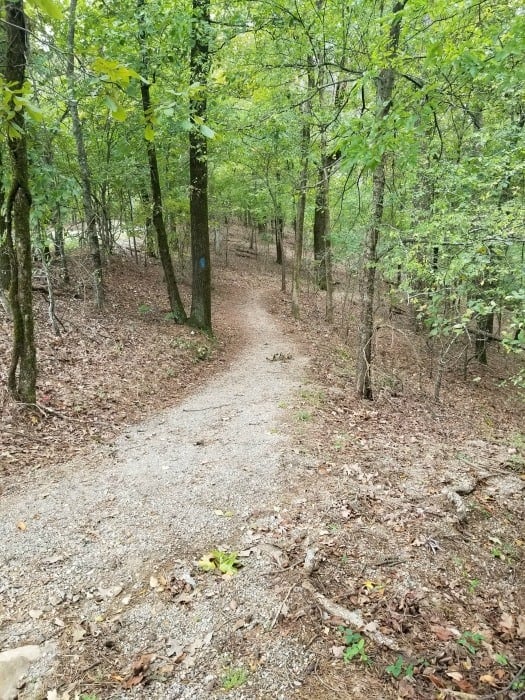 Hot Springs National Park offers over 26 miles of trails you can enjoy during your visit. Check out our post on Hot Springs National Park hiking to see all of the different trail options.

Take a bath at the Quapaw or Buckstaff Bathhouses
There are two working bathhouses within Hot Springs National Park.
Quapaw Baths & Spa
The Quapaw Bath and Spa offers a thermal pool experience that is co-ed and not in a private bathtub. They also offer massages, facials and spa packages. Guests must wear proper swim attire during their visit.
Lockers and towels are provided for all services. Guests must be 14 years old or older and accompanied by an adult. The Quapaw Bath & Spa does recommend making a reservation.
Buckstaff Bathhouse
The Buckstaff Bathhouse has been a bathhouse since 1912 in Hot Springs, Arkansas. The Buckstaff Batthouse does not accept reservations for services. They suggest giving yourself at least 90 minutes for the entire experience.
The traditional bathing package includes a tub bath, hot packs, sitz bath, vapor cabinet, a needle shower, loofah mit, whirlpool and relaxing full Swedish style massage by a licensed massage therapist. You can enjoy a private tub filled with the natural thermal mineral waters of Hot Springs.
All bathing supplies are provided including linen and towels to cover yourself Roman-style between bathing stations. There are separate men's and women's locker room areas. Valuables can be left at the front desk in private safe deposit boxes.
Baths are not advised for guests with high blood pressure, diabetes, thyroid, or other similar conditions.
Guests must be over the age of 10 to enjoy a bath.
The maximum temperature of the baths is 100 degrees.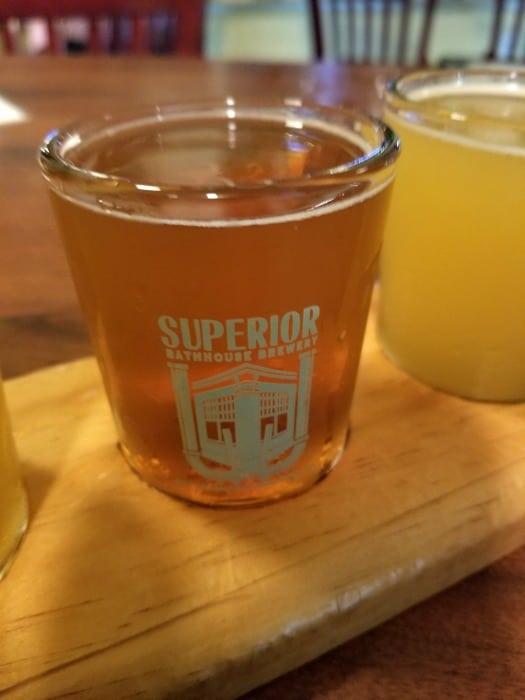 Drink a beer at the Superior Bathhouse Brewery
Even if you are not a fan of beer the Superior Bathhouse Brewery is worth visiting! They have a root beer bar, great food and it is the only brewery in a National Park!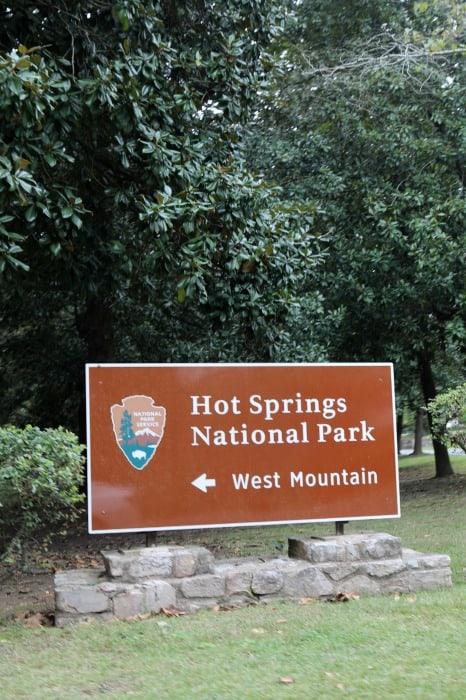 Check out the West Mountain Drive and Trails
The West Mountain drive and trails is definitely the quieter area of the park. Enjoy the scenic drive, take a hike and soak in the natural beauty of Arkansas.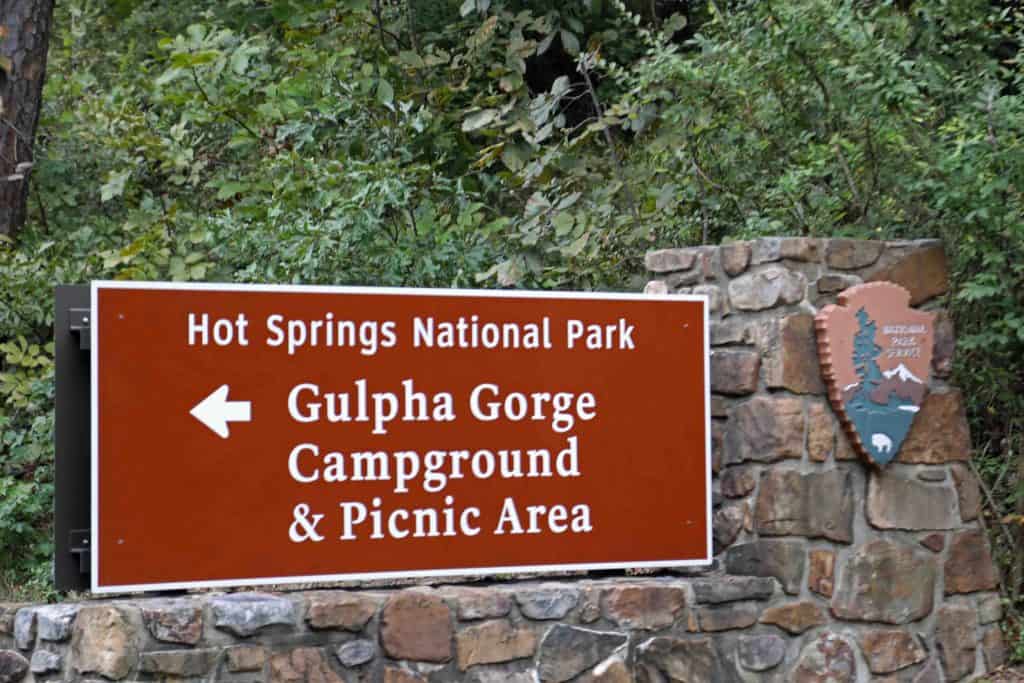 Camp in Gulpha Gorge
Hot Springs National Park has one campground that offers you the chance to camp along a winding river. The campground is first come first serve with full hook ups for RV's!
Check out our Hot Springs camping post to learn more about this great campground!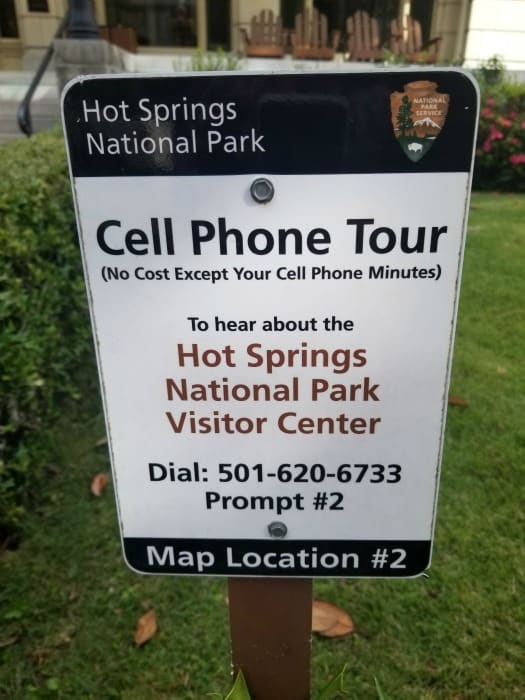 Check out the cell phone tour
Through out Hot Springs NP you will find cell phone tour signs that give you the opportunity to call in and get more information on the history of that particular area!
There are so many great things to do and see within Hot Springs National Park. You can easily spend an entire day wandering the park and soaking in the history. If you plan on doing any hiking you could easily spend two to three days within the park. This is a park that you can truly customize to your schedule.
Additional Resources
Things to do in Hot Springs NP - All the things you don't want to miss in the park.
Superior Bathhouse Brewery - learn more about the only brewery in a national park.
Hot Springs Mountain Tower - Find out how to see the best views of Hot Springs.
Now you have the information you need to go camping at Hot Springs National Park. Make sure to also check out my other articles on Hot Springs National Park like Travel Tips, Things to do, and hiking so you can start planning your dream vacation.
Don't miss all of the great Arkansas National Parks.