Imagine seeing Hot Springs National Park from 1,256 feet above sea level! That is exactly the view you can enjoy from the Hot Springs Mountain Tower. This is one of our favorite things to do in Hot Springs National Park! You can enjoy an amazing view over the scenic Arkansas countryside and see a whole new perspective of the National Park. You can see 140 miles including the Ouachita Mountains and the surrounding Diamond Lakes area.
The Hot Springs Mountain Tower elevator transports you 216 feet up from the main floor to the observation deck and museum level. There are two levels you can enjoy during your visit.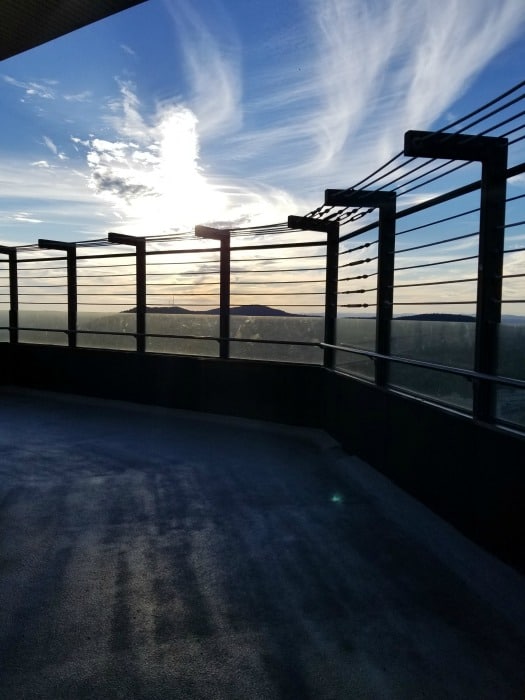 Hot Springs Mountain Tower
The observation deck is an open-air deck that gives you the chance to enjoy 360-degree views of the park and scenery. Be prepared for it to be windy or cooler at the top than what it is in the parking lot. Even in October, we were a bit chilled at the top.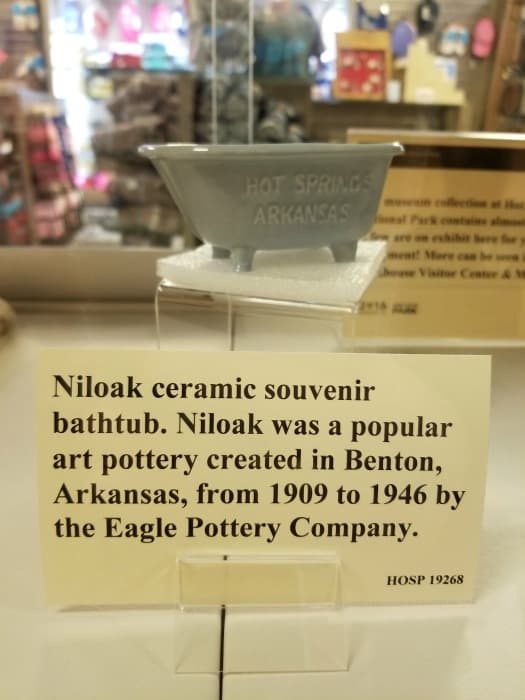 The museum level is filled with artifacts and information on Hot Springs National Park! We learned so much wandering around this level and reading the interpretive panels. They are filled with great history and fun facts on Hot Springs NP.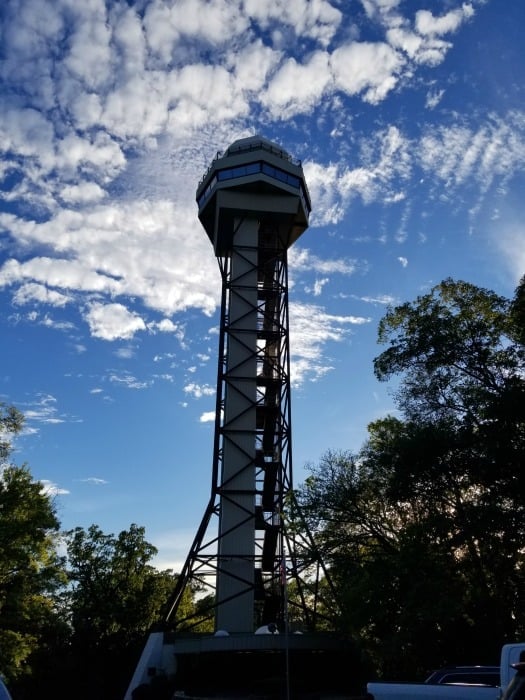 The current Hot Springs Mountain Tower is the third tower to stand in this spot since 1877. This tower officially opened in 1983 and consists of steel construction.
Check out these amazing views!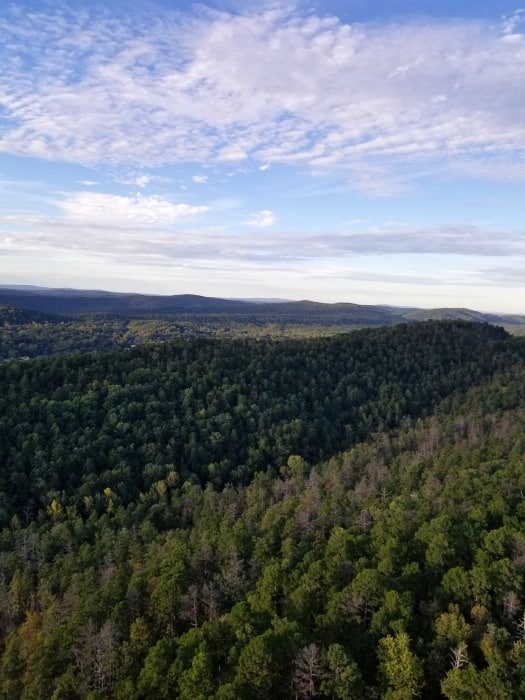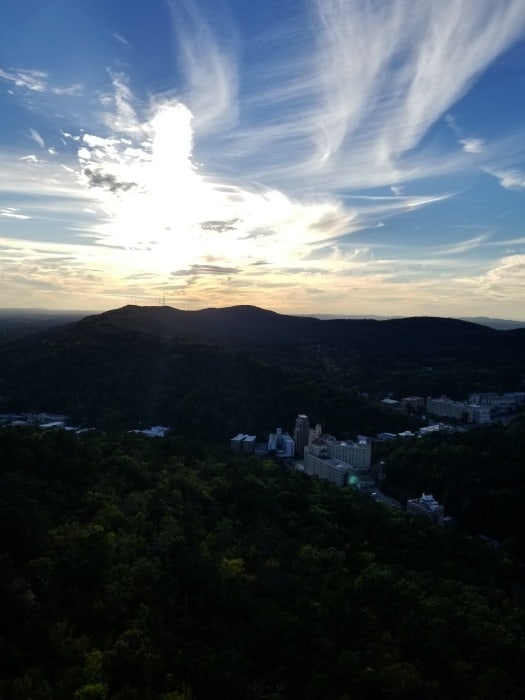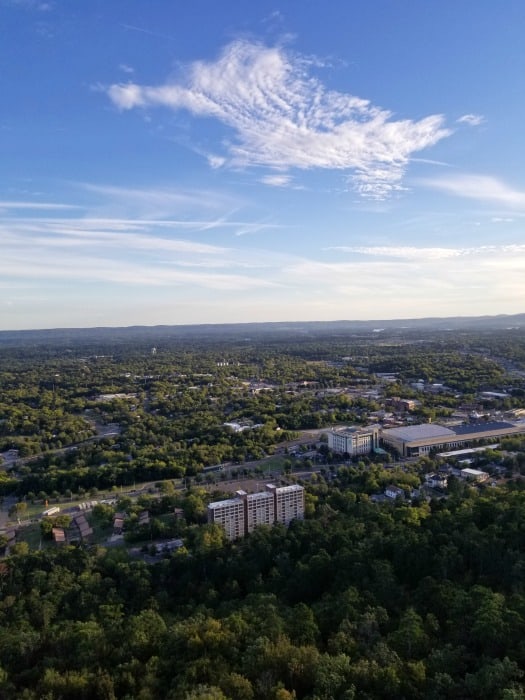 What you need to know to plan a visit to Hot Springs Mountain Tower
Ticket/Admission costs as of October 2018
Adults (12 and over) - $8
Kids (5 to 11) - $4.50
Seniors (55+) - $7
National Park Pass - $5
Military - $6
Kids 4 and under - Free
Location - The Hot Springs Tower is located on the top of the Hot Springs NP scenic drive.
Address -
401 Hot Springs Mountain Dr.
Hot Springs, AR 71901
Phone - (501) 881-4020
Hours - The hours vary depending on the time of year you are visiting. The tower normally opens at 9 am and closing depends on the time of year. Be prepared the tower closes 30 minutes before the gift store.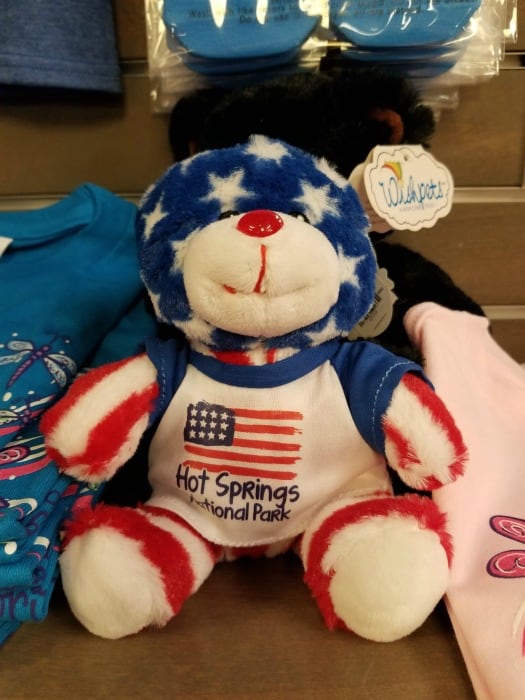 Gift Store- There is a nice size gift store on the main floor of the Hot Springs Tower. You can find souvenirs, drinks, and some snacks, crystals and everything you can imagine with Hot Springs National Park printed on it.
Don't miss all of the amazing things to do in Hot Springs National Park!
Additional Resources
Hot Springs Hiking - Check out the amazing hiking opportunities in Hot Springs NP.
Hot Springs National Park travel guide - All the info you need to plan an epic trip.
Things to do in Hot Springs NP - All the things you don't want to miss in the park.
Superior Bathhouse Brewery - learn more about the only brewery in a national park.
Now you have the information you need to go camping at Hot Springs National Park. Make sure to also check out my other articles on Hot Springs National Park like Travel Tips, Things to do, and hiking so you can start planning your dream vacation.
Check out all of the Arkansas National Parks and neighboring National Parks in Texas, Missouri National Parks, Louisiana National Parks, Oklahoma National Parks, Tennessee National Parks, and National Parks in Mississippi