Top things to do in Yosemite National Park that you don't want to miss during your visit! There are so many things to do in Yosemite it can be hard to decide where to start. Once you enter the Yosemite Valley you may find yourself parked just staring in awe at the beauty that surrounds you. There is something so magical about that first look down the valley and realizing just how special Yosemite National Park is.
These are some of our favorite top things to do while in Yosemite National Park. Let us know what your favorite things to do are in the park!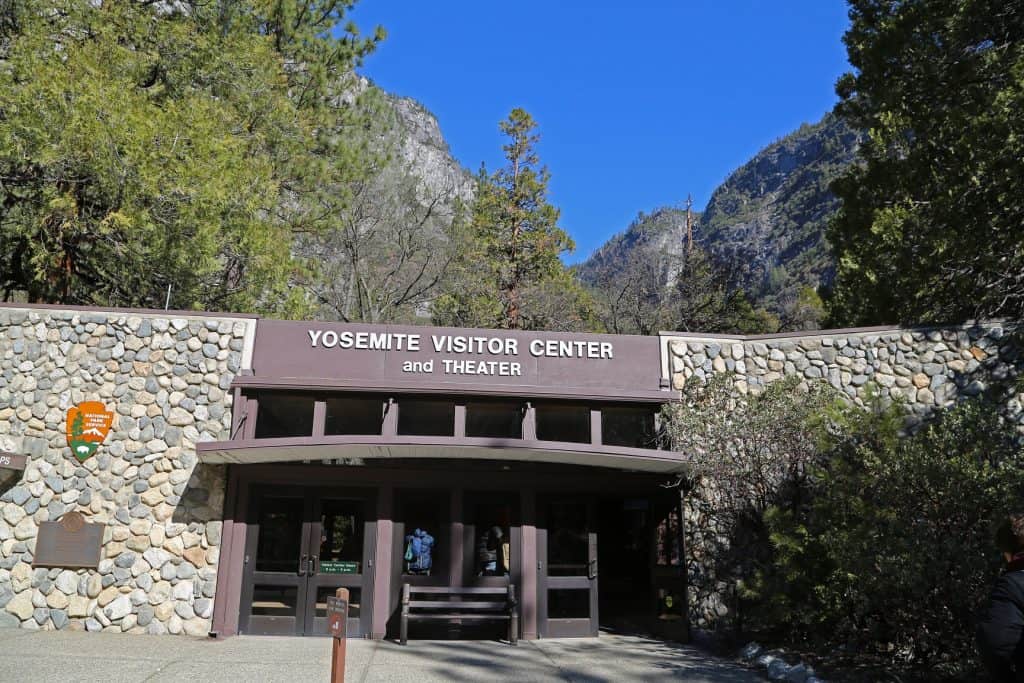 Yosemite Visitor Center
I know this is probably not what you expected me to say for one of the must-see things to do in Yosemite National Park but trust me! The visitor center is the place to go for up to date information on the park, the park gift store, and more. Located next to the visitor center is the Yosemite Museum which offers a changing display of famous Yosemite Artwork. Make sure and visit the Ansel Adams Gift Store!
The Ansel Adams Gallery  – 9 am to 6 pm
Yosemite Art Center – 9 am to 4 pm, closed for lunch at 12 pm, closed on Sundays
Yosemite Bookstore – Inside Yosemite Visitor Center – 9 am to 5 pm
Yosemite Museum Store – 9 am to 5 pm
The visitor center is nearest shuttle stops #5 and #9.
Make sure and pick up a Junior Ranger program if you are traveling with kids. This is a great way to learn more about the park!
See a Yosemite Valley Waterfalls!
Walk to Lower Yosemite Falls – This walk is about a 1/4 of a mile and so worth it! Plan at least 30 minutes for the walk and then a little more time to soak up the view and take a ton of photographs!
Bridalveil Falls – A 15-minute walk from the parking lot leads you to a view point that is truly jaw-dropping. Look up at the 620 foot tall Bridalveil Falls! This waterfall is active year-round making it a great waterfall to visit in the summer and fall when many waterfalls have dried up in the park.
Walk to Mirror Lake
This walk is about a half mile from the shuttle stop. The lake offers a great view of Half Dome.
Mariposa Grove of Big Trees
I like Big Trees and I can not lie….HA! A little 80's humor to go with a great walk among well big trees. This is Yosemite's largest grove of giant Sequoias and not to be missed. Located near the South Entrance keep an eye out for wildlife as you drive through the park. We saw a pair of coyotes along the way and some great bird watching.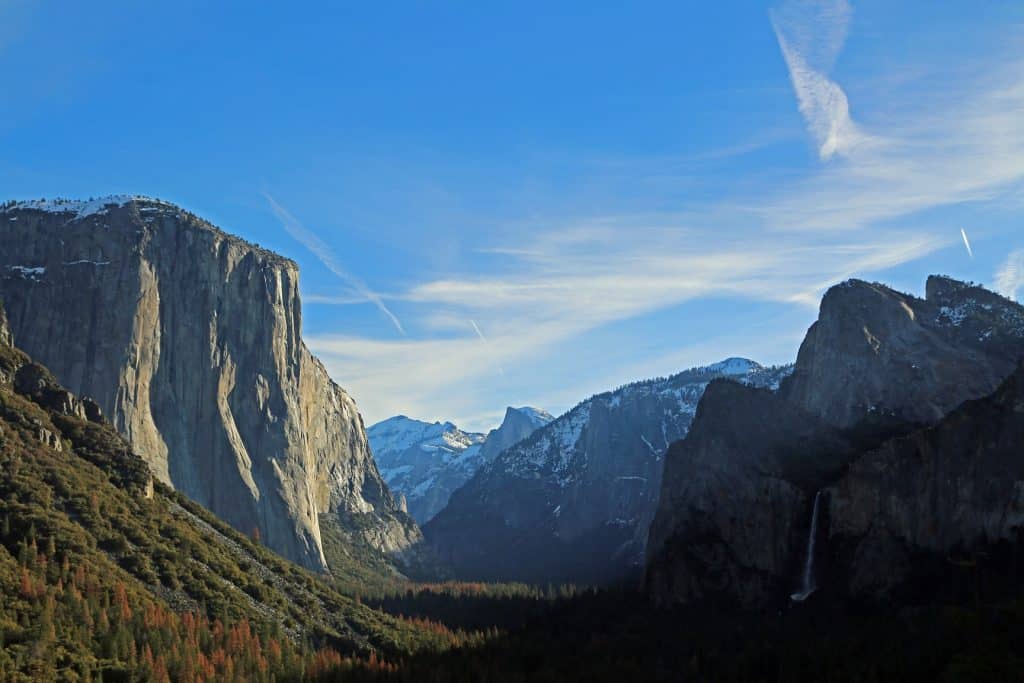 Tunnel View Turnout
This is one of my favorite places to visit in Yosemite. It is hard to describe the awe-inspiring view as you pull out of the tunnel and see Yosemite Valley.
Reader Favorites:
We asked on the Park Ranger John Facebook page for your suggestions on your favorite things to do in Yosemite and they included:
Vernal Falls is a favorite of Kevin H.
Climbing Half Dome with the cables down and to have the rock to ourselves. So many things to see in my favorite national park. From Vernal and Nevada Falls along the Mist trail. Glacier Point views are amazing. The hike up to Upper Yosemite Falls. Snowshoeing to DDeweyPoint. The trek to Clouds Rest Trail. Yosemite and all its gifts, leave with nothing but the presence of a smile on your lips are all favorites of Rafael M.
How many of the National Parks in California have you been to?
Check out these Yosemite National Park Travel Tips for more info on planning your trip to this gorgeous park!
Looking for more information about Yosemite National Park? Check out these great books and maps!