If you are looking for an amazing way to check out Yosemite National Park at night you need to check out the Moonlight Yosemite Valley Floor Tour!
This tour is only offered during the summer around the full moon each month. The tour is two hours and we honestly loved it!
If you are worried about being out in the park at night with bears, cougars, and dark trails this is the perfect tour for you! You can enjoy a guided tour of Yosemite Valley in the safety of a semi-truck pulled open-air tram.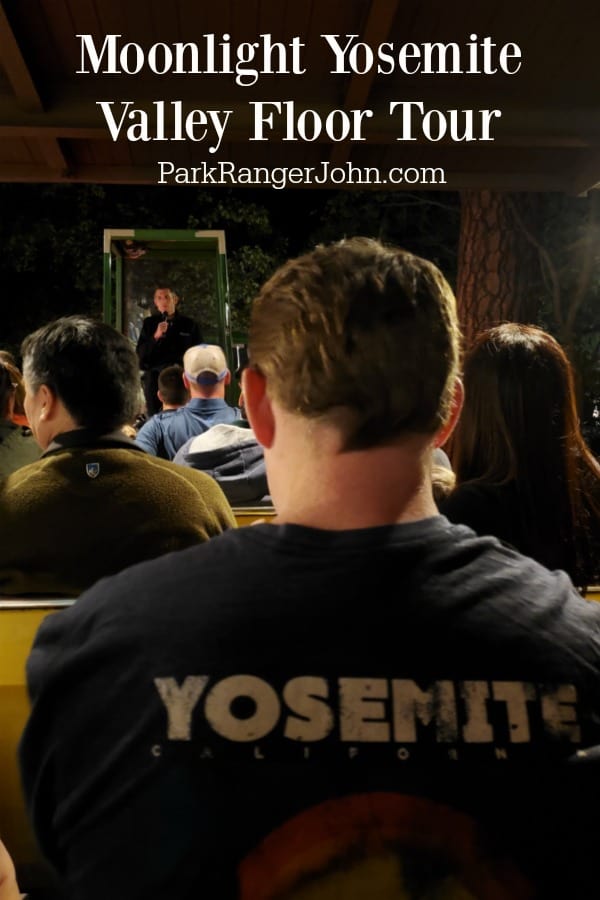 Moonlight Yosemite Valley Floor Tour
The tour guide shares stories of Yosemite and folklore about the moon.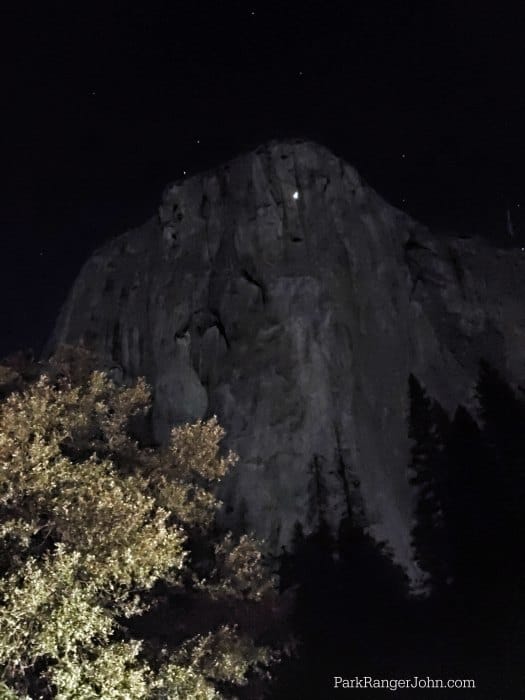 One of our favorite parts of the tour was seeing people climb El Capitan at 10:30 pm. We could see their headlamps light up from the valley floor. The tour guide shared with us information on climbing El Capitan and the fastest routes that have been done.
We also stopped at Tunnel View for an epic nighttime view of the valley floor. This stop included a hot chocolate and time to stretch our legs.
The final stop of the tour was the swinging bridge to learn more about the constellations and stars we were seeing. During our tour, you could see Jupiter near the moon.
The moon was not quite full but still bright enough to light up the valley.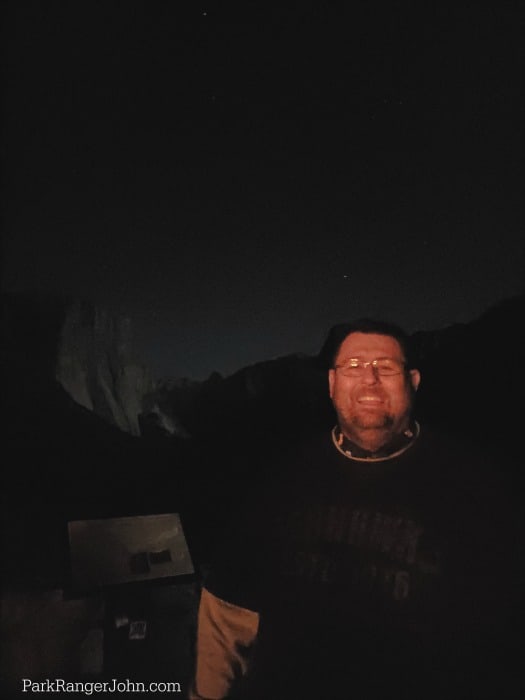 Things to know when booking the Moonlight Yosemite Valley Floor Tour
Call 209.372.1240 or 888.413.8869 for current availability.
In the park, reservations may be placed at any Tour and Activity Desk
Duration - 2 hours
Highlights - Yosemite Falls, Half Dome, El Capitan, Tunnel View, Bridalveil Fall, and more.
Departure Location - Yosemite Valley Lodge
Tickets will need to be retrieved at the Yosemite Valley Lodge Tour and Activity Desk at least 15 minutes prior to your tour departure time.
24-hour cancellation notice required to receive a full refund!
DO NOT BE LATE for the tour! There was a gentleman who showed up for our tour a couple of minutes late because he couldn't find a parking spot and he was not allowed on the tram.
Give yourself enough time to find a parking spot and get to the tour meet up at least 15 minutes early.
During the tour count what row you are sitting in so you can get back to the same spot. I would like to say this is not a big thing but people started freaking out that other guests had moved seats on our tour. They started snipping at each other and it was just too much!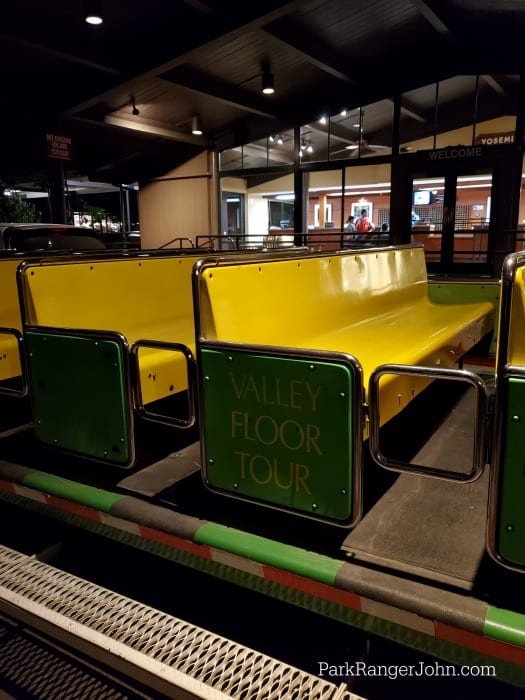 There is a bit of a step up into the tram. You will need to twist a bit to get into the rows.
Additional Yosemite Resources
Mariposa Grove of Giant Sequoias - The grove is outside of the valley on Highway 41 next to the southern entrance to the park.
California National Parks - Check out all of the National Park sites you can visit while in California.
National Park Passport Books - Find out about this great way to track all of the national park sites you have visited.
Visit Yosemite Madera - The Yosemite Madera visitor center is located in the heart of Oakhurst, California. They have great volunteers that can answer a ton of questions for you before you get to the park.
Check out all of our Yosemite National Park posts to see all of the great things to do in Yosemite!