Crane Flat Campground is on Big Oak Flat Road in Yosemite National Park, California.
The campground offers a lot of shade even during the summer. There are tons of trees in the campground providing a bit of privacy between campsites.
The campground is 30 minutes from Yosemite Valley and offers easy access to the valley and Tioga Road.
Reservations are needed for most of the time the campground is open. During the early season, the campground may open on weekends for first come first serve.
You will want to make a reservation as soon as you know when you are planning to visit the park.
Camping in Yosemite is incredibly popular and sites fill up quickly. The reservations open five months in advance!!!!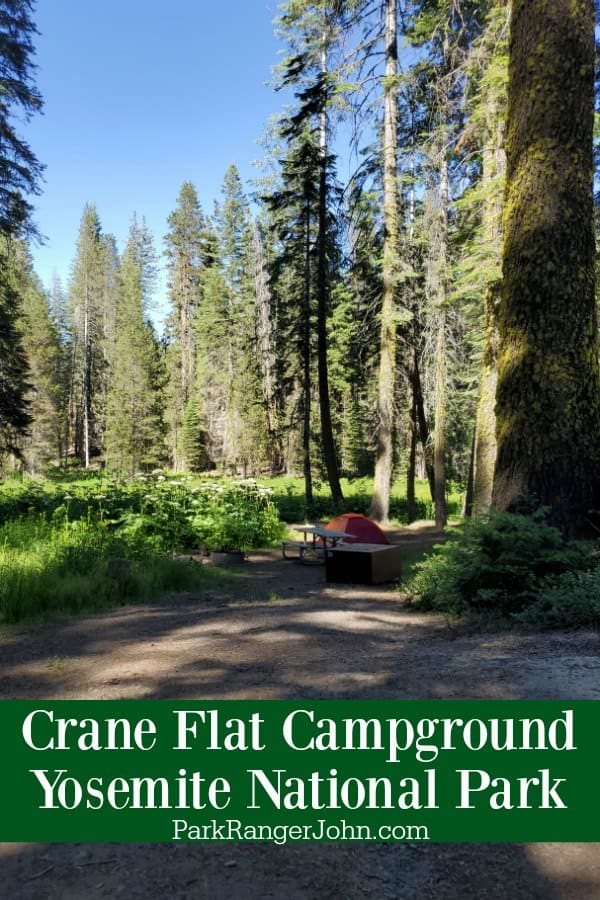 Crane Flat Campground
Season: A major project is underway to rehabilitate Crane Flat Campground. As a result, the campground will be closed until 2023. No camping of any kind will be available at Crane Flat Campground during this time.
Changes being made -
Loop roads rebuilt
Campsites redesigned to have flat tent pads and eating areas
Picnic tables, fire rings, and food lockers replaced
Parking spurs paved
Campsites removed from ecologically sensitive areas
Some single sites combined into double sites, allowing up to 12 people to camp together
Drainage improvements added
Some single and double sites made accessible
Paths to restrooms and water spigots made accessible
Number of Sites: 166 sites - this will be lowered to 151 but with no reduction in overall capacity due to the addition of the double sites
Location in the park: On the Big Oak Flat Road (Highway 120) just west of Crane Flat, about 30 minutes northwest of Yosemite Valley
Campsite cost: $26/night
Payments accepted:
Reservations: Required and available online up to five months in advance
Campground Address: Tioga Pass, Tuolumne County, CA
Latitude/Longitude:
Latitude:
37.7638889
37° 45' 50.0000" N
Longitude:
-119.8444444
119° 50' 39.9998" W
Elevation: 6,200 ft (1,900 m)
Accessible Sites: Sites 423 and 427
Pets Allowed: Pets are allowed but they must be on a leash less than 6 feet long.
Pets are not allowed inside park buildings or on specific trails.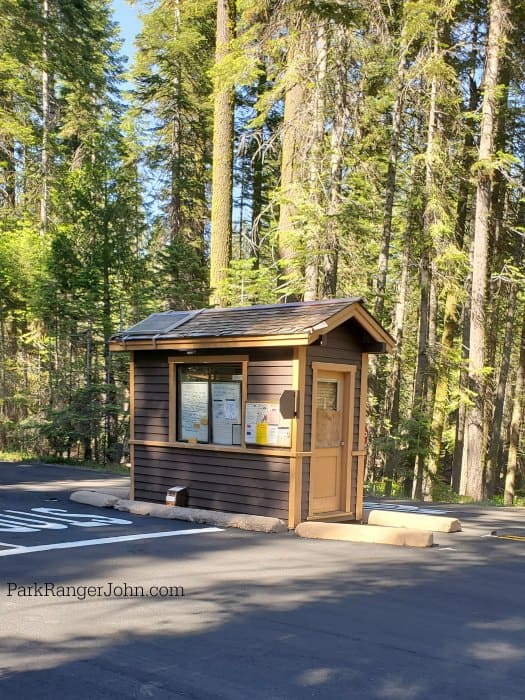 Crane Flat Campground Reservations
Are campground Reservations Available?
Site reservations are available online at recreation.gov or by phone at 877-444-6777 (TDD 877-833-6777).
Individual campsites are block released on the 15th of each month
Campground Amenities
Flush Toilets: Yes
Payphone: No
Is wifi available? No
Is cellular Phone Service Available? No
Is camp host available on site? Yes
Is firewood available for purchase? Firewood can be purchased at the Crane Flat gas station or Yosemite Valley Grocery Store.
Amenities at each campsite:
Fire Ring in the site? Yes, Wood and charcoal fires are permitted
Picnic Table in the site? Yes
Bear Box/ Food Storage in site/area? Yes,
You are required to store food properly in order to protect Yosemite's bears. Bear storage lockers are provided in all campsites 35"(D)x43"(W)x28"(H)
Potable Water? Yes
Closest Showers: Yosemite Valley (Curry Village and Housekeeping Camp)

RV Camping at Crane Flat Campground
RV Length: RVs up to 35 feet and trailers up to 27 feet
Not every site can accommodate equipment of these lengths. Be sure to read the site details when making a reservation on recreation.gov to ensure your equipment will fit into the site you're reserving.
Dump Station: Available all year in Yosemite Valley (in Upper Pines Campground) or, summer only, near Tuolumne Meadows Campground
Generators: 7 am - 9 pm, 12 pm - 2 pm, and 5 pm to 7 pm
Hookups: There are no electricity, water or sewer site hookups
How to get to Crane Flat Campground
Take Highway 41 north from Fresno, Highway 140 east from Merced, or Highway 120 east from Manteca into Yosemite National Park. Crane Flat Campground is located 8 miles from the Big Oak Flat Entrance Station (Hwy 120 from the west) and is 17 miles (30 minutes) northwest of Yosemite Valley.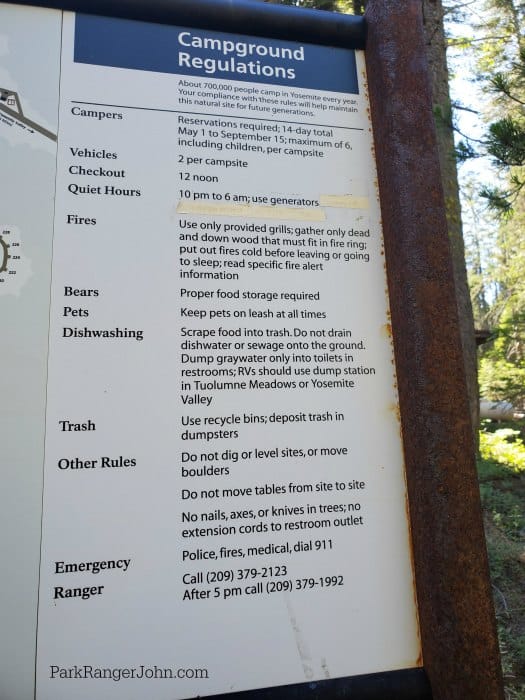 Crane Flat Campground Regulations
The maximum number of people in a campsite: A maximum of six people (including children) are allowed per campsite. There is no limit on the number of tents (as long as they all fit into the campsite).
The number of cars per campsite: Two motorized vehicles per campsite. A valid campground car pass must be displayed.
Checkout time: 12 noon
Quiet Hours: Quiet hours are from 10 pm to 6 am
Maximum Stay: 7-day maximum stay limit.
Crane Flat Campground Map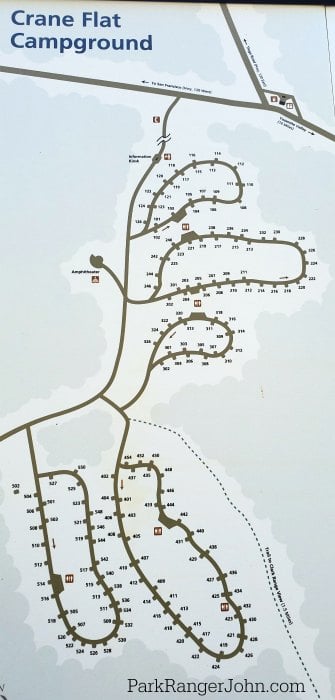 Photos of Crane Flat Campground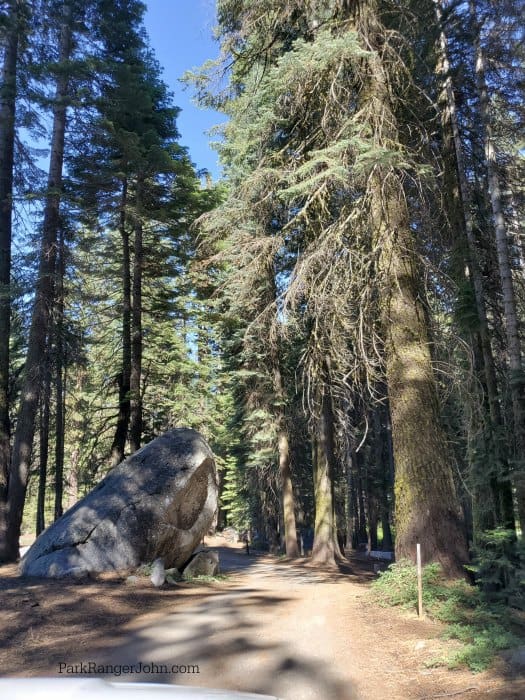 Some of the roads through the Crane Flat Campground may be tight for large RVs or trucks.
Check out all of the Yosemite National Park Camping options!
There are 13 campgrounds in Yosemite National Park. Four of the campgrounds are in Yosemite Valley, five of them are along the Tioga Pass and Tuolumne Meadows which are open seasonally, the rest are found along Highways 120 and 140.