The Wawona Campground is located near the Big Trees Lodge in the southern portion of Yosemite National Park.
There are a couple of loops of sites that run along the South Fork Merced River and are absolutely gorgeous. This campground is not in Yosemite Valley but close enough you can get there fairly quickly.
We saw deer and turkey wandering in the campground as we explored.
This campground is closest to the Mariposa Grove of Giant Sequoias along with easy access to the road up to Glacier Point.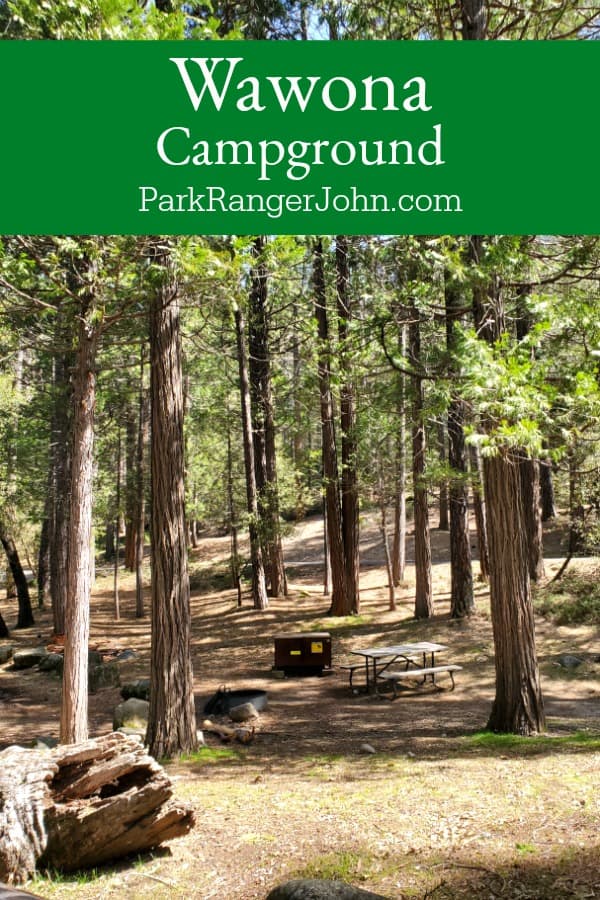 Wawona Campground – Yosemite National Park
Season: April 01, 2019 – October 26, 2019
Number of Sites: 93
Group sites: 1 (no trailers allowed)
Horse sites: 2 with space for trailers up to 25 feet
Location in the park: 27 miles south of Yosemite Valley
Approximately a 45-minute drive from Yosemite Valley
Campsite Cost: $26/night
Payments accepted: Online reservations can be paid with a credit card.
Reservations:
Loops A, B, and C: Required and available online up to five months in advance from approximately April through September.
October through March, campsites are available on a first-come, first served basis in the A loop (about 20 sites). $26/night ($18/night from approximately October through April)
Campground Address:
Latitude/Longitude:
Latitude:
37.5730556
37° 34′ 23.0002″ N
Longitude:
-119.665
119° 39′ 54.0000″ W
Elevation: 4,000 feet
Accessible Sites: Loop C sites 69 and 70
Pets Allowed: Pets are allowed but they must be on a leash less than 6 feet long.
Pets are not allowed inside park buildings or on specific trails.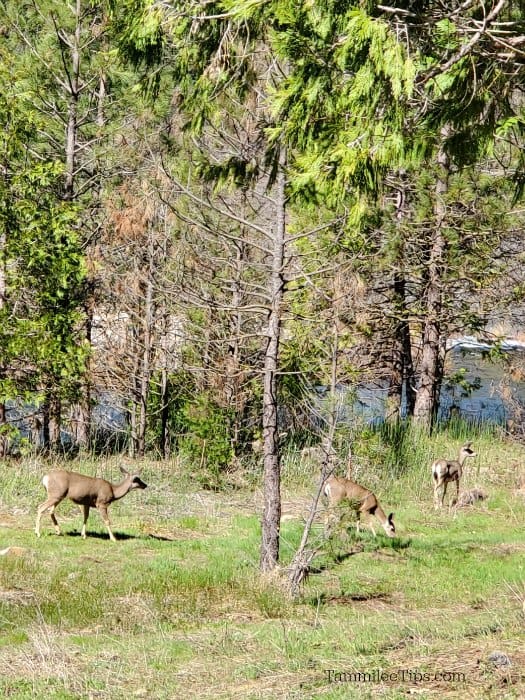 Campground Reservations
Are campground Reservations Available? Yes
Phone Number? 1-877-444-6777
Online? Recreation.Gov
How Far Ahead can you make a reservation? Up to five months in advance on the 15th of each month at 7:00 a.m. (PT) or 10:00 a.m (ET).
First Come, First Served? No!
First-night rent plus a one-time transaction fee of $4.50 will be charged at the time of reservation and is non-refundable.

Campground Amenities
Flush Toilets: Yes
Payphone: No
Is wifi Available? No
Is cellular Phone Service Available?
Is camp host available on site? Yes
Is firewood available for purchase? Yes at the store near the Yosemite Pioneer Area
Amenities at each campsite:
Fire pit in the site? Yes, there is a fire ring in each site.
From May through September, campfires in Yosemite Valley are only allowed between 5 pm and 10 pm.
Do not burn trash or aluminum cans in the fire ring.
Make sure you buy your wood where you plan to burn it and do not transport wood from another area.
Picnic Table in the site? Yes
Food Storage -Bear Box in site/area?
Yes – Campsites 1-4, 51-56, 58-65, 67-98 have lockers measuring 35″(D)x43″(W)x28″(H).
All other campsites have food locker measuring 33″(D)x45″(W)x18″(H).
All food must be stored properly 24 hours a day.
No food can be left in vehicles.
All food, ice chests, grocery bags, and anything with a scent (including toothpaste, deodorant, soap, sunscreen, hairspray, perfume, etc.) must be kept in metal food storage lockers.
The only time these items can be out is when you are preparing or eating meals or getting ready for the day.
Hard-sided RVs may store food inside as long as it is not visible or cannot be smelled from outside. All doors and windows must be closed when unattended.
You are required to store food properly in order to protect Yosemite's bears.
Potable Water? Yes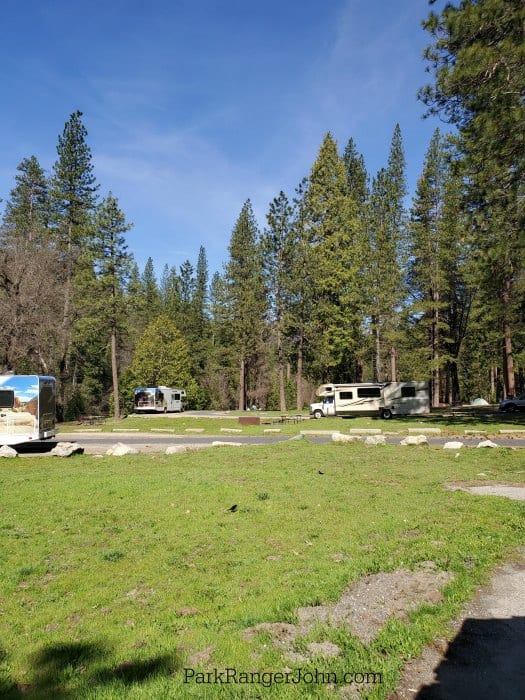 RV Camping at Wawona Campground
RV Length:
RVs and trailers up to 35 feet
Be sure to read the site details when making a reservation on recreation.gov to ensure your equipment will fit into the site you're reserving.
Dump Station: Yes, summer only (on Forest Drive east of the Pioneer Gift & Grocery, formerly Wawona Store)
Potable water at dump station is only available during summer months.
Generators: Yes during the following time periods – 7 am to 9 am, 12 pm to 2 pm, and 5 pm to 7 pm.
Hookups: No, There are no electric, water, or sewer hook-ups at this facility

Wawona Group Camp
Group tent site accommodates 13-30 people
NO RVs or trailers allowed.
Reservations: Required and available online all year.
Cost: $50/night
Wawona Horse Sites
You must have a horse with you to camp in horse sites, no exceptions!
Reservations: Reservations are required
Cost: $30.00
Available only by calling 877/444-6777 from approximately April through September.
How to get to Wawona Campground
Take Highway 41 north from Fresno, Highway 140 east from Merced, or Highway 120 east from Manteca into Yosemite National Park. Follow signs to Wawona. The campground is located 8 miles inside of the park on Highway 41, and 27 miles south of Yosemite Valley.

Wawona Campground Regulations
The maximum number of people in a campsite: A maximum of six people (including children) are allowed per campsite. There is no limit on the number of tents (as long as they all fit into the campsite).
The number of cars per campsite: Two motorized vehicles per campsite. A valid campground car pass must be displayed.
Checkout time: 12 noon
Quiet Hours: Quiet hours are from 10 pm to 6 am
Maximum Stay: 7-day maximum stay limit from May 1 to Sept 15th.
There is a 30-day maximum per the calendar year limit within Yosemite National Park.
You must have a horse with you to camp in horse sites, no exceptions!
Group tent site accommodates 13-30 people; available year-round by reservation only. NO RVs or trailers allowed.
Camping is only allowed in designated campsites.
You are not able to switch sites during your stay.

Important Dates for the Wawona Campground
Loop A: All year
Loops B and C: Approximately April through September
Group site: All year
Horse sites: Approximately April through September
Wawona Campground Map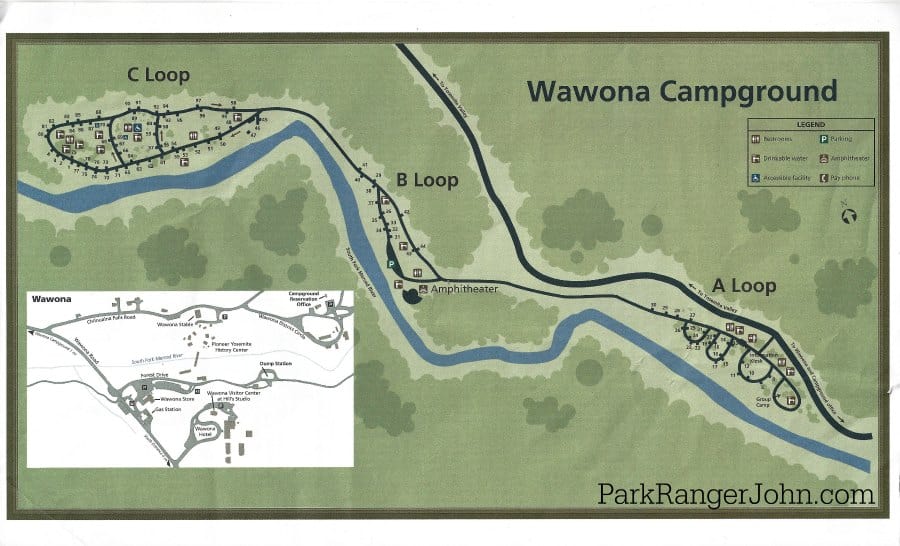 Photos of Wawona Campground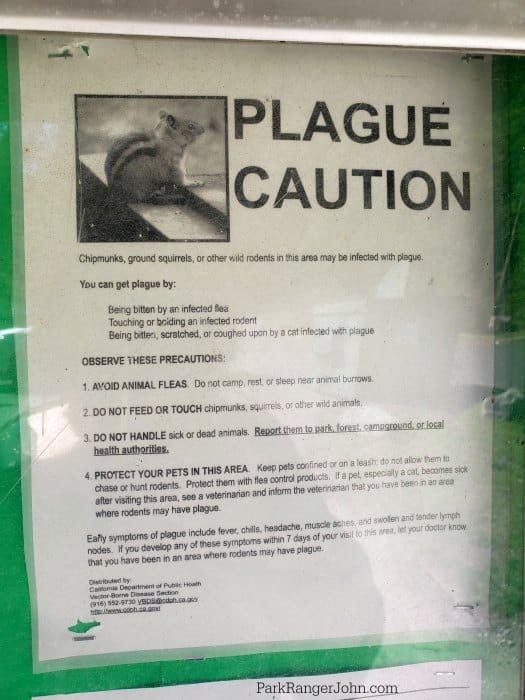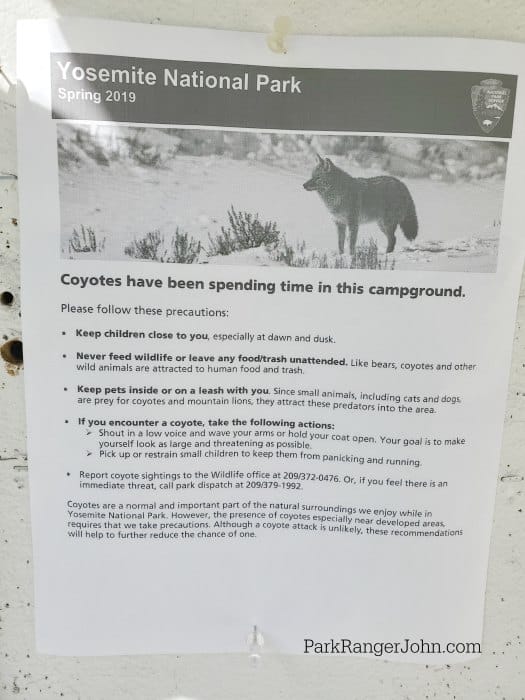 Wawona Campground Loop A (Sites 8 – 30 and the Group Camp)
Wawona Campground Loop B (Sites 31 – 44) + the Amphitheater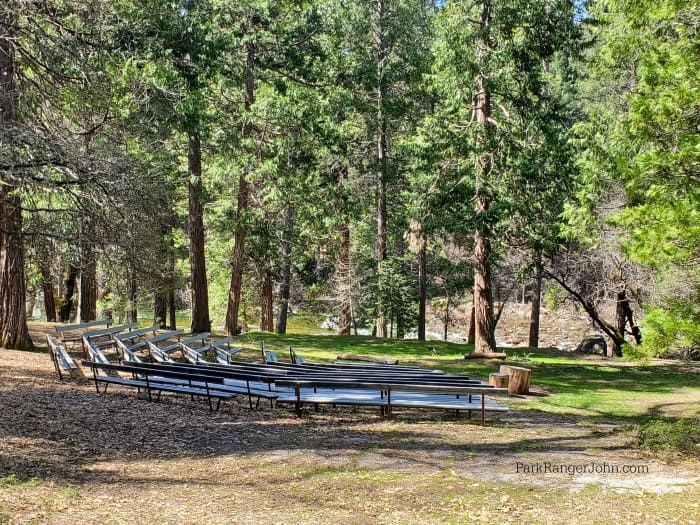 Wawona Campground Loop C (Sites 45 – 99)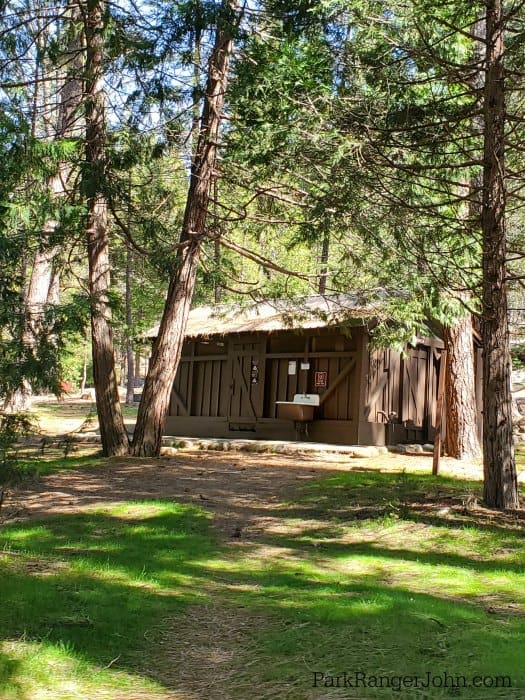 Check out all of the Yosemite Camping options! There are 13 campgrounds within Yosemite National Park!
Four of the campgrounds are in Yosemite Valley, five of them are along the Tioga Pass and Tuolumne Meadows which are open seasonally, the rest are found along Highways 120 and 140.