The Log Cabin Resort is located on beautiful Lake Crescent in Olympic National Park, Washington.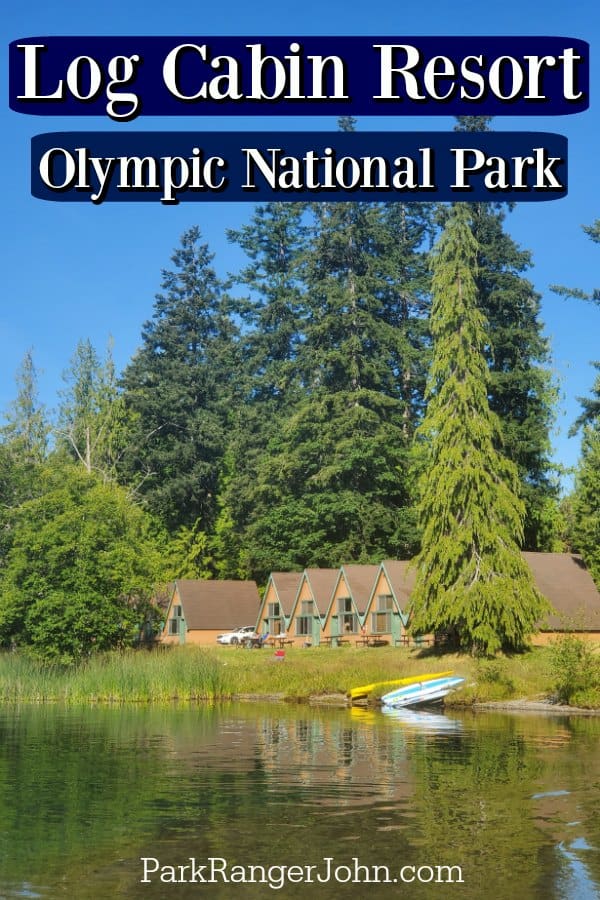 Log Cabin Resort - Lake Crescent
The 2 queen room we stayed in was connected to the main lodge with registration. The building is similar to a small pull up motel/hotel with parking directly in front of the room.
One of the best parts of the room was the epic view of Lake Crescent. There was a great writing desk and chair that looked out over the lake. There is also a picnic table right outside the room that is specifically for the room.
A few things to know are the rooms do not have air conditioning so you will want to open the windows that have screens to cool the rooms down with cross ventilation.
The rooms were not super quiet since the windows were open. We could easily hear all of the interesting things the room next to us were talking about while they sat at their picnic table.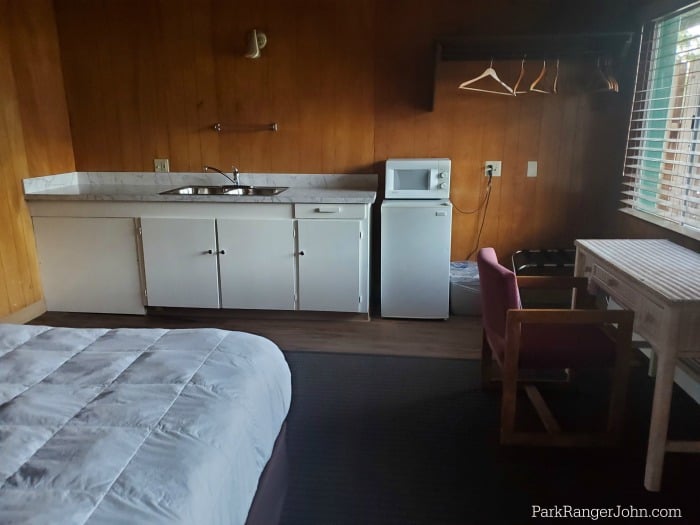 I will say the room is quite large for a National Park Lodge. We had a great kitchen area with a mini-refrigerator, microwave, large counter, and sink. We always pack Starbucks VIA with us so we can easily make coffee in the morning.
The bathroom was nicely sized with a walk-in shower, toilet, and sink. There were toiletries in the bathroom including shampoo and conditioner, body wash, lotion, and a bar of soap.
The showerhead is nice and tall so even at 6 ft 3 I could easily enjoy a great shower.
The mattress on the beds was pretty firm. There were ample pillows and a nice comforter on each bed.
A wicker dresser is available with a cubby area and a few drawers if you will be staying a few nights.
Overall we were really impressed with the 2 queen room we stayed in. We are already trying to figure out when we can come back to stay in a chalet cabin that sits even closer to the edge of Lake Crescent.
Our only advice is if you are a light sleeper or plan to go to bed early you will want to bring earplugs. Many people sat outside talking until later in the night and kids were playing all over the place.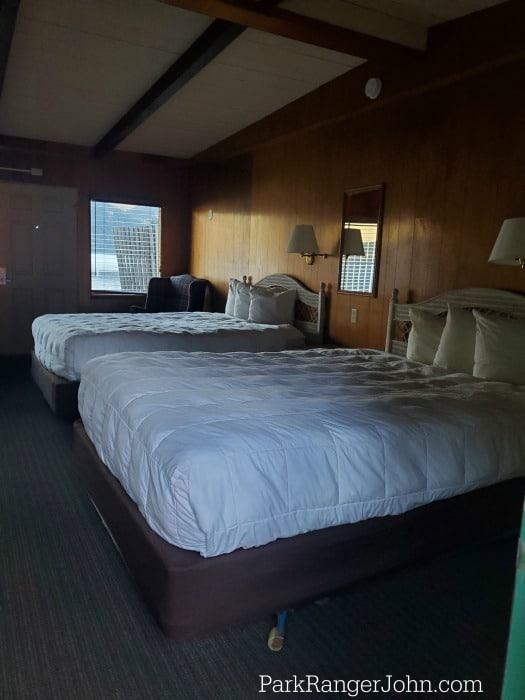 Room types
2 Bedroom Kitchenette Cabin
2 Bedroom Non-Kitchenette Cabin
Lakeside Chalets
Lodge Rooms
Camper Cabins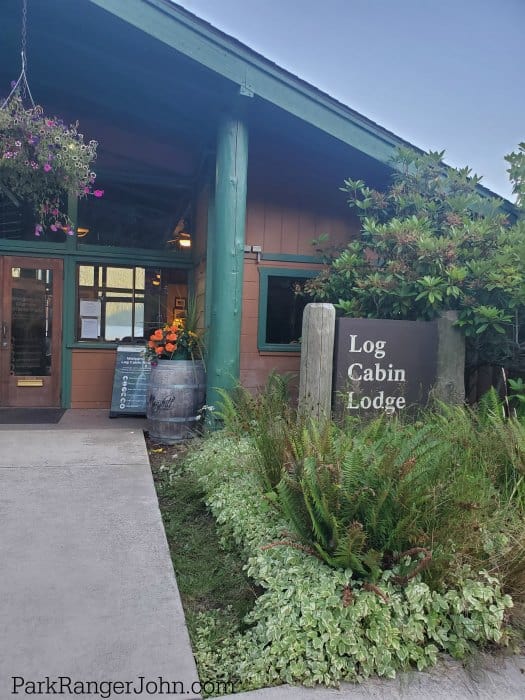 Things to know when planning a trip to the Log Cabin Resort
Check-In: 4:00 pm for lodging and camping reservations.
Check-Out: 11:00 am
Front Desk Hours: 7:00 am - 9:00 pm
Resort address - 3183 East Beach Road, Port Angeles, WA
The resort is located in Olympic National Park
Pets -
Pets are permitted in the Camper Cabins only.
A $25.00 non-refundable fee per pet per stay, is due at check-in. Pet must be leashed at all times. Two pets maximum (lodging or camping), no size limit. Excessive cleaning fees may apply.
Smoking - All rooms and tours at our facilities are non-smoking.
Wi-Fi - limited internet access available in the lobby only.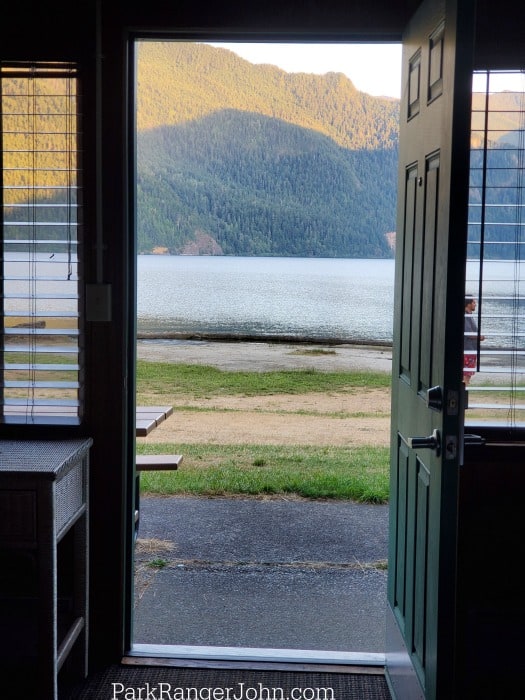 Additional Olympic NP Resources
Check out all of the Olympic National Park Camping options. There are 14 campgrounds within the park
Olympic National Park Lodging - Check out our complete guide of all the places to stay within the park
Things to do in Olympic NP - Find out all of the top things to do in this great park.
Free National Park Days - Check out the 5 days a year the National Park Service waives entrance fees.
Most visited National Parks - Check out all of the top-visited parks in the United States
Moon Olympic Peninsula Guide Book
Olympic National Park trails map
Check out all of the National Parks in Washington along with neighboring National Parks in Idaho, National Parks in Oregon, Hawaii National Parks, and Alaska National Parks