If you are looking to stay in the park these are the best Olympic National Park Lodging options! We have stayed in every lodge in the park to make sure we can share the best information with you!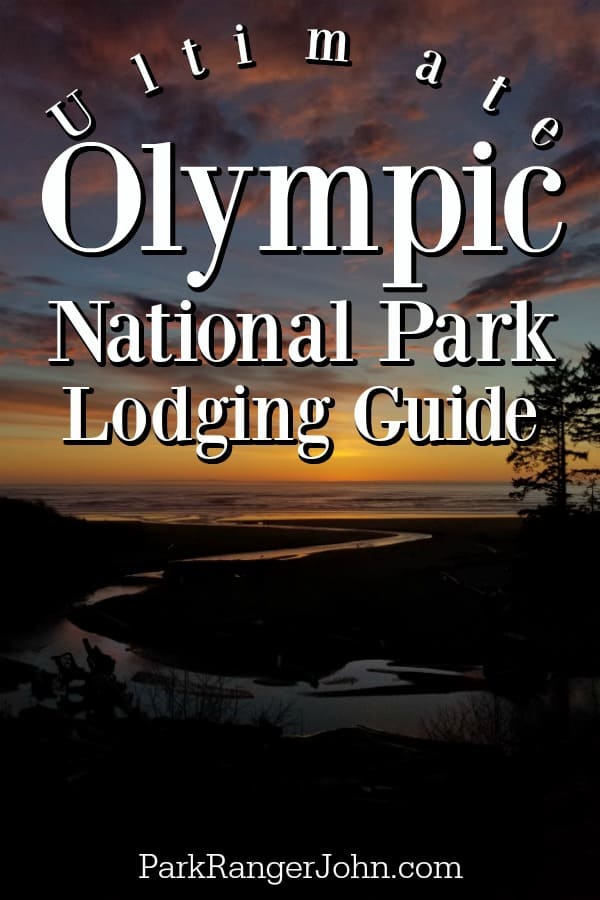 Olympic National Park Lodging
One thing to know when planning an amazing trip to the Olympic Peninsula is the top things to do in Olympic National Park are not always close to each other.
It is not uncommon for attractions/highlights to be an hour or two away from each other.
The park encompasses 922,651 acres of preserved wilderness with three distinct ecosystems: coastal, rainforest, and sub-alpine. The park is primarily contained by Highway 101, which loops around the peninsula.
When planning your lodging you may want to stay in multiple lodges and move around the park. We normally stay in 2-3 different lodges depending on how long we are planning to be in the park.
This way you are not spending your entire trip on the road from place to place. This also gives you a chance to spend more time diving into the amazing destinations within the park.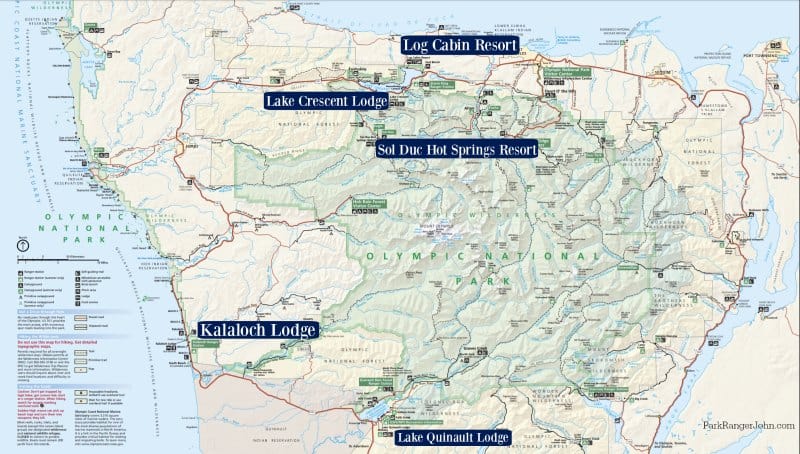 Olympic National Park Lodging Map
As you can see on this Olympic National Park Lodging map the lodges are spread out around the park.
If you are looking for other Olympic National Park Hotels that are chains or more mainstream you will want to look in Port Angeles. There are a few motels in Forks, Washington right on Highway 101 also.
Port Angeles has a variety of lodging options along with a ton of restaurants. If you need to be near a city this is the place to look.
The rest of the park lodges and cabins are pretty remote to cities. Lake Crescent Lodge and the Log Cabin Resort are closest to Port Angeles and town.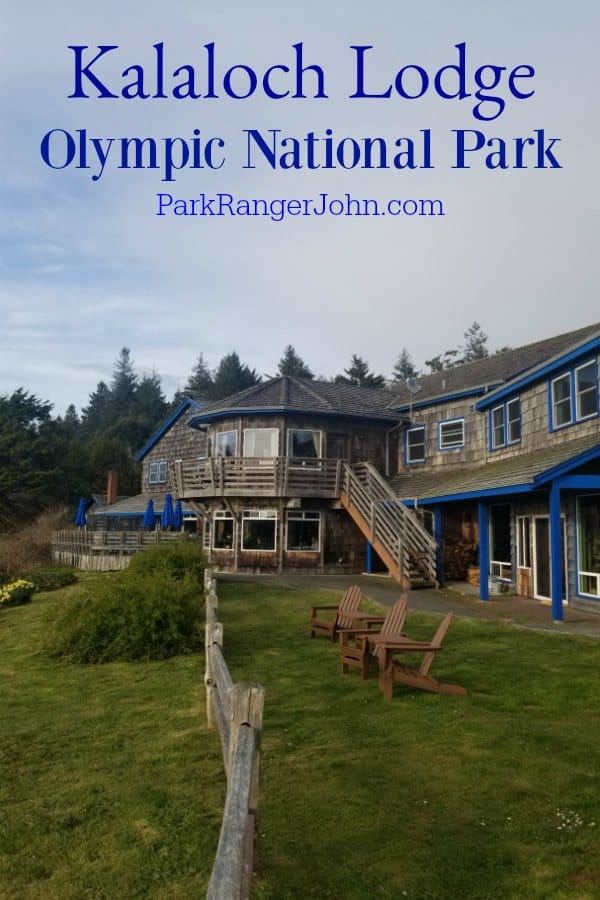 Season - Year Round
Location in the park - Along Highway 101 on the Pacific Ocean.
Kalaloch Lodge is our favorite place to stay in the park! There is just something so magical about staying right next to the Pacific Ocean and Kalaloch Beach. We would happily make this our home away from home any chance we get.
The Kalaloch Lodge has a main lodge with the gorgeous Kalaloch Suite and Becker's Suite, the Seacrest House which is a two-story hotel building, and a group campsite.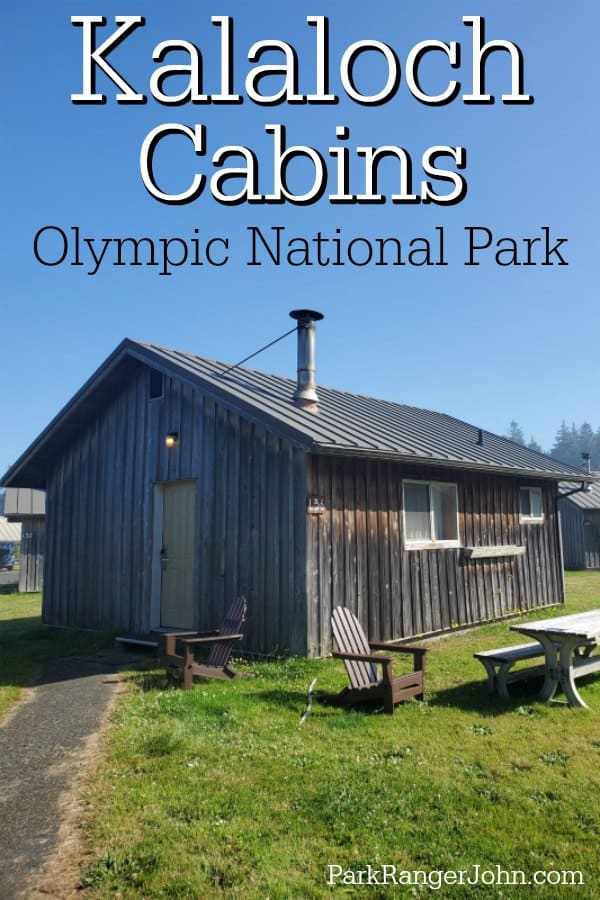 The Kalaloch Cabins are located next to the Kalaloch Lodge in Olympic National Park. You can choose from a bluff cabin overlooking the Pacific Ocean or the Kalaloch Cabins that are just back from the bluff cabins.
You do not want to judge these cabins by how weathered they look on the inside! They are absolutely gorgeous on the inside. We stayed in a 2-queen bed with a kitchen cabin and it was amazing.
These cabins are a great place to enjoy the cool Pacific Ocean breeze while relaxing next to a wood fire.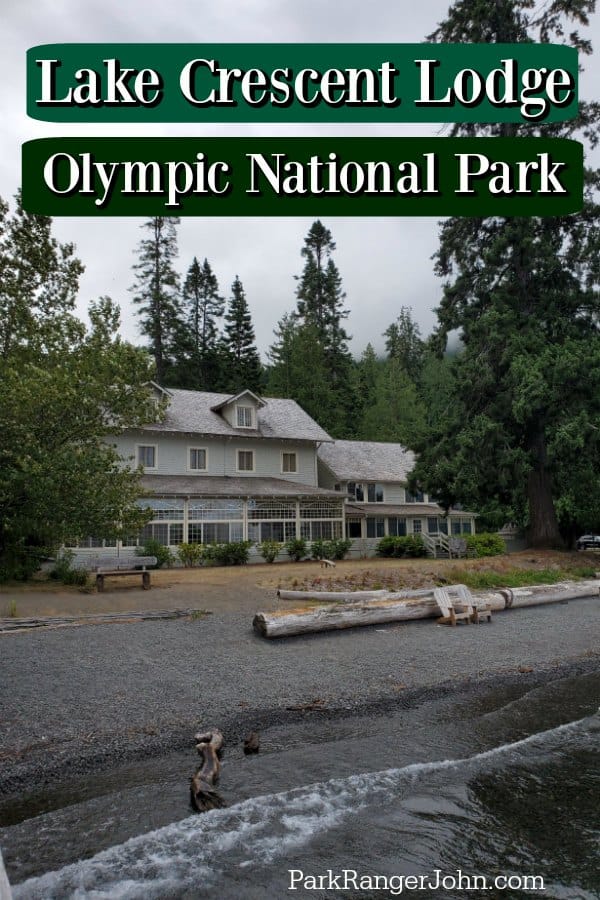 Season - Open seasonally April through January 1.
Location in the park - Next to Lake Crescent, approximately 30 minutes from Port Angeles, Washington
Lake Crescent Lodge offers multiple different room types including lodge rooms with shared bathrooms, Singer Tavern Cottages, Roosevelt Cottages, and motel type rooms.
The views from our room at Lake Crescent Lodge was unbelievable. We looked directly out at Lake Crescent and watched the sunset from our front porch.
Built-in 1915 as a base camp for park visitors among, the lodge's accommodations include historic cottages, mid-century modern hotel-style lakefront rooms, and mountain rooms tucked amongst the giant fir and hemlock trees.
Address: 416 Lake Crescent Road, Olympic National Park, WA 98363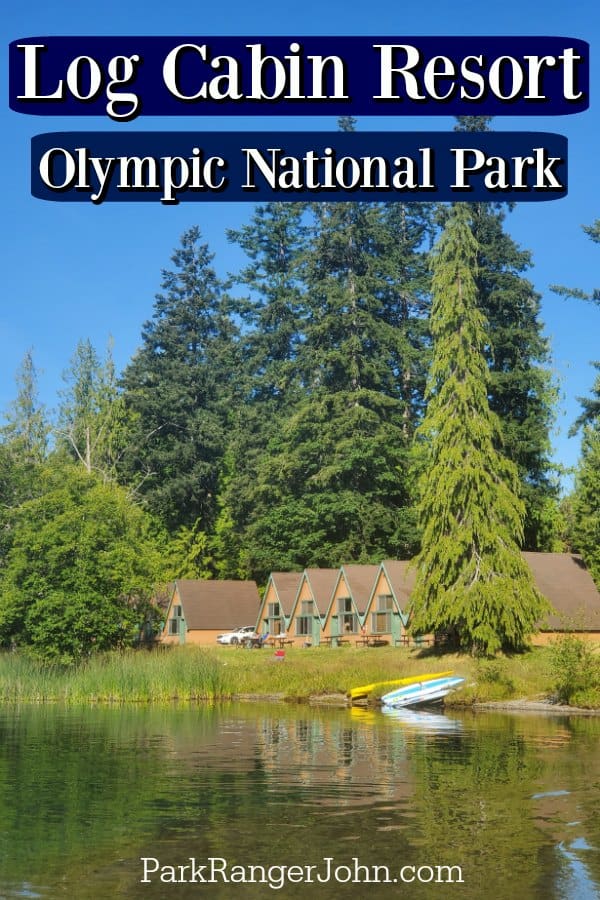 Season - open May-September.
Location in the park - Log Cabin Resort is located 30 minutes from Port Angeles, Washington on the shore of Lake Crescent.
Accommodations include newly built authentic log cabins, lodge rooms, A-frame chalets, rustic camper cabins, and RV/tent camping sites.
We stayed in a room with a kitchenette and it was an amazingly spacious room. We were amazed at how much space was available in the room.
Address: 3183 East Beach Road, Port Angeles, WA 98363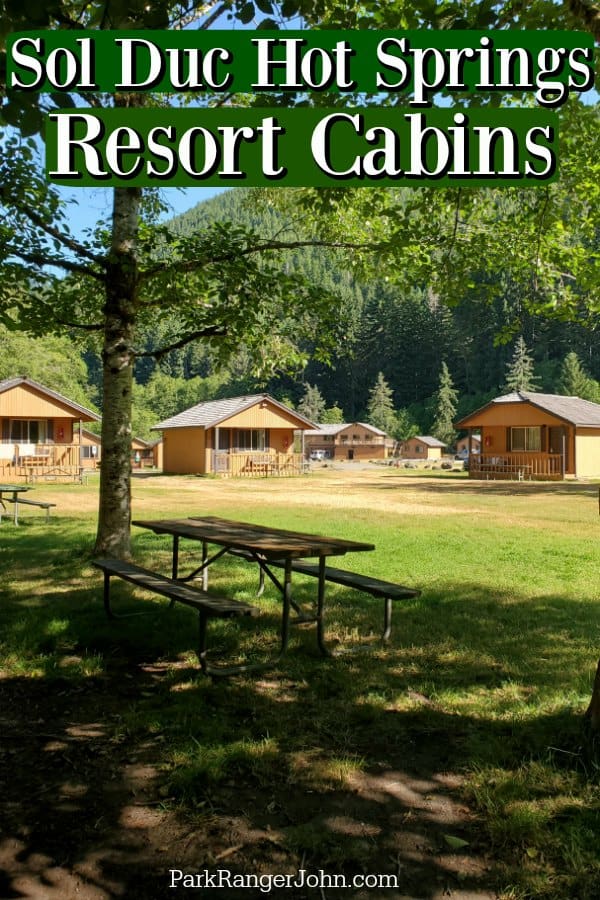 Season - Resort is 0pen March-October.
Location in the park - The resort is located next to the Sol Duc Hot Springs
Featuring 32 rustic cabins, 1 River Suite (up to 10 people), and 17 RV sites, Sol Duc Hot Springs Resort offers easy access to the hot mineral springs pools, Sol Duc Valley, and Sol Duc Falls.
Address: 12076 Sol Duc Hot Springs Road, Port Angeles, WA 98363
Hotels near Olympic National Park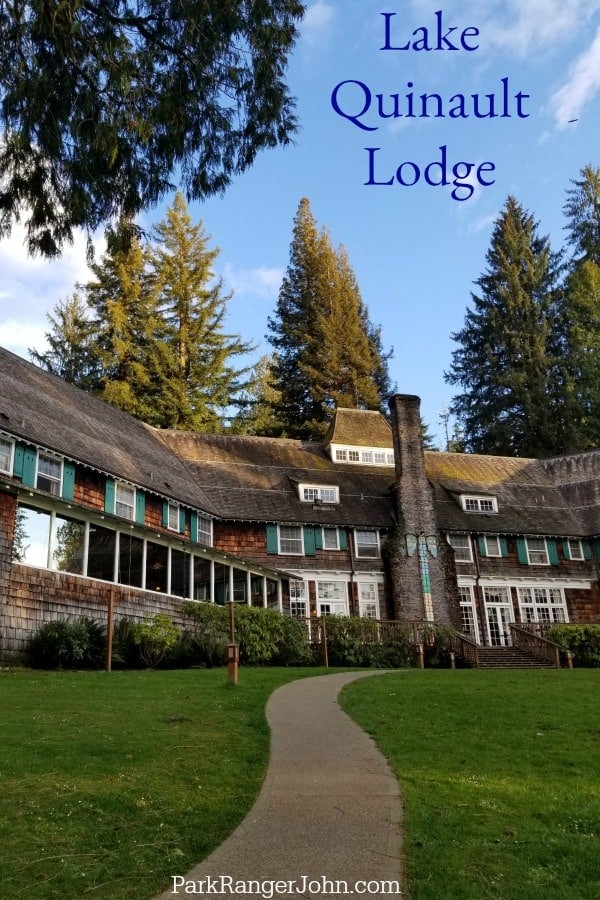 Season - year-round
Distance from the Park - Lake Quinault is located near the southwestern portion of the park.
On the National Register of Historic Places, Lake Quinault Lodge was built in 1926 to commemorate the lodge that originated at the lake in the 1880s and burned to the ground in 1924.
Lake Quinault Lodge features 91 rooms including the Boathouse rooms and one traditional suite, many without modern-day distractions such as televisions, phones, and in-room free Wifi.
Lake Quinault Lodge is the only accommodations that are available right in the rainforest along the shores of Lake Quinault.
President Franklin D. Roosevelt dined here, prior to the restaurant becoming his namesake, Roosevelt Dining Room. Open for breakfast, lunch, and dinner.
Address: 345 South Shore Road, Quinault, WA 98575
West Peninsula
East Peninsula