One of our favorite places to stay in Olympic National Park is the Kalaloch Cabins! These cabins have everything you need to relax and enjoy time in this amazing Washington National Park.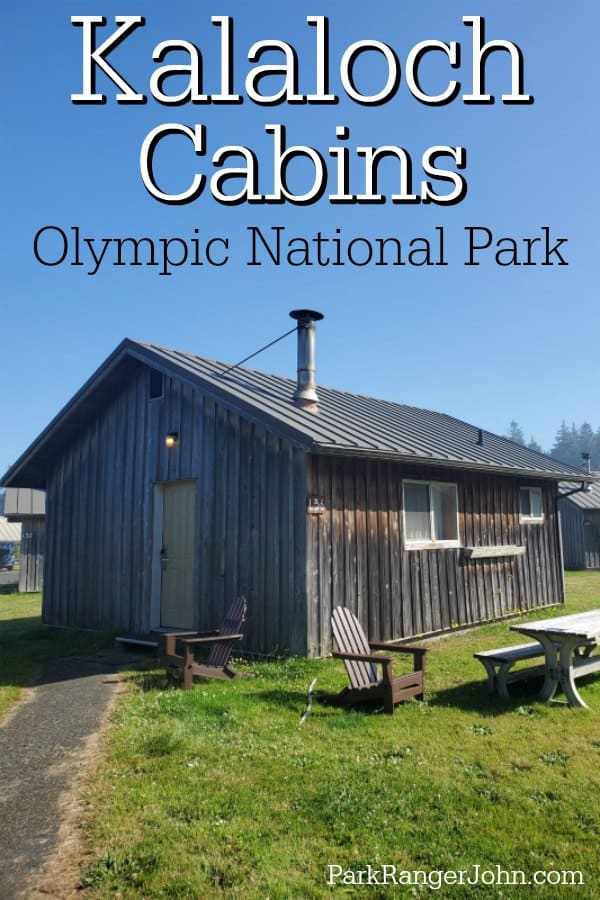 The cabins at Kalaloch Beach are located just down from the Kalaloch Lodge.
The Bluff Cabins overlook the water while the Kalaloch Cabins are one row back and fan out behind the Bluff Cabins.
We stayed in a Kalaloch Cabin just back from the Bluff Cabins and LOVED IT!
Please do not judge the cabins from the outside look! They are weathered and look worn from the outside but the inside is amazing!
We honestly could happily stay in a cabin for a week and still not want to leave. It was so relaxing listening to the waves crash on the beach with a wood fire going.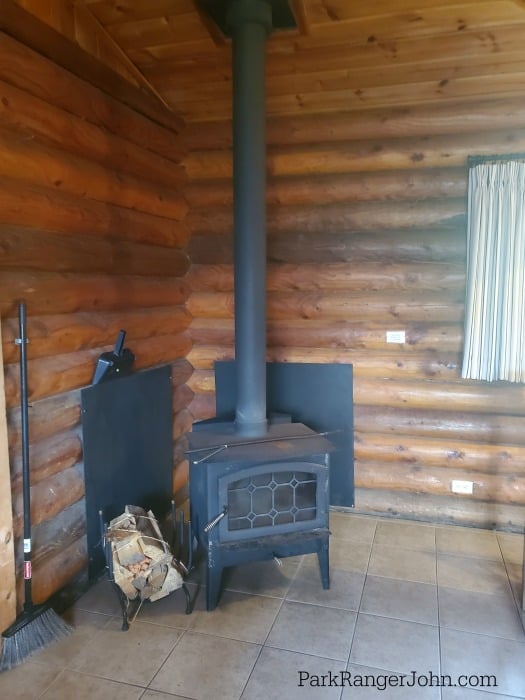 The night we were in the cabin the fog came in off the ocean and settled around the cabins making it the perfect night to do absolutely nothing.
We had plans to wander down to Kalaloch Beach and watch the sunset with the waves but ended up just relaxing watching the fireplace and talking...it was perfect!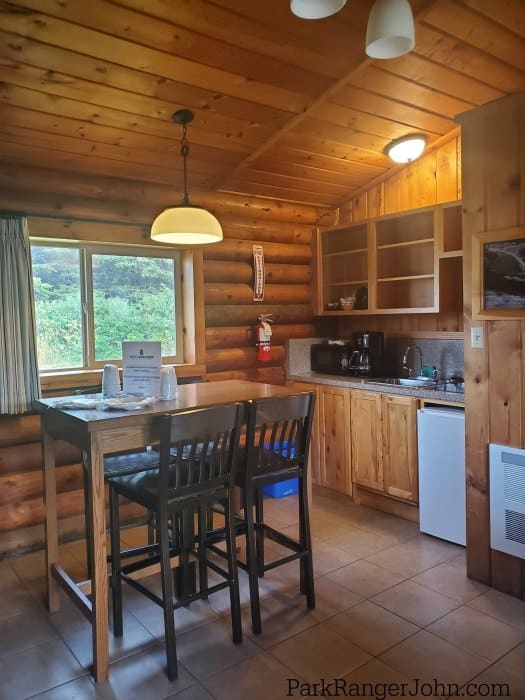 Amenities
Cabins with kitchens and kitchenettes already have plates, cups, silverware, utensils, corkscrews, pots, and pans.
Full kitchens include a four-burner stove, small oven, refrigerator, microwave, toaster, and coffee maker.
Kitchenettes include a two-burner stove, microwave, toaster, mini-fridge, and coffee maker.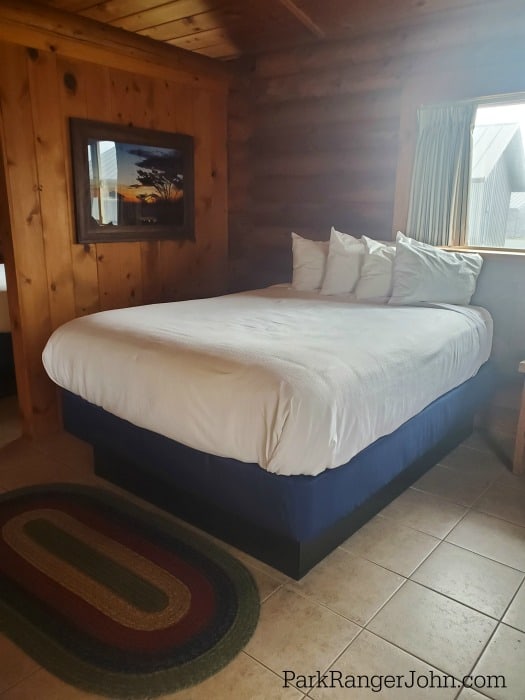 Kalaloch Cabins Map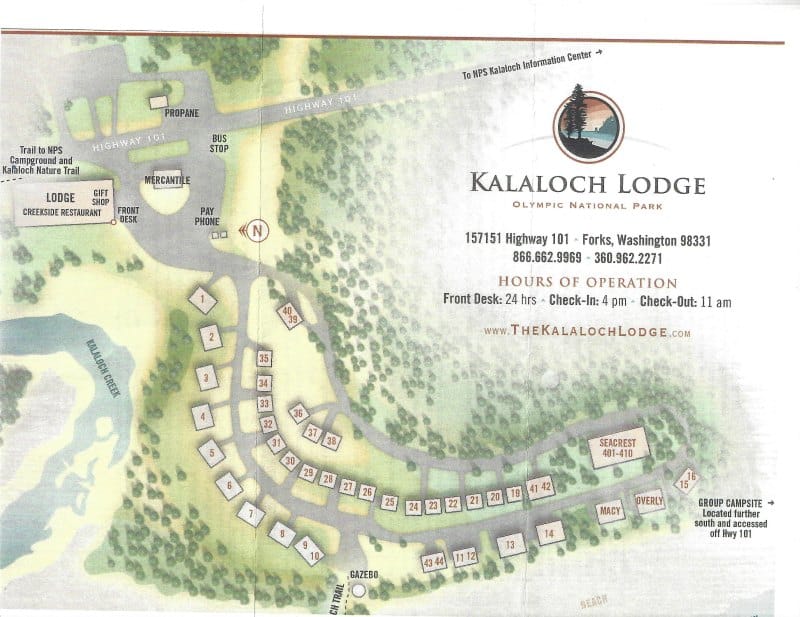 Things to know
Pets - Pets are allowed in cabins.
A one-time, non-refundable fee of $25 per pet will be charged for designated pet rooms, for any dog, any size, max two per cabin.
Smoking - All cabins are non-smoking.
Kalaloch Tree - The easiest way to visit the Kalaloch Tree Cave is to head to the Kalaloch Campground and take the beach access trail.
How do you pronounce Kalaloch - Klay-Lock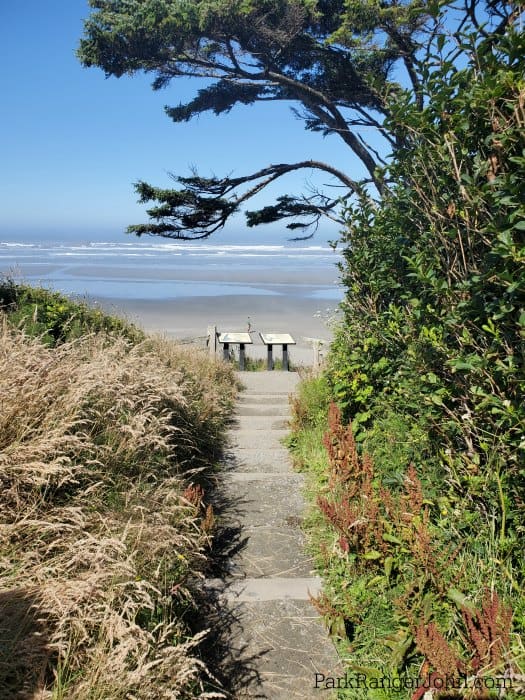 Distance to other Olympic National Park Destinations
One thing to know about traveling within Olympic National Park is many destinations are a fair distance away from each other. This is not a park you are going to see everything in one or two days.
It can take a lot longer than you expect to reach many destinations within the park. Plan extra time for driving!
Kalaloch Beach to -
Crescent Lake -Storm King Ranger Station - 109 miles, 2 hours 30 minutes
Sol Duc - 67 miles, 1 hour 45 minutes
Hoh Rainforest - 72 miles, 2 hours
Mora - 48 miles, 1 hour 15 minutes
Lake Ozette - 88 miles, 2 hours 15 minutes
Quinault Rain Forest - 33 miles, 45 minutes
Staircase Ranger Station - 149 miles, 3 hours
Hurricane Ridge - 86 miles, 2 hours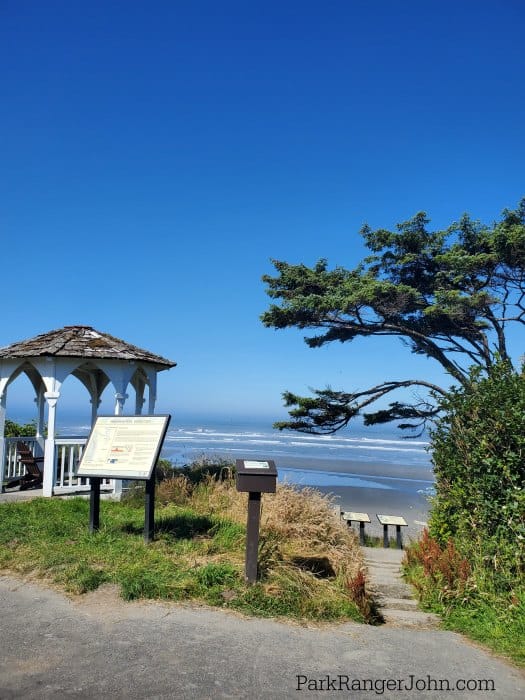 Additional Olympic National Park Resources
Check out all of the Olympic National Park Camping options. There are 14 campgrounds within the park
Olympic National Park Lodging - Check out our complete guide of all the places to stay within the park
Things to do in Olympic NP - Find out all of the top things to do in this great park.
Free National Park Days - Check out the 5 days a year the National Park Service waives entrance fees.
Most visited National Parks - Check out all of the top-visited parks in the United States
Moon Olympic Peninsula Guide Book
Olympic National Park trails map
Check out all of the Washington National Parks along with neighboring Oregon National Parks, Idaho National Parks, National Parks in Hawaii, and National Parks in Alaska