Kalaloch Beach is located in Olympic National Park along the Pacific Ocean. The beach is easily accessible and wonderful for walking on the soft white sand.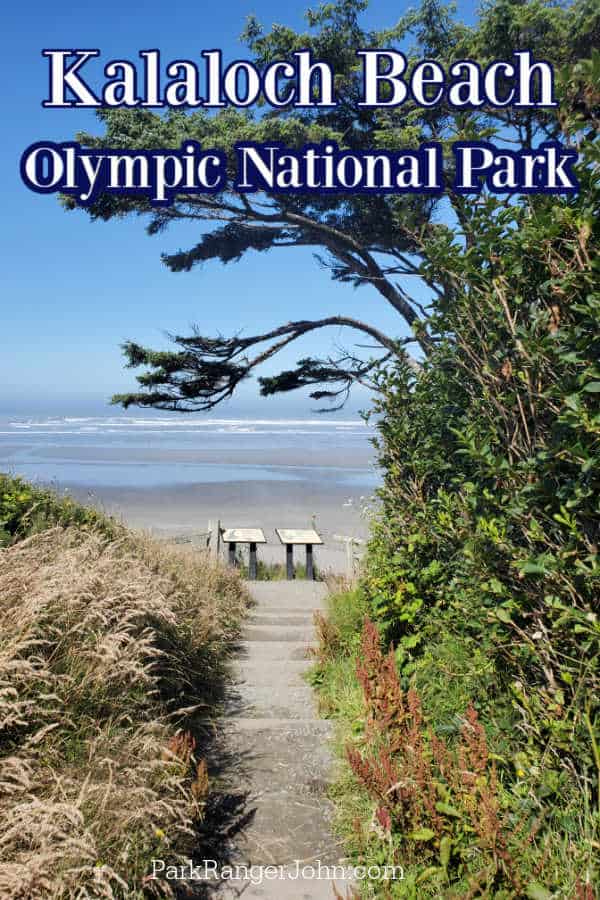 Kalaloch Beach - Olympic National Park
One of the highlights of spending time at Kalaloch Beach is visiting the Kalaloch Tree. This epic tree is a must-visit while at the beach.
Keep an eye out for Bald Eagles as you explore the beach. If you are planning to explore tide pools the best tide-pooling is at Beach 4 and Ruby Beach. There is still some tide-pooling located near Kalaloch.
During the month of May, you can enjoy whale watching right from the beach or lodge. Gray Whales are often spouted from the beach and lodge balcony.
Kalaloch Ranger Station
open daily in summer only. Information, exhibits, bookshop, maps.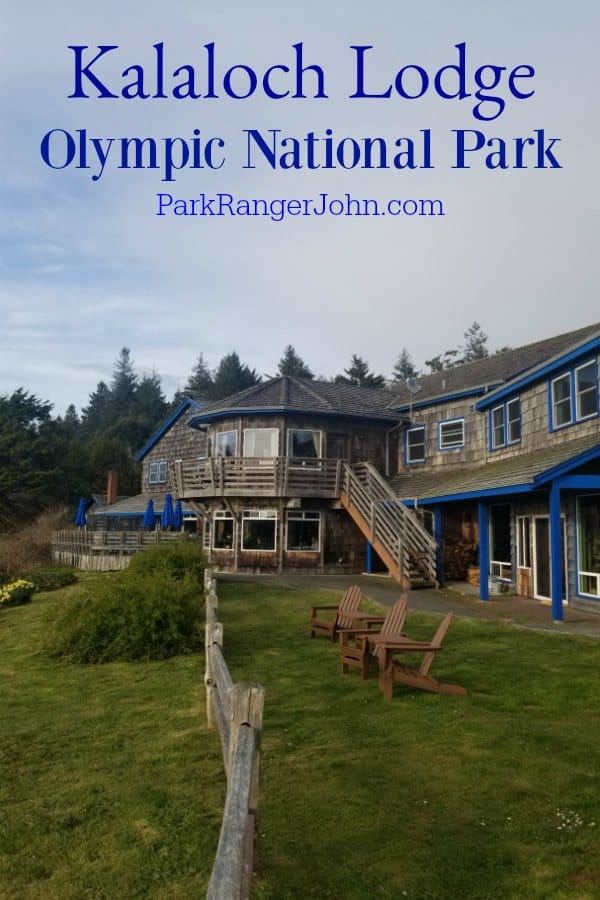 Kalaloch Lodge is one of our favorite National Park Lodges we have stayed in. You can't beat the epic views of Kalaloch Beach and the Pacific Ocean.
This lodge is the perfect place to get away from it all and enjoy time in the park.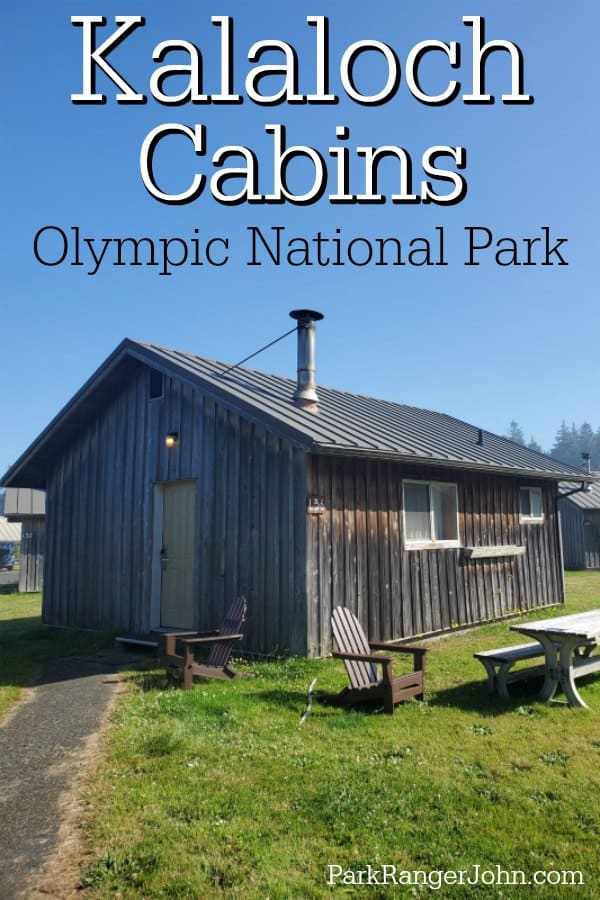 Kalaloch Cabins are an amazing opportunity to stay right near the beach!
Don't judge the weathered outside these cabins are amazing on the inside!
We stayed in a 2 queen cabin with a kitchen and truly LOVED it!

Kalaloch Camping
There are two campgrounds located in the Kalaloch Beach area of Olympic National Park.
You can choose between Kalaloch Campground and South Beach Campground.
It is worth noting that each of these Kalaloch camping options is very different. If we had to choose we would pick the Kalaloch Campground every time.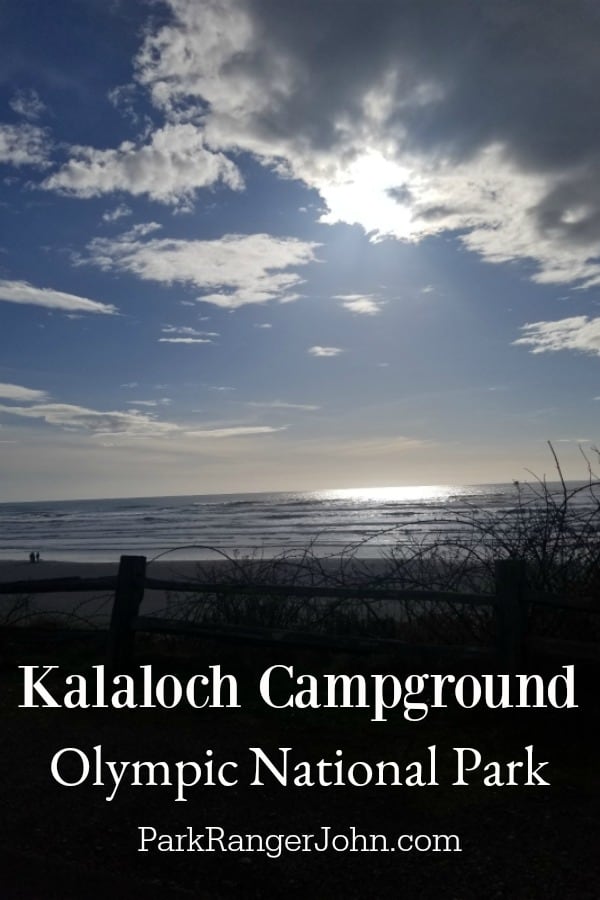 Located right off of Highway 101 near the Kalaloch Lodge this campground offers stunning views of the ocean and easy access to the beach. There are 168 campsites including four accessible sites.
These are some of the best Olympic National Park campsites. Even the non-beach front campsites are amazing with tons of tree cover.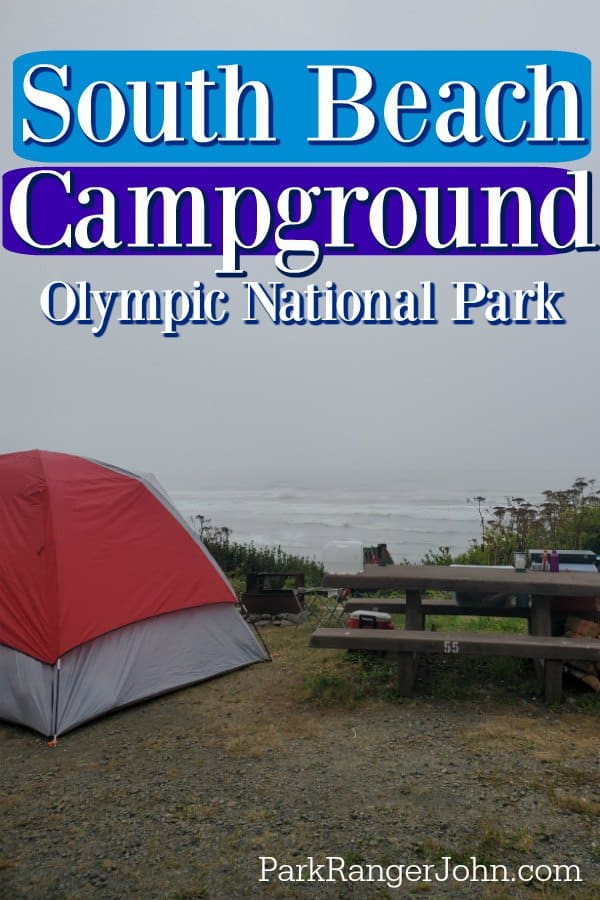 The South Campground is great for RVs but rough for tent campers. It is pretty much a loop on a gravel road with some of the sites being right on the ocean.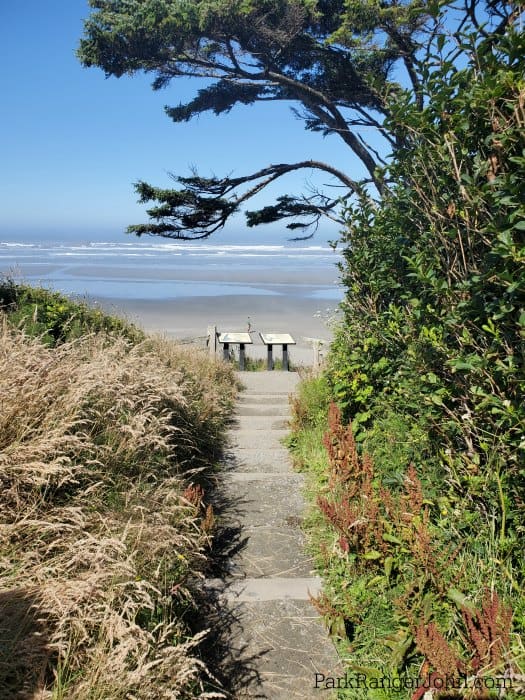 Kalaloch Beach Trails
Kalaloch Nature Trail: 1.0-mile easy loop through coastal forest, with stairs and elevation change less than 40 feet.
Beach Trails
There are seven trails that lead to the ocean from Highway 101.
Ruby Beach and Beach Trail 4 have accessible viewpoints and accessible vault toilets
Beach 1 is known for Spruce Tree Burls
Kalaloch Beach Map


Distance to other Olympic National Park Destinations
One thing to know about traveling within Olympic National Park is many destinations are a fair distance away from each other. This is not a park you are going to see everything in one or two days.
It can take a lot longer than you expect to reach many destinations within the park. Plan extra time for driving!
Kalaloch Beach to -
Crescent Lake -Storm King Ranger Station - 109 miles, 2 hours 30 minutes
Sol Duc - 67 miles, 1 hour 45 minutes
Hoh Rainforest - 72 miles, 2 hours
Mora - 48 miles, 1 hour 15 minutes
Lake Ozette - 88 miles, 2 hours 15 minutes
Lake Quinault - 33 miles, 45 minutes
Staircase Ranger Station - 149 miles, 3 hours
Hurricane Ridge - 86 miles, 2 hours
Rules/Regulations
Pets and bicycles are not permitted on paved or dirt trails.
Do not feed wildlife.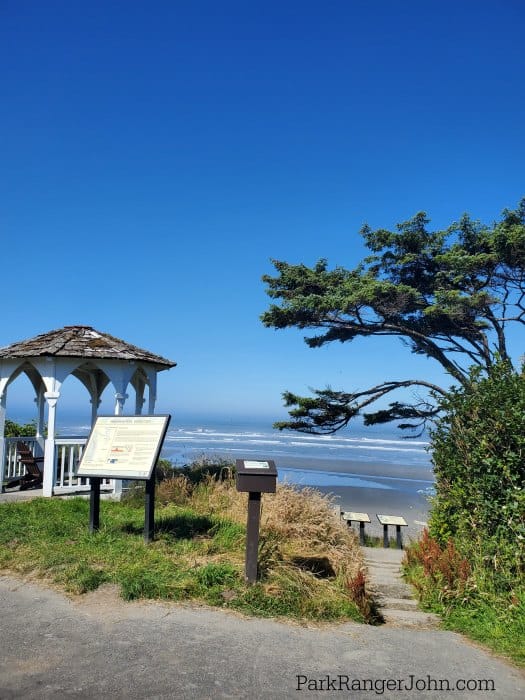 Additional Olympic National Park Resources
Check out all of the Olympic National Park Camping options. There are 14 campgrounds within the park
Olympic National Park Lodging - Check out our complete guide of all the places to stay within the park
Things to do in Olympic NP - Find out all of the top things to do in this great park.
Free National Park Days - Check out the 5 days a year the National Park Service waives entrance fees.
Most visited National Parks - Check out all of the top-visited parks in the United States
Moon Olympic Peninsula Guide Book
Olympic National Park trails map
Check out all of the National Parks in Washington along with neighboring National Parks in Idaho, National Parks in Oregon, Hawaii National Parks, and Alaska National Parks