Creekside Lodge at Custer State Park is located near the State Game Lodge. This newer hotel offers 30 lodge rooms. The Creekside Lodge was built in 2008 and offers many modern conveniences. Creekside Lodge is open year round so you can explore Custer State Park at any time.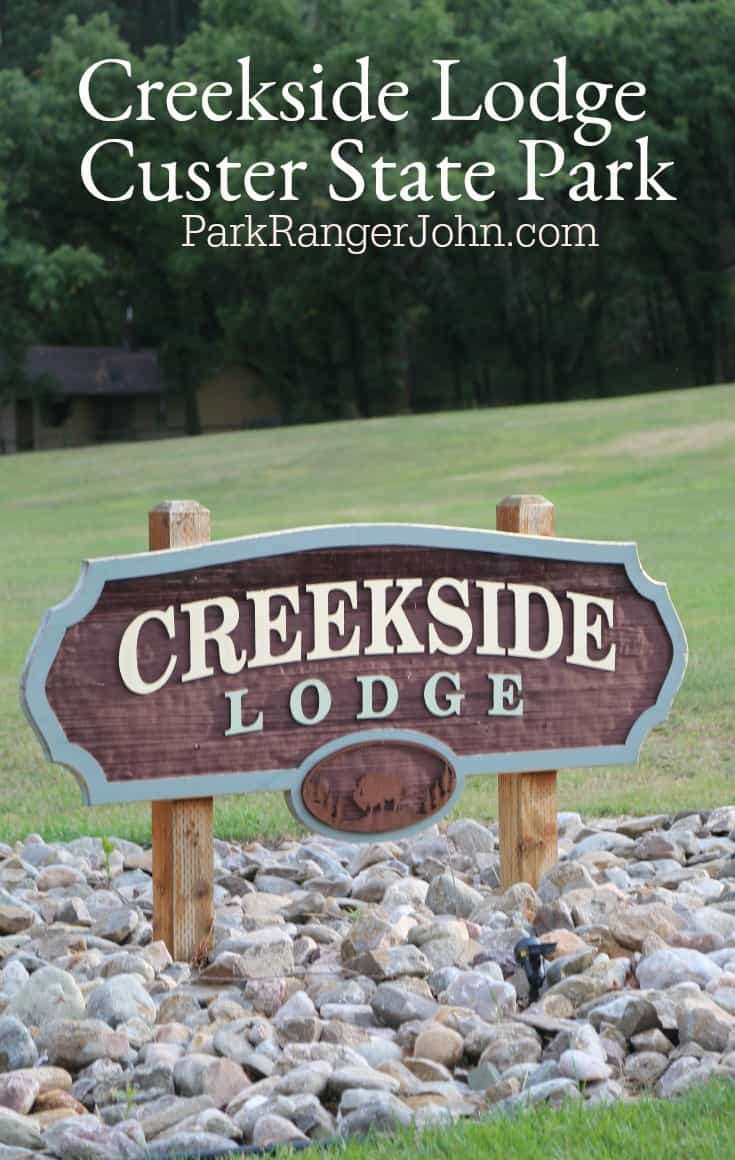 Creekside Lodge at Custer State Park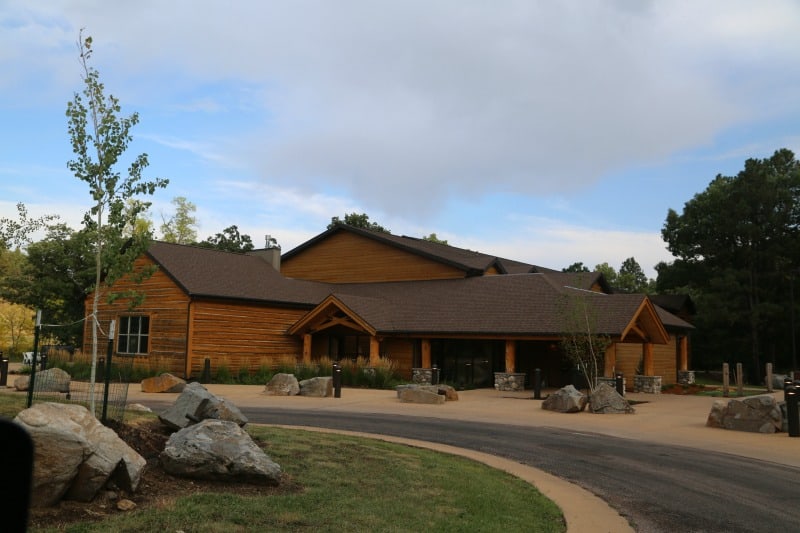 Two Queen room at Creekside Lodge
We stayed in a double queen room at the Creekside Lodge located on the first floor. One of the highlights of the room was the buffalo print couch. It was super comfy and so well-themed out. I really wish I would have taken a close-up photo of it.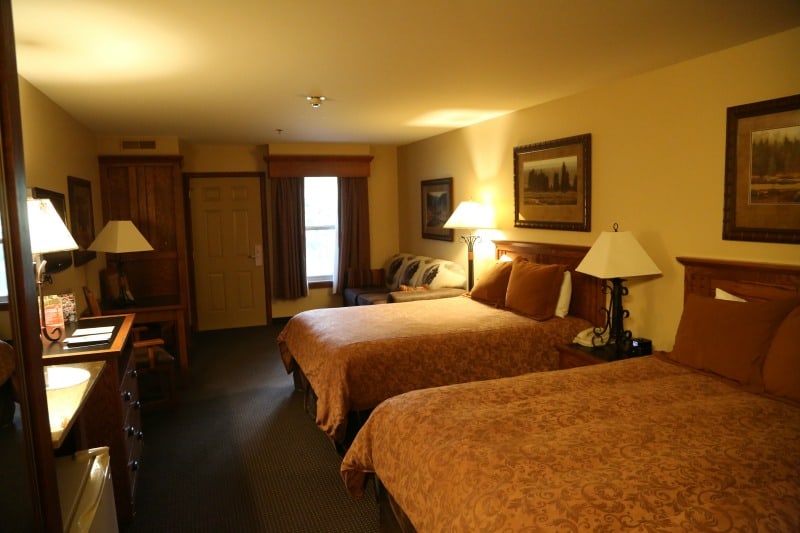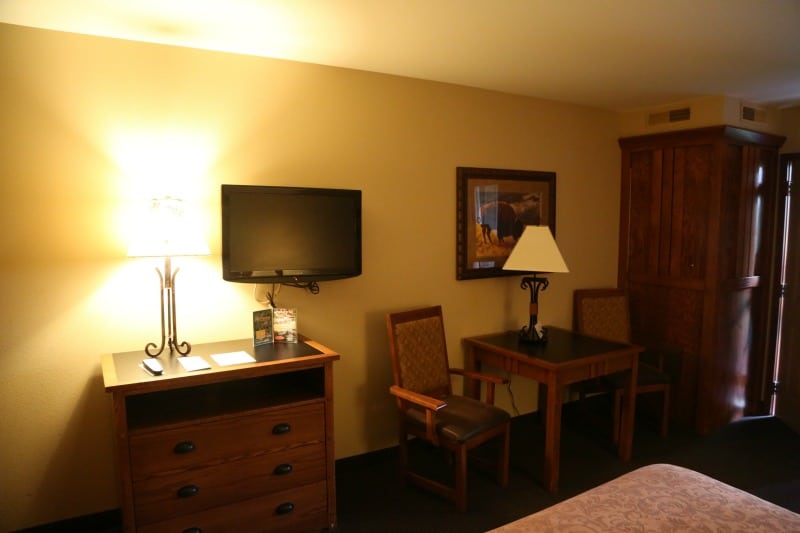 The room had a flat-screen tv, sitting area, dresser, ensuite bathroom, and lots of room. This was the largest room we had at any of the lodges in Custer State Park.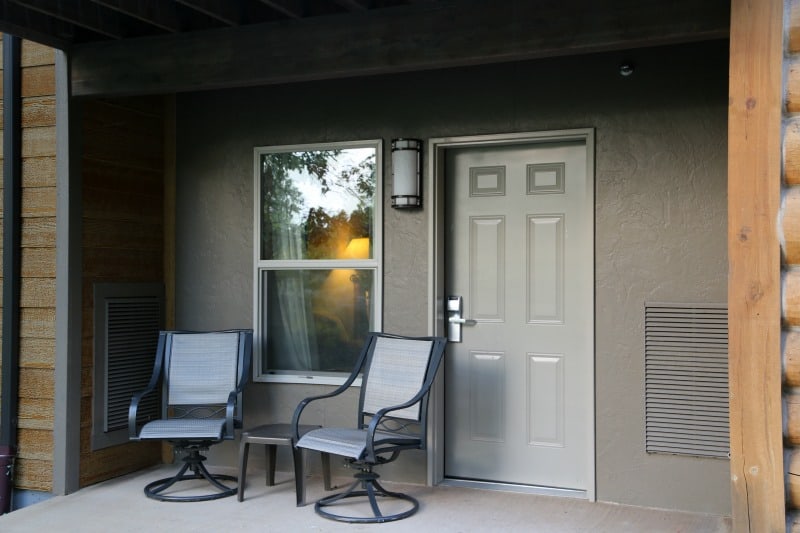 Our first-floor room had a small seating area out the back door. The 2nd-floor rooms have small balconies.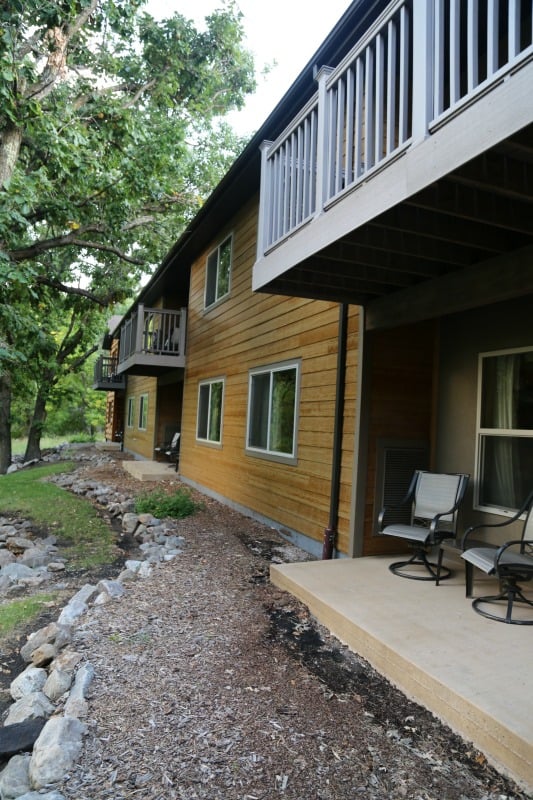 This was a great quiet place to relax with a book and take a deep breath.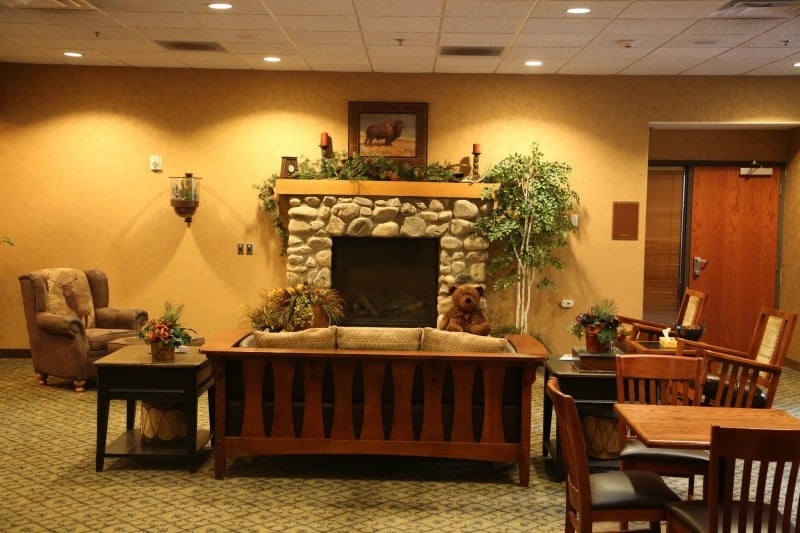 The Creekside Lodge lobby has a nice fireplace and comfortable seating.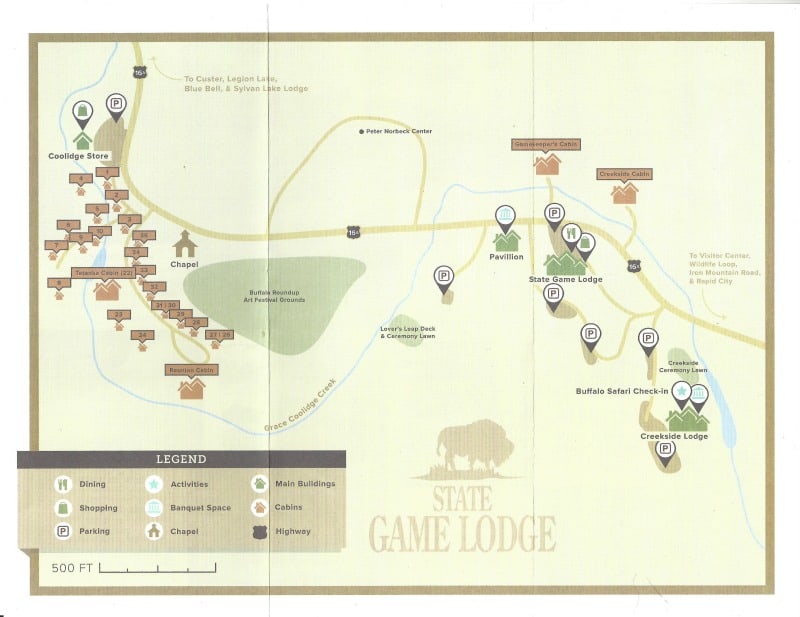 Things to know when booking a room at Creekside Lodge
Reservation phone number – 888-875-001
We definitely suggest calling for reservations. The online system can get confusing and a bit overwhelming. Each room is given a rate code and it can be mind-numbing to figure them out.
When you book a room the cost of your room for the first and last night including tax is required as a deposit.
The park will refund your deposit if you cancel at least 15 days prior to your arrival date. There is a $25 cancellation fee
If you plan to visit during the Sturgis Motorcycle Rally the entire stay must be paid in full when you make your reservation. You can cancel thirty days before the rally rates for a $25 cancellation fee.
$10 for a rollaway/crib per night – available in select units
$10 for extra person
Pets are not permitted at Creekside Lodge.
Additional Custer State Park Articles
Custer State Park Lodging Guide
Things to do in Custer State Park
Distance from the Creekside Lodge to other attractions in the area.
Rapid City – 31 miles
Mount Rushmore – 20 miles
Custer, South Dakota – 13 miles
Wind Cave National Park – 22 miles
Jewel Cave National Monument – 27 miles
Crazy Horse – 20 miles
Wall, South Dakota – 81.4 mile
Devils Tower National Monument – 140 miles
Check out all of our Custer State Park articles for more help planning your trip!