Far View Lodge is the only lodging available within Mesa Verde NP. The lodge is located 15 miles from the park entrance and provides amazing views over the parklands.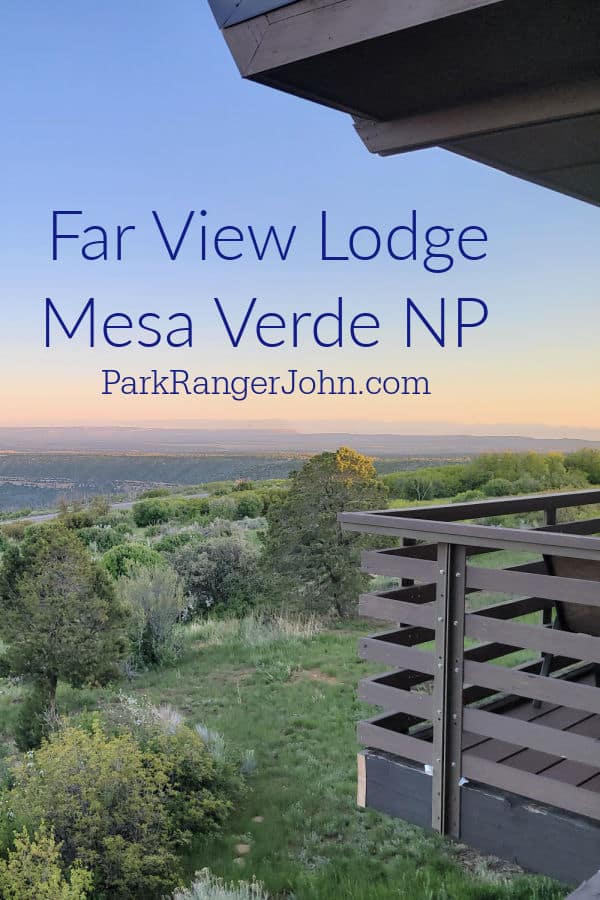 Far View Lodge - Mesa Verde National Park
Get away from modern-day civilization with a visit to Mesa Verde. Set in the Four Corners region of Colorado, explore well-preserved cliff dwellings.
Mesa Verde, "Green Table" in Spanish, is an unusual national park because its emphasis is on the people who lived in this region and the elaborate cliff dwellings they left behind. Unlike other national parks, the focus is on cultural history, rather than geological history. The legacy of these early Native Americans is an architectural marvel that is well preserved for visitors to explore.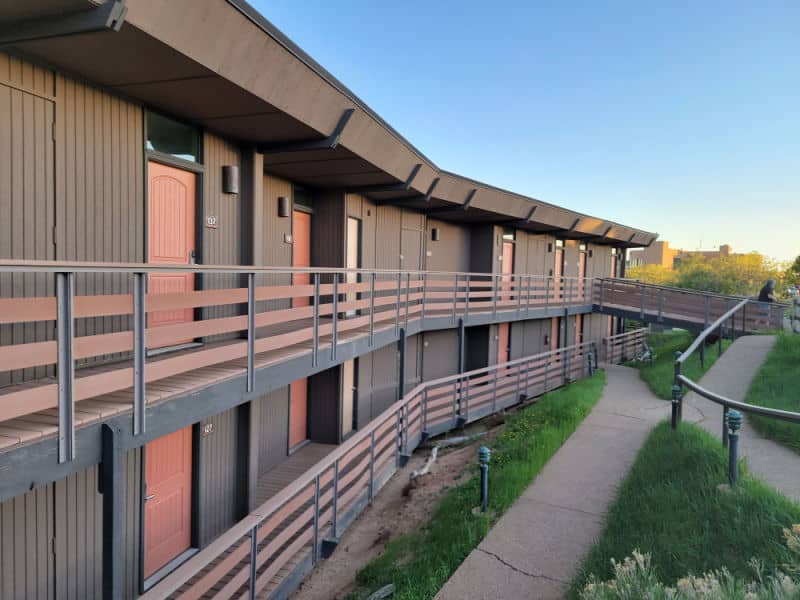 Mesa Verde National Park is located in the southwestern area of Colorado, in the Four Corners region where Colorado, Utah, New Mexico, and Arizona meet. Its unusual topography includes green-covered cliffs that are broken up by a series of narrow canyons. Looking from the top of some of the smaller mesas visitors can see the famous cliff houses cut into the face of the mountains, and ranger-led tours take visitors right down to the dwellings.
For about 700 years Ancestral Puebloans occupied the area known as Mesa Verde. They constructed extensive stone communities in the alcoves of the canyon walls and farmed the green mesa tops on the cliffs above their homes. Towards the end of the 13th century, it appears that they abandoned the cliff houses and simply walked away from the area. Historians believe that they left to search for water and mingle with other tribes. However, there are still many unanswered questions about these early Native Americans and new evidence is still being uncovered to help understand this ancient culture.

Kiva Deluxe View Room
There are 150 rooms at the lodge with 2 room types Kiva and Kiva Deluxe View.
Rooms come with either a king bed or 2 double beds.
We stayed in a king bed Deluxe View Kiva Room during our stay at the Far View Lodge. I am going to be completely honest and tell you the rooms are interesting.
Parts of them are great while other parts leave you wanting more. This is a lodge that could use a bit of upkeep and remodeling.
The rooms are not large so you should not plan to spread out or spend time relaxing in the room. There are a couple of chairs but they are not ones that you are going to want to spend a lot of time in.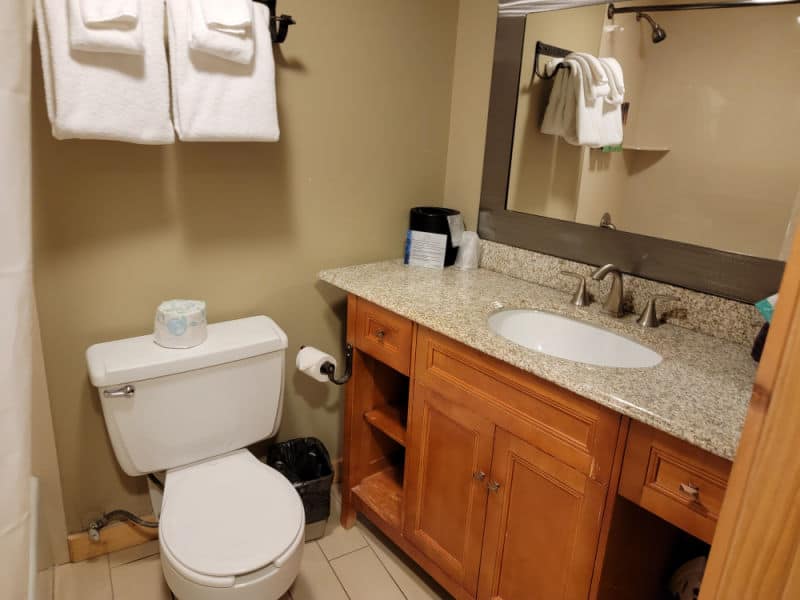 The biggest update needed is the bathroom. I don't know how to say this so I am just going to dive in and tell you the toilet is similar to what you would expect to find in a preschool. It is small, close to the floor, and did I mention really small!
It was so small that we ended up driving down the road and using the bathroom near the visitor center. This is the first time staying in a National Park Lodge I have had to leave the room to use the bathroom.
With bad knees, the bathroom was just not functional, and didn't feel comfortable at all.
Room Amenities
Private Bathroom
Private Balcony
Coffee Maker
Mini-Fridge
ADA Accessible Room
Iron/Ironing Board
Hair Dryer
Rollaway Cribs Upon Request
Complimentary Wi-Fi
No TV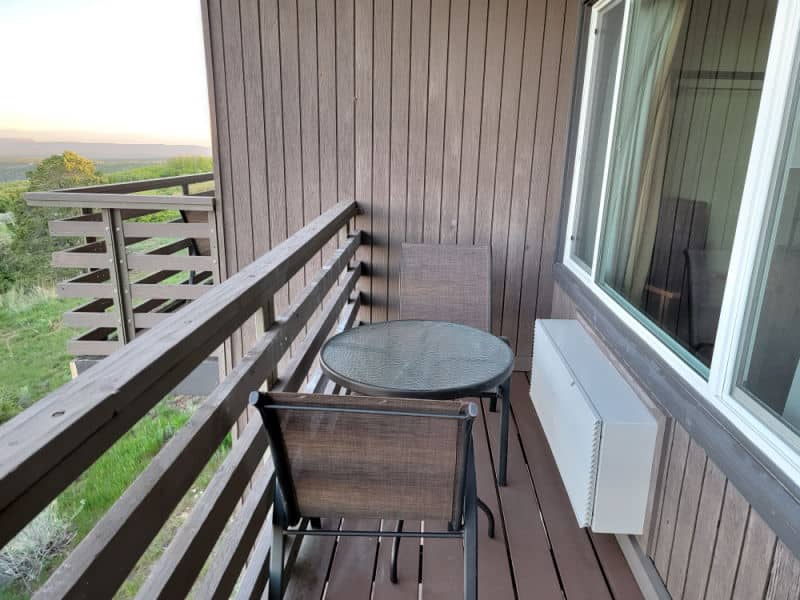 Things to know when planning a visit to Far View Lodge
Season: The Far View Lodge is open May 1 to September 30
Smoking: All rooms are non-smoking
Payment Policy: Deposit equal to a one-night stay including taxes and/or surcharges is due at time of booking. Remaining balance due at check-in.

Cancellation Policy: Lodging reservation cancel policies are rate-specific and can be viewed by clicking on the rate name when availability returns. Cancellations outside of the cancellation policy will receive a full refund. Canceling within the cancellation policy will result in a full forfeit of the deposit

Check In: Check-in is at 3:00 pm, MDT.

Check Out: Check-out is by 11:00 am, MDT.
Extra Person Charges: All room rates are based on double occupancy. Additional person charges apply for extra persons age 12 years and older. Roll-away beds are not available.

Pet Policy: Pets/service animals are allowed in select rooms only. A fee of $30 per pet per night is required. Pets are not allowed on park trails, in archaeological sites, or in public buildings. Pets must be under physical control at all times and may not be left unattended in lodge rooms or vehicles. Housekeepers will not enter any room housing a pet or service animal. Responsible pet ownership includes proper disposal of pet wastes.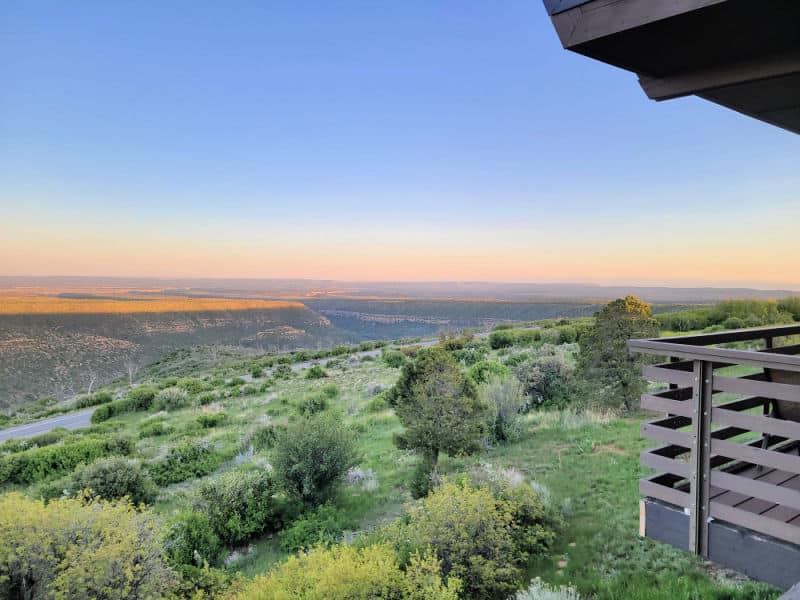 Park Sites near Mesa Verde NP
Natural Bridges National Monument
Chaco Culture National Historical Park
Great Sand Dunes National Park
Check out all of the National Parks in Colorado and neighboring Utah National Parks, Wyoming National Parks, Nebraska National Parks, Arizona National Parks, Kansas National Parks, Oklahoma National Parks, and National Parks in New Mexico.