The National Park Inn is located near the Longmire Historic District in Mount Rainier National Park. The National Park Inn offers 25 guest rooms within the historic inn.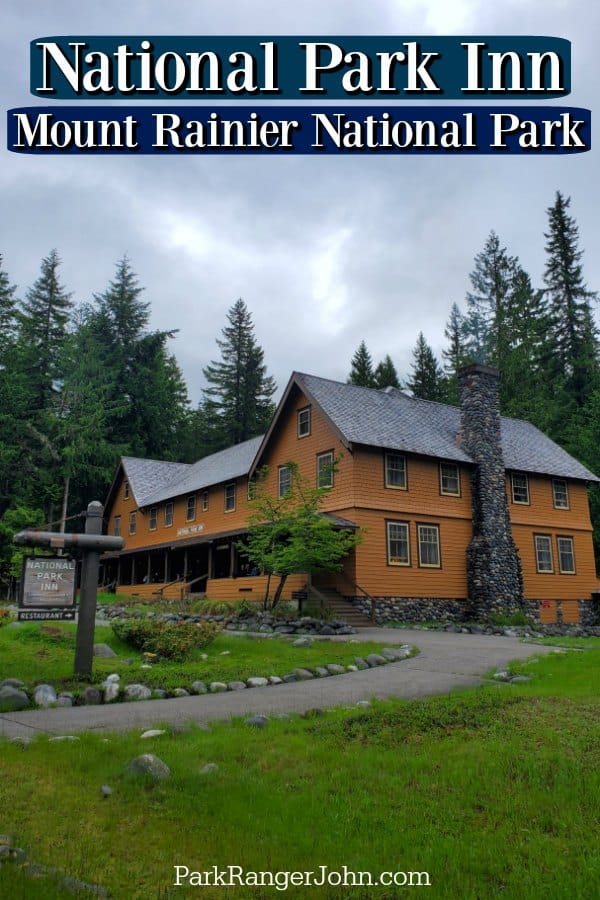 National Park Inn - Mt Rainier National Park
One thing to know about staying at the National Park Inn is not all rooms have private bathrooms. You will want to make sure when you make a reservation what type of bathroom you have.
Some rooms have a ¾ bathroom that is a bathtub without a shower while other rooms do not have a bathroom.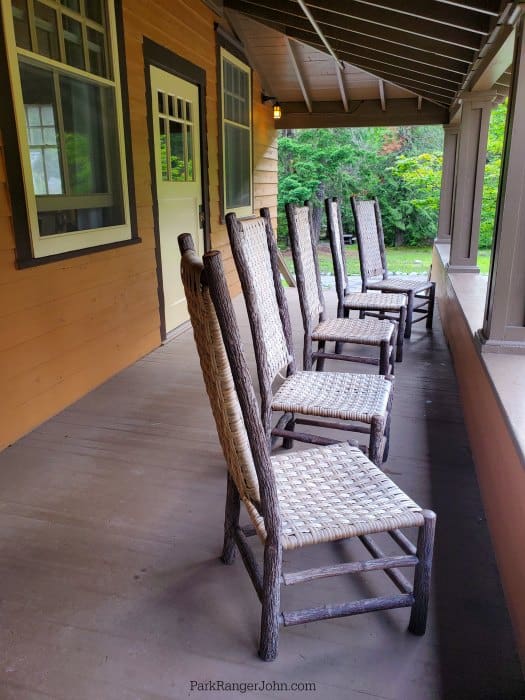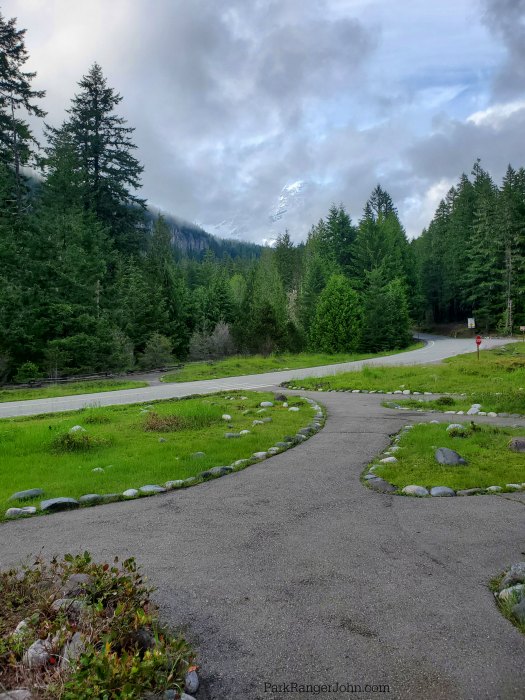 The National Park Inn offers the opportunity to stay within Mount Rainier National Park. You can enjoy views of Mount Rainier from comfortable chairs on the front porch.
One interesting historical tidbit is the Inn was moved to its current location in 1920 and was rebuilt after a fire destroyed the original building in 1926.
The National Park Inn at Mount Rainier has a gift shop, dining room, and a great relaxing atmosphere.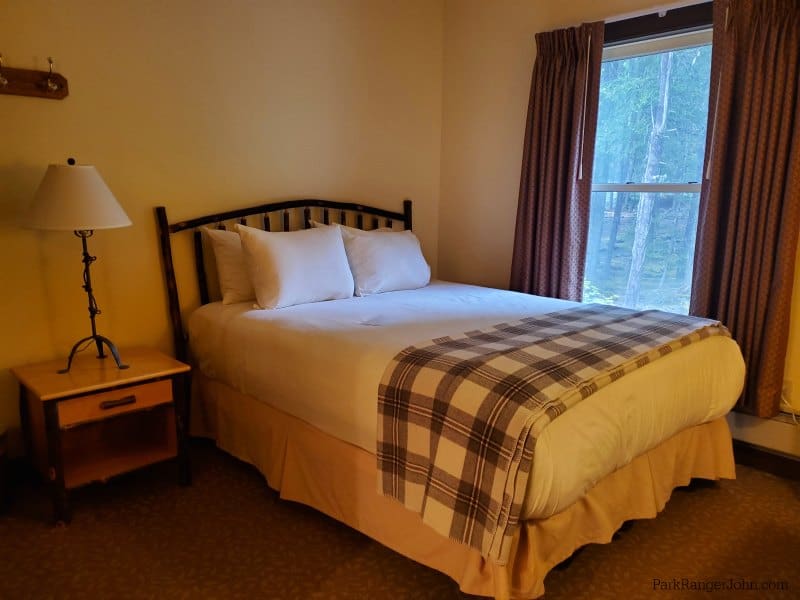 Room Types
Guestrooms without a bathroom
Guestrooms without a bath come with either a queen, double or twin beds with a sink. Guests share two private showers and separate men's and women's restrooms located in the hallway.
Rooms have robes and slippers for guests to use.
Guestrooms with a bathroom
Guestrooms with a private bathroom come with either a queen, double or twin beds.
We stayed in room 22 on the 2nd floor of the National Park Inn. Our room had a queen bed, private bathroom, a single chair, and a dresser. The room was small but comfortable.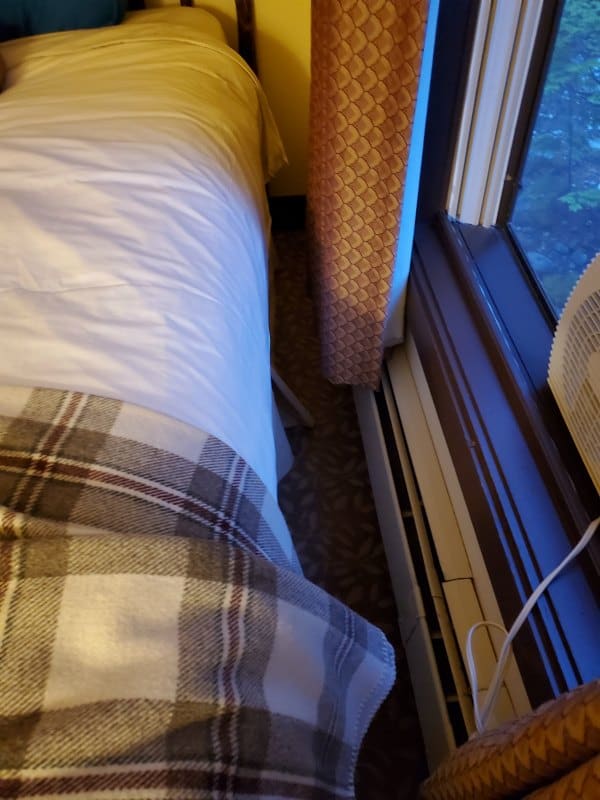 I will say the queen bed was VERY close to the wall so if you have 2 people staying in the bed one person may have to inch along the wall to get into the bed.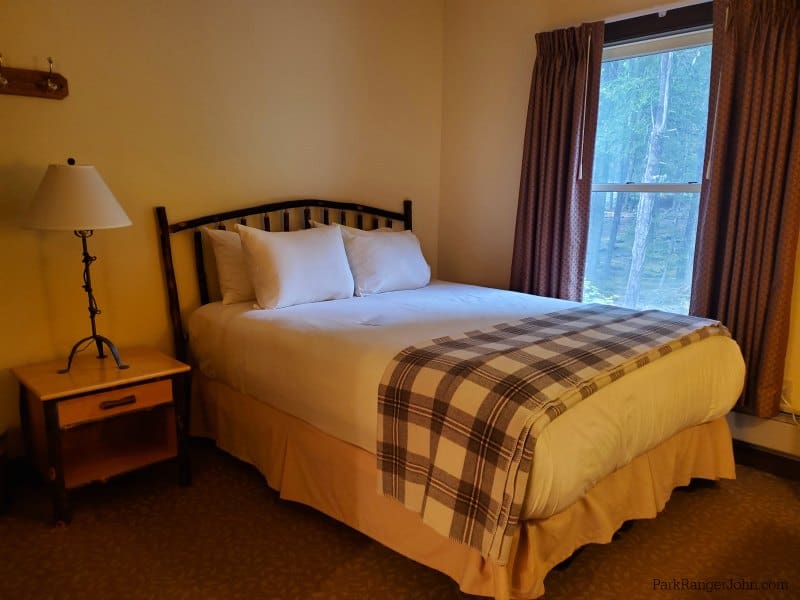 The bed was comfortable and the room was very quiet at night. There was a great window fan to let in cool air.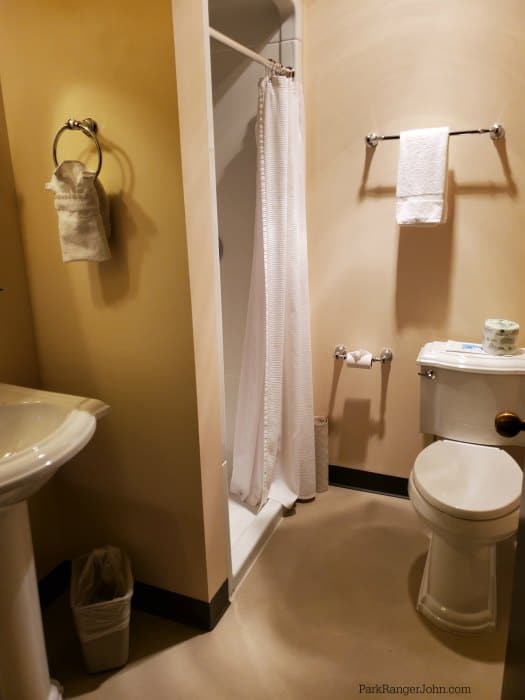 The private bathroom was small but had everything we needed for a night.
Guestrooms with two rooms
Two bedrooms share a private bathroom with a double bed in one bedroom and two twin beds in the second bedroom
ADA Accessible Rooms
There are two ADA rooms located on the 1st floor of the hotel. Each room has a private bath and one queen bed.
Dining
The dining room is open year-round for your convenience. During this time of social distancing, the hotel is offering to-go orders at the front desk.
Breakfast: 7 am – 11 am
Lunch: 11:30 am – 4:30 pm
Dinner: 5 pm to 8 pm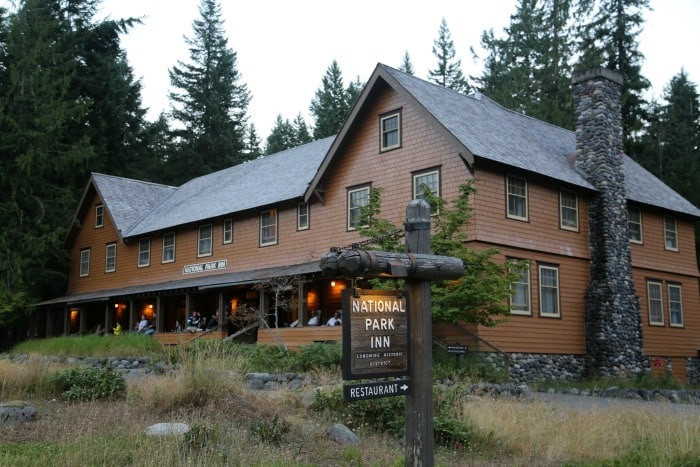 National Park Inn Reservations
Reservations phone number - 855-755-2275 Monday through Friday from 10 am-3 pm.
Online Reservations - Visit here for online reservations.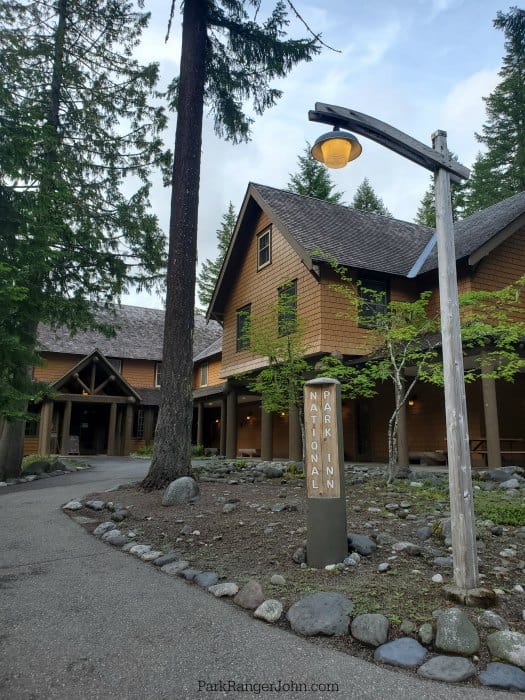 National Park Inn regulations
Entrance Fee - All park visitors are required to pay an entrance fee upon entry year-round.
Season - The National Park Inn is open year-round
Deposit - The hotel requires a one night room and tax deposit on all reservations.
Cancellation Policy - Cancellation policy is $15 charge up to 7 days prior to arrival. One night room and tax within 7 days of arrival.
Check-in is 4:00 pm
Check out is 11:00 am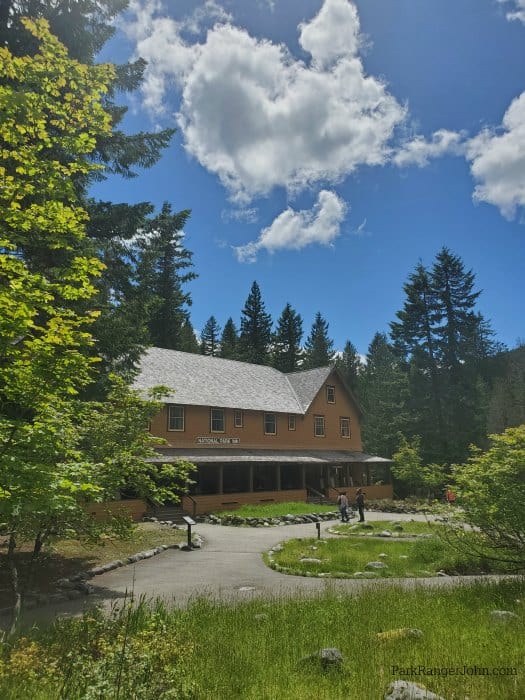 Additional Resources
Paradise Inn - Check out what it is like to stay in this historic inn at Paradise.
Top things to do at Mt. Rainier - Check out all the things you don't want to miss while exploring Mount Rainier.
National Park Lodges - Check out all of the National Park lodges you can stay in.
National Parks in Washington - Check out all of the parks you can visit while in Washington.
Mount Rainier Guest Services runs the historic inn and is an approved National Park concessionaire.