Maswik Lodge is located less than a quarter-mile from the south rim of the Grand Canyon. You can stay in the heart of Grand Canyon Village.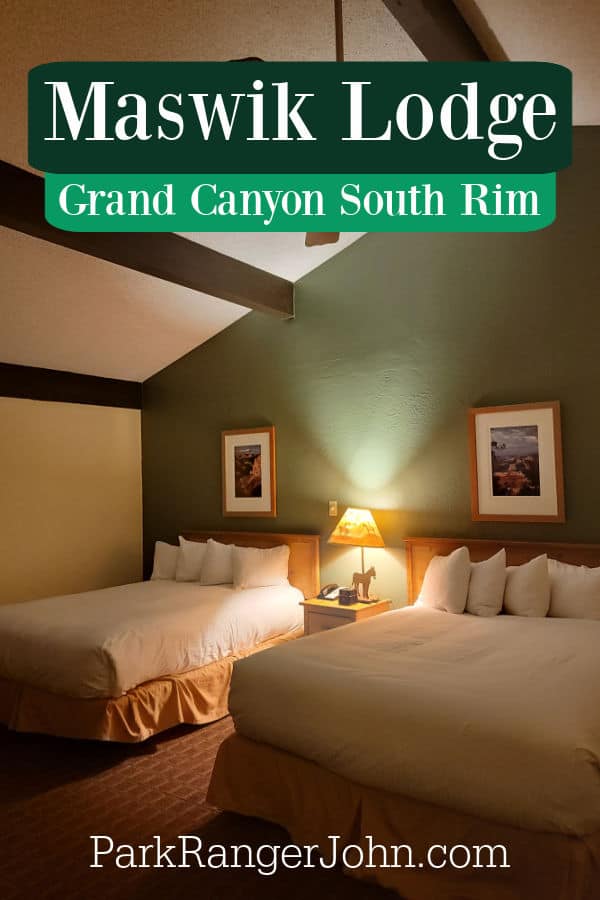 Maswik Lodge - Grand Canyon National Park
Overall the Maswik Lodge offers the opportunity to stay on the South Rim of the Grand Canyon with easy access to the park. You can wake up and be at the South Rim within a few minutes' drive or a bit of a hike.
The lodge is located back in the Ponderosa Pine Forest, not on the actual rim. It is a large complex with multiple buildings. If you have any mobility restrictions or can not do stairs easily you will want to note that in your reservation.
Some of the buildings are two stories and require using stairs to reach the 2nd level. The rooms are motel style rooms with basic amenities.
Parking is available near all of the buildings making it easy to transport your luggage into the room.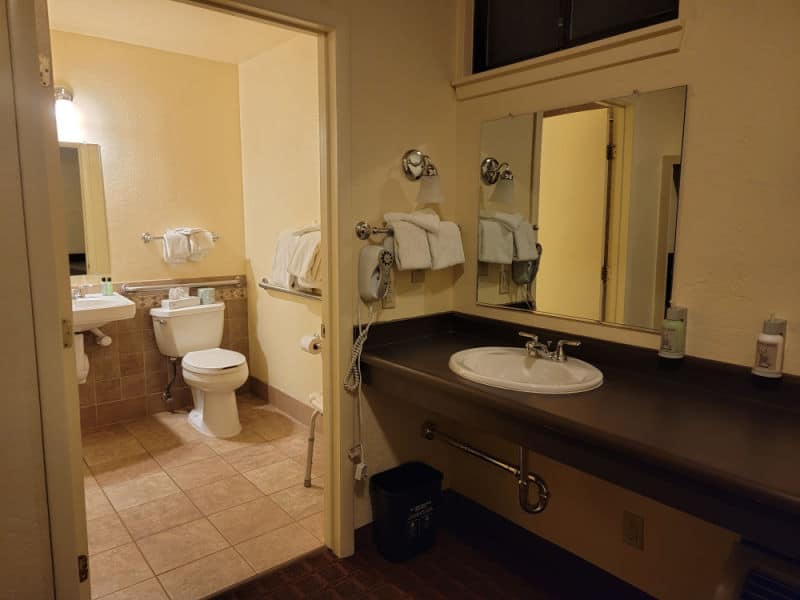 Room Amenities
We stayed in a 2 queen room in the Spruce Building at Maswik Lodge. Our room had an ADA Bathroom with a tub/shower combination. The room was larger than expected and included a table with 2 metal chairs, tv stand with a dresser with a few drawers, a mini-fridge, and in room coffee can be prepared with the Mr. Coffee single-serve coffee maker.
I do have to say the beds were not as comfortable as I hoped they would be. There were definite divets in the bed that you had to line your body up with in order to not feel like half your body was going up or downhill.
The beds had 4 mini pillows that we bunched together to make a full-size pillow. If you are picky about your pillow you may want to bring one with you.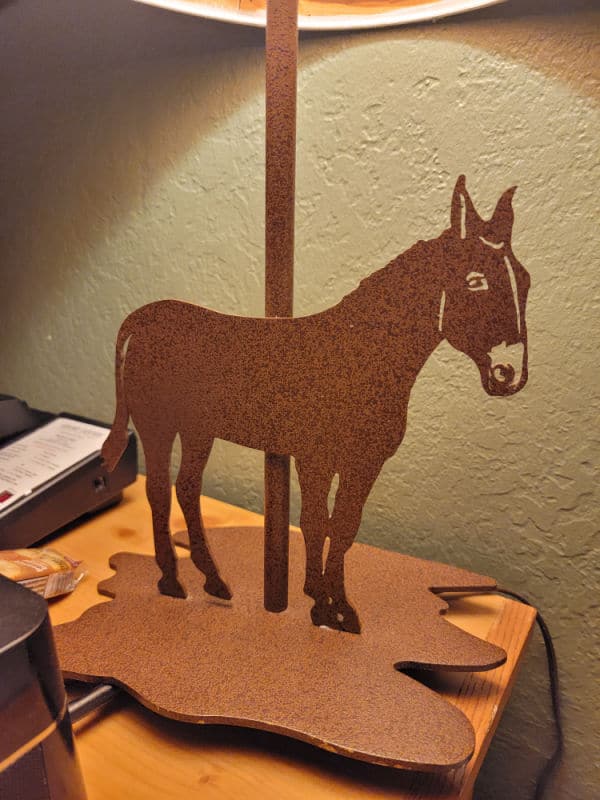 The room was quiet even on a holiday weekend. There is a small outside patio with 2 Adirondack chairs and a small table that look out over the woods. There are 2 steps down to the patio.
The room also has a nightstand between the two beds with an alarm clock with USB ports for charging phones along with a telephone.
Rooms feature a refrigerator, coffeemaker, air conditioning, safe, satellite TV, telephone, hairdryer, and two queen-sized beds or one king-sized bed.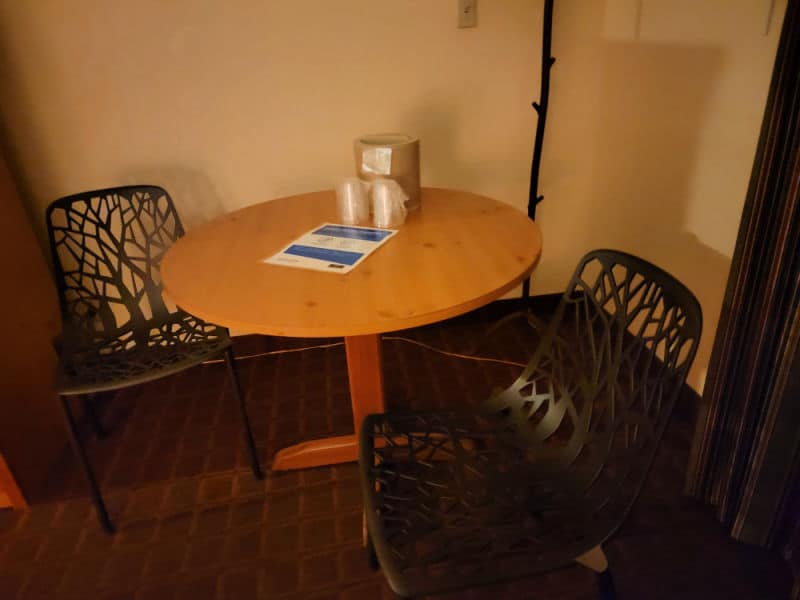 Maswik is named for a Hopi Kachina who is said to guard the Grand Canyon.
Things you need to know
Check-In Time - 3 pm
Check out Time - 11 am
Smoking - All rooms are non-smoking. If you smoke in the guest room, a charge of $175 will be added.
Wi-Fi - We did not have any Wi-Fi in our room. There is supposed to be Wi-Fi near the front desk but you are in the Grand Canyon so it is not super fast.
Pets - Animals or pets are not allowed, with the exception of qualified Service Dogs for guests with disabilities.
Address - 202 South Village Loop Drive
Grand Canyon, AZ 86023
Phone Number: (928) 638-2631
The complex consists of the main lodge building that houses the Registration Desk, Gift Shop, Maswik Food Court, and Pizza Pub.
Where is Maswick Lodge?
Maswick Lodge is located a short quarter-mile walk or bus ride from the canyon's edge
202 South Village Loop Drive
Grand Canyon, AZ 86023
GPS coordinates: 36.0537° N, 112.1443° W
Accessible Rooms: A full selection of Accessible rooms are available. To see available ADA-compliant rooms check the "ADA/Accessible Rooms" box in the online reservations application or call Central Reservations (7a-7p MT) at (888) 297-2757.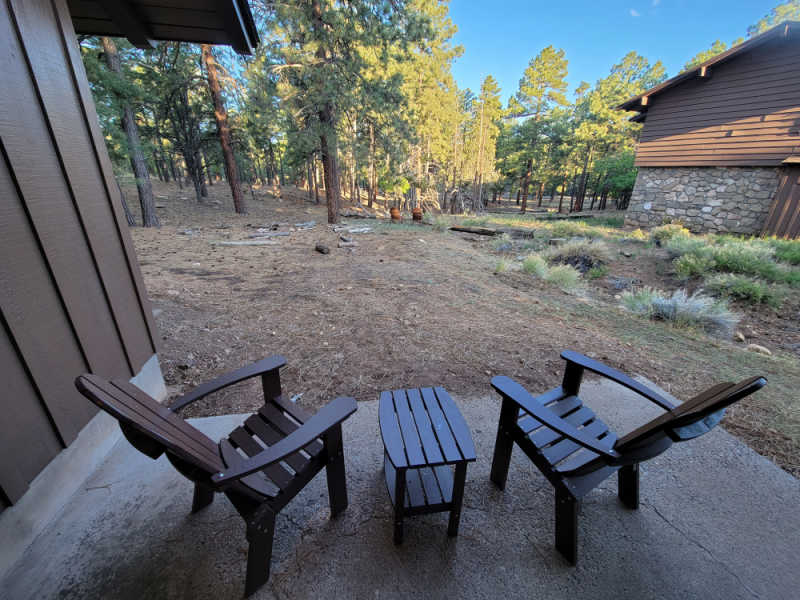 Additional Grand Canyon Resources
Things to do Grand Canyon - The top things to do in Grand Canyon that you don't want to miss during your trip!
Grand Canyon Restaurants - South Rim - Check out all the delicious places to enjoy a meal during your trip.
Grand Canyon Shuttle Bus - Find out what you need to know to plan your trip.
Grand Canyon Winter - If you are heading to the park in the winter make sure to plan ahead.
Arizona National Park - Check out all of the amazing National Parks in Arizona you can visit. So many are close to the Grand Canyon!
National Park Lodges - The Maswick is just one of the amazing National Park Lodges in the United States.
Check out all of our Grand Canyon National Park articles for additional information and great tips on planning an epic vacation to this beautiful Arizona National Park!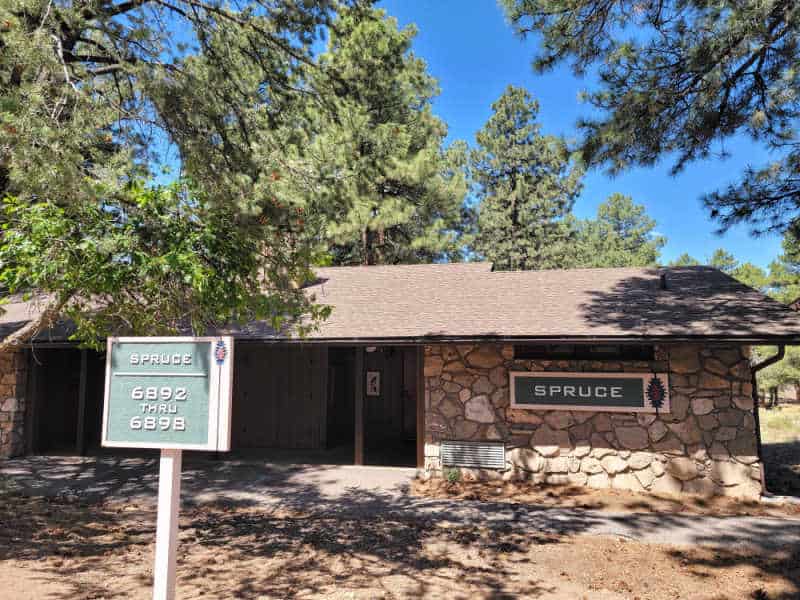 National Parks Near the South Rim of the Grand Canyon to visit
Sunset Crater Volcano National Monument
Walnut Canyon National Monument
Montezuma Castle National Monument
Petrified Forest National Park
Make sure to check out all the great Arizona National Parks, Utah National Parks, New Mexico National Parks, and Nevada National Parks.