The Apgar Village Lodge is located in West Glacier within Glacier National Park. The lodge offers a few different types of lodging including the Creekside Motel, Cabins, and the Front Motel.
The lodge features basic rooms for the budget-minded traveler. While the rooms are extremely basic they offer amazing views and access to the park.
Located near the heart of West Glacier you can easily walk to dinner or down to Lake McDonald right from your room.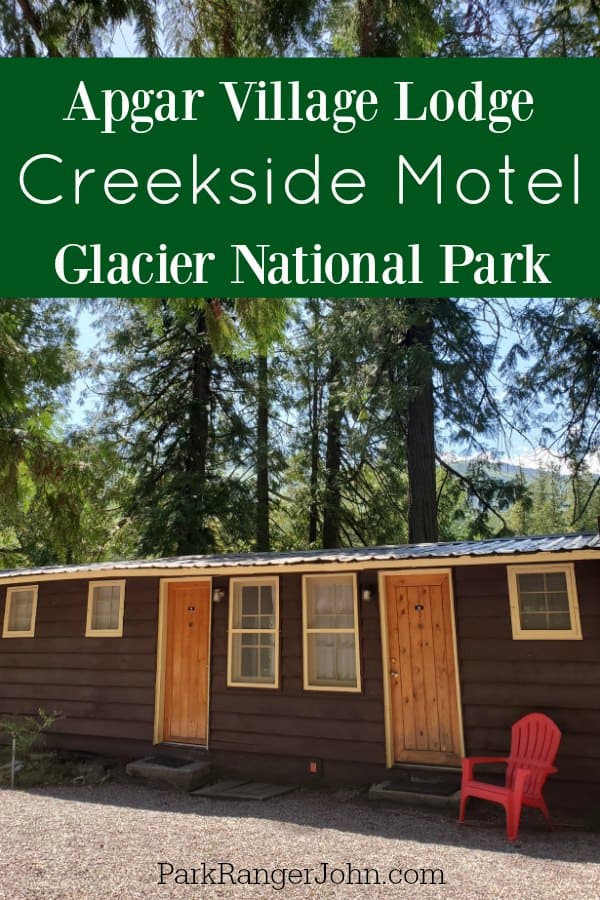 Apgar Village Lodge
Creekside Motel
We stayed at the Creekside Motel which is located behind the main Apgar Village hotel. You wind your way through the trees and find a strip of hotel rooms right on McDonald Creek.
There is ample parking in front of the motel. There were picnic tables and Adirondack chairs outside for relaxing and soaking in the Montana sun.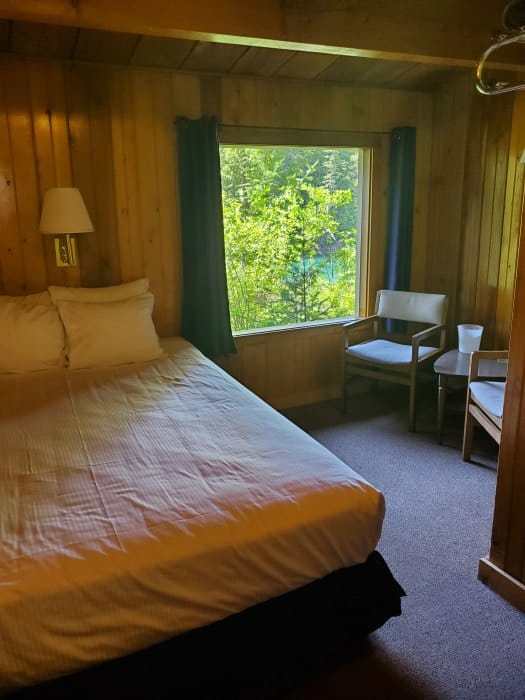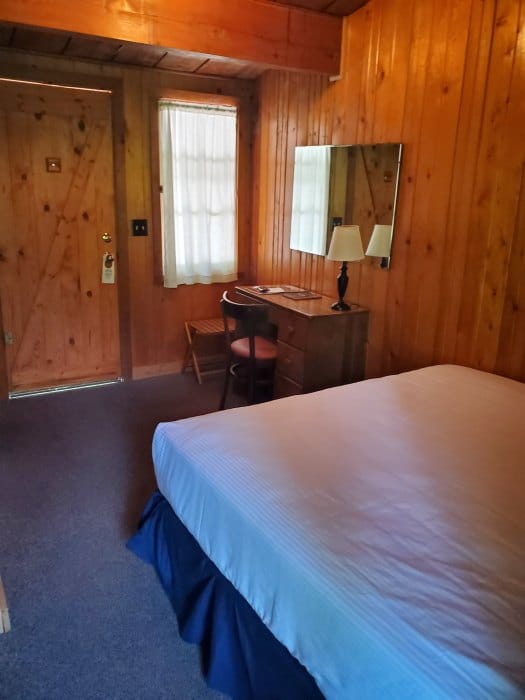 We had a 1 queen room which had 2 chairs and a small table with a gorgeous view of McDonald Creek.
The bed is against two walls so if you have two people one person may have to crawl over the 2nd person or scoot to the end of the bed to get out of bed.
It is worth noting that there is a lamp over the middle of the bed. If you tend to sit up at night you will want to be aware of the lamp right above your head.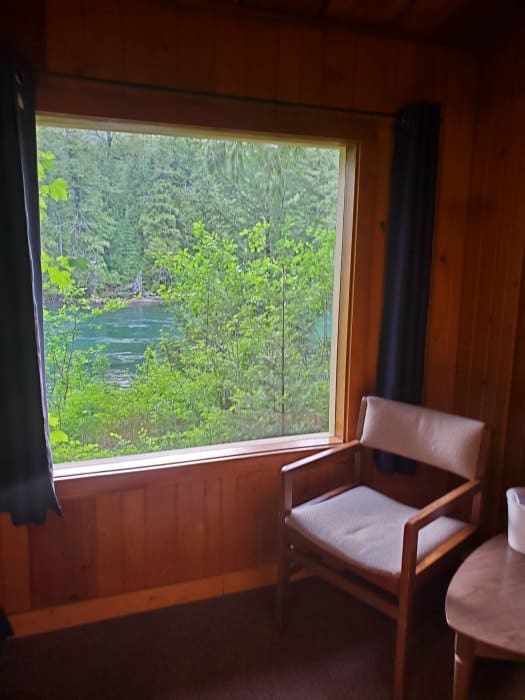 There were two chairs that were great for relaxing with a view of McDonald Creek.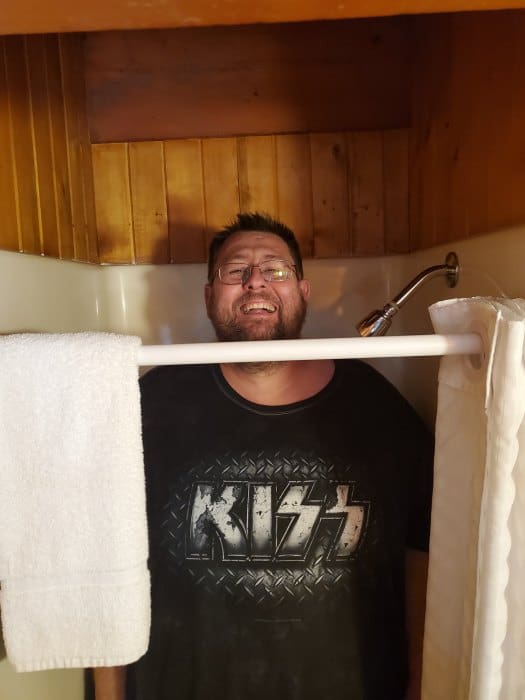 I am 6 ft 3 and the shower was well a bit low. LOL! The bathroom is not large but has everything you need.
Amenities
The rooms do not have air conditioning or television.
They do have a private bathroom, alarm clock, toiletries, and chairs.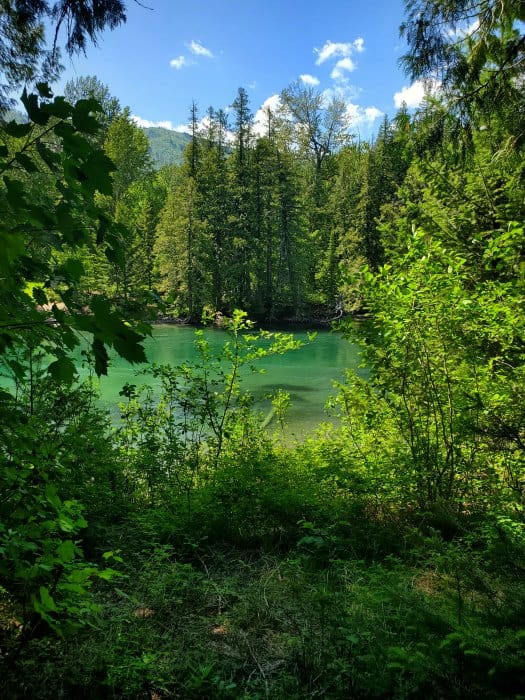 We could have easily spent hours soaking in this view and watching the fly fishermen out the winder.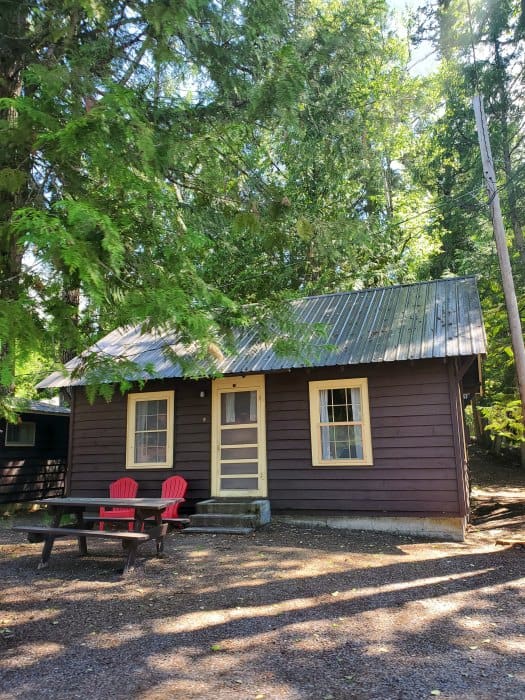 Cabins
Apgar Village Lodge also has a selection of cabins. There are multiple sizes of cabins and some have kitchens others do not. Most cabins offer a fully equipped kitchen and are perfect for families.
The cabins do not have air conditioning or television.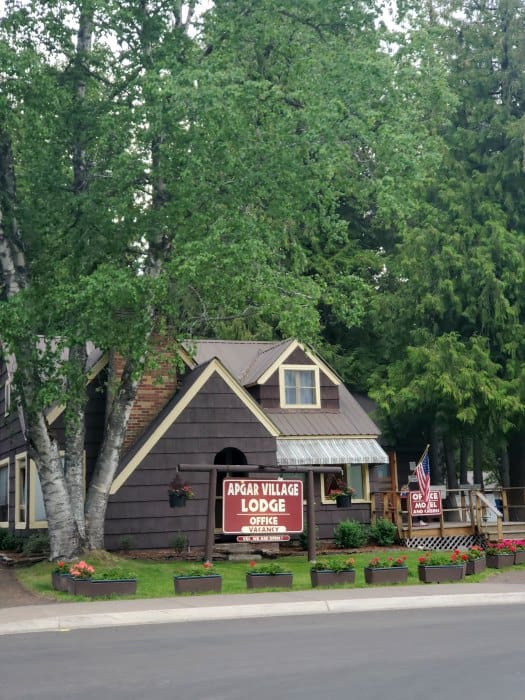 Front Motel
The Front Motel is right on the main street through Apgar Village. The motel has parking right in front of each room. There are multiple room configurations including 2 bedrooms with 1 queen and 1 double or 2 bedrooms with 2 queen beds.
Apgar Village Lodge & Cabins features 48 rooms and cabins right in the heart of Apgar Village and the west side of Glacier National Park.
Things to know when planning a stay at Apgar Village Lodge
2020 Dates: May 15 – September 20
Check-in time is after 3:00 PM.
Check-out time is 11:00 AM
All guest rooms and facilities are non-smoking.
Glacier National Park Resources
Check out all of the Glacier National Park Lodging options! We have room photos and videos for a ton of the lodges.
If you are planning on camping we have a Glacier Camping Guide with each of the campgrounds photographed.
Check out all of the epic things to do in Glacier! These are our favorite activities while exploring the park.