Lake McDonald is located on the west side of Glacier National Park in Montana. The lake is nearly 10 miles long and nearly 500 feet deep. The largest lake in Glacier NP is not to be missed.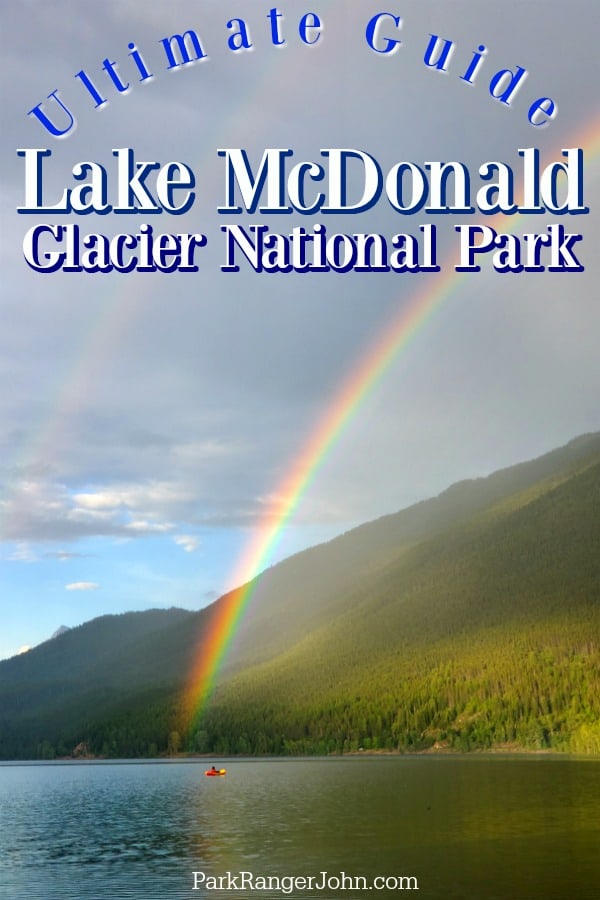 Lake McDonald - Glacier National Park
Visiting Lake McDonald is one of our top things to do in Glacier National Park. You won't believe just how beautiful the lake is.
The Going to the Sun Road runs parallel to the lake as it heads from the west entrance and Apgar Village to Logan Pass.
You can take a dip in the cold waters of the lake, paddle a kayak or canoe, or just watch the clouds float by.
One of our favorite activities is to explore the shores of the largest lake in the park. You will not believe how clear the water is and how many beautiful rocks there are.
Keep an eye out for Black Bears and other wildlife as you explore the area.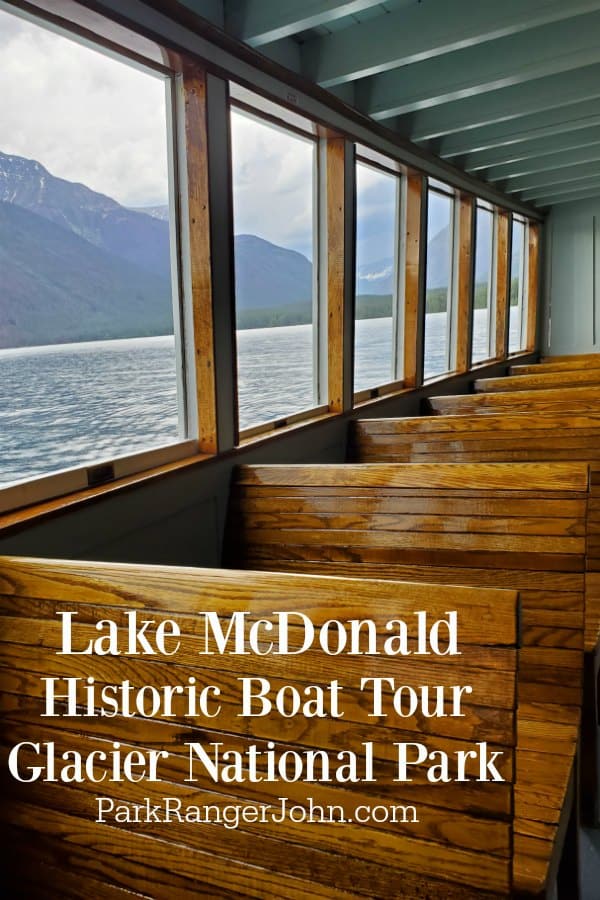 For 2020 the Lake McDonald Boat Tours have been canceled for health safety.
Once the boat rides start again you can experience an amazing tour around the lake. Learn more about how glaciers created the lake and valleys in Glacier NP.
If you plan to bring your own boat you will need to have your boat inspected for aquatic invasive species.
Lake McDonald Boat Rentals
Glacier Boat Company is the only authorized concessionaire for renting boats on Lake McDonald.
You can rent paddleboards, canoes, rowboats, single and double kayaks by the hour. Life jackets and paddles/oars are included in the hourly rate.
Boat rentals are available on a first-come-first-serve basis.
There are locations in both Apgar Village and at the Lake McDonald Lodge.
Fishing on Lake McDonald
Lake fishing is open all year-round. There is no limit on whitefish or lake trout.
Fishing is allowed by hook and line only. Only one rod per person can be used.
No fishing license is required to fish in Glacier National Park. No bull trout may be retained. Any caught incidentally must be handled carefully and immediately released.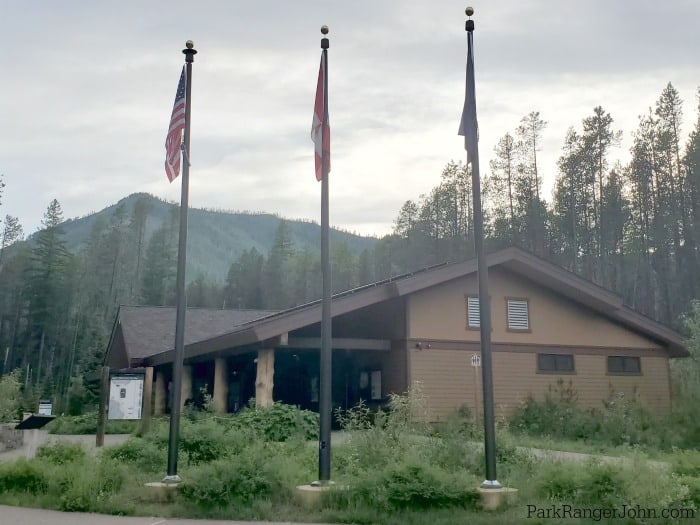 Apgar Visitor Center
Apgar Visitor Center is the largest visitor center in the park and offers a huge parking lot and easy access to the park shuttles when they are running.
The visitor center has a large restroom which is great if you have been on the road for a while to reach the park.
There is a small gift shop, rangers available to answer questions and easy access to the shuttle buses.
Hiking Trails
There are a ton of great Glacier National Park Trails that surround Lake McDonald. Here are some great trails to check out.
Trail of the Cedars
0.7 mi (1.1 km)
Accessible
Trailhead: Avalanche Picnic Area
Apgar Lookout
3.6 mi (5.8 km) One way
Elevation gain: 1,850 ft (564 m)
Trailhead: Turn left 0.5 miles north of the West Entrance, continue 1.5 miles beyond Quarter Circle Bridge
Avalanche Lake
2.3 mi (3.7 km) one way
Elevation gain: 500 ft (152 m)
Trailhead: Avalanche Picnic Area
Fish Lake
2.7 mi (4.3 km) one way
Elevation gain: 1,000 ft (305 m)
Trailhead: Sperry Trailhead
Sperry Chalet
6.3 mi (10.1 km) one way
Elevation gain: 3,432 ft (1,046 m)
Trailhead: Sperry Trailhead
Bike Trails
Biking is an amazing way to explore the park!
Apgar Bike Path
1.5 mi (2.4 km) one way - mostly level
Trailhead: Asphalt path south of Apgar Backcountry Permit Office
Fish Creek Bike Path
1.2 mi (1.9 km) one way
Elevation gain: 25 ft (7.6 m)
Trailhead: Turn right 0.25 miles north of the Lower McDonald Creek Bridge on the Camas Road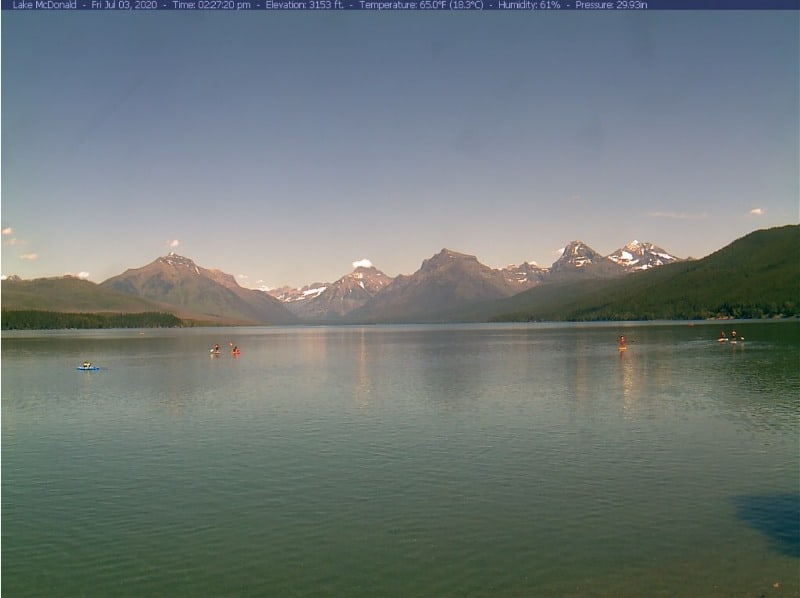 Lake McDonald Webcam
Check out the Webcam page; The National Park Service has a webcam at the foot of Lake McDonald with a view up the lake to the Continental Divide.

Lake McDonald Lodging
If you are looking to spend the majority of your time near Apgar Village and in the western side of the park you are going to love these lodging options. We have fallen in love with staying near the lake and waking up to this epic view.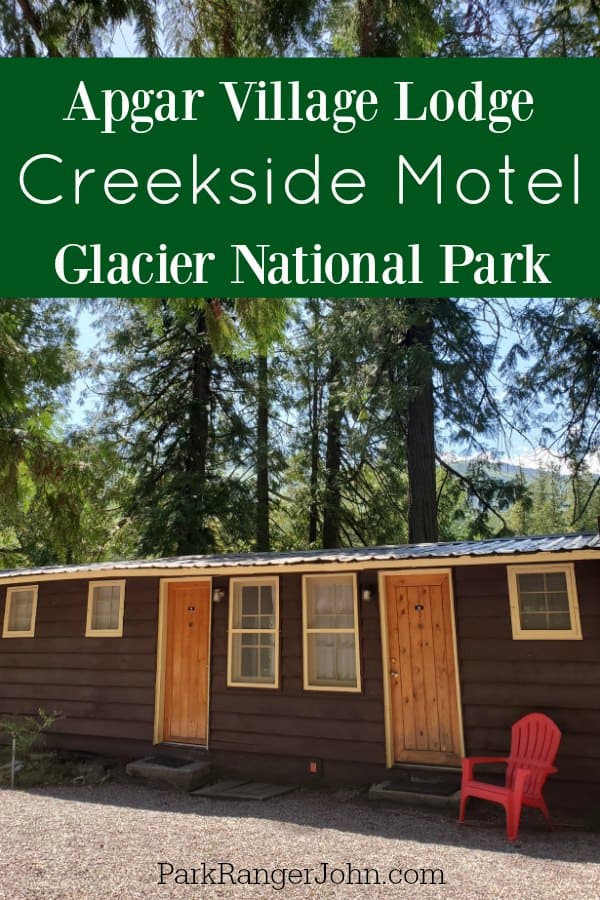 The Apgar Village Lodge is located in the heart of Apgar Village. This is basic lodging in Glacier in an amazing location.
Modest amenities include a private bathroom in each room. I will tell you the rooms are SMALL but the location is amazing.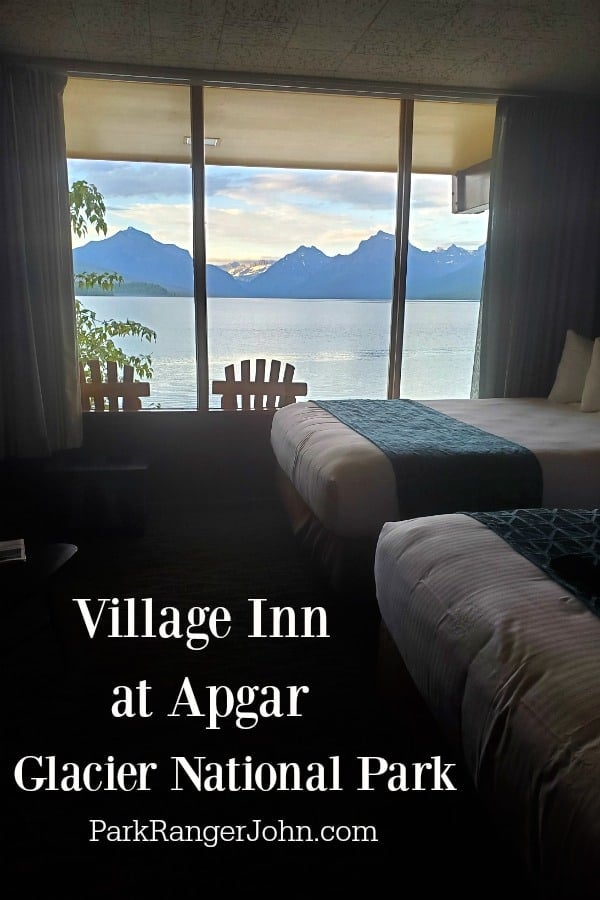 The Village Inn at Apgar is one of our favorite lodging options in Glacier. The views are amazing, the retro look is fun and you are truly in the heart of the west side of the park.
The Village Inn offers guests the opportunity to stay right on the shores of Lake McDonald. Guest rooms are decorated in 70's retro decorations.
We would stay at this lodge any chance we have! I am going to admit that we look up availability at least 4 times a summer to see if we can book a last-minute trip to the park and staying in this lodge.
We had the opportunity to view an amazing double rainbow over the lake from the Village Inn at Apgar.
Lake McDonald Lodge offers lodge rooms and cabins. The lodge is located right next to the lake.
This historic lodge has an amazing history. You do not want to miss checking out the lobby even if you are not staying at the lodge. It is amazing.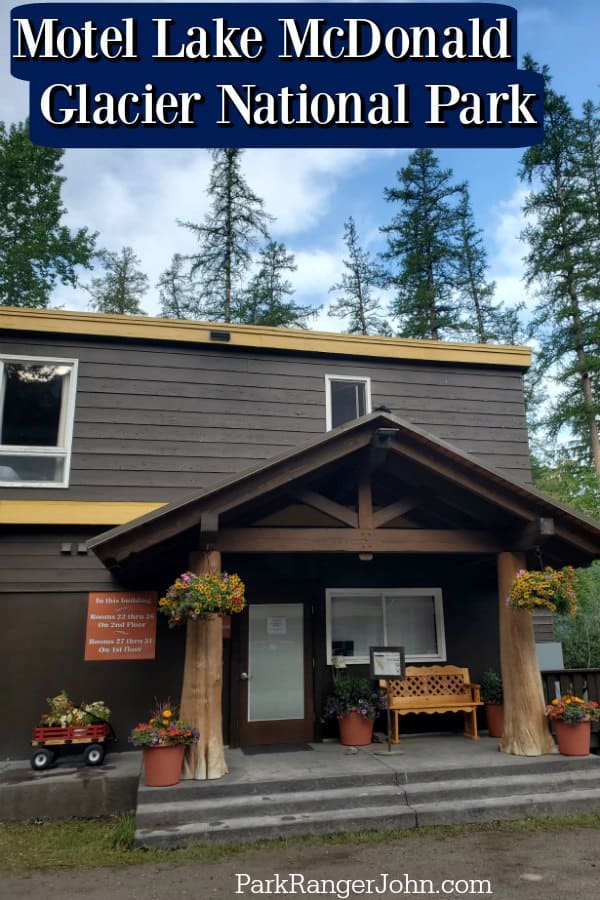 The motel is located near the Lake McDonald Lodge. The hotel has basic accommodations in an amazing location.
Lake McDonald Campgrounds
Many of the most popular campgrounds in Glacier NP are located along the lake. Reservations are only accepted for the Fish Creek Campground and half the sites at Apgar Campground.
If you want a specific campground you will want to arrive as early in the day as possible. It is not uncommon for people to start lining up crazy early in the morning to get a site in Sprague Creek Campground.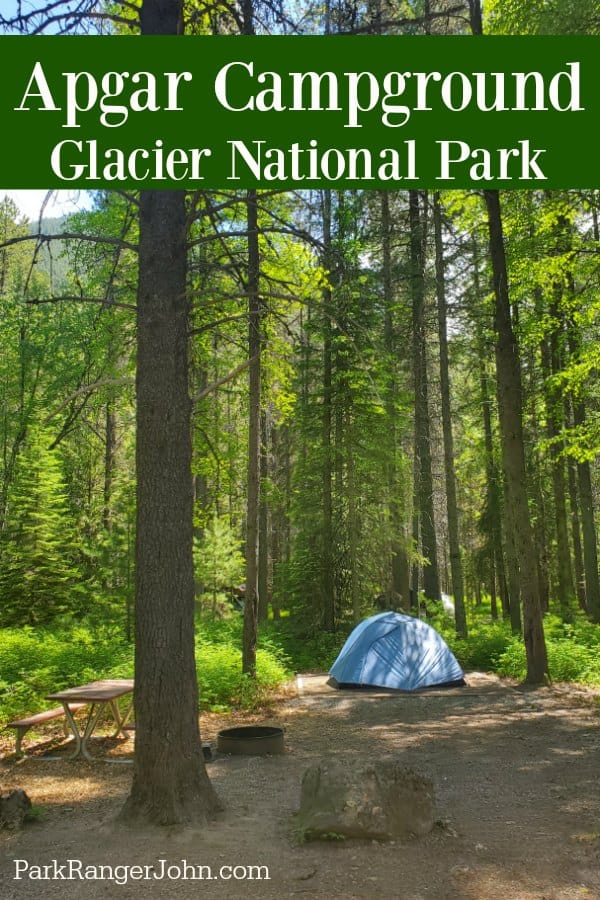 Apgar Campground is located in West Glacier National Park just down the road from the Apgar Visitor Center. This large campground is the perfect location for exploring Glacier.
This is one of the larger campgrounds in Glacier with 194 sites.
Reservations are not available for this campground.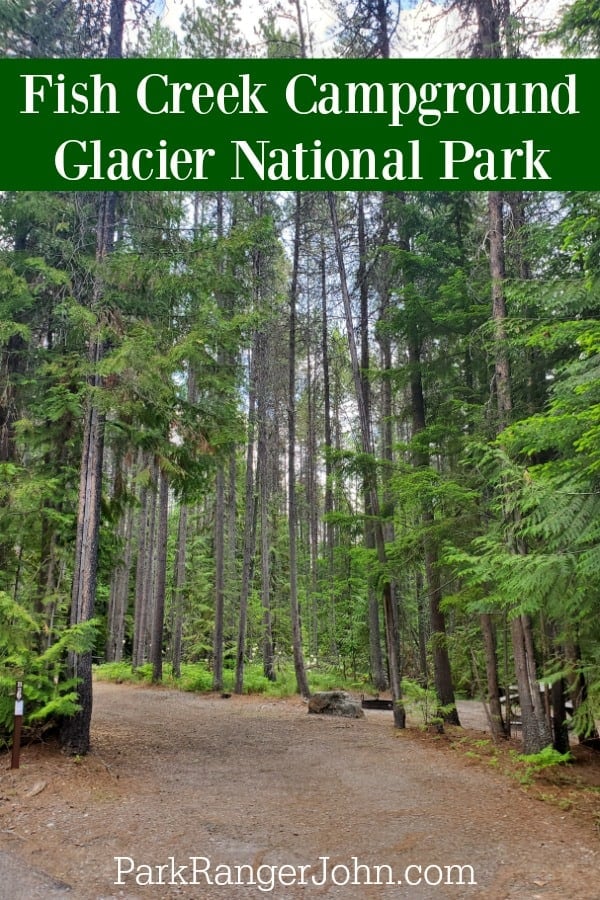 Fish Creek Campground is the only reservable campground on the west side of Glacier National Park. This is a large campground with tons of different sites.
If you are visiting on a busy holiday or weekend you may want to make a camping reservation for your first few nights in the park and then try to get into a non-reservable campground if you want to move around.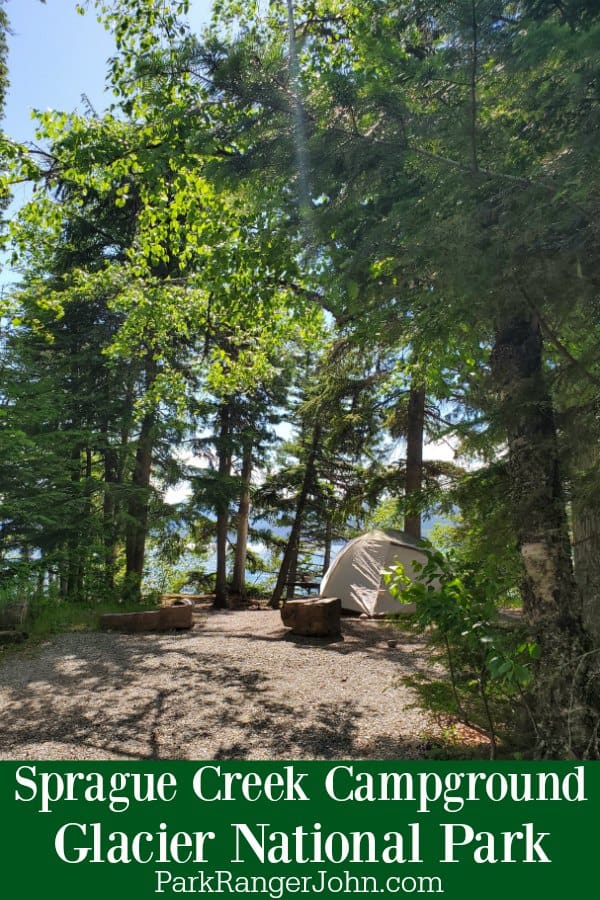 Sprague Creek Campground is a small but highly popular campground on Lake McDonald in Glacier National Park. With only 25 sites a few of which offer epic views of Lake McDonald this is a campground that you will need to be ready to get into.
People line up to get the epic campsites along the lake! Even people who are already staying in the campground will line up in hopes of moving to one of the campsites right on the lake.
There are no reservations for this campground so you will want to get there EARLY!!!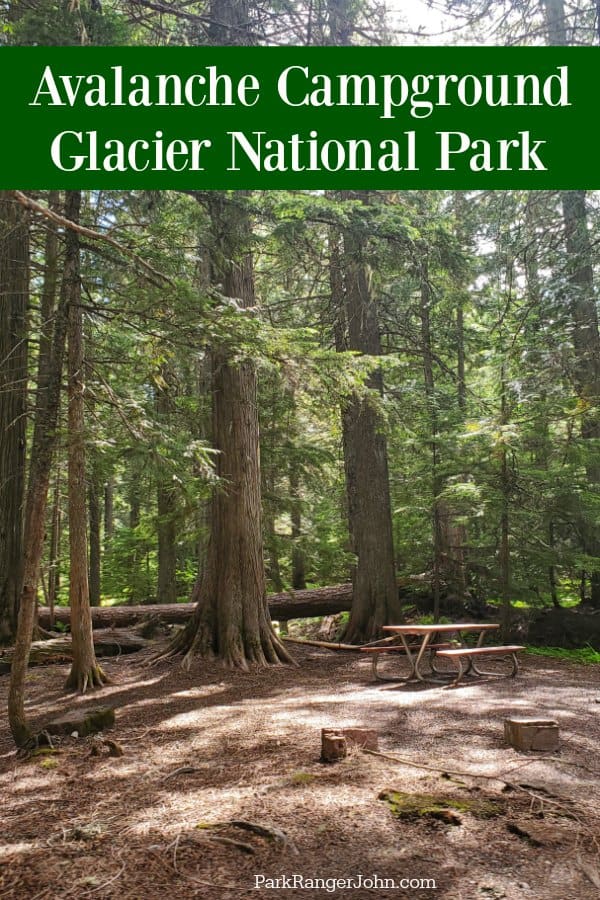 Avalanche Campground is located on the west side of Glacier National Park. Right next to the gorgeous Trail of the Cedars and Avalanche Lake hiking trails.
Surrounded by big trees most of the campsites are shaded and offer a respite from the hot summer sun. There are flush toilets and running water. Each loop has communal bear boxes available if you do not have a car with you.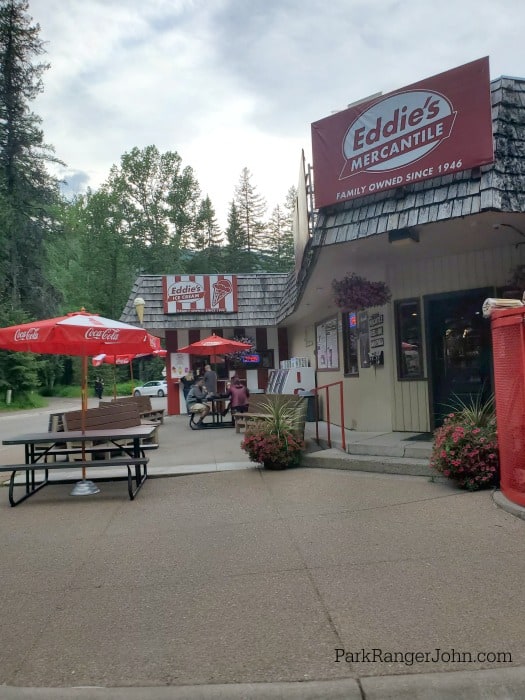 Lake McDonald Food and Restaurants
Eddie's Café - Apgar Village
Eddie's Cafe offers breakfast, lunch, and dinner in a casual atmosphere. We have enjoyed every meal we have had in the restaurant.
The restaurant is open 7 days a week. They have been locally owned and operating since 1946.
Russell's Fireside Dining Room is located inside Lake McDonalds Lodge along with Lucke's Lounge.
During 2020 they will only be serving take out service.
Jammer Joe's Pizza
Jammer Joes offers a casual dining experience that is great for the entire family.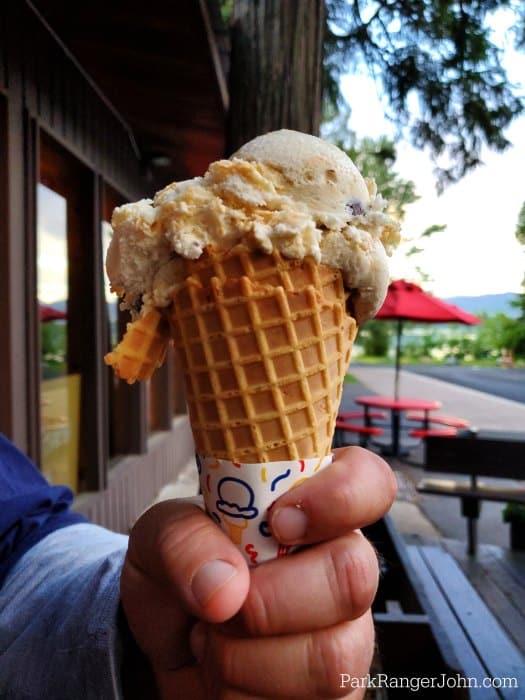 Ice Cream at the Cedar Tree Gift Store
The Cedar Tree Gift Store has a great ice cream and coffee shop window!
You can also pick up great gifts at the Cedar Tree Gift Store.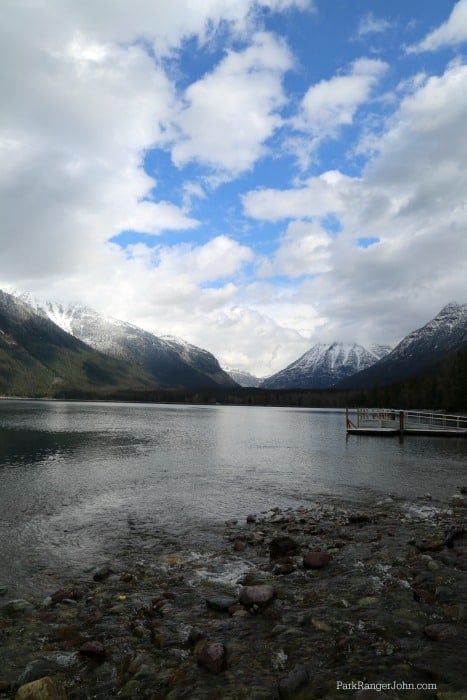 Winter
A large portion of Glacier National Park is closed in the winter but most years you can still access Lake McDonald. The road is closed after the Lake McDonald Lodge due to all the snow on the Going to the Sun Road.
This is a much quieter but still beautiful time to visit the park. You will want to be prepared for most of Apgar Village to be closed along with the lodging within the park.
We normally stay in Kalispell or White Fish during the winter.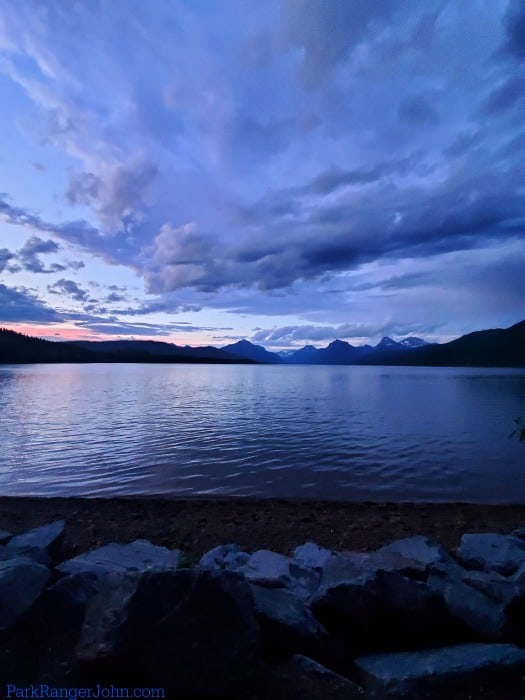 Additional Glacier Resources
Glacier Lodging Guide - Find out about all the lodging options within the park.
Glacier Camping Guide - Find out about all the campgrounds that can be found within the park.
Montana National Parks - Don't miss any of the great National Parks you can visit in Montana.
Free National Park Days - Find out the five days during the year the National Park Service waives entry fees.
Most Visited National Parks - Check out the most visited national park sites in the United States.