Skyland Resort is the perfect spot to stay in Shenandoah National Park! Skyland has 28 separate buildings along milepost 42 (mile 41.7- mile 42.5) of Skyline Drive. The area is known as Skyland and is located along the mountain ridge at 3,680 feet in elevation, the highest point of Skyline Drive.
Here you will find breathtaking views of the valley below, the Pollock Dining Room, Mountain Taproom, Grab 'N Go, and Skyland Gift Shop. Skyland is centrally located to everything you will need for a great weekend in Shenandoah National Park and only an hour from Washington D.C.!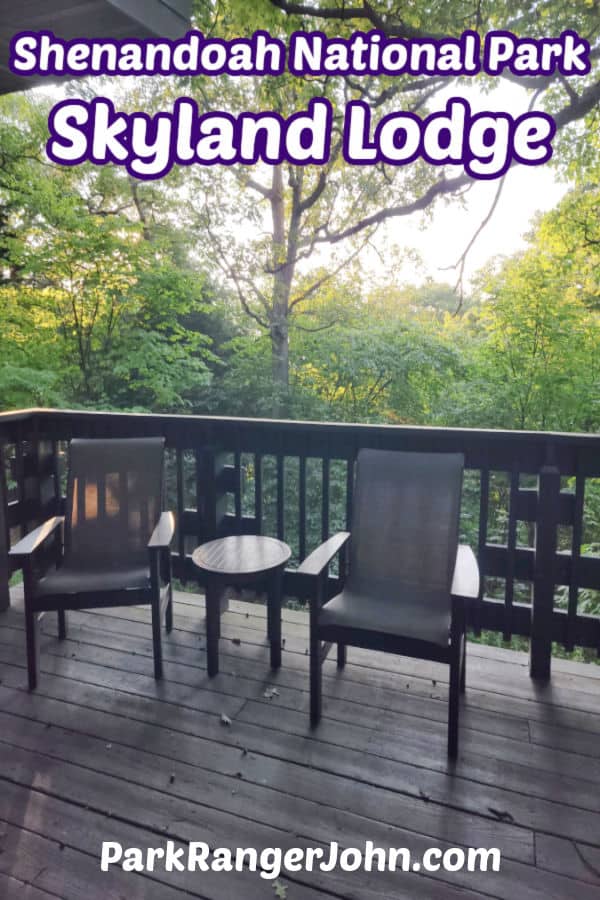 Skyland Resort - Shenandoah National Park
We stayed in the Stony Man Building in a Suite with 1 double and 1 twin bed. This room included a separate living/sitting room area with 2 chairs and a couch with a pull-out bed.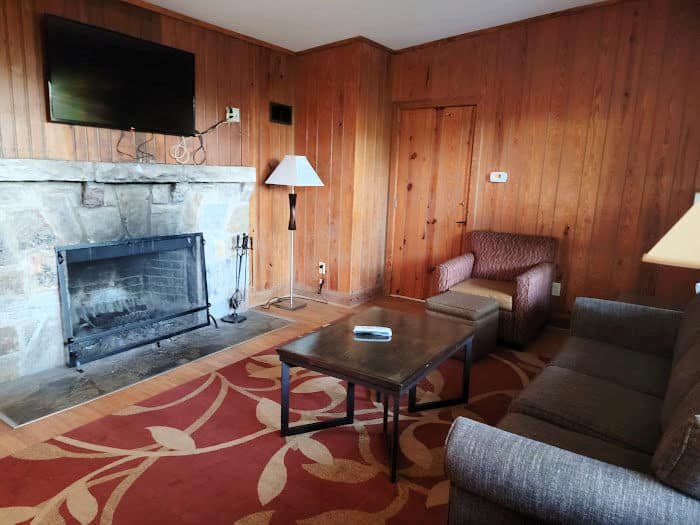 The sitting room had a stone fireplace, flat screen tv with DirectTV access, and a side door to the small sitting area/balcony outside of our room. The fireplace has all of the tools you will need for a fire but we did not have firewood provided.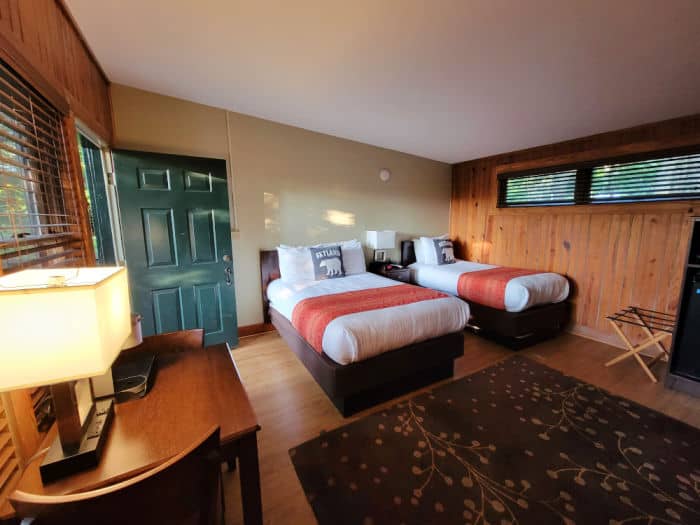 The bedroom has a small table with two chairs and a lamp, microwave, small refrigerator, dresser, and another flat screen tv. We did not have a room phone but did have cellular service in the park so don't forget your phone chargers.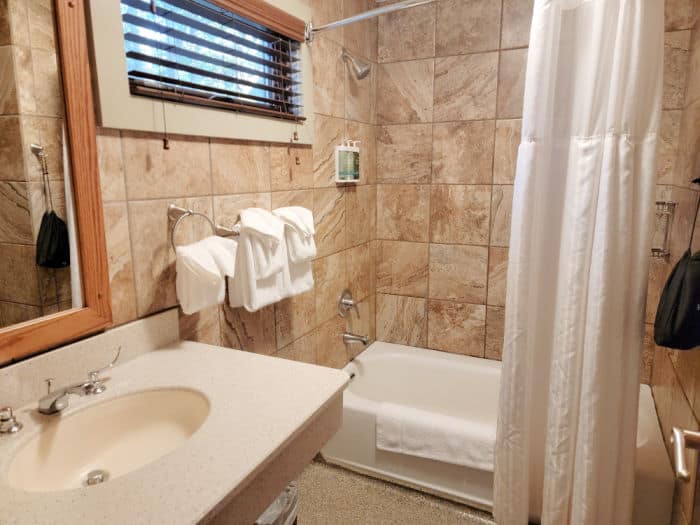 This room did not have a view of the Shenandoah Valley but there are other rooms that may have a view in the lower section of the lodge buildings.
The Skyland Lodge rooms are in individual buildings that have multiple rooms in a row. It is a short walk from the parking lot to the room entrances. The pathway is concrete but a bit uneven. If you have mobility restrictions you will want to be careful along the walkway.
Things to know when planning a visit
Rate includes room only. Rate is subject to applicable taxes, fees, and add-ons.
Check-in: 4:00 PM | Check-out 11:00 AM
All guestrooms are non-smoking
A $5.00 utility add-on fee will be added to the room rate - per room, per night.
A voluntary $1.00 Shenandoah National Park Trust donation will be added to your bill. You may opt-out at any time during your stay.
Reservation Policies
Cancellations and Modifications: You may cancel or modify your reservation up to 48 hours prior to the 4:00 PM check-in time on the day of your arrival to avoid forfeiture of your full deposit. Changes or cancellations of your reservation within the 48 Hours period will result in a forfeit of your deposit. Click here for detailed terms and conditions. Click here to change, cancel or modify your reservation online.
Deposit Policy: A deposit equal to the first night room rate plus tax will be charged at the time of booking. Additional Add-On items do not include tax or gratuity and will not be charged in advance.
Pet Policy: We offer pet-friendly rooms and there is a $30 per pet, per night fee. Pets must be noted on your reservation or declared at check-in. If a pet is found in an Allergen-Free room, the guest will be charged a $250 cleaning fee.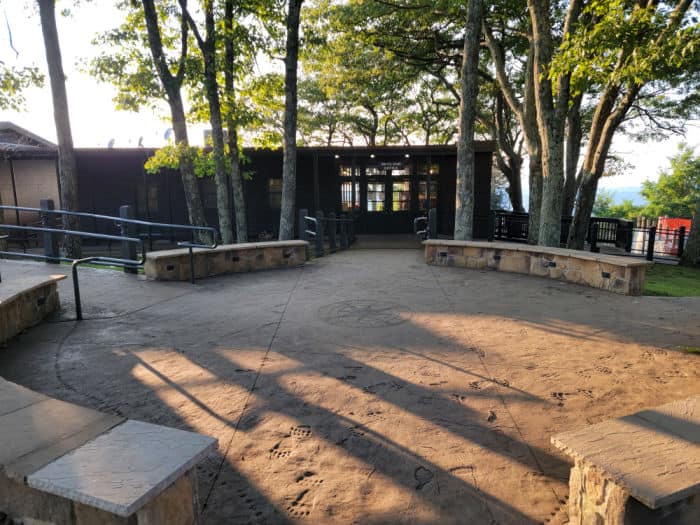 Things to do around Skyland Resort
There is so much to do in Shenandoah National Park and Skyland is centrally located to everything. Here you can easily hop on Skyline Drive and take in one of its over 70 lookouts. There are over 500 miles of hiking trails in Shenandoah!
It's also a great way to get out and explore this beautiful park! Don't forget your camera here and one of the park's main attractions is also wildlife viewing.
We saw a little of everything including deer and Black Bear. If you happen to show up in the fall, you will be in for a real treat with fall colors!
After spending a full day exploring the park, enjoy dinner at the Dining room or take a stroll through the gift shop.
We visited in the summer of 2021 and horseback rides were suspended due to Covid. Make sure to check back in the future for another fun activity.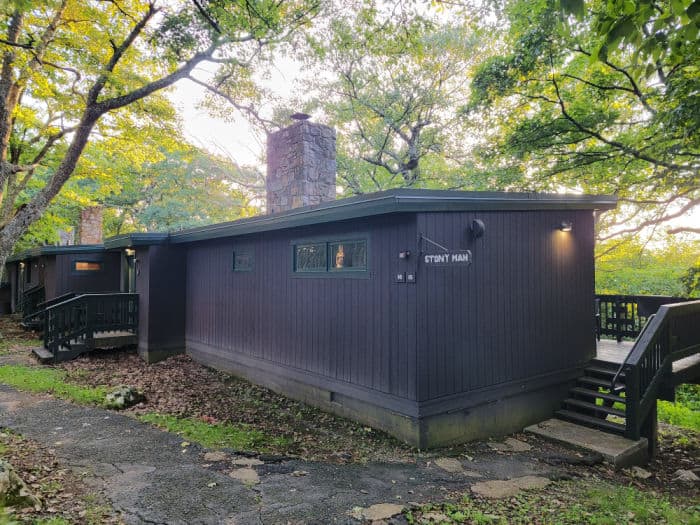 Additional National Park Resources
Shenandoah Lodging Guide
Booker T Washington National Monument
Check out all of the Virginia National Parks along with neighboring National Parks in West Virginia, National Parks in Tennessee, North Carolina National Parks, Maryland National Parks, and Kentucky National Parks