National Parks in Connecticut pack a punch considering it is the third smallest state in the United States.
Don't worry though, nature lovers will find ample opportunity to explore its beautiful scenery, hike miles of trail, find a picnic table and have lunch, go mountain biking, and much more!
Parks include a national historic Site, a national scenic trail, a scenic trail, a national heritage corridor, and a national historic trail. There are three affiliated sites within the National Parks in Connecticut.
National Parks in Connecticut
You can experience the beauty of the Appalachian Mountains and river valleys while traveling through Connecticut.
Connecticut is the third smallest state from north to south so it doesn't take long to explore this great New England state.
Here is a list of all the national park service sites in the National Parks in Connecticut.
Weir Farm National Historical Park
On January 5, 2021, Weir Farm National Historic Site was redesignated as Weir Farm National Historical Park.
Weir Farm NHP protects and shares the home of renowned art Impressionist, Julian Alden Weir. The historic park was created in 1990 and continues to host artists in residence. As a visitor, you can partake in the "Take Part in Art" program.
From May through October, you can pick up a set of free-to-use art supplies from the visitor center porch to create your own masterpiece. You can find colored pencils, pastels, and paper are offered during visitor center hours (Wed-Sun), and watercolor paints are available on weekends.
If you want to explore more of the historic site you can pick up the Follow the Paintings Site Guide which guides you around the farm to see specific spaces where art was created.
If you are an artist you can apply for a month-long artist-in-residence program. You can apply to live and work in a place where famous artists have been inspired.
The park is 60 acres plus the adjacent 50-acre Weir Preserve.
Location: Southwestern Connecticut, 16 miles northwest of Bridgeport
The Appalachian National Scenic Trail is also known as the A.T. There are 52 miles of the trail that pass through northwestern Connecticut. The entire trail is 2,179 miles stretching from Maine to Georgia.
The trail follows along the ridges to the East of the Taconic Mountains and West of the Housatonic River Valley. There are 2000 feet of elevation gain while in Connecticut.
One cool thing is a ¾ mile portion of the trail is wheelchair accessible near Falls Village. If you decide to hike a portion of the trail you can expect to see beautiful forests, scenic views, small-town colonial New England, covered bridges, waterfalls, and gorges!
Campfires are prohibited along the trail in Connecticut. Camping is only allowed in designated areas.
For more information check out this Appalachian Trail guide to Massachusetts-Connecticut or this map of the Appalachian Trail in Massachusetts/Connecticut.
Location: Passes through the Northwestern corner of Connecticut.
Connecticut National Parks
Appalachian National Scenic Trail (CT, GA, MA, MD, ME, NC, NH, NJ, NY, PA, TN, VA, VT, WV)
Weir Farm National Historical Park
Affiliated Sites
New England Scenic Trail (MA, CT)
The Last Green Valley National Heritage Corridor (CT, MA)
Washington-Rochambeau National Historic Trail (MA, RI, CT, NY, NJ, PA, DE, MD, VA, DC)
There are 2 National Parks in Connecticut with over 36,000 visitors each year. The Connecticut National Parks produces over $2.8 million in economic benefits each year.
The National Parks in Connecticut include 2 National Heritage Areas, 4 wild and scenic rivers managed by the National Park Service, 3 National Trails, and 1,620 National Register of Historic Places listings.
There are 62 National Historic Landmarks and 8 National Natural Landmarks in Connecticut National Parks.
The National Parks in Connecticut protect 2 threatened and endangered species.
For an entire list of US National Parks head over to our list of US National Parks in Alphabetical Order. We also have a printable checklist of National Parks in the United States available.
If you have dreamed of working in the National Parks make sure and check out our article on How to Become a Park Ranger. Working in the parks is one of the most amazing jobs you can find. There is just something special about waking up and knowing you are going to work in a beautiful park.
Planning a National Park vacation? America the Beautiful/National Park Pass covers entrance fees for an entire year to all US National Park Sites and over 2,000 Federal Recreation Fee Sites.
The park pass covers everyone in the car for per vehicle sites and for up to 4 adults for per-person sites.
Buy on REI.com and REI will donate 10% of pass proceeds to the National Forest Foundation, National Park Foundation and the U.S. Endowment for Forestry & Communities.
Free Entrance Days -Mark your calendars with the five free entrance days the National Park Service offers annually.
For a fun adventure, check out Escape Campervans. These campervans have built-in beds, kitchen area with refrigerators, and more. You can have them fully set up with kitchen supplies, bedding, and other fun extras. They are painted with epic designs you can't miss!
Escape Campervans has offices in Vancouver, Seattle, Portland, San Francisco, Las Vegas, Los Angeles, Phoenix, Salt Lake City, Denver, Chicago, New York, and Orlando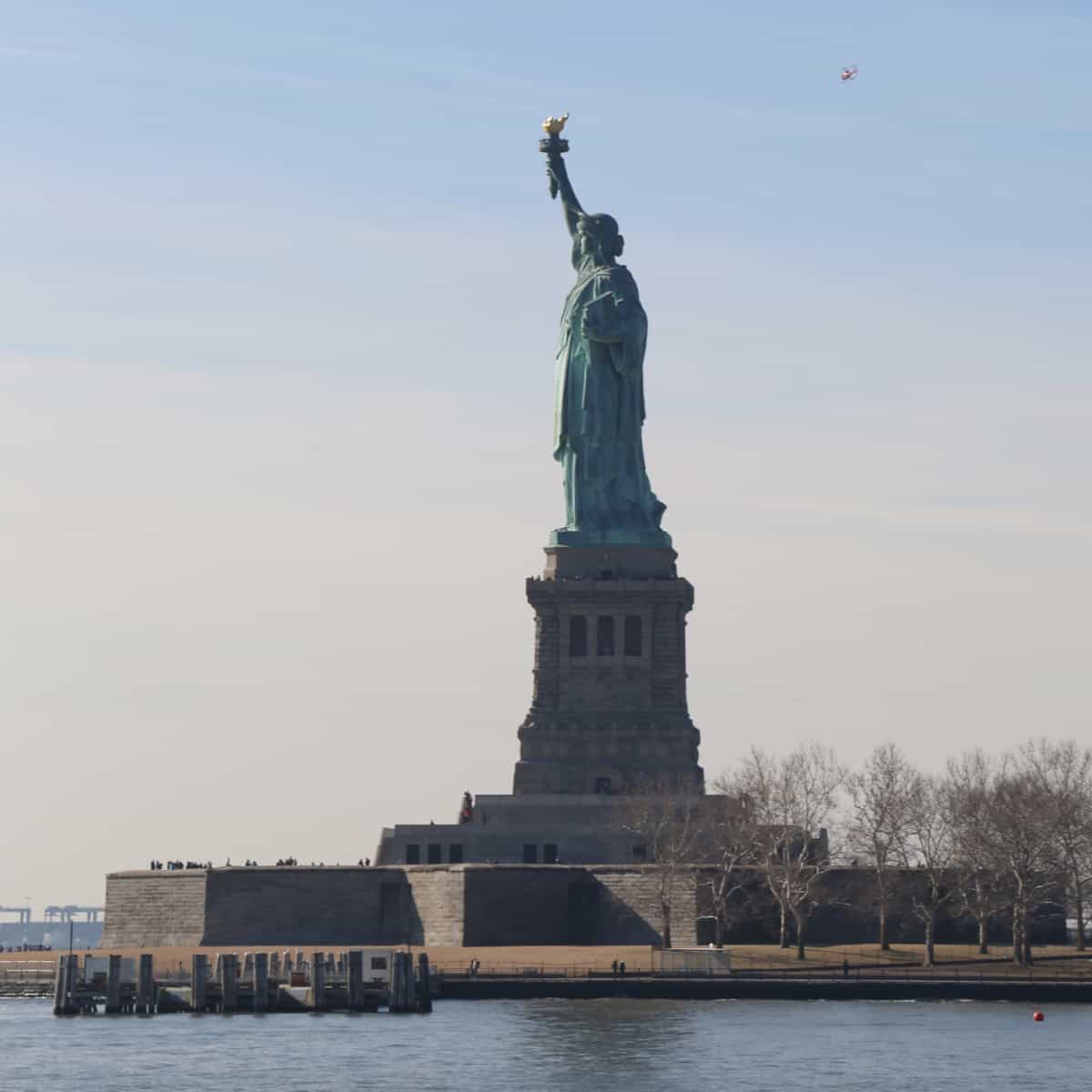 National Parks in the Neighboring States
National Parks in Rhode Island
National Parks in Massachusetts
Connecticut State Parks
Did you know that there are 142 Connecticut State Parks and state forests?
This gives visitors ample opportunity to work in some of the best scenery anywhere.
Here is a list of a few of the State Parks:
Gillette Castle State Park
Hammonodsset Beach State Park
Kent Falls State Park
Devil's Hopyard State ParkDinosaur State Park
Sherwood Island State Park
Gay City State Park
Kent Falls State Park
Lovers Leap State Park
Dinosaur State Park
Bigelow Hollow State Park