Klondike Gold Rush National Historical Park is spread over two states, Washington and Alaska. Today we are talking about Klondike Gold Rush National Historical Park in Skagway, Alaska.
We will talk about the Seattle park soon! We have had the pleasure of visiting the park a couple of times on Alaska cruises. The park can easily be accessed during a visit to Skagway. The main visitor center and four museums are located in the main portion of town.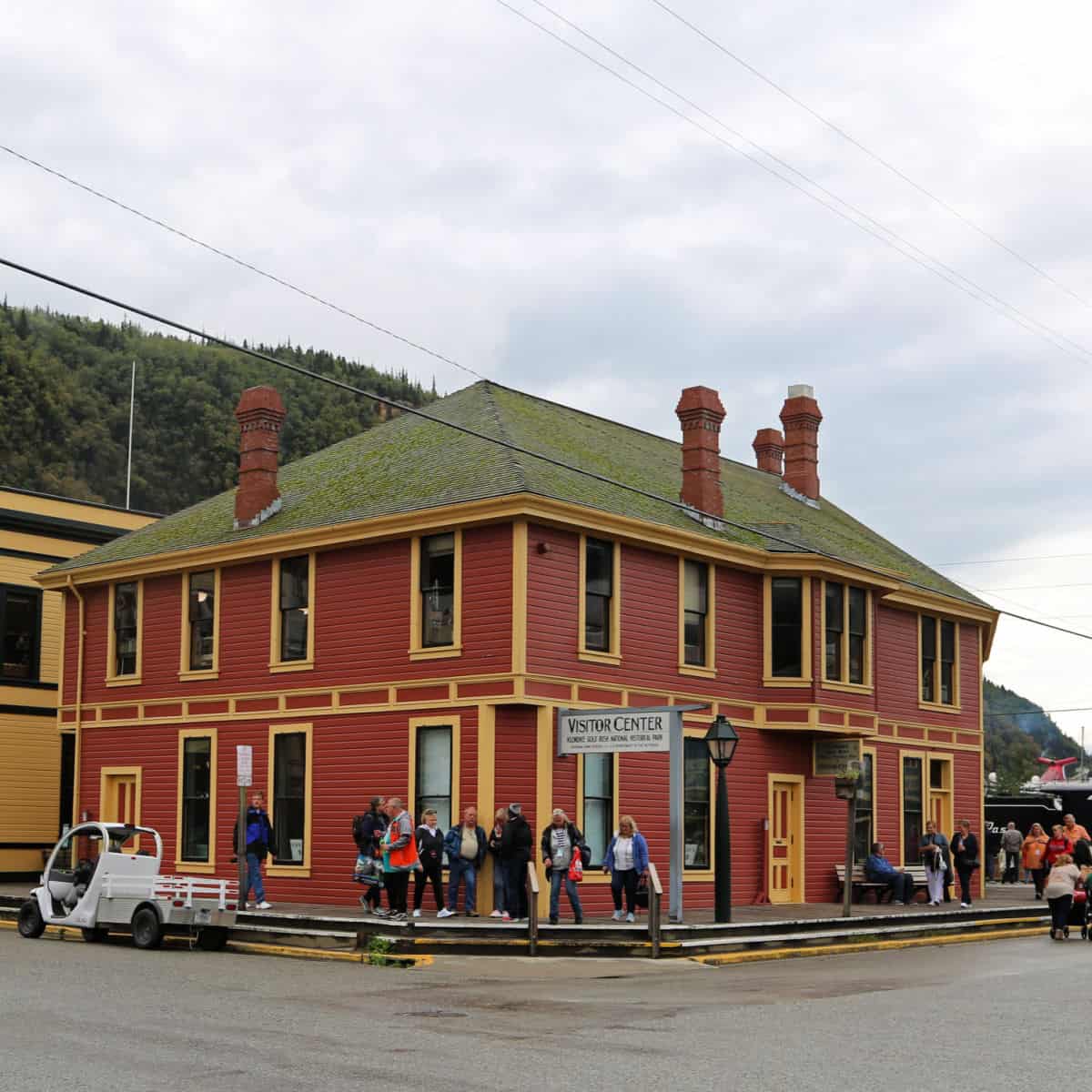 Klondike Gold Rush National Historical Park
When the Klondike gold rush began in 1897, thousands of prospectors, dreamers, and scallywags began their trip to Dawson City-438 miles (705 km) away-in Skagway, Alaska.
Skagway developed almost overnight in 1897 and 1898 to cater to the prospectors and tradesmen that came to find their fortunes. Many of the existing buildings in Skagway today were built in the gold rush.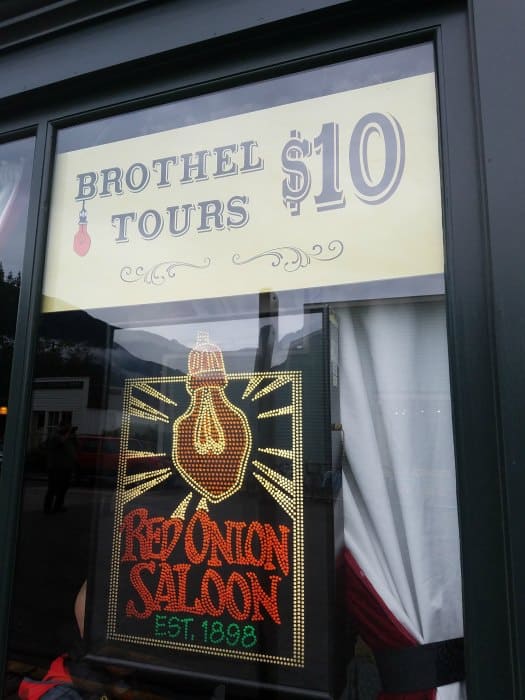 Skagway's main street retains an authentic patina, with its wooden sidewalks and period buildings. The Red Onion, for example, was a bar and brothel in 1899. The lower floor is still a bar. The upstairs is a brothel museum.
Most stores now sell high-priced bling to tourists arriving on cruise ships. Ironically, the best place to find gold now is in Skagway shops.
Conquering the Chilkoot Pass and White Pass
From 1897 to about 1900, Klondike-bound miners left Skagway and hiked up either the Chilkoot Pass Trail or the White Pass Trail, often in the depths of winter. Both passes are extremely steep, treacherous and climb thousands of feet.
Canadian Mounties insisted that every prospector entering Canada have a one year supply of food and provisions. That meant, every miner carried one ton of supplies up the steep passes, making multiple trips until their entire load was at the top. Attempts to use pack horses on the White Pass Trail ended in disaster. Over 3,000 horses died in 1898. The steepest part of the pass is still called Dead Horse Gulch.
On to Dawson City on the Yukon River
Once through the passes, prospectors still had to travel about 30 miles (50 km) to either Bennett Lake or Taglish Lake. There they built boats and rafts for the trip down the Yukon River to Dawson City and the goldfields.
By 1900, the trip got easier. Entrepreneurs built a railroad up the White Pass to Lake Bennett and eventually on to Whitehorse, Yukon. From that city, paddle wheelers plied the Yukon River to Dawson City.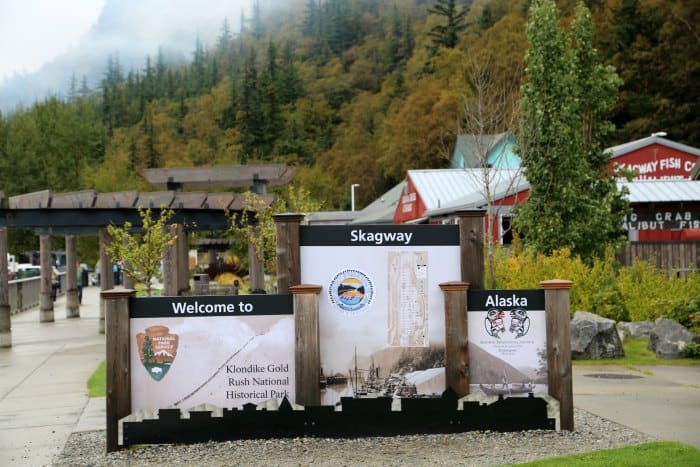 Traveling the Gold RushTrail Today
Today, the highway from Skagway to Whitehorse cuts through the White Pass. The road gives great views of the steep gorge and the rail line.
The White Pass Railroad still maintains a steam train that goes as far as Carcross on Bennett Lake, though the tracks are intact to Whitehorse.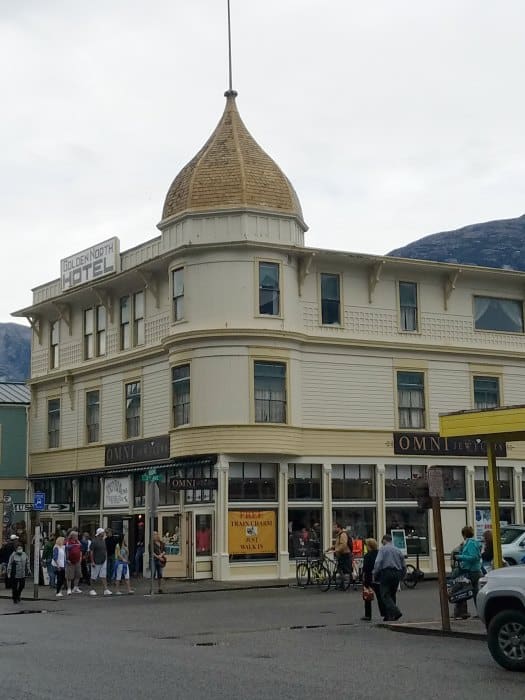 Klondike Gold Rush National Historical Park - Skagway
Klondike Gold Rush NHP was established in 1976 to preserve and interpret the history of the Klondike Gold Rush of 1897-98.
The park consists of four units, a six-block historic business district, the Chilkoot trail, a corridor comprising the White Pass Trail and a visitor center at 319 second Ave. in Pioneer Square, Seattle.
In Skagway, the park visitor center is at the 2nd Avenue and Broadway in the restored 1898 Railroad Depot.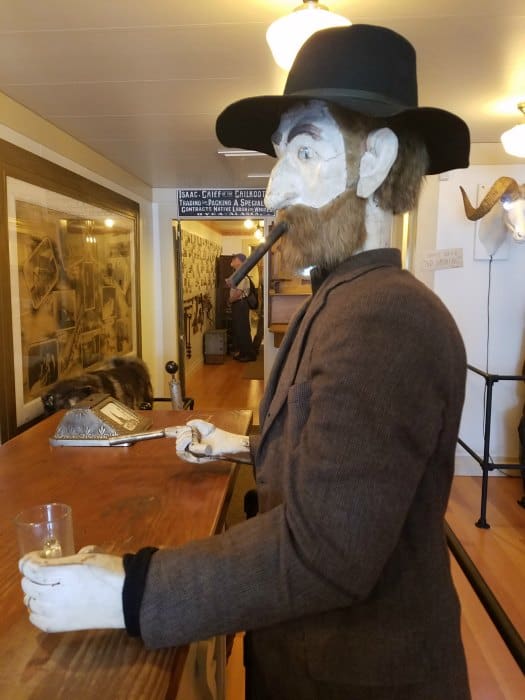 Historical Sites to visit
Moore House
Built by the founder of Skagway, Captain William Moore and his son J. Bernard Moore. The house has been restored to its 1904 appearance and furnished with many original family possessions.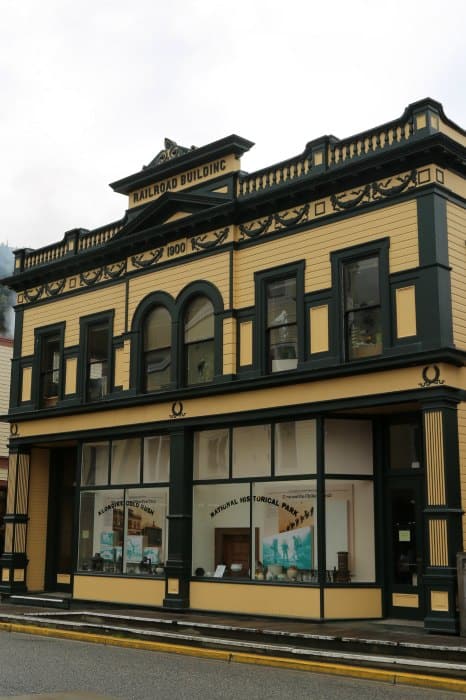 National Park Visitor Center
The visitor center has hourly historic film showings, ranger presentations, guided walking tours, and evening presentations.
Make sure and check out the 30-minute park film - Gold Fever: Race to the Klondike
Chilkoot Trail
The world's longest outdoor museum includes 33 miles of hiking from tidewater at Dyea to Bennet Lake in Canada.
White Pass Railroad Depot
New displays were unveiled in 2016 including interpretive features, rare artifacts and more info on Gold Rush History.
Soapy Smith Parlor
The historic "Jeff Smiths Parlor" located on 2nd Avenue. This was once the headquarters of Skagway's most notorious Gold Rush outlaw, Jefferson Randolph "Soapy" Smith. Visitors can experience guided tours of the parlor and explore extensive artifacts.
Gold Rush Cemetary
Jefferson Randolph "Soapy" Smith is buried in the cemetery
Skagway Walking Tours
The park offers free 45-minute walking tours of the historical area of Skagway.
Early May to late September
Weekdays at 9 am, 10 am, 11 am, 2 pm and 3 pm
Weekends at 10 am and 2 pm
Tours last 45 minutes
Tours travel 4 blocks
Meet at the park service visitor center at 2nd Avenue and Broadway
Wheelchair and stroller accessible, service animals welcome
20 people maximum, first-come-first-served
You can reserve tickets ahead of time on Recreation.gov. It is common during the summer for tours to fill up before 10 am. We highly suggest pre-reserving your spot so you know you can get on a tour.
Tour options include:
Gold Rush 101 Historic District Walking Tour
Jeff. Smiths Parlor Museum Guided Tour
Untold Stories: Buffalo Soldiers Historic District Walking Tour
Untold Stories: Topic Varies Historic District Walking Tour
Tickets still need to be picked up at the visitor center even when you pre-reserve them.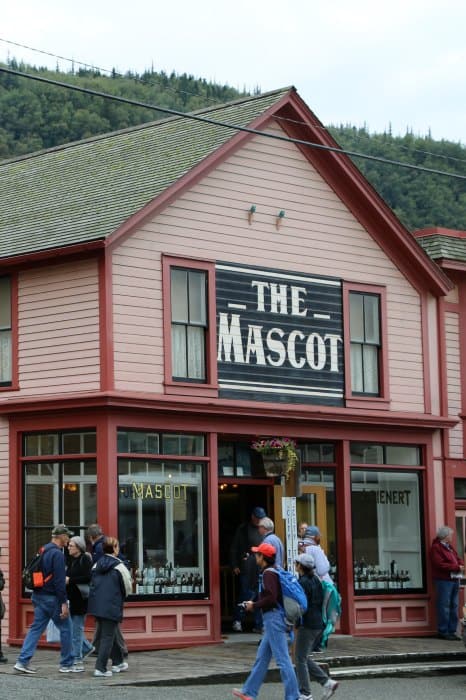 Mascot Saloon
The Mascot Saloon is located at 3rd Avenue and Broadway. The saloon was once the longest-running Gold Rush Era saloon until the town banned alcohol in 1916.
This is a great stop for fun photos.
Open daily early May - late September
8:30 AM - 5:30 PM
Located on the corner of 3rd and Broadway in the Skagway Historic District.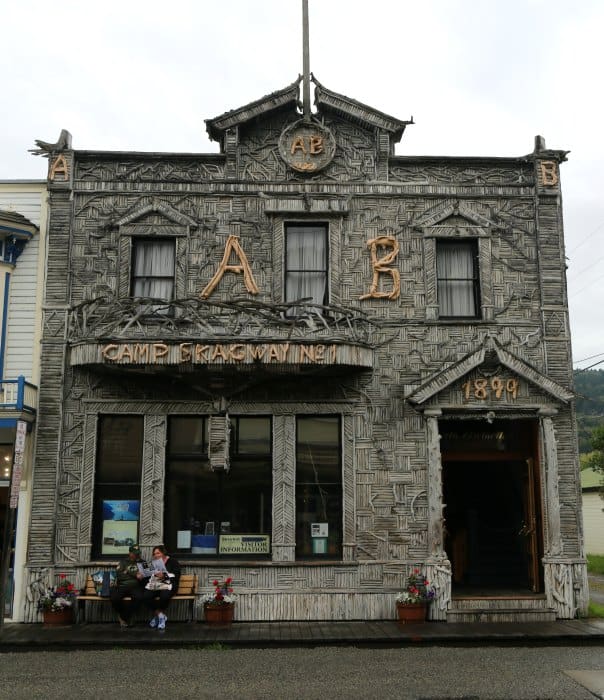 Park details
The park can easily be visited during a day in Skagway on an Alaska Cruise. From the port terminal, it is an easy walk or shuttle bus ride into town.
The visitor center is from May-September daily, 8:30 AM - 5:30 PM.
The visitor center is wheelchair accessible and service animals are welcome.
There are public restrooms in the visitor center.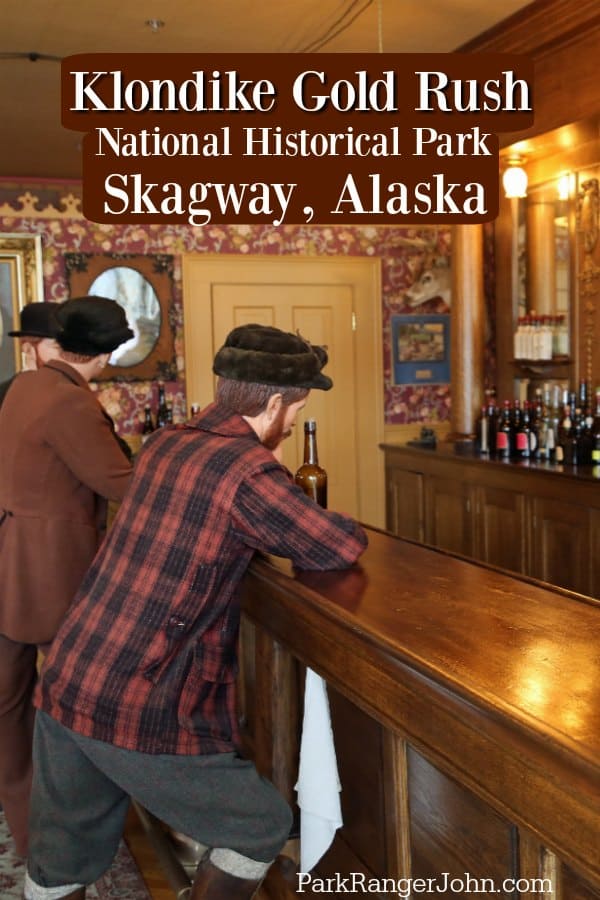 Additional Alaska Articles
Alaska National Parks - check out all of the parks you can visit in Alaska
Cruising to Alaska National Parks - Check out the parks you can visit on an Alaska Cruise
Glacier Bay National Park- Tips for getting the most out of a day in Glacier Bay
National Park Bucket List - Killer list of National Park Bucket List opportunities