Volcanoes National Park is a "must see" if visiting the Big Island of Hawaii. Consisting of two of the world's most active volcanoes, Mauna Loa and Kilauea, visitors can experience nature's strength and beauty at the same time. Visitors should be prepared to spend at least a half day wandering through the visitor center and touring the volcanoes.
More active visitors may want to spend more time at the park hiking across some of the old lava flows and admiring the breathtaking views that the park has to offer.
Whether you simply drive around the summit or spend hours hiking over the lava flows, the beauty and majesty of Volcanoes National Park will not disappoint.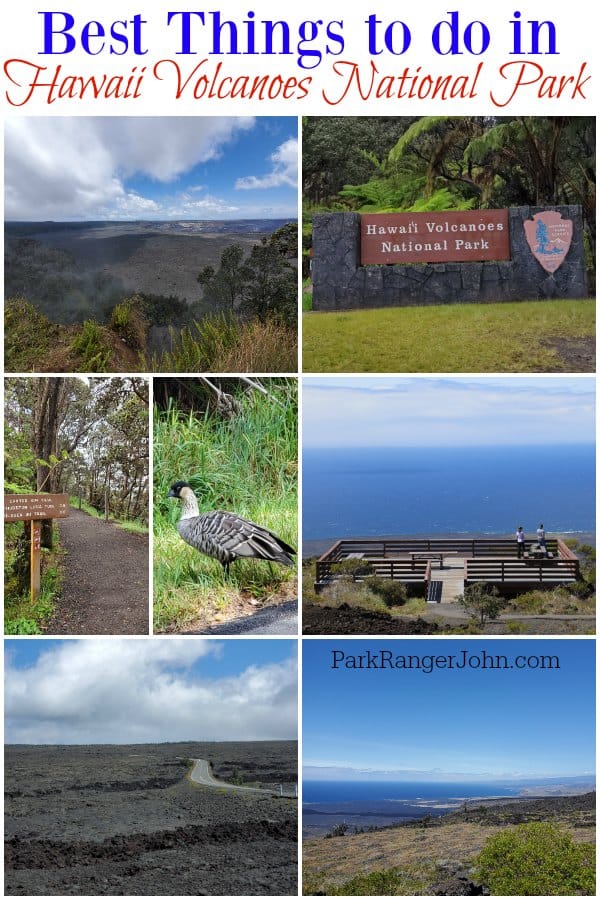 Top things to do in Hawaii Volcanoes National Park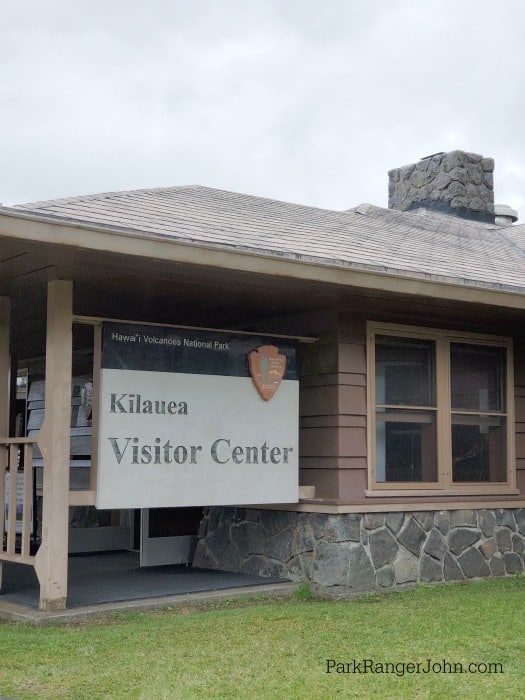 Visit the visitor center
The newly renovated Kilauea Visitor center will prepare you to tour the volcano with displays explaining its scientific formation and cultural importance.
You'll learn why the volcano has been erupting since 1982, how the Hawaiian islands were formed, and the role volcanoes played in the development of Polynesian culture. Educational films, artistic renderings of the volcanoes, and a gift shop round out the experience.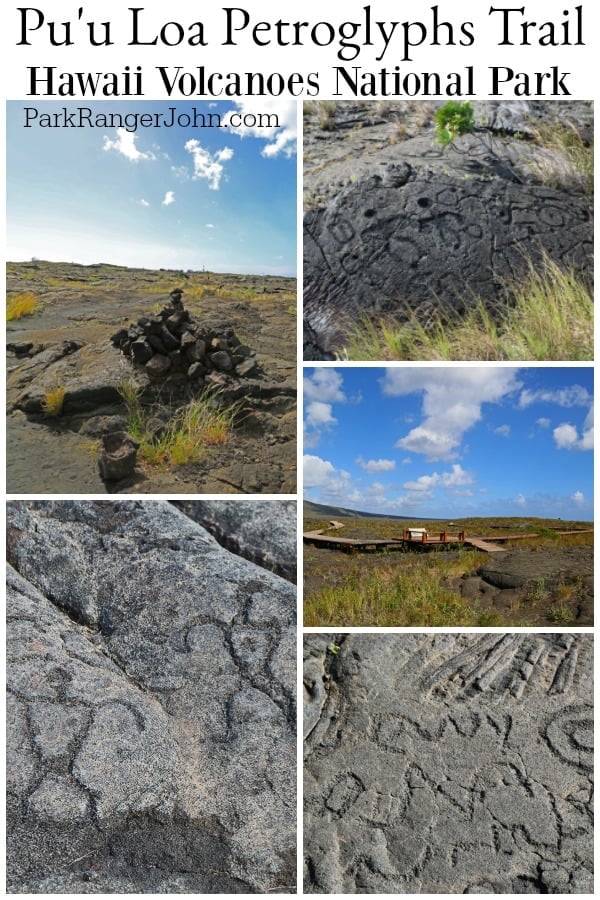 Take a hike!
Hiking in Volcanoes National Park is a great way to fit in some outdoor activities and see more of the park.
Sulfur Banks – .3 miles
This short walk gives you the chance to see where volcanic gasses deposited colorful crystals and minerals that paint the landscape along the trail.
Thurston Lava Tube – CLOSED due to the volcano damage
Take a walk into a lush rainforest filled with chirping birds and amazing plants. Explore the 500-year-old lava tube!
Devastation Trail – .5 miles
This paved walkway is a great way to see the landscape of Volcanoes National Park!
Pu'u Loa Petroglyphs – 1.4 miles round trip
The pu u loa petroglyph hike is our favorite in the park! You will want to be prepared for the sun and heat and also to take a ton of photos.
There are more petroglyphs in this area than in any other place in the Hawaiian Islands.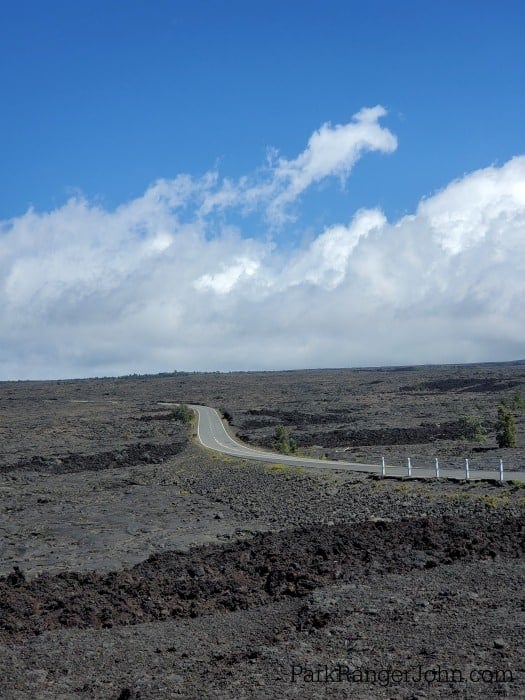 Drive the Chain of Craters Road
The Crater Rim Drive winds you through a rain forest, desert, and breathtaking ocean views. Along the way, you can park at different "points of interest" to see steam vents and more. Some of these sights will require short hikes and not all of them may be open during your visit.
For the more adventurous, you might want to drive down the full Chain of Craters Road, a 20-mile drive that descends 3,700 feet. The road ends at a point where lava flowed over it in 2003.
Now you can follow trails over old lava flows to lookout points along this gorgeous scenic drive.
This 38-mile round trip drive takes you from Kilauea Caldera down to the Pacific Ocean. You have the opportunity to view the ever-changing landscape of Volcanoes National Park.
Make sure and bring water/snacks with you. When you see a bathroom use it! There are not many along the route. Give yourself time to take pictures along the road.
Keep an eye out for Nene Geese!
Hopefully, you have more time and can explore the East Rift and coastal area of the park on Chain of Craters Road. What makes this road unique beyond its location is that it descends thirty-seven hundred feet in only twenty miles.
The entire road is inaccessible as lava flows destroyed part of it in 2003.
Don't miss the Holei Sea Arch at the bottom of the road. You will want to make sure you are prepared for super windy conditions! Leave your hats in the car.
Visit Jaggar Museum
(CLOSED due to Volcano Damage)
The Jagger Museum sustained a large amount of damage during the last eruption event. Currently, it is closed while the park service figures out if it is repairable.
See if there is lava flowing
Currently, as of May 2019, there is no lava flowing within the park.
For updated lava viewing conditions, visit http://hvo.wr.usgs.gov, call the park at 808-985-6011 or the Hawai'i County Kalapana Lava Viewing Hotline at 808-961-8093.
You can also take a boat ride with a few different tour operators to see the lava flowing into the Pacific Ocean. One thing to know is if you get seasick these boat rides can be super rocky.
I honestly don't remember a good portion of the boat trip we did since I was so sick. Tammilee told me that it was amazing but I was too busy praying that I wasn't going to puke over the side of the boat to really remember much.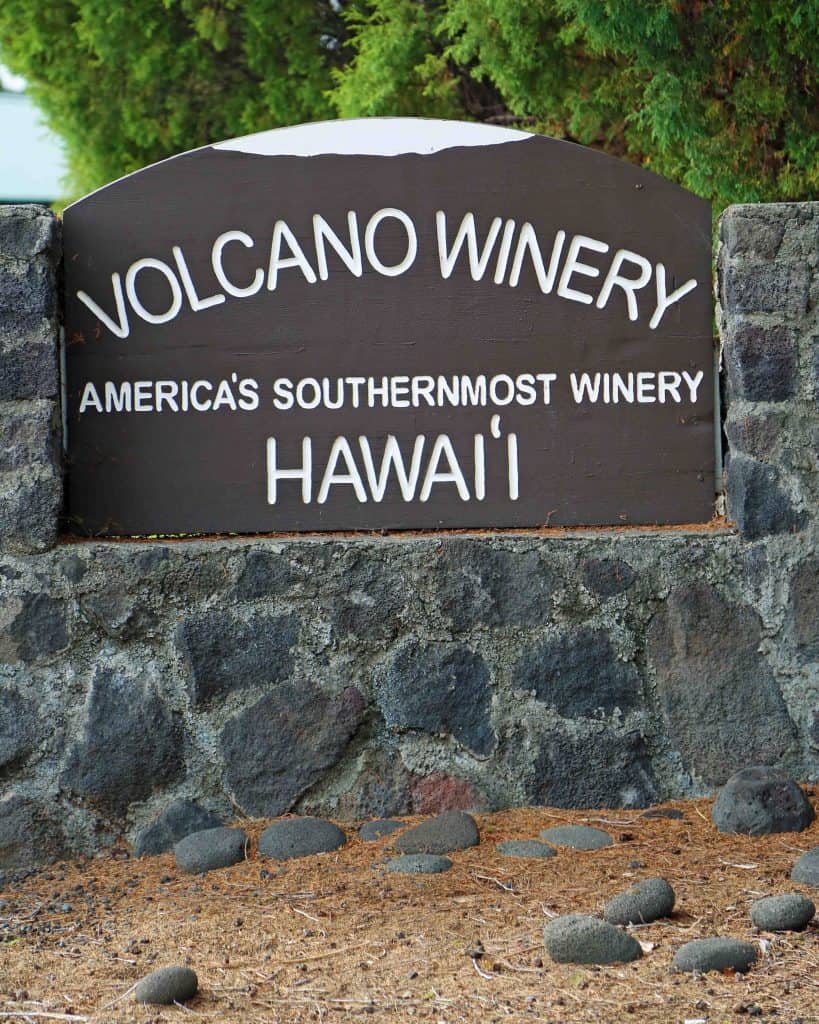 Volcano Winery
Ok, the winery isn't actually inside the park but it is super close and worth checking out. It is cool to see how they are growing grapes on volcanic soils. Plus they offer a great tasting of their wines.
Visit the Volcano Winery page to get the most up to date info on their hours and tasting fees.
Located in Volcano Village you can also find some bed and breakfasts, art galleries and small stores.
Take a Ranger-led program
Hawaii Volcanoes National Park Rangers lead a variety of programs within the park including a hike into the volcano. You can find out more about the current program and the schedule of programs on this page.
The park also offers interactive opportunities throughout the day and at night. These activities may include discussions concerning the future and preservation of the park, films, concerts featuring Hawaiian cowboy music called paniolo, and photographic exhibits.
There is something sure to ft your taste. During the day there are ranger-led activities including hikes which provide history on the park, volcanoes, and are great for people like me that always seem to have questions. It is also good to know these tours (As is most of the park) are designed with wheelchair accessibility in mind.
To help keep kids who can sometimes get antsy interested, the "Junior Ranger" program offers them a chance to earn merit badges by completing three tasks in the park.
Most ranger-led walks are wheelchair accessible and begin at the Visitor Center. Nature permitting they end with a spectacular view of Kilauea's caldera. These are well worth the extra time!
Become a Junior Ranger!
Not just for kids taking part in the Junior Ranger program is a great way to learn more about the park! Plus who doesn't love knowing they are getting to be a Junior Park Ranger! You can download the Junior Ranger programs before your trip here.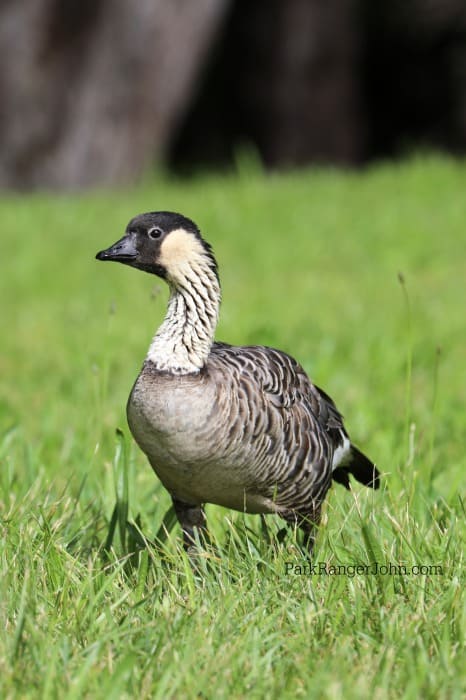 Look for Nene
Nene is the official bird of the state of Hawaii and can be seen around Hawaii Volcanoes National Park. You will want to keep an eye out for them as they tend to wander into the road without much thought.
Due to hunting, the Nene population was down to 40 geese in the 1940s. The biologists at Hawaii Volcanoes worked hard to help increase the population of the geese on the island. They are beautiful geese that are such a joy to see.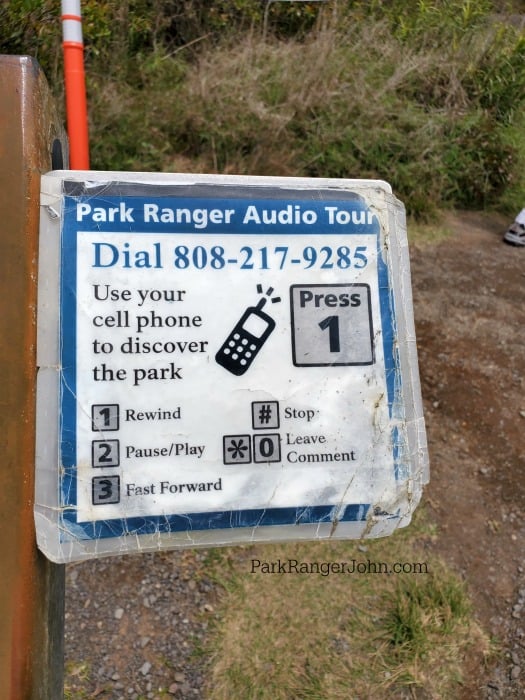 Cell Phone Audio Tour
The Park Ranger Audio Tour is a great way to learn more about the park as you wander. We found tour stops in the visitor center and around the park.
You can also listen to these at home if you want to learn more about the park before you go.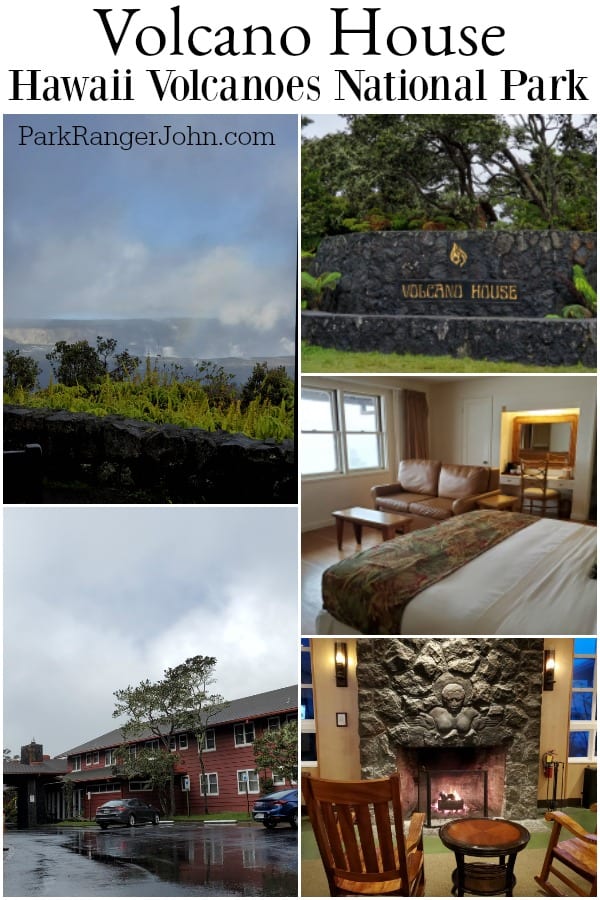 Volcano House
If you are looking for a warm place to relax on a rainy day you can't go wrong stopping into Volcano House.
Volcano House is the only lodge within the park and also has two restaurants within it. There is a gorgeous fireplace in the lobby that is perfect for warming up after getting caught in a rainstorm.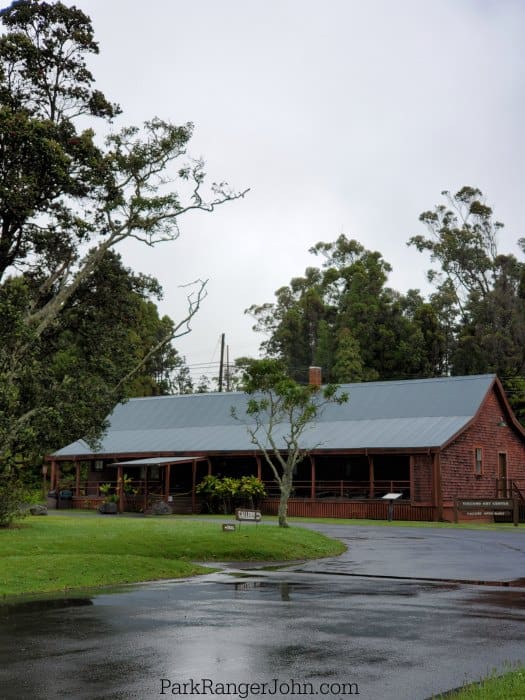 Volcano Art Center
Volcano Art Center is not only an amazing art gallery but they offer wonderful programs to learn more about Hawaiian culture and arts.
Quite simply put a trip to Volcanoes National Park could well be the highlight of your trip.
It is rich with not just great photo opportunities but history, Hawaiian culture, science, and more hiking and exploring opportunities than you can shake a stick at. If you cannot find something here to satisfy every member of your party it would be amazing.
This is a visit that will move, enlighten, and enrich you. Do not miss this opportunity while in Hawaii.
For more tips check out these Hawaii Volcano National Park Travel Tips. How many Hawaii National Parks have you visited?
We also wrote a post on cruising to the National Parks in Hawaii.