Lees Ferry in Glen Canyon National Recreation Area is the put-in for epic rafting trips down the Colorado River into the Grand Canyon.
This scenic area has a great campground, fishing, and the opportunity to look for California Condors.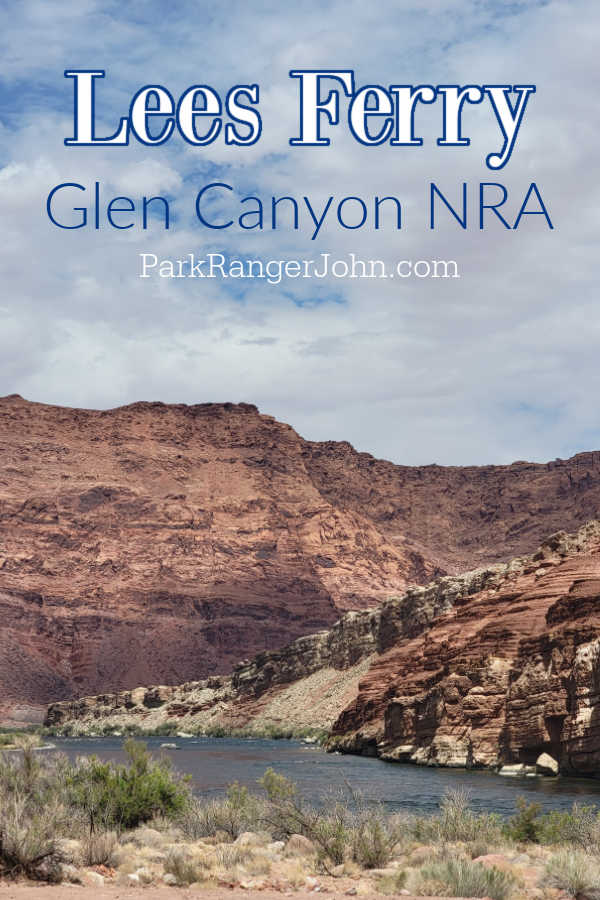 Lees Ferry - Glen Canyon National Recreation Area
Lees Ferry is the only place within Glen Canyon where visitors can drive to the Colorado River in over 700 miles of canyon country, right up to the first rapid in the Grand Canyon.
One of the really amazing things to see is the size of the rafts that are taken into the Grand Canyon. They are so much bigger than we really thought they were.
Lonely Dell Ranch Historic Site
The Lonely Dell Ranch is located near the mouth of the Paria River. This ranch was home to the families who operated Lees Ferry.
There is a 1-mile self-guided walking tour of the orchard, log cabins, stone ranch house, and pioneer cemetery.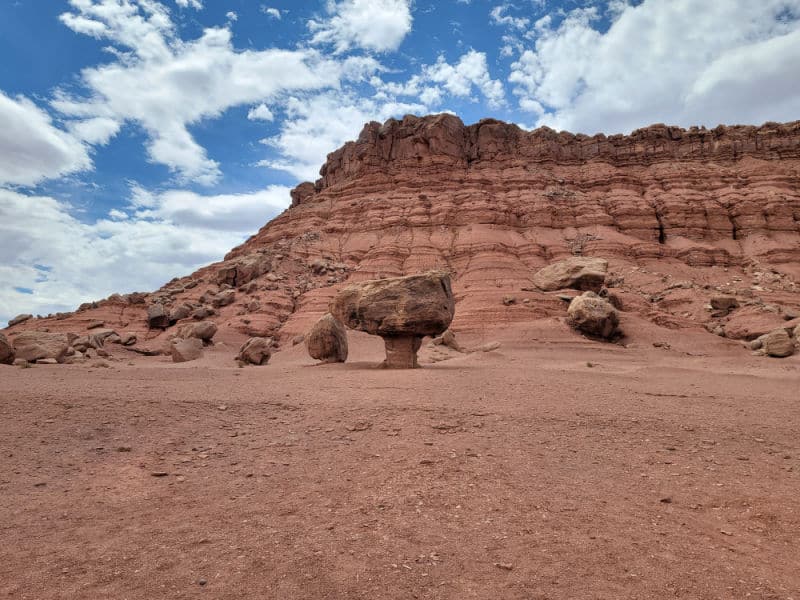 California Condors
We read that there are more wild condors in the Marble Canyon and Lees Ferry area than anywhere else in the world.
There are around 80 California Condors in the area out of the 400 that are in the wild!!!!
We sadly did not see a California Condor during our visit. I am pretty sure this means we need to return to Lees Ferry and the Navajo Bridge to see if we can see one.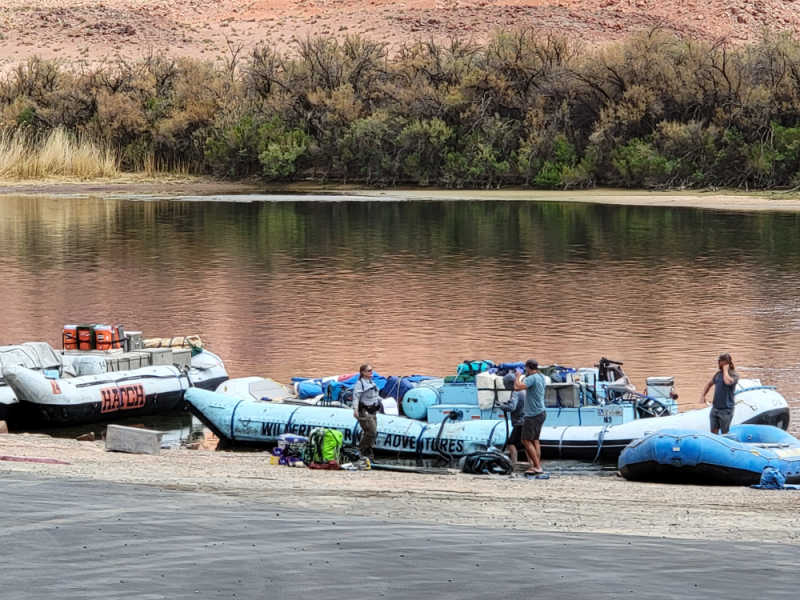 Boating
There are restrictions on certain types of vessels on the Colorado River. The river is too shallow for some boats, too cold for others, and too narrow for still more. It is incredibly important to read the boating guide from the park to know what is allowed.
Visit this list of authorized guided services to pick the fishing or kayaking guide for you.
Follow all boating laws for Arizona when boating on the Colorado River. Because of the nature of the river, there are additional restrictions for your safety.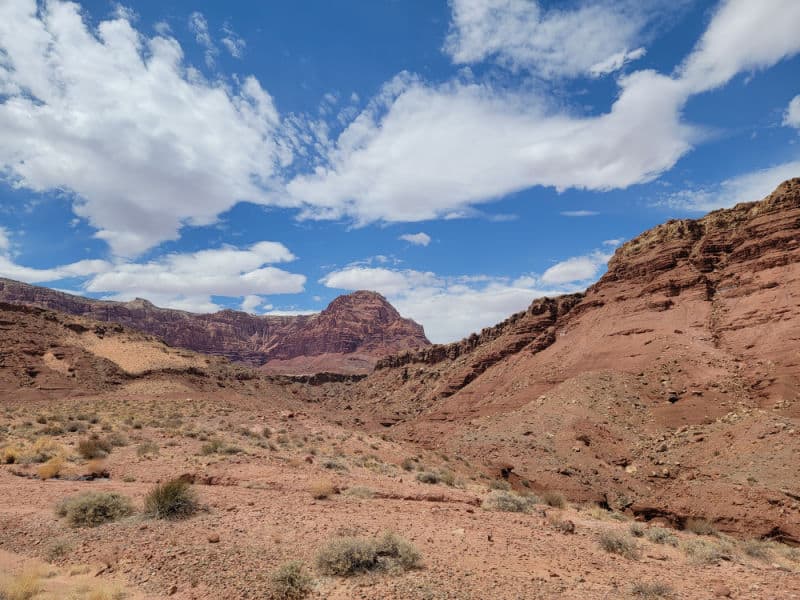 Hiking Trails
There are multiple hiking trails that leave from the Lee's Ferry area. Please make sure you are prepared with the ten essentials, have alerted people of the trails you are exploring, and know where you are going.
This is an area with extreme weather and other hazards.
Cathedral Wash
3 miles (4.8 km) round-trip
Moderate
Trailhead: After you turn off Highway 89A onto the Lees Ferry access road, drive 1.3 miles. The trailhead is at the pull out on your left. You can access both upper and lower Cathedral Wash from this parking area.
Description: As you descend into the rocky wash, you will travel through the Kaibab Limestone and Toroweap Formations of the Grand Canyon Group. Many interesting formations and fossils may be seen, along with plants and desert critters. As you reach the bottom of the wash, you will be awe struck by the beauty of the Colorado River. Some rock scrambling required.
Lonely Dell
1 mile (1.6 km) round-trip
Easy
Trailhead: Park by bridge over Paria River. Walk up gravel road closed to vehicles. Take a walk through the gate to the orchard, ranch, and cemetery beyond.
Paria Canyon
The entire canyon is 45 miles (72.4 km) one way. Take a day-trip into and out of the canyon as you see fit. Overnight hikes along the Paria River require a permit from the Bureau of Land Management.
Difficult
Trailhead: Trail ends at Lonely Dell Ranch
Description: Sandy wash and multiple river crossings
River Trail
2 miles (3.2 km) round-trip
Easy
Trailhead: Lees Ferry at launch ramp parking area
Description: Mix of gravel to rocky to sandy terrain that passes historic structure and hugs Colorado River
Spencer Trail
4.4 miles (7 km) round-trip
Difficult
Trailhead: Lees Ferry at launch ramp parking area. Divert from River Trail at posted junction.
Description: a 1,700-foot (518.2 m) rocky climb up switchbacks.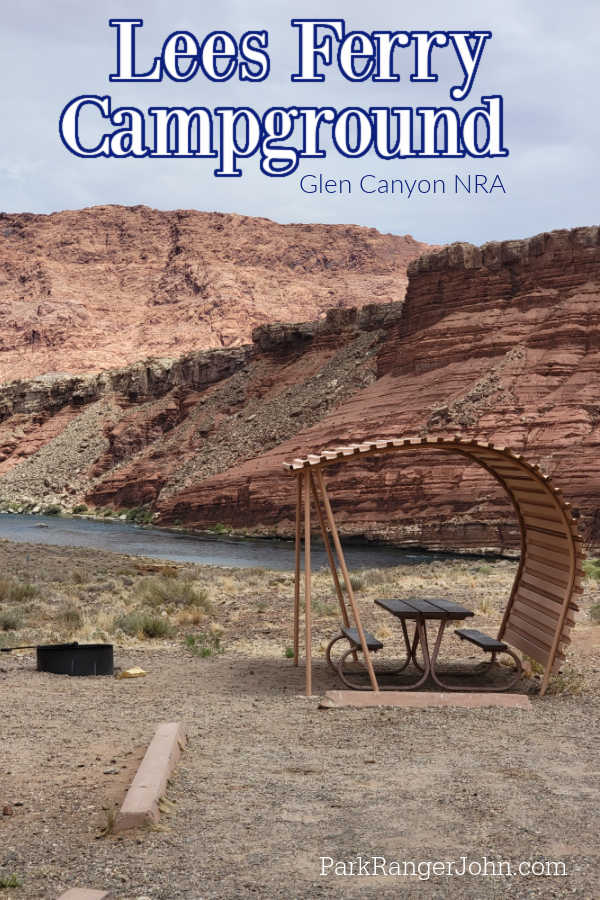 The campground offers amazing views of the Colorado River. All sites within the campground are first come first served so you will want to be there early enough to get a site.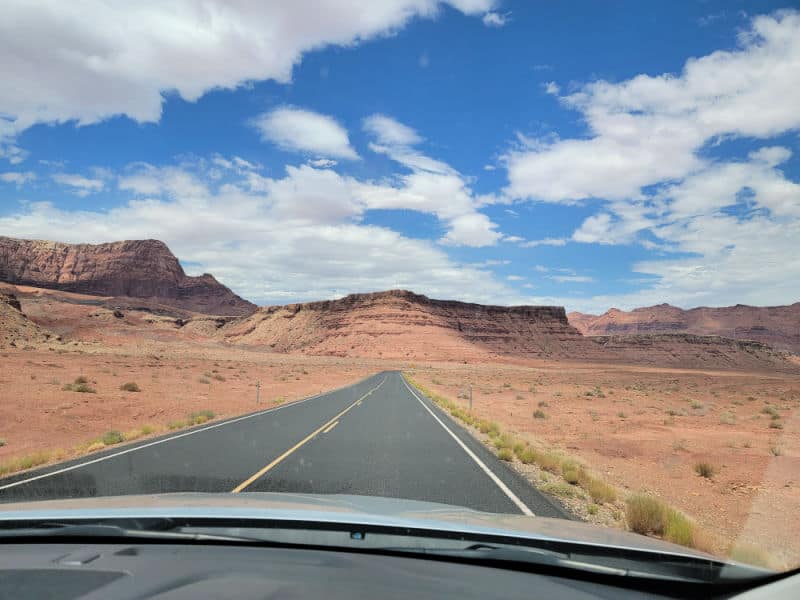 Getting to Lees Ferry
Lees Ferry is 42 miles (61 km) from Page via Hwy 89 south and Hwy 89A west. It is 85 miles (125 km) from the North Rim of the Grand Canyon via Hwy 89A and Hwy 67. The Lees Ferry Junction and Park Entrance is in Marble Canyon, just west of Navajo Bridge Interpretive Center. A paved road leads 5 miles (8 km) to the Ferry area.
Services available at Lees Ferry include a National Park Service campground, dump station, and public launch ramp. There is a gas station, store, and post office at Marble Canyon, next to the park entrance. More services are found west on Hwy 89A.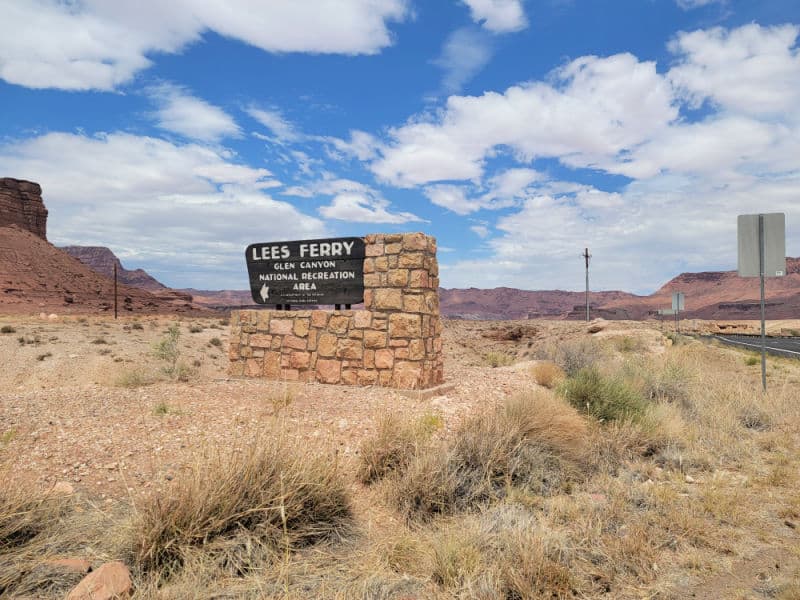 Additional Park Resources
Grand Canyon National Park
Lake Powell
Glen Canyon Dam
Vermilion Cliff National Monument
Horseshoe Bend
Check out all of the Arizona National Parks you can visit. Don't miss the amazing parks in neighboring New Mexico National Parks and National Parks in California.