The West entrance of Valley of Fire State Park is located approximately forty-five minutes North of the famous Las Vegas Strip in Southern Nevada. Its location makes for an easy day trip and the directions couldn't be easier, simply go North on Interstate 15 from las Vegas and take a right on Valley of Fire Highway and you are there!
You will find yourself inspired from the moment you start seeing the bright red Aztec sandstone surrounded by the gray and tan limestone mountains! You have found red rock country!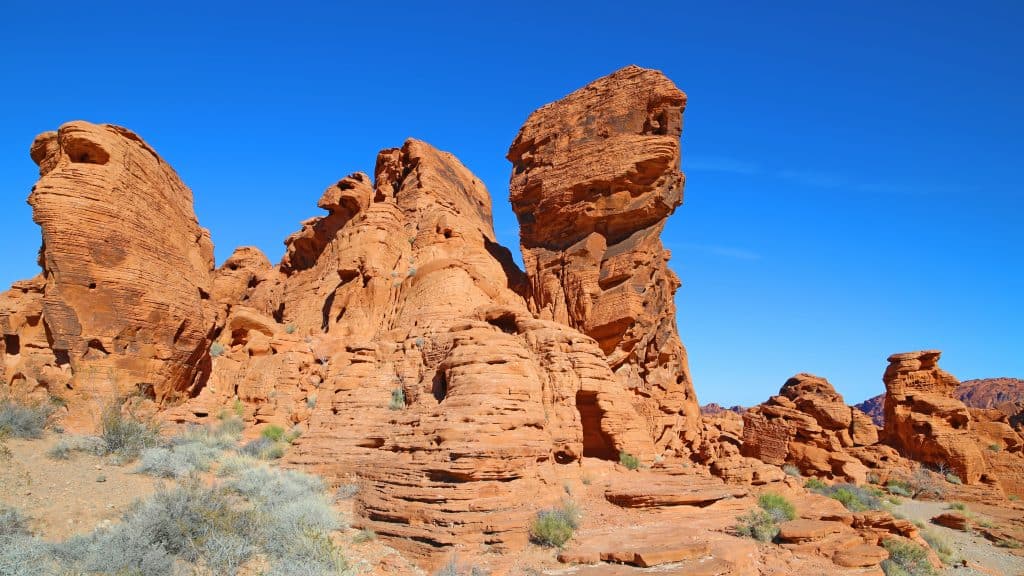 Valley of Fire State Park
Once inside the park, take the first left. This nice two-mile scenic loop takes you past Arch Rock and Atlatl Rock where you can see an outstanding group of petroglyphs up close.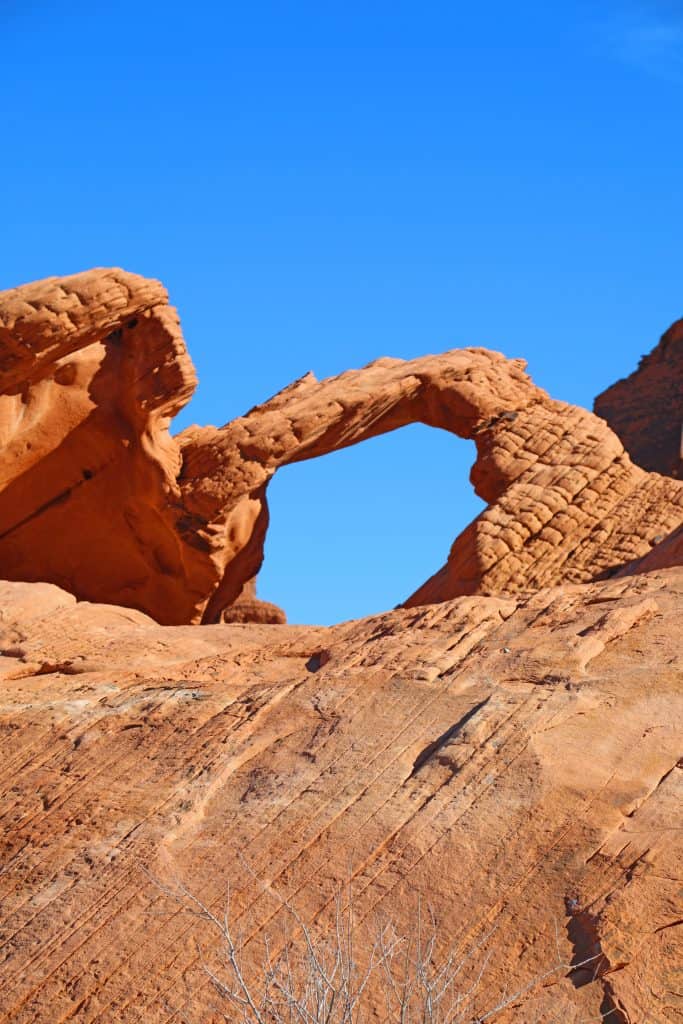 After enjoying this brief introduction to the Valley of Fire continue East to the visitor center and take a left. The first stop is Mouse's Tank hike. This easy one-mile hike is a nice sandy walk within the red Aztec sandstone walls containing more petroglyphs and ending in a small pool of water at the end.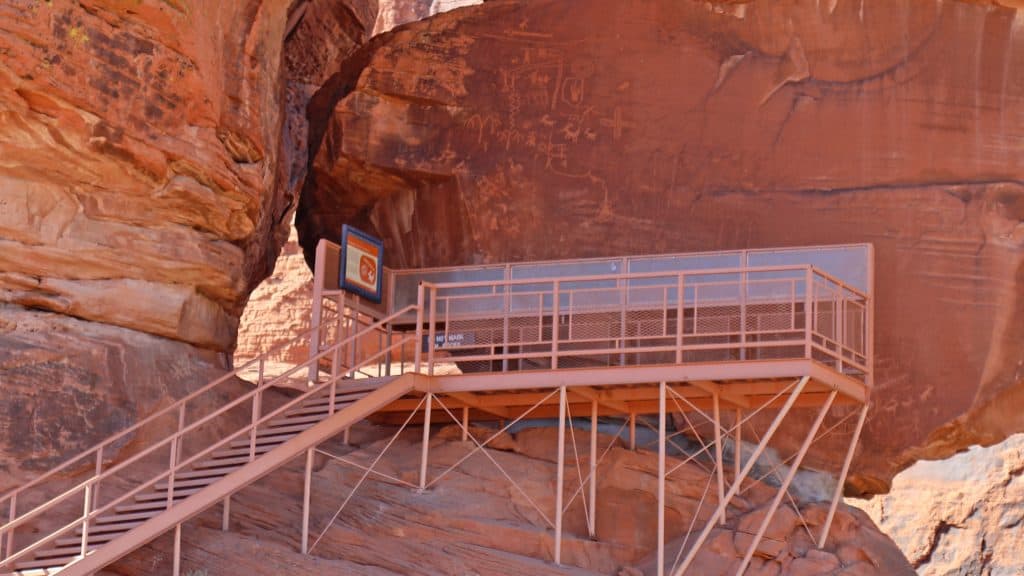 Now it's time to continue towards White Domes. Parking lot #3 has become the new hot spot within the park.
The Fire Wave is a sought-after location for outdoor enthusiasts. This is a great opportunity for those wanting to see the wave-like striations in the sandstone similar to the Wave near Page Arizona.
The difference is that you just need to get up early enough to get a parking spot (I found this out the hard way).
The Wave has a hard limit of 20 persons per day by permit only and the permits seem next to impossible to obtain! Trust me, I have tried many times with no luck!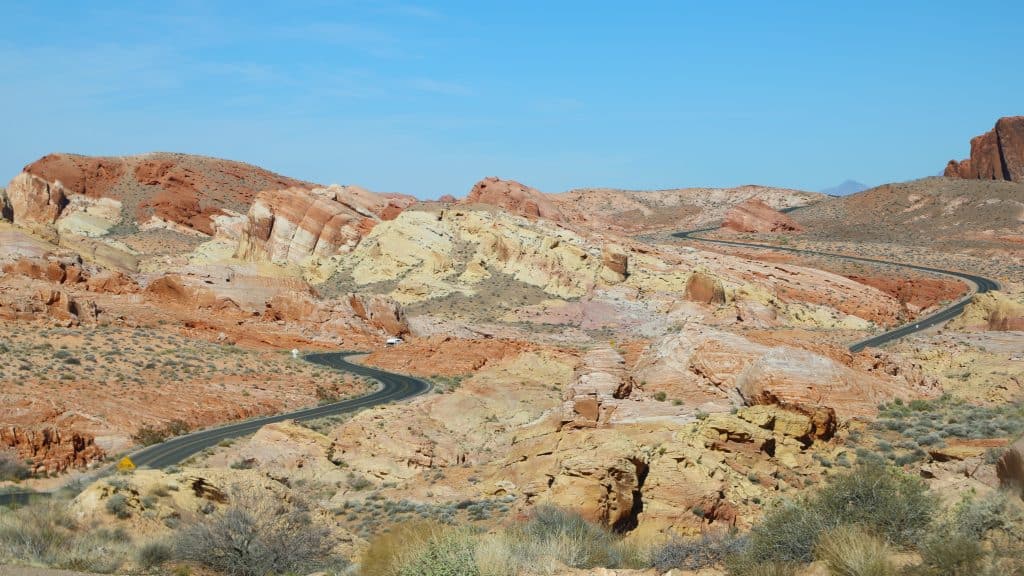 I want to remind you that just the drive alone between the visitor's center and White Domes is spectacular!
I could have spent all day photographing this area! Once you head back and visit the visitors center take the road towards Elephant Rock.
The Seven Sisters is a great picnic area with seven unique rocks. There is also a couple of small CCC (Civilian Conservation Corps) era cabins to the left.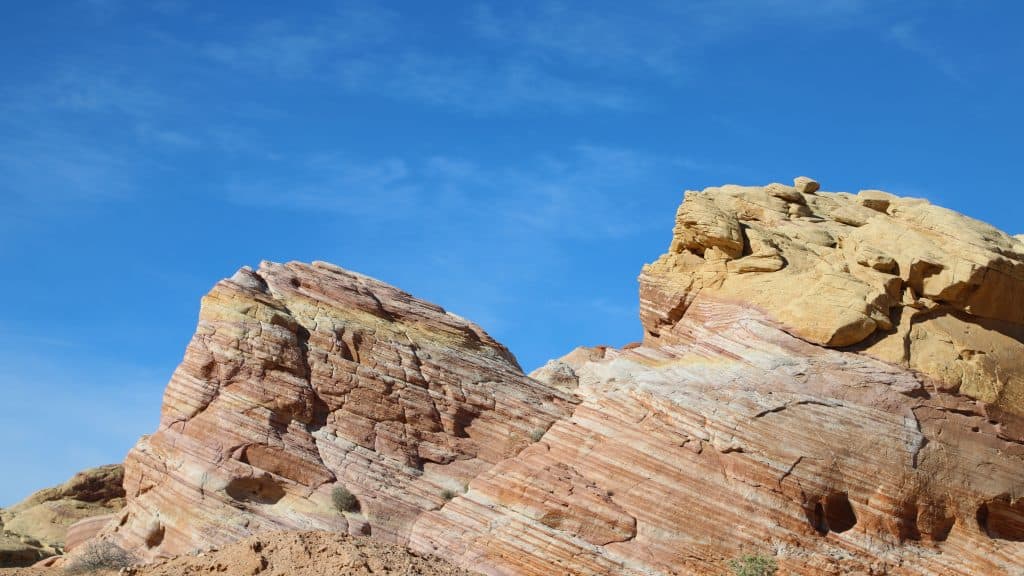 Once you reach the Elephant Rock Trailhead take the time to get your portrait in the Valley of Fire Sign!
This was a stroke of pure genius to place this here! Now its time to check out possibly the most famous rock in Valley of Fire and yes it does look like an elephant!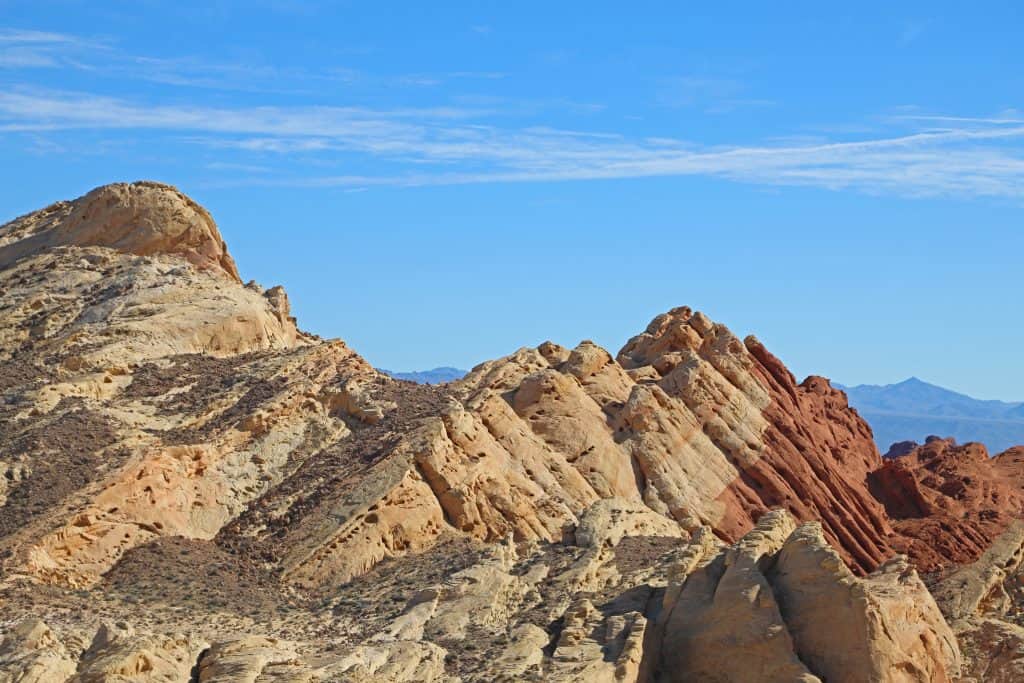 There is so much more to see and do in Nevada's first State Park! Take a day from the typical Las Vegas vacation and experience one of Nevada's natural wonders.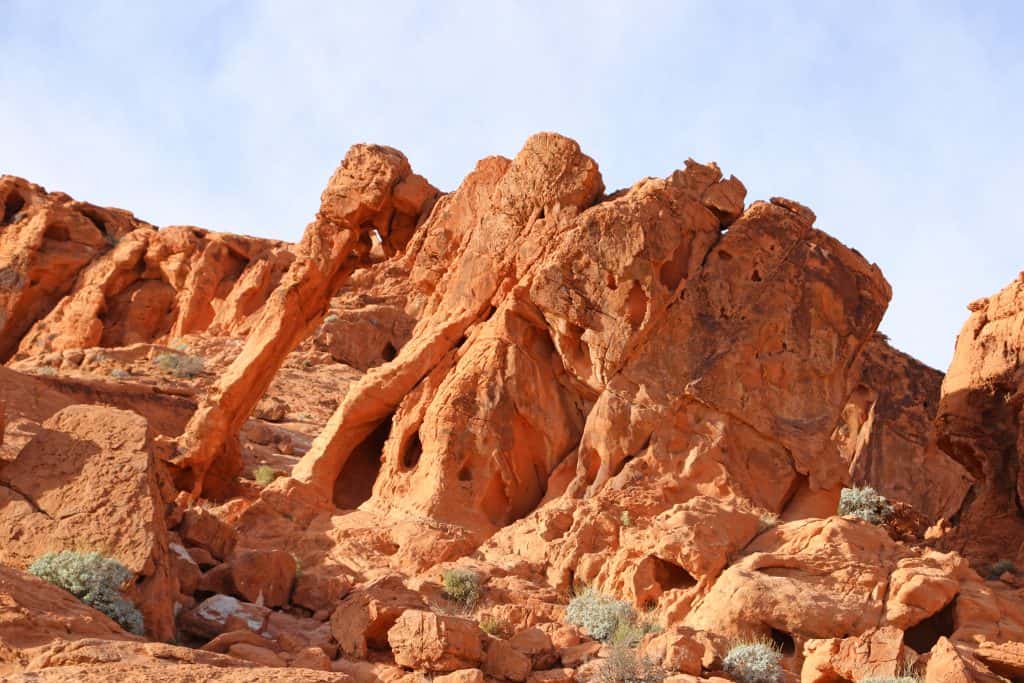 A visit to Valley of Fire State Park can have you hooked on red rock country!
Another option while staying in Las Vegas is to visit Zion National Park a little further north. Check out my post on 13 great hikes in Zion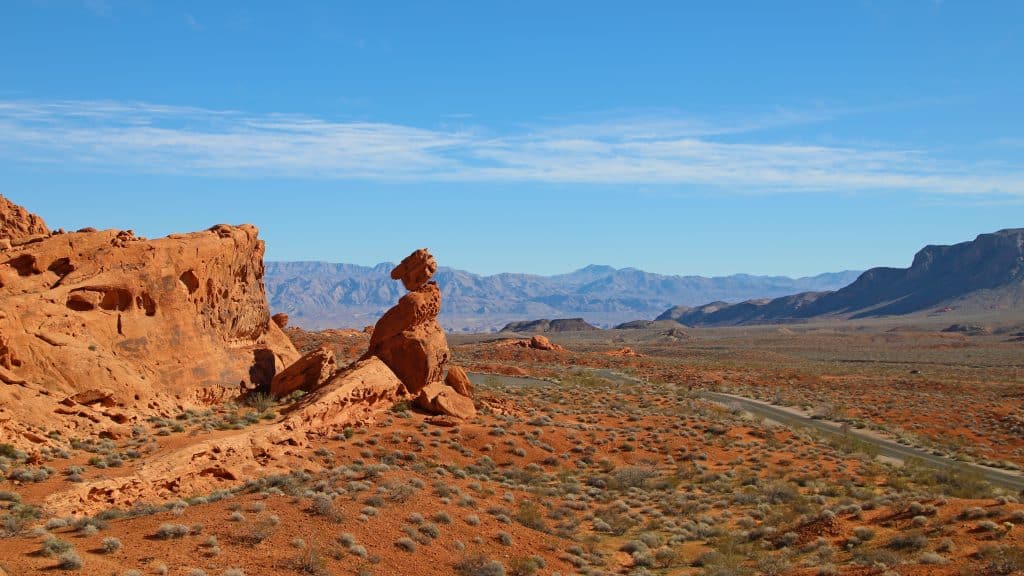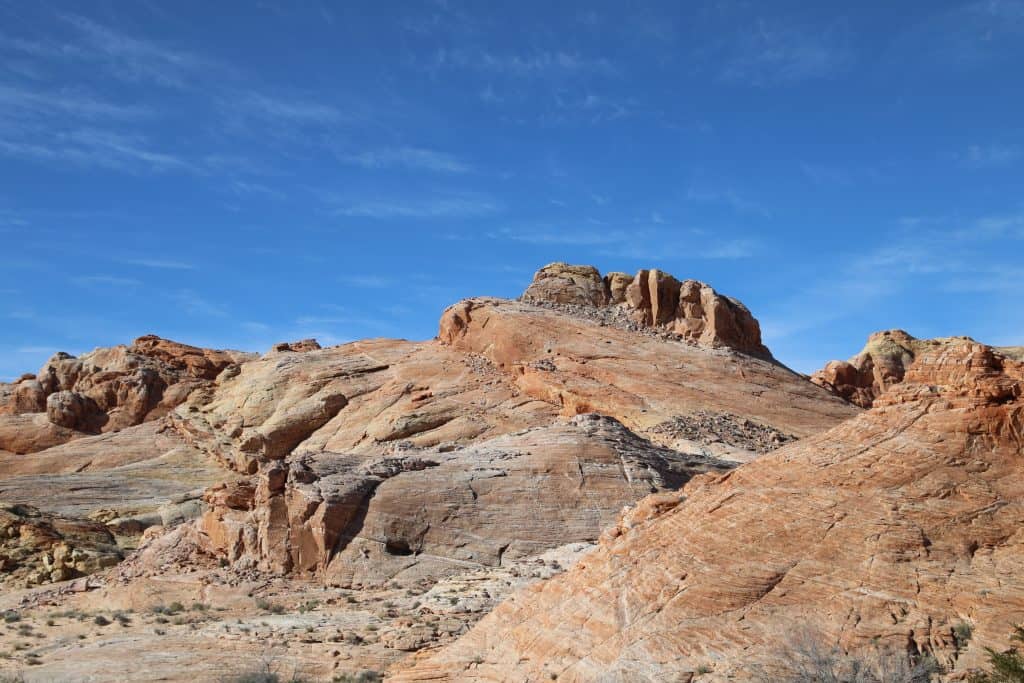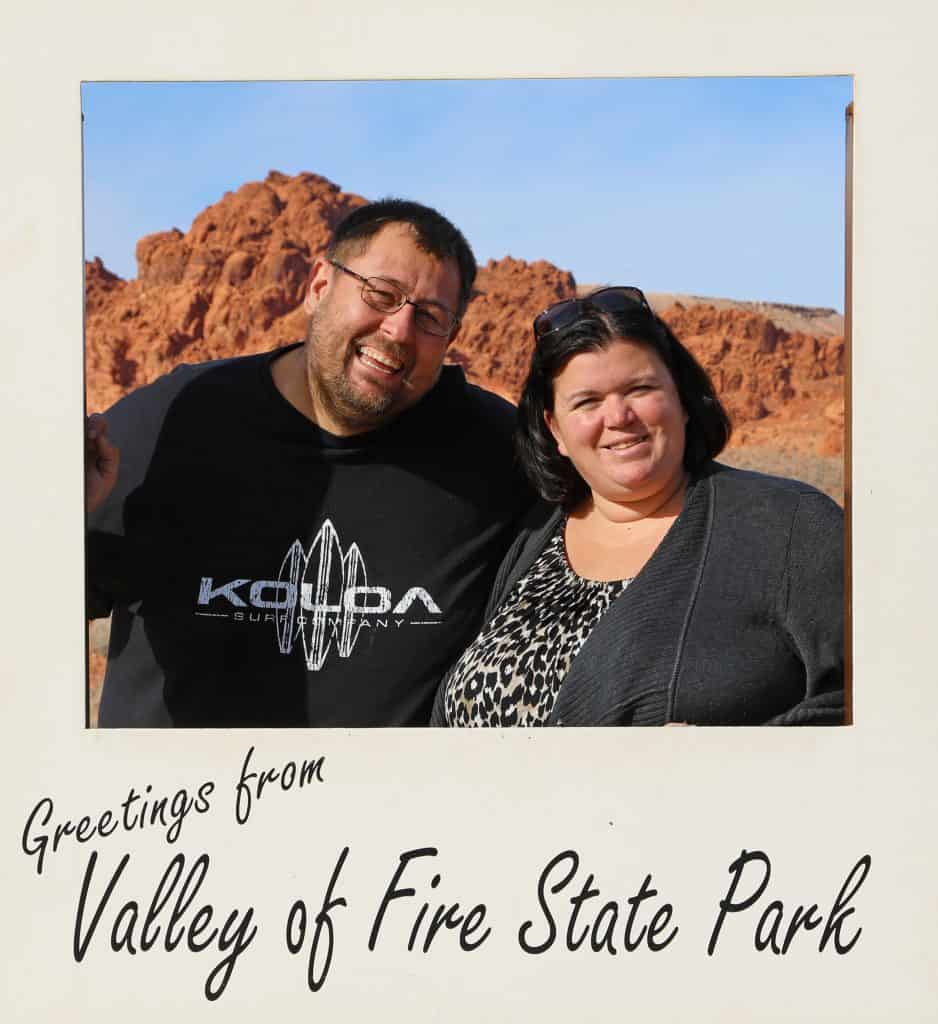 Check out all of the epic hikes in Valley of Fire!
National Park Sites near Valley of Fire State Park
Lake Mead National Recreation Area
Tule Springs Fossil Bed National Monument
Castle Mountains National Monument
Pipe Springs National Monument
Check out all of the Nevada National Parks and neighboring Utah National Parks!