Cades Cove Campground is truly in the heart of the Great Smoky Mountains National Park.
There are 159 campsites within the campground fairly nicely spread out. This is the second-largest campground in Great Smoky Mountains National Park behind Elkmont Campground. While we were there it was fairly busy but not too crazy.
The campground has an amazing camp store filled with snacks and other life essentials and camping supplies right near the main entrance. Check out the ice cream machine!
If you are planning to spend time in Cades Cove auto touring this epic part of the park this will be the perfect campground for you. It is super easy to head out on the one-way Cades Cove loop right from the campground.
You are in the perfect campground for exploring the grist mills, historic buildings, and more along the Cades Cove Loop Road. The campground provides easy access to the Abrams Falls trailhead.
This is the perfect campground to enjoy wildlife viewing including black bears.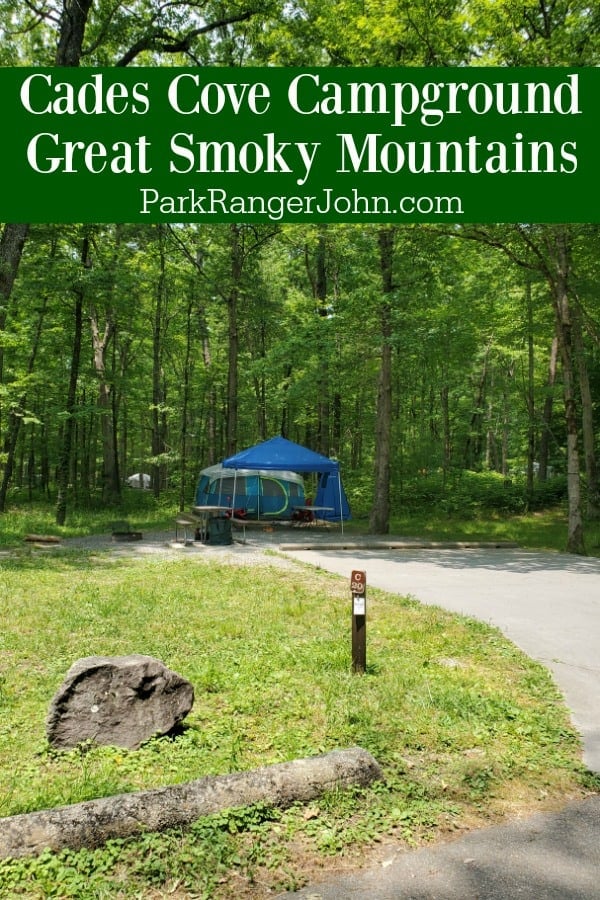 Camping in Cades Cove is an epic way to truly stay in the heart of the Smoky Mountains. Check out our complete guide to Great Smoky Mountains Camping
Season: Year-Round
Number of Sites: 159
Location in the park: Next to Cades Cove
Campsite Cost: $25
Payments accepted: Credit cards online, cash or check on site
Reservations: Yes
Campground Address: 10042 Campground Drive, Townsend, TN 37882
Latitude/Longitude:
Latitude:
35.6025
35° 36' 9.0000" N
Longitude:
-83.7766667
83° 46' 36.0001" W
Elevation: 1,807'
Accessible Sites: Yes, Some accessible sites have a 5 amp electric hookup for medical equipment use only.
Pets Allowed: Pets are allowed in the campground but must be confined or on a leash (6' maximum). Pets are not allowed on trails.

Campground Reservations
Are campground Reservations Available? Yes
During the off-season (November-April), the campground is walk-up with the exception of sites C38-C61 which are available to reserve in advance.
Phone Number? (877) 444-6777
Online? Recreation.Gov
How Far Ahead can you make a reservation? Individual campsites are released on a 6-month rolling basis.
How to make a Great Smoky Mountains Camping Reservation:
Campground reservations open up at 6 months ahead of the date you are looking to start your camping trip. Reservations become available at 7 am pst.
You will want to have all of your plans prepared before making a reservation and be ready at 7 am to start booking. This is especially true if you are trying to reserve a spot during a busy weekend or holiday.
Example of when to make a reservation. On November 12, 2019, at 07:00 am PST, availability will be released through May 12, 2020.
First Come, First Served?
You must check-in with the campground office staff UPON ARRIVAL to complete your reservation. If you arrive after the office is CLOSED for the day then you must check-in with the campground staff the following day between 8:30 - 9:00 a.m. Failure to check-in with the office staff may forfeit your reservation.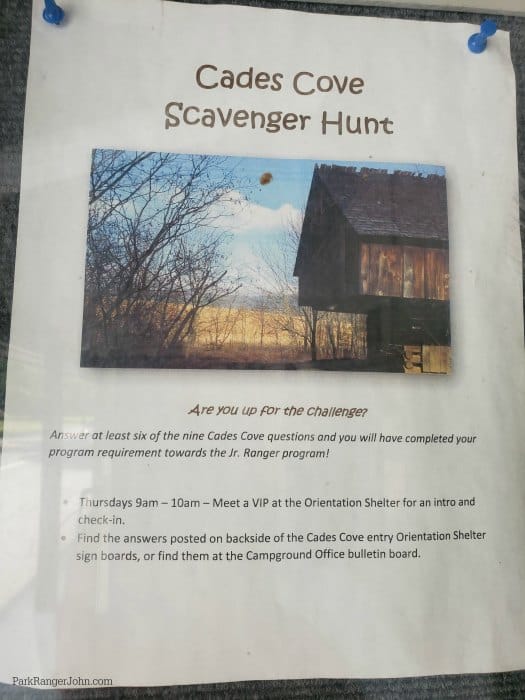 Campground Amenities
Flush Toilets: Yes
Payphone: Yes
Is wifi available? No
Is cellular Phone Service Available? No
Is camp host available on site? Yes
Is firewood available for purchase?
Yes, You must use fire-treated wood in Great Smoky Mountain National Park.
Only heat-treated firewood bundled in its original packing and bearing a certification seal from the US Department of Agriculture (USDA) or a state department of agriculture may be brought into the park.
Campers may also collect dead and down wood in the park for campfires.
Visit www.nature.org/firewoodmap for a list of available vendors near the park.
Amenities at each campsite
:
Fire rings in the site? Yes
Picnic Table in the site? Yes
Bear Box in site/area? No
Potable Drinking Water? Yes
RV Camping at Campground
RV Length:
Trailers-35'
Motor Homes-40"
Dump Station: Yes
Generators: Generator use is prohibited from 8 pm to 8 am.
Hookups: No

How to get to Campground
From Maryville, TN: Take U.S. 321 North (you'll actually be driving south!) from Maryville to Townsend, TN (about 22 miles). At the traffic light in Townsend, continue straight on TN 73 and follow signs to Cades Cove.
From Pigeon Forge, TN takes US 321 South (you'll be driving westerly) to Townsend, TN. Turn left (south) at Townsend onto TN 73. Follow signs to Cades Cove.
Important Dates for Campground
Bicycle Only Day runs from May through September, on Wednesday and Saturday, until 10 a.m. During this time cars are not permitted on the
Cades Cove Loop Road
.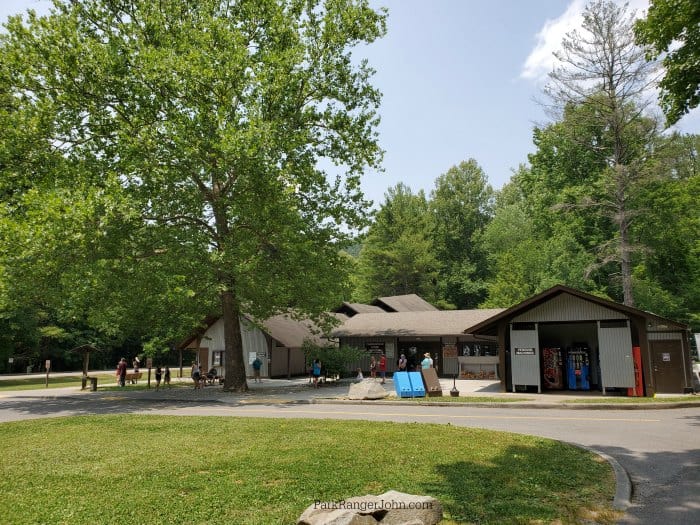 Campground Regulations
The maximum number of people in a campsite: up to six people per campsite.
The number of cars per campsite: No more than two motor vehicles or one vehicle with trailer are allowed per campsite
Checkout time: 12 pm
Quiet Hours: 10 pm to 6 am
Maximum Stay: limited to 14 consecutive days at a time
A Tennessee or North Carolina fishing license is required to fish in the park. Special regulations apply in the park.
Cades Cove Campground Map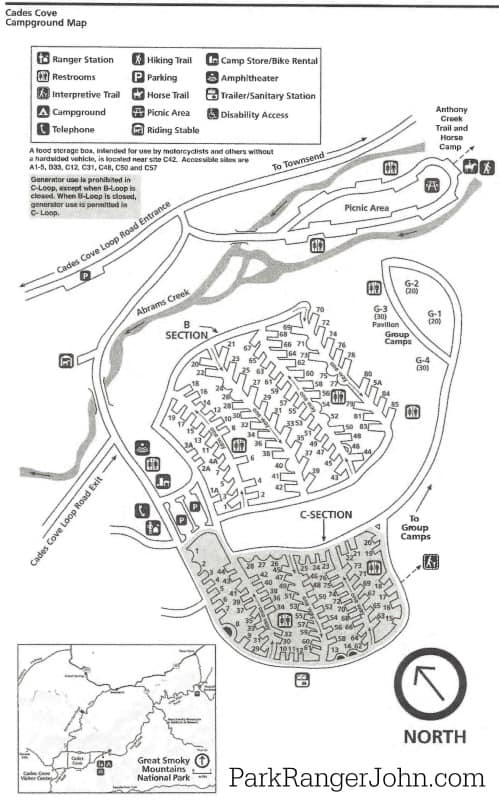 Photos of Cades Cove Campground
Check out all of our articles on Great Smoky Mountain National Park
Cades Cove Riding Stables offers fun carriage rides, hayrides and horseback riding trips through Cades Cove if you are looking for a fun new way to explore the park.