There is so many things to do in Great Smoky Mountain National Park! From hiking to camping you can spend days exploring this gorgeous park! There is a reason Great Smoky Mountain NP is the most visited National Park!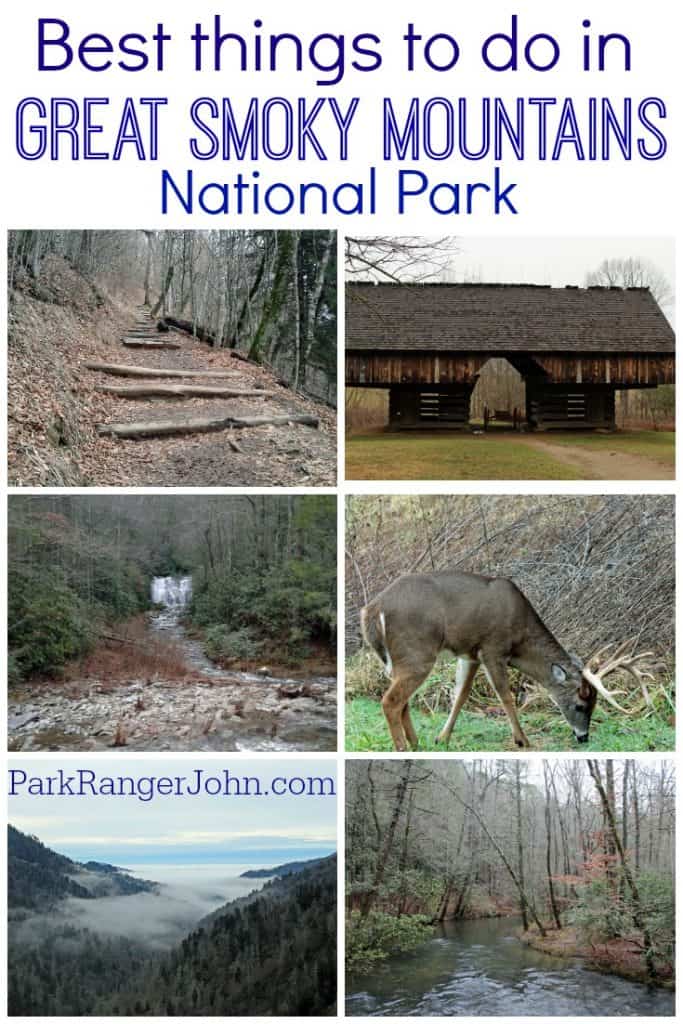 Things to do in Great Smoky Mountains National Park
Starting in Canada and tumbling their way down the eastern section of the United States, the Appalachian Mountains are the home of the Smoky Mountains range. Which in turn, is a part of the Blue Ridge Mountains that begin in Pennsylvania before sinking back into the earth within the foothills of Georgia.
Bathed in a soft blue mist, it is easy to see how the Smoky Mountains came upon their moniker. The thirty-six peaks that make up this range of mountains reach heights of over 5000 feet, with sixteen peaks over the 6000-foot range.
The Great Smoky Mountains National Park has two points of entrance. One is in Cherokee, NC and the other is in Gatlinburg, Tenn. and includes a half a million acres. The park is fifty-four miles long and nineteen miles across at its widest point. It is the most visited park in the National Park System.
Wow! Incredible! Out of sight! This is what you will find yourself saying on a trip to Great Smoky Mountains National Park, located between Tennessee and North Carolina. And I'm quite certain that the other 8 to 10 million people, who come here every year, say the same thing. With over 520,000 acres of beautiful forestry enticing you to stay for a long time, there is so much to do in Great Smoky Mountains National Park; you may not want to leave.
Great Smoky Mountains National Park is steeped in rich history but has only been a national park for about 74 years. Cherokee Indians and the first Europeans settled here and called this incredible area home. In fact on your tour through here, you may see some of their log cabins.
The Great Smoky Mountains National Park is open year-round with the road to Clingman's Dome and other secondary roads closing in the winter months.
Throughout the Smokies you can find a myriad of activities. There are a variety of man-made routes and services to assist you in experiencing the Great Smoky Mountains. With over 800 miles of hiking trails that thread the park's natural fabric - ranging from half a mile to 70 miles long, it's a backpacker's paradise. For the more auto-prone traveler, Great Smoky has 384 miles of mountain roads that are rife with vistas and panoramic views, as many of Great Smoky's mountain peaks are higher than 6,000 feet.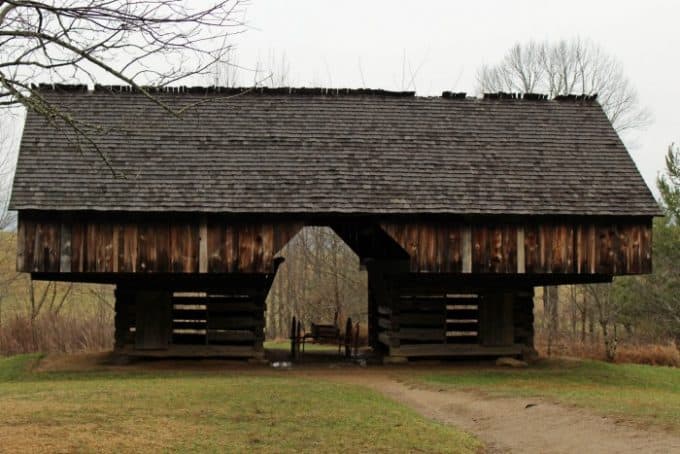 Cades Cove is one of the most popular portals to the past. Common sights at Cades Cove are deer, streams, wild turkey, grazing cows, old wagons, and historic homesteads. There is a 7-mile loop that is very good for bike riding, especially in the early mornings since cars are not allowed on the road before 10 a.m. As you travel around the loop, you will encounter many historical buildings: churches, cabins, mills, and farms. Walkthrough the buildings and you can feel the past wash over you.
Pioneer times were very different from today, without any of the modern conveniences that we sometimes take for granted. The people who inhabited the coves were very close to God as well as to the land. A Cades Cove visit will let you see the Great Smoky Mountains through the eyes of those who came through this land before you, and as you look through their eyes at the beautiful vistas on which they stood, a sense of awe will rush over you for this incredibly special place.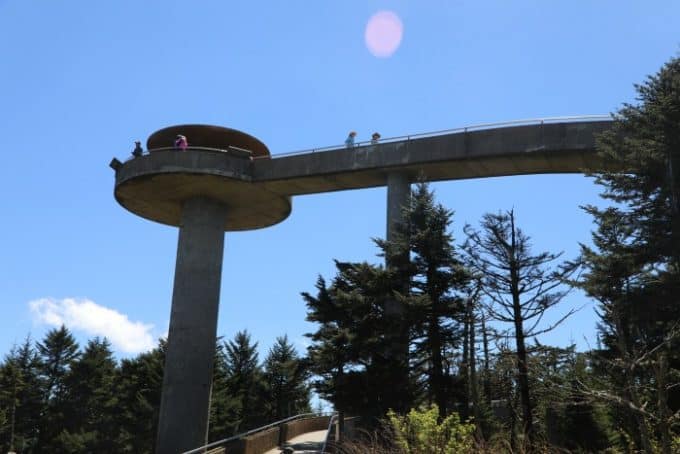 Hike up to Clingmans Dome
Clingman's Dome is the highest peak in the park at 6643 feet and there are over 66 mammal species, 200 bird species and 80 types of reptiles and amphibians found in the park.
Stand on the Tennessee/North Carolina State Line
If you have ever dreamed of straddling a state line you can do it within Great Smoky Mountains NP! There is a great sign in the parking lot where you can have part of your family in Tennessee and the other part of your family in North Carolina.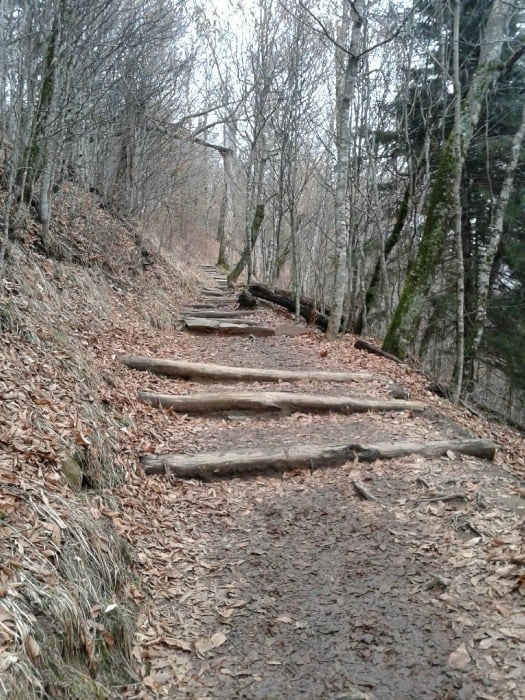 Hike the Appalachian Trail
While most of us are not going to hike the entire Appalachian Trail you can enjoy a portion of it that runs through Great Smoky Mountains National Park.
Visit a Visitor Center
The visitor centers offer a wealth of knowledge about the Great Smoky Mountain NP! You can pick up a Junior Ranger program, learn more about the area, pick up park brochures and talk with knowledgeable park volunteers and rangers.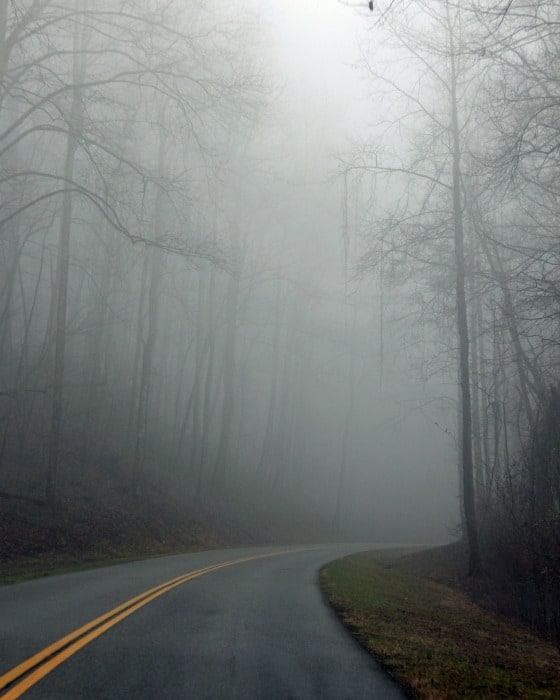 Auto Touring
There are so many different things to do in this park-like I said before you might want to make it your new home like the early settlers did. One way of seeing the Great Smoky Park is by driving a car though. Driving a vehicle through offers a chance to see panoramic views, vistas, rushing mountain streams, weathered historic buildings, majestic forests, and beautiful sunsets.
Be prepared many of the roads are quite twisty and can cause motion sickness. My wife who rarely gets sick when we are visiting parks started to feel it during our last visit.
Most of the park roads are two-lane roads that are bordered by forest. Be prepared for wildlife to jump out at any time.
Bicycling
Ride through the designated biking trails and see all the beauty of this wonderful park. With over 1660 kinds of flowering plants, is it any wonder this park is unofficially called "wildflower national park". Ride through Cades Cove and see why the park is called the Smoky Mountains, due to the mist that settles here every morning.
Bring your camping gear, and hike through, or drive your RV through and stay at one of the designated developed campgrounds. It's a wilderness adventure that you soon won't forget. Be forewarned, don't leave garbage outside because critters will have a feast day, raccoons are garbage hounds, and bears will smell it for miles.
Fishing And Hiking
Anglers from any skill level are sure to catch many different kinds of fish here, such as rainbow and brown trout. With over 700 miles of fish-able streams, the only problem will be deciding on which area to fish. Hiking goes along with fishing because you have to walk to get to the water, so considering that you're hiking, you may want to catch some fish for lunch.
Take a Hike
With over 800 miles of trails this is an avid hiker's dream, but be sure to take a map with you so you don't get lost.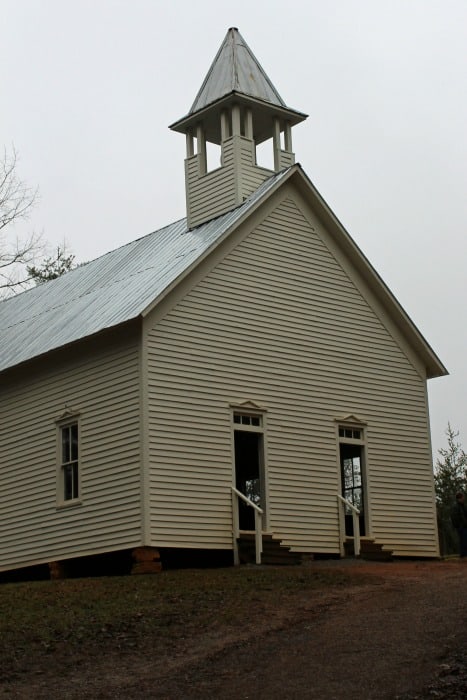 Historic Buildings
You know what is really cool about this park, the fact that our ancestors lived here for many years, making this beautiful area their first home in their newfound land. The Great Smoky Mountains has one of the best collections of historic buildings in the eastern United States with nearly 80 structures. You can see how early settlers actually lived, with entire towns being built in this natural paradise.
Horseback
Bring your own horse, or rent one by the hour and tour the park the way these early settlers once did. The park has hundreds of miles of horse trails, five drive-in horse camps, and if that isn't enough for you, there are four rental stables also. Stick to the designated trails, and you might see wild turkeys, or pheasants, or maybe even some of the beautiful wildflowers that populate this park.
Picnicking
After hiking, horseback riding, and walking for miles you will be ravenous. Pack a picnic lunch, fish for trout and enjoy the splendor nature has to offer. If you didn't bring a blanket to spread out for your feast, there are eleven picnic areas to choose from, and many have pavilions that can reserve in advance. While sitting down enjoy the many wildflowers at this park such as trillium, lady slipper, orchids, violets, and bleeding hearts.
Waterfalls
One of the many highlights of the Great Smoky Mountains National Park is the abundance of glorious waterfalls. You'll hear the water rushing before you actually see it, and they can be found in almost every river and stream in the park. Some of the waterfalls are Grotto Laurel, Hen Wallow Falls that is 90 feet high, and Abrams Falls that is only 20 feet high but has a picturesque pool and is named after Cherokee Chief Abrams. Possibly while at one of the waterfalls you can view a white-tailed deer sharing the water or an elk or maybe even a black bear.
Once you visit this stunning park located between Tennessee and North Carolina, your view of nature will forever be changed. With all there is to do, the helpful people working there, and the incredible sights and sounds, you might just want to call it home, as our ancestors once did.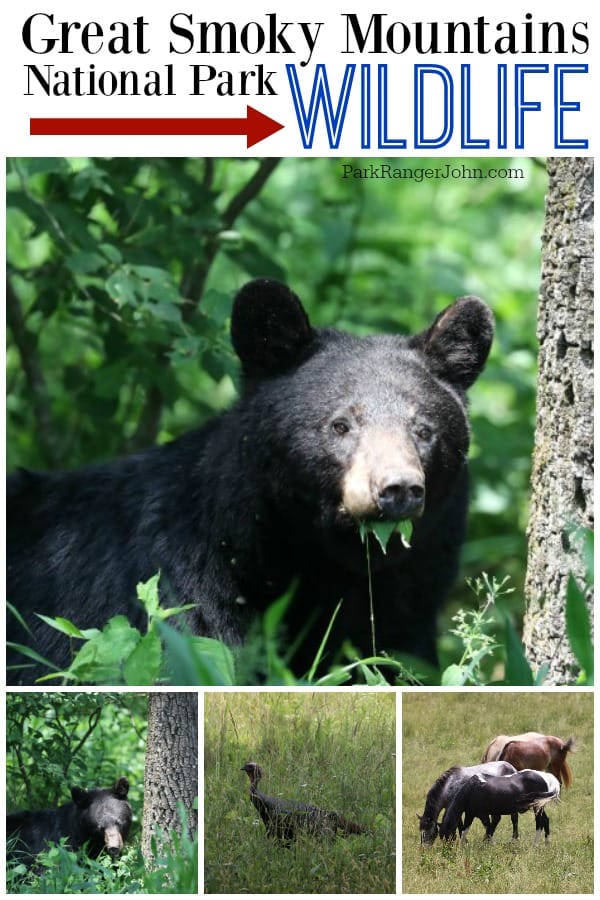 Check out this article to learn more about Great Smoky Mountains Wildlife you can see in the park.
Check out all of our articles on the Great Smoky Mountains National Park to help plan your visit to this gorgeous park!
What are your favorite things to do in the Great Smoky Mountain National Park?
If you are wondering about accessibility within the park check out our friend Cory Lee's post -> Wheelchair Accessible Guide to Great Smoky Mountains National Park.
Want to try something fun outside of the park check out Dollywood, Goats on the Roof and more amusement parks in the area.