The Great Basin Star Train is an hour drive west of the town of Ely, Nevada. It is a joint partnership between the National Park Service and the Nevada Northern Railway Museum.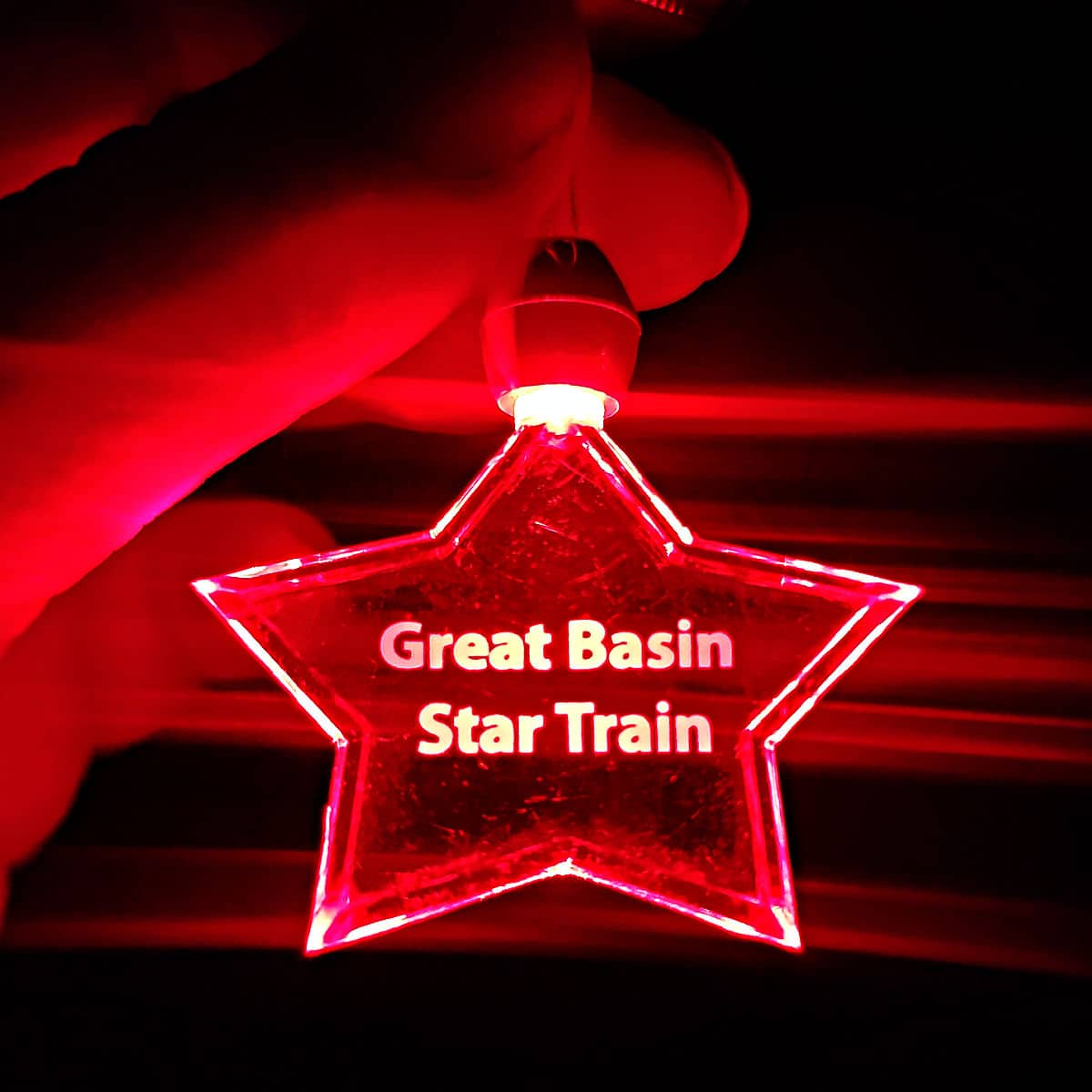 Great Basin Star Train
When most people think of Great Basin National Park, they think of it as one of the summer season national parks with highlights including Lehman Caves, Wheeler Peak Scenic Drive, Bristlecone Pines, Mather Overlook, and Nevada's Only Glacier.
What people may not know is that Great Basin is an International Dark Sky Park with some of the darkest skies in the lower 48 United States.
The dark skies are a combination of low humidity, low population density which creates minimal light pollution, and higher elevations.
One of the best ways to experience the dark skies near Great Basin NP is riding the Great Basin Star Train. This National Park bucket list experience is one of the top things we have done in Great Basin National Park.
It is an experience that is hard to put into words. The moment you look up and realize you are looking at the Milky Way and thousands of stars is truly breathtaking.
The Park Rangers and Guides onboard the Star Train go out of their way to make sure you have the best viewing opportunity possible.
Great Basin also has several astronomy programs in the park amphitheater throughout the summer from approximately Memorial Day through Labor Day.
Programs are typically held on Wednesday, Thursday, and Saturday nights. On a clear starry night, the opportunities are endless and one can see the Milky Way, the Andromeda galaxy, star clusters, meteors, meteor showers, and artificial satellites.
Additional astronomy events include the annual Astronomy Festival that celebrates our night sky on the weekend of the new moon in September. This event typically has guest speakers, photo workshops, tours of the Great Basin Observatory and more.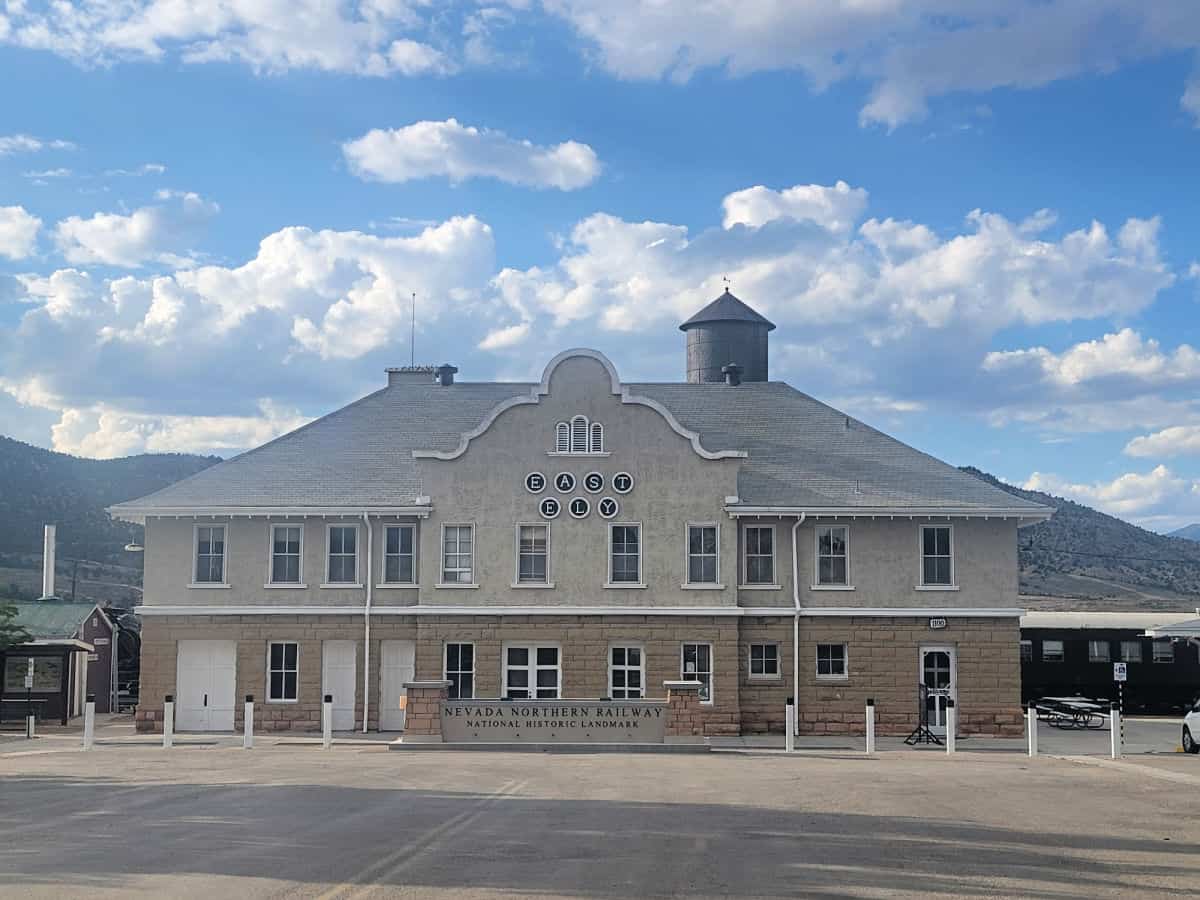 Getting your night vision
The best way to enjoy this special night is to get your night vision and not ruin it with bright or artificial light.
Red lights will not ruin your night vision and the Star Train hands out Star Train necklaces that have a red light. You will also notice that the viewing platform is light up with red lanterns so that you can enjoy the starry skies while not tripping and falling.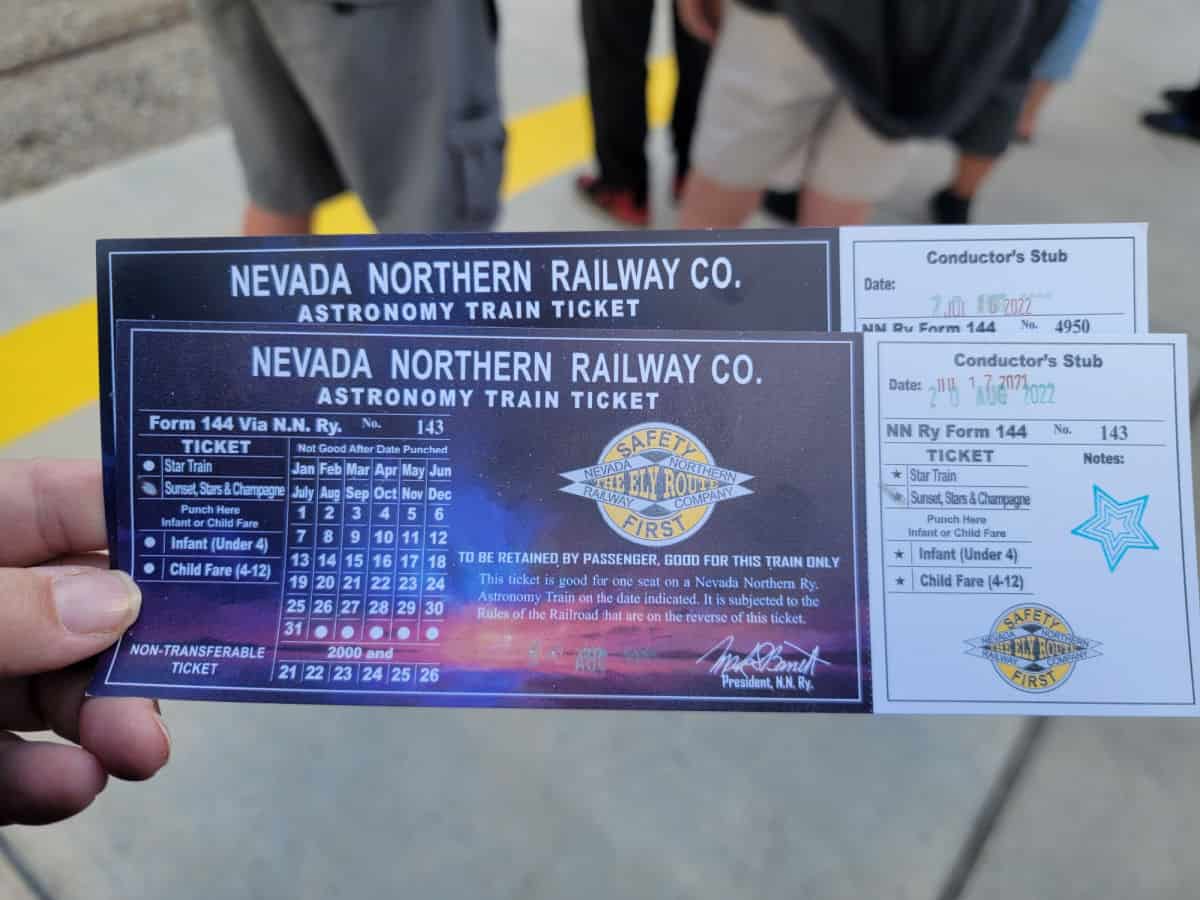 The Great Basin National Park Star Train Experience
Let's just start off by saying this is an incredible trip and what you can see with the naked eye alone is endless!
Then throw in the fact that the park rangers from the National Park Service come in from Great Basin on select Friday evenings with special telescopes and you are in for a treat.
We had a crystal clear view of the Milky Way as the train traveled through the Steptoe Valley of eastern Nevada through the darkest night skies on our first train ride.
Just remember that mother nature can change everything and block your view of this beautiful night sky.
I have had this happen also, you just have to appreciate what you get to see. On our second star train ride mother nature provided clouds and a bit of rain to enhance the experience.
On that trip, we did see a few stars and a couple of planets along whole riding the open air cars and enjoying the sunset and beautiful views of the surrounding area.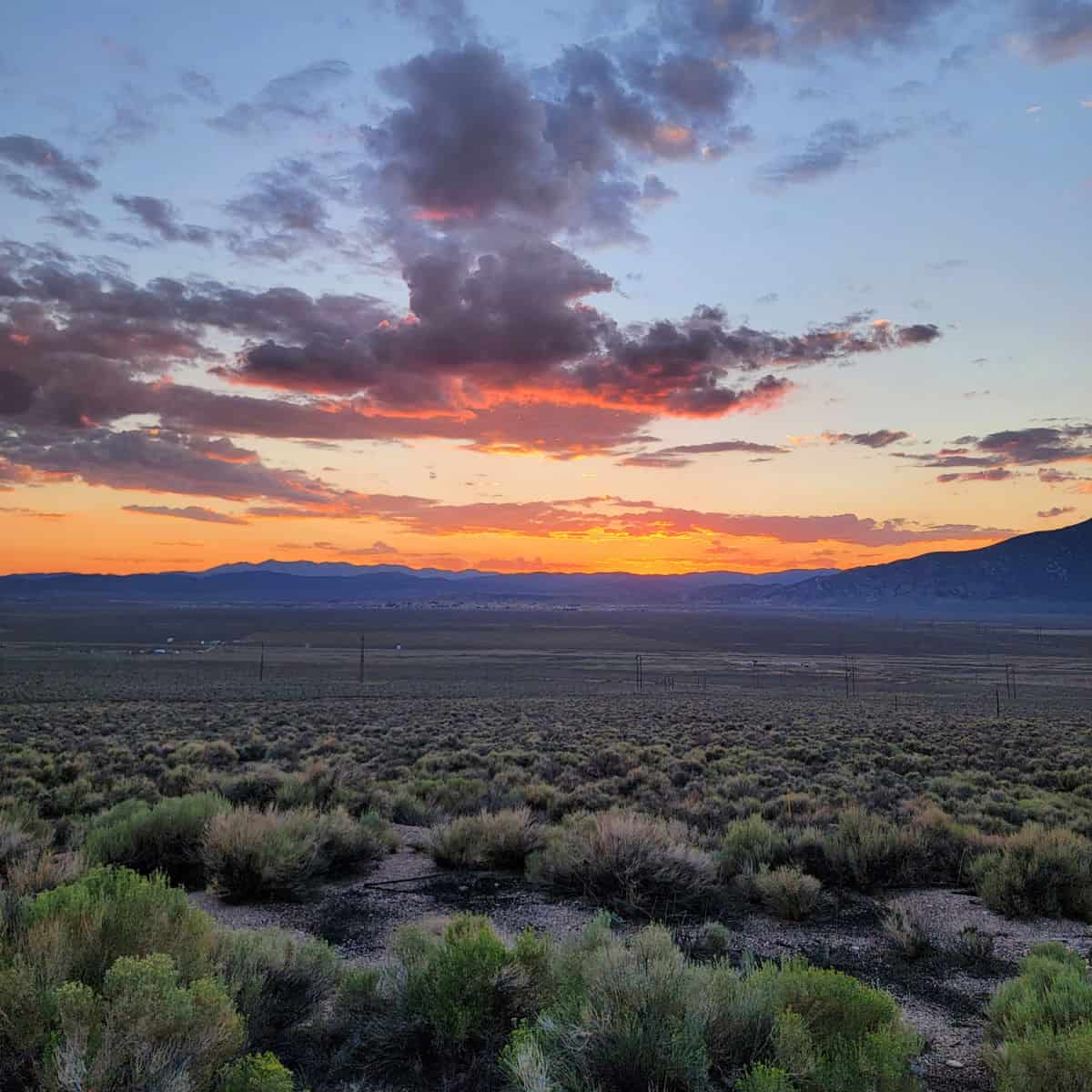 Park Ranger John Pro Tip
If this is your first time taking the Star Train, remember that this event is a great place to enjoy the beautiful stars and not worry about taking a ton of photography equipment.
I say this because you are not allowed to take a tripod on this trip as it poses a major trip hazard when people are walking in the dark. You also have to stay in the platform area when the train is stopped to ensure that nobody gets hurt or forgotten.
How to get to Great Basin National Park
The closest major airport is Salt Lake City (SLC) in Utah. You can rent a vehicle and drive an additional 3 hours and 15 minutes (234 miles) to Great Basin National Park
Some people fly into Las Vegas, Nevada, and add additional parks to visit like Zion National Park, Cedar Breaks National Monument, and Bryce Canyon National Park.
By Car: From Great Basin National Park, take Highway 50 a little over an hour west to the town of Ely Nevada.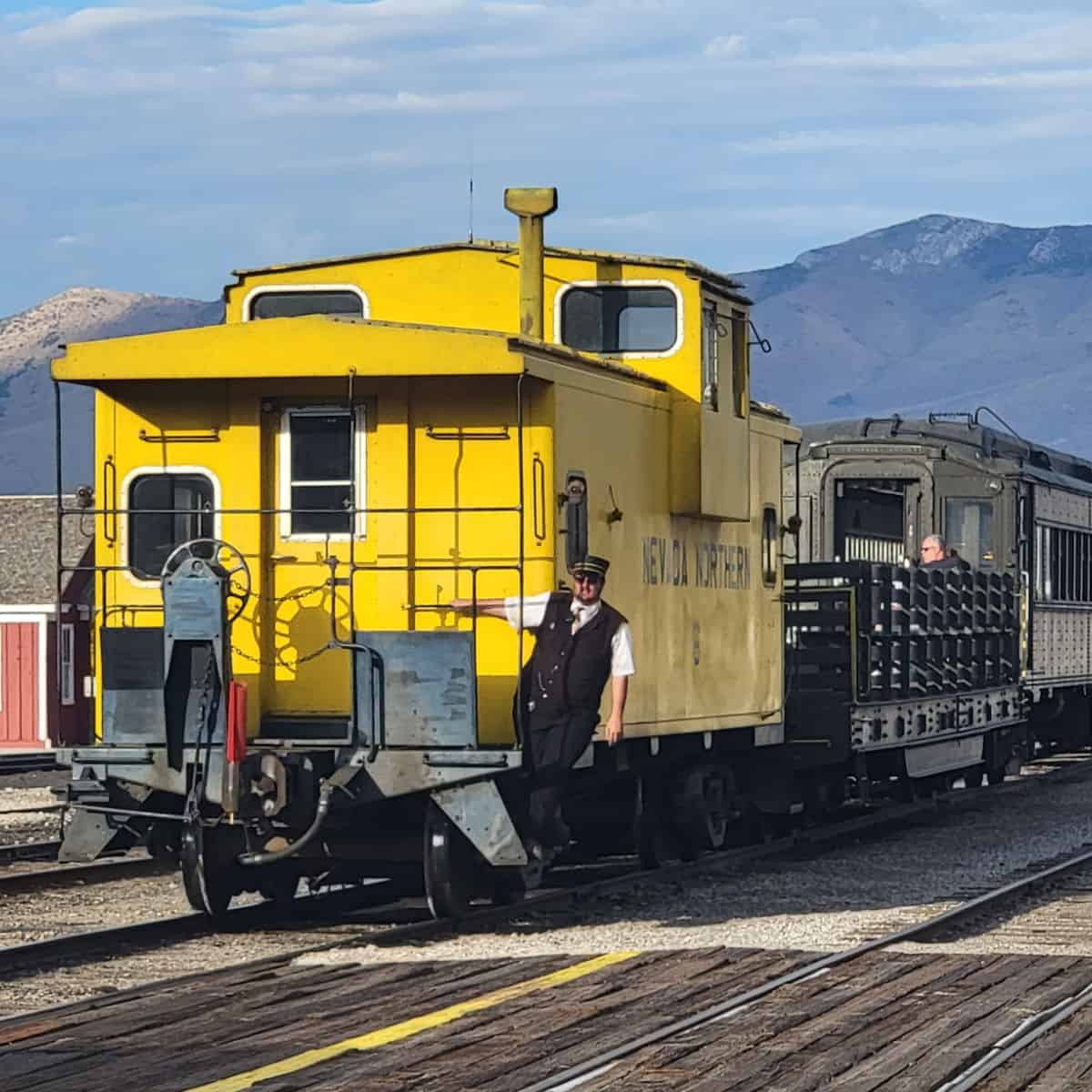 Road Trips From Great Basin National Park.
You can take two different road trips from Great Basin National Park!
The first road trip is driving Highway 50, the loneliest highway in America. Also known as the Pony Express territory, this route is not to be taken lightly as you can be literally out in the middle of nowhere and without help or communication. There is beautiful scenery and lively old-west towns along this route! Make sure to check out their website for more information.
The second road trip is driving the Park to Park in the Dark route.
Also dubbed as the starriest route in America, this route takes you from Great Basin National Park to Death Valley National Park, both of which are International Dark Sky Parks.
This route also takes you through five Nevada towns that offer galaxy and outdoor recreation opportunities. Make sure to check out their website for more information.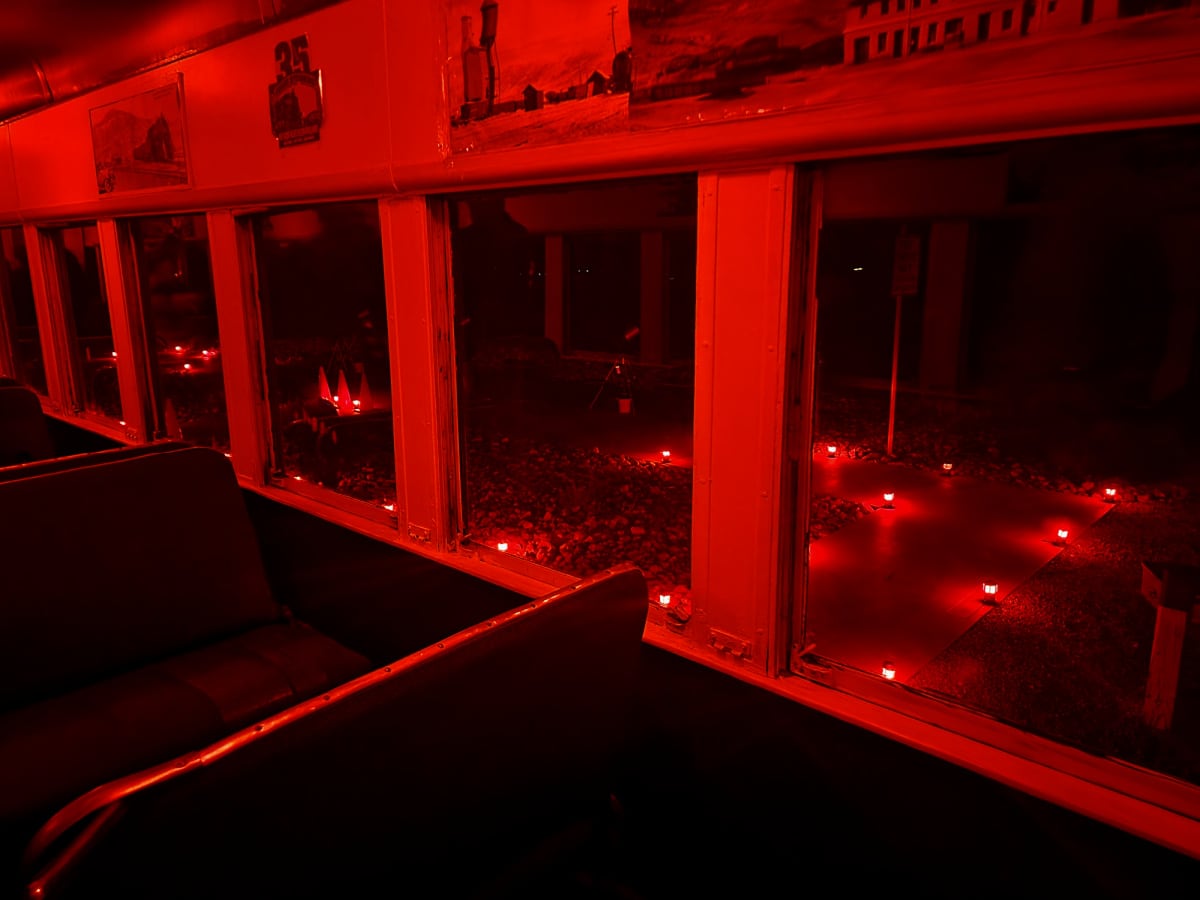 Great Basin Star Train tickets
Tickets for the Star Train are extremely limited (1,500/year) and typically go on sale around the first of September. They also typically sell out the first day but make sure to check in often as I found tickets from a cancelation. If you can't get a ticket, ask if there is a waiting list to be placed on.
Another option is to take the Sunset, Stars, and Champagne trip. You will not have a Great Basin Park Ranger with you and will not stop at the platform with telescopes set up but you will get night sky viewing to see the stars and the train guides will help point out constellations along the way.
Make sure to check out all of their specialty train rides, walk through the Ely Depot which is a National Historic Landmark, vintage diesel locomotives, and the engine house.
To get tickets, simply go directly to the Nevada Northern Railway Website and look for the Star Train.
Cost:
$65.00/Adult
$30.00/Child
$58.00/Senior aged 65 or over
Where to Stay
There are no National Park Lodges in Great Basin NP. There is lodging nearby in Ely and Baker, Nevada
The majority of lodging for Great Basin NP can be found in Ely, Nevada about an hour from the park.
La Quinta Inn & Suites by Wyndham Ely - We stayed in this hotel during our last visit to the park and it was great. Free continental breakfast, a free manager's reception, and a fireplace in the lobby. For some rest and relaxation, visit the hot tub. Stay connected with free in-room Wi-Fi, and guests can find other amenities such as a gym and a 24-hour business center.
Holiday Inn Express & Suites Ely - Free continental breakfast, laundry facilities, and a 24-hour gym are just a few of the amenities provided at Holiday Inn Express & Suites Ely, an IHG Hotel. Treat yourself to some rest and relaxation at Steam Room, the onsite spa. In addition to a 24-hour business center and a steam room, guests can connect to free in-room Wi-Fi.
Hotel Nevada - We stayed in this historic casino hotel during one of our trips to the park. It is definitely a historic hotel.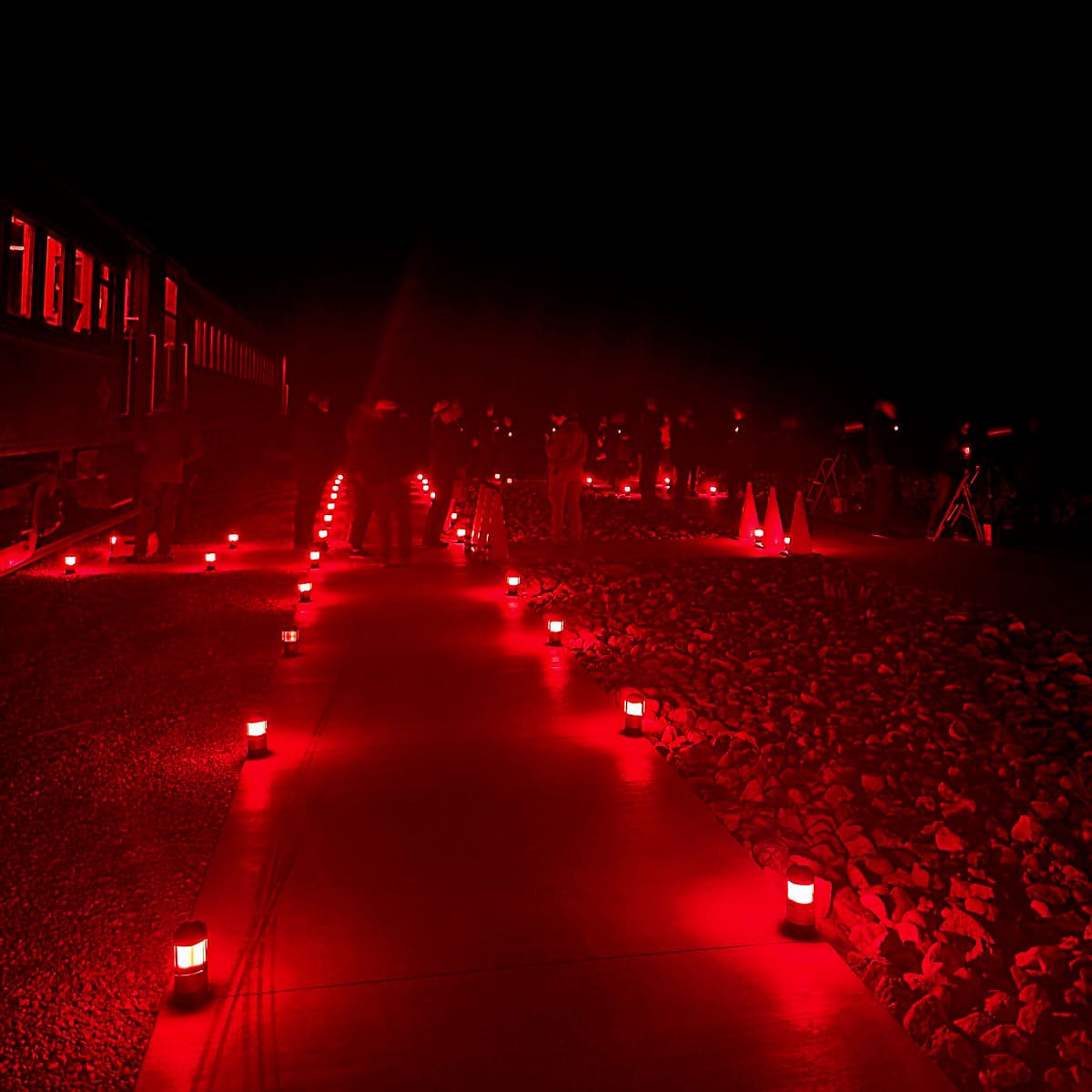 Additional information about Great Basin National Park
Guide to Great Basin National Park - Complete Guide to Exploring Great Basin National Park
Things to do Great Basin National Park - List of the top activities in Great Basin National Park
Great Basin Camping Guide - Complete guide to camping in Great Basin National Park with additional articles about each campground with photos and video