Things to do in Great Basin National Park include a scenic drive, Lehman Caves, epic hiking, Bristlecone Pine Trees, Nevada's only glacier, and the best stargazing of the Milky Way in the lower 48 states.
I will warn you though, Great Basin is not close to anything. This park is located in a very remote area of Nevada and part of the adventure is just getting here. Just remember that sometimes you find the best things in life on the road less traveled and Great Basin National Park is no exception.
Things to do in Great Basin National Park
Most people have the impression that Nevada is nothing but a desert and have images of Las Vegas, slot machines, and showgirls. The reality is that 84.9% of Nevada is federal public lands where you can not only find desert, you can also find incredible mountains, lakes, and forests once you head north.
Outside Las Vegas and Reno, Nevada has very few residents with large open landmasses. Great Basin is one of these hidden gems almost 300 miles to the north of the glitz and glitter of the Las Vegas strip.
Lehman Caves was declared a national monument on January 24, 1922. Eventually, Great Basin was given the National Park status on October 27, 1986. The park sits on an area of great scenic beauty in the smaller half of the Humboldt-Toiyabe National Forest, in eastern and northern Nevada. The forested slopes of the South Snake Range are comprised of a mountainous landscape. Wheeler Peak, the highest point of the range at 13,063 feet (3,982 meters), is perpetually covered with snow and ice.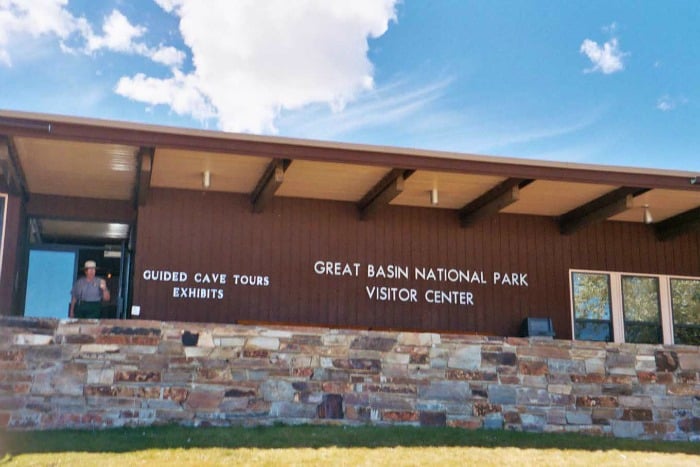 Visit the Lehman Caves Visitor Center
The Lehman Caves Visitor Center is located 5.5 miles from Baker, Nevada. Here you can read interpretative displays, watch the park movie, get tickets for Lehman Cave Tours. This is a great time to get brochures and ask the rangers any last minute questions you may have about weather forecasts, hiking trails, interpretative, night skies, and astronomy programs.
Inside the visitor center is a café and gift shop. The café is open (May to mid-October) 8:00 am to 3:00 pm (8 am - 3 pm Monday - Saturday), and closes for the winter. This is good to remember because there are limited services in the park as well as in Baker.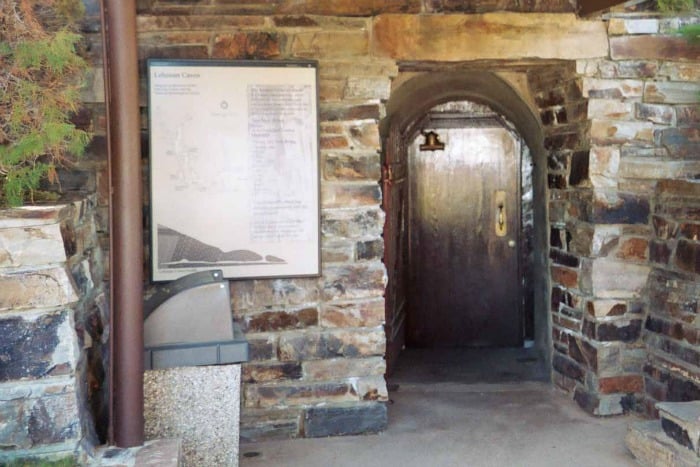 Lehman Cave Tours
Located directly behind the park's visitor center is the entrance to Lehman Cave. Be prepared as you can only enter this cave by a guided tour and advance reservations are recommended. There is a small fee for the tour but I would highly recommend it for any first time visitor.
There are three types of tours offered:
Gothic Palace-accessible.
This tour is 30 minutes, .1 mile has no steps, and is considered an accessible hike. This tour takes you into the first room of the cave (Gothic Palace) and is only 30 minutes of the regular Grand Palace Tour and is available for those unable to negotiate the stairs and narrow passageways of the tour route. It is limited to 5 individuals per tour. They cannot be booked in advance but please inquire about these at the Visitor Center.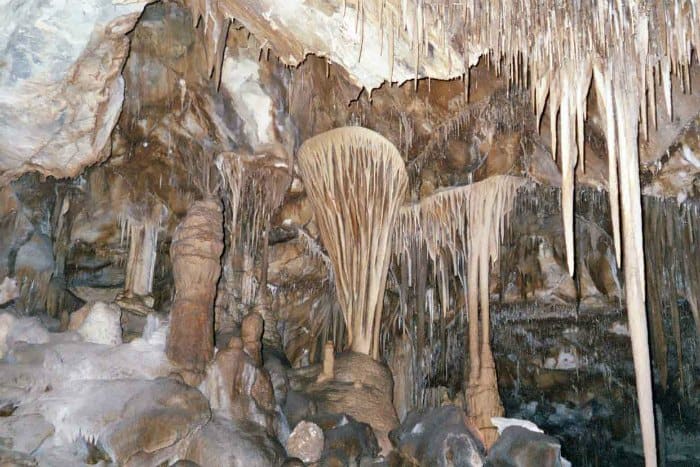 Grand Palace Tour
The tour is 90 minutes, .54 miles long has 69 steps, and is considered a moderate hike. Park visitors will get to visit Gothic Palace, the Music Room, the Lodge Room, Inscription Room, and the Grand Palace sections of Lehman Caves, including a chance to view the famous Parachute Shield formation.
Lodge Room Tour
The tour is 60 minutes, .4 miles long has 69 steps, and is considered a moderate hike. This tour is ideal for families with young children. The Lodge Room Tour highlights the Gothic Palace, Music Room, and Lodge Room sections of Lehman Caves.
Lehman Caves has several formations including stalactites, stalagmites, helictites, flowstone, and popcorn. The real attraction is the 300 plus rare shield formations. Caves are very fragile ecosystems and visitors should not touch any of the formations and stay on designated paths. You will also be screened Park visitors will be screened for White Noise Syndrome which is a disease in bats that was only discovered in 2007.
The elevation at the cave entrance is 6,825 ft. The temperature in the cave is constant 50 Fahrenheit year-round so a light jacket is recommended. It is recommended to wear shoes with good traction as trails may be wet and slippery. Children under 16 must be accompanied by an adult.
The only items visitors may bring in the cave with them is a hand-held camera, jacket, and flashlight. All other items, including purses, backpacks, strollers, tripods, camera bags, food, water, tobacco, gum, and pets are not allowed.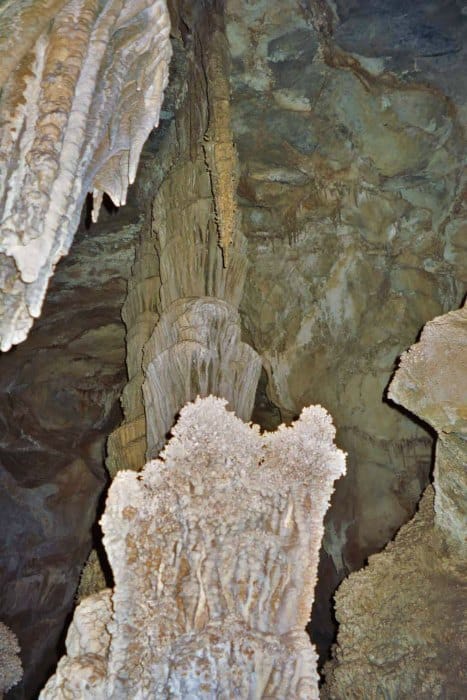 Park Ranger John Pro Tip
Did you know that Great Basin National Park has a cave system of 40 caves in the park? Great Basin has a Wild caving program where park visitors can, upon completion of a Wild Cave and Karst Management Plan, explore 7 wild caves that are open to recreational use in the Park under a permit system.
Make sure to check out the parks webpage for detailed information on the wild caving program.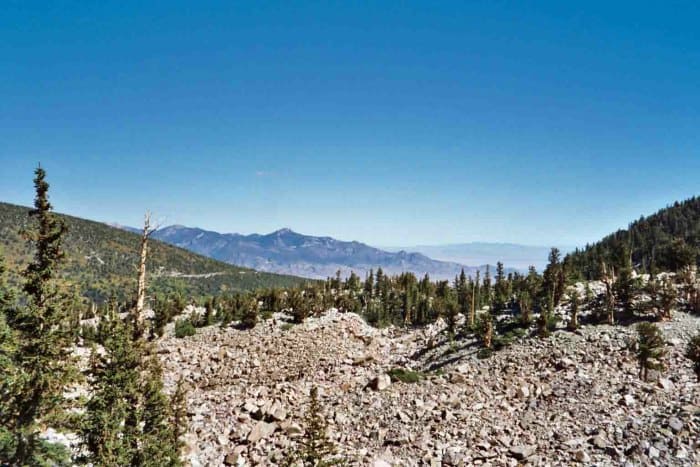 Wheeler Peak Scenic Drive
The Wheeler Peak Scenic Drive is a breathtaking 12-mile drive climbing 4,000 feet to the face of Wheeler peak at over 10,000 feet in elevation! Along the way, you will have incredible views of the Great Basin, pass several plant communities, and potentially see lots of wildlife! I saw numerous deer and rabbits.
This road is open seasonally depending on the amount of snow they receive. The road is typically open by Memorial Day Weekend. Vehicles and trailers over 24 feet in length are not permitted beyond the Upper Lehman Creek Campground (mile marker 3).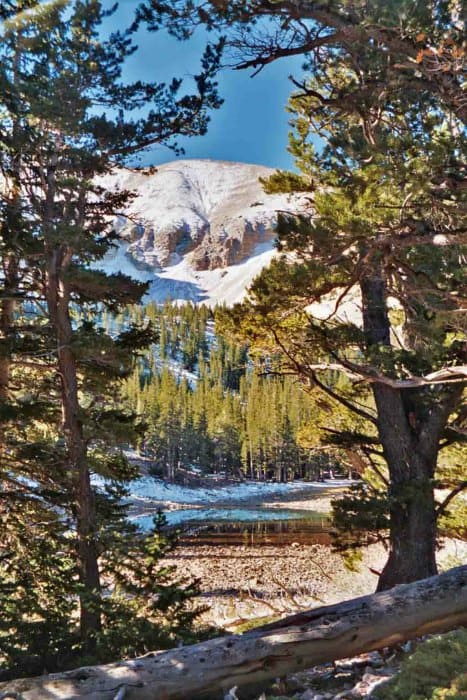 Hiking in Great Basin
There are several hiking trails to choose from in Great Basin National Park. Most of the hikes are in high elevation and visitors should take their time to avoid elevation sickness. I decided to camp overnight to help myself get more acclimated to the elevation before taking on my personal favorite hike in the park.
My personal favorite hike was the Bristlecone and Glacier Trail because it had so much of what Great Basin has to offer! On this hike, you get to see beautiful alpine lakes, Bristlecone Pines, and the only glacier in Nevada is nestled below Wheeler Peak!
This hike is a 4.6 miles roundtrip out and back hike that starts off at 9800 feet in elevation and climbs 1,100 feet. This hike is not for the unprepared. People in good physical condition will find this hike a challenge as elevation sickness is real and oxygen is harder to come by in high elevation. Be prepared to take extra breaks to catch your breath. Enjoy the moment as the scenery is outstanding!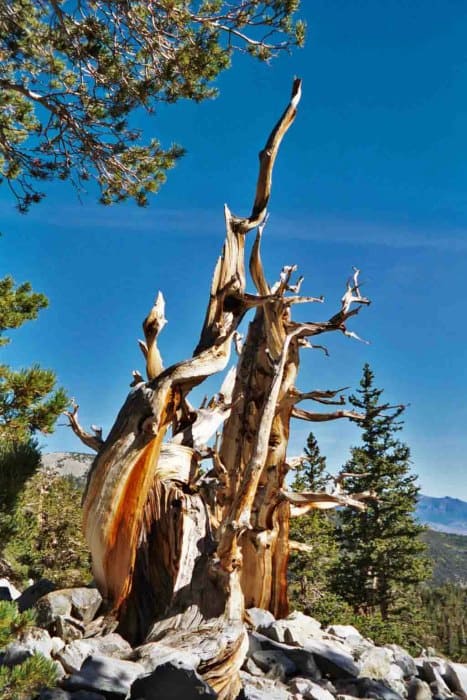 Bristlecone Pine trees are the oldest living things on earth living over 5000 years! They look tough, rugged, and manage to live in some of the most severe living conditions in western forests between 5600'-11,200' in elevation.
You continue past the Bristlecone Pine forest to Nevada's only glacier at the base of Wheeler Peak. It is Nevada's second largest mountain peak at 13063' and provides incredible views.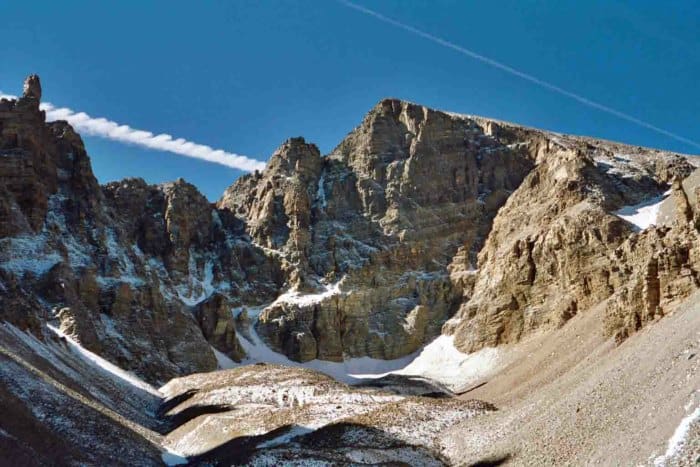 There are several campgrounds to choose from when you visit Great Basin National Park. The Baker Creek Campground and the Grey Cliffs Campground (Group camping) are both located near the Lehman Caves Visitor Center. There are also three campgrounds as you climb the 12-mile scenic Wheeler Peak Scenic Drive. including Lower Lehman Creek, Upper Lehman Creek, and Wheeler Peak Campground. I stayed at the Upper Lehman Creek Campground to help with acclamating to the elevation.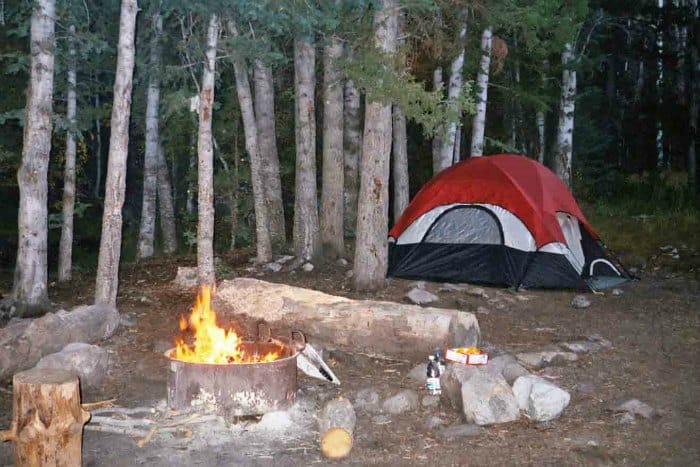 Foraging for Pine Nuts
The singleaf pinyon (Only species of the pine tree in the continent with single needles) is an abundant tree found in mixed stands with Utah juniper between 6,000 and 9,000 feet in elevation. The nuts produced by the singleleaf pinyons are amazing.
They have been an important staple for Native Americans and animals to survive. The pine nuts commonly purchased in gourmet food stores are typically those of the Colorado pinyon but the single leaf pinyon nuts are just as good.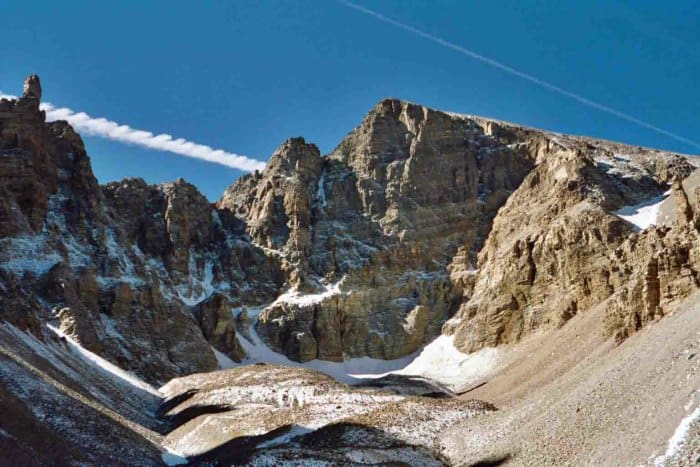 National Park sites near Great Basin National Park
Cedar Breaks National Monument (152 miles away)
Bryce Canyon National Park (188 miles away)
Zion National Park (196 miles away)
Timpanogos Cave National Monument (206 miles away)
Tule Springs Fossil Beds National Monument (319 miles away)
Lake Mead National Recreation Area (333 miles away)
Make sure to check out all of the Nevada National Parks along with neighboring National Parks in Oregon, National Parks in Idaho, Utah National Parks, California National Parks, and Arizona National Parks and make a National Park road trip!