Great Basin Star Train trip report including where we stayed in Great Basin NP, what the star train is like, and how to plan a trip to Great Basin.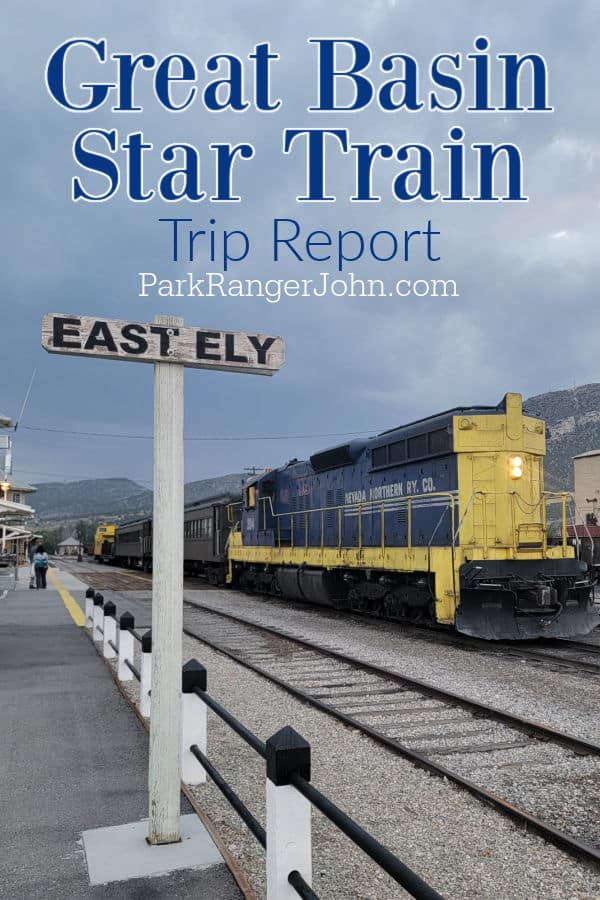 Great Basin Star Train Trip Report
When we visited Great Basin NP last month for the Champagne and Star Train on the Nevada Northern Railway we happened to ask if there were any Great Basin Star Train tickets available.
We completely lucked out, and two tickets had been canceled for a train ride 3 weeks later. We instantly booked the tickets and added a 2nd trip to Great Basin National Park to our calendar.
Normally the Star Train can be sold out a year in advance. We were originally hoping to find out when the 2024 Star Train tickets would go on sale.
Day 1 – Spokane to Twin Falls, Idaho
We decided to break up the long drive from Spokane, Washington to Ely, Nevada with a stop in Twin Falls, Idaho. It ended up being a crazy drive that felt like we were on an episode of the Weather Channel.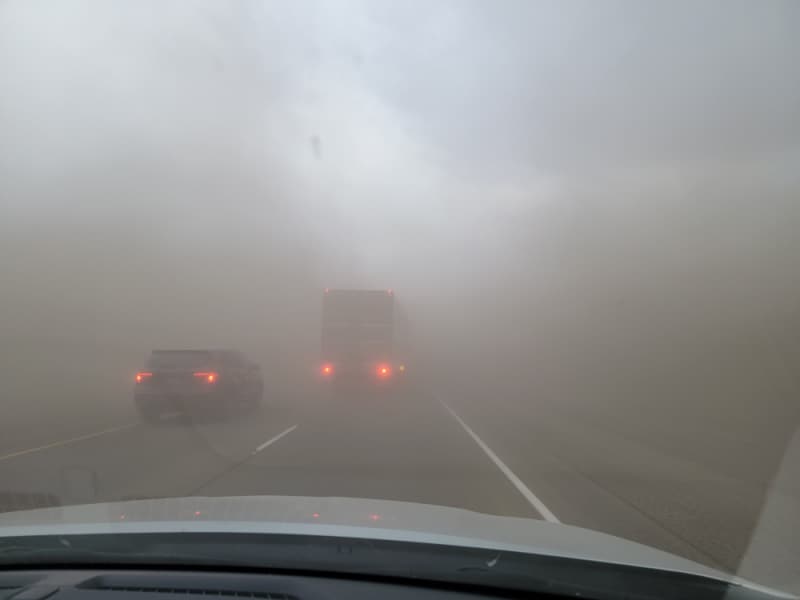 We ran into a crazy scary dust storm in eastern Oregon that had us crawling along the freeway barely able to see the semi-truck in front of us. The winds picked up, and we were in an area that had experienced a recent wildfire.
All of the dust and debris were thrown across the highway. At one point a truck bed liner went flying past us and thankfully missed our SUV. It was an intense drive, and we were so happy to get out of it.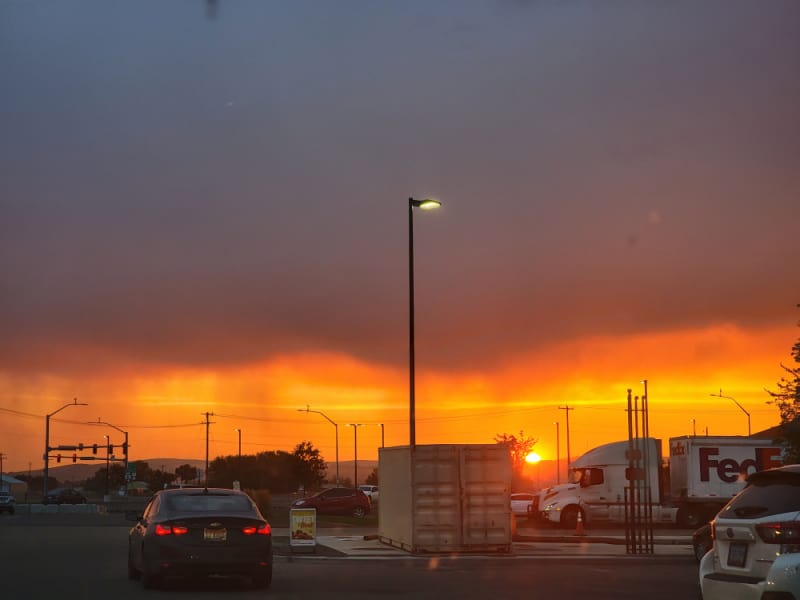 Then when we were an hour outside of Twin Falls we ran into an epic lightning storm with a torrential downpour.
Thankfully we made it safely to the Fairfield Marriott in Twin Falls. We have stayed there before and love how comfortable their beds are.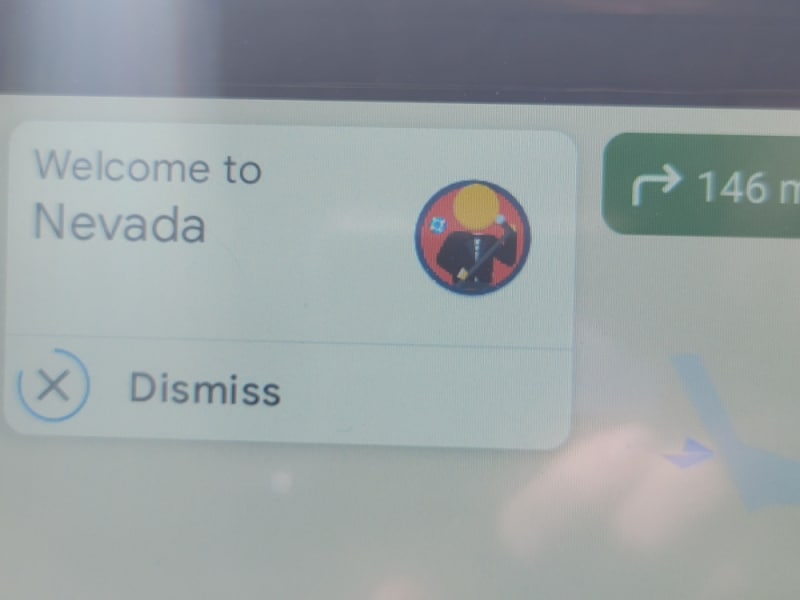 Day 2 – Twin Falls to Ely, Nevada.
The beds are so comfy at the Fairfield in Twin Falls we ended up sleeping in just a little bit. One of my favorite things about staying at this hotel is the Black Bear Diner just down the road from the hotel.
Black Bear Diner is one of my favorite restaurants and we sadly don't have one yet in Spokane. They make the perfect comfort food breakfast that fills you up for the day.
After breakfast it was time to head to Ely, Nevada which is about a 4 hour drive. It is gorgeous with the mountains in the distance and wide open views.
We had plans to check out Cave Lake State Park which is part of the Nevada State Park system but we learned when we got to Ely that it is currently drained for repairs and construction.
We didn't think a lake state park without water was going to be the best visit so we decided to skip it until our next visit.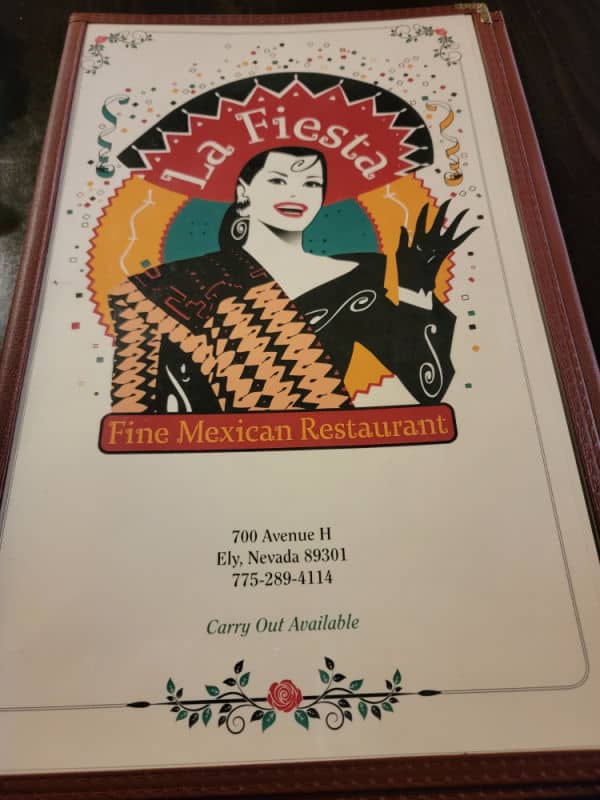 It happened to be a car race weekend in Ely so we ended up watching a parade of cars go through the main streets before having an epic dinner at La Fiesta Fine Mexican Restaurant.
Dinner was amazing! The food was fantastic and the service was great. We will definitely be back when we return to Ely in the future.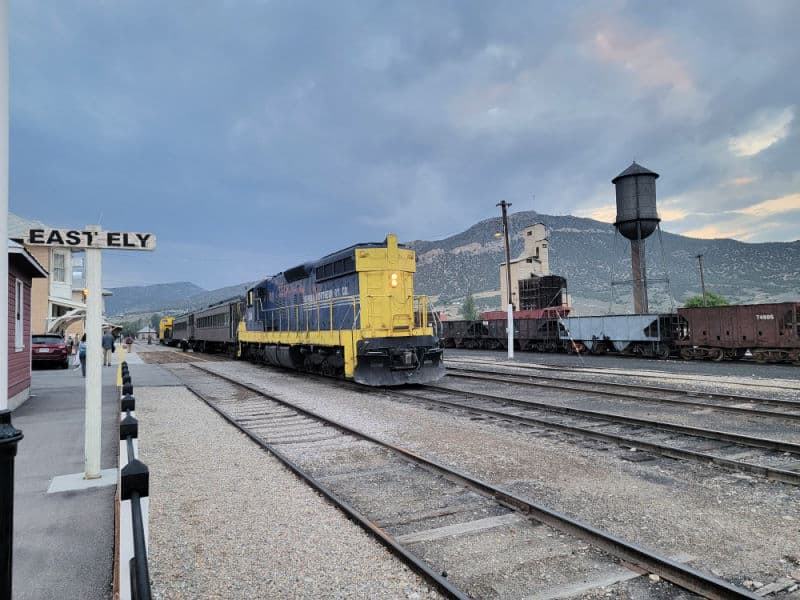 The whole goal of this trip was to ride on the Great Basin Nevada Star Train from the Nevada Northern Railway Company. We are still in awe that we were able to get tickets for the star train.
We drove down a month ago and rode on the champagne sunset stars train ride and happened to ask if there was any star train tickets available. We were informed that they were sold out through all of 2023 and had not opened any tickets for 2024.
We didn't think we would be able to get on the star train this year but they told us they had just had 2 tickets cancelled and if we wanted to come back we could purchase them. We jumped on them and said oh heck yeah we will come back.
That is how we ended up riding the train twice this year and it was so worth it!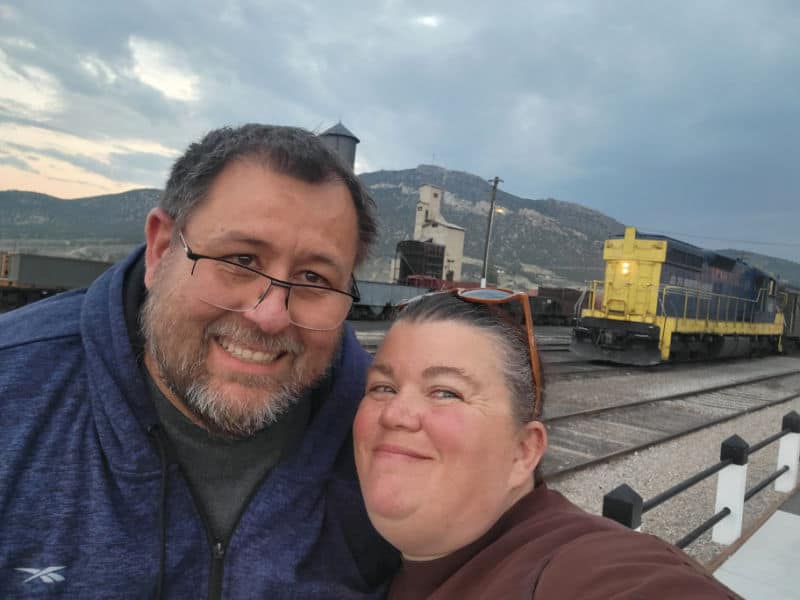 The Great Basin Nevada Star Train leaves from the East Ely Train depot and has two park rangers on board who lead the train in star education and a fun game.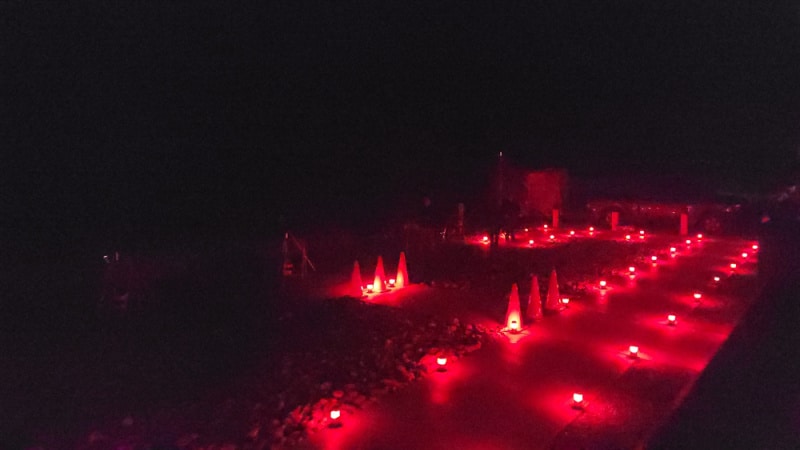 During the train ride the train stops at a viewing platform where there are telescopes set up to see the stars and any planets that appear.
This is where I wish we could tell you we saw the Milky Way and epic stars but sadly the clouds came in during the train ride and we only saw a few stars and Saturn and Venus quickly.
When we did the champagne sunset star train a month ago the Milky Way was out and we saw thousands of stars. We had hoped for the same experience but sadly this truly has become a weather channel trip.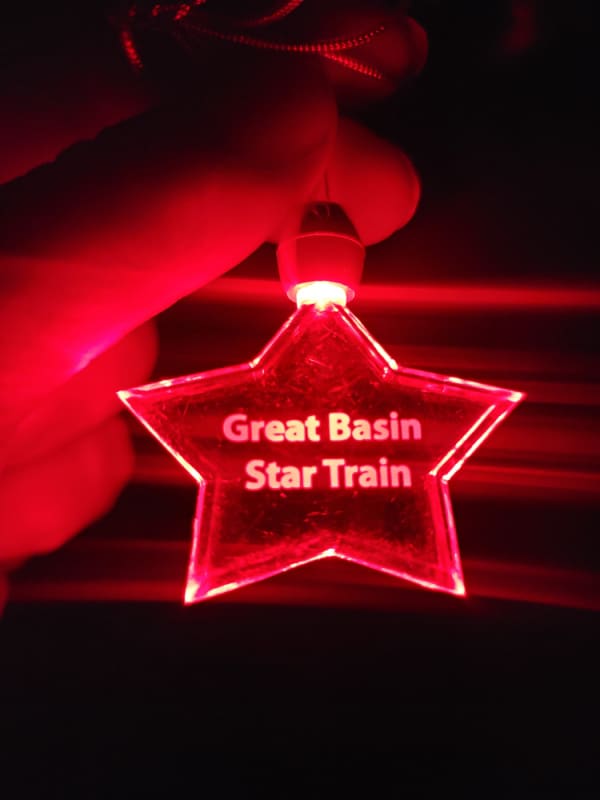 The train ride was still amazing and I am in awe of the platform that was set up with telescopes. We will definitely book the train ride again to see if we can see stars and planets in the future.
We spent the night at the La Quinta in Ely. It is located on the Great Basin Highway and had everything we needed. The last time we were in town we stayed at the Hotel Nevada which is a historic Nevada casino with a ton of history.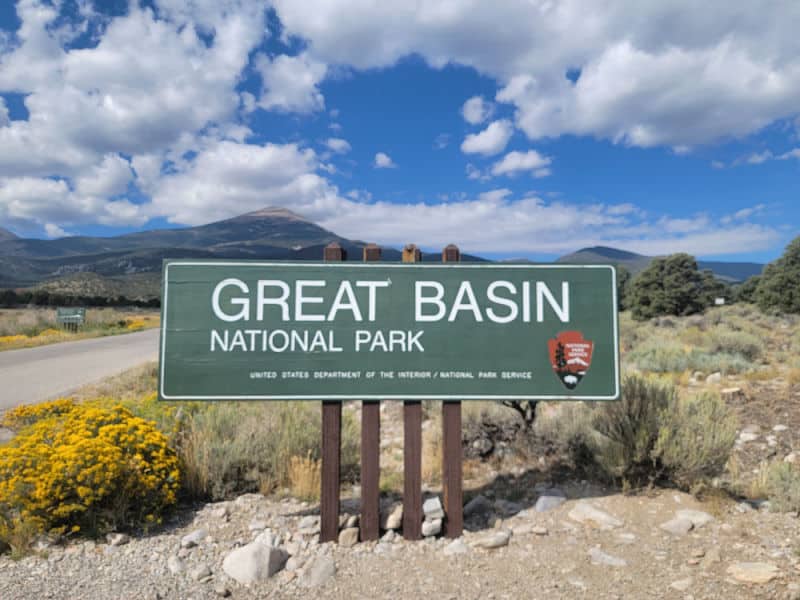 We woke up early and headed towards Great Basin NP. Since we did a Lehman Caves tour on our last visit and my wife is not a fan of caves we decided to skip another cave tour.
Our goal was to see if the fall colors were popping out on Wheeler Peak Drive and to explore a bit more of the park.
During our last visit we photographed all of the Great Basin Campgrounds so we have those ready to share with everyone. Make sure to check out our Great Basin National Park Camping Guide for photos and info on all of the campgrounds in the park.
The drive to Great Basin NP from Ely is about an hour. It is a gorgeous drive with scenic views of the surrounding mountains. Our first stop in the park was the lower visitor center.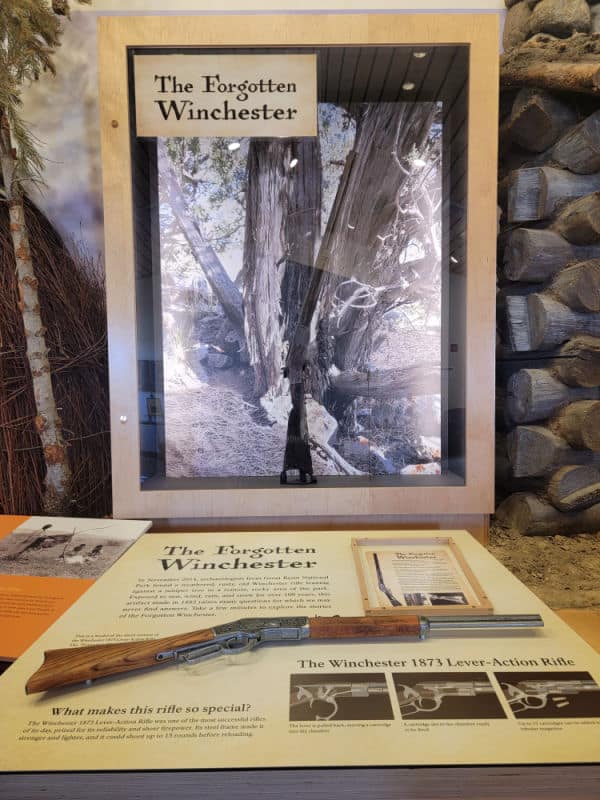 They have a great park video and really great displays including the Winchester Rifle that was found leaning against a Bristlecone Pine by park rangers. No one knows how long it had been sitting there.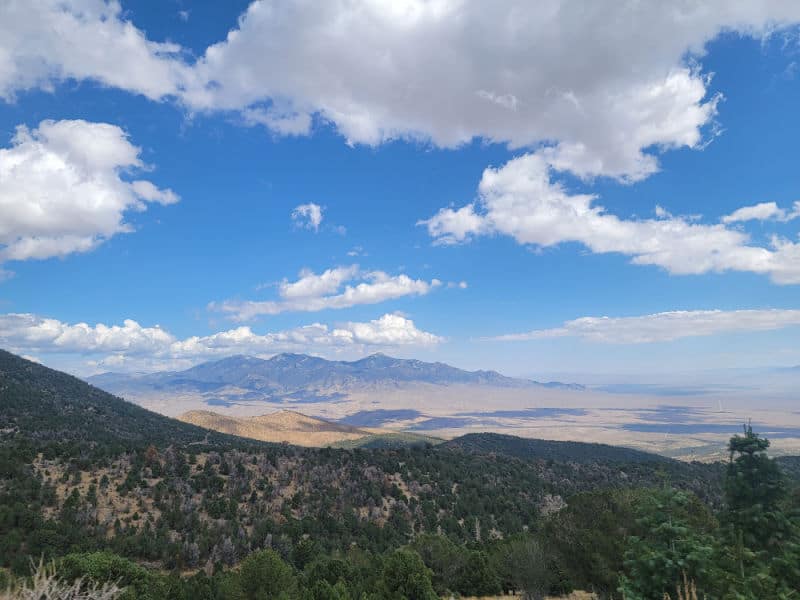 We then headed up Wheeler Peak Scenic Drive. This drive is absolutely gorgeous and one of the top things to do in Great Basin National Park.
You get a true perspective of the basin that surrounds the park. We started to see fall colors towards the top of the drive but I think we are probably a week or two early for the full fall color show.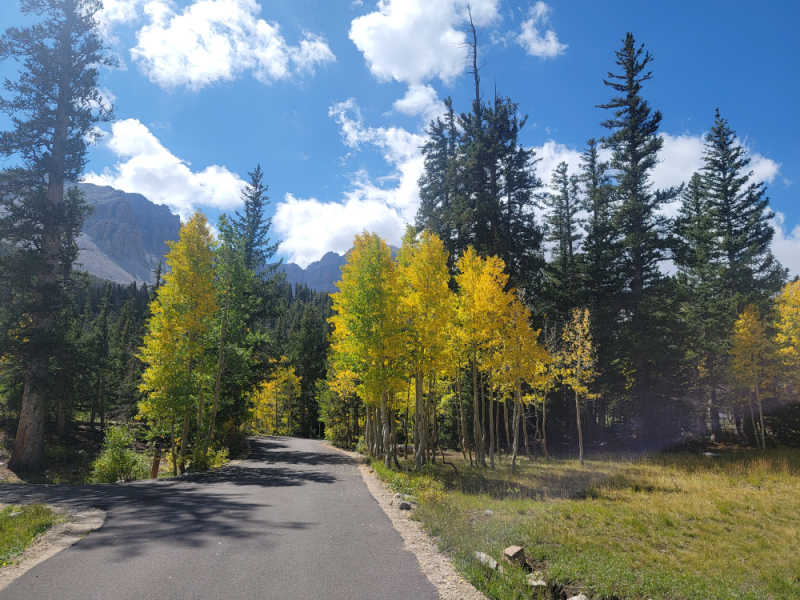 We did find a great patch of color in the Wheeler Peak Campground. This campground is gorgeous and has some truly amazing campsites with tons of space.
After spending time exploring the park we headed out towards Ely to visit Ward Charcoal Ovens State Park.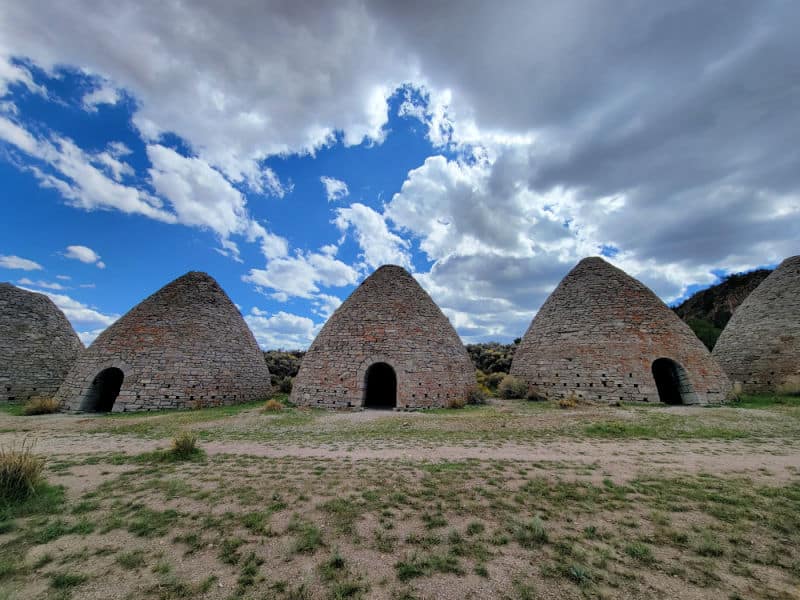 We had seen pictures of the park and it looked really interesting so we were excited to check it out. The park is only 10 miles off of the main road and really easy to reach.
I would definitely recommend stopping in for a visit on the way to Great Basin. There is a super short walk from the parking lot to see the charcoal ovens.
You can walk inside the charcoal ovens and see just how big they are and how much wood it would take to fill them.
Nevada State Parks has put up some great interpretive panels that explain the history of Ward Charcoal Ovens and the surrounding area.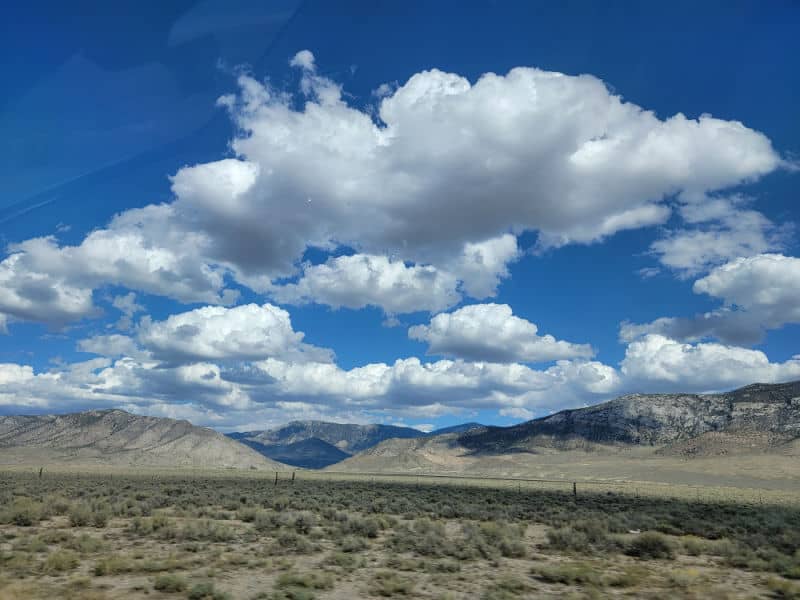 After spending time exploring the park we headed back towards Twin Falls, Idaho for the night.
Dinner had to be Black Bear Diner in Twin Falls, Idaho since we don't have one yet in Spokane. This is one of my favorite restaurants to visit while traveling.
We stayed at the Fairfield Marriott again in Twin Falls.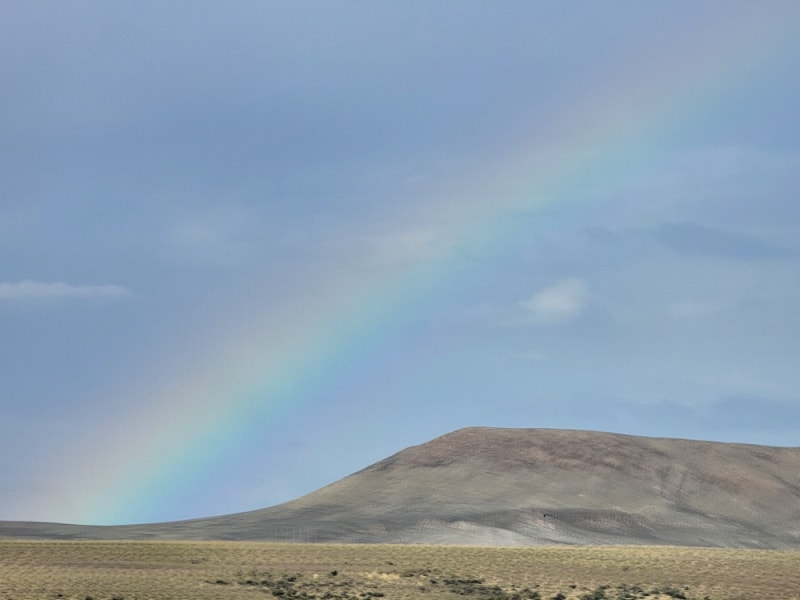 Day 4 – Twin Falls to Spokane, WA
After a great nights sleep we started the 8+ hour drive back to Spokane.
We had hoped to stop at Emigrant Springs State Park in Oregon on our way home but sadly it was pouring rain when we passed the park.
It looks like an epic park with Oregon Trail history and camping plus cabins near Pendleton, Oregon.
We are going to have to plan an Oregon State Park trip soon to explore more of their epic parks.
We didn't realize it was the Pendleton Round Up weekend until we tried to get gas in Pendleton. Everyone was trying to get gas and coffee before hitting the road right when we got there.
Thankfully we were able to sneak into a gas station for a quick fill up and hit the road for the final push home.
We had a great road trip to Great Basin NP and Ely, Nevada for the Star Train and can't wait to share more pictures and updates soon.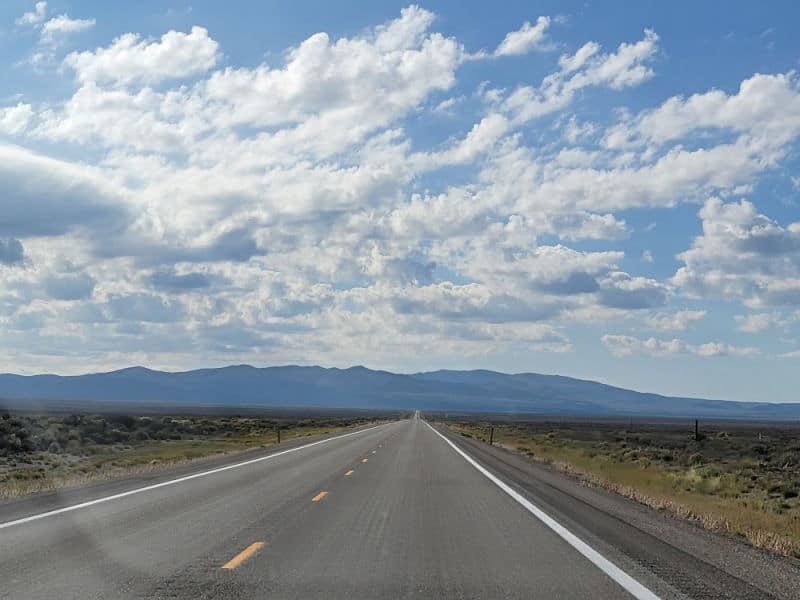 Additional National Park Resources
Planning a National Park vacation? America the Beautiful/National Park Pass covers entrance fees for an entire year to all US National Park Sites and over 2,000 Federal Recreation Fee Sites.
The park pass covers everyone in the car for per vehicle sites and for up to 4 adults for per-person sites.
Buy on REI.com and REI will donate 10% of pass proceeds to the National Forest Foundation, National Park Foundation and the U.S. Endowment for Forestry & Communities.
Great Basin National Park Camping Guide
How many national parks are there in the US?
UNESCO World Heritage Sites in the US
Check out all of the Nevada National Parks along with neighboring National Parks in Oregon, National Parks in Idaho, Utah National Parks, California National Parks, and Arizona National Parks