Goblin Valley State Park in Utah offers the opportunity to view unique geologic features. You can hike through the sandstone goblines and formations, slot canyons, play disc golf, and camp or stay in a yurt.

Goblin Valley State Park
This epic park is best known for its goblin-like geologic features that can be easily seen. You can easily walk down into the goblins to experience them up close.
The park is incredibly popular! You will want to arrive early to make sure you can get into the park and beat the heat.
We had so much fun exploring this park. This is a Utah State Park that you could spend a few hours in or a couple of days depending on how much fun you are having and how deep you want to explore the park.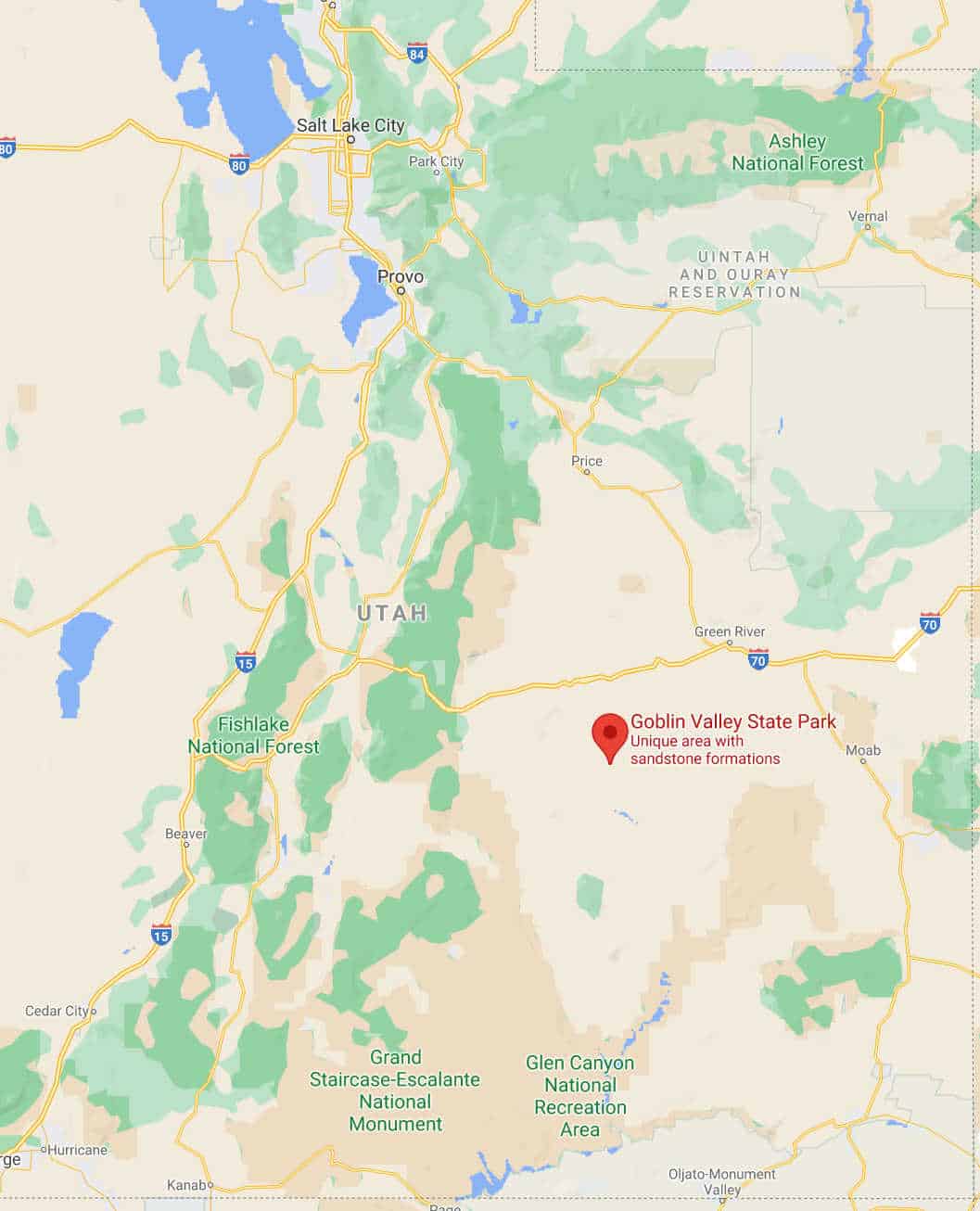 Where is Goblin Valley?
Goblin Valley State Park is located in the San Rafael Swell. It is located on Utah State Route 24 north of Hanksville, Utah.
It is a 4-hour drive from Salt Lake City to reach Goblin Valley. The park is 100 miles from Moab, Utah.
On the way to the park, you will travel through a few towns. I would suggest making sure you have a full tank of gas so you don't have to stress about finding a gas station in the middle of Utah.
Once you reach the park you may have to wait in line to get through the entrance station. When we were leaving the park there were 20+ cars waiting in line to get in. Once you pay the park entrance fee the park is open to exploring.
We suggest heading straight to Observation Point to get a parking spot and head out into the goblins.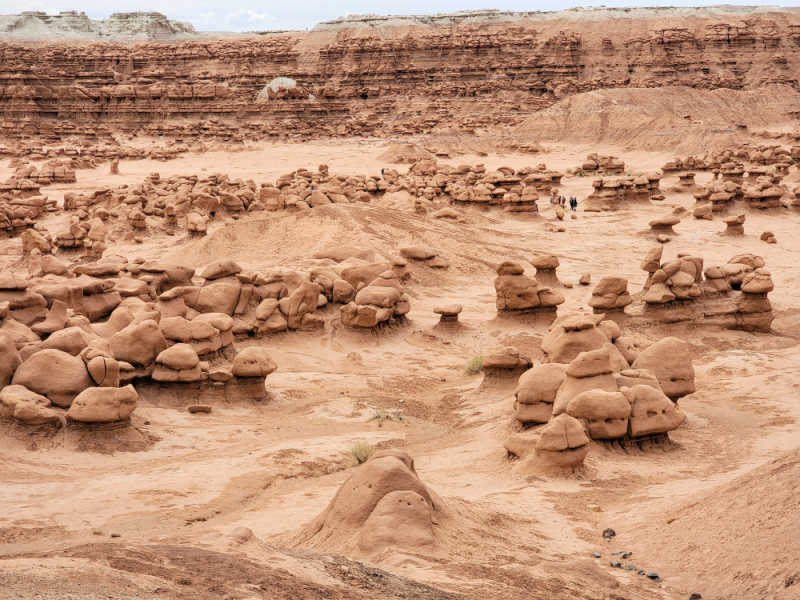 Hiking into the Goblins
Hiking into the valley to see the Goblins is an amazing way to truly see these geologic features up close. One thing to know is there are stairs down into the area where the Goblins are.
You will want to be prepared for the stairs and uneven ground. We highly suggest bringing hiking poles if you want a little assistance with balance. There is no guardrail on the stairs down into the valley.
If you are not comfortable walking down the stairs don't worry there is a covered picnic shelter with multiple picnic tables that offers epic views out over the park.
The valley of goblins and unique sandstone features that can be seen from Observation Point is open and easy to explore. You can wander in and out of the features and check out the entire valley.
There are three square miles of the park filled with thousands of hoodoos. Make sure you do not walk or disturb the fragile hoodoos or disturb any cryptobiotic soil.
There are four established hiking trails within the park. We did not have the opportunity to explore these trails.
Carmel Canyon - This 1.5-mile hike is moderately strenuous and leads from the parking area to the desert floor. This loop trail offers views of the valley from different perspectives.
Curtis Bench - This 2.1 mile out and back trail is fairly easy.
Entrada Canyon - This 1.3-mile one-way trail is considered strenuous. The trail leaves from the Goblin Valley Campground to the goblins and back.
Goblin's Lair - This 3 mile out and back trail is considered strenuous. The trail follows behind Goblin Valley to a cave. The trail offers views of Molly's Castle and the Gilson Buttes.
Always bring the ten essentials with you and make sure you are aware of the weather forecast for the area.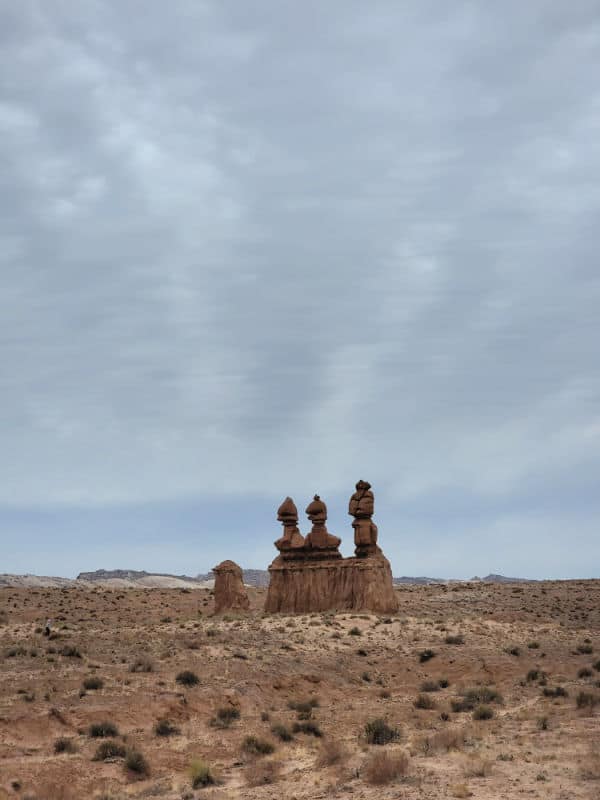 The Three Sisters
On the way to Observation Point, you will pass a pull-off for the Three Sisters. This iconic sandstone formation is an easy 250-yard walk from the pull-out.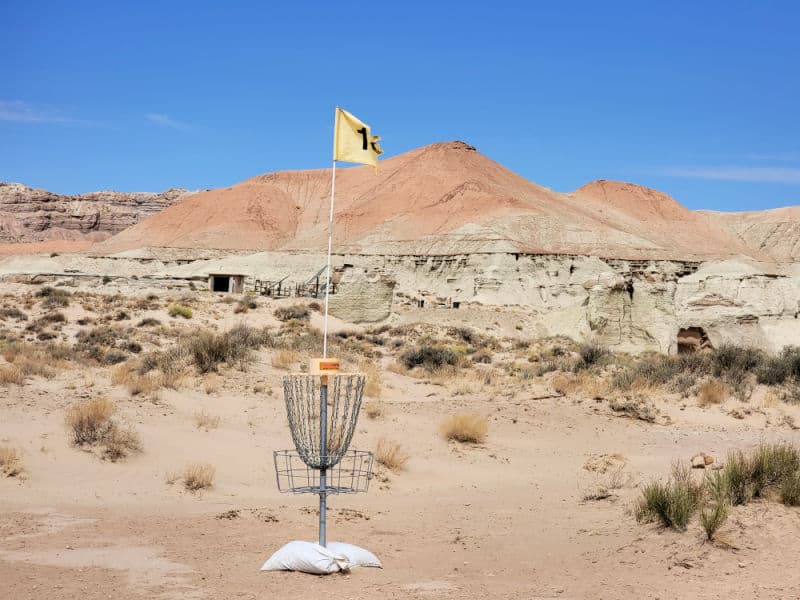 Disc Golf Course
One fun feature in the park is a Disc Golf Course that is spread around the campground and nearby. This is a fun way to spend a few hours in the park.
. The course is free to play for all park visitors. The visitor center will provide course maps, and rent discs for $1.00 each.
RapPel into Goblin's Lair
Goblin's Lair is a 70-foot natural sandstone cave on the east side of Goblin Valley, accessed by a short hike through the goblins.
Download your backcountry permit here to rappel into Goblin's Lair. Permits are $2/person (up to eight people in a group) in addition to the park entrance fee. Simply print the form, fill out the top half, and present it to a ranger upon arrival at Goblin Valley State Park.
You can also go with a guide from Get In The Wild for a guided rappel into Goblin's Lair at Goblin Valley State Park! Reserve your adventure today at info@getinthewild.com or by calling 818-381-WILD.
Dark Sky Park
Goblin Valley is a designated Dark Sky Park! The park is virtually free of any light population providing epic views of the night sky. A variety of ranger-led events, including moonlit hikes and telescope tours, are conducted every month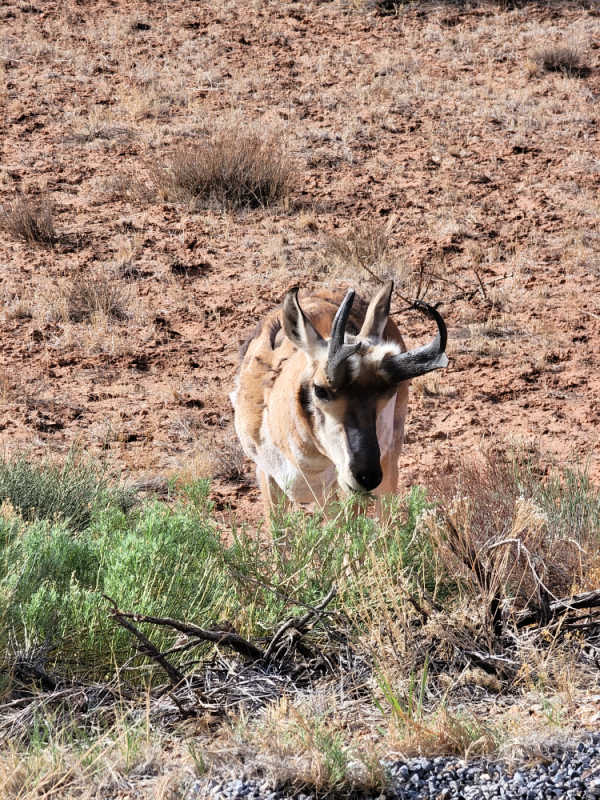 Wildlife
During our recent visit to the park, we saw one antelope along the side of the road. Most of the animals in the park are nocturnal and do not venture out until the weather has cooled in the evenings.
Wildlife found in the park includes jackrabbits, kangaroo rats, scorpions, kit foxes, rattlesnakes, and coyotes.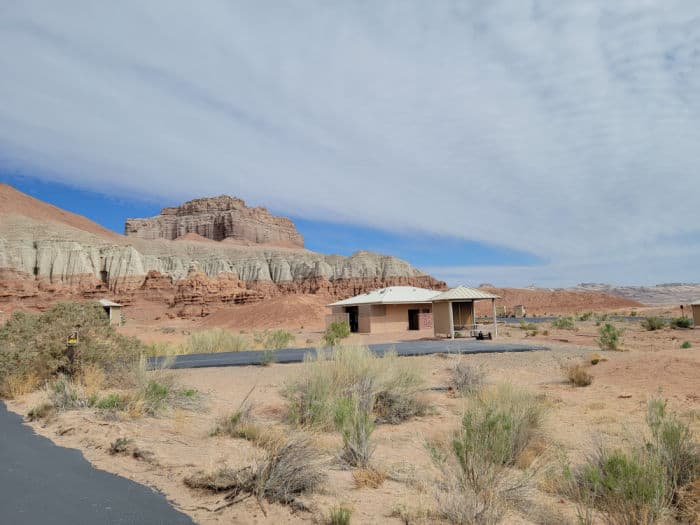 Camping/Yurts
This great Utah State Park was the first park to offer Yurts. You can stay in a great yurt near the campground and start your day in Goblin Valley.
Check out our post on Goblin Valley Camping to learn more about the on-site campground including photos and video.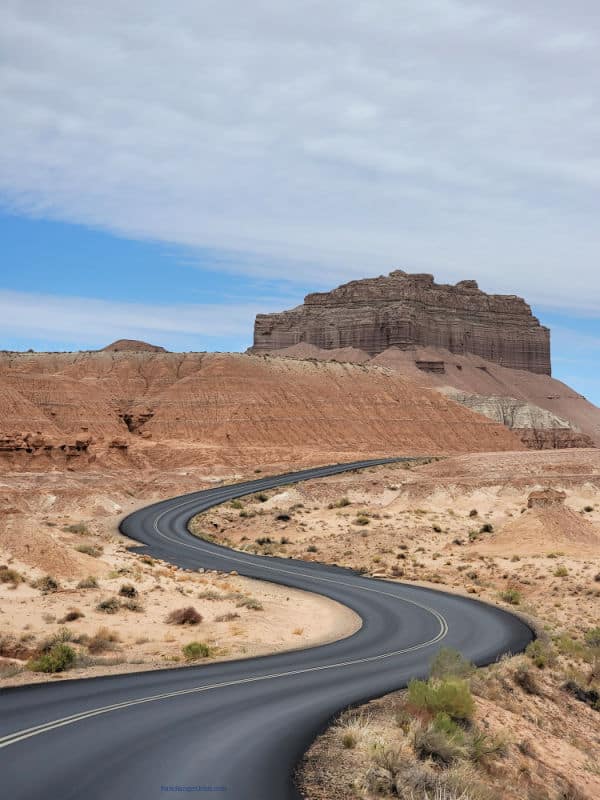 Things to know when planning a trip to Goblin Valley
Park Hours - 6 am - 10 pm Every Day
Entrance Fee -
You can pay the entrance fee with either cash or credit card at the entrance station.
Wait Times - Be prepared to arrive early! This park can fill up quickly especially on the weekends. We heard that there can be a few hour wait if the park is full until the parking lot empties out.
Opened to the public as a state park in 1964.
Park Elevation – 5,000 feet
Drone Use - Drone use is by permit only. Permits may be obtained at the visitor center for a fee of $5.00. Permit blackouts may occur during special events, emergencies, and periods of, especially high visitation. You may also print the form here and bring it with you for faster service.
Weather - The park is a land of extreme temperatures and a desert atmosphere. Summer temperatures can reach well over 100 degrees during the day and then cool off at night.
Pets - Pets are allowed in Utah State Parks, but must be on a maximum six-foot leash and under control at all times. Please clean up promptly after your pets.
Biking - Bicycling is permitted on established public roads and in parking areas. Bicycles are not allowed on hiking trails, in the Valley of the Goblins, or in non-pave areas within the campground.
Park Sites near Goblin Valley
The San Rafael Swell and Wild Horse Canyon are near Goblin Valley.
Capitol Reef National Park - The Fruita Campground is located about 57 miles from Goblin Valley and is a gorgeous campground. Check out all of the great things to do in Capitol Reef.
Island in the Sky Campground - Canyonlands
Top things to do in Canyonlands
Check out all of the Utah State Parks
Check out all of the National Parks in Utah along with neighboring Colorado National Parks, Idaho National Parks, Wyoming National Parks, Nevada National Parks, Arizona National Parks, and New Mexico National Parks.