Complete Guide to Fort Zachary Taylor Historic State Park in Florida, including things to do, history, nearby lodging and camping, directions, and so much more.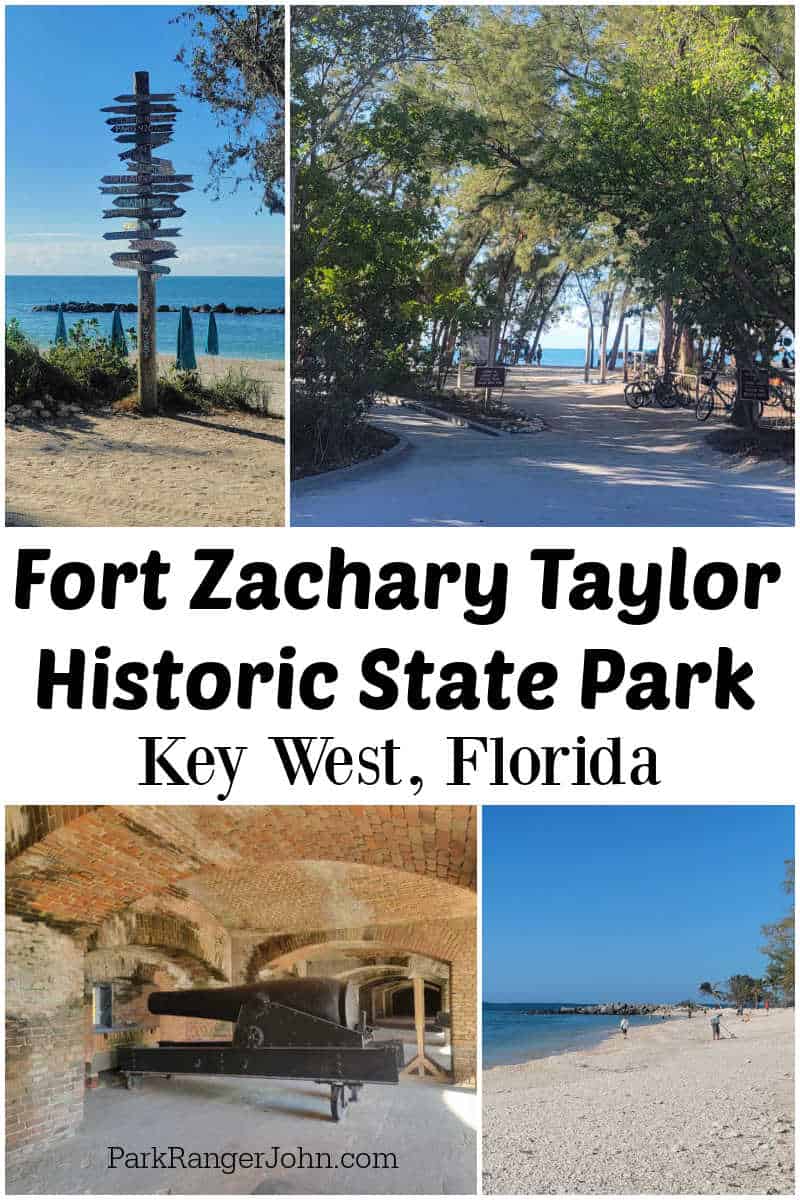 Fort Zachary Taylor Historic State Park
Fort Zachary Taylor State Historic Park is the southernmost state park in the contiguous United States. This 54-acre park really packs a punch and provides something for everyone.
I would consider this a must-see if visiting Key West or traveling over to Dry Tortugas National Park while on vacation.
About Fort Zachary Taylor Historic State Park
Fort Zachary Taylor State Historical Park is a tale of two parks; the first is Key West's most popular beaches and the second is the historical importance of the Civil War-era fort.
You can easily spend an entire day here at the beach as there is swimming, snorkeling, and just hanging out at the beach. You can even go fishing with the proper licenses at the west side of the park along the Key West Shipping Channel.
Those who are interested in military history and/or exploring things like old forts will love the fort itself.
Named after the 12th. U.S. President Zachary Taylor was best known as a military leader in the US Army and had become a national hero with his numerous victories in the Mexican-American War.
Is Fort Zachary Taylor Historic State Park worth visiting?
Yes! This historic state park offers not only amazing history but also the opportunity to enjoy beach time.
We have visited the park many times and found something new to enjoy each time. It is a fantastic place to get away from the crowds of Duval Street and enjoy Key West's best beach.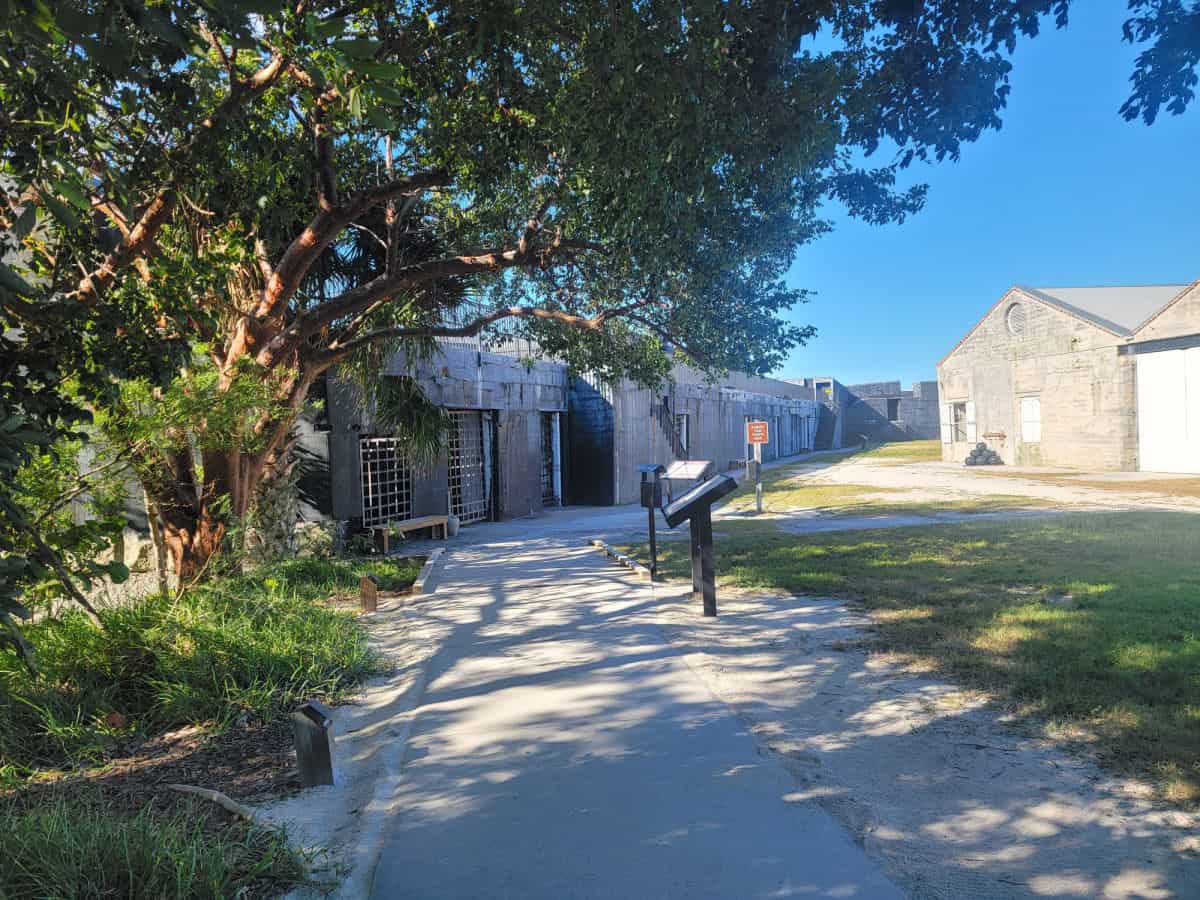 History of Fort Zachary Taylor Historic State Park
Fort Zachary Taylor, located in Key West, Florida, is a historic fortification that played a crucial role in the American Civil War. Built between 1845 and 1866, it was named after President Zachary Taylor. The fort was designed to secure the southern flank of the United States and to defend the strategically important port and city of Key West.
In addition, to protecting the shores of the United States, Fort Zachary Taylor was constructed to protect maritime trade routes in the Gulf of Mexico. When the American Civil War broke out in 1861, Florida seceded from the Union. Fort Zachary Taylor was one of only three Union-held forts in Florida.
After the Civil War, the fort continued to be used by the United States military during several other conflicts. The fort was active during the Spanish American War, World War I, and World War II. Today, Fort Zachary Taylor Historic State Park houses the largest collection of Civil War-era seacoast cannons in the country.
Building Fort Zachary Taylor
After the War of 1812 between Britain and the United States, it became apparent that the United States coastline needed stronger defenses. In 1822, the site of the fort was selected. Due to its location, Key West would be protected from the navies of invading countries and pirates.
The Florida Keys soon became the state's wealthiest city as it was a hub for cigar manufacturing, shipwreck salvaging, and fishing. The city needed to be protected.
Plans for the fort were drawn up by two members of the Army Corps of Engineers; Frenchman Simon Bernard and the regent of the Smithsonian Institution and war veteran, Joseph G. Totten. The plans for the fort were accepted in 1836, but construction only began in 1844.
The fort was built using slave labor and included two levels of casemates, topped with a terreplein where several canons were placed. The fort was finished in 1866, after being delayed by a shortage of materials and yellow fever outbreaks.
The fort consisted of three seaward defensive walls of 495 feet each, between which bulwarks containing 42 guns each, spread over three levels. 800 men could sleep within the fort's barracks.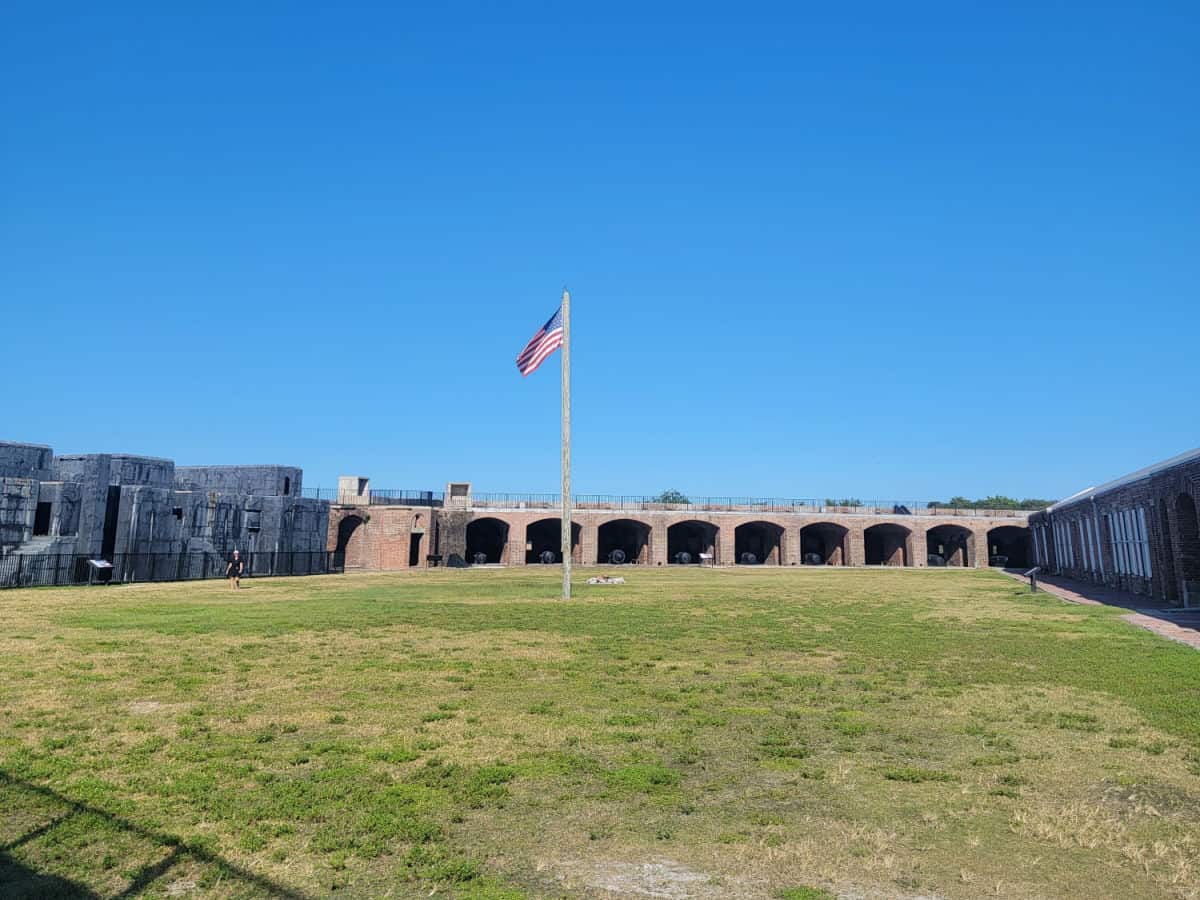 Fort Zachary Taylor During the American Civil War
Fort Zachary Taylor was the Southernmost fort used during the American Civil War. Despite the fort being situated behind Confederate lines, it remained under the control of the Union throughout the war.
The Union released how important Fort Zachary Taylor would be to the Union cause and reinforced it in January 1861. In April 1861 President Lincoln announced the implementation of a naval strategy known as the Union Blockade.
The Union Blockade was the monitoring and defense of several thousand miles of the Gulf and Atlantic Ocean. The goal was to make trade opportunities for the Confederacy impossible.
During the Union Blockade, Fort Zachary Taylor became the headquarters of the U.S. Navy's East Gulf Coast Blockading Squadron. These squadrons would keep watch for Confederate blockade runners, which were merchant ships usually manned by foreign sailors smuggling in much-needed supplies to the Confederates. 199 ships were captured during the blockade.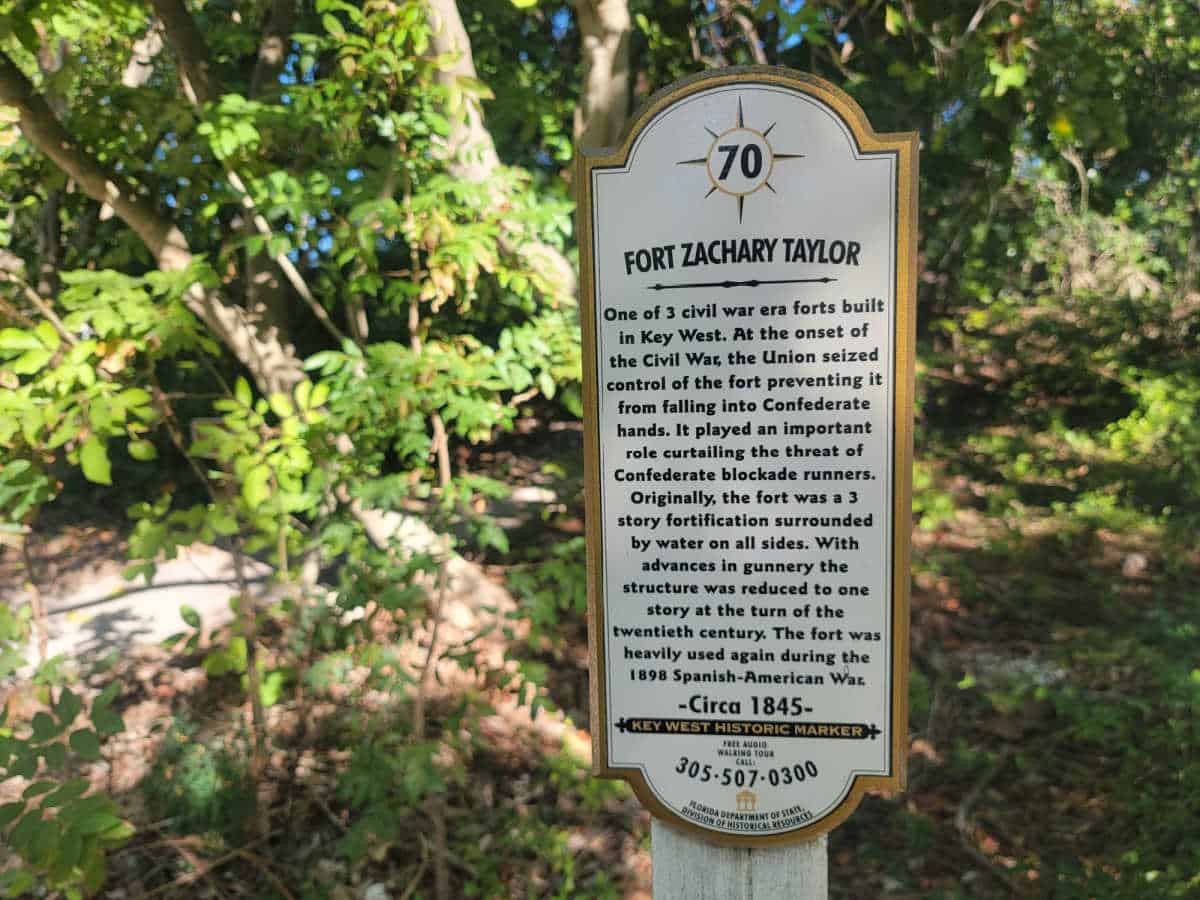 Fort Zachary Taylor After the Civil War
When the American Civil War ended, the U.S. Army Corps of Engineers made several changes to the fort. They removed the top two tiers of the fort and added two new batteries over the casemates. Battery one was armed with two 12-inch M1895 guns and the second with four 3-inch M1898.
The fort once again became a hub of activity when war broke out between America and Spain in April 1898. Tensions between the two nations had been steadily increasing in the 1870s, but it was the 1898 explosion of the USS Maine in the harbor of Havana in Cuba that finally led to a declaration of war.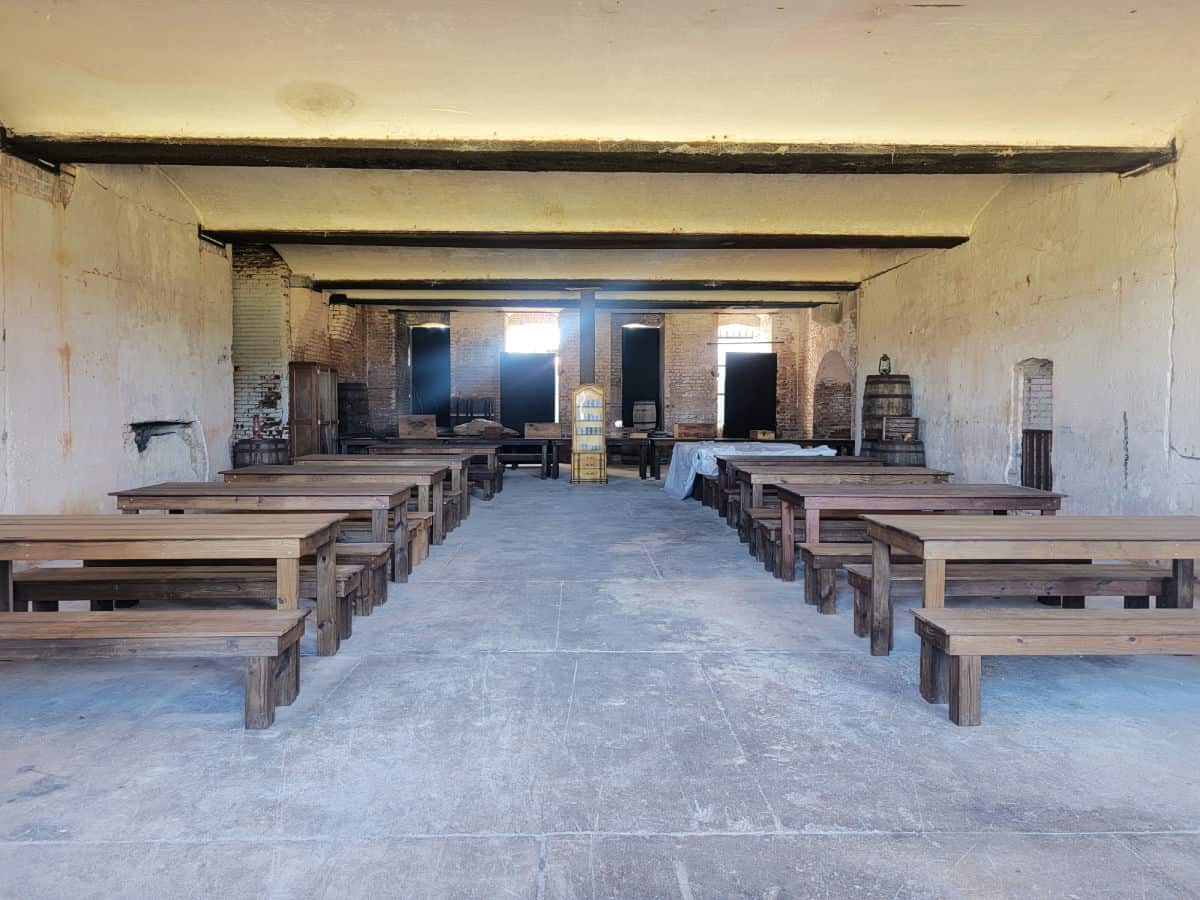 Fort Zachary Taylor in the 20th century
The fort continued to be on active duty during World War I. The United States joined the war in 1917 after Germany resumed submarine attacks on passenger merchant vessels in the Atlantic Ocean. After the end of the second global conflict of the century, World War II in 1945, Fort Zachary Taylor remained active for two years.
In 1947, the fort was transferred to the U.S. Navy. In 1968 volunteers uncovered the long-buried Civil War-era guns, and a few years later the site was listed on the National Register of Historic Places. The fort became a National Historic Landmark in 1973.
Today, Fort Zachary Taylor Historic State Park offers a unique glimpse into this important chapter of American history, allowing visitors to explore its well-preserved grounds and learn about the fort's significance in the Civil War and beyond.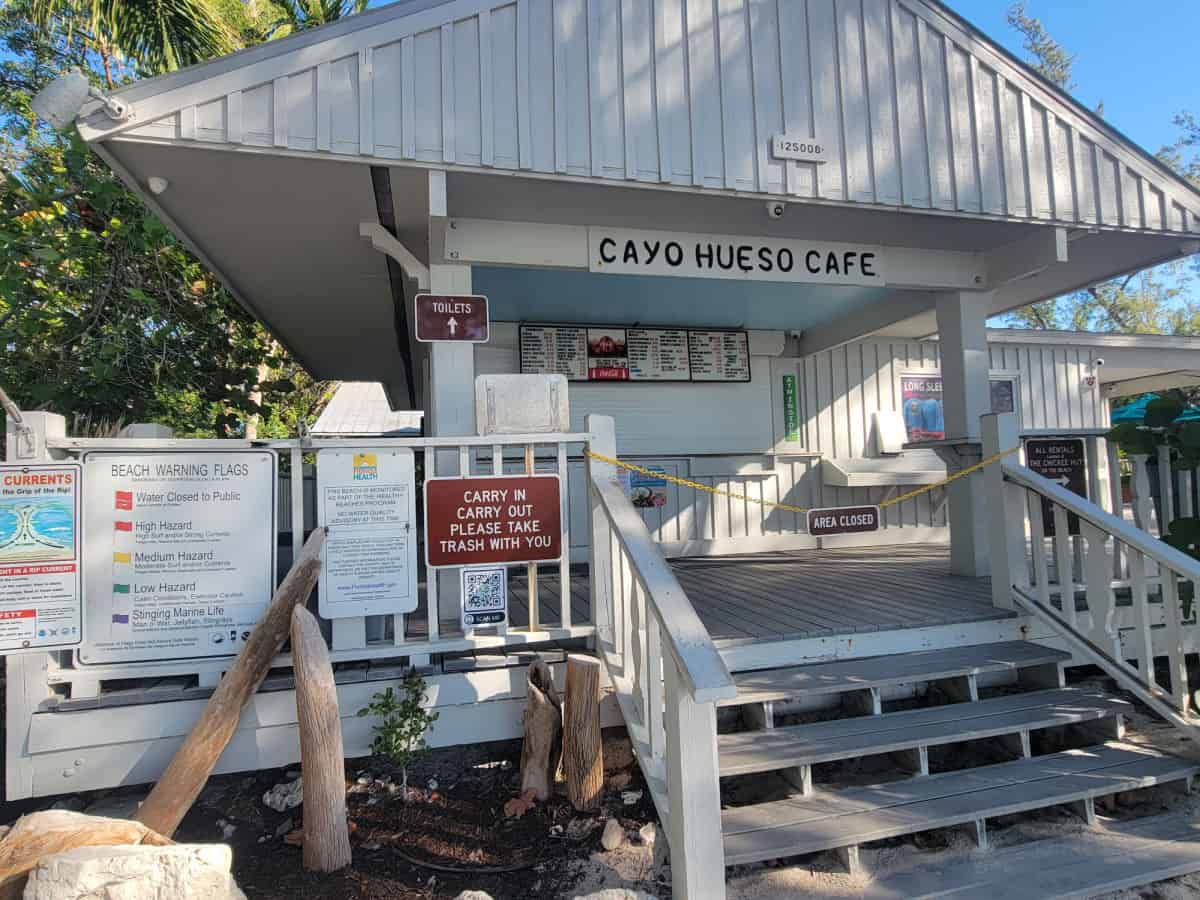 Things to know before your visit to Fort Zachary Taylor
Entrance fee
$6 per vehicle (up to eight people). A Monroe County surcharge of 50 cents will be added, per person.
$4.50 single-occupant vehicle or motorcycle (Monroe County surcharge included in this price).
$2.50 pedestrians, bicyclists, extra passengers, passengers in vehicle with holder of Annual Individual Entrance Pass (Monroe County surcharge included in this price).
Planning a National Park vacation? America the Beautiful/National Park Pass covers entrance fees for an entire year to all US National Park Sites and over 2,000 Federal Recreation Fee Sites.
The park pass covers everyone in the car for per vehicle sites and for up to 4 adults for per-person sites.
Buy on REI.com and REI will donate 10% of pass proceeds to the National Forest Foundation, National Park Foundation and the U.S. Endowment for Forestry & Communities.
Learn more about National Park Passes for parks that have an entrance fee.
Free Entrance Days -Mark your calendars with the five free entrance days the National Park Service offers annually.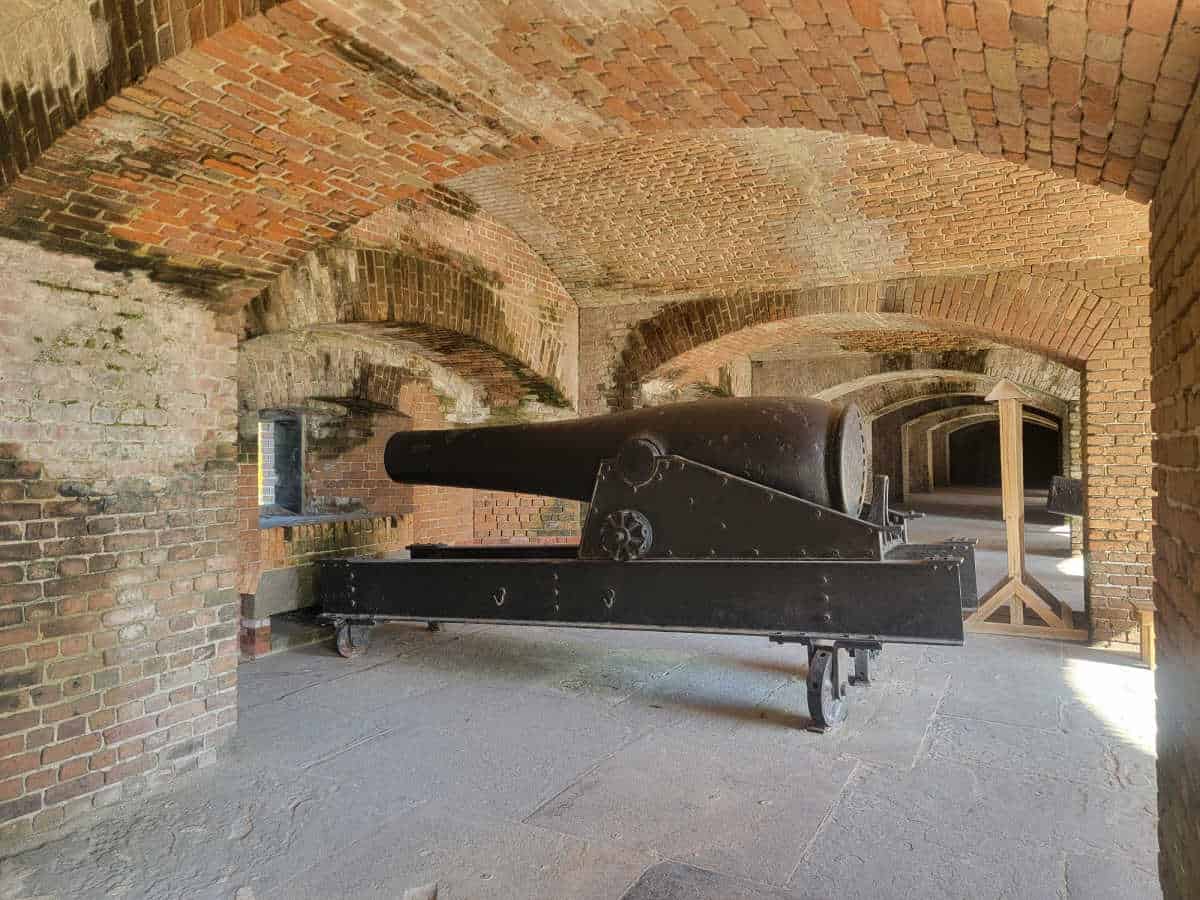 Time Zone
Eastern Time Zone
Pets
Pets are allowed on leashes
Cell Service
There is cellular service available at Fort Zachary Taylor Historic State Park. However, the strength of the signal may vary depending on your carrier and location within the park.
Park Hours
The park is open from 8 a.m. until sundown, 365 days a year. The fort closes at 5 p.m.
Wi-Fi
There is free Wi-Fi available in the park
Insect Repellent
Insect repellent is always a great idea when outdoors, especially if you are around any body of water.
We use Permethrin Spray on our clothes before our park trips.
Water Bottle
Make sure to bring your own water bottle and plenty of water with you. Plastic water bottles are not sold in the park.
Parking
There's lots of free parking at the park. You must pay however to enter the park.
Food/Restaurants
Fort Zachary Taylor Historic State Park has a food concession stand that serves snacks and beverages, as well as a full-service restaurant called Cayo Hueso Café.
The café offers a variety of dishes including seafood, sandwiches, salads, and tropical drinks. This is a great place to grab cold beverages in a tropical setting.
For an epic slice of Key Lime Pie we suggest heading to Blue Heaven in Key West. It is a great spot to enjoy a fantastic meal and good time.
Gas
There is no gas station located within Fort Zachary Taylor Historic State Park. The nearest gas station is approximately 1-2 miles away from the park.
Drones
Drones are not allowed in the park
Electric Vehicle Charging
Fort Zachary Taylor Historic State Park has electric vehicle charging stations available. There are four Level 2 charging stations located in the parking lot.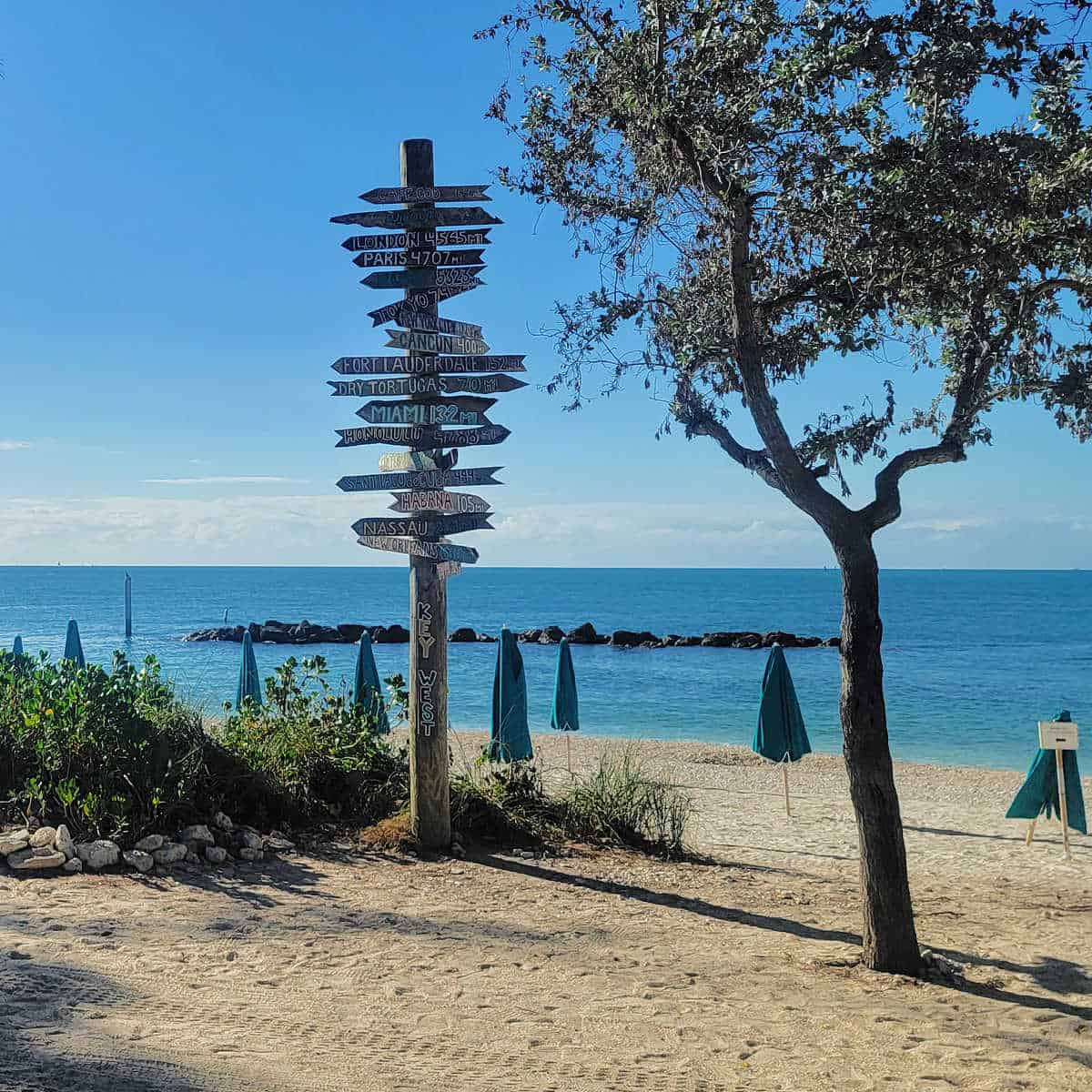 Details about
Size - 54 acres
Date Established
March 11, 1971
Park Address
601 Howard England Way, Key West, FL 33040, USA.
Where is Fort Zachary Taylor Historic State Park?
Fort Zachary Taylor State Park is located in Key West, Florida.
Estimated distance from major cities nearby
Miami, Florida - 166 miles

Tampa, Florida - 430 miles

Orlando, Florida - 394 miles
Jacksonville, Florida - 566 miles
Gainesville, Florida - 500 miles
Tallahassee, Florida - 643 miles
Pensacola, Florida -836 miles.
Estimated Distance from nearby National Park
Everglades National Park - 137 miles
Biscayne National Park - 137 miles
Dry Tortugas National Park - The Dry Tortugas Ferry leaves from Key West near the park.
Congaree National Park - 841 miles
Mammoth Cave National Park - 1,160 miles
Great Smoky Mountains National Park - 973 miles
Where is the Visitor Center?
The Visitor Center at Fort Zachary Taylor Historic State Park is located near the entrance of the park, just past the ranger station. It is a small building on the left-hand side of the road.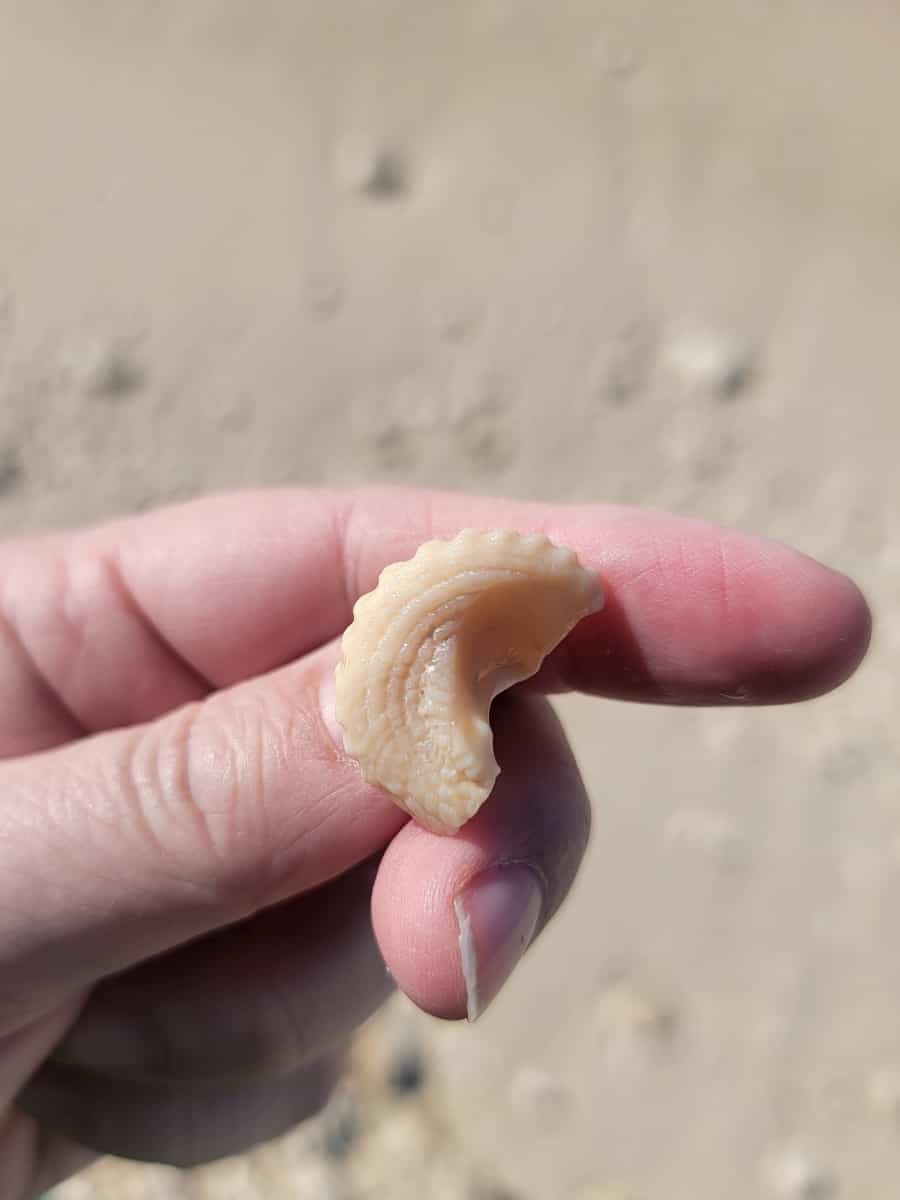 Getting to Fort Zachary Taylor Historic State Park
Closest Airports
Key West International Airport (EYW) - 4 miles

Miami International Airport (MIA) - 160 miles

Fort Lauderdale-Hollywood International Airport (FLL) - 191 miles
International Airports
Palm Beach International Airport - 230 miles

Southwest Florida International Airport - 293 miles

Sarasota Bradenton International Airport - 382 miles

Orlando International Airport (MCO) - 387 miles

Tampa International Airport (TPA) - 432 miles

Regional Airports
Naples Municipal Airport (APF)- 271 miles

Okeechobee County Airport- 292 miles

Vero Beach Regional Airport - 301 miles

Arcadia Municipal Airport- 322 miles

Venice Municipal Airport - 361 miles

Winter Haven Regional Airport- 371 miles
Driving Directions
To reach Key West via Follow US 1, take a right turn and follow the directions to downtown Key West through North Roosevelt Blvd.
Once you reach Eisenhower Drive, Roosevelt Blvd will turn into Truman Avenue. Continue on Truman Avenue for one block past Duval and turn right onto Whitehead Street.
Then, continue for four blocks until you reach Southard Street and turn left. Keep going until you reach the entrance of the Truman Annex residential neighborhood, and follow the signs to the park entrance at the end of Southard.
Best time to visit
Typically, early in the morning or late in the afternoon, when the weather is cooler, is the best time to visit Fort Zachary Taylor Historic State Park.
A visit to the park during the off-season or on a weekday may result in fewer customers as the park may get rather crowded during the midday and the busiest times of year (usually from December to April).
It's best to check the weather forecast before making travel arrangements because summer months can also bring sporadic heavy rainfall and thunderstorms.
Weather and Seasons
The warmest weather at Fort Zachary Taylor Historic State Park is usually between May and October, with July and August being the hottest months. During this time, temperatures can range from the mid-80s to the low 90s.
The coolest weather at Fort Zachary Taylor Historic State Park typically occurs during the winter months, from December to February, when temperatures can drop down to 60 degrees. However, please note that the temperatures in Key West tend to be mild all year round, with little variation between seasons, so don't expect extremely cold temperatures even during winter.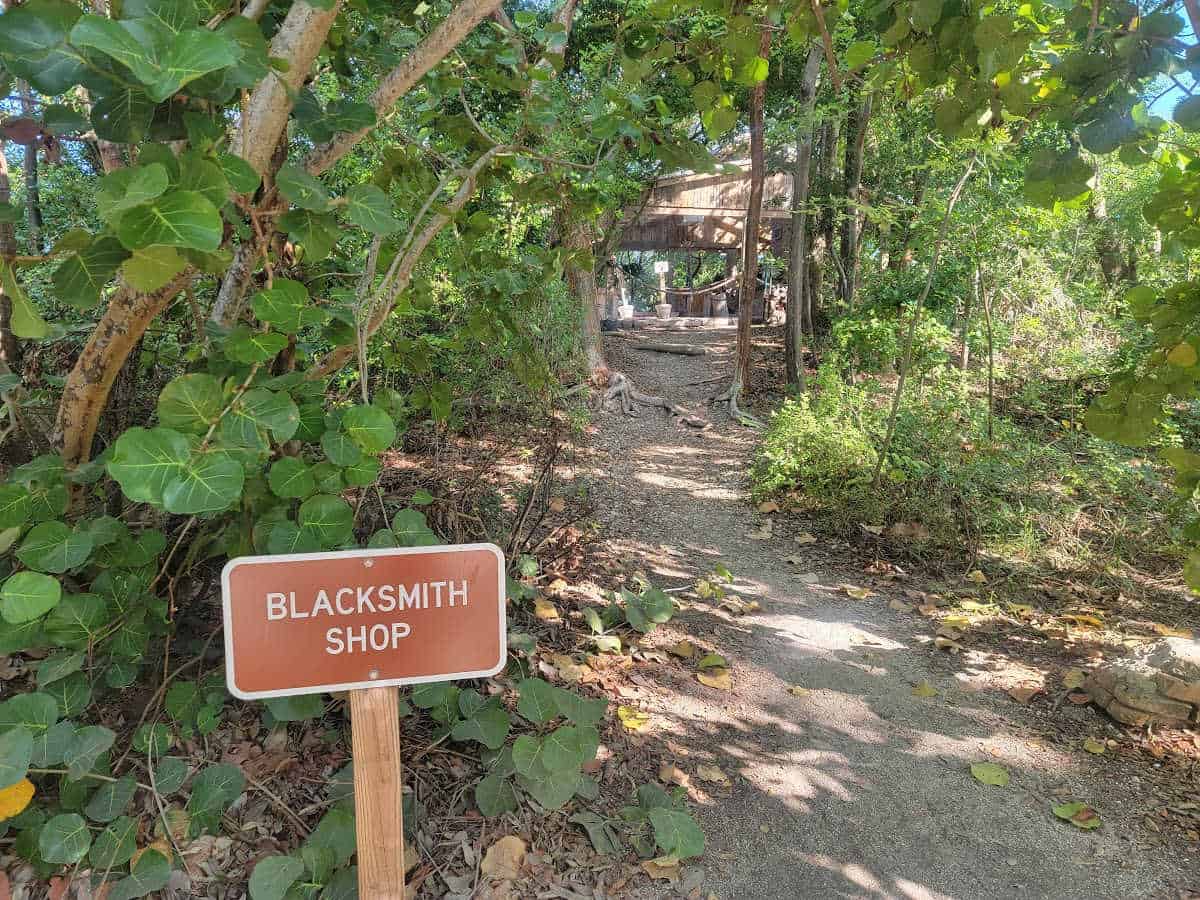 Best Things to do in Fort Zachary Taylor Historic State Park
We suggest planning at minimum a few hours to explore this great Florida State Park but you could easily spend the entire day at the park.
Explore Fort Taylor
If you get a chance, take the narrated tour of Fort Zachary Taylor and learn about the fort itself, its construction, etc.
Beach
Fort Zachary Taylor Historic State Park Beach, boasts breathtakingly clear waters, soft white sand, and a colorful coral reef. In addition to the stunning beach, the park also features a historic fort, scenic nature trails, a museum, and ample picnic tables to enjoy.
Visitors can indulge in a plethora of recreational activities such as swimming, snorkeling, kayaking, and hiking to make the most of their visit.
You don't want to miss spending time on this beautiful beach! Grab your snorkel gear and enjoy Florida's southernmost state park.
There are rock formations and a rocky bottom at the beach so we suggest beach shoes.
Snorkeling
Snorkeling equipment can be rented at a nearby tiny beach area, or you can bring your own. Diverse marine life, including vibrant tropical fish, crabs, lobster, and even barracuda, can be found in the seas surrounding the fort.
Moreover, it is the only place in the continental United States with a living coral reef. You may approach the reef by swimming out from the shore, but you should take care not to touch the coral as it is delicate. Overall, the Fort Zachary Taylor Historic State Park is an excellent location for snorkelers of all skill levels.
Bird Watching
Many different bird species may be seen at the park, which is over 50 acres in size. Some of the birds you might see there include the White-crowned Pigeon, Brown Pelican, Great Egret, Osprey, Bald Eagle, and Double-crested Cormorant. Mangrove Cuckoo, Black-whiskered Vireo, and Yellow Warbler are some of the additional species that may be found in the park's mangrove sections.
The fall migration, which lasts from August to November, is the finest time to observe birds at Fort Zachary Taylor Historic State Park. Many different bird species are drawn to the area during this time of year because of the cooler weather.
Whether you're a seasoned birdwatcher or a beginner, Fort Zachary Taylor Historic State Park is a great place to explore and discover the diverse birdlife that inhabits this beautiful area.
Daily Tours
The tours are led by knowledgeable guides who will take visitors on a journey through the fort's construction, battles, and important events.
Some of the highlights of the tour include exploring the fort's artillery and learning about the lives of the soldiers who were stationed there. Visitors will also have the opportunity to discover the various buildings within the fort, including the powder magazine, which stored the cartridges used in the fort's guns.
The tours are held daily and typically last around 45 minutes. They are a great way to learn about the fascinating history of Fort Zachary Taylor while enjoying the beautiful scenery of the state park.
Fishing
Fort Zachary Taylor Historic State Park in Key West, Florida, is a popular spot for fishing. Some of the species of fish that can be caught in this area include tarpon, bonefish, permit, snapper, and grouper.
Additionally, the park has a designated fishing area with a concrete pier which can be accessed for free. However, a Florida fishing license may be required, depending on the type of fishing and where you are fishing from.
Biking
Fort Zachary Taylor Historic State Park is a great location for biking. The park offers a scenic bike trail that runs throughout the park, offering visitors the opportunity to explore the park's natural beauty and historic sites on two wheels.
The park also offers bicycle rentals for those who don't have their own bikes, and there are bike racks available throughout the park for visitors to securely lock up their bikes. Visitors can also bring their bicycles and helmets to the park. Just remember to follow all park rules
Hiking
Fort Zachary Taylor Historic State Park has some hiking trails within the park. The Key West Shipping Channel Trail is a great option that takes you through salt marshes, mangroves, and coastal hardwood hammocks.
It is approximately 1.5 miles long and is a perfect trail for bird-watching and enjoying nature.
The Fort View Trail is another option that is shorter and leads you to the fort's outer walls. This trail is great for history buffs as you can see the fortifications from different angles.
Both trails are marked and have interpretive signs for visitors to learn about the history and ecology of the area.
Always carry the 10 essentials for outdoor survival when exploring.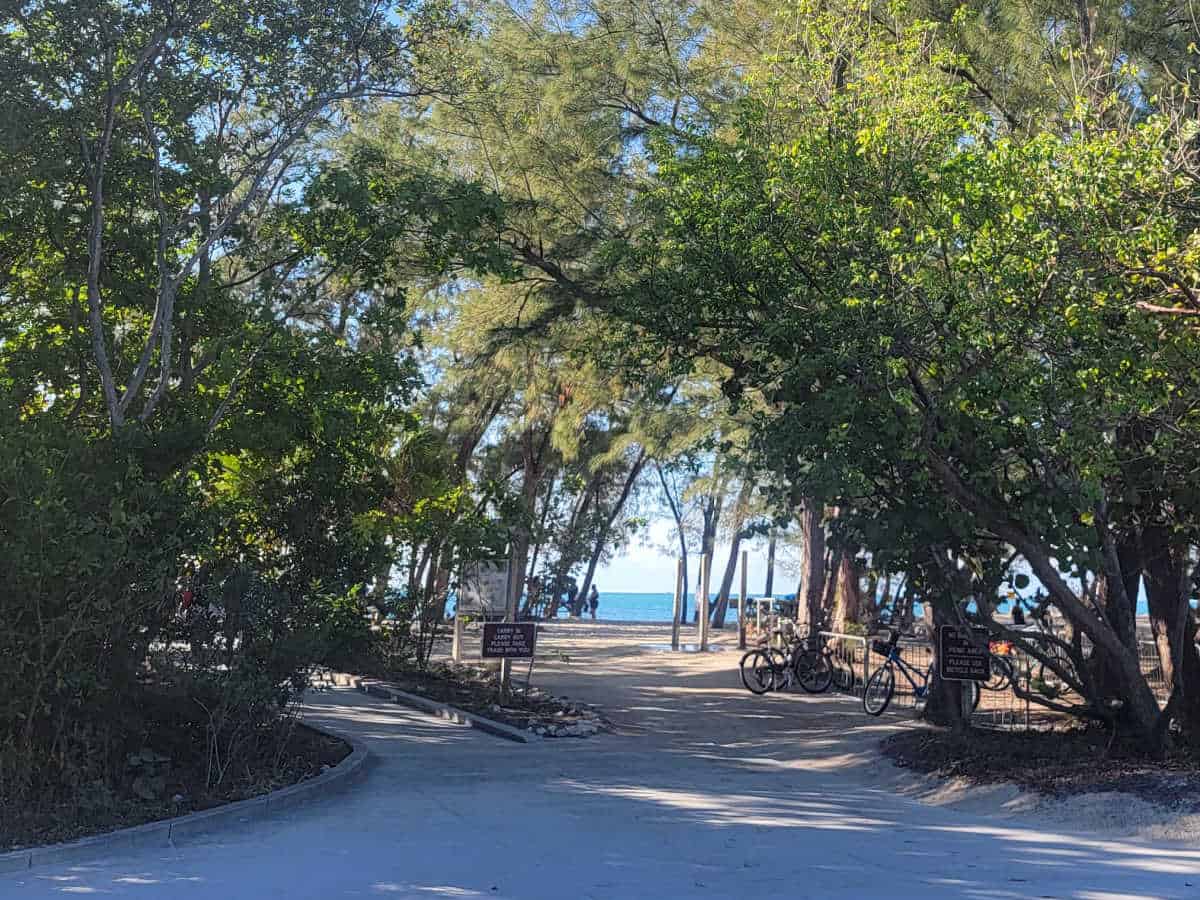 How to beat the crowds?
Here are some tips to beat the crowds at Fort Zachary Taylor Historic State Park:

Arrive early: The park is less crowded in the early morning hours, so try to arrive as early as possible.

Avoid weekends and holidays: The park is usually busier on weekends and holidays, so try to plan your visit during weekdays.

Visit during off-peak season: Fort Zachary Taylor Historic State Park tends to be less crowded during the off-peak season (late fall to early spring).

Go for a sunset: Many people flock to the park for sunset views, so try to arrive early and stake out a spot.
Explore lesser-known areas: While the fort and beach areas are popular, there are many other scenic areas to explore within the park. Consider taking a hike or a bike ride to discover hidden gems.

Where to stay when visiting
There are no National Park Lodges within the park.
Nearby Lodging includes:
Weatherstation Inn- The inn is housed in what used to be the navy officers' barracks and is positioned on a hill that served as a former observation post for the U.S. military. The Weatherstation Hotel provides 8 magnificently appointed guest rooms that were utilized by the Army during the Spanish-American War, each with its own unique décor and style. The luxurious room amenities list, which also includes flat-screen TVs, free Wi-Fi, and private bathrooms, includes the names of notable writers such as Tennessee Williams, Robert Frost, and Ernest Hemingway. Both a complimentary breakfast each morning and a daily wine and cheese reception are provided to guests of the Weatherstation Hotel. A hot tub and a pool are also available at the motel.

Seashell Motel & Key West Hostel- The Seashell Motel & Key West Hostel offers affordable accommodation options for travelers on a budget. The hostel provides air conditioning and free Wi-Fi, with communal bathrooms available for both private rooms and dormitories. Guests can enjoy outdoor amenities such as a BBQ area and gathering spaces, as well as access to a communal kitchen. Additional conveniences include laundry facilities, a round-the-clock front desk, and bicycle rentals on-site.

The Garden House- In the center of Key West's charming Old Town sits the wonderful bed and breakfast known as The Garden House. Exclusive cottage suites with contemporary conveniences, a heated pool, free Wi-Fi, a continental breakfast, and more are available at the bed and breakfast. The property also features a stunning tropical landscape.
Southwinds Motel- The Southwind's Motel is located in Key West, Florida, and offers comfortable accommodations at an affordable price. It is a family-owned and operated motel with a friendly staff that is committed to providing excellent customer service. Each room at the Southwinds Motel comes equipped with air conditioning, cable TV, a mini-fridge, and free Wi-Fi. There is also a heated outdoor pool and free parking available for guests.

Tropical Inn- is a charming, historic bed and breakfast located in the heart of Old Town Key West. The inn has 11 beautifully decorated rooms and suites, each with private baths and modern amenities. Guests can relax in the lush tropical gardens or lounge by the outdoor pool. The inn also offers a complimentary breakfast each morning and daily happy hour for guests.
Also check out Coconut Beach Resort, Hotel Laureate Key West, and The Marker Key West.
Click on the map below to see current vacation rentals and lodges near the park.


Camping
There are no state park campgrounds within the park.
For a fun adventure check out Escape Campervans. These campervans have built in beds, kitchen area with refrigerators, and more. You can have them fully set up with kitchen supplies, bedding, and other fun extras. They are painted with epic designs you can't miss!
Escape Campervans has offices in Vancouver, Seattle, Portland, San Francisco, Las Vegas, Los Angeles, Phoenix, Salt Lake City, Denver, Chicago, New York, and Orlando
Parks Near Fort Zachary Taylor Historic State Park
Gulf Islands National Seashore
Bahia Honda State Park
Curry Hammock State Park
Long Key State Park
Indian Key Historic State Park
Lignumvitae Key Botanical State Park
Check out all of the Florida National Parks along with National Parks in Georgia, and Alabama National Parks