Kendesnii Campground is the only campground located within Wrangell St Elias National Park and Preserve. The campground is located in the parks least visited northern section of the park at MP 27.2 on the gravel Nabesna Road making a trip here a true adventure!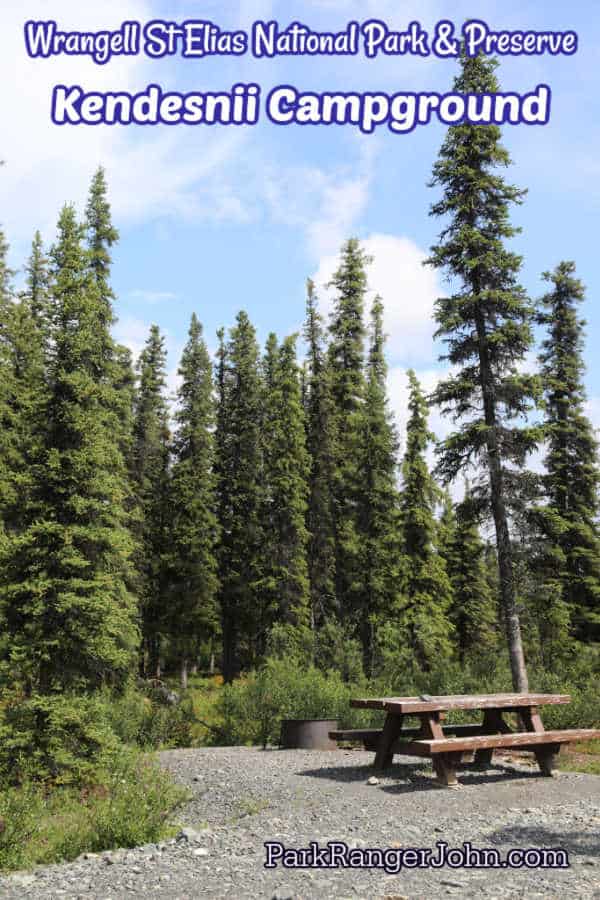 Make sure to take a look at the Nabesna Road Guide before heading out. Again, this is the less visited area of the park and has incredible opportunities to see wildlife like moose, Bald Eagles, and mosquitoes that I would almost swear were the size of hummingbirds!
You will also get to get up close to the world's largest land Biome, the Tiaga. Most people in the U.S. refer to it as the Boreal (or snow) forest. This forest consists of pines, spruces, and larches.
Number of Sites: The camping area has 10 campsites
Location in the park: Nabesna Road, milepost 27.2
Campsite Cost: Free!
Senior/Access Camping Fee: N/A
Latitude/Longitude:
62.5302° N, 143.2585° W
Pets Allowed:
Dogs must be leashed and under control by their owner at all times. Please clean up after your dog.

Kendesnii Campground Reservations :
No Reservations for Kendesnii Campground.
First Come, First Served?
Yes, all sites are first-come, first-served
Campground Amenities
Dump Station: No
Bear Boxes:
When camping in the park, appropriate food storage is required. If car camping, keep all food inside your car. If camping in the backcountry, please bring your own NPS-approved bear-resistant food container, which can be rented or purchased at outfitter or gear stores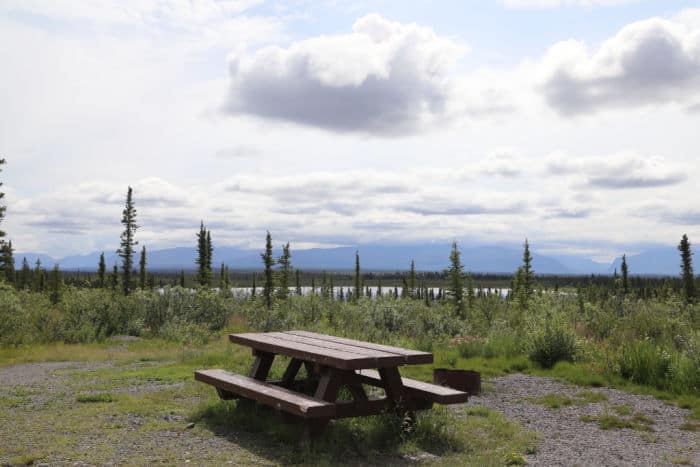 Flush Toilets: No, Vault toilets
Payphone: No
Firewood: No
Is wifi available? No
Is cellular Phone Service Available? No
Is camp host available on site? No
Is firewood available for purchase? No
Amenities at each campsite:
Fire ring in the site? Yes
Picnic Table in the site? Yes
Potable Water? No.
There is drinking water available at the Wrangell-St. Elias Visitor Center and Slana Ranger Station. There is no public, treated drinking water available in Chitina, McCarthy, or Kennecott. There is bottled water for sale in local stores.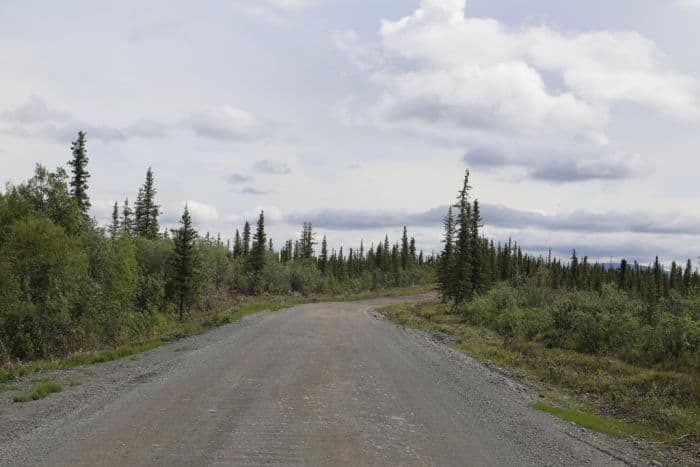 RV Camping at Kendesnii Campground
RV Length: Each site can accommodate a small to medium RV.
Check out RVShare for renting an RV.
Important Dates for Campground
The campground is open year-round but access can be limited due to weather in the winter.
Campground Regulations
Check the bulletin board at the entrance of the campground or at the ranger station for park rules/regulations.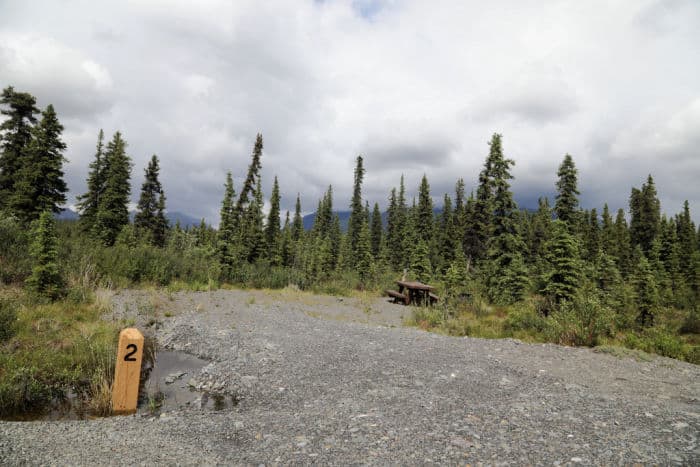 Popular Day Hiking Trails along the Nabesna Road
Caribou Creek Trail 3 miles one-way. mp 19.2 on Nabesna Rd.
Trail Creek Trail 6 miles one-way mp 29.8 on Nabesna Rd.
Lost Creek and Soda Lake Trails 7 miles one-way mp 31.2 on Nabesna Rd.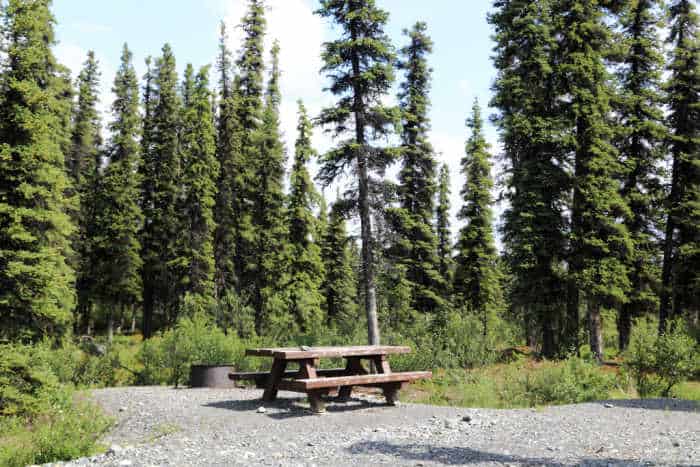 Things To DO Wrangell St Elias National Park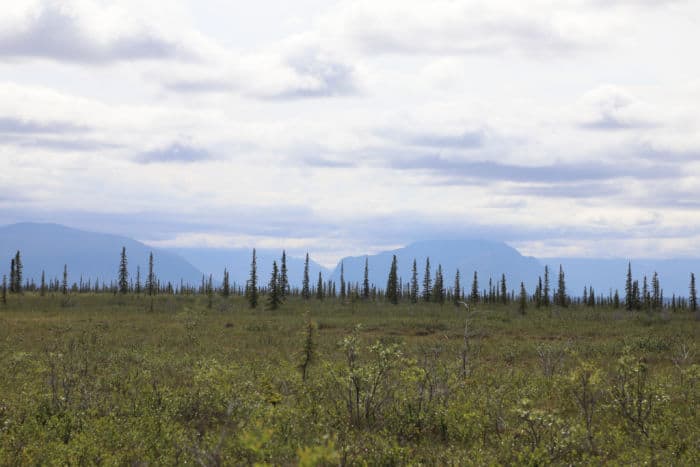 Let us know if you camp in Kendesnii Campground and how your experience is.