Perdido Key State Park is the westernmost of Florida State Parks and just a few short miles to Gulf Shores Alabama.
Perdido Key itself is a barrier island with breathtaking views of the Gulf of Mexico. Today visitors come to enjoy swimming, shelling, sunbathing, birdwatching, and fishing.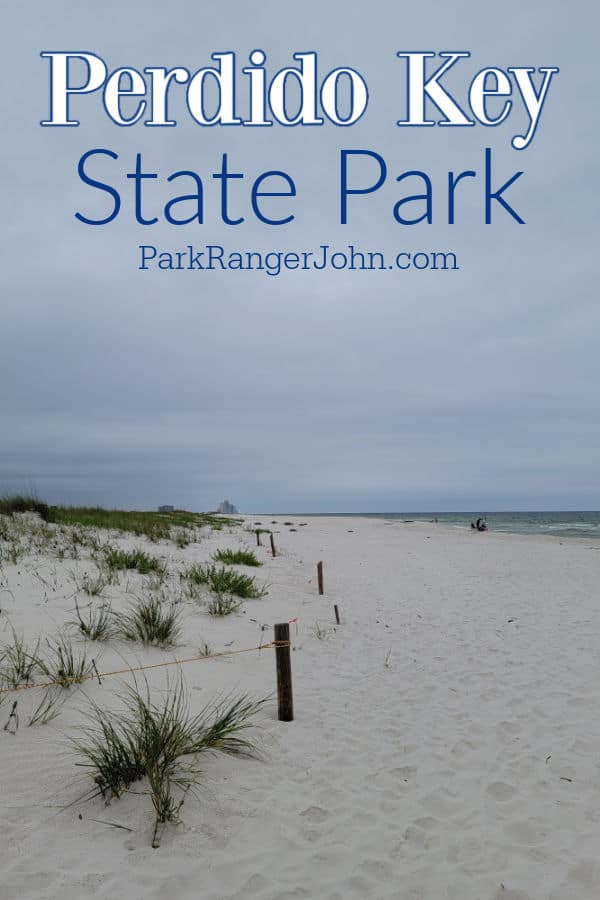 Perdido Key State Park
Perdido Key State Park opened in 1980 as a 247-acre state preserve. Its wide, white sand beaches and rolling dunes covered in sea oats are home to two federally listed endangered species: Loggerhead Sea Turtles and the Perdido Key beach mouse.
To help protect these areas, the park has installed boardwalks from the two designated parking lots over the dunes and beach vegetation to the beach. This allows visitors to access the beach without causing damage to these fragile dunes and beach ecosystems.
The park boasts 1.4 miles of beach access from two parking areas with boardwalks. Other amenities include covered pavilions, outdoor showers, and modern restrooms. Visitors should bring sunscreen and drinking water.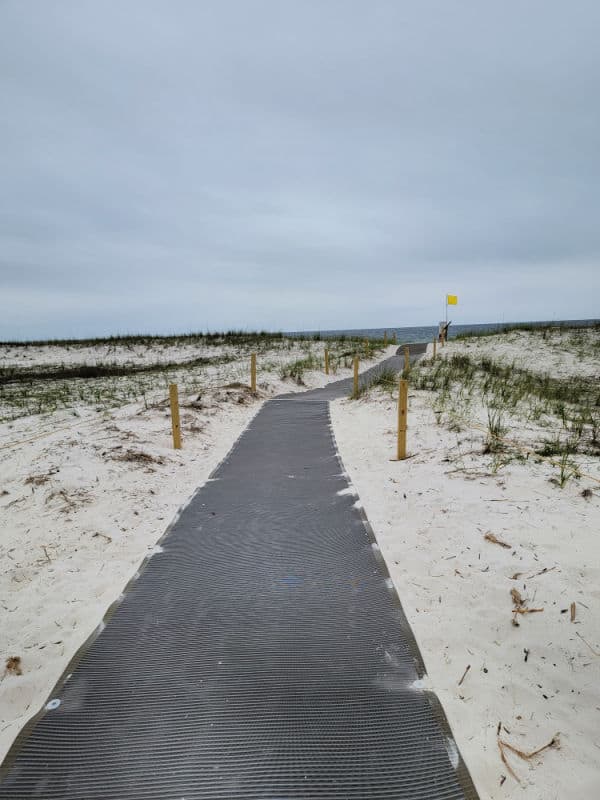 About Perdido Key State Park
Perdido Key is one of the last remaining unblemished stretches of wilderness in the Florida Panhandle.
This creates a paradise for wildlife. Over 300 species of birds call this place home.
You can also see several species of sea turtles including the Loggerhead, leatherback, green, and Ridley.
This is also home to the endangered Perdido Key Beach Mouse. They typically live in sparsely vegetated dunes just above the high tide line and more densely vegetated dunes further inland.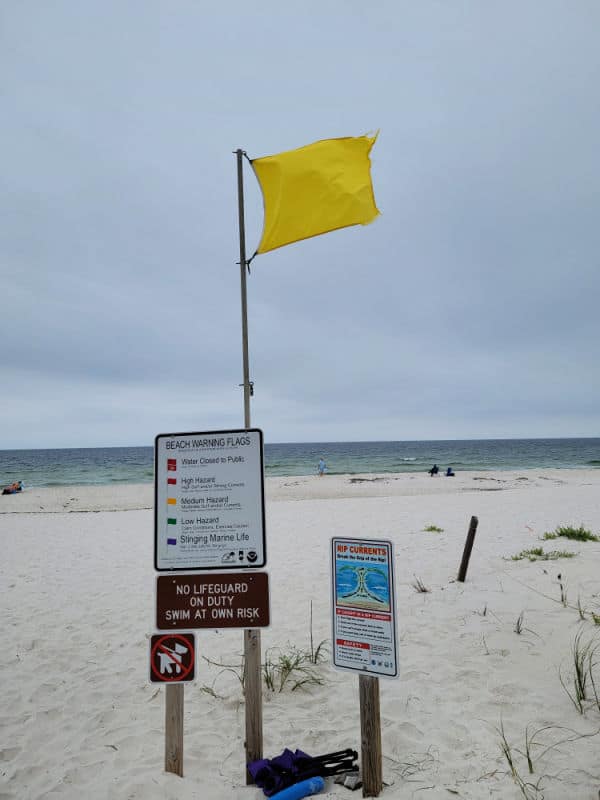 Is Perdido Key State Park worth visiting?
Perdido Key is a must for those who love the beach and beach activities.
History of Perdido Key State Park
Perdido Key is a sixteen-mile-long strip of white sandy beach, in some places only 300 yards wide in the northwest panhandle of Florida.
Gulf Coast Native Americans had this little stretch of paradise to themselves until it was discovered by the Spanish in 1693 who named it Perdido Key which translates to "lost key".
Today, sixty percent of Perdido Key is protected under state and federal lands.
Things to know before your visit to Perdido Key State Park
Entrance Fee
$3 per vehicle. Please use the honor box to pay fees.
Time Zone
CST- Central Standard Time
Pets
Pets are not permitted
Cell Service
We had good Cell Phone service with T-Mobile
Park Hours
8 a.m. until sunset, 365 days a year.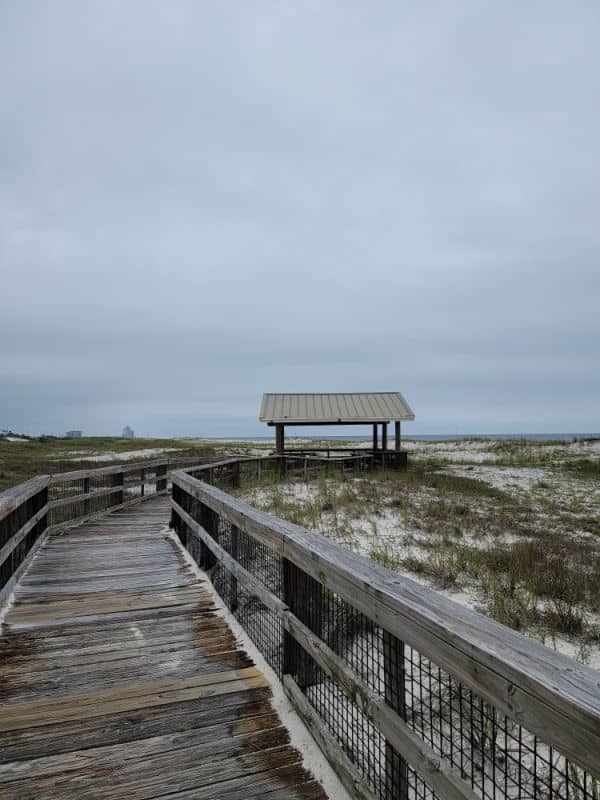 Insect repellent
Insect repellent is always a great idea when outdoors, especially if you are around any body of water.
We use permethrin spray on our clothes before we visit parks.
Water Bottle
Make sure to bring your own water bottle and plenty of water with you. Plastic water bottles are not sold in the park.
Food/Restaurants
There are no restaurants within the park but there are a ton near the park.
We suggest picking up snacks and food before heading to the beach or spending the day exploring the park.
Gas
There are no gas stations within the park. There are multiple gas stations in surrounding communities
Drones
Drones are not allowed in Florida State Parks
Electrical Vehicle Charging
There are Tesla Charging Stations in nearby Orange Beach, Alabama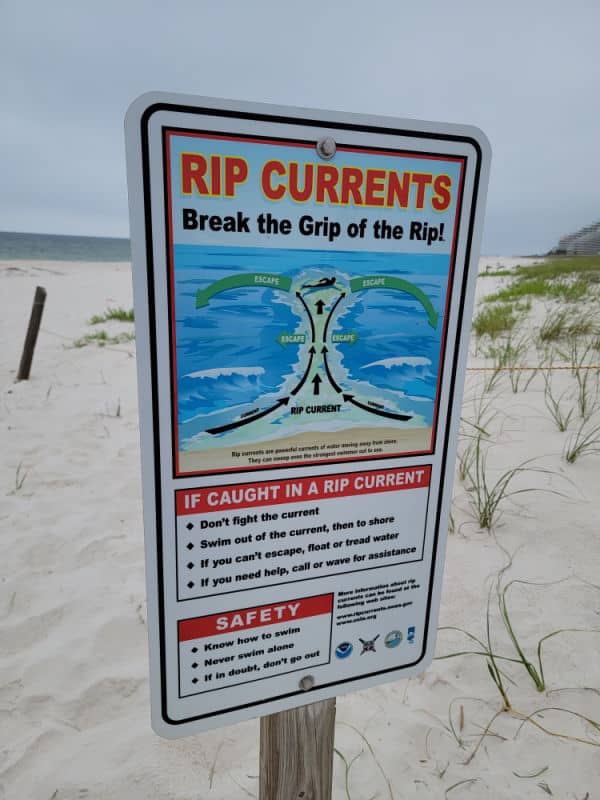 Details about Perdido Key State Park
Size - 290 acres.
Date Established
Perdido Key opened in 1980
Visitation
In 2019, Perdido Key had 215,217 park visitors.
Perdido Key State Park Address
15301 Perdido Key Drive
Pensacola FL 32507
Perdido Key State Park Map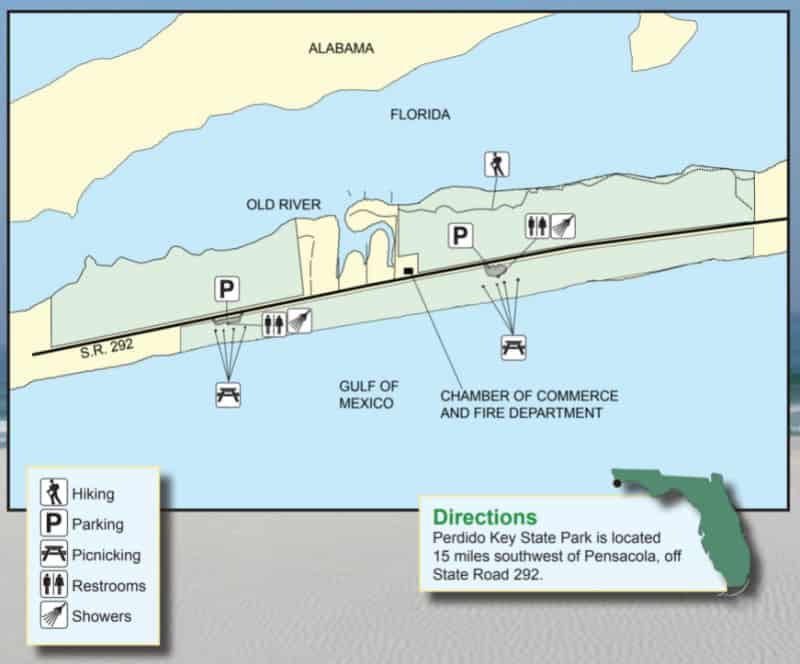 Where is Perdido Key State Park
Perdido Key is located on the far west end of Florida on the Gulf Coast.
Estimated distance from major cities nearby
Pensacola Florida: fifteen miles Southwest of Pensacola off SR 292.
Gulf Shores, Alabama: Fifteen Miles West
Orange Beach, Alabama: Nine Miles West
Mobile, Alabama: 60 miles Northwest
Panama City, Florida: 116 miles East
Check out all of the epic small towns in Florida that offer great unique sites.
Estimated Distance from nearby Parks
Gulf State Park - 11 miles
Big Lagoon State Park - 6 miles
Gulf Island National Seashore - 26 miles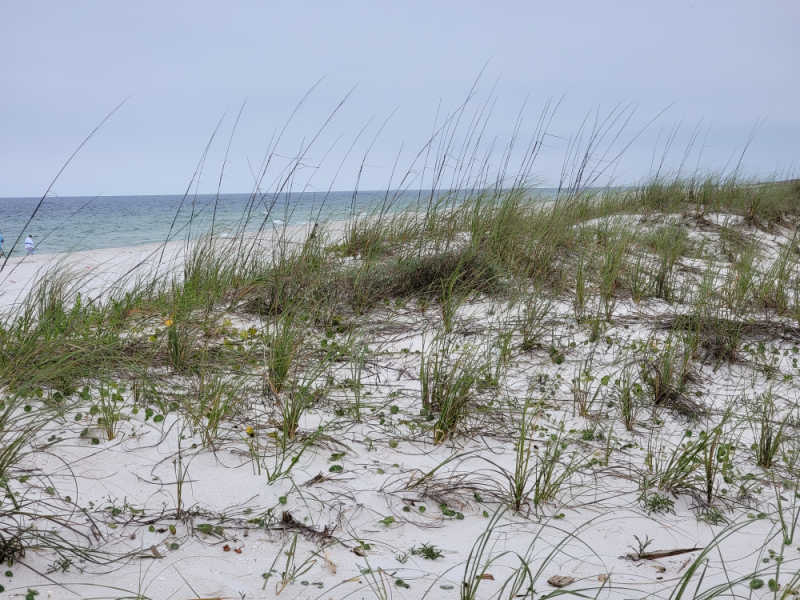 Where is the Visitor Center
Things to do in Perdido Key State Park
Perdido Key State Park is a park for beach lovers.
That means you are going to be enjoying the typical beach activities including swimming, surfing, walking, shelling, fishing, hiking, and birding.
Accessibility: Beach wheelchairs are available at no cost. Request by calling the ranger station at Big Lagoon State Park.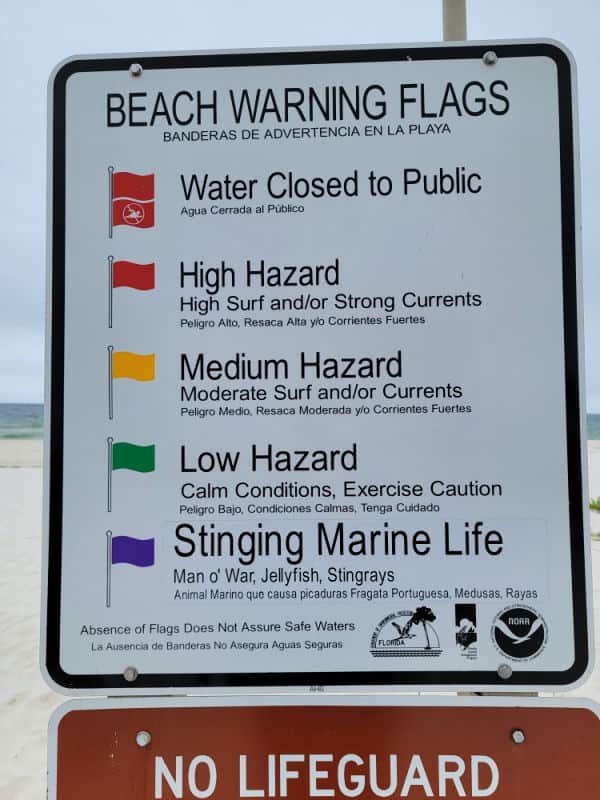 Beach Safety
It is your responsibility to make sure you are safe while in the park.
Know your limits and the limits of each person in your group.
Know the beach warning flag system and follow recommendations. learn how to identify rip currents and know how to escape from one.
Park Rules
Park Hours: 8:00 am - Dusk
Entrance Fee: $3 per vehicle, Limit of 8 people per vehicle.
$2 pedestrians, bicyclists, extra passengers, passengers in vehicle with holder of Annual Individual Entrance Pass.
Pets, fires, and alcoholic beverages are not permitted.
Service animals are welcome in all areas of Florida State Parks.
The collection, destruction, or disturbance of plants, animals, or park property is prohibited.
When beachcombing, remember that occupied shells are alive and must be left alone.
Fireworks and hunting are prohibited in all Florida State Parks.
Where to stay when visiting Perdido Key State Park
Lodging nearby includes a lot of condos. You can find a great selection on Expedia.
Click on the map below to see current hotel and vacation rental rates near Perdido Key.


Camping near Perdido Key State Park
There are two state parks with campgrounds nearby. Big Lagoon State Park and Gulf State Park Campground.
There is also camping at Gulf Islands National Seashore, Fort Pickens Campground.
For a fun adventure check out Escape Campervans. These campervans have built in beds, kitchen area with refrigerators, and more. You can have them fully set up with kitchen supplies, bedding, and other fun extras. They are painted with epic designs you can't miss!
Escape Campervans has offices in Vancouver, Seattle, Portland, San Francisco, Las Vegas, Los Angeles, Phoenix, Salt Lake City, Denver, Chicago, New York, and Orlando
Parks Near Perdido Key
Big Lagoon State Park
Gulf Islands National Seashore
Bon Secour National Wildlife Refuge
Fort Morgan
Make sure to check out other great Florida National Parks, Alabama National Parks, and Georgia National Parks and make a road trip to remember.