Wassama Roundhouse State Historic Park is located near Oakhurst, California and is still used to this day by local Southern Sierra Miwok People. California State Parks manages the property and protects this vital part of the nearly destroyed culture of the Miwok.
Wassama Round House State Historic Park
The Southern Sierra Miwok people have lived in this area for at least 8,000 years. They thrived in the area of the Wassama "Leaves Falling" in Miwok. 1849 saw 100,000 Americans and Europeans move to California because of the Gold Rush. The negative impacts of these gold-seekers were felt almost instantly from their commercial effects on the environment from logging, mining, and hunting.
As the miners began to encroach upon, terrorize and displace the native Miwok people, they finally retaliated. The response by the state-sponsored militia was to forcibly bring in the Miwok who refused to discuss peace with the federal commissioners. The militia killed any Miwok who resisted then burned down their village and their critical acorn-storage granaries.
A once thriving community of thousands had been reduced to 664 individual Indians remaining in Mariposa and Madera counties by 1905.
What is a Native American Roundhouse?
Native American Roundhouses can be found all over the United States. Roundhouses have long been a place for social gatherings and ceremonial meeting events like weddings and to mourn the dead. They have also been a place for guidance and healing.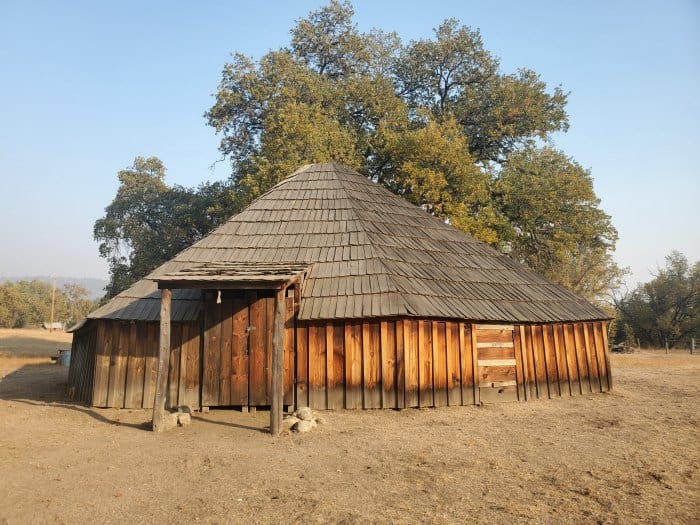 The Wassama Round House
The first roundhouse documented on this site was in 1858. People used the half-buried house for traditional dances and games.
It is customary for the roundhouse to be burned when the chief died. The next roundhouse would then be erected and used until the next chief died.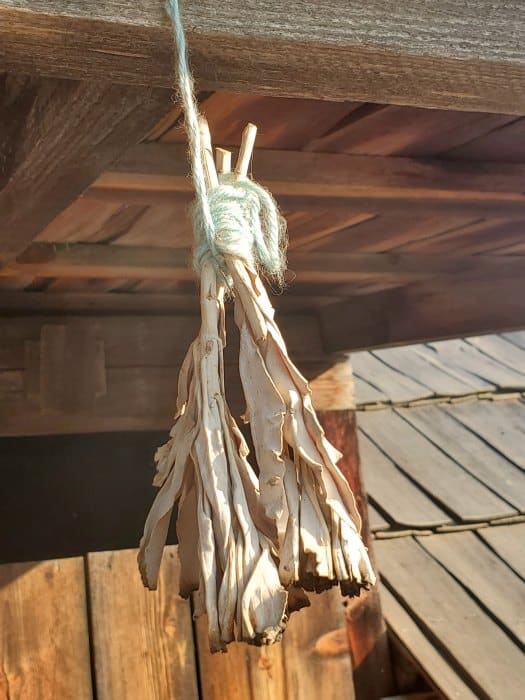 Special Events and Tours
The park features special events including the annual Gathering Day held on the third Saturday of October.
Participants can see cultural demonstrations by local Native Americans including traditional Miwok dances and contemporary Indian arts and crafts that can be purchased.
General Park Information
The parks phone number is (209)742-7625
Address: Road 628, Ahwahnee, CA. The park is five miles northwest of Oakhurst off Highway 49.
Pets Allowed: No
Park Hours: Saturdays/Sundays 9 a.m. to 5 p.m.
Wassama Roundhouse is a historic Park and all natural and cultural features are protected by law and may not be disturbed or removed.
Taking pictures inside the roundhouse is prohibited.
There are no garbage cans on site, practice pack-it-in pack-it-out.
Area Attractions
Oakhurst California, the Southern entrance to Yosemite
Oakhurst California Restaurant Guide